Greetings and salutations everyone and welcome to another blog here on BlueCollarBlueShirts.com. Today officially marks a new era of New York Rangers hockey, and I for one, am happy to be living in these times!
Off puck drop here, I have to thank everyone who read last night's near 20,000 word manifesto on the Henrik Lundqvist buyout story. That blog did the most traffic in this site's history, which truth be told, may be the result of the "Howard Stern Effect". What I mean by that, is that people who haven't agreed with me, concerning my opinions on that Lundqvist contract for the last six years, probably wanted to see what I had to say, even more so than the people who have been agreeing with me for years.
While I have never cared about site traffic with these blogs, because after all, I write 10k words per blog, with no ads and all for one click, (as opposed to breaking up my writing into 78678678967896 mini stories like other sites do) it was pretty amazing that this site found 8,000+ unique pair of eyeballs. My new goal, come next season, is to surpass that number daily, as I talk about the NEW LOOK RANGERS and this great new era that's now upon us.
On last night's blog, I told you that it's my plan to move on from Henrik Lundqvist and his stay in NY. However, I also said that I'll still cover what's going on him, whenever he makes news. Obviously, one day and even a near 20,000 word blog wasn't going to cover all of it. That said, and to repeat something from yesterday, I think the timing of this news was perfect. After all, just look at this timeline:
September 26th – the Rangers trade Marc Staal and his cap hit to the Detroit Red Wings. In turn, this gives the Rangers and their fans a few days to talk about Staal's impact with the Rangers and his career as a whole.
September 30th – the Rangers announce the buy-out of Henrik Lundqvist's contract, thus making him a free agent.
October 6th – the first day of the 2020 NHL Draft, meaning the Rangers and their fans have plenty of time to talk about Lundqvist's run with New York, wipe the board clean, reset and get ready for Alexis LaFreniere.
All of these moves were calculated decisions by the Rangers, and I truly think they did a good job of softening each blow. And who knows, maybe the Rangers make another splash between now and the 2020 NHL Draft? (More on this at the end of tonight's blog.)
As I said last night, it's no longer my goal to rehash all of my Lundqvist talking points. I purged myself of that last night. However, I can't ignore stories here either. I tell you all of this now, because Lundqvist's name will be featured a bunch tonight, because he obviously was the top story on both the "Up in the Blue Seats" and the "Watch Your Tone" podcasts, podcasts I've recapped in-depth on this site, ever since the inception of both of these podcasts. Soon enough, everyone will be talking about something new and fresh. After all of this Lundqvist news dies down, I think the next time we'll talk about Lundqvist again, is whenever he signs with a new NHL team. (That's what I think at least, as I really don't see him retiring just yet.)
While on the topic of podcasts here, it seems that podcasts dedicated to the Rangers have multiplied big-time lately. It feels like a new podcast is being spawned every day, like water on a "Gremlin". As I've said on prior blogs, my three favorite Ranger themed podcasts are "The Blueshirt Underground Show", "Up in the Blue Seats" & "Watch Your Tone." That statement isn't a knock on anything else that's out there, it's just my opinion that these three shows are the best for Ranger fans. (I also like "View From the Penalty Box" & "Block Party" too, but they aren't Ranger themed.)
As long as I have time, I'll continue to provide recaps of Ron Duguay's "Up in the Blue Seats" & Tony DeAngelo's "Watch Your Tone". In my opinion, these podcasts are always newsworthy. You have a Rangers legend like Duguay, who covers Rangers history and the Rangers in the present day. He gives you insights that you won't get elsewhere. When it comes to Tony DeAngelo, he's a current Ranger, so you get an inside look at the Rangers and hockey that you don't get anywhere else. I don't give the recap treatment (but I'll plug all of their shows here) to BSU, because it's more of an interactive show, a great interactive show, that if you're a regular listener to, you'll enjoy all of their ongoing bits, callbacks and whack pack of characters.
And while on the topic of BSU, you can find their latest show here:
The latest episode of BSU, which was recorded this past Tuesday, features interviews with KHL reporter Gillian Kemmerer and NHL draft expert Steve Kournianos. It's a fun show, should you be inclined to watch/listen.
In tonight's blog, I have full recaps of the returning "Up in the Blue Seats" and "Watch Your Tone". Both shows were different, but like BSU, definitely worth listening to. After the podcast recaps, I'll wind down with all of the latest fallout on the Lundqvist story and everything else going on in Rangerstown, USA.
However, before getting into everything, as usual, the PLUGS segment of the blog. In case you missed them or need a refresher, here are my latest manifestos:
---
---
---
---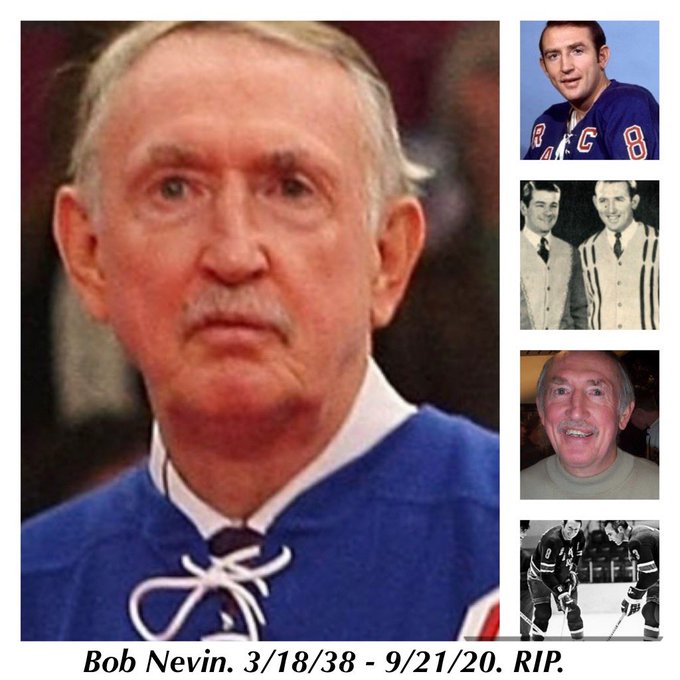 ---
By now, if you're a regular reader here, you know I'm a big fan of Ron Duguay and his "Up in the Blue Seats" podcast. After taking some time off after the Rangers ousting from the Toronto bubble, Duguay & company returned on Wednesday, with a special episode dedicated to Henrik Lundqvist.  You can listen to the show by clicking the link below:
Episode 38: Thank You, Henrik Lundqvist – Up In The Blue Seats: A NY Rangers Hockey Podcast from NY Post Sports | Podcast on Spotify https://t.co/5KXE5AhgeC

— Ron Duguay (@RonDuguay10) October 1, 2020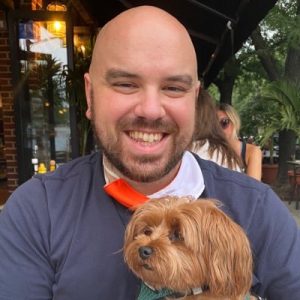 Without further ado, let's get into the recap of "Up in the Blue Seats".
Ron Duguay opens up the podcast by saying, "it's an end of an era, the King's time in New York is no more." That sentence gave me goosebumps. If you really want a great feeling, say these four words out loud, "Former Ranger Henrik Lundqvist." I still can't believe the day I wished for, during the last six years, has came and went! Great times in Rangerstown, USA are ahead! This NEW LOOK RANGERS will win the Stanley Cup within three years. Screenshot this!
After his mini-intro, Duguay previews the episode and talks about all the amazing guests he has on today's show. Duguay has loaded the show guest-wise, as Mike Richter, Dave Maloney, Darius Kasparaitis and others are all promoted as appearing. Duguay says that this episode is called "Thank You, Henrik Lundqvist". In other words, while I'm saying "Thank God, Former Ranger Henrik Lundqvist", Duguay is a little more appreciative of Lundqvist's cap hit than I am! That said, I'm always fair to you and try to give you as many different opinions and news items as possible, hence me recapping this podcast in the first place!
Producer Jake Brown, who produces something like 389388383 different podcasts for the New York Post, asks fans of the show to give the podcast a five star review. Done! Brown talks about Lundqvist's buyout and just like Duguay did, tells us all about the great guests that will be on the show. (All of these guests have appeared on the show in the past too.)
Duguay says he's seen the majority of Lundqvist's career and brings up that great run from 2014. Duguay then runs down some of Lundqvist's numbers. Duguay says they called him "The King" for a reason. I'd argue that kings have a crown, but I digress! (And as mentioned in the past, I was a huge fan of World Series champion Jim Leyritz of the Yankees, who once had that "King" moniker while playing in NY.)
Duguay says that many fans are sad to see Lundqvist go. Duguay says it would've been great if Lundqvist won the Cup in 2014. The whole tone of this site would've been much different if that happened! It's a shame it never did. Duguay thanks Lundqvist for his 15 years. Jake Brown then reads a note from a Swedish fan, where the fan has flowery words for Lundqvist.
The first guest on program is Larry Brooks, who as mentioned on past blogs, has a school boy crush on Henrik Lundqvist. In fact, after reading the last few articles from Larry Brooks, I wouldn't be shocked if Brooks called it a career too! Brooks just seemed so heartbroken about this news, even if he too, knew this was going to happen.
Brooks says Lundqvist personified class, pride and how Lundqvist adopted being a New Yorker. Of note, Larry Brooks ignored Lundqvist supporting the NYPD this past summer and during this appearance on "Up in the Blue Seats". I guess choosing to support the NYPD wasn't something Brooks thought was important.
Brooks says Lundqvist was an elite goaltender. Brooks talks about how Lundqvist's first year may have been overshadowed by Jaromir Jagr a bit, but says once Jagr left, this became Lundqvist's team. Brooks brings up Lundqvist's charity work with the Henrik Lundqvist Foundation. (Again, no mention of Lundqvist's charity work with the NYPD. I keep bringing this up here, because I wonder why Brooks ignores that story, when talking about all of Lundqvist's charity work?) Brooks also feels that Lundqvist was made for New York and vice-versa.
Brooks thinks that Lundqvist's best work was during the second round of the 2014 playoffs, when the Rangers beat the Penguins. Brooks does bring up that Martin St. Louis was a big part of that too. Brooks also talks about the comeback in 2015 against Washington. Brooks brings up Lundqvist's record in elimination games from 2012-2015. (This is more of the usual Brooks modus-operandi, where Lundqvist gets all the credit for the good stuff, and none of the blame for the bad stuff. If you don't believe me, just ask Dan Boyle!)
Brooks says that the Rangers were competitive from day one of Lundqvist's career. Brooks says Lundqvist was an important figure in NY sports history. Brooks doesn't mention that Lundqvist is more like Patrick Ewing than Derek Jeter or Eli Manning though! (Yes, I'm having my fun here!)
Duguay asks Brooks what's next for Lundqvist. Brooks says he doesn't see Lundqvist going back to Sweden. (Check out my blog from two updates ago, where I covered an interview with Joel Lundqvist, where Joel Lundqvist said that Henrik wouldn't be returning to Frolunda.) Brooks says he thinks Lundqvist will try to find a match elsewhere in the league. Brooks says Lundqvist may have to decide if he wants to be a back-up somewhere. Brooks does feel that Lundqvist may get a second act with a contender. However, Brooks doesn't see Lundqvist playing for the sake of playing. (Meaning Lundqvist becoming a starter with a cellar-dweller team.)
Brooks says he hopes that Lundqvist never plays against the Rangers, and hopes that Lundqvist goes to a Western Conference team. Brooks also hopes that COVID-19 will exist next season, so the Rangers won't have to play against a Western Conference team. This is what I was exactly talking about last blog, regarding Lundqvist and the "Cult of Lundqvist" – you have a 70 year old adult male, hoping that a pandemic continues to exist, just so the Rangers won't have to see Lundqvist in another uniform. I can think about 666967779676767868689 other wishes in life, that I'd put above this wish!
Duguay disagrees with Larry here. There you go Doogie! Duguay says he would love to see Lundqvist play against the Rangers, just for the entertainment value of it. And really, so would anyone with a brain or who has a financial interest in these games, as the ratings would be through the roof. Can you imagine the ticket prices for that game? No joke, Lundqvist in the opponent's net, at M$G, would command ticket prices that could possibly rival the night when the Rangers eventually retire his jersey.
Duguay thanks Brooks for his time and moves on. I assume that Brooks hung up the phone, popped an anti-depressant and then cried into his pillow for a few hours.
Up next on the program is Darius Kasparaitis. Duguay mentions how Kasparaitis and Lundqvist were close in Lundqvist's early years with the Rangers. Kasparaitis mentions how Lundqvist stayed at the house of Kasparaitis for a month. Kasparaitis talks about Lundqvist being around him during a tough time in the life of Kasparaitis. Kasparaitis talks about how he and Lundqvist both loved fancy cars.
Kasparaitis says from day one, he knew that Lundqvist was super talented. Kasparaitis said Lundqvist was always professional. Kasparaitis says Lundqvist was great at shoot-outs at the beginning of his career. (That wouldn't be the case at the end of it.)
Duguay talks about Lundqvist's great work ethic, but says that you also need a balance. Kasparaitis says sometimes he thought Lundqvist took losses too serious. Kasparaitis says sometimes, he had to remind Lundqvist that the whole team lost, not just him. Kasparaitis says Lundqvist is a lucky man, with a beautiful wife and beautiful kids.
Duguay tries to pry a bit and asks Kasparaitis if he has any good off-the-rink stories with Lundqvist. Kasparaitis brings up a story where they were driving fancy cars together. Kasparaitis says how he went to Rome to see his wife and how Lundqvist was shocked that Kasparaitis could just fly to Rome on an off-day.
Duguay then wraps up with Kasparaitis, as we go to guest number three.
Mollie Walker of the NY Post is up next. Duguay says that Walker was a fan of Lundqvist before becoming a sports-writer. Walker says she was eight years old when Lundqvist was a rookie. Walker talks about growing up among Devil fans. Walker says she used Lundqvist's name as "ammo", when Devil fans said Marty Brodeur was better. I am assuming she lost all of those arguments then! I think when I was having debates with Devil fans in middle school, my ammo was better, because I had Mike Richter! (I still think Marty is a Mount Rushmore goalie, regardless.)
Walker says Lundqvist was a nice guy to her and gracious to her with his time. Walker says Lundqvist never ducked the media. Walker said she was a little shy and nervous around him, since she idolized him so much. Walker brings up again how Lundqvist's name helped her whenever she was getting into arguments with Devil fans. I still would like to know how that played out! Does Walker really believe that Lundqvist was better than Brodeur? Maybe her co-worker, in Larry Brooks, has warped her mind.
Duguay then jokes with Walker, by bringing up Walker's mother and how Walker's mother was a huge Duguay fan. (This was talked about on past "Up in the Blue Seats" episodes and recapped on this blog too.) Duguay (jokingly) asks Walker who had a stronger devotion to a player – Mollie for Lundqvist or Walker's mother for Duguay? Walker says it has to be her mother, because her mother had posters of Duguay in her room, while Mollie never had a poster of Lundqvist in her room!
Walker says she was attracted to Lundqvist because of how fast he became an icon. I guess she was a huge Jeremy Lin fan at the time too? (If you recall, when Lin was hot with the Knicks, we had Linsanity and Lundsanity.) Walker mentions how Larry Brooks gave Lundqvist "The King" nickname. That explains Larry's infatuation with Lundqvist. Walker mentions how Lundqvist was a fashion icon. I'm on the other side of the fence here, as I don't care what clothes these guys wear. Just win baby!
Walker puts over Lundqvist's character and how he handled the scrutiny of the media. I would love to know who in the NY media that scrutinized him. (I'm a blogger, not a media member!) Walker then talks about some of the people who are praising and thanking Lundqvist right now, including stars from the tennis world. (Lundqvist was a frequent spectator at big tennis matches in NY.)
Of note here, of all the NY Post reporters Duguay has on the show, Walker is my favorite, because she's able to blend humor into her comments. I never find her to take herself too serious, as opposed to Brooks. After all, Walker's mother has become a bit on the show and a good bit at that. When Duguay tries to joke with Brooks, Brooks tends to get offended. Just go back to the episode when Duguay asked Brooks about his rivalry with Tortorella. (And yes, I'm an unapologetic supporter of all things Tortorella, which truth be told, is part of my bias for Americans in the NHL, especially Americans that were with the Rangers.)
Duguay then bids Walker adieu and welcomes a real king, in KING MIKE RICHTER, onto the show! (Of note, Mike Richter beat Brodeur & the Devils in an ECF. Yes, I had to get that in here!)
Richter says Lundqvist was an enjoyable player to watch. Richter says he has a lot of respect for how Lundqvist approached the game and how he handled pressure. Duguay mentions how Lundqvist never won a Cup and if that should be considered for Lundqvist's HOF bid. You know my thoughts here!
Richter says he recently had a conversation with friends about Lundqvist and the HOF. And holy shit folks, Richter basically says what I said in this blog: http://bluecollarblueshirts.com/12920/
Richter, as I did in that blog from January of this year, brings up the criteria for HOF goalies and mentions how Curtis Joseph isn't in. Richter talks about the metrics of goaltenders today when compared to HOF goalies. Richter also mentions how Mike Vernon and Tom Barrasso aren't in the HOF either. Richter says Lundqvist is a debatable name for the HOF, but doesn't say that Lundqvist should be in the HOF, due to all of the current omissions. (Richter didn't say this, but I'm saying it – if Tim Thomas isn't a HOFer, how is Lundqvist one? And again, we'll able to predict Lundqvist's chances at the HOF when Roberto Luongo's name is considered. If Luongo goes in, Lundqvist is a shoo-in.)
Duguay asks Richter about Lundqvist's future. Richter says Lundqvist has a high intensity meter. Richter says he doesn't think Lundqvist is tired. Richter talks about the long careers Messier & Gretzky had and how they were successful in other places after leaving Edmonton. Richter brings up the aging process of a goaltender, but says that between the ears, Lundqvist is better now than he was ten years ago.
Richter brings up how COVID throws a monkey wrench into the mix, as next season won't start under normal conditions. Richter does say here, "they don't ask you to come back if you can't play." Profound.
Richter says how tough this might be for Lundqvist, because NY and being a professional athlete is all he's ever known. Richter says Lundqvist worked hard and was a true professional. When it comes to putting in the work, Richter says Lundqvist will never have that regret, even if he'll have the regret of never winning the Cup. Richter also talks about the impact Benoit Allaire had on Lundqvist.
Duguay then wraps up with the greatest goaltender in Rangers history and continues the parade of special guests.
Dave Maloney, a two time guest of the program, joins the show.  Obviously, because of Maloney's work with the M$G Networks, Maloney has been around Lundqvist a lot.
Maloney says Lundqvist became the "moral beacon" of the franchise, and a guy who was there through thick and thin. Maloney says he thinks Lundqvist is a first ballot Hall of Famer, like Jagr and Brendan Shanahan. Maloney says Lundqvist was the "go-to" guy, during the height of the Torts and AV years.
Maloney says this season was tough for Lundqvist, but says that Lundqvist's #30 will go up in the rafters. Duguay agrees. Duguay asks Maloney does it matter if Lundqvist never won the Stanley Cup? Maloney says he doesn't believe so. Maloney says the Rangers would've never been a playoff team with Lundqvist. I hate that last line, because as mentioned 676896896896896 times in the past, you don't know what the roster would've been like had the Rangers decided to build differently. Furthermore, the two best winning streaks of the Lundqvist Contract Era occurred when Lundqvist was out for two months in 2015 (Talbot's run) and this year, when Igor took over in January.
Maloney talks about how the Rangers, in the Lundqvist Era, were always a playoff team and said Lundqvist was someone you could always count on. Maloney says that Lundqvist never needed the Stanley Cup. That kind of talk all comes off as "participation-trophyish".
Maloney says he wouldn't mind seeing Lundqvist trying to chase a Cup elsewhere. Maloney says he'd love to see Lundqvist get his name on the Cup, just like Kevin Shattenkirk did. Really – Maloney said Shattenkirk instead of McDonagh here! (And nothing against Shattenkirk, but when I'm thinking about ex-Rangers on the Tampa Bay Lightning right now, I'm thinking McDonagh more than Shattenkirk!)
Duguay finishes up with Maloney here and goes to the last guest of this episode, in ESPN's Linda Cohn. If I've said it once, I've said it a million times – Cohn is amazing.
Duguay brings up Cohn's Rangers fandom and how Cohn used to be a goaltender. Cohn comes out hot, and brings up how Lundqvist never won a Cup. Cohn says Lundqvist was true blue. (Have I mentioned how much I enjoy writing about Lundqvist in the past tense now?!?!?) Also of note here, Cohn was all fired-up, as Duguay didn't get a word in edge-wise for a few minutes here. This was great audio!
Cohn says she hopes Lundqvist goes to a team that could win the Cup. (How come she doesn't want the Rangers to win the Cup?)
Cohn brings up the uncertainty of next season and how the league is now a two-goalie/tandem league. Cohn says there will be a match out there for Lundqvist. I'm inclined to agree!
Cohn talks about Lundqvist's charity work with the Garden of Dreams. Cohn feels Lundqvist is on a short list of athletes that really took to NYC. Cohn calls Lundqvist a Mount Rushmore athlete. Yikes. Who's on that Mountain with Lundqvist, Carmelo Anthony? Rich Kotite? John Spano? Listen, I get all the praise for Lundqvist, but let's dial back that Mount Rushmore talk, especially with the runs the Yankees & Giants have had in the last 25 years!
Cohn says she doesn't care where Lundqvist goes, as long as he has a chance at a Cup. Cohn brings up Washington. Again, she's rooting Lundqvist & the Caps to win the Cup, over the Rangers winning the Cup? Cohn, as I did several blogs ago, mentions Colorado as a landing place. Cohn then says she doesn't feel the Rangers won't win the Cup next year. I guess she doesn't have a glass half full mentality here.
Cohn then explains herself a bit here, maybe realizing what she was saying. Cohn says that she thinks the Rangers are 2-3 years away from winning the Cup, so in the meantime, she'd like to see Lundqvist win one. I'm fine with that. After all, once the Rangers are out of the playoffs, I've been bandwagoning ex-Rangers too. (Just look at all of my stuff on McDonagh as of late on this site!)
Duguay loves the idea of Lundqvist landing with Washington, especially being on the same roster as Ovechkin. Cohn feels the Caps will be a great contender next season, considering that Peter Laviolette is there. Of note, I feel like Ron Duguay has that pro wrestling mentality like me – he loves good stories, and what better story than Lundqvist joining a Rangers rival?
Here's Cohn's best statement of the podcast, and really, something that is 100% true, but no one will say – you know Lundqvist would love to land with a Metropolitan division team and knock the Rangers out of the playoffs next season. It's just human emotion. This type of stuff has been preached by ex-athletes for years. Cohn is right on the money here. Duguay then wraps up with Cohn, who really maximized her minutes in this segment of the program.
In his final comments before closing out the episode, Duguay says the podcast will return next Thursday, as he and his guests will be looking at the 2020 NHL draft. Here's a suggestion – maybe get Rod Gilbert on the show, considering he's a French-Quebecker like Alexis LaFreniere? (Duguay and Gilbert are friends, and Gilbert has been on the show in the past too.)
As always, a great episode. Duguay has found his niche as a podcaster and his format themed shows have been enjoyable. What I really like about Duguay, is that he's not afraid to hold back, in fear of offending anyone. If he has an opinion, he sticks with it. Not many people are strong enough to do that today.
---
On Wednesday night, just as the Lundqvist news broke, and right before the Presidential Debate, Tony DeAngelo and his crew returned for another episode of "Watch Your Tone". As stated before, I've abandoned listening to the show on iTunes, as I prefer the YouTube format better. You can watch the new episode, the longest episode in show history, here:
This blog is definitely going as long as "Watch Your Tone" did! Let's get straight into the recap!
As usual, we get some "New York, New York" by Frank Sinatra, to kick off the festivities.
Tony DeAngelo welcomes us to the show, and tells us that Ron The Gambler blew off today's show. TDA wonders if he should fire Ron from the show. TDA's co-hosts, in Brother Lou, Huff & Sean the Producer, wonder if you can fire a guy who maybe has quit?
TDA brings up the Stanley Cup Final and talks about how he congratulated one of his friends from that team. TDA then echoes points I've made on this blog, about how this Tampa team was kind of like Washington in 2018. TDA also brings up the cap issues Tampa will now have moving forward.
Huff and TDA debate about the Conn Smythe winner and all the great talent Tampa has. TDA feels that Tampa should keep Sergachev & Cirelli. The crew then talk about what they'd do if they were general manager of the Bolts. TDA congratulates Kevin Shattenkirk by name and calls him a good friend.
TDA then talks about Marc Staal. This is obviously very personal for TDA, as he was Staal's partner. (And as I always say, TDA doesn't have the amazing season he just had if he didn't have Staal next to him.) TDA is sad that Staal is gone and brings up some memories of Staal in the locker room. TDA says Staal is "irreplaceable." TDA says Staal is a great guy and how Staal was a calming influence for him. He says Staal was able to "tone" (pardon the pun) TDA down whenever TDA was fired up.
TDA then talks about the trade between Florida & Pittsburgh, which happened late last week. The crew feels that Hornqvist & Matheson will do well in their new homes, as TDA says players usually acclimate well to new environments.
This episode was recorded on Wednesday night, when the news of the Rangers buying out Henrik Lundqvist was broken by Darren Dreger. (NYR would then buy out Lundqvist on Thursday morning, at 10AM.)
TDA says this is all news to him. TDA says he was closer with Staal, than he was with Lundqvist, for obvious reasons. TDA feels that Henrik Lundqvist is a future Hall of Famer & the greatest goalie in Rangers history. I would definitely disagree with that!
TDA says Lundqvist being bought out is part of the business. TDA says he'll have to reach out to Lundqvist once the news becomes official. TDA says the Rangers are losing a big piece of the locker room, but says that Igor Shestyorkin is ready. TDA says this is kind of like when Brodeur went to St. Louis, but does mention that Brodeur has the Cups.
TDA wishes Lundqvist all the best and says he thinks Lundqvist can help a team in the league. TDA and the crew bring up watching Lundqvist as kids, and how Lundqvist always did well against their hometown Flyers. TDA says it's always disappointing to watch teammates get traded, but that it's business. TDA says that he's been caught off-guard about this news. The Watch Your Tone crew then talk about Lundqvist's hair for a bit. TDA then brings up the clothes that Lundqvist wears. It amazes me how much people are concerned about clothes, but this is coming from a blue collar guy who wears denim jeans and a t-shirt nearly every day. Huff mentions that he'll buy a shirt from Lundqvist.
Up next is the trivia segment of the show, the fourth week of this segment. As mentioned on past WYT recaps, trivia hasn't been the strong suit for TDA's co-hosts. That said, the questions have now become much easier.
Brother Lou gets the first question, as he's asked, "who was nicknamed the "Russian Rocket"?" Brother Lou gets his first trivia question of the season correct, as he answers Pavel Bure.
Huff is up next. Huff is asked who the Islanders beat for their first Stanley Cup in 1980? Huff easily answers correctly, by saying the Flyers. (Again, these guys are Flyer fans, so this is an easy question.) Brother Lou mentions that he wasn't a thought in his father's eye in 1980.
Up next is a fan question segment.
TDA explains what "rookie dinners" are. TDA says how the rookies have to put up a certain amount of money and treat the team to a dinner. TDA says it's a fun party and some of the male bonding techniques that are on display at these parties. TDA says the rookies have to make jokes at the veteran's expense too, while doing fun skits. TDA says this is all fun stuff, and mentions how in Arizona, he sung "Hello" by Adele. Huff says "Ice Ice Baby" is always a crowd pleaser. TDA also mentions that usually these rookie dinners are $5000 out of pocket.
TDA then talks about what it's like to enter the NHL draft. TDA mentions that he was extremely anxious to join the NHL and how he might not have agreed with how Tampa wanted to develop him.
TDA says his favorite memory of last season was his hat trick and mentions how his parents were in the house for it. TDA then says the Mika five goal game may have even been better. TDA mentions how the crowd was rocking during the Mika game, something he wasn't used to. (M$G sure has changed over the years.)
TDA says that when his playing career is over, he'd love to have a career in hockey. TDA says he'd love to be a coach or a GM at the junior hockey level. TDA feels he could also be an analyst too.
After these questions, we get an ad for MANSCAPED. TDA advises us to "shave down". Alrighty then.
TDA then introduces his special guest for this episode, the former NHLer in Colby Cohen. If you don't know, Cohen currently works for the Philadelphia NBC sports network.
TDA brings up that Cohen is great friends with Shattenkirk and talks about the 2020 Stanley Cup that Shatty just won. Cohen says he's not really a hockey historian. Cohen brings up how Shattenkirk and TDA were really close and how Shattenkirk would text him all the time with stories about TDA.
Cohen says, that as someone who had a cup in coffee in the NHL, while he doesn't really root for teams anymore, he does root for players. Cohen says he even followed Ron Greco's college career. Cohen says he went nuts when Shattenkirk scored the GWG in Game 4 of the SCF.
Cohen talks about Shattenkirk's "Murphy Law" (my phrase) time in New York and how winning the Cup a year later was pure redemption. Cohen feels Tampa Bay was the best team this year and says how no team was really in a series with Tampa in these 2020 playoffs.
Cohen talks about his college career with BU and being drafted into the NHL. Cohen talks about how nerve-wracking it was, when he was selected 45th overall in the NHL Draft of 2007. Cohen talks about the differences between being drafted as a college player, as opposed to a non-college player, like DeAngelo. Cohen brings up that he played under David Quinn in BU and jokes about what it would've been like if TDA was there at the time too.
Cohen talks about what it was like playing under Quinn in BU, saying sometimes it was tough, since he considered himself a "19 year old hot-shot". Cohen, who is from the South Jersey/Philly territory, like TDA, brings up how great it is when a local guy makes it big. Cohen then talks about how he signed his first NHL contract (with the Avalanche) and faxed it to them from a bar.
Cohen and TDA then talk about how tough the AHL could be to play in and how the AHL is nothing like the other minor leagues in hockey. TDA talks about his days playing for Syracuse, which was Tampa's affiliate. Like Cohen, TDA challenged his coaches and that didn't work out for him. Cohen also mentions how David Quinn was his AHL head coach, as both left BU at around the same time.
Cohen brings up that he went to a dozen or so NYR games last season. Cohen says that whenever Shattenkirk or TDA made a mistake, he'd watch how Quinn would react. Cohen says Quinn handled player mistakes correctly, at least in his opinion. Cohen then talks about some of the errors Shattenkirk had in the 2020 playoffs and how Jon Cooper kept going right back to Shattenkirk. (It paid off.) TDA agrees with Cohen and says if you make one mistake and you get benched, it just kills a player's confidence.
TDA then asks Cohen about the Cup he won with the Bruins in 2011. (Cohen was a black ace/practice player. Cohen didn't play with the Bruins during these playoffs, nor did he get his name etched on the Cup. He did get a Stanley Cup ring though and was part of the Bruins Cup parade too.) Cohen said how he was one of the rare black aces that got to travel with the team throughout the entire duration of the 2011 playoffs. Cohen brings up how tough the bag skates were at that time. Cohen then tells a funny story about having to ride a bike before Game 7.
Cohen then talks about having to rush to put his gear on towards the end of Game 7 of the 2011 SCF, as the team wanted him and all the spare players in the team photo. Cohen says this edict came from team captain Zdeno Chara. This is a really cool story. Cohen also brings up all the booze bashes as well & how the riots in Vancouver effected Boston's party plans. Cohen also brings up the expensive bottle of the "Ace of Spades" champagne, from that legendary Boston Bruins bar tab.
After talking the Bruins 2011 Cup win, Cohen goes back to telling Boston University stories. Cohen reiterates a point I often make on these blogs – no NHL player makes it to the league without great and dedicated parents.
Bloom talks some celebration parties from BU, including rumors of players having sex in the penalty box. TDA laughs and says that's a nice rumor to have, but Cohen says that never happened.
Cohen then talks about his transition from a player to becoming part of the media. Cohen says he knew that he didn't have the skills to remain at the NHL level and how he had issues with some coaches in the AHL. Cohen says his early days of covering games were tough, but how it was a rewarding learning process too.
Cohen then says it's hard for borderline players to make it to the NHL, saying for guys on the bubble, you need a break, whether it's someone getting injured or getting a puck bounce your way. Good point. Cohen then jokes about TDA, and says TDA would be a good co-host for Fox News.
TDA then wraps up this long interview with Cohen and moves on to the closing minutes of the podcast.
TDA and crew then talk about the NFL & their predictions from last week. The crew then rapid-fire through the scores from Week 3 and give their Week 4 predictions. After the NFL, the WYT crew talk about the MLB playoffs. Following the baseball talk is stuff on the NBA Finals.
The topic of "locker room cancers" is brought up. Huff says that the media who put these stories out there, are just putting out click-bait, since the media isn't in the locker room, especially under today's conditions. TDA laughs off this topic too. TDA says he's looking forward to the Presidential Debate. Huff then comments about how long this podcast was and says it felt like the Columbus/TB five overtime game.
All in all, while I wouldn't say this was the best episode of "Watch Your Tone" (I thought last episode was) this was still an informing episode. For Ranger fans, they might not like a 45 minute interview with a pretty much unknown Colby Cohen, but for me, I enjoyed all of his stories and different insights. If anything, this interview with Cohen was WYT trying to become more of a hockey podcast, rather than being a podcast just focusing on the Rangers & TDA himself. That's fine by me. If anything was lost on this podcast, it was some of the banter on hot-button topics that we've seen during the last two episodes.
---
I know this blog is going longer than intended, so I won't share all of these tributes that are out there right now about Lundqvist. All I'll say here, is that everyone is being very complimentary of Henrik Lundqvist (and Marc Staal) right now. I just think once you read one of these tributes, you've read them all. However, I'll share two of the better & most newsworthy ones here.
Here's what Georgiev said, via his Instagram account:
What an absolute honor it has been being Hank's goalie partner! Seeing that drive and competitiveness every day pushes everyone to be better. Staalsy was a Warrior for us doing everything to help the team win! All the young guys learned from them and what it takes to be a Ranger for that long. Gonna miss them both on and off the ice.
In an interview that was televised by the MSG Networks, here's what John Davidson had to say:
"When you think about Marc Staal and Henrik, combined, it's almost 30 years of service with the Rangers. Both of them have played with a great deal of compassion, a great deal of competitiveness, have gone and won a Presidents Trophy and have gone to the Stanley Cup Finals. These are the types of things that really weigh on you when you try and make these decisions. And these are the hard ones to make.
You have to sit here and look at it and say, "We have to do what we have to do." The cap is different. It's going to be flat for three years. There are young people going through this build. Everything adds up."
Both JD and Gorton are expected to meet with the media on Friday, prior to the 2020 NHL Draft on October 6th. I doubt we'll get any real "news" here, as I would expect more platitudes and gratitudes on both Lundqvist and Staal. I wouldn't expect any shocking statement, or anything controversial, from either Gorton or JD on Friday. That said, if something truly impressive is said, I'll be back tomorrow night, but I doubt we'll get anything of the sort. Again, as said before, I think JD & Gorton have navigated these rocky waters with precision.
---
As far as any other Rangers news, I think we may have a quiet weekend. Come Tuesday, things will pop off huge, as the Rangers will take Alexis LaFreniere with the number 1 pick of the 2020 NHL Draft. While that is a news story in itself, it's going to be interesting to see what else the Rangers do. Will they trade the #22 overall pick of the draft for an established NHL centerman? Will they deal Brendan Smith, the last of the bad contracts on this team? Will we see an offer-sheet, whether it's from the Rangers or some other team? Will the Rangers qualify their RFA's before draft?
Of note, I've been told from someone who would know, that the Rangers are already talking to the agents of Tony DeAngelo & Alexandar Georgiev. As I've been saying for a year now, I think the Rangers will retain both of these players. Of note, notice how these TDA haters/Cult of Lundqvist fans/bloggers/social media people, have been saying all year, how both TDA & Georgiev were going to be dealt out of town all season? I was the one, who once again, had the unpopular stance, when I told you that I thought TDA & Georgiev would remain as Rangers. We might have definite word on this soon enough!
As far as the contracts TDA & Georgiev may get, I don't have an answer for you here. I think it would be a smart move to lock TDA down, after failing to do so last year. When it comes to Georgiev, I don't know where his head is at. Will he be comfortable with only playing 25-30 games a year behind Shestyorkin? Does Georgiev covet a starter's job? Gun to my head, I think a two year deal on Georgiev, for $5M overall, is a win-win for both parties, especially with the goalie market being flooded right now.
Speaking of another RFA and keeping up with the podcast theme, Brendan Lemieux's name was in the news on Thursday.
---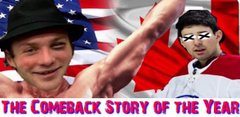 While I didn't get a chance to listen to the entire podcast, Brendan Lemieux appeared on the "Spittin' Chiclets" podcast, and said the following newsworthy comment:
On a potential new contract with the Rangers, Lemieux said: "I am excited, I am sure we will get something done. Something done here soon."
On the same podcast, Lemieux also talked about the Rangers drafting LaFreniere, if you consider that "breaking news". For what it's worth, I doubt Jeff Gorton or JD said anything to Lemieux about LaFreniere and this is just Lemieux, like everyone else with a brain, assuming the inevitable.
---
If you haven't already, subscribe to this blog for the next update:
Moving forward, the promised 1988-1989 Rangers blog will be published next week. Maybe I'll drop it on Monday, providing no crazy news occuring between now and then. After that, it's the LaFreniere blog on Tuesday!
As always here, thanks for reading and…
LET'S GO RANGERS!
Sean McCaffrey
BULLSMC@aol.com
@NYCTHEMIC on Tweeter and on Parler