Greetings and salutations everyone and welcome to another blog here on BlueCollarBlueShirts.com. Off puck drop tonight, I would like to say thank you to any veteran who may be reading these words. (And I know several of you personally, that are.) Heck, thank you to any veteran, regardless if they are reading these words or not!
While I don't like to delve into politics during these blogs, I just hope that moving forward, more programs and monies can be set aside for our veterans, rather than blowing money on people who are not U.S. citizens. Let's take care of our veterans, the people who sacrificed their lives for us, FIRST and then look at everyone else. There are just way too many homeless veterans and veterans without healthcare today. As a country, we should be looking to help these people, rather than trying to set up criminals with NY Mets tickets. That's all I'm saying here.
When it comes to the New York Rangers, as predicted once the re-signings of Strome & Lemieux were made official, there's not much going on. In fact, outside of the latest episode of Tony DeAngelo's "Watch Your Tone" podcast, which was released on Wednesday and recapped here in tonight's blog, the only big news, Rangers-wise, is about the expected return of the Liberty Head jersey. I'll have more on that for you as we press on.
In addition to recapping the latest episode of "Watch Your Tone", and talking about the return of the Liberty Head jerseys, in tonight's blog, I'll also be talking about Alexis Lafreniere, as he is physically in New York right now. However, in the biggest news of the week, I have all the latest from Gary Bettman and the NHL for you, as on Tuesday, 11/10, Bettman shed some light on the future of the NHL.
Furthermore, since I got a few emails about this, an update on my "New York Rangers Rink of Honor" book that I'm working on. As I write these words now, I have 90 pages written and edited. I also have about 50 pages written that aren't edited yet. As Alain Vigneault says, "it's a PRO-CESS".
Just like this blog/site, the writing part always comes easy to me. It's everything else that grows tiresome and laboring, such as formatting, editing, graphics, etc. At times, it's like pissing up a rope! However, eventually, I'll get there! And in some other good news about this project, I have also received quotes from former Rangers and family of deceased Rangers. It's going to take a ton of time to get to the finish line, but I promise you that once I get there, it will be worth reading!
With this introduction out of the way, let's get rocking and rolling. However, before doing so, as usual, the PLUGS segment!
Here are my last few blogs, in case you missed them: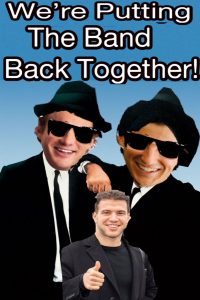 ---
---
---
---
---
After taking a week off, on Wednesday, November 11th, Tony DeAngelo returned with the latest episode of his "Watch Your Tone" podcast. I'll save my final thoughts about the episode once I get to the end of this recap/review, but if you listen to one episode of "Watch Your Tone" this year, make it this one. With two of his co-hosts missing, Tony DeAngelo was forced to dominate the podcast more so than usual, and in turn, as fans, we got more out of him in this episode than in the fifteen previous episodes.
To listen/watch the show for yourself, click the play button below:
As usual, to open the show, we get some of Frank Sinatra's "New York, New York". However, in something unusual, as in this is the first time this has ever happened, we're down to only one co-host:
TDA explains the absences of his other co-hosts, saying that Ron The Gambler "is unfit to participate." I enjoy some of Ron The Gambler's takes and humor, but I wasn't surprised to hear that he couldn't find the time to do the show this week. After all, he did look bored, to the point of tears, during the last episode!
TDA then says that Brother Lou had an appendix rupture last week. Brother Lou is out of the hospital and currently recovering at home. All the best to him and I hope to see him back on the next episode. Truth be told, while this is TDA's vehicle, I think Brother Lou is the co-host that stirs the drink on this show.
That all said, after missing last week's episode, Huff is back for this episode, and he's rocking a red solo cup, perhaps enjoying an adult beverage inside of it. (I know I always partake in an adult beverage when watching and reviewing this podcast!)
TDA confirms my speculation from last week, saying that the program took off last week, due to the election. (WYT is usually taped on Tuesday nights and then released on Wednesday mornings.)
TDA says there's a lot of stuff to talk about this week and gives us a preview of what we'll hear on this week's episode. TDA starts off by talking about golf, as he and his crew like watching and playing golf. Huff mentions that TDA is not a good golfer. Huff brings up how golf is a sport that people pick up later on in life, since it's tough to play other sports as you get older. Huff also mentions that golf is a sport that creates business connections. Huff is right about that.
After talking golf, TDA says he tweeted out something that got him some flak last week. Obviously, he needs to be more specific here, because whenever he does anything on social media, these liberal losers cry so much, that the streets are flooded. It's like Hurricane Sandy all over again. I'm sure these same people will cry that I just made a Hurricane Sandy joke too.
When it comes to the tweet TDA was talking about here, it was his tweet about his disdain about the OHL's decision to eliminate body checking and hitting. (I've covered this topic before.) Also worth mentioning, on a past episode of "Watch Your Tone", TDA mentioned that he, along with Ryan Strome, follow the OHL religiously.
TDA says some roller hockey players were giving TDA heat about TDA's opinions about the OHL. TDA says checking is part of the game. Huff says it's important to finish your hit. TDA brings up how this new rule favors the skill guys. Huff mentions that it's going to be tough to scout players from the OHL too. TDA says without checking, forwards are going to have a field day against defensemen.
TDA feels a season of no hitting/checking will create bad habits for these OHL guys. TDA says this rule makes no sense. TDA & Huff laugh at the ridiculousness that you're not allowed to hit in the OHL now, but how you can still line-up next to your opponent. TDA says the reaction to this OHL news has been overwhelmingly negative. (And it has been.)
Of note, while discussing this topic, former NHLer & former NHL All-Star Game MVP, in a one John Scott, has gone off on this topic too, both on his Twitter account and on his "Droppin' The Gloves" podcast. (Another great podcast that I regularly listen to as well.) Here's what Scott had to say about this topic on Twitter:
It's the end of the world as we know it #OHL pic.twitter.com/tvxWAyMSeR

— John Scott (@johnscott_32) October 30, 2020
TDA mentions that he'd love to get the OHL commissioner on the podcast. TDA brings up how the pandemic is ruining sports all across the country. TDA says it's even worse for minor league, high school and college players, players who are all losing opportunities to showcase themselves. Once again, TDA is right. One of my good friends has a major job in minor league baseball and he's been telling me how the pandemic has basically wiped out many franchises across the nation. Of note, poor Sean The Producer, as he is just sitting here like a mute during all of this. Let the man speak!
TDA then switches gears and talks about his employer, who as you may know, are the New York Rangers. TDA brings up how Ryan Strome & Brendan Lemieux re-signed with the club last week and how the Rangers locked up all four of their major RFA's this off-season. (As talked about immensely on past blogs, these four players are TDA himself, Alexandar Georgiev, Strome & Lemieux.)
Huff comments on the big deals Strome & TDA signed, saying that TDA & Strome will be buying dinners all season. TDA laughs and says he definitely will be treating Lemieux. This kind of ties in with what I've been saying a lot recently – this new core of New York Rangers have great chemistry and bonds among them already. I'm sure they have group texts among each other, where they just break balls and have some laughs. This is what you want to see as a fan, as teams that get along and fight together, usually win together too.
TDA laughs a bit and says how he and Strome nearly "tripled up" Lemieux. TDA brings up all the two-year deals the Rangers gave out this off-season. TDA says it's a win-win situation here, for both the team and the players involved. TDA says you get some security as a player, and for the team, it gives them options too.
During this segment, as he usually displays on this podcast, TDA exhibits his knowledge for all of the inner-workings of the game. Even when talking about his own situation, TDA talks about it sometimes from a General Manager's point-of-view, rather than from his own personal perspective. If anything, TDA gets it and understands that above all, this is all a business.
TDA mentions that he did a favor for someone and did another podcast on Monday. TDA doesn't name the show, but says he'll plug it this weekend. TDA mentions he was asked about his favorite goal from last season. TDA says it was his goal against the Islanders at the Nassau Coliseum. I'll tell you what, I was at that game with one of my Islander fan friends, and giving my friend the finger after that TDA goal was a great moment for me too!
TDA then talks about how he scrimmages with Huff and how he doesn't play defense in those said scrimmages. Huff gives a hint to all of TDA's future opponents – on a two on one situation, TDA will be diving. (This is all said in jest, so save me the Aho stuff!) TDA says practicing two on one's in practice is tough and talks about what drives him insane when practicing these situations. Huff, during all of this, questions TDA about how many sticks TDA has broke in practice over the years. TDA laughs and says he's calmed down a lot. Sean The Producer is getting a kick out of this, as he's smiling the whole time during this segment.
Huff talks about his college career a bit, and brings up how he had a defensemen (who was a senior) in college and how he would always break up the two on one pass during drills/practice. This would prevent the goalie from getting work. Huff calls the guy a prick!
TDA and Huff then talk about their pregame routines. TDA says he will always try to score against his own goalie. TDA mentions that he usually puts the puck glove side high, no matter who the goalie is. TDA then says, when he first got to New York, he would give Lundqvist soft shots, as he didn't want to mess up and hit him in the head. TDA says with Georgiev and Shestyorkin, he would fire at them a bit. (This is all stuff that we pretty much knew, regarding how the younger Rangers feared Principal Lundqvist.)
TDA then talks about how January 1st is the target date for the start of the 2021 season and how we might see bubbles again. (See the next segment of this blog for more on this.)
Huff thinks he wouldn't be able to survive in the bubble environment. TDA says he definitely can do the bubble, especially if they are allowed out in the city. TDA says it would be tough to be locked up in a hotel 24/7. TDA, who is single, says it has to be tough for guys with wives and kids.
TDA calls Deblasio a moron. YES! He's 100% right on that! TDA then says exactly WORD-FOR-WORD what I said about Cuomo and his stupid 10PM lockdowns! TDA says "What happens at 10:01?", meaning does the corona virus suddenly get worse, as if this pandemic knows the hour of the day!
Huff thinks there will be separate and multiple bubbles next season. TDA brings up what the NBA players are saying about the bubble and calls the NBA players "primadonnas". I would be inclined to agree again. I think you can see why I recap these podcasts, because a lot of the stuff said on these podcasts is what I feel too! TDA then says, due to the salaries the NBA players get, they are pampered and catered to more than your average NHL player. TDA expands here, mentioning how NBA bench players get paid more than star hockey players.
TDA says he will play next season no matter what. After all, he has nearly 10 million reasons to do so! TDA says some NBAers are saying there's no shot in hell they'll return to a bubble environment. That said, TDA says he sees and understands the NBA player's point of view.
TDA gives us a spoiler and states – "I'm not a scientist or any of that crap." You don't say! TDA then talks about a personal story of his, where he went to watch one of his friends play hockey at a local rink by him. TDA brings up the ridiculousness of everything going on right now.
TDA brings up a poll he ran and how most fans said they'd return to the arenas if the option was available. Huff brings up all the double-standards going on, and how the politicians can go to restaurants and the like, but how youth sports are being canceled/postponed left and right. TDA says it's horrendous how parents can't even watch their own kids play in some places right now. TDA and Huff then laugh how the Marlins were living it up during the baseball season.
It's funny, I recap these podcasts as I'm listening to them in real-time. TDA says what I was about to say – this has been a fun listen and how TDA is just going off. TDA mentions how he's holding back a bit too. Huff thinks this is good stuff, and once again, Huff is right. It's refreshing to hear these guys talk openly on real topics, as I think some of that has got lost a bit, due to all the backlash TDA gets whenever he farts or coughs. As mentioned on past blogs, all TDA has to do is breathe, and he has losers, like this guy, slandering and libeling him:
TDA is really pissed about how parents are getting screwed during all of this. As Huff was about to get really going on the pandemic, we get an obvious cut/edit. I guess some stuff had to be edited out/self-censored, because of these mooks on social media. You just can't say what's on your mind anymore, in this "1984" world. After all, as talked about last blog, I got a Facebook jail stint for posting this picture:
After the jump-cut, the topic of retro jerseys for the 2021 season is brought up. TDA says he's a big advocate of the Liberty Head jerseys. TDA brings up the mock jerseys that are floating around on social media. Like TDA, I hope they bring back the Liberty Head jerseys too. (I doubt my Petr Nedved jersey from the late 1990's still fits! I need a new one!)
Huff says it was a good idea by Adidas to tweet out the retro jersey news on a slow news day. TDA echoes what I've said on past blogs – this is just another revenue stream for the NHL during a tough economic time. TDA mentions he's at his brother's apartment and how Brother Lou's neighbor is cursing up a storm over a game of "Call of Duty". At the 29:47 mark, Sean The Producer chimes in for the first time, telling Huff where to look for more retro hockey jersey news.
Up next, is talk about the NFL and the Patriots/Jets MNF game. Again, TDA says what I think – the Jets and Joe Flacco threw that game. I think the ghost of Arnold Rothstein had to be smiling after that game. TDA mentions how much he hates the prevent defense in football. (This has been a sore topic for TDA for a while now.)
TDA brings up how the Jets are tanking for Trevor Lawrence. Again, if I'm Trevor Lawrence and the Jets have the number 1 pick, I'm going back to school. And if the Jets have the first pick the season after, I'd go for my master's degree! TDA and Huff then bring up all the Patriots recent struggles.
The guys then talk about that dreadful Bucs/Saints game from Sunday night. I know I sound like a broken record here, but TDA echoes what I said – the Bucs are trying to force Antonio Brown into their offense. (I can't believe Brown is even allowed to play, considering all the charges against him. Then again, this is the National Felony League.) TDA & Huff then talk the differences between Bill Belicheck and Bruce Arians. After talking coaches, the guys talk about how great Christian McCaffrey looked last week against the Chiefs. TDA then brings up a bet he had with Max Domi about McCaffrey. (A bet TDA lost big time.)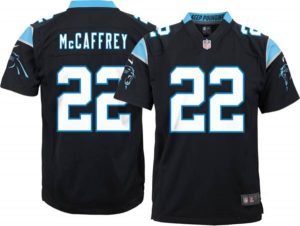 The guys then talk about Patrick Mahomes and the Chiefs. TDA says Mahomes is "just making an ass out of people." I'll say this, I'm glad I drafted him in the first round of my fantasy football league!
TDA then talks about a dangerous topic as a pro athlete – throwing games. TDA throws out a hypothetical for Huff, asking Huff if he'd throw a Game 7 of the Stanley Cup Final for $5M cash. Huff nods his head yes! TDA says he could never do it. (All of this talk is centered around the movie "The Longest Yard".) TDA wonders if anyone ever threw a game. May I suggest the movie "Eight Men Out"?
Huff then talks about Pete Rose and how it's messed up how the Astros get to keep their championship, but how in the same time, Pete Rose is still banned from the MLB Hall of Fame. I know I've said this a million times during this recap, but one more time, he's right. The guys then riff on golf some more and bring up the Master's Tournament. TDA then brings up the chances of Tiger Woods winning. The guys then talk about the odds of Tiger Woods making the cut.
After making some jokes about food and what Italians eat, we find out that Woods is +110 to make the cut. Huff then brings up Ron The Gambler and his NFL bets against the spread. TDA says Ron The Gambler is hilarious off-camera, but when the camera comes on, and it's time to do the podcast, Ron The Gambler turns into a disaster. TDA then says he told Ron The Gambler that he sucks. TDA & Huff says they want fans of the show to blow up Ron The Gambler's social media accounts.
TDA, who is definitely in the zone at this point, then talks about how his haters on Twitter actually waste their time by going on iTunes or wherever else, and giving "Watch Your Tone" bad or one-star reviews. TDA says he read some of these reviews and brings up how people only hate him because he supports Donald Trump.
In the past while recapping WYT, I've talked about how recently, TDA has shied away from controversial topics on his podcast, due to the reaction it gets. However, since he's flowing and in the zone, TDA doesn't brush away from the latest shenanigans, and brings up the story about how he deactivated his Twitter account last week. (Check out my blogs from last week for more on this.)
TDA says he's tired of the garbage and how he did not suffer a "PR slap." Huff and STP seem to be enjoying this. TDA then says his haters make him sick. However, before really going off, the podcast has another jump-cut, as you can see the edit here. For what it's worth, and I say this as TDA fan and as a fan of this podcast, TDA shouldn't admit that his haters bother him. It just gives them more fuel.
After the jump-cut, TDA says it's time to wrap this episode up. TDA says they want to add pre-recorded fan calls to the show. TDA hopes these future callers can keep it intelligent. Huff says if you're going to be mean, at least make it funny. TDA talks about some of his recent interactions on social media with his haters. This was pretty funny.
TDA says they like feedback. Well here's this recap and review! After thanking the fans for listening, the show concludes.
---
As I said at the top of this review, I found this episode to be very strong. If you're just a Rangers fan, and don't want to be bothered by the antics, opinions and bits featuring DeAngelo's co-hosts, this was the perfect episode for you. That said, as a fan of "Watch Your Tone", I did miss some of the ball-busting that Brother Lou & Ron The Gambler dish and receive. However, with both of these co-hosts missing, we got more out of the star of the show and that made for a great episode.
This episode also reminded me of the earlier episodes of the podcast, where "Watch Your Tone" had the "Mean Tweets" segment and where the guys would basically do stuff that felt like Peter Griffin did, with his "Grind Your Gears" stuff, on "Family Guy". Whether it's the new contract (which had to relieve a lot of pressure and late nights) or what, DeAngelo came off very relaxed and open on this episode. Of course, as mentioned in the review, there were also two noticeable jump-cuts, so maybe DeAngelo was "too relaxed"!
Like everything else in this world today, the Cancel Culture/GOTCHA community is forcing people to self-censor themselves. And if you post or say anything that can offend a liberal, you're getting zapped and bagged for that too. I mean, really, I got a Facebook jail stint for posting a picture of Jeff Gorton on Trump's body? As Joe Biden says, "COME ON MAN!"
For the Tony DeAngelo haters, they have to realize they have no bearing on what DeAngelo does. He's still going to tweet. He's still going to do his podcast. The Rangers, as long as TDA continues to play well, will still support him. Crying about DeAngelo all the time is a fruitless effort. And really, the people who spend all day trashing DeAngelo on social media and leaving the podcast bad reviews, well when it comes to those people, I doubt they can fit their balls in a thimble.
So where am I getting at? I enjoyed this episode, with my only criticism being that the edits were extremely noticeable. Just when DeAngelo was getting really riled up and about to dig in like a wolf on a carcass, the podcast stopped short like Frank Costanza at a red light. (Yes, that's a "Seinfeld" reference!)
Oh, and in closing on this review – no MANSCAPED ad reads this week. Let's hope fans of "Watch Your Tone" don't have a bush brush fire!
NEXT!
---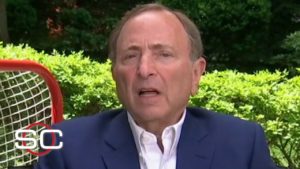 In the biggest story in hockey today, on Tuesday, 11/10, Gary Bettman commented on the future of the NHL. NHL.com covered this story at this link: https://www.nhl.com/news/nhl-could-play-reduced-schedule-for-2020-21-season/c-319607032
In case you're too lazy to click the link above, here's the story, where Bettman let us knew where his head was at, regarding the start of next season:
The NHL is exploring short-term hubs, temporary realignment and a reduced schedule as options for the 2020-21 season amid the coronavirus pandemic, Commissioner Gary Bettman said Tuesday.
Commissioner Bettman said he would never ask players to return to a bubble for an entire season after the NHL finished the 2019-20 season and staged the 2020 Stanley Cup Playoffs in bubbles in Edmonton and Toronto from July 25-Sept. 28, requiring isolation, daily testing and strict protocols.

But he said the League is exploring teams playing in their own arenas (with or without fans depending on the local situation), in hubs or in a hybrid system.

Any plan would be a collaborative effort between the NHL and the NHL Players' Association, as was the 2020 Return to Play Plan. Though both sides are in constant and regular communication, there haven't been any regular meetings. 

If teams play in hubs, they will rotate in and out. 

"You'll play for 10 to 12 days," Commissioner Bettman said in a virtual panel discussion during the 2020 Paley International Council Summit. "You'll play a bunch of games without traveling. You'll go back, go home for a week, be with your family. We'll have our testing protocols and all the other things you need.

"It's not going to be quite as effective as a bubble, but we think we can, if we go this route, minimize the risks to the extent practical and sensible. And so that's one of the things that we're talking about."

Commissioner Bettman has said in the past the NHL is targeting a Jan. 1 start and how the season starts is not necessarily how it will finish, depending on how the situation evolves.

The NHL and NHLPA will have to consider many factors, including the closure to nonessential travel of the United States-Canada border.

"Obviously, we're not going to move all seven Canadian franchises south of the 49th Parallel, and so we have to look at alternative ways to play," Commissioner Bettman said. "And while crossing the U.S.-Canadian border is an issue, we're also seeing within the United States limitations in terms of quarantining when you go from certain states to other states. It's again part of having to be flexible. …

"As it relates to the travel issue, which is obviously the great unknown, we may have to temporarily realign to deal with geography, and that may make sense, because having some of our teams travel from Florida to California may not make sense.

"It may be that we're better off, particularly if we're playing a reduced schedule, which we're contemplating, keeping it geographically centric, more divisional based, and realigning, again on a temporary basis, to deal with the travel issues."

Commissioner Bettman said when the NHL returned after pausing the season March 12 due to concerns surrounding the coronavirus, it had to transform itself into a studio sport, tailoring the game presentation to a TV audience.

"What we were doing was trying to create an energy and excitement and coverage of our game that would be compelling in the absence of fans," he said.

TV ratings were down, as they were across sports. Commissioner Bettman pointed to two factors:

One, fans in the stands give games energy that comes through on television, and some of that was missed.

Two, research showed that that while avid fans would watch the NHL at any time, casual fans were less inclined to watch in the summer.

"And so that's where I think a lot of the falloff came," Commissioner Bettman said. "And while we're in the middle of working on our return to play as well, which I hope to have put to bed soon, our goal is to get back to a normal schedule starting [next] fall and being done before July on a longer-term basis. That is the goal."

Safety is the priority, though, and the NHL can help set an example.

Commissioner Bettman appeared on the panel with MLB Commissioner Rob Manfred and NBA Commissioner Adam Silver.

Manfred said during its return to play MLB was focused on how, as an everyday sport, baseball would play through a positive COVID-19 test. When it had a flare-up, he spoke over the phone with Commissioner Bettman.

"I was talking to Gary from my den at home, and I remember us kind of reaching the conclusion, maybe it's not about playing through it," Manfred said. "Maybe what you've really got to worry about is making sure it doesn't spread.

"That conversation led to us changing our approach a little bit. We had shutdowns and just accepted the fact that we were going to have to reschedule to get through. But those are the kind of conversations that I think make a real difference."
---
What should be stated here, before saying anything else, is that everything discussed by Bettman above, is still all up in the air. Nothing is concrete or official. If anything, it's more likely that the NBA's recent announcement, where the NBA did announce concrete return plans, put some pressure on Bettman to say something.
In stuff we all know by now, what hurts the NHL more than anything else, is stuff I've been saying for years – they are their own worst promoter. They don't market their games right. They don't sell their stars. They don't try to create a night in America, like the NFL has with Monday nights or how the NHL has on Saturday nights in Canada. Hell, the league's top star, in Connor McDavid, is lucky if he's featured on prime-time American TV once a year. In short, the NHL does themselves no favors, and in turn, their television deal pays them a paltry sum, when compared to the other major sports, the UFC, NASCAR, Tennis, Golf, WWE, and other sporting entities. (Check out the archives of this site for the exact figures and breakdown.)
The best NHL agent on Twitter, the agent who sonned Adam Hermtrans and posted that picture of the sword in Marc-Andre Fleury's back, in Allan Walsh, responded to this article on NHL.com with the following:
"NHL TV ratings were down up to 61% in both the U.S. and Canada. It's a lot more than lack of energy in the building with no fans or casual fans didn't tune in during the summer. Unless the NHL commits to selling the game around the players, nothing will change. NHL players have compelling narratives and are some of the most interesting athletes in any sport. TV broadcasts need to sell a story, let the fans know who these players (and their families) are off the ice, give the fans access."
Walsh is basically reiterating what I've said for years. Maybe it's my pro wrestling background, but for whatever reason, the NHL does not promote themselves very well. While the NFL and NBA can run at a profit without fans, the NHL can not. The NHL's lack of self-promotion, and less than stellar TV deal, means they need fans in the crowd more than the other major sports, UFC and pro wrestling. It's why Bettman is talking about hybrid-bubbles, as when and if they can, the NHL will open up arenas as soon as possible.
Everyone wants to see hockey come back, that as much we know. How it comes back, well that's what we don't know.
In his interview, Bettman discussed topics that I previously bandied around on this site, including the divisional realignment (All Canada division), hybrid bubbles, and truncating the 2021 season in order to get back to normal, starting with the 2021-2022 season. With the new Seattle franchise debuting in the fall of 2021, the NHL really doesn't want another Stanley Cup Playoff Tournament taking place all summer. Originally, the NHL did want to play 82 games for the 2021 season, but it seems like the NHL is now willing to back off of that stance. After all, the more games played in front of no fans, the greater the losses will be.
If the NHL does start on its target date of 1/1, the corona virus pandemic will be two months shy of its first birthday. With a second and third wave of the corona virus predicted, the corona virus may see that anniversary. Whether we get a vaccine or not by that time, well that's still to be determined.
It is my opinion, that it has now got to the point, where these politicians, who have made this pandemic political, need to step back and let people take their own risks. All across the country, and here in New York City, we are seeing business after business shudder their doors. People are in financial ruin. For many cities, including NYC, many people rely on these sporting events to make a living, whether it's the guy at the parking garage, the beer vendor, the local bars & restaurants that pay high rents to be located near arenas/stadiums, the employees of these bars/restaurants, etc.
I believe that the NHL, and other sporting and entertainment companies, should be allowed to re-open. It's up to fans if they want to attend, while practicing proper guidelines, including wearing masks and social distancing. We just can't be shut down forever. The longer we stay shut down, the harder it's going to be for people to come back. After all, with no money coming in, who is going to be able to afford to go these games, games that were already overpriced to begin with?
Let's close tonight's manifesto with two positive topics.
---
In some bright news, regarding the Rangers and the 2021 season, it was announced on Monday that Alexis Lafreniere is currently in New York, as Lafreniere gets acclimated to his new home. I would like to know how that move happened. Did the Rangers or the NHL have to talk to politicians in order to get Lafreniere across the border? After all, as the NHL and Bettman said in their press release, there is currently a border restriction in place right now. (One of my good friends usually goes to Montreal 3-4 times a year, and he's been miserable about this news. For me personally, I can't get my hands on any Gretzky 99 whisky either! The horror!)
As it stands right now, the Rangers have Lafreniere doing light PR work, including interviews with the team's website. As talked about in the past, this all has to be overwhelming and a whirlwind for Lafreniere, as he gets his bearings and learns all about his new environment, especially during these times. I can't wait to see him take the ice!
And when it comes to what Lafreniere will be wearing this season, we got more news on that front on Tuesday, when the following was tweeted out by both the Rangers and Adidas, the official supplier of NHL jerseys:
If anything, with a chance to capitalize on Black Friday shopping and the Christmas rush, I'm surprised these jerseys aren't up for sale already. While it's been rumored for some time that the Liberty Head jerseys would return, the graphic above, due to the year number, would all but 100% confirm this news.
 If you haven't already, subscribe to this blog for the next update:
If you've made it this far, I want to say RIP ALEX TREBEK here. Trebek had a long association with the NHL. He will be missed, as both "Jeopardy" & Trebek will always be part of Americana, despite Trebek being a Canadian. Here's one of my favorite Trebek clips:
There's a long list of fantastic Alex Trebek moments, but this will always be my favorite. pic.twitter.com/MBzhuxAc7h

— Luis Paez-Pumar (@lppny) November 8, 2020
This hockey site features the longest blogs on the internet today.
What is BlueCollarBlueShirts.com?
RIP Alex Trebek.
As always here, thanks for reading and…
LET'S GO RANGERS!
Sean McCaffrey
BULLSMC@aol.com
@NYCTHEMIC on Tweeter and on Parler
Follow the BlueCollarBlueShirts.com Facebook Group by clicking this link: https://www.facebook.com/groups/1564026407193056/