Greeting and salutations everyone and welcome to another blog here on BlueCollarBlueShirts.com. I got an early alarm clock tomorrow, so I gotta breeze through this one a bit. Let's roll.
Oh, and please note – if you're a fan of Joe Micheletti, please realize that I'm half serious and half going for laughs.
On Sunday night, riding the high of a season-high two game win streak, the Rangers returned from their California road trip, to host the Buffalo Sabres. The Sabres previously beat the Rangers in the second game of the season, in Buffalo, behind Ranger killer Carter Hutton. Going into this Sunday night tilt, the Sabres also played the night before, when they beat the Ottawa Senators by a score of 9-2.
There were two schools of thought going into this game. Usually, when a team puts up a meaty number of goals, they sometimes "shoot their load" and come out flat the next night. That's somewhat happened here, as the only person shooting their load tonight was the pom-pom male cheerleader, in a one Joe Micheletti.
The reason for Micheletti's unbridled enthusiasm was because Micheletti's muse, in Henrik Lundqvist, was the reason why the Sabres only mustered up one lousy goal. Throughout the game, Micheletti had to fidget with his pants, like he was Bill Cosby with a never-ending supply of pills with a sleepy unsuspecting victim beside him. Micheletti somewhat reminded me of Jim Ross whenever Stone Cold was wrestling:
Seriously, if Joe Micheletti busted out "BY GAWD IT'S THE SWEDISH RATTLE SNAKE HENRIK LUNDQVIST!" I wouldn't have even thought twice about it.
Anyways, the other school of thought going into this game is that Carter Hutton has been so hot against the Rangers, that he could've been the stopper to the Rangers recent win streak. That wasn't meant to be tonight, as for the first time in five starts, the Rangers finally posted a win over their new found rival.
When it was all said and done, the Rangers would beat the Sabres by a final of 3-1. The winning streak was not snapped tonight, but several other streaks were broken. The Rangers, after giving up a goal in the final minute of their last three games, nipped that streak in the bud. The Rangers also finally scored an empty net goal in this game, thus ending their scoreless streak in that department as well. All in all, the Rangers did a lot of good tonight, even though it originally didn't look like it would play out that way after the first period.
In case you missed the two late west coast games, I stayed up and wrote a blog about each game. You can find those blogs, as well as my most recent blogs, here:
---
---
---
---
---
---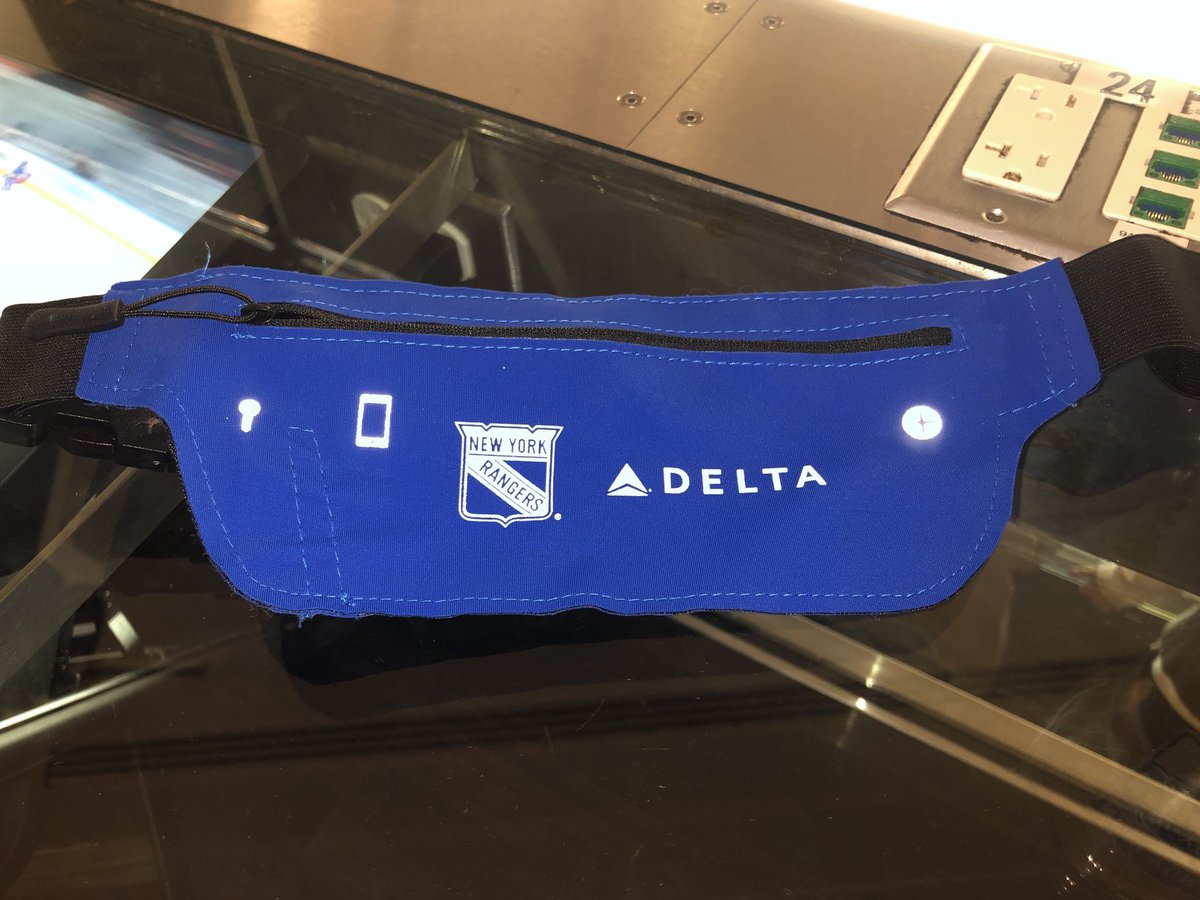 With the Rangers celebrating "International Night", by giving out fanny packs that were already tearing at the seams, there were other big news going on around the NHL. Very quickly, as again, I gotta be up early tomorrow, here were the bigger news items:
— The LA Kings finally fired their head coach, in John Stevens. I talked about this coming in my last few blogs. Willie Desjardins is the new interim head coach and whether or not he can lose that "interim" label will depend on what the team does. Of course, many, myself included, think that former Rangers head coach, in Alain Vigneault, would be great for the job. Time will tell if the man who came to kick ass and chew bubble gum will get a job interview.
— Nashville Predators goaltender, Pekka Rinne, has re-signed with the team for two more seasons. He will make a team-friendly $6M next season and then make a team-friendlier $4M in 2020-2021. Of note, Rinne and Lundqvist are the same age. Rinne, who JUST WON the Vezina last season, has as many Vezina's as Lundqvist and as many Stanley Cup Final appearances. The money hungry Henrik Lundqvist will make $8.5M for his two final seasons, while Rinne asked to take less money in order to help the team. Even better for the Predators, in recent seasons, their aging goalie has outplayed the Rangers aging goaltender. Funny how that works out.
— Did you see the latest NHL.com article on Antti Raanta? If you missed it, here it is: https://www.nhl.com/news/coyotes-raanta-growing-into-dependable-starter/c-301585608?tid=277548856
And Steve Valiquette said the Rangers need Henrik Lundqvist to win! (Let's not forget that the Rangers haven't won a Cup during the Lundqvist Era, but those are not facts worth talking about on the MSG Network.)
Yes, as we'll get into below, Lundqvist had a great game here tonight, but as usual, there are better and cheaper goaltending options up and down the league.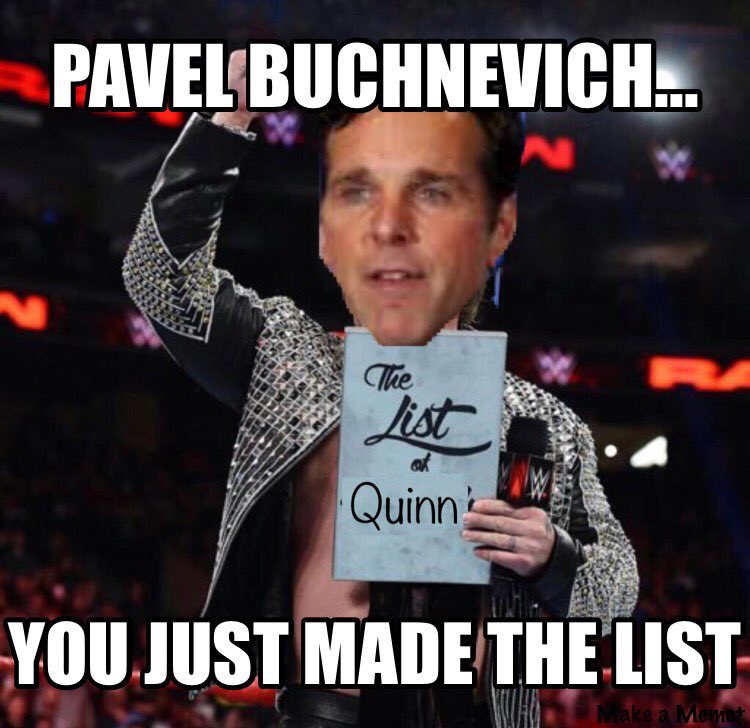 When the Rangers beat the Sharks in that thrilling game from last Tuesday night, head coach David Quinn said he wanted to reward every one who played in that game with ice time in Thursday's game with the Ducks. While I thought the Sharks win was a more exciting game, I thought the Rangers also played well in the Ducks game too.
For whatever the reason, and maybe Quinn knew that Ryan Spooner wasn't going to be able to play tonight, Quinn said he wanted to get Pavel Buchnevich into the line-up. What if Spooner wasn't hurt? Would Spooner have been scratched in this game? If you're going to reward players for playing well, who would've deserved to have been scratched to make room for the mopey commie millennial?
As I said, perhaps Spooner gave Quinn that out, and he was able to use the media to hype up Buchnevich. If you didn't see Quinn's press conference, when breaking the news about the return of #89, Quinn said he hopes Buchenvich was pissed off and angry, thus being hungry to play well. I can't say that I saw any fire from Bustnevich at all tonight. I really can't criticize Quinn either, as this method has worked with other players, most notably with Neal Pionk and Tony DeMAGAngelo.
As far as the line-ups in tonight's game, the defensive pairs remained the same. Bustnevich took Spooner's spot on the second line. Back in goal, as previously mentioned, was Henrik Lundqvist, who continues to deny Alexandar Georgiev ample playing time.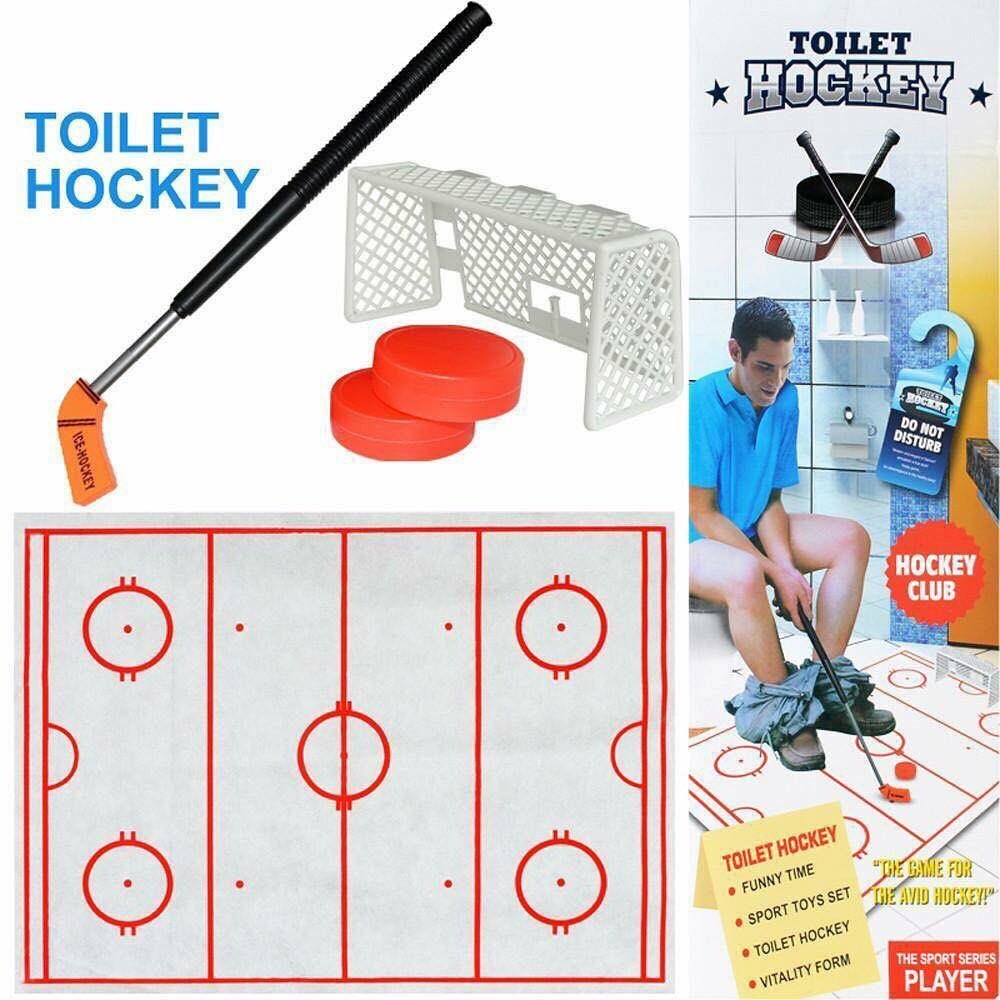 The Rangers, winners of this game 3-1 and winners of their last three games, are putting the "TANK" and "LOSE FOR HUGHES" fans in a tough spot. I know I've said this a million times before in past blogs, but the players on this current roster do not care about losing or tanking. They want to win. Furthermore, do you think David Quinn wants an embarrassing season in year one of his tenure?
Granted, a win over Buffalo, who played the night before, here in the first week of November isn't indicative of anything, but I can't see how one can say this team isn't getting better with each game. Sure, there's some brain farts and slow periods along the way, but for the most part, you can see the improvement from game-to-game.
I do have to mention some hilarity and some irony. Whenever the Islanders are playing well in November, like they are right now, people post on social media about how the Islanders are the "NOVEMBER CUP CHAMPS!" Rick Carpiniello, a writer for somewhere these days, (I haven't read his stuff since he left his old job) is notorious for tweeting out dismissive things when the Isles are playing well in November.
The same people who dismiss and jest about the Isles playing well in November are the same ones right now, calling for Henrik Lundqvist to win the Vezina, saying how he's the best goalie in the league and how he can carry the Rangers into the playoffs. Oh, and let's not forget, that just a week ago, these same people, usually of the chart variety whom represent the basement brethren, were demanding Quinn to be fired. Funny how that works out!
As usual, before jumping into the game review, here's the official box score from ESPN.com:
SCORING SUMMARY:
1st Period
No Goals Scored
2nd Period
0:41

Neal Pionk

(1)

Assists: Vladislav Namestnikov, Mika Zibanejad

0
1
1:00

Jimmy Vesey

(4)

Assists: Brett Howden, Jesper Fast

0
2
3rd Period
6:07

Conor Sheary

(5)

Unassisted

1
2
18:09

Jimmy Vesey

(5)

Assists: Brady Skjei
PENALTY SUMMARY:
1st Period
13:57

Brendan Smith:

2 minutes for Roughing

16:26

Vladislav Namestnikov:

2 minutes for Tripping
2nd Period
6:44

Cody McLeod:

2 minutes for Tripping

8:53

Brendan Smith:

2 minutes for Hooking
3rd Period
12:40

Zach Bogosian:

2 minutes for Slashing
GOALIES:
| | | | | | | | | | | |
| --- | --- | --- | --- | --- | --- | --- | --- | --- | --- | --- |
| SA | GA | SV | SV% | ESSV | PPSV | SHSV | SOSA | SOS | TOI | PIM |
| 40 | 1 | 39 | .975 | 25 | 0 | 14 | 0 | 0 | 60:00 | 0 |
| | | | | | | | | | | |
| --- | --- | --- | --- | --- | --- | --- | --- | --- | --- | --- |
| SA | GA | SV | SV% | ESSV | PPSV | SHSV | SOSA | SOS | TOI | PIM |
| 21 | 2 | 19 | .905 | 18 | 0 | 1 | 0 | 0 | 58:06 | 0 |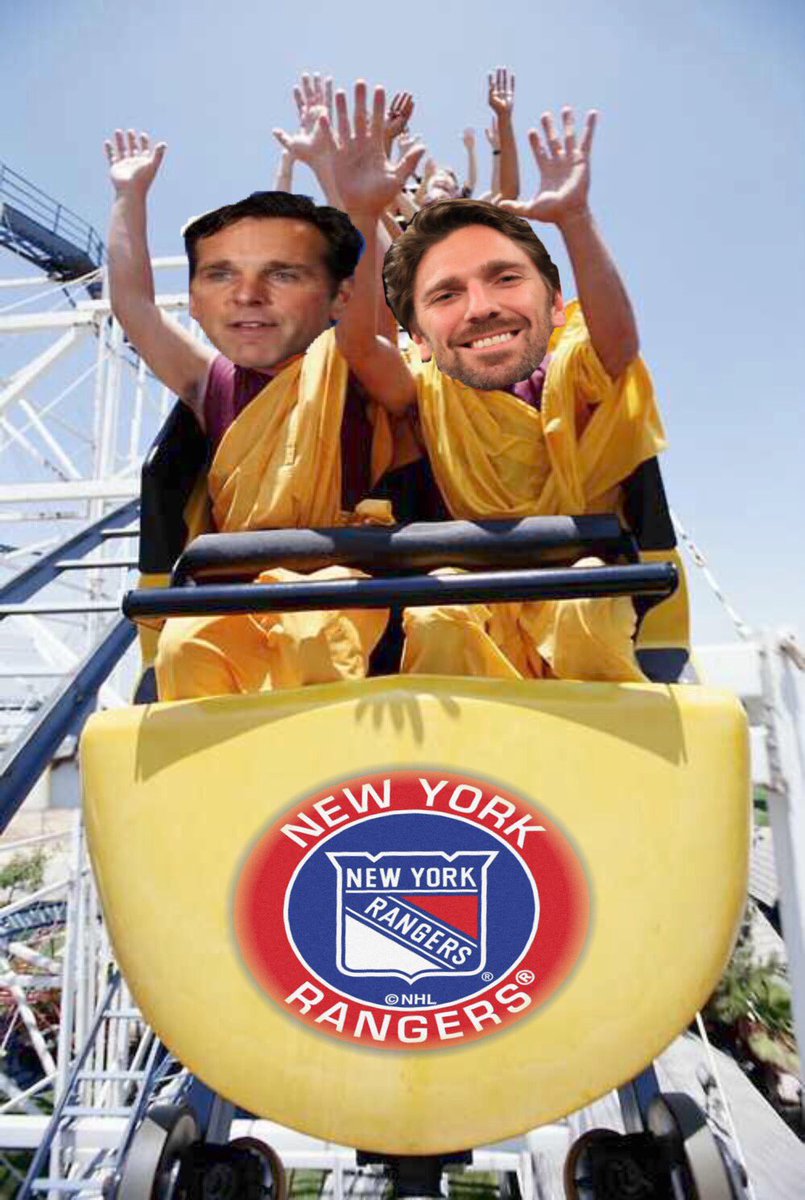 With the win in the books, there are plenty of ways to look at this game. Henrik Lundqvist had a game that many felt was his best of the season. (To me, the Nashville game was better because of the quality of the opponent and because that Rangers team was sloppier than the Rangers team tonight.) You can also look at David Quinn, because after the Rangers were out-shot 16-5 in the first period, the Rangers came out and scored two goals immediately into the second period. You can also look at Joe Micheletti, but unless you want to see what the Micheletti hammer looks like, I wouldn't recommend it!
Micheletti jokes aside, and there will be plenty of them in this blog because Micheletti was so fucking unbearable tonight, this game, at least in my eyes came down to two things – Lundqvist had a monster of a game and the team is buying into what Quinn is selling. Seriously, whatever Quinn said in that locker room after the first period, he should bottle it and use it for another game.
The Sabres have been playing decent hockey and I'm happy for their fans. As a market, whenever you look at the U.S. television ratings of the Stanley Cup playoffs, Buffalo is either in second or third place, with the market of one of the Stanley Cup finalists, being the overall number 1 and top rated market. In other words, and probably due to their proximity to Canada (Detroit's low ratings debunks that theory though) Buffalo is a hockey hotbed. Those fans in Buffalo love hockey.  They deserve a winner.
Originally, I was planning on going to this game. In fact, I had three different people ask me if I wanted to go. I was amped to see Dahlin for the first time, but because of my schedule and a long night watching the UFC the night previous, it was tough for me to make it. In hindsight, I wish I sucked it up, risked feeling like crap on Monday morning and went. After all, if I went, not only would've I seen the Rangers win, I would've been spared the "talents" of Joe Micheletti.
AND WOW, as I typed that paragraph at 11:15PM, I just got called to go into work immediately. I'm going to have to finish the rest of this on my phone during my breaks, so if there are any typos or grammar mistakes, blame my fat fingers and this iPhone.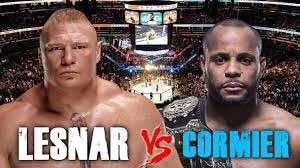 I'm telling you, and it might not seem like it from I've written in this blog – Henrik Lundqvist played a fantastic game. However, it's the non-stop virginal high-pitched shrieking of Joe Micheletti, that takes away from what Lundqvist is doing. Let's face it, Lundqvist could've given up ten goals, and Micheletti would flip through his excuse rolodex to come up with something to defend Lundqvist. Micheletti's constant corner-man treatment of Lundqvist takes away from the games when Lundqvist actually plays well, as Lundqvist did tonight.
I've said it before and I've said it again, while I'm not a fan of Lundqvist's contract and his diva behavior, Joe Micheletti makes me despise both of those things even more. I'm serious, would it shock any Ranger fan if you heard Micheletti say the following during a game:
— "BY GAWD SAM, DID YOU SEE HOW HENRIK LUNDQVIST SIPPED HIS WATER? I'VE NEVER SEEN A GOALIE SIP WATER LIKE THAT BEFORE!"
— JESUS H. CHRIST, PARDON ME SAM, BUT DID YOU SEE THE WAY HENRIK LUNDQVIST TAPPED BOTH OF HIS GOAL POSTS BEFORE PUCK DROP?
— O.M.G. SAM, HENRIK LUNDQVIST'S BOWS ON THE LACES OF HIS SKATES IS UNLIKE SOMETHING I'VE EVER SEEN BEFORE MY LIFE!
— SWEET MOSES SAM, HENRIK LUNDQVIST FROZE THAT PUCK LIKE NO OTHER GOALIE IN THE HISTORY OF THE NHL HAS EVER FROZE A PUCK BEFORE!
— PARDON ME SAM, IT'S GETTING HOT IN HERE, I'M TAKING OFF ALL MY CLOTHES!
I guess I'm not being fair here either – I should stress that Lundqvist played amazing tonight. As this season progresses, you'll have to start wondering if you will start replacing the sentence of "this was a vintage performance" with "Lundqvist continued his throwback season of dominance." I just hope that for Lundqvist, Ranger fans and even Joe Michletti himself, that one day Micheletti will be creaming his happy little pants about the Stanley Cup winning Rangers, with Henrik Lundqvist. At least then, I would understand Micheletti's boyish crush.
As mentioned in past blogs, I just feel the Rangers have a "right hand doesn't know what the left hand is doing" type of vibe to them. In one breath, you hear the word rebuild and other words like "teaching" and "development." In the next, you hear the words "winning" and egads, "playoffs."
You can't root for the team to lose and you can't expect these guys on this roster to mail it in either. I just wonder if the Rangers are able to put something together here, what will be the move, come the trade deadline?
Let's face it – despite the Rangers losing record, they've really been in every game they've played in, with the exception of one or two. I will always maintain that the rebuild is the best idea for the future, which is why I want to see Georgiev play more. I also question what happens with Shestyorkin next season as well.
However, for the now, say the Rangers have a playoff spot or are a stone's throw away from one, come February. How deflating will it be to some fans, Lundqvist and Quinn, if Jeff Gorton starts another mass exodus? For a building that hasn't been selling out and has had attendance issues this season, how will Gorton's boss James Dolan feel on the topic? After all, if it weren't for the Rangers, there would be no such thing as playoffs in his building over the course of the last ten years. (In other words, the Knicks FUCKING SUCK!)
Granted, I'm getting ahead of myself here. You can't overreact to one game. They've only played 14 games. That said, before you know it, it will be Thanksgiving and the Rangers will be at the quarter pole of the season. Just something to think about.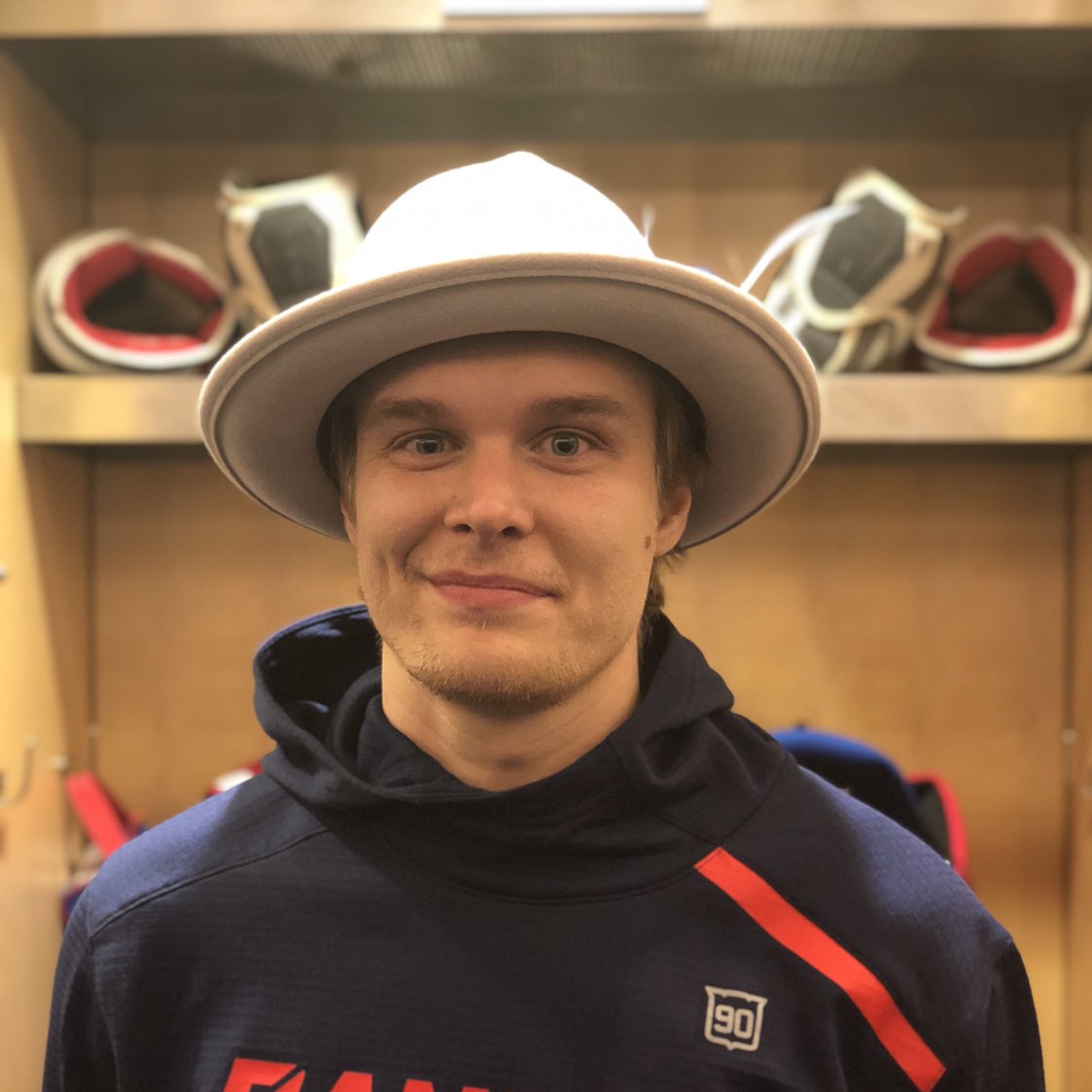 The first period of this game was similar to other Ranger games this season. They had a slow start. Lundqvist kept them alive. While Buffalo was out-shooting the Rangers, it's not like the Rangers were playing bad. They just go through these offensive slumps, but while they are failing to shoot the puck, they are staying back, limiting space, blocking pucks and really, most of these Sabre shots were coming from bad angles.
The announcers were beyond terrible tonight, and that includes Sam Rosen, who I do like. What these guys do a lot is that they throw out a statement or a question, but don't follow it up. For example, Sam & Joe started talking about the Rangers bringing up Lias Andersson. Okay, that's fine. But if the Rangers bring up Andersson, who is going to be sent down? Maybe it's me, but little shit like that irks me.
In the period, the Sabres would get two power-plays, but the Rangers PK was once again superb. In fact, the Sabres would go 0-4 on the PP for the night. Despite logging 12 PP shots, the Sabres weren't aggressive enough. It also seems like they are trying to be a poor man's Washington Capitals, as Jack Eichel stayed at the dot, but these Sabres aren't the Stanley Cup champs. The Rangers got away by killing four penalties in this game, but you can't give teams like the Caps, the Pens, the Leafs, the Bolts or any other top team these types of opportunities. On the bright side, the Rangers didn't take a "too many men on the ice" penalty.
I don't know if Lundqvist can keep up these vintage/throwback games all season. Maybe he does, and this is a career season for him, after the horrible season he had last year. Who knows?
What I have noticed from Lundqvist recently is that he seems to have made an effort to stop crying at his teammates and has stopped slamming his stick, ever since Valiquette brought those issues up on the air. (And Vally was defending Hank for doing so!) And yes, winning will change your mood.
One thing that Lundqvist did a lot last season, that got him in trouble, was losing his stick seemingly during every rush. In tonight's game, he lost his stick three times, but it didn't come back to bite him. Just something to keep an eye on.
In the first period, Lundqvist mishandled a puck but when you're hot, things tend to go your way. It did for Lundqvist as the puck stopped on the goal line. Later on, Lundqvist, who actively tries to stop pucks with his mask, took a shot off the mask. Lundqvist, at that point, who already lost his stick, then decided to throw his mask on the ice to get a stoppage. The refs acquiesced.
I couldn't believe it. I thought Lundqvist would get a penalty for this display of "Holtbyism". I mean, this was so blatant, that even Braden Holtby wouldn't try this move. We all remember Lundqvist flipping the net a few seasons back and that was a penalty. Here, he just threw his mask off and the refs just went with it. Keep in mind, when Lundqvist threw his mask, the Sabres had sustained pressure and Lundqvist was stickless. The guy just tossed his mask and the refs said, "works for me."
There's an old expression that goes like this – "if you're not cheating, you're not trying." If the refs aren't going to call Lundqvist for delay of game, perhaps he should do this move more often.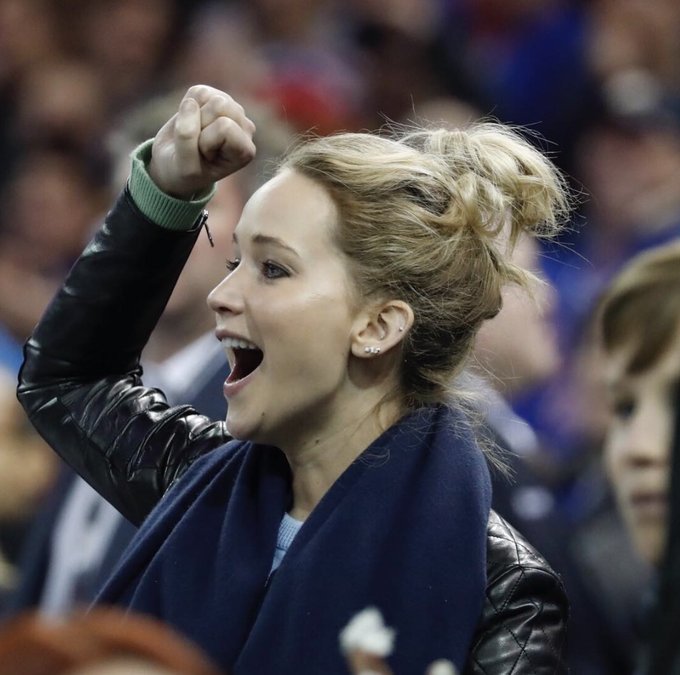 When I see the losing of the stick and the mask throwing, I was thinking that we're getting ready for the usual Lundqvist slide. It didn't happen. If anything, he settled down and played better as the game went on.
The Ranger skaters, for the most part, were fine defensively, especially Vinni Lettieri who broke up two Sabre plays in the Rangers defensive zone. I've said this line a lot and I'll say it again – every time Neal Pionk plays, Kevin Shattenkirk becomes more and more expendable.
Despite the shots on goal advantage, after one period, these two titans of the Winter Classic skated to a 0-0 tie.
Whatever Quinn said during the intermission should be sold to the masses. The Rangers came flying out. After Lundqvist made an initial save, the Rangers came back with two goals in 19 seconds. After logging only five shots in the first period, before the first minute of the second period expired, the score was already 2-0 Rangers. Color me impressed.
Neal Pionk, who has been racking up the apples lately, scored his first NHL goal with this smoke show. Here's the goal:
NEAL PIONK OPENS THE SCORING UP FOR #NYR WITH A BEAUT OF A WRISTER! pic.twitter.com/LyO082PyNH

— NHL Daily 365 (@NHLDaily365) November 5, 2018
41 seconds into the period, 1-0 good guys.
On the goal, it's great to see Pionk get one here. He's been breaking his hole and it's nice to see him rewarded.
19 seconds later, Jimmy Vesey, who has had some bad puck luck this season, made it 2-0 good guys:
Jimmy Vesey walks in and fires a hard wristshot past Carter Hutton. pic.twitter.com/KoLI6jsLTl

— Sportsnet (@Sportsnet) November 5, 2018
For Vesey, this had to boost his confidence, as he's been close so many times this season. Here, he just showed off his skill against Hutton.
MSG woke up with the score 2-0 and Mika Zibanejad almost made it 3-0 right after Vesey's goal:
Close but no cigar. 😬 pic.twitter.com/VxtWiw1uch

— NHL GIFs (@NHLGIFs) November 5, 2018
Really, you couldn't get any closer than Zibanejad got here. Namestnikov got abused by some people on social media for not finishing the play. I can't sit here and bury the guy, because I thought Zibanejad scored too. I still wouldn't give #90 the Broadway Hat though.
After some silliness from Cody McLeod, who makes you miss Tanner Glass with every game McLeod plays, the Sabres went on their third power-play. Kevin Hayes led a 3 vs 1 odd man PK rush, but instead of shooting, he decided to turn over the puck with one of his extra passes to nowhere. Classic and "VINTAGE" Hayes.
Later on, Brett Howden took a shot into the boards. The game was stopped and he had to be helped off the ice. As far as his status, no one knows, but it's assumed that he had to go through concussion protocol. He wouldn't return and all the Rangers would say was that he was held out for "precautionary measures."
As far as Howden goes, you hate to see this guy hurt, as he's been a on a roll. If he is to miss any time, I know some fans want Lias Andersson. I'm not sure what the Rangers take on Andersson is. Will they burn his rookie contract this season? To me, I could see the Rangers using Boo Nieves, who is already skating with the team and could be ready to return.
Lundqvist continued to make a few saves a long the way, which made Micheletti feverishly perspire. You could even hear Micheletti salivate on the air.
Later on, with two minutes remaining in the period, Lundqvist overplayed a puck and had his head collide with Rasmus Dahlin. Oh, and while on Dahlin, it's pronounced DAH-LIN, not DAH-LEEN, as Sam Rosen was pronouncing it all night.
Lundqvist would shake off this injury. To me, I thought he was selling like Ric Flair, looking for a penalty. He already got away with throwing his mask, so I guess I can't blame him for trying to get a goalie interference call. I'm just surprised that Micheletti didn't parachute down from the bridge to massage Lundqvist's neck with his tongue and third leg.
At the end of two periods, 2-0, good guys. If Micheletti ran to the men's room to rub one out after the period, I wouldn't bat an eye. He was reading his Ode to his Swedish King as the buzzer went off.
And really, I have no problem with homosexuals or anything like that. Far from it. I just find Micheletti to be creepy because Micheletti is almost twice Hank's age. Find someone your own age, you perv. If Henrik Lundqvist was to ever go missing, I would check the skin lamps at Micheletti's house.
The third period had the potential to feature a similar script from past games, but Lundqvist and the Rangers, unlike a bad horror franchise, wouldn't allow a fourth sequel.
Of course, another Ranger killer, this time in Conor Sheary, got a fluky goal at the 6:07 mark. 2-1 bad guys:
If you come at The King…..you best capitalize on second chances.

Conor Sheary gets the #Sabres on the board.pic.twitter.com/ojcithp3RU

— Sporting News Canada (@sportingnewsca) November 5, 2018
Joe and Sam said the Sabres were coming in hot and were bringing the pressure. Before this goal, the Rangers had a very good forecheck going, the Sabres weren't getting many GOOD LOOKS and this goal was kinda fluky. I think Micheletti's mind was elsewhere:
Lundqvist had to buckle down in the third, and the shots ledger would read 37-18, in favor of Buffalo.
Zibanejad and Smith would both get chances to give the Rangers their two goal lead back, but both missed on doing that. The Rangers would also get a late power-play opportunity in the period, but it went nowhere. For some reason, Bustnevich was out there, looking like a deer in headlights. PUT LETTIERI ON THE POWER PLAY!
With under two minutes remaining, Hutton was pulled. After a defensive zone faceoff, Vesey took the puck from behind his own blue line and scored a rare Rangers empty netter. 3-1. What a sigh of relief, and the Rangers really needed that.
Hutton would be pulled again and Micheletti was openly asking the Rangers to let Lundqvist shoot the puck. I don't know how a national company like NBC employs this guy. I will say, I can at least understand why MSG employs him. Micheletti treats Lundqvist like the little league coach who has a son who can do no wrong. I would bet you anything that Micheletti has a Lundqvist hair doll somewhere in his pants pocket.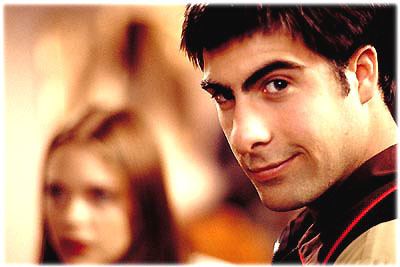 The scoreboard would eventually reach triple 0. To Micheletti's dismay, Lundqvist didn't get his first career goal. However, the Rangers won the game 3-1, extended the win streak to three and wouldn't you know it, find themselves two points away from a playoff spot. It's early for sure, but I think the Rangers are over-achieving. And really, with all the gloom and doom many predicted, myself included, this has been fun to watch.
There's a lot of season left, but as I've said in the past, I'm starting to buy into Quinn and enjoy rooting for him. I really thought Lundqvist would be in for a nightmare of a season, but instead he looks to be channeling his 2011-2012 season. The kids are getting better with each game. Can it last all season? I really don't know, but who is to say it won't? I will remain true on my point on Georgiev though, and I hope he gets more games.
Up next, the Rangers draw one of their oldest rivals, in the Montreal Canadiens. Both these Original 6 teams are in similar boats. Both had a bad season last year. Both tried to improve in the draft. Both overpay their goaltender. Both have lost a beloved defenseman. Both teams were also predicted to be in the cellar, but both teams are playing better than anyone would've thought. In fact, Montreal comes to the Garden on Tuesday night sporting a 7-4-2 record, which is good for third place in the Atlantic division.
As far as who is in the barrel on Tuesday, I believe Quinn wants to win and I won't fault him for that. I would expect Lundqvist to play, as the Rangers then have two days off before the road back-to-back with Detroit and Columbus. Obviously, I would give Georgiev the easier game with Detroit. Plus, I don't think Lundqvist or anyone with the Rangers would ever say it, but I believe he enjoys beating John Tortorella when he can. I'm sure the feeling is mutual, as if you recall, Dolan wanted to keep Torts after 2013, but Lundqvist wasn't having that.
As I said in my NHL preview and Rangers preview blog this is a house money and stress free season. I see some fans are upset about the Rangers playing themselves away from a good draft pick. It is what it is and you can't be upset about the team winning. Enjoy the ride. Plus, it's only 14 games in and you never know how a season will play out.
As always, thanks for reading and see ya Tuesday night.
"LET'S GO RANGERS!"
Sean McCaffrey
BULLSMC@aol.com
@NYCTHEMIC on twitter