Greetings and salutations everyone and welcome to another blog here on BlueCollarBlueShirts.com. Tonight's blog will be different than the norm, as there isn't a game to recap. I figured with the time off between Ranger games, I would chime in on some news that's making rounds around the league.
Of course, before starting, what kind of self-promoter would I be, if I didn't share with you my most recent blogs. In case you missed them, you can find them below: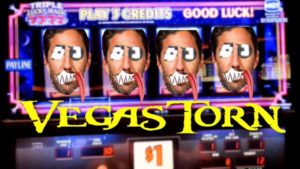 ---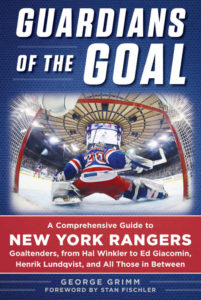 ---
---
---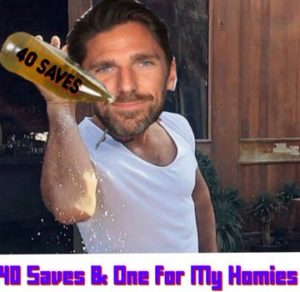 ---
---
---
Let me start off by saying the following, just in case you haven't put two and two together yet. I am not, or never was, a professional hockey player. What I'm about to write here are my opinions only. However, I'm using my 20+ years of experience in the work-force, which has seen me work under plenty of different bosses, as a point of reference. After all, when you boil it all down, for hockey players, hockey is a job. I have a job. You have a job. (Or had, if you're retired.) We all know what it's like to go to work. In addition, we all know about bad bosses.
During the last two weeks, we've seen a plethora of players speak out and condemn ex-coaches and current coaches, for what essentially breaks down as, "being mean." It's gotten so bad, that Tina Fey is already working on a "Mean Men" script.
There's also the case of Akim Aliu, who is trying to become the NHL's version of Colin Kaepernick. And just like Colin Kaepernick, Aliu is an athlete that's no longer good enough for the professional level. In fact, Aliu isn't even good enough to hack it at the minor league/AHL level.
Let's start off with Akim Aliu, as chronologically, he was the first person to ruin a coach's life this season.
In case you haven't read the story already, here's Frank Seravalli's story, from http://www.tsn.ca:
Note: the following story originally appeared on TSN on November 26th, 2019:
Former NHL player Akim Aliu said on Monday that current Calgary Flames coach Bill Peters repeatedly hurled racial epithets in his presence in a minor league locker room a decade ago.

Speaking publicly for the first time since he made the allegation on Twitter, the Nigerian-born Aliu said Peters made the remarks in the AHL's Rockford Ice Hogs dressing room before a morning skate during the 2009-10 season while the 20-year-old Aliu controlled the team's music.

"He walked in before a morning pre-game skate and said 'Hey Akim, I'm sick of you playing that n—– s—,' " Aliu told TSN, with Peters, who was then the Ice Hogs head coach, referring to Aliu's selection of hip-hop music. "He said 'I'm sick of hearing this n—–s f—— other n—–s in the ass stuff.'

"He then walked out like nothing ever happened. You could hear a pin drop in the room, everything went dead silent. I just sat down in my stall, didn't say a word."

Two of Aliu's Rockford teammates who were in the room at the time of the alleged incident, Simon Pepin and Peter MacArthur, independently corroborated Aliu's account to TSN on Tuesday.

"I think everyone should be held accountable for their actions or words spoken," Pepin said.

Aliu said Rockford team captain Jake Dowell later confronted Peters about the incident in the coach's office. Dowell declined to comment, but said he would cooperate in any investigation conducted by the NHL or the Flames.

When Peters then called Aliu into his office to talk about it, Aliu said Peters did not apologize. Instead, Peters again expressed his displeasure in Aliu's choice of music for the dressing room, with Aliu saying Peters said: "You know, I'm just sick of this n—– s—. It's every day. From now on, we need to play different music."

The Calgary Flames said Monday night that the team was aware of Aliu's tweet. When presented by TSN with the full scope of Aliu's allegations, GM Brad Treliving declined further comment, saying the organization was conducting "a full investigation" on the matter.

Peters was not made available to the media after Monday night's game against the Pittsburgh Penguins. He also wasn't on the ice for the team's practice in Buffalo on Tuesday.

"Bill has not been relieved of his duties. We are continuing this ongoing investigation right now," Treliving told reporters in Buffalo. "The serious nature of this is not lost on us, we take it with extreme seriousness."

The NHL also acknowledged that the league is aware of the matter.

"The behavior that has been alleged is repugnant and unacceptable," the NHL said in a statement. "We will have no further comment until we have had an opportunity to look into the matter more thoroughly."

Aliu, now 30, was born in Nigeria, raised in Ukraine and moved to Canada at the age of seven. The Blackhawks' second-round pick (56th overall) from 2007 now lives in the Greater Toronto Area and is currently a free agent after spending part of last season with the ECHL's Orlando Solar Bears.

When asked why he waited nearly 10 years to step forward, Aliu pointed to former San Francisco 49ers quarterback Colin Kaepernick as a reason to stay quiet.

"This isn't me being bitter. I sat on this a really, really long time. It broke my heart, I think it made my career go downhill before it started," Aliu said. "This isn't to the degree of Kaepernick by any means, but if you play the race card, it's most likely the end of your career."

Aliu said he did not confront Peters at the time of the incident, nor in the private meeting that followed in Peters' office.

"What am I going to say? I was 20 years old and a first-year pro. I was too scared to speak up," Aliu said. "I beat myself up every day over it."

Aliu said he believes that incident with Peters "ruined my career before it started." Aliu already began his career with the public reputation of being a difficult player, stemming from his refusal to participate in a hazing ritual with the OHL's Windsor Spitfires that would have forced him and other rookies to stand naked in a bus washroom.

"Look at the numbers. I was on pace for 20 goals in my first pro season and I wasn't getting any power-play or penalty-kill time. Zero special teams," Aliu said. "I feel like this ruined my career before it started. I don't think that can be disputed. Then you get sent down to the ECHL, then traded to another organization and it's an uphill climb from there."

Aliu said if Peters would have apologized in that meeting, he would have forgiven him.

"There isn't much that you can do or say to me that I can't accept an apology for," Aliu said. "He wasn't man enough to apologize to me and move on."

So instead, Aliu admitted that he "turned sour against" Peters in the days and weeks that followed, ultimately leading to his demotion to the ECHL.

Aliu said two or three weeks after the incident, Peters snapped at him during a drill in practice and Aliu responded by saying: "Don't f—— talk to me" to Peters. Within two hours of practice ending, Aliu says he was demoted to the ECHL.

Aliu said he never alerted the Blackhawks' brass about the incident. The team released a statement on Tuesday morning.

"The alleged actions by a former coach toward Aliu while with the Rockford IceHogs are something we take seriously," the Blackhawks said in a statement. "The purported incident had not been reported or brought to our attention prior to yesterday and had no effect on any player personnel decision regarding Mr. Aliu."

Aliu was traded to Atlanta that off-season in a deal that involved Dustin Byfuglein. He later made it to the NHL, appearing in seven games with the Flames over the 2011-12 and 2012-13 seasons under then-GM Jay Feaster. His former teammates, Pepin and MacArthur, said they wondered if Aliu would've had a longer NHL career if it wasn't derailed at the start.

All this time later, Aliu says he decided to speak out to hold Peters accountable.

"It's tough to sit here while he just keeps climbing the ranks. After that incident, I got zero opportunity," Aliu said. "I've made peace with it. I hope he's honest and admits what happened."

The Aliu story triggered tweets from former Carolina Hurricanes defenceman Michael Jordan, alleging abusive behaviour by Peters when he was coach of the Hurricanes.

"Never wish anything bad to the person but you get what you deserve Bill," Jordan tweeted Tuesday afternoon. "After years making it to the NHL (I) had experience with the worst coach ever by far. Kicking me and punching other player to the head during the game… then pretending like nothing happened…couldnt believe my eyes what can happen in the best league.. happy that i dont have to go thrue that stuff on daily basis anymore."

Jordan told TSN in a phone interview, "He kicked me pretty hard in the back during a game. Even the trainers and the other guys saw it.

"I was at that point in my career, like I just got there, so I couldn't say anything. I didn't want them to think I was crying. Me and my agent, we kept it secret. Now other guys are speaking out, so I felt like I could."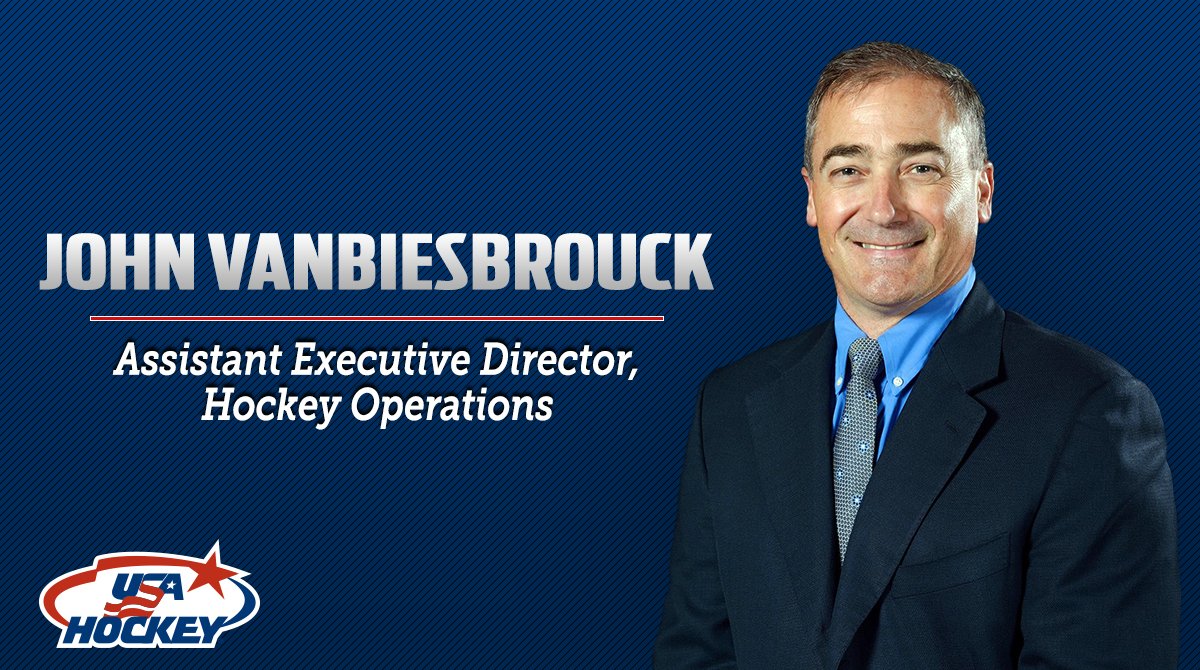 When I heard Aliu's cry for attention, fame and money, his story sounded a little similar to the story of John Vanbiesbrouck and Trevor Daley. In case you don't know that story, let me share you that story, which appeared on http://ww.cbc.ca originally, back in March of 2003:
John Vanbiesbrouck has stepped down as head coach and general manager of the Ontario Hockey League's Sault Ste. Marie Greyhounds after using a racial slur to describe team captain Trevor Daley.

"I used the 'N' word instead of calling him Trevor," said Vanbiesbrouck, a former NHL goaltender who is also part-owner of the Greyhounds. "I used it just not thinking."

Daley, who is black, quit the team Saturday after being told Vanbiesbrouck used an offensive word to describe him while talking to other Greyhound players.

The 19-year-old defenceman returned home to Toronto Saturday after learning of the incident. However, Daley plans to rejoin the team, his agent Bobby Orr announced Monday.

Vanbiesbrouck admitted to the incident Sunday evening and resigned from the club a day later.

"It's a mistake and consequences have to be paid by me," said Vanbiesbrouck. "I've embarrassed everybody and my family by this one comment.

"It's not what they represent and it's not what the Sault Greyhounds organization represents."

Vanbiesbrouck uttered the slur Friday at the billet residence of Sault forwards Mike Amodeo and Jeff Doyle, following a 6-1 Greyhound loss to the Guelph Storm.

The coach and GM, who was upset by his team's effort, criticized his captain in front of Amodeo and Doyle. He admitted to using the slur "several times."

Orr said when Daley told him about the incident, he instructed the star blue-liner to "go home."

"I think like most people, when you hear racial slurs like that, it made me sick," said Orr. "I know Trevor Daley and Trevor's one of our kids and he's a wonderful young man and there's no place for racial slurs like that anywhere, any time."

Daley, who has spent all four junior seasons with the Greyhounds, is slated to meet OHL commissioner Dave Branch on Monday.

Daley, a fifth-round selection by the Dallas Stars in the 2002 NHL Entry Draft, was a late cut from the Canadian national junior team in December.

Vanbiesbrouck, who also played junior hockey in Sault Ste. Marie before 19 NHL seasons, said his use of the slur could have something to do from his upbringing.

"I told Trev this is an old wound with me," said Vanbiesbrouck. "I grew up with it. I'm as sorry as anybody that it's stuck with me. I don't think I've used the word or even thought about it…"
If you read the two stories above, you can see how one player, in Trevor Daley, was 100% completely disrespected. In the other story, Akim Aliu is blasting music with the lyrics "nigga, nigga, nigga", yet he's offended when his coach tells him to turn that type of music off. I don't think you can truly compare Daley and Aliu's situations here, as one player was truly on the receiving end of some despicable slurs, slurs which were directly aimed at him personally. In the other case, Aliu's case, the washed up player is trying to become the NHL's version of Colin Kaepernick.
Oh, and if you think if I'm off here, let's look at the facts:
— John Vanbiesbrouck used the n-word (the -er version) at Daley and when talking about Daley. This incident happened in 2003. IMMEDIATELY, Daley spoke up, Beezer was fired and Daley went on to have a successful career.
— In 2019, Akim Aliu is crying about head coach Bill Peters asking Aliu to turn off bad music that kept saying the n-word (the -a) version. Aliu said the incident happened in 2010, seven years after Daley's incident with Vanbiesbrouck took place.
— In his crybaby statement, Aliu brought up how he thought he would be an outcast if he spoke up, completely ignoring the Daley case, and with Daley's situation being 100000 times worse than Aliu's allegations. Instead of bringing up Daley, Aliu immediately brought up the name of Colin Kaepernick, in an effort for martyrdom.
And how about this little fact, if poor little "woe is me" Akim Aliu is really trying to be genuine and "make a difference", then why in the hell did he hire the law firm that represented Colin Kaepernick?
Take a look at this story yourself, from https://sports.yahoo.com/akim-aliu-hires-same-law-firm-as-former-nfl-star-colin-kaepernick-023046936.html:
After exposing former Calgary Flames head coach Bill Peters for his previous use of a racial slur, Akim Aliu has hired Geragos & Geragos, the same law firm that represents former NFL quarterback Colin Kaepernick.

Aliu is scheduled to meet with the NHL in the near future, to discuss the cultural problems in hockey. The important conversation will reportedly go beyond the personal incident between the player and former coach, but into the roots of the sport itself.

This all began with the 30-year-old posting a series of tweets, roughly detailing his experience with Peters during their time together during the 2009-10 season for the AHL's Rockford IceHogs.

Peters resigned from his position within the Flames organization earlier this week, but Aliu found it "misleading, insincere and concerning".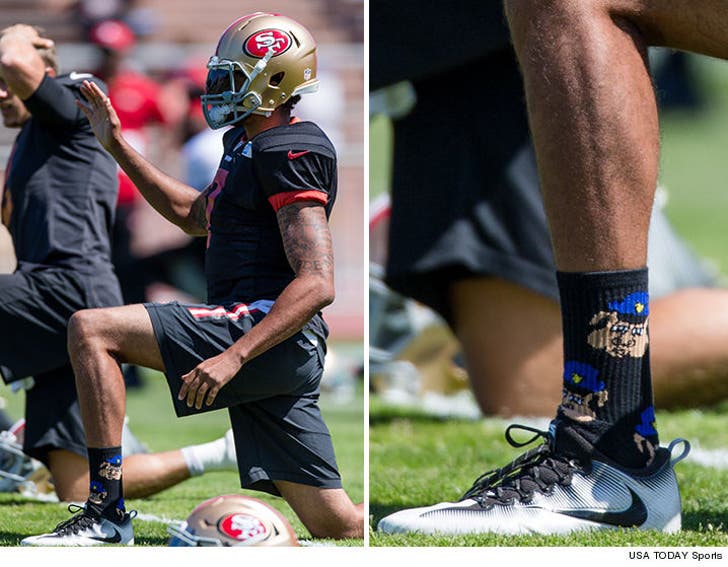 Just look at the facts. The NHL is not going after Aliu. They are not suing Aliu. And really, before two weeks ago, they wanted nothing to do with Aliu either. In other words, WHY DOES ALIU NEED A LAW FIRM? The answer is simple. It's because Aliu didn't have the talent to make it in the NHL and is now using his skin color as the reason for his failure. After all, Aliu didn't only play for Bill Peters. He played for a slew of different coaches. None of them saw Aliu as an NHLer. However, because Peters told Aliu to turn off music with the "nigga" word in it, Peters is the big bad nazi now.
Of course, like many self-entitled millennials, Aliu couldn't be happy with getting a man fired and with the apology he received. After all, if the story ends there, Aliu's name is no longer in the news. And if Aliu's name is no longer in the news, there is no book deal, there are no interviews, there are no endorsements and most importantly for Aliu, there is no NHL kowtowing to him, in the NHL's never-ending quest to be "WOKE".
And hey – do you remember when Snoop Dogg used the n-word during his NHL All-Star Game performance? Aliu wasn't offended by that? After all, that was a slur that aired on national television! Double-standards much?
Aliu is now going to have meetings with the NHL, as the unofficial voice of the "black" NHL players. If the NHL wanted to go down this route, and I'm not saying that they shouldn't, then why not use a player that has had success? Why not use an NHL player that's current? Why not use a player, that you know – ACTUALLY HAD A CARER OF MORE THAN 7 GAMES?
PK Subban, who is beloved by everyone, except for a few people in Montreal, would be perfect for this role. Everyone knows of Subban's charity work. Everyone knows Subban is a hard-working guy. Everyone knows that Subban brings positivity to the game – just ask all the kids whose lives he's enriched. And hell, if you don't want to use Subban, how about using a guy that actually was the victim of racism, in you know, TREVOR DALEY?
Let's be clear. In my defense of Peters here, I am under the assumption, after reading all the stories about this, is that Peters asked Aliu to turn off music with the n-word in it. As you can tell from all the stories linked above, Peters never used the n-word as a slur, like Vanbiesbrouck did.
This is the problem with the world today, in these times of #CancelCulture. While our judicial system operates under "innocent until proven guilty", in reality, all it takes is one allegation and you're effed for life. After all, let's say Aliu made this story up. Let's say he is completely lying here. The fact remains, whenever you google Bill Peters name, this story and allegation comes up. It will always pop up. And do you know why people will always believe anything to be true? Because they saw it on TV or read it on the internet.
When it comes to Aliu, what's his end game? A job in the NHL? A financial hand-out? Some fame? Will there be some lawsuit? To me, Aliu's case and cause here is as idiotic and moronic as George Zimmerman suing the family of Trayvon Martin. And Google that story, I'm not making that up. IN 2019, ZIMMERMAN, A GUY WHO SHOT & KILLED MARTIN, AND YOU KNOW WAS ACQUITTED, IS SUING THE FAMILY OF HIS VICTIM. You can't make this up, but you can make up a story about being offended over someone telling you to turn off music with the "n-word" in it.
It's 2019 baby – deep and thoughtful rap music lyrics, such as "Father Fink you hoe, you Father Finkin skank bitch-ass n-word , n-word, n-word, n-word, suck my dill pickle you stupid female dog before I smack you and shoot you with my illegally obtained firearm." (I cleaned these lyrics up for you) are okay. Asking someone to turn this music off is not.
What a world.
As a result of Aliu's accusations, Bill Peters was forced to resign/was fired by the Flames. In turn, ex-players of Peters came out to speak out against Peters. However, their comments on Peters wasn't about anything Peters said in regards to race. It seems that he was too loud, too mean and too angry.
Once Peters got the can, the Maple Leafs, due to their failure on the ice & Babcock's rocky relationship with the chart nerd millennial boy known as Kyle Dubas, fired their head coach, in Mike Babcock. Immediately after this firing, players came out to cry about Babock. Here's Johan Franzen crying, with an assist from Chris Chelios, when talking about Babock:
The following comes from the Detroit Free Press at https://www.freep.com/story/sports/nhl/red-wings/2019/12/02/detroit-red-wings-johan-franzen-mike-babcock-worst-person/2590915001/
Former Detroit Red Wings forward Johan Franzen has told Swedish media Mike Babcock, is "the worst person I have ever met."

In an interview with Expressen, Franzen described Babcock as a great coach, "but he's a terrible person, the worst I ever met. He's a bully who was attacking people. It could be a cleaner at the arena in Detroit or anybody. He would lay into people without any reason."

Asked if a player ever came to him and accused Babcock of abusive behavior, former Wings general manager Ken Holland told the Free Press, "no. The answer is no."

Franzen also confirmed a story Chris Chelios revealed during Monday's episode of the podcast, "Spittin' Chiclets." The incident happened during Game 5 of the Wings' 2012 playoff series against Nashville.

"Some of the things he (Babcock) said to him (Franzen) on the bench, I don't know what he said to him behind closed doors one-on-one, but he blatantly verbally assaulted him during the game on the bench," Chelios said. "It got to the point where poor Johan, no one really knowing he was suffering with the concussion thing and the depression thing, he just broke down and had nervous breakdown, not only on the bench but after the game in one of the rooms in Nashville.

"It was probably one of the worst things I've ever seen."

The incident still haunts Franzen, who was forced to retire in 2015 after repeated head injuries caused him to suffer from post-concussion syndrome. He and his family returned to their native Sweden this past summer.

"I get the shivers when I think about it," Franzen told Expressen. "That incident occurred against Nashville in the playoffs. It was coarse, nasty and shocking. But that was just one out of a hundred things he did. The tip of the iceberg.

"He would lay into a couple of the other players. The nice team players, the guys who don't say very much. When they left the team he went on to focus on me. It was verbal attacks, he said horrible things."

Babcock coached the Wings from 2005-2015. He left the Wings to coach the Maple Leafs, and was fired after
After Babcock's firing, Sean Avery, the guy who rides his bike around Manhattan dropping f-bombs at anyone who dares to stand in a bicycle lane, told stooge reporter Larry Brooks, about an incident he had with Marc Crawford in LA. As a result, Marc Crawford is now on leave from the Blackhawks, as the Blackhawks are now investigating Crawford. You can read that story here: https://nhl.nbcsports.com/2019/12/02/marc-crawford-on-leave-from-blackhawks-following-sean-averys-allegations/
Once this news was released, Sean Avery quickly released a video and a statement, speaking up on behalf of Crawford. However, the damage has been done. Crawford is away from the team, currently awaiting the results of this J. Edgar Hooverseque investigation. And really, if you're looking for any sort of American history term to describe all of these witch-hunts, we're pretty much seeing "McCartythism" run rampant, as anyone with an accusation will lead to an investigation and shame.
If you go to NHL.com, visit any site that covers hockey news, go on Twitter or basically do a google search on this stuff, you will now see countless players cry about coaches being tough and being mean. David Quinn once said this, "in today's NHL, coaches have to coddle their players a bit." This is a direct result of the millennial, "everyone-gets-a-trophy" generation.
If you're a regular reader of these blogs, you know that I talk about history a lot. I also talk about books and interviews that I've seen.
From every piece of material that I've ever read or seen, Scotty Bowman was universally hated by his players, until the end of Spring, where his players usually were hoisting the Cup over their heads. The players would then go back to hating Bowman, once camp opened up for the next season.
If you go back before Bowman, someone else with Detroit ties & was hated by his players was Jack Adams, you know, the same Jack Adams whom the NHL honors to this very day, with their Coach of the Year trophy named after Adams. Adams also won multiple cups.
If look at things through the eyes of a Rangers fan, "Iron Mike" Keenan had a reputation that preceded him. He was also the first Rangers coach, since the days of Frank Boucher, to man the bench behind a Rangers Stanley Cup victory.
A little after Keenan's run in NY, John Tortorella won a Cup in Tampa Bay. In a recent episode of the the Dan Girardi "Block Party" podcast, Girardi interviewed Tampa Bay Lightning legend Vinny Lecavalier, who had the captaincy stripped from him by Tortorella. In that interview, Lecavalier talked about how much he hated Torts while playing for him, only to realize how great Torts was after their time together was up. Agreeing with Lecavalier here? Why no other than Dan Girardi, who played for Torts in NY.
While I'm only listing some examples here, what does Adams, Bowman, Keenan and Torts have in common? All of these successful coaches were hated by their star players, yet all of these coaches won the Stanley Cup. They also are Hall of Famers, or soon-to-be Hall of Famers.
Once time had passed and these players reflected back on their time with these ornery son-of-a-gun coaches, these players had a new found respect and appreciation for these coaches and their style. As some players have said, it was like serving under a tough as nails drill sergeant. However, like a drill sergeant, these coaches got the best out of their players and in turn, these players all became successful soldiers.
Back in the day, before the era of cellular phones and before you could watch any sporting event in the world from the comfort of your own home, children used to attend classes taught by nuns. While nuns still teach at Catholic schools today, unlike their sisters of the past, the nuns of today are no longer ruler-wielding tyrants.
In another generation, these nuns, who taught at Catholic schools, were known for rapping. No, I'm not talking about rapping the n-word out, which is the music that Aliu likes; I'm talking about rapping the knuckles and hands of their students, with a nice 12″ ruler. And for the really bad kids, they got the yard stick!
What bothers me about #CancelCulture, a culture created by weak and limp-wristed millennials, is that they want to judge everyone though the eyes of 2019. If you said the word "fag", back in 1988, these people want you jailed. If you made a joke about your wife being in the kitchen, during the World Series of 1952, these people want you in Rikers. And if you don't approve of transgender surgery, no matter what era, these people want you to get electric-shock therapy.
When does it end? After all, these people are now tearing down historical figures such as Christopher Columbus, Thomas Jefferson and Andrew Jackson. Somehow, like the pass Lundqvist has with the Rangers, George Washington gets a pass from all of this, despite having slaves and using the "n-word" (the -er one) himself.
During these past few weeks, we are seeing players getting coaches fired and investigated, because of actions 10, 20 and 30 years ago. When does it end? Will every self-perceived transgression, no matter what year it occurred in, be put under the microscope?
What's worse – not all of these coaches are wrong. It is their style. If you don't like it, move on.
When I see everyone going back in time to whine about hard-ass coaches, how long before the Catholic Church suffers another mega-lawsuit – this time with kids from a different generation, looking for vengeance against these ruler monster nuns?
I think I've said my piece here. Let's get into the stuff of today!
---
During this season, I've made my critiques about Valiquette and the MSG Networks coverage of Ranger games well known. I've also talked about wanting Ron Duguay back. While Duguay won't be back with the M$G Networks any time soon, Ron Duguay is now back covering the Rangers. The following was announced yesterday:
We got a terrific debut episode of Up In The Blue Seats dropping bright and early tomorrow @nypostsports with @RonDuguay10, @NYP_Brooksie & special in studio guest Mike Keenan (@CoachIronMike).

Subscribe here to listen or wherever you get podcasts:https://t.co/GdGzvVhvHw

— Jake Brown (@JakeBrownRadio) December 4, 2019
Once this news was released, Ron Duguay said the following on Twitter, via his @RonDuguay10 account:
"I can't wait to get started!! I look forward to talking hockey again! Especially Ranger hockey & having the passionate Ranger fans listening in !! LGR !!! I'll have some fun guest & will share some clean personal stories."
While this is a podcast, hopefully this leads to this podcast airing LIVE, a half hour before Ranger games. I much rather listen to Duguay talk the Rangers, than listen to the talking head we have on the MSG Network broadcast today. Good luck to Jake Brown and Ron Duguay on their new venture.
---
Elliotte Friedman, of Sportsnet, recently released his new "31" column on the website. In the article, he wrote the following: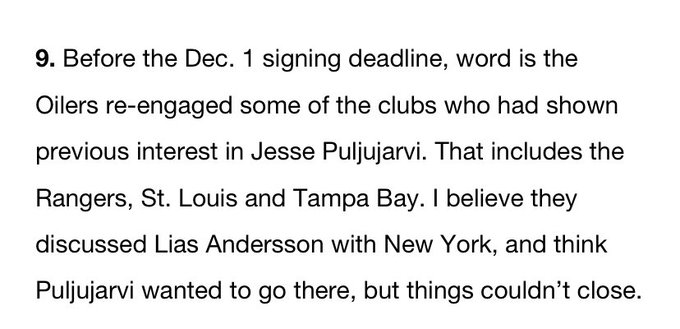 While we heard some rumors about the Rangers being interested in Puljujarvi, Freidman confirmed the story. Friedman even discussed who the Rangers would send back the other way. To me, if this trade did go through, I think the "Lias Jessiman" stuff would've officially held weight. However, Andersson is still with the organization and still has a chance to redeem himself.
Moving forward though, especially with a trade deadline looming, it should be interesting to see if the Rangers try cutting bait on Andersson again. We'll see.
---
Did you see the latest article on Georgiev from the NY Post yet? If you missed it, here it is: https://nypost.com/2019/12/03/alexandar-georgiev-milestone-could-cause-big-rangers-problem/
Basically, the article talks about what I've been talking about during these last few blogs, in regards to Georgiev about to be waiver-exempt. Of course, the NY Post article doesn't go as in-depth as I did, nor does it cover the story through the eyes of Georgiev. The article also doesn't mention the Swedish elephant in the room. (If you want more on this, just check out the blogs I linked at the top of this blog.)
Of course, the $792K Georgiev is the problem in the Rangers rebuild. Yeah right. It's funny that the New York Post excluded this from their article:
Isn't it amazing Suzyn, that since signing that disgusting contract, Henrik Lundqvist has seen his back-ups out-play him in every season? Of course, this is never mentioned. What's mentioned is Staal's bad contract instead.
Oh, and in an update on the Vally story, which I talked about in my last blog, he's really doubling-down and trying to over-compensate. On Tuesday, he spent his day tweeting about his love for Henrik Lundqvist, using his bullshit charts to honor King Nothing. I won't waste your time by sharing Vally's tweets with you, but all of these charts included the following term, about 100 times:
Expected (As in how Vally expects it go. Vally expects the defense to do everything for Lundqvist and for Lundqvist to only make saves on shots that happen from the opponent's defensive zone.
If Vally could pull his head out of Lundqvist's ass for a minute and take a breather, maybe Vally can join the rest of us in reality, where Lundqvist is overpaid, over-rated, out-played by his back-ups and most importantly – serves no purpose for this team on a rebuild. It's too bad we can't EXPECT the Rangers to make the right roster move here! It also amazes me that Valiquette expects shooters to never score either.
And lastly on this, what you can EXPECT on Thursday from Vally is this:
Not to mention Georgiev's shut-out
Come up with a million excuses for Lundqvist giving up four goals
Ignoring the goals that Lundqvist has scored on himself.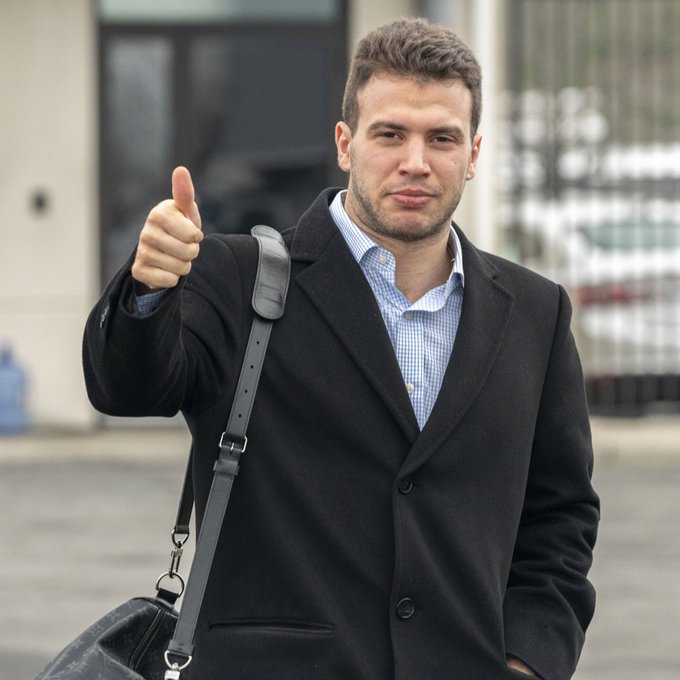 And lastly, as I hit the go home button here, did you see that moronic blog, from a site I can't even remember (my buddy Al Demauro shared it on Facebook) calling for the trade of Tony DeAngelo? The article was so effing bad, that I can't even remember the author. I know some people were talking about it, so I thought I would throw in my two cents.
The author, who hates Trump, which means he hates DeAngelo since TDA likes Trump, said that TDA will get a lot of money, come the off-season. Well gee, I wonder why? Is it because he's young, good and putting up points that we haven't seen out of a defenseman since the days of Brian Leetch?
Of course, this author also said, in a past blog, that "Henrik Lundqvist is worth every penny."
And really, if you're Hank humping momo, another solution would be to move Brady Skjei and free up his money for DeAngelo. But hey, what do I know? I've only been telling you for 5+ years that this team would never win a Cup with Lundqvist!
I'll save you my rant. You can probably read it in your head already. NEXT!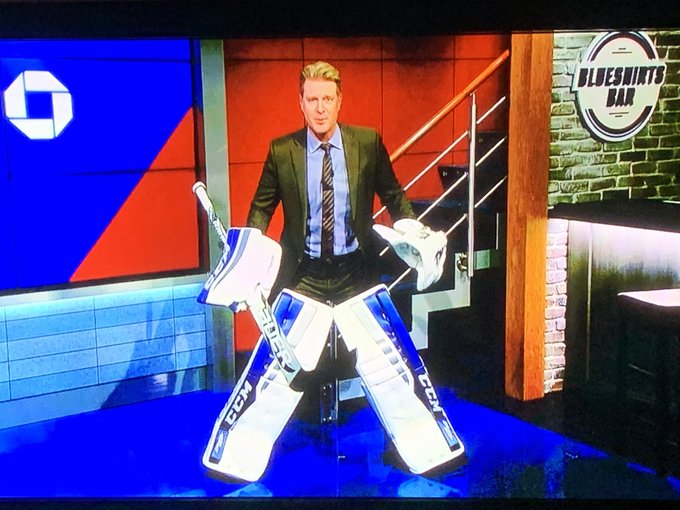 Rangers vs Columbus this Thursday night. Beware of the cannon. Then again, with Georgiev in net, we might not have to worry about that.
As far as the lines go for tomorrow (or tonight, by the time you read this), based off practice, it seems to be:
Zibanejad/Lemieux/Kakko
Panarin/Strome/Kreider
Chytil/Buchnevich/McKegg (Now healthy)
Howden/Smith & either Haley or Nieves. Haley has played the last two games.
Of note, Jesper Fast had a maintenance day today. It is suggested that he will plug into the third line for McKegg. If that happens, McKegg could either play on the fourth line, in lieu of Haley & Nieves or just be a healthy scratch.
Defensively, Quinn had these pairs in practice:
DeAngelo & the returning Marc Staal. It was reported that Libor Hajek was rotating in and out with Staal. That means if anyone is going do sit in the press box when Staal returns, it's Hajek. To me, that's a shame. It should be Skjei.
Trouba/Skjei
Fox/Lindgren
As I close here, I leave you with this:
If all of these coaches can be fired for anything these days that can be considered abusive, will Quinn find himself on the plank next? What happens if Pavel Buchnevich cries about Quinn sarcastically calling him "Captain Happy"?
THE HORROR
See you after CBJ/NYR.
As always, thanks for reading and…
LET'S GO RANGERS
Sean McCaffrey
BULLSMC@aol.com
@NYCTHEMIC on twitter