Greetings and salutations everyone and welcome to another blog here on BlueCollarBlueShirts.com. WHAT A GLORIOUS DAY IN THE KINGDOM OF GEORGIEV! And hey, what a great Rangers victory too; as the road-team Rangers defeated the Columbus Blue Jackets on Thursday night, by a razor thin margin of 3-2.
On Thursday night, in his first game since logging a shut-out against the Devils, Alexandar Georgiev returned in net for the New York Rangers. Against a much tougher opponent in the Columbus Blue Jackets, Georgiev put on the greatest goaltender performance of this young 27 game season. In this game, Georgiev just made highlight reel save after highlight reel save, with the majority of them coming while short-handed.
While I'm aware of Georgiev's shut-out on Saturday (OBVIOUSLY) and those two games Lundqvist had with Carolina, this game with Columbus easily saw Georgiev surpass all other Ranger goaltender efforts this season. And he did it for $8M less than Lundqvist too!
Georgiev finished the game with 45 saves overall, and had a save percentage of 1.000 when short-handed. None of these saves were easy, as Georgiev showed off his quick lateral movement and nose for the puck. Throughout the game, Georgiev stood on his head for the Rangers.
Henrik Lundqvist once said, "Give me two goals and I got this." If any game was the epitome and embodiment of that quote, it was Alexandar Georgiev tonight. While the Rangers scored three, Georgiev did more than his part to hold the score and the victory.
At this time, before I continue engorging on Georgie, here are my last few blogs in case you missed them. I'd also like to thank everyone who emailed me about my #CancelCulture blog, which is the first blog linked below:
---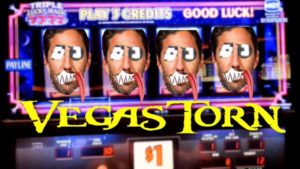 ---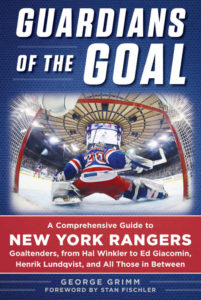 ---
---
---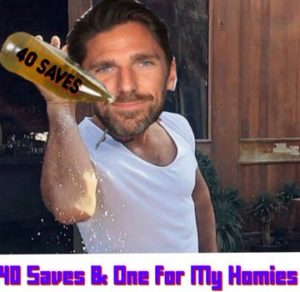 ---
---
I'll save you my Lundqvist vs Georgiev spiel and rants. After all, if you're a regular reader here, you know them already. If you're new here, just refer to my past blogs. My most latest rant occurred in the Rangers vs Devils blog.
That said, when you watch a game like this, it just baffles me why the Rangers would rather overpay for their goaltender. After all, what would you prefer, a 2004 Pinto for $8.5M or a brand new Ferrari for $8M less?
Oh, and I think it's time that NY Post scribe, in Brett Crygalis, writes a new story. After all, how about this disgusting headline:
I think it's time for Cryaglis to use this headline:
"Lundqvist's Horrible Contract is a Big Rangers Problem!"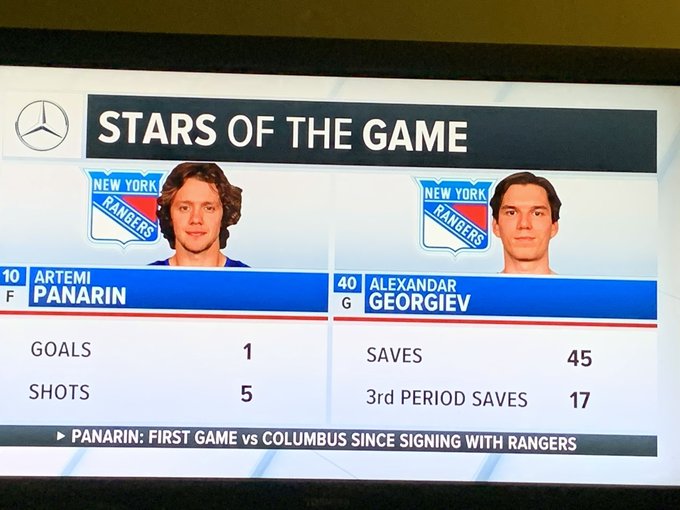 If you watched this game tonight (and if you didn't, seek out the replay) Georgiev was in another zone tonight. In his last two games, he's given up two goals overall, and none of them were bad.
In tonight's game, the first game after shutting out the Devils on Saturday, the first goal Georgiev allowed came after a puck deflected off Trouba. Innocent mistake by Trouba, nothing to blast him for here. On the second goal allowed, Seth Jones, one of the NHL's elite, simply beat Buchnevich, interfered with Georgiev and slipped a puck by. I'll get more into this goal below.
Again, I don't want to go into all my "Greatest Hits" tonight, especially since I have work super-early and these blogs always go long, but as I've mentioned in the past – no one on this Rangers roster has more pressure on them to deliver than Georgiev right now. One last time, refer to my Rangers/Devils blog, which is linked above, for more on that statement.
When you see a game like this and you see what Igor is doing in Hartford, it makes you wonder – what other team in the league would put a foot on these guys throats besides the Rangers? Even Florida is benching the two-time Vezina winner, and $10M a year man, in Sergei Bobrovsky, for their new hot hand.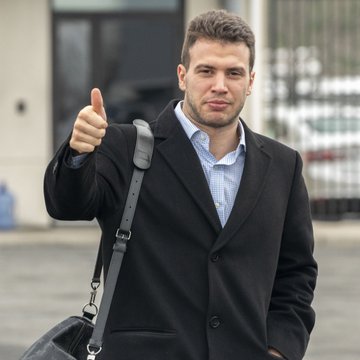 I recapped all the latest Ranger news in my last blog. As far as updates, here's what NYR announced before the game: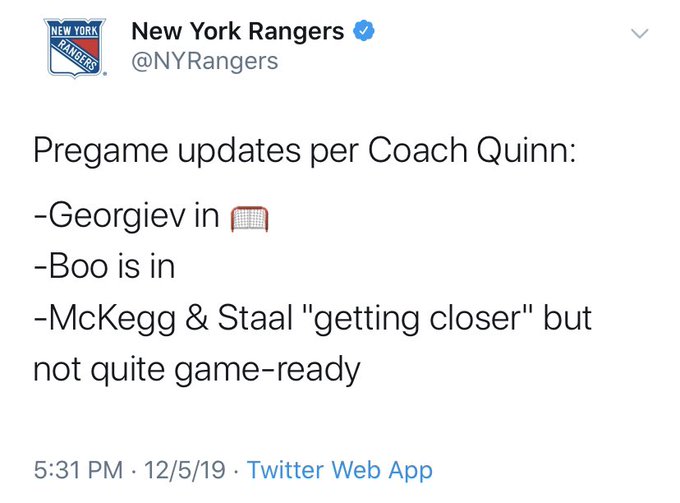 Real quick here, (one last time, I got work super early tomorrow, but there is no way I can skip doing this blog tonight) let me share with you the lines that Quinn used tonight:
FIRST LINE: Lemieux/Zibanejad/Kakko (I loved this new line and I'm glad to see Lemieux awarded. He has to be an early candidate for the Steven McDonald award, although how could one complain if Panarin got it?)
SECOND LINE: Panarin/Strome/Kreider
THIRD LINE: Fast/Chytil/Buchnevich
FOURTH LINE: Nieves/Howden/Smith (Of note, in this game, Hajek got injured. Smith played a little defense tonight too.)
Defensively, we had this:
FIRST PAIR: Skjei/Trouba (the less of Skjei I see, the better. Trouba had a great game tonight.)
SECOND PAIR: Hajek/DeAngelo (As mentioned, Hajek got hurt tonight, so TDA split time with Skjei and Lindgren.)
THIRD PAIR: Lindgren/Fox (If all things work out, these two should be with the Rangers for years.)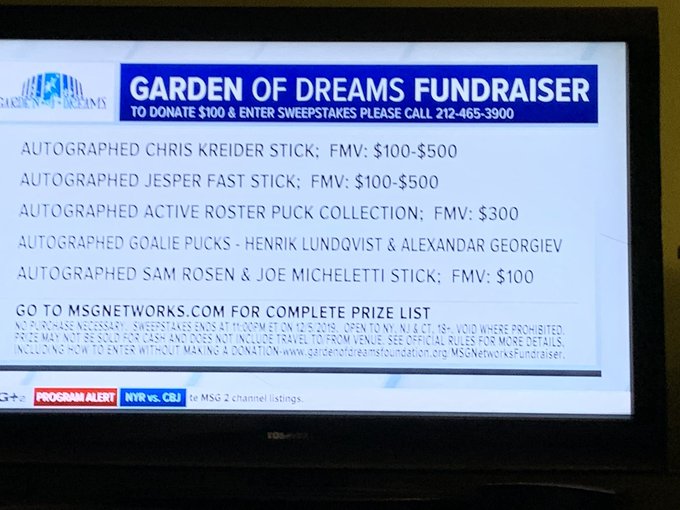 Before getting into the game, I should talk about how this game was the "Garden of Dreams" fundraiser game. I've relayed my stories about this fundraiser in the past. It's for a good cause and the Garden of Dreams does a lot of good work in New York.  The Garden of Dreams has enriched the lives of 1000's of young kids.
I can also tell you that the $100 raffle is also legit. I can tell you this because one year, I won an autographed Mats Zuccarello signed stick. Refer to my past blogs for more on this night. (I'm still hoping to win a night in the booth with Sam & Joe. Better yet, give me 5 minutes with JD and Jeff Gorton, so I can talk about Frank Boucher for five straight minutes!)
Oh, and if you're one of these people who call in to donate & talk to the MSG Networks crew, rather than donate online, I wouldn't give my credit card to Steve Valiquette. He might try to buy Lundqvist's game-used underwear with your money. Even worse, he might try to buy a virtual reality chart maker:
Oh, and if they really wanted to give out a good raffle prize during this fundraiser, they should've offered an opportunity to be the first person to drink a beer at the Blueshirt Bud Light bar!
Moving on to the GAMBLING segment of the blog. Here's what I said before the game:
Season over/under record: 13-13

A rare -6 line tonight for #nyr v #cbj

Georgiev in goal – play the trends & take the UNDER.

I think best bet is Rangers to win & for Panarin to have a big game.

A nice payout worth a chase is #NYR -1.5 for +225. pic.twitter.com/BCLDVbgvFk

— BlueCollarBlueShirts (@NYCTheMiC) December 5, 2019
Like the Rangers themselves, I keep teetering at the .500 mark, going one game over every other game. However, I'll take that tonight, as with five total goals scored, my over-under record improves to 14-13.
And hey, I pretty much nailed this game too. Georgiev started and the game went under, which is what happens the majority of the time. Panarin had a big game, scoring the eventual game winning goal. I also thought the Rangers would win.
If there is anything I erred on, it was chasing the Rangers to win by two goals. However, I said that was a chase!
NEXT!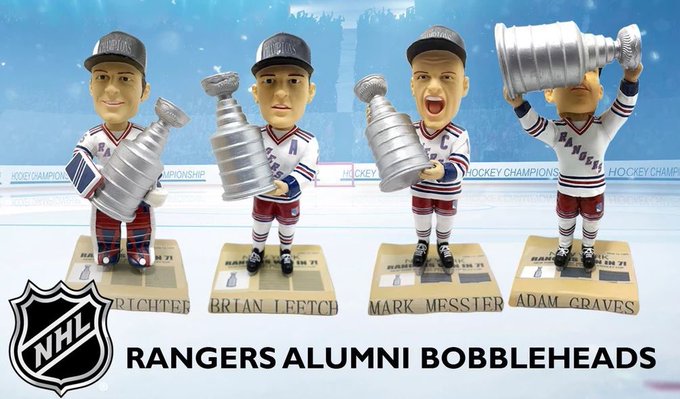 A lot of you, based on my Twitter notifications, like me, noticed the following things on the M$G Network tonight:
— Joe Micheletti went above and beyond to talk highly about Alexandar Georgiev tonight. His Lundswiss goggles were tossed to the floor for one night.
— Steve Valiquette, who couldn't really talk about Lundswiss tonight, despite tweeting about him all day, was forced to give high marks to Georgiev. I only saw the first segment of the post-game show tonight, but from what I saw, for the first time after another great Georgiev performance, Vally wasn't campaigning for Georgiev to be sent to Hartford and/or traded.
— Rosen & Micheletti were obsessed with Cam Atkinsson tonight. They were also obsessed with player hometowns, as player hometowns were referred to as much as player ages, during past broadcasts.
— I thought Micheletti was really good tonight, despite the non-stop player hometown talk. He was extremely fair to Georgiev, called out plays, showed us replays of non-calls and was on top of everything tonight. Shit, even Sam Rosen realized that pucks off the post weren't saves tonight too! I always break Micheletti's balls on this site, so I really want to praise him when he's good. He was good tonight.
— Micheletti has allowed himself to call games fairly. Valiquette is still struggling to do so and he kind of gets red in the face and watery-eyed when he has to talk about Georgiev. If you don't believe me, go watch the replay of the broadcast.
— Speaking of the broadcast, from the third period on, the MSG Networks had major production issues. It didn't effect the game, but they couldn't go to the studio or show replays for a bit. This was the worst produced game of the season, which probably has to do with the broadcast being aired on M$G 3. For some reason, the lowlife and loser Knicks were on the regular MSG channel and the Islanders were on MSG 2.
At this time, let's go to the official box score, courtesy of ESPN.com:
SCORING SUMMARY: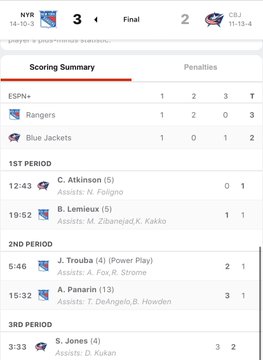 PENALTIES: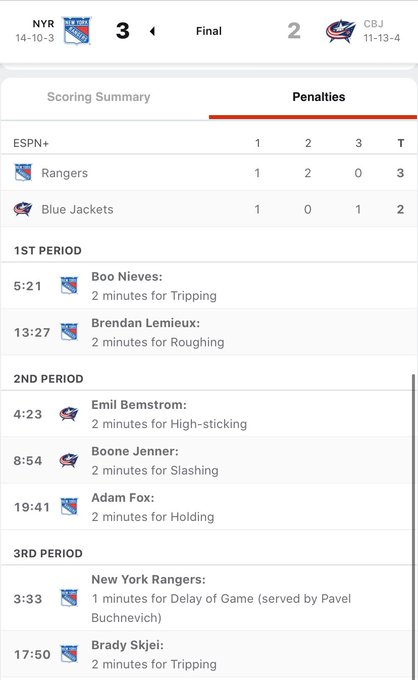 GOALTENDERS:
| | | | | | | | | | | |
| --- | --- | --- | --- | --- | --- | --- | --- | --- | --- | --- |
| SA | GA | SV | SV% | ESSV | PPSV | SHSV | SOSA | SOS | TOI | PIM |
| 19 | 3 | 16 | .842 | 13 | 0 | 3 | 0 | 0 | 58:37 | |
| | | | | | | | | | | |
| --- | --- | --- | --- | --- | --- | --- | --- | --- | --- | --- |
| SA | GA | SV | SV% | ESSV | PPSV | SHSV | SOSA | SOS | TOI | PIM |
| 47 | 2 | 45 | .957 | 29 | 0 | 16 | 0 | 0 | 59:34 | 0 |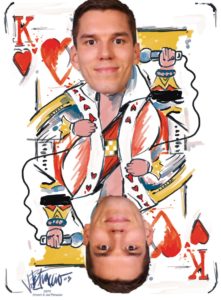 Of course, the big story going into tonight was the return of Artemi Panarin in Columbus. M$G treated this like it was the Father Finkin' return of Eddie Giacomin. If you don't know, Panarin only spent two years in Columbus and the M$G guys were trying to compare Panarin to Nash's tenure in Columbus. So yeah, the two things aren't the same. Then again, I guess it's nice to see the M$G Networks try to sell a storyline though. I'll praise them for that. It beats another 30 minute Lundqvist hand-job pregame show.
Of note, Columbus gave both Panarin and John Davidson (who was in the house) return videos. While Panarin was booed every time he touched the puck tonight, the CBJ fans did rally around the video for Panarin. There was also a universal applause for JD too. JD was actually crying during this. I would be crying tears of joy too, if I got the Father Fink out of Ohio and was back with the New York Father Finkin' Rangers!
The early on-set of this game foreshadowed what we'd see for the majority of the game. While the Rangers largely dominated the second period, the odd-numbers periods were an unadulterated shit show, with Alexandar Georgiev standing out among everyone.
Early into the game, after Georgiev's first save of 45 saves, the Rangers fourth line had a terrible time of trying to clear the puck. Filip Chytil was unable to get off the ice here and looked exhausted. Eventually the Rangers got the clear and Trouba picked up where he left off last game, by shooting wide. Thankfully, Trouba would correct this as the game went on.
As mentioned (and really, for the last time here) I have to be up really early tomorrow. I say this because there were literally about 15 highlight reel saves made by Georgiev tonight and I can't go out searching for all the clips right now. Time is of the essence!
I will say this though – I 100% believe that if Henrik Lundqvist started this game, the Rangers would've been blown out tonight and Lundqvist would've thrown a hissy fit after giving up his 5th goal in the first period.
If you didn't see the game, I would tell you to watch the replay. If you want to watch a bunch of Georgiev highlight reel saves, check out the video below:
Alex Georgiev.

That's the tweet. pic.twitter.com/ZGxLvvAeDR

— MSG Networks (@MSGNetworks) December 6, 2019
At the 5:21 mark of the game, Boo Nieves took a stupid penalty for tripping. The Rangers would kill their first of five CBJ power-plays. If you recall, the Rangers went 8-8 for on the PK during Georgiev's last start. In Lundqvist's last start, he gave up two quick power-play goals. $8.5M folks!
Georgiev pulled out his bag of tricks during this Rangers PK, making two fantastic saves, with the second save being due to his amazing and breakneck side-to-side/lateral speed.  This is a save that Lundqvist can't make anymore.
CBJ spent 70 seconds in the Rangers defensive zone before the Rangers could get their first clear. When this PK ended, Georgiev made six saves and Brendan Lemieux blocked a hell of a shot, to keep the game scoreless.
Of note here, Boo Nieves, returning to the line-up, was stapled to the bench after this penalty. Nieves would later return to game, but logged a game low (if you don't count Hajek, who was injured in the first period) of 5:19 of ice time. It's time to kick Nieves back to Hartford. I mean really, who's going to claim him? It's time to bring up my boy and yours, in a one VINNI LETTIERI!
After killing the Nieves penalty, Strome and Panarin had a two on one break. Savard broke up a shot from Panarin here.
One annoying thing in this game, is the fact that the Columbus scoreboard keeps track of fancy chart nerd stats. That meant Sam Rosen was rattling them off, as he had any clue what any of that crap meant. And that's what it is – CRAP. After all, Columbus was winning every "EXPECTED" stat. They were on the right end of every geek stat available. What happened? The Rangers won 3-2. All these advanced stats and expected stats are trash. The only thing that matters from this game is this: RANGERS 3 – COLUMBUS 2. (I know my old-time Ranger fans who read this blog are applauding right now. Don't worry, I have no problem speaking out against these mooks!)
And as I'm working on this blog, someone just sent me this clip of Georgiev's saves on that first Rangers PK. Check it out:
I mean this is quite a save by Georgiev. pic.twitter.com/gO2ZAD9ilF

— Jeff Svoboda (@JacketsInsider) December 6, 2019
King.
Cam Atkinson would score the first goal of the game at the 12:43 mark. During a Rangers attack, Chytil broke his stick. Then Skjei would break his stick right after. After these two stick-breaks, Atkinson got the puck, easily beat the stickless Skjei, shot the puck, found a little of Trouba and the puck went past Georgiev. 1-0 BAD GUYS.
I have to mention this, later on in the game, Adam Fox would break his stick too. Do the Rangers pack termites with their sticks?
A minute after this goal, during a scrum in front of Georgiev, Brendan Lemieux went at it with Bjorkstrand, or as I like to call him, DORKSTRAND. (I'm 37 and single folks! <BEER BURP> What a catch! Hi Dad! (That's his joke.))
For some reason, DESPITE BOTH GUYS GOING AT IT, only Brendan Lemieux was penalized here, as he got called for a two minute roughing. Complete and utter horseshit. A ref would be castrated if he called his during the third period of a playoff game. That's why this call should've never been called here.
The Rangers would go on to kill this penalty too. With four minutes remaining in the period, the shots on goal were 15-3, in favor of Columbus. Of course, all the nerd charts, heat maps, hieroglyphics and all that other CRAP, all predicted Columbus to win this game easily. My response? Father Fink your made-up ANALytic data! We got King George!
For some reason, despite the Rangers playing like warm dog shit on a hot summer day; Sam Rosen, Joe Micheletti and Dave Maloney had a nice fireside chat with one another, as they talked about their love for Cam Atkinson. They might as well have had a slumber party here and drank hot cocoa when talking about Cam. It was like listening to a Hallmark movie.
At this point in the game, and really, here with seconds remaining in the first period, the Rangers looked like doo-doo. However, despite eveything going against the Rangers, the score would be tied after one period, as Brendan Lemieux scored with 8 seconds remaining in the first period:
Lemieux evens it up right on time 😎 pic.twitter.com/3hs7sg1nhD

— Rangers on MSG (@RangersMSGN) December 6, 2019
1-1 game here. On the goal, Kakko chips it to Zibanejad and Zibanejad finds Lemieux wide open in front of Korpisalo. Has any player, other than maybe Georgiev & DeAngelo, out-peformed their contract in the way Lemieux has done this season? This was Lemieux's fifth goal of the season. If I recall correctly here, all five of these goals were game-changing, momentum swinging goals. There are no A-Rod goals here.
At the end of one period, GOOD GUYS 1, BAD GUYS 1. And really, if Lundqvist was in net, I'm talking about another Rangers loss right now.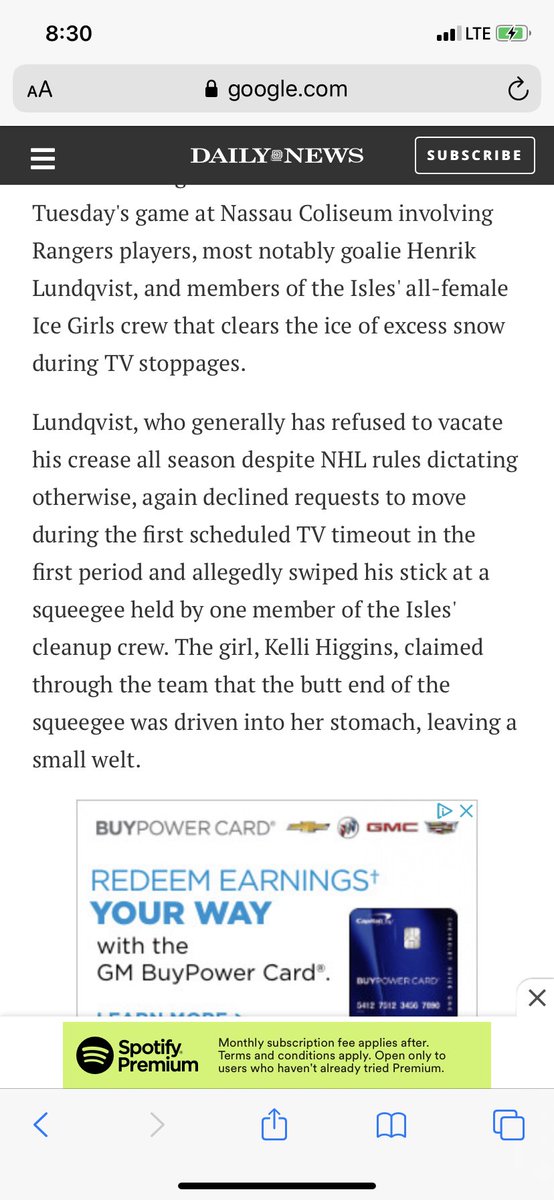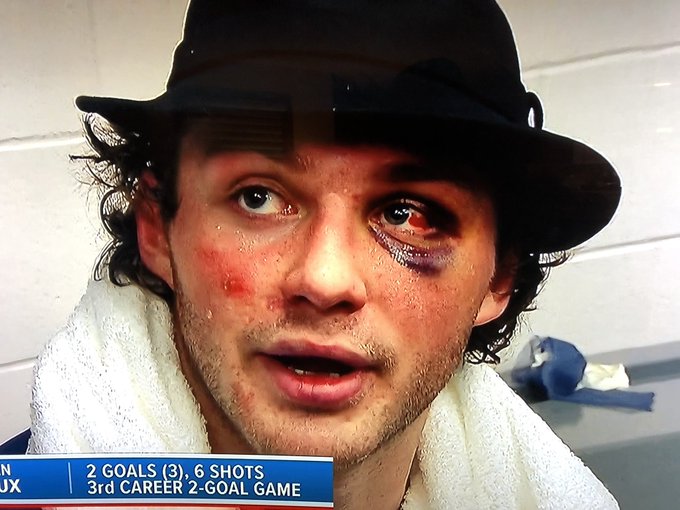 Of note here, Georgiev had 17 saves in the first period. Korpisalo finished with 16 for the game.
While trying to push the Garden of Dreams fundraiser, Joe Micheletti opened up the second period by saying, "I don't like to beg." Allegedly, that's not the word about Micheletti and his frequent stays at Swedish bathhouses. (And yes, this is me using Micheletti for comic relief. He doesn't really hang out at Swedish bathhouses; at least that I know of!)
Libor Hajek, who took a tumble in the first period, didn't return to this game. Smith filled in for a bit on defense, before Quinn just started double-shifting Skjei and Lindgren.
The second period was more of the first period, with Georgiev racking up the saves. At this point in the game, I said this:
Rangers need a pp badly

— BlueCollarBlueShirts (@NYCTheMiC) December 6, 2019
I said this because the Rangers needed something to break up the flow of this game and get some sort of advantage. Immediately after tweeting out the above tweet, at the 4:23 mark of the second period, Chris Kreider, while screening Korpisalo, drew Emil Bemstrom for high-sticking. Rangers power-play!
About 70 seconds into the Rangers power-play, the Rangers made Columbus pay, courtesy of Jacob Trouba:
2-1 lead with the POWER PLAY GOAL 🔥 🔥 🔥 pic.twitter.com/CfBWeOQSww

— Rangers on MSG (@RangersMSGN) December 6, 2019
2-1, GOOD GUYS.
On the goal, Brendan Lemieux was agitating in front of Korpisalo and boom, after a pass from Adam Fox, Trouba buried the puck. This was a huge tide-turning PPG. Oh, and at this point in the game, the Rangers special teams were 3-3.
After scoring the goal, Trouba kicked it into a high gear. You can see he was feeling good about himself. From this point on, his shots started hitting the net and he was a beast when it came to clearing the puck.
At the 8:54 mark, Boone Jenner was caught for lightly slashing Brady Skjei. The Rangers would get another PP here, but didn't do much with it. Also, during this Rangers PP, Korpisalo stopped Panarin for the third time of the game here.
As the period continued, Georgiev kept making save after save, as the Rangers took his work for granted.
With under five minutes to go in the period, Panarin finally got one by Korpisalo, after assists from Howden and Tony "HE LIKES TRUMP SO WE WANT HIM TRADED" DeAngelo:
Sorry @BlueJacketsNHL he's ours now 😏 pic.twitter.com/gnbhLnKKXf

— Rangers on MSG (@RangersMSGN) December 6, 2019

3-1, GOOD GUYS!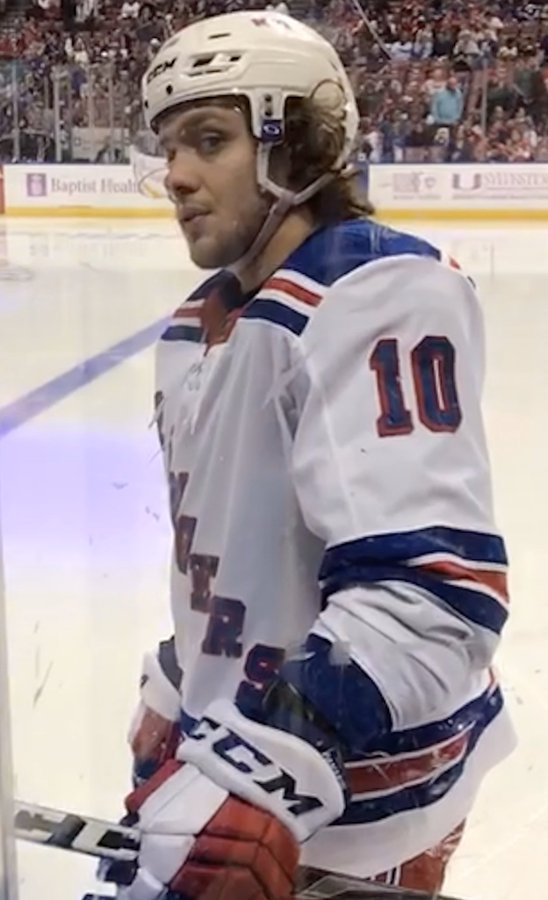 How about this note about Panarin and Georgiev, the two Ranger stars of the game?
In the pregame, Dave Maloney talked about how Panarin and Georgiev hang out together and were hanging out in Columbus the night before this game. Obviously, they have a connection because they both speak Russian.
This reminded me of the 2014-2015 season, when Cam Talbot and then Rangers captain, in Ryan McDonagh, were always spotted hanging out together, whether it be at a Yankees game or at a concert.
Isn't it amazing Suzyn, how none of these people hang out with Loser Lundswiss? I'm telling you, NO ONE likes the guy and he's horrible for that locker room, where he plays the asshole principal, rather than being a peer. Who's going to like a guy that screams at you all game and then buries you in the media after every mistake he makes? He's a yellow-backed Swedish coward, a comment that ironically got me a 7 day Facebook ban! Speaking of that ban, share this blog in your Ranger Facebook groups!
With 18 seconds left in the period, Adam Fox took an unnecessary and unneeded tripping penalty. The Rangers would kill the first half of this penalty, with Georgiev making one more big save. This was huge, as I thought at 3-1, the Rangers really needed the momentum of having a two goal lead at the break.
3-1, GOOD GUYS, after two periods.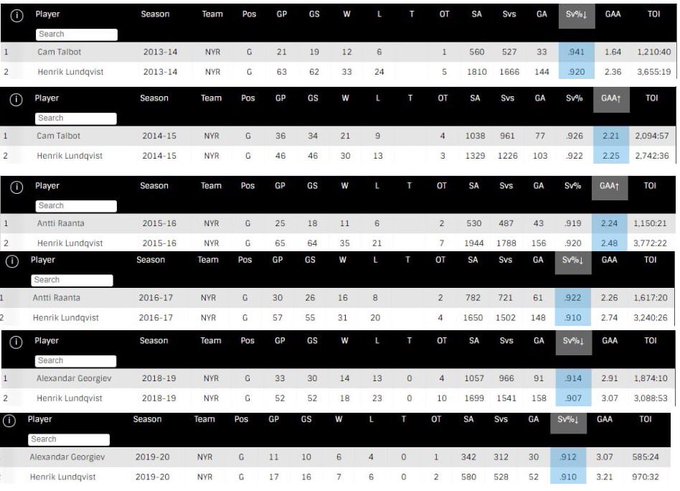 The Rangers, who opened up the third period with 1:42 of PK time, would kill the penalty, with Strome making the biggest clear.
It was also in this period where Georgiev did his best work, logging another 17 saves. The guy was stopping everything. Double-deflected shots while being screened, three straight shots from his door-step, shots from the blind – EVERYTHING.
At the 3:33 mark of the period, Seth Jones scored a questionable goal. It was so questionable that Quinn challenged it. On the replay, Jones hit Georgiev with his stick before scoring. However, the refs said good goal. I guess they wanted the score to be close. 3-2 bad guys; bad goal, bad call.
After this, CBJ got another PP here, for Quinn's failed challenge. The Rangers killed this one too. After the PP, the SOG stat was CBJ 35, NYR 17. At this mark in the third period, CBJ had 11 shots as opposed to the Rangers one shot on goal.
Columbus just kicked the Rangers ass this period, but couldn't defeat the KING OF KINGS:
With this period looking like men vs boys, Georgiev kept on shouldering the load. As the game hit the FOXWOODS mark, Brady Skjei was obviously held and slew-footed, just two feet away from the ref. NO CALL. Right after this, Panarin was tripped. NO CALL.
However, what was called, was Brady Skjei tripping a Blue Jacket, with 2:10 remaining in regulation. This gave CBJ a PP to close the game. It also allowed them to employ a 6 vs 4 attack, once they pulled Korpisalo. The refs should've been tarred and feathered after this game. If anything, this game needs to be sent to the league office and these refs should be fined and suspended.
It was at this point in the game, with a 6 vs 4 mounting Columbus attack, that Georgiev just made a flurry of batshit saves. He was all over the place, STOPPING EVERYTHING. The cool, calm and collected Bulgarian-Russian would not break. He's not a Swedish piece of shit that would fold here. Georgiev was in the zone.
During all of this, Trouba would clear the puck twice. The clock finally hit the triple 0 mark and the Rangers won the game, by a final of 3-2.
It's tough to call this one a team win, because with Lundqvist in net, this is a 40-3 loss. Georgiev had the game of the season tonight.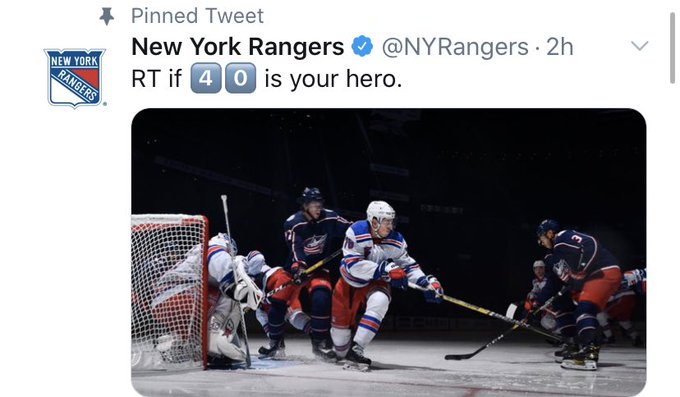 All in all, you feel great about the two points, as the Rangers creep up in the standings. However, after David Quinn preaching about the Rangers needing more shots on goal, the Rangers did none of that. In fact, they were out-shot at a ratio higher than 2:1. You can't expect Georgiev to steal every game for you.
Time to go home here, but just a quick few things.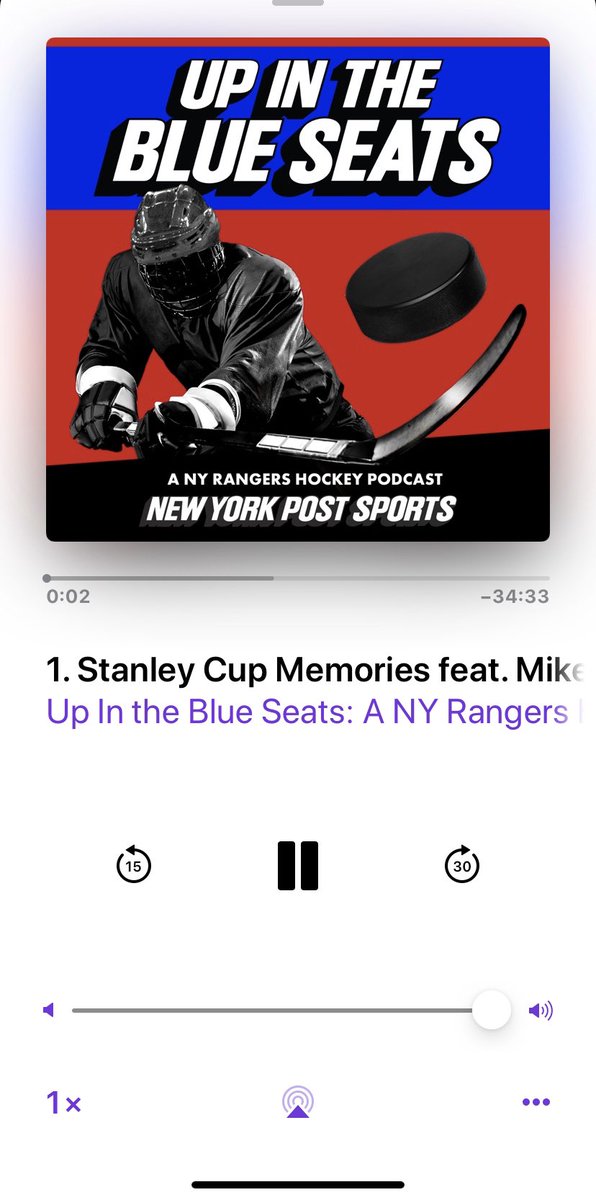 I listen to a ton of hockey podcasts. To date, my favorite ones are "Blueshirt Underground Video/Audio", Cam Connor's "View From the Penalty Box", John Scott's "Dropping The Gloves" and Dan Girardi's "Block Party."
On Thursday, Ron Duguay debuted his new podcast. It's short, as it clocks in under 40 minutes.
In the podcast, Duguay basically had an introduction episode, talking about himself and how much he loves the Rangers. The highlight of the podcast was Duguay talking about his off-ice exploits, including a story how he wound up in Gene Simmons bedroom, with the iconic Cher. Listen to it for yourself!
After having Larry Brooks on to talk about the current Rangers (as noted in "Thin Ice" and in Duguay's podcast here, Duguay was never really close with Brooks & they are doing this podcast together because it is being ran by the NY Post) Duguay interviewed "IRON MIKE" Keenan.
If there is any critique about the podcast, it is that it's short. I felt Duguay could've done an hour with Keenan here. While Duguay hit some high points in the interview, I would've liked to hear Keenan's take about all the #CancelCulture taking jobs from NHL coaches today.
For just a tad over 30 minutes, the podcast is worth a listen. If any big news comes out of it, I'll recap it on these blogs.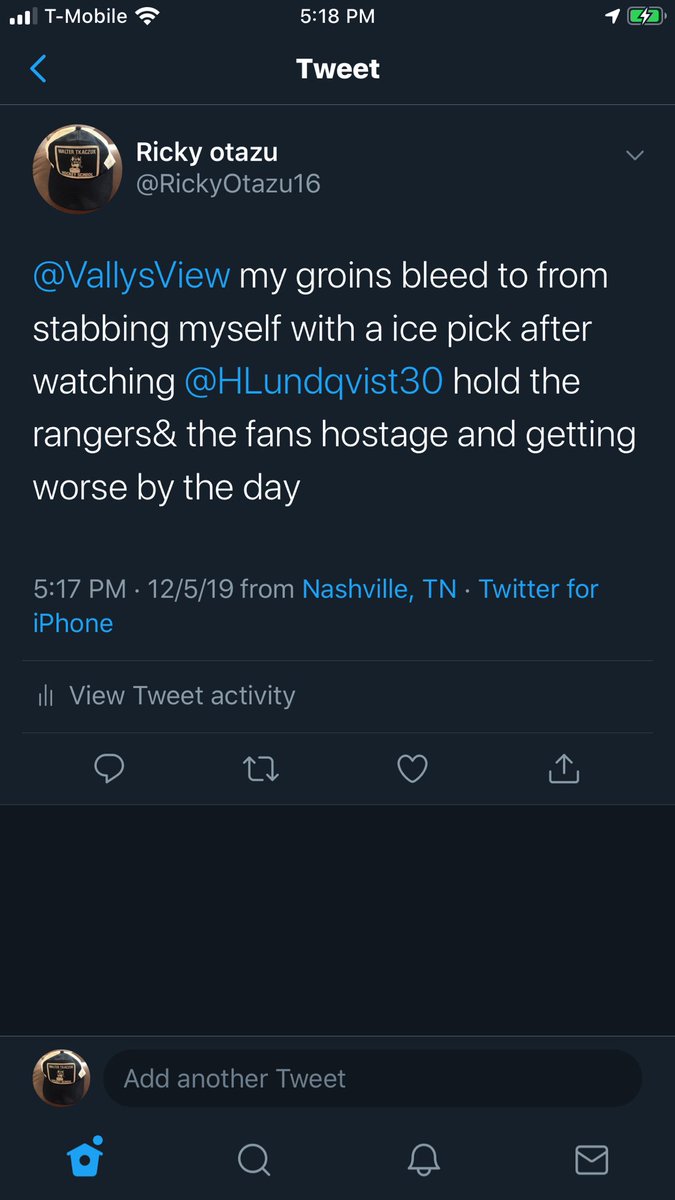 In my last few blogs, I talked about Steve Valiquette and how he blocked me on twitter. Refer to my past few blogs.
It's funny, today, I was sent a ton of screenshots, of Ranger fans all going after Vally for his fake news, his undying love of Lundqvist and how he makes up bullshit charts.
After publishing my last blog about Vally, he spent all day on Twitter coming up with any kind of fugazi stat that he could, to defend his Swedish lover-boy. However, fans weren't having it. How about this tweet that I commented on:
Everyone calling out @VallysView and @csahockey for his fake news tweets is hilarious. Keep the screen shots coming. It's amazing how thin skinned Vally got this season. Maybe it's because MSG ratings are down for the second season in a row? Wonder why? #nyr #PlayLikeANewYorker pic.twitter.com/2WCYW1iSHL

— BlueCollarBlueShirts (@NYCTheMiC) December 5, 2019
I will say, during tonight's game, at least from the stuff I saw, Vally praised Georgiev. Then again, he had no choice.
After writing my blog about Vally a few nights ago, I got a ton of comments from Ranger fans, all telling me how Vally blocked them on Twitter too.
So here's what I propose. Who can top Ricky O.? I'll give out a signed Steve Valiquette photo from my collection, to the first person that tweets at Vally and gets blocked for their tweet. Send all screen shots to @NYCTHEMIC on twitter.
Happy blocking!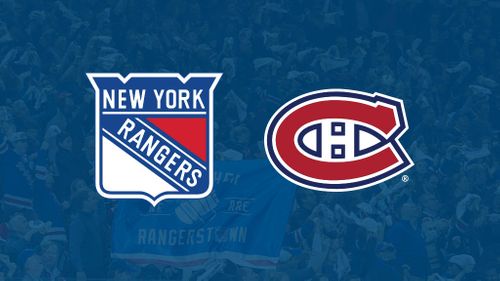 The Rangers won't have long to bask in this win, as they will host the Montreal Canadiens on Friday night. We all know what happened the last time these two teams played!
David Quinn said on Monday that Lundqvist would start this game. As I said at the time, I have no clue why DQ announces these goalie starts so far in advance, especially after saying "We will ride the hot hand."
If Lundqvist starts this game, it's a disservice to the Rangers, to their fans and to winning games. Georgiev is on fire right now and to not start him, well that tells me that winning is not important to Quinn.
We'll see if Quinn changes his mind and goes with Georgiev tomorrow. We might also see the return of Marc Staal, especially if Libor Hajek is out for any significant period of time.
I gotta go to bed!
See you tomorrow!
As always, thanks for reading, thank you Georgiev and…
"LET'S GO RANGERS!"
Sean McCaffrey
BULLSMC@aol.com
@NYCTHEMIC on tweeter
PS: A relative of Dave Kerr found me and several other fans on Twitter today. I'm hoping to talk to him and get some Kerr stories for this blog. More on that in a future blog.
And PPS: