Greetings and salutations everyone and welcome to another blog here on BlueCollarBlueShirts.com. I hope this blog comes off somewhat as normal, as for some reason, the program I use to do these blogs just changed their entire formatting process, which means I have to learn a whole new way of doing things. Like the two goalies in tonight's game, I'm an old dog and I don't want to learn new tricks.
After five days off, the Rangers finally returned to action on Saturday night, in Sunrise, Florida, where hockey careers go to die. The Rangers, who previously beat the Panthers twice at MSG this season, somewhat handled business on the road tonight, defeating the Panthers, 5-4, via the shoot-out. Unlike previous games this season, this wasn't a game that should've went to a shoot-out, at least in the perspective of a Rangers fan.
For the first twenty minutes of this game, the Rangers dominated the Panthers & had a healthy lead after a strong performance. For the next forty minutes, the Rangers kind of "wiped back-to-front" and would only log 9 shots combined, in periods 2 & 3.
Despite the lack of shot activity in the latter periods, the Rangers gave Lundqvist a two goal lead and would give him three separate leads overall. No matter what the circumstances were, as usual, Lundqvist gave each lead right back. For the second game in a row, Lundqvist gave up three goals in one period. He would also wind up blowing three leads overall. Luckily for Lundqvist and the Rangers, just like the game in Winnipeg, Lundqvist saved his best for last. That said, it should've never even got to that point, as the Rangers should've won this game in regulation.
While you can be happy about the Rangers win and the two points, and you should be, as this is a house money season, if you're thinking about the playoffs, the Rangers missed out on a ROW win, which as of this moment, separates themselves and the Islanders from a playoff berth. However, at this point in the season, you'll take the wins and points any way you can get them. Just keep in mind that you can't win playoff games via the shoot-out, which for the Rangers, is somewhat a shame, as they are now 5-1 in the shootout this season.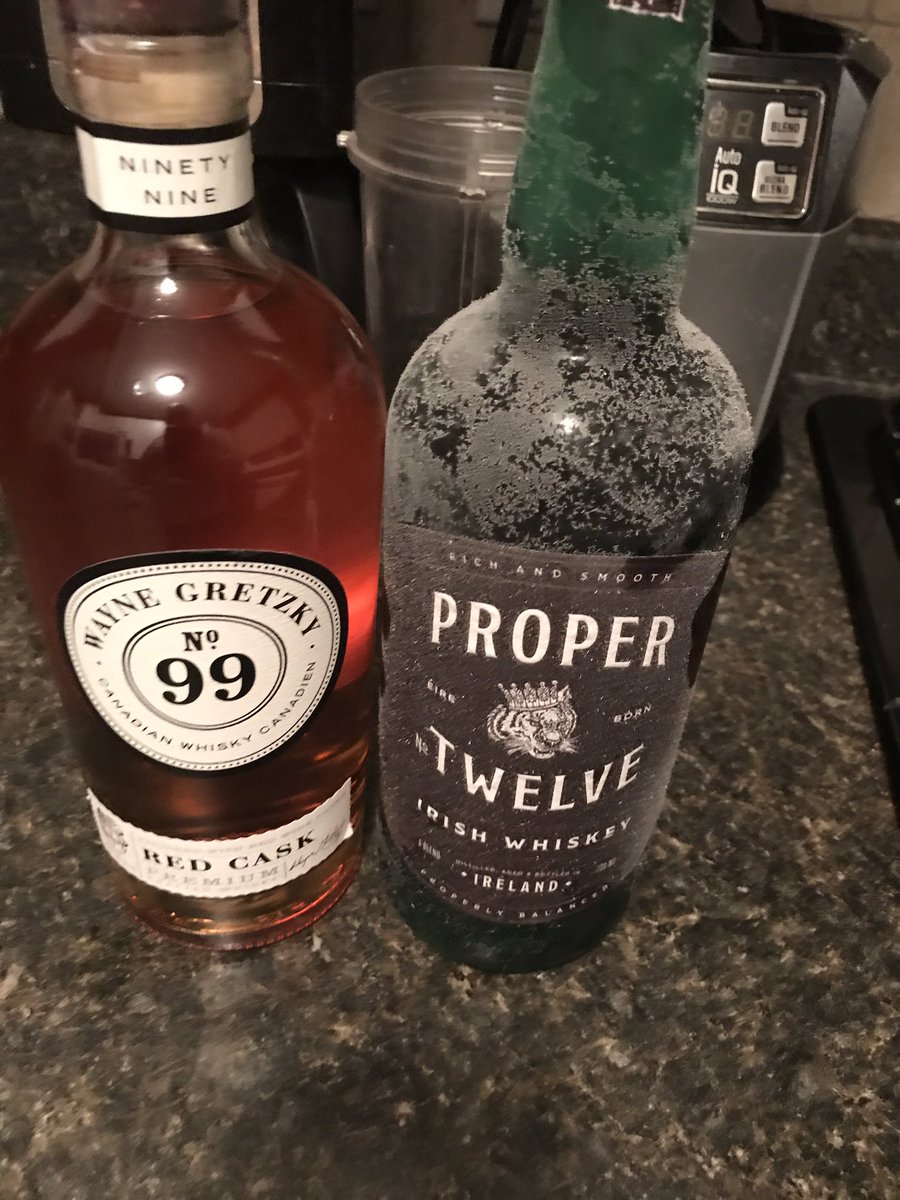 Before diving into tonight's Houdini-esque victory, here are my last few blogs in case you missed them:
---
---
---
---
---
As I dive into this game review, I should mention that my neighbor/friend, who lives a floor beneath my co-op, in a one "Ten O'Clock" Tommy, came over to watch the game with me tonight. Tommy, unlike my other friends and probably every one else reading this, does not do social media. Tommy is my age, but kicks it old school – no Book of Face, no Twatter, no Chat Snap, no InstantGram, no Myspacing, none of that shit.
Besides being one of my good buddies, I enjoy talking to Tommy about the Rangers because there is no "social-media slime" on him. He doesn't read what the basement brethren have to say. He doesn't know a Corsi from a Fenwick. All Tommy knows is hockey and he watches a ton of it.
It is why when we watched the game at my house tonight, that I was taken aback in surprise and in delight, when Tommy was just ripping the MSG Networks crew apart. As stated, Tommy doesn't read the nonsense on social media, nor is he influenced by anything he reads.
For Tommy, who is 36 years old, but acts & lives like he's 66, to just shred the MSG Networks crew; well that says something. And Tommy wasn't wrong.
While most of us were fiending for NYR hockey, especially after this 5 day break, the second these guys come on the broadcast, it was just nauseating and tiresome. From Micheletti being the worst broadcaster in the NHL, to Sam Rosen becoming a parody of himself, these broadcasts are getting harder and harder to watch. Even Valiquette, who I do like, seemed to be mailing it in tonight. You're also seeing Dave Maloney, who usually shoots straight, being brain-washed by the Lundqvist kool-aid.
For example, in the case of Maloney, this wasn't a good game for Henrik Lundqvist. Instead of saying that, as Maloney would do in previous seasons, Maloney started talking about games from 13 years ago and the body of Lundqvist's career/work. That's great. We all know that Lundqvist has had a great career. What does that have to do with this game?
Micheletti and Rosen have just become completely unbearable. Whether it's all the ad reads and sponsors they have to plug or going on and on about one particular subject (in tonight's broadcast, it was the dad's trip) it just never ends. These broadcasts have just become "fingernails-on-the-chalkboard" bad and without Duguay, this may be the worst year the MSG Networks has ever had, when it comes to the Rangers.
Don't you love these intros before I get to the game itself? But wait, I got more in me tonight!
One thing that grinds my gears before these games are the commercials. Keep in mind, the whole idea of commercials is to advertise a product to a demographic that's watching a certain program.
On that note, let me share something that I wrote last year: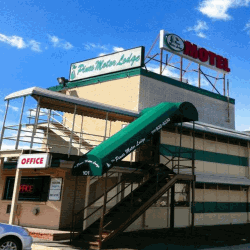 I'd be remiss if I didn't talk about the endless PINES MOTOR LODGE commercials, that aired all over tonight's broadcast. In fact, take a look at the commercial yourself:
Can you believe this commercial aired no less than 6 times during the broadcast? While I know hockey fans skew older, can you imagine kids seeing this commercial? You got a pump and dump hotel advertising their stained sheet rooms incessantly, all night. Even more impressive, is this hourly rate motel, can afford air time on the MSG Networks!
I can't even make heads and tails of this commercial! Is the prostitution business so great, that they can get ads on MSG? When you watch the commercial, it's wacky as fuck! For starters, you have some woman talking to her girlfriends, about her dream date taking her to a fleabag motel, where you can get a room for 3 hours for $50. Who needs Paris?
Furthermore, after promoting all this fornication, this broad and some random dude, then have a kid with them in the room? IS THE KID THERE WHEN THEY ARE RAW DOGGING IT? Who takes a kid to a motel, where you have to wear clothes to sleep on the bed, with a semen drenched jacuzzi in the room, no less!?!?!
Even more confusing is this commercial airing during the holidays. Listen, if it's Valentines Day season, I can somewhat understand this commercial. Who is thinking of hookers or taking their side-piece, to a room that has more DNA than a crime scene in it, during the family-themed holiday season?
It gets better! In the commercial, the woman says they were there all week…. with their KID! In a one room highway motel, where a sex-crazed trucker is looking for some action to end a long day, this couple is in this room for a fucking week! WITH THEIR KID!
Maybe I'm spending too much time on this, but with all the scoring in tonight's game, if you're looking to score yourself, check out the PINES MOTOR LODGE! Cheap booze and regret not included!
Also, NOTE TO SELF: explain to the girlfriend why I have "PINES MOTOR LODGE" Google Searches on the computer we share!
Seriously, if the non-stop ads for a hooker hotel weren't to your liking, Ranger fans are plagued with commercials for "The Addiction Network." The commercial is horrifying:
In other words, advertisers think that Ranger fans have addiction problems and frequent pump & dump hotels. Whatever happened to the wholesome Kars 4 Kids commercials? Seriously, I'd rather watch an hour of the sad and depressing Sarah McLahlan animal commercials, rather than the ads we're forced to watch today!
And yes, I spent too much time talking about the Rangers advertisers, but I can't be the only one who has had enough of this nonsense! Where did the "GOTTA GO TO MO'S…MODELLS!" commercials go to?
Furthermore, while I know the demographic that watches these games skews older, it's kind of fucked up not only to subject younger Ranger fans (who can't afford to go to these games) to Joe Micheletti, but to bring addiction and hooker hotels into their lives too! The Rangers are the most profitable franchise in the NHL. Can't they say no to an advertiser?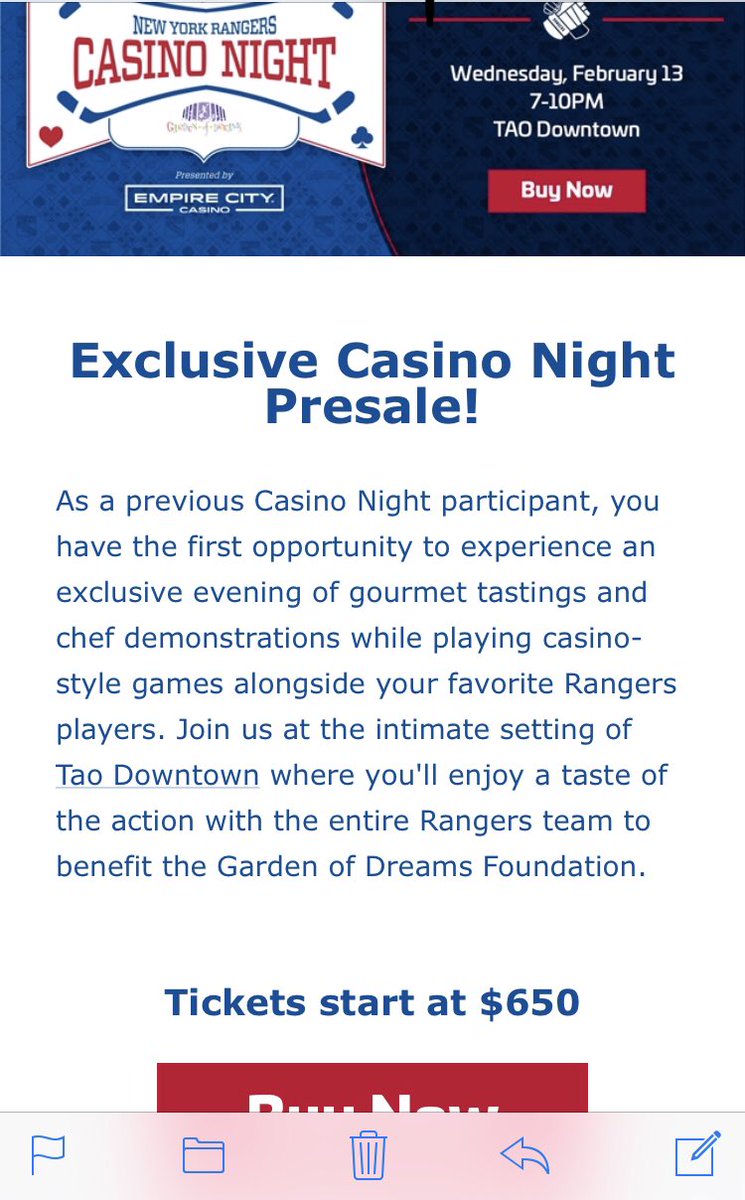 As I continue my rantings of a Rangers curmudgeon tonight, I also want to bitch and moan about "CASINO NIGHT", which is an annual event the Rangers do to raise money for the Garden of Dreams. The premise of Casino Night is a good idea – a little gambling, where the losses go to the Garden of Dreams charity. I can't say enough good things about the Garden of Dreams and all the work that guys like Adam Graves and the alumni do, on behalf of the charity.
I should also mention that Joe Micheletti, who as you know, I use for comedy relief on these blogs, does a lot of work for the charity too. As I always say, Micheletti annoys me as a commentator, but in all reality, he's a nice guy and you'll never find anyone who has a bad word to say about him, outside of his work on Ranger games.
Casino Night is for fans who have money in their pocket. It used to be a $500 night affair. That $500 just got you into the building, and didn't include your gambling, auctions or anything else. You're also asked to dress to the nines and it's frowned upon to ask for autographs at this event, which for most fans, makes the night worthless. For $500, you want to walk out of there with pictures and autographs of everyone.
For whatever reason, the Rangers decided to increase the admission to Casino Night by 25%, as it now costs $650 to go to Casino Night. What?
In the past, you got to meet guys like Lundqvist, Nash, McDonagh, Martin St. Louis and other big names. Who are you meeting this year for $650? Fucking Steve Fogarty? Matt Beleskey? Maybe the Rangers can bring back Emerson FUCKING Etem for this event.
While the Rangers, MSG & Garden of Dreams are all separate entities, it is ridiculous the Rangers hiked the price for this. I guess they figure, if you're going to pay $500, you'll pay $650. Sorry guys, personally, I'm out. I'm happy with my two $100 donations during the year to the Garden of Dreams.
Just like their season tickets (the Rangers are still emailing and calling me to buy season tickets, even with 30% of the season complete) I think the Rangers pushed too far with this and I'll be interested to see what the turnout is for Casino Night this season.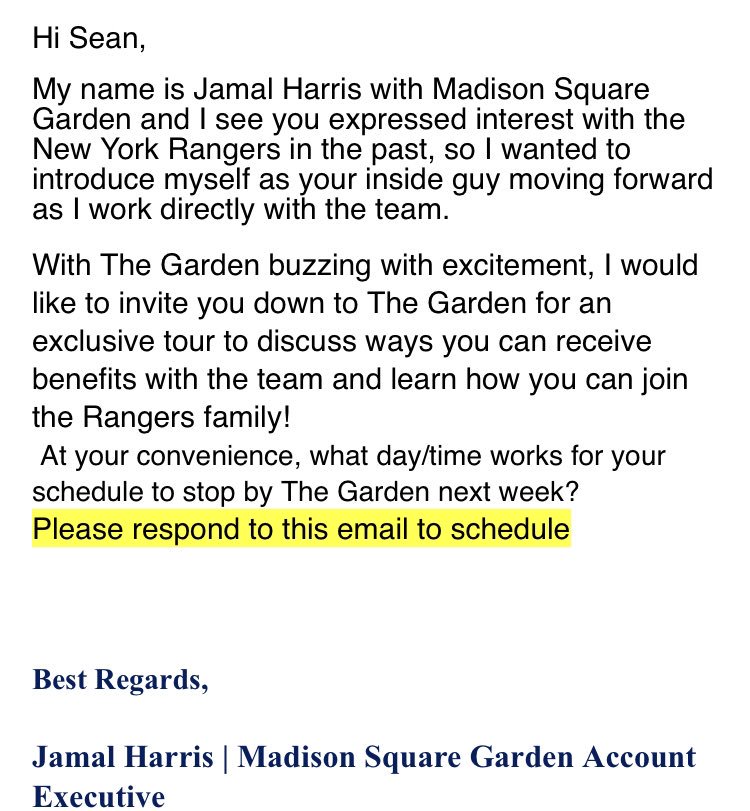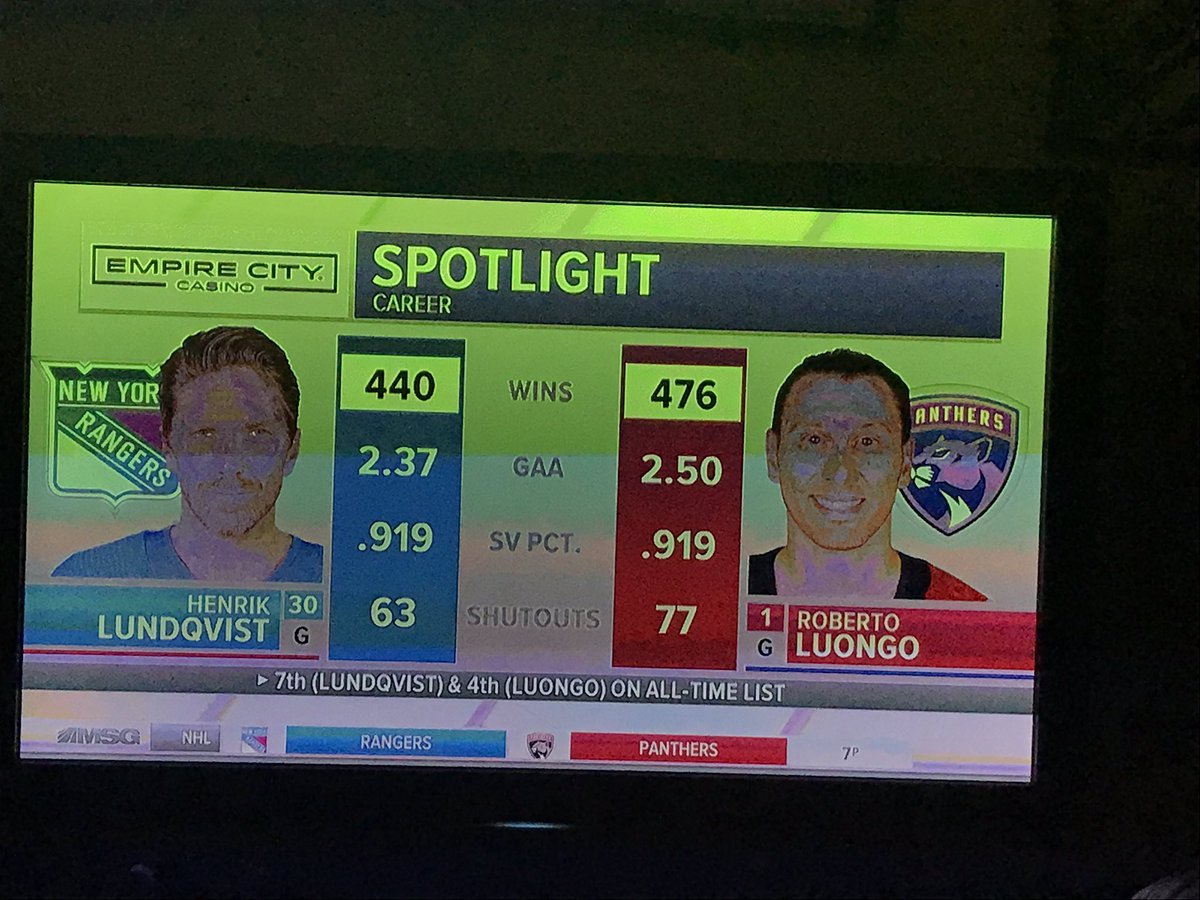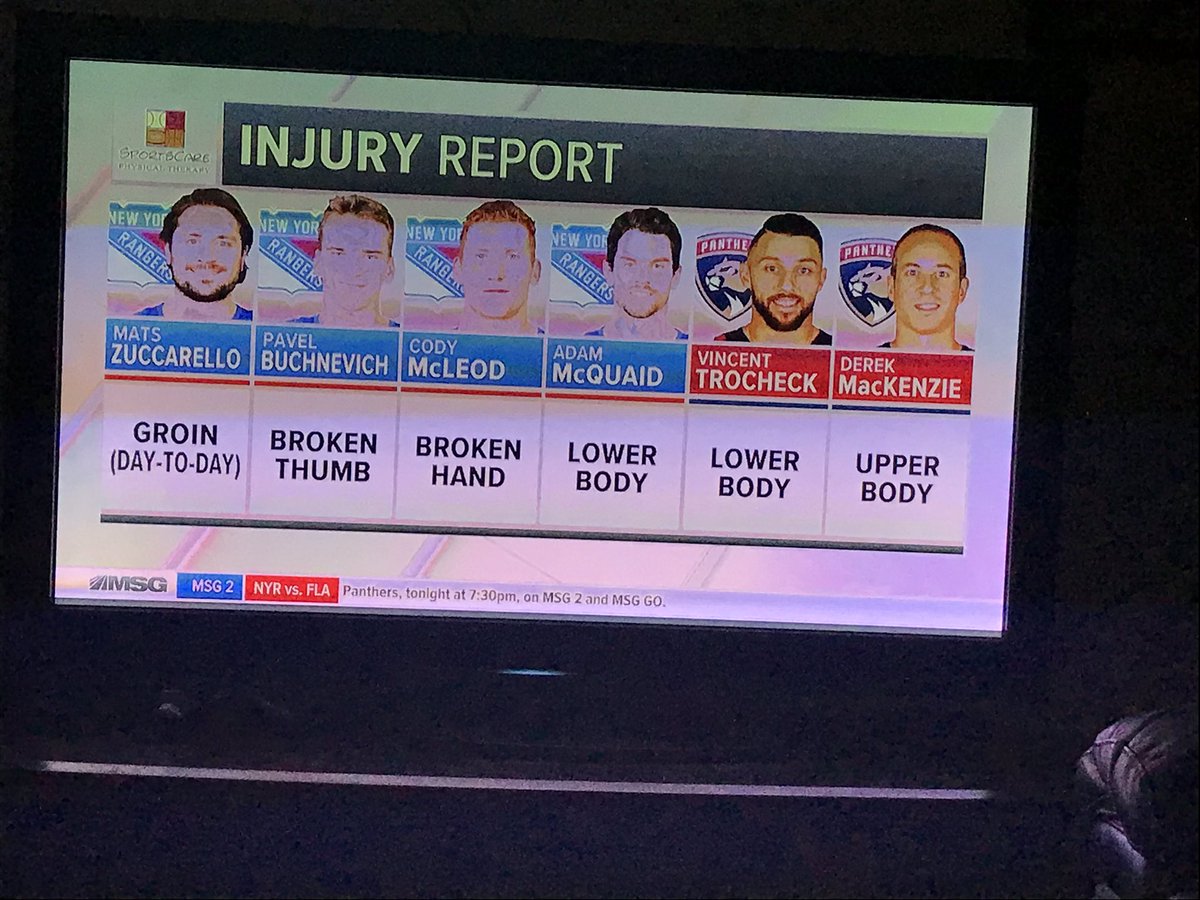 Let's talk hockey.
As mentioned in my last blog, in the "WE WANT FISH STICKS" book review, the Rangers had some of their injured players practicing this week. However, come this game, only Namestnikov was ready to return.
When it comes to the other injured players, the Rangers obviously want Zuccarello back, as he may be able to spark up this team. Of course, the faster Zucc is able to return, the faster the Rangers can use his latest work as an audition for a potential trade.
In the case of Adam McQuaid, while I don't see who you're bumping to add him to the line-up, the Rangers will need to play him, as it's obvious the Rangers want to deal him for a third round pick ASAP. They can only do that when McQuaid is healthy. I still don't know if McQuaid ever plays another game for NYR again, but I suppose he has to, as I don't see a team trading for him blind.
McLeod is still out, and is expected to return later than any of the injured Rangers.
The only Ranger that's currently injured, and doesn't have to worry about his spot on the team, is Pavel Buchnevich. There's no reason to rush him back into the line-up, especially at his age. Let him get back to 100%, then bring him back.
Before tonight's game, the Rangers called up Cole Schneider. I don't know if he was in the building tonight, as it wasn't mentioned. I'd assume he wasn't, as there wasn't much time to get to Miami by the time he was called up. I'd imagine he will be in Tampa on Monday though.
Schneider seems to have been called up as an insurance measure. If there is anything to be told about Schneider's call-up, it tells you that the Rangers are done for now when it comes to the Vinni Lettieri experiment. It also tells you that the Rangers have no faith in Boo Nieves. Nieves went from a promising prospect, who played last year with the Rangers and was gunning for a job this preseason, but due to injuries and his play, just hasn't been given a shot with the Rangers this year. It wouldn't shock me if the Rangers moved on from Nieves between now and the start of the 2019-2020 season.
With the Rangers only having 12 healthy forwards and 7 healthy defensemen, David Quinn scratched Brendan Smith tonight. If you recall, Smith took a horrendous penalty in the third period in Sunday's game with Winnipeg. No word if Smith enjoyed a couple of pops with the Rangers dads tonight. (And if you didn't know the Rangers dads were in attendance, you must be Helen Keller, as Sam & Joe only talked about it 86676789678 times.)
Here is what Quinn rolled out tonight, courtesy of Brett Crygalis of the NY Post:
After watching, & assuming Zuccarello gets more rest, here's my guess for #NYR tomorrow (which is also the beginning of the dads' trip):
Kreider-Zibanejad-Hayes
Vesey-Strome-Chytil
Namestnikov-Howden-Fast
Beleskey-Andersson-Fogarty
Staal-Pionk
Skjei-DeAngelo
Claesson-Shattenkirk

— Brett Cyrgalis (@BrettCyrgalis) December 7, 2018
Of note, Steve Valiquette really liked his own joke/comment about Chytil/Vesey/Strome being dubbed as the "CVS Line". I give that one-liner/idea a 6 out of 10. If this line sticks though, I can see the Rangers trying to market it, and once they make T-Shirts to promote that line, they should kick back 10% of the profits to Vally for saying it first.
As always, here is the box score from ESPN.com:
SCORING SUMMARY:
1st Period
3:37

Mika Zibanejad

(9)

Assists: Jimmy Vesey, Kevin Hayes

1
0
18:10

Vladislav Namestnikov

(3)

(Shorthanded)

Assists: Kevin Hayes, Fredrik Claesson

2
0
2nd Period
0:57

Keith Yandle

(5)

(Power Play)

Assists: Mike Hoffman, Jonathan Huberdeau

2
1
4:14

Jonathan Huberdeau

(8)

Assists: Keith Yandle

2
2
6:28

Matt Beleskey

(1)

Assists: Brady Skjei, Tony DeAngelo

3
2
18:20

Aaron Ekblad

(7)

Assists: Jonathan Huberdeau, Evgenii Dadonov

3
3
3rd Period
1:32

Fredrik Claesson

(2)

Unassisted

4
3
10:51

Aleksander Barkov

(11)

(Power Play)

Assists: Mike Hoffman, Keith Yandle

4
4
OT Summary
No Goals Scored
Shootout Summary

Shootout GOAL scored by Mika Zibanejad on Roberto Luongo
1
0

Shootout attempt by Aleksander Barkov saved by Henrik Lundqvist
1
0

Shootout GOAL scored by Kevin Shattenkirk on Roberto Luongo
2
0

Shootout GOAL scored by Jonathan Huberdeau on Henrik Lundqvist
2
1

Shootout GOAL scored by Kevin Hayes on Roberto Luongo
3
1
PENALTY SUMMARY:
1st Period
5:58

Chris Kreider:

2 minutes for Interference Aleksander Barkov

10:37

Frank Vatrano:

2 minutes for Interference Filip Chytil

16:19

Jesper Fast:

2 minutes for Hooking MacKenzie Weegar
2nd Period
0:11

Marc Staal:

2 minutes for Interference Aleksander Barkov
3rd Period
9:27

Mika Zibanejad:

2 minutes for Tripping Jonathan Huberdeau
OT Summary
No Penalties This Period
GOALIES:
 

| | | | | | | | | | | |
| --- | --- | --- | --- | --- | --- | --- | --- | --- | --- | --- |
| SA | GA | SV | SV% | ESSV | PPSV | SHSV | SOSA | SOS | TOI | PIM |
| 0 | 0 | 0 | .000 | 0 | 0 | 0 | 0 | 0 | 0:00 | 0 |
| 26 | 4 | 22 | .846 | 20 | 1 | 1 | 0 | 0 | 65:00 | 0 |
 

| | | | | | | | | | | |
| --- | --- | --- | --- | --- | --- | --- | --- | --- | --- | --- |
| SA | GA | SV | SV% | ESSV | PPSV | SHSV | SOSA | SOS | TOI | PIM |
| 0 | 0 | 0 | .000 | 0 | 0 | 0 | 0 | 0 | 0:00 | 0 |
| 31 | 4 | 27 | .871 | 21 | 1 | 5 | 0 | 0 | 65:00 | 0 |
In a battle of the two oldest goalies in the league, and in front of a crowd that was made up of 50% Ranger fans, 45% empty seats and 5 schmucks in Panther jerseys who probably couldn't tell you who John Vanbiesbrouck was, the Rangers found a way to win this game. It wasn't pretty though and this certainly wasn't a win to hang your hat on.
In my last bitching segment of the blog, besides the non-stop references to the Dad's trip, for some reason, this game was aired in non-HD, on MSG 3. The Knicks had top billing on the regular MSG channel. The Islanders got the HD treatment on MSG2. On channel 73 on Optimum, aka MSG 3, the Rangers were broadcasted through a dingy filter, which was just as dark & soulless as the Panther fans in the BB&T arena.
Let's get this out of the way first – the two oldest goalies in the league, in Roberto Luongo and Henrik Lundqvist, were not great tonight. Both goalies gave up soft goals. Both men looked tired and beat-up, more-so Luongo than Lundqvist. I still think Luongo is not 100% and is still playing through injury. It was tough to watch these two future Hall of Famers, (at least in my eyes) just look off all game.
Mika Zibanejad kicked off the scoring in this game early, putting home a rebound at the 3:37 mark of the first period:
GOAL! Mika Zibanejad gets on the scoreboard first with assists from Hayes (13) and DeAngelo (7). He scored 3:37 into the first period pic.twitter.com/IeDYaHbDHR

— Rangers Report (@rangersreport) December 9, 2018
1-0, good guys. Micheletti, who I wanted to strangle tonight, made his stupid joke of, "THAT'S WHAT HAPPENS WHEN ZIBANEJAD'S FATHER IS IN THE BOOTH SAM! MAYBE WE SHOULD GET HIM UP HERE AGAIN! HAHAHAHAHAHAHAHA, PLEASE LAUGH WITH ME SAM, HAHAHAHAHAHA!"
Of note, with all the fathers talked about, Micheletti didn't mention Hank's father once tonight. Maybe he has a restraining order out against Joe?
Also of note, Zibanejad's father is a Heineken fan. I give him two red stars up for that!
Two minutes after the Zibanejad goal, Kreider would be boxed for interference. Upon getting out of the penalty box, Kreider had a chance to make it 2-0, only to be denied by Luongo:
Roberto Luongo denies Chris Kreider to keep the score within one: pic.twitter.com/j1rs7XC5ha

— The Rat Trick (@FanSidedTheRat) December 9, 2018
Make no bones about it, Kreider needs to score here and this was the save of the game. That didn't stop Micheletti for giving his save of the game to Lundqvist, who made some pedestrian save on a 30′ shot. If Kreider scores here or if Hank could hold a lead, there would be no need for OT.
As mentioned in prior blogs, I really enjoy the Giannone & Maloney "Bleeding Blueshirts" podcast. I was in fucking tears today, when Maloney said, "The Rangers put all their fingers in the dike…." when describing something.  I can't even remember what Maloney was talking about, but he said it at around the five minute mark, if you want to go back and listen to it.
Keeping with my sixth grade sense of humor, the Panthers have a player named Dryden Hunt. At one point in this game, Micheletti called him "Dried Hunt". All I could think of was Red and "The Tube Bar Tapes" and MIKE HUNTSTINGS! "MIKE HUNTSTINGS!" "MY CUNT STINKS!"
It's the little things in life that keep you going folks!
The Rangers would get a PP later in the period, after a Frank Vatrano penalty. Speaking of Vatrano, he was a beast tonight, with 6 shots, but he wouldn't be able to find twine. The Rangers wouldn't score on their PP, but they would score on their PK, with under two minutes to go, after Fast was in the box for hooking Weegar.
Here is the returning Namestnikov, who did what Kreider should've done, after a great play made by Kevin Hayes:
Short handed goal from #90 Vlad Namestnikov! Beautiful feed from Kevin Hayes and the score is 2-0 Rangers after 20 mins pic.twitter.com/QZTVf4Z338

— Rangers Report (@rangersreport) December 9, 2018
2-0 good guys, and what a big goal scored, since it was near the end of the period.
I also want to say here, that Namestnikov has become a solid two-way player for the Rangers.
At the end of one, 2-0 Rangers. Unfortunately, this was the best period of the game for the Rangers, as it was kind of downhill from here.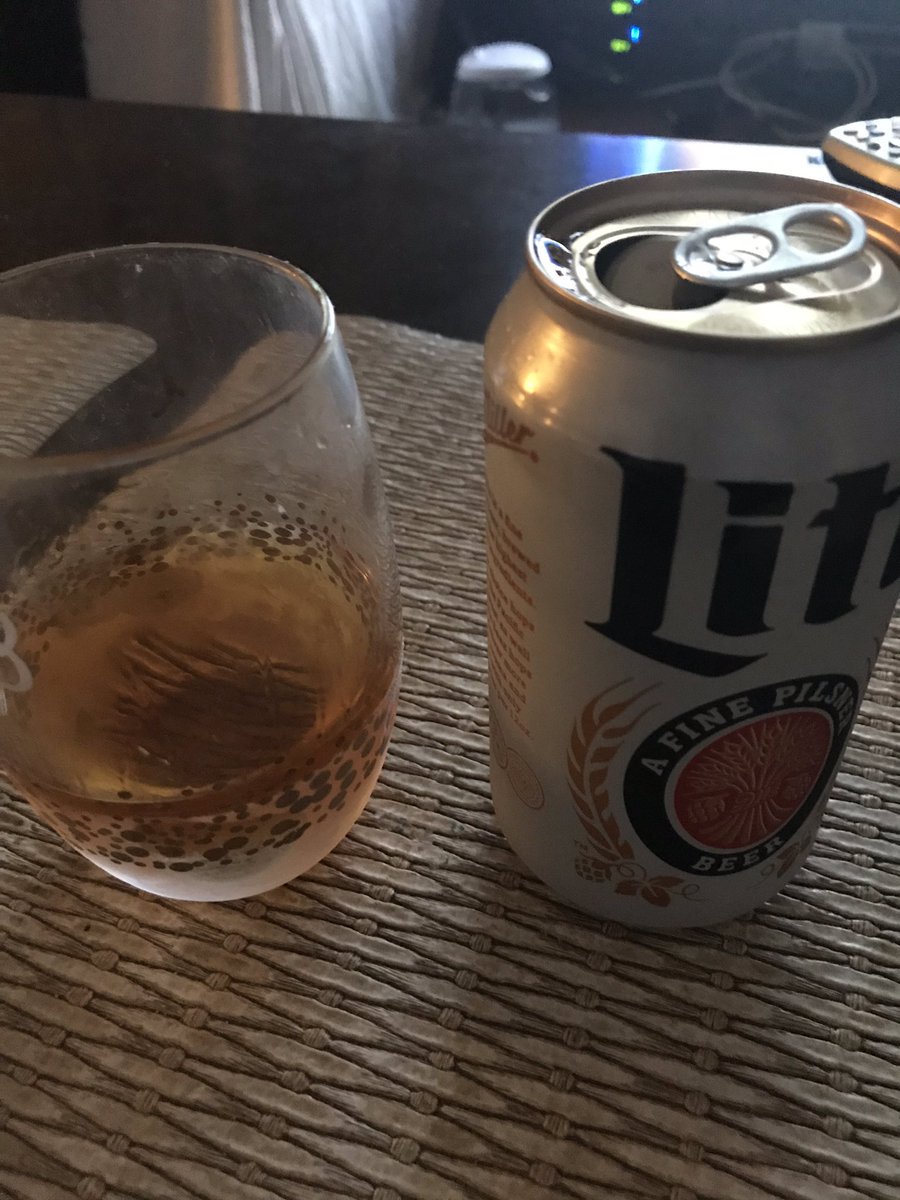 Going into the second period, if you're a regular reader here, you have to know what I tweeted out at 2-0. For the NOOBS who read this blog, here is what I said at the time:
Lundqvist can hold a two goal lead right? #nyr

— BlueCollarBlueShirts (@NYCTheMiC) December 9, 2018
We all know that Hank can't hold a lead if his life or if a Stanley Cup depended on it. It doesn't matter if you're a great team like the Jets or a last place team like the Panthers – Lundqvist will always blow the lead.
Here's Hank blowing the lead in the second period:
KEITH YANDLE ON THE POWER PLAY! PANTHERS WITHIN 1!#FLAPanthers pic.twitter.com/RQYmxXeGwm

— Hockey Daily (@HockeyDaily365) December 9, 2018
One of the younger readers of this blog, in a one Anthony Maresca, summed this goal up perfectly:
PP Goal? Check.
Former Ranger? Check.
Yandle? Check.
First Minute Goal? Check.
2-0 lead is no longer 2-0? Check.
2-1 bad guys.
Three minutes after the Yandlebaum, Yandelbaum, Yandlebaum goal (Yes, that's a "Seinfeld" reference), Jonathan Huberdeau tied it up, as Lundqvist blew another lead as usual:
JONATHAN HUBERDEAU RIPS HOME A WICKED WRISTER TO TIE IT UP!#FLAPanthers pic.twitter.com/whVoICFGV3

— Hockey Daily (@HockeyDaily365) December 9, 2018
Say what you want about Hank this year, but this is one he should have. If he makes this save, you don't need him to be amazing in overtime.
2-2.
Granted, the Rangers didn't make things any easier with their lack of possession and shots on goal, but the Rangers put all their eggs into goaltending and defense. They aren't built to be an offensive powerhouse, at least salary cap and talent wise.
Soon after this goal, Beleskey got his first goal of the season, of the deflection variety:
.@Matt_Beleskey picks a good time to score his 1st goal this season for the #NYR! pic.twitter.com/D7arSdY1tC

— MSG Networks (@MSGNetworks) December 9, 2018
3-2 good guys.
Of note, good for Beleskey for getting this goal. While it hurts to see Lettieri scoreless, this is good for MB. I just don't see MB as a long term solution for this team, and I still prefer McLeod.
With under two minutes to go and after another defensive Brady Skjei brain-fart, the Panthers tied it up again, as Lundqvist blew another lead. However, this goal allowed wasn't as bad as the previous two. Here's Ekblad, with under two minutes to go, which is also known as the Lundqvist Special:
AARON EKBLAD WALKS IN UNTOUCHED AND SLAMS ONE HOME TO TIE IT!#FLAPanthers pic.twitter.com/S3WW27bpdN

— Hockey Daily (@HockeyDaily365) December 9, 2018
3-3. This was disheartening, especially considering how well the Rangers played in the first period. I don't know why they took the foot off the gas. This score would hold up as we entered the third period.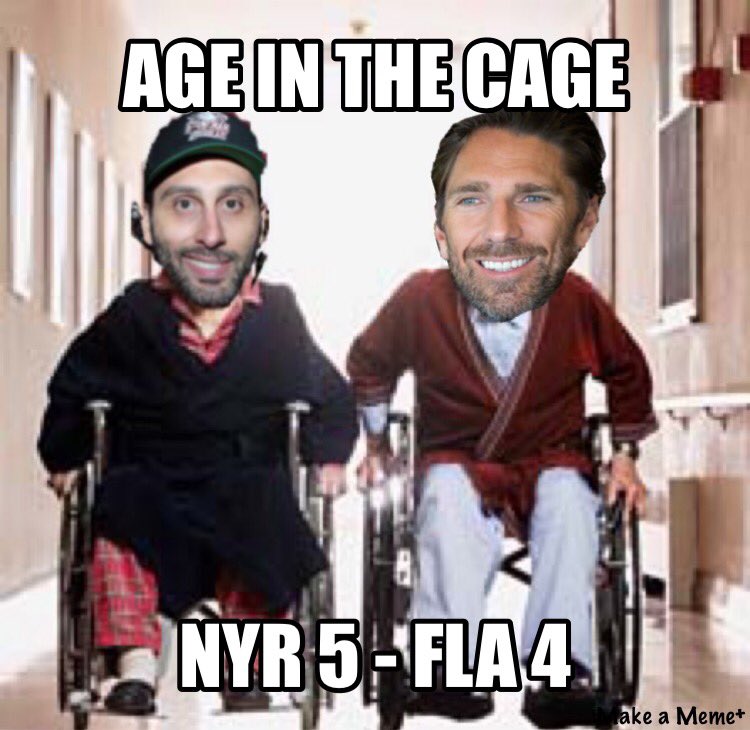 With the Rangers having off for five days before this game, I watched a lot of hockey and watched some goalies get pulled, in an effort to jump start their respective teams. One goalie that I saw pulled, was Devan Dubnyk, of Minnesota, who gave up three goals to the Oilers on Friday night. We've only seen Lundqvist pulled once this season, and if there was any other game this season to pull him, in an attempt to jump-start the Rangers, I thought this would've been the game. I know that Dustin Tokarski isn't the answer, but the Rangers needed a wake-up call badly.
The Rangers would give Florida a wake-up call, early into the third period, when Freddy Claesson scored. Of note, this was Claesson's second goal of the season, which gives him as many goals as Jesper Fast:
FREDRIK CLAESSON GIVES THE RANGERS THE LEAD WITH A BLAST FROM THE CIRCLE!#NYR pic.twitter.com/DuoEKZBFi7

— Hockey Daily (@HockeyDaily365) December 9, 2018
4-3 good guys. If I was Florida coach Bob Boughner, I would've pulled Luongo after this goal allowed.
Nine minutes later, in a period where the Rangers were devoid of shots, Florida would score their second powerplay goal of the game, after a Zibanejad penalty. Here's Barkov:
ALEKSANDER BARKOV TIES IT UP FOR THE PANTHERS WITH A RIDICULOUS SHOT!#FLAPanthers pic.twitter.com/kNok6SI4d1

— Hockey Daily (@HockeyDaily365) December 9, 2018
4-4.
I'm telling you, Lundqvist and Luongo looked every bit their age in this game.
Oh, and for those keeping notes, Joe Micheletti added this new excuse to his Lundqvist excuse rolodex:
"Lundqvist didn't see that shot Sam." Well maybe he should open his eyes Joe!
For as bad as Lundqvist was on the first two Florida goals, Lundqvist was just as good in crunch time and in the eventual overtime. However, one must not forget, if you don't give up bad goals, you don't have to wait until the shoot-out to win games.
As time wound down, both teams would be tied at 4 at the end of regulation. For the Rangers, unlike the Winnipeg game, this was a game they should've won outright. For the Panthers, they stole a point.
In the OT, Lundqvist dealt with more work than Luongo. Florida hurt themselves as well, as they consistently shot high and wide.
In the shoot-out, the Rangers scored three straight goals on Luongo, courtesy of Zibanejad, Shattenkirk and Hayes. To say Luongo looked bad here would be an understatement. Lundqvist only needed one save in the shoot-out to give the Rangers the win.
Either way you slice it, the Rangers picked up two points tonight, which is crucial in this league of parity. One win puts you in the playoff mix, one loss has you way outside trying to claw your way back in.
This is not a win to beat your chest over, but it's a win you will take. Losing this game would've been a heart-breaker.
Up next for the Rangers will be a true test, as they head to Tampa Bay, for their first meeting of the season. If you haven't been paying attention, Tampa is one of the top teams in the NHL and Ryan McDonagh is actually in the Norris running. Furthermore, Tampa is winning a ton of games without their Vezina candidate, in Andrei Vasilevskiy.
Every Rangers fan knows the history with Tampa over the last several seasons, from the playoffs to the trades. A win over the Bolts would be a huge step in the right direction for the Rangers. I think David Quinn will have to pull some magic out of his hat for this one.
Depending on my work schedule, I'll be back Monday night. After that, the Rangers get another extended period of days off, three days to be exact, when the Rangers host the Coyotes on Friday. Of note, it doesn't look like Antti Raanta or Michael Grabner will be healthy for that game. However, Derek Stepan should be.
As I've been saying all season, as a Rangers fan, you have to be happy with the effort and play you've seen. Many of us thought the Rangers would be a door mat this year and they are not. You just have to roll with the punches this year and for now, the Rangers continue to give fans a sliver of hope at the playoffs. It's all you can ask for.
Until next time, as always…
"LET'S GO RANGERS!"
Sean McCaffrey
BULLSMC@aol.com
@NYCTHEMIC on the twitter machine