Greetings and salutations everyone and welcome to another blog here on BlueCollarBlueShirts.com. By the time you read these words, there are only two more off-nights for the Rangers and then the schedule will resume.
Starting on Friday night, the Rangers will play their final 34 games of the season. While each game will be dissected and looked at by the franchise themselves, the media and the fans; the biggest day of the remaining schedule will fall on a date that the Rangers don't play on. Of course, that date is February 24th, 2020, which marks the cut-off date of the NHL Trade Deadline. Once February 24th passes, no player acquired after that date will be eligible for the Stanley Cup playoffs.
Ironically, the first game for the Rangers after February 24th and the NHL Trade Deadline of the 2019-2020 season? A "road" game at the Nassau Coliseum, against the New York Islanders. How differently will these two teams be on that date, as opposed to the two squads that we just saw play against each other, three times, in a nine day span?
While the trade deadline and what the Rangers do on February 24th (and the days leading up to 2/24) will be the talk of Rangerstown; away from the deadline, starting this Friday, the Rangers will play 20 games in the next 37 nights. I've talked about this Rangers 2019-2020 schedule in-depth already, but due to having a week off at the start of the season, coupled in with several three day breaks in between games, the schedule now moves at a break-neck pace for the remainder of the season.
And once again, ironically enough, starting this Friday, the Rangers will not have two days off in a row, until February 23rd. After their home game with San Jose on Saturday, February 22nd, the Rangers will have Sunday the 23rd and Monday the 24th off. Then it's the game with the Islanders on February 25th, as I just mentioned above.
Tonight's blog will be a smorgasbord of material. With the Rangers still in the middle of their nine day break, the team is not practicing, nor has there been any major news to talk about. In my last blog, I talked about Henrik Lundqvist and his Hall of Fame bid. That topic will be the main event of this blog. However, before getting there, there are some light news items to talk about, a serious death/eye opening life moment and other things to look at.
In case you've been on a bye-week yourself, I wrote three blogs last weekend, recapping two Hartford Wolfpack games and looking at the career of Davey Kerr. For those blogs, and my most recent writings, check out the following links below:
---
---
---
---
---
By now, you have heard about the tragic passing of Kobe Bryant, his daughter Gianna and seven others. If you haven't heard about this story, and how could you have missed this story, here's one story recapping the events and all nine victims: https://www.thewrap.com/kobe-bryant-helicopter-crash-victims-named/
RIP to the nine people on that helicopter. The word tragedy is the only way to describe this.
I don't want to get into my personal thoughts about Kobe Bryant, nor talk about this particular crash itself. Helicopter crashes happen. This one just happened to contain an NBA legend. In a way, this is kind of like the Thurman Munson death of 1979 or the Lynyrd Skynyrd deaths of 1977.
While all three accidents are different and the people involved were all in different stages of their careers, the result was the same – lives were taken way too early. And I hate to get too personal here, but it's my blog and I'll blog if I want to – stuff like this why I'm an atheist. Just thinking about a young child dying like this, it's just sickening and heart-breaking.
If there is anything to be learned about Kobe's crash (and that shows you how big Kobe really was, as he's one of the few people who if you just say his first name, everyone knows who you're talking about) it's just that life is short. Nothing is guaranteed, no matter who you are.
Personally, I perhaps blow too much of my savings on going on hockey trips and traveling. Instead of owning an apartment, perhaps I could own a house. (That said, I like having a co-op/condo over a house, as there is less responsibility, less maintenance and less stress with a co-op/condo than a house.) Often, I hear people say, "save your money and use it when you retire." However, retirement, long-life and health aren't guaranteed. And even I make it to 65+ years age (and I'm sure the retirement age will reach 70 by the time I get there) who knows if I'll have the ability or will to travel and do things?
Conversely, there's also the old Mickey Mantle quote – "If I knew I was going to live this long, I'd have taken better care of myself."
Prior to Kobe's passing, I have always subscribed to the adage of "you can't take it with you." While for any of us, it's not fun to worry about money issues, I think I'd rather pass away with $100 in my pocket, than be 90 years old with $10M laying around. Of course, this is all hypothetical stuff here, but you get the point. I rather live life in the present, than worry about a future that may not even be there. After all, I could get hit by a bus tomorrow. (And I'm sure the Cult of Lundswiss fans would love that! How morbid, I kid, I kid!)
Living for the now, like anything else, has its positives and negatives. In reality, for any of us, it's about finding a balance where we can enjoy life now and hope to be around for the future. While some may think that saving an extra $100 here and there is worth it long-term; people like me rather create life experiences now, rather than crossing our fingers and hoping to do have amazing life experiences later on in life.
In the same vein, I think this is also why we should appreciate people that are with us now. Far too often, especially when it comes to celebrities or athletes, franchises/organizations/outfits/individuals, wait until someone has passed to pay tribute. In our own personal lives, I'm sure many of you share your love, affection, thoughts and feelings for your family members and friends. Thankfully, I've fortunately been granted with a great family and group of friends.
What I'm about to say here is something I've often preached on these blogs, and yes, is reactionary to the death of Kobe Bryant – I wish the Rangers did a much better job of honoring their past. In fact "much better" doesn't even apply here, as the Rangers barely do anything to honor their legends.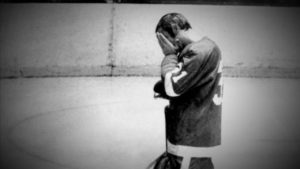 If you're a regular reader of these blogs, you know about my thoughts on the Rangers and their disgraceful job of honoring their past. If you don't, just check out the countless Frank Boucher blogs I've done, which you can find linked here: https://bluecollarblueshirts.com/retire-frank-bouchers-7/
The topic of death is a topic many people do not want to talk about. However, ironically, in life, death is always guaranteed.
Very recently, when recapping an episode of the Ron Duguay "Up in the Blueseats" podcast, I talked about Duguay's interview with Ron Greschner. In prior blogs on this site, I have championed for the Rangers to retire Ron Greschner's number 4 jersey.
In Duguay's interview with Greschner, Duguay brought up the topic of Greschner's #4 going into the rafters of Madison $quare Garden. Greschner said he would accept the honor under one condition – if his mother was still alive. Greschner said if his mother passed away and the Rangers then tried to honor him, he wouldn't be interested.
When Greschner said that to Duguay, I totally understood where Greschner was coming from. For him, a famous celebrity and athlete, who got to live the life during his peak years; being honored by the Rangers would be fun. However, it's more important for Greschner for his mother to see it. I commend and understand that fully.
After all, it were Greschner's parents that made sacrifices. It were Greschner's parents who took him to the games of his youth and helped get him to the level where Greschner got to. For Ron Greschner, the Rangers retiring his number isn't about him. It would be for his mother. A jersey retirement night would be the final accolade and token of appreciation from Greschner's hockey career, that he could dedicate to his mother. He wants to share that special moment with her. How could anyone be upset about that? I think all of us would love to honor our mothers in this way, if afforded the opportunity.
For Ron Greschner, I hope he gets his wish. However, the Rangers have a terrible and poor track record when it comes to doing the right thing in these situations. Again, I bring up Frank Boucher here.
Away from Greschner, in the last several years, we've seen the Rangers honor Jean Ratelle and Vic Hadfield with jersey retirement celebrations. During those nights, the Rangers brought back "the architect", in Emile "The Cat" Francis.
To this day, Emile Francis is 93 years old and will turn 94 in September. What are the Rangers waiting for? Like a Lester Patrick, Emile Francis deserves to be in the rafters of M$G as a builder, GM and coach. Isn't it a shame that the Islanders have the Rangers beat, when it comes to honoring their past? After all, both Bill Torrey and Al Arbour, have banners in the random buildings that the Islanders play in.
When it comes to Kobe Bryant, he was loved and respected by the NBA and their fans. He had reached a Jordanesque level of superstardom. Jersey retirements, Hall of Fame announcements and becoming an elder statesman representative of basketball, similar to someone like a Bill Russell, that was all coming for Kobe.
For Emile Francis, while not on the level of Kobe, obviously, Francis is a monumental figure in Rangers history. I don't need to recap the entire career of Emile Francis here. However, quickly, if you don't know, Francis made many positive changes for the Rangers, led the team to the Stanley Cup Final and took the bullet for rebuilding in 1975; a rebuild which led to another Stanley Cup Final appearance for the Rangers. And oh yeah – Francis got rid of the circus too, making MSG guarantee that every home Rangers playoff game would be played inside of M$G, rather than at neutral and away sites, as was previously done, prior to the era of "The Cat".
In my history blogs and even on my stuff on Stan Fischler, when Emile Francis passes away, a lot of Ranger stories and history will go along with him. It befuddles me, how the Rangers don't do ANYTHING with Emile Francis. They should be interviewing him, getting him to tell stories and teach new fans about what he did for the franchise. Instead of wasting time talking about mercurial millennials in Vitali Kravtsov and Lias Andersson, the Rangers and the beat writers, should spend some time talking about someone who actually accomplished stuff with the Rangers, in Emile Francis.
And yes, these are my personal feelings here, but I 100% believe that too much time is wasted on worrying about young men who haven't done anything, rather than appreciating the men who did do stuff. You can find a balance here, but more times than not, the Rangers thumb their nose at their past. It really makes me sick.
While Emile Francis is ALIVE, he should get the rafter treatment by the Rangers. He should be there for that night. Instead of waiting for him to die, where you know, the Rangers will put out sentimental material, the Rangers should be cherishing Francis in the NOW. Why must we wait for death to tell people how we feel, at least when it comes to sports?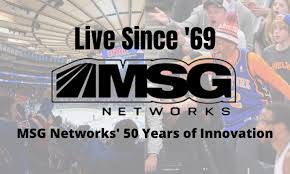 As someone who holds a torch for Rangers history, to this day, I don't know why the M$G Networks have never released footage of the Eddie Giacomin return game. Outside of Stanley Cup victories, this night was the most emotional night in Rangers history. For newer fans, who think Henrik Lundqvist can do no wrong, you won't believe me here, but Eddie Giacomin was and still is, the most beloved Ranger in franchise history. Ask your parents. And if you saw Giacomin play, I don't need to sell you on this here. And yes, for as much love as the 1994 Rangers have from fans, individually, none of them were ever as beloved as Eddie Giacomin.
Fortunately, when it comes to Giacomin, Giacomin is one of the few rare people that the Rangers have honored. His #1 jersey adorns the M$G rafters. Giacomin is still paraded around at M$G whenever he's in town, akin to what the Rangers do with Rod Gilbert.
However, in my opinion, I think it would be nice if the Rangers showed footage of Giacomin games on their network. The M$G Networks have so much dead airtime dedicated to utter nonsense. I'm sure that showing old games from the Giacomin era (and other eras) would do better ratings than the current crap that fills the M$G Networks during non Rangers & Knicks game-days. Plus, it's not like airing these games would cost a thing either. All you have to do is run the old tape and maybe get a guy like Dave Maloney to intro the game to the television viewer. If you really wanted to put some production into it, you could get Giacomin, or a player from whatever game you're airing, to provide alternate commentary over the game footage.
This also brings me to an idea I brought up in the past. Many of you are aware of my days in the wrestling business. During those days, one of the side-gigs I had was conducting "shoot-interviews", where I would film a famous wrestler for 2+ hours and ask them all sorts of insider questions. One of the biggest names I interviewed during this time was "Superstar" Billy Graham. I think this idea would work for the M$G Networks. I just don't know if Ranger fans would pay $10 for a DVD, of me interviewing an ex-Ranger and trying to get some good stories out of them. (You would have to charge for this DVD/interview, because you'd have to hire a production crew and pay the players for the interview.)
(And if you would pay for something like this, let me know. I just think podcasts have killed this idea. And I'll tell you what, if I could get them to do it, I think for $10, you would get your monies worth out of a Duguay/Greschner double interview DVD.)
To this day, the only old Rangers footage that airs on the M$G Networks these days are games from the 1994 playoffs. While those games are historic, it would be nice to see the Rangers look at the other 92+ seasons in franchise history too.
In closing in all of this, make sure to cherish the people in your life today, and don't wait. RIP to the nine people on that plane. And lastly, let's hope the Rangers do the right thing by Emile Francis and Ron Greschner – while Francis & Greschner's mother are alive.
---
At this time, let's switch gears here. After all, I don't like being too serious on these blogs and the topic of death, as you may know, is a downer. In fact, as I've brought up a lot recently (just because of the feedback I've received from new readers) I could break these blogs up in 767678686 different updates. However, I prefer to live by this blog's mantra – "10,000 words, no ads, one click!"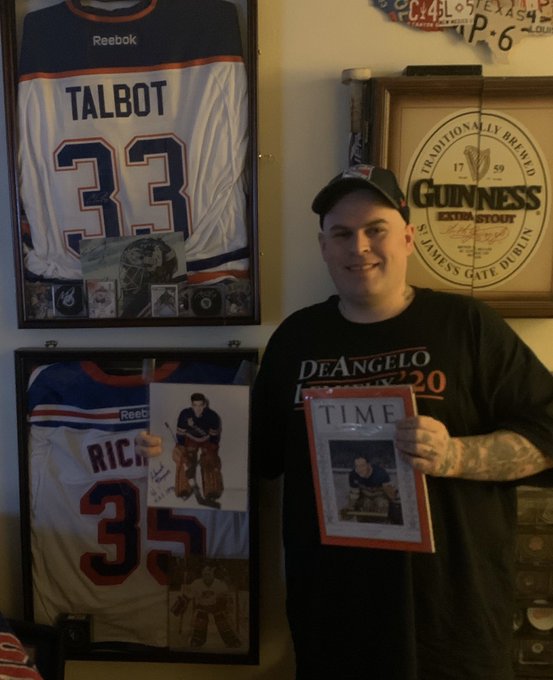 On Tuesday, January 28th, Tony DeAngelo once again took to Twitter to share his thoughts on politics. Of course, this then led to the liberal lunatics attacking DeAngelo. As usual, DeAngelo took all of this in stride, and had fun toying around with the mental cases that pollute social media.
(Oh, and if you're aren't aware already, check the archives for my previous stories on DeAngelo on Twitter. In short, DeAngelo doesn't hide his feelings as a Trump supporter, and because of that, some deranged Ranger fans want him off the team. SAD!)
The "controversy" all started innocently enough, when DeAngelo "quote-tweeted" Donald Trump's daughter, in Ivanka Trump:
First women president 24!!!! https://t.co/SbcIyxJ6bS

— Tony DeAngelo (@TonyDee07) January 28, 2020
This then to a 50/50 response, with people who are for Trump supporting DeAngelo, while the looney leftists attacked DeAngelo. DeAngelo kindly replied to some of the hate tweets with a smile on his face, which enraged the people who want to put DeAngelo down. You can check DeAngelo's twitter feed for all the responses.
While shooing away Twitter jerkoffs, as if DeAngelo had a social media fly-swatter, someone, in defense of DeAngelo, shared a picture of the DeAngelo/Lemieux 2020 shirt. In turn, DeAngelo tweeted this:
Who is selling these?? Please respond. Me and @blemieux22 want one pic.twitter.com/xKg1WrjVq9

— Tony DeAngelo (@TonyDee07) January 28, 2020
This then led to more responses, this time more pro-DeAngelo. Of course, this shirt also riled up moronic fans who don't realize that 99% of hockey players today are pro-Trump. After all, who in their right mind would want Bernie Sanders to steal all of their money?
Eventually, this all led to one of the people who makes these shirts contacting DeAngelo. (I've seen five different outfitters sell this shirt and I'm not 100% sure who came up with the "original" design. I put "original" in quotes, because after all, I've seen about 789676769678 shirts with two different last names, and the year 2020 slapped on right after.)
Later on, DeAngelo said this, regarding the sale of these shirts:
Ok. Will have some info on these tomorrow. Stay tuned and we will get them made and out to whoever wants one!
It looks like DeAngelo is now in the T-Shirt business. What an entrepreneur! What a capitalist!
And of course, no matter what Tony DeAngelo does, you will always have deranged people going at him and saying all types of vile shit. Here's one of our old friends: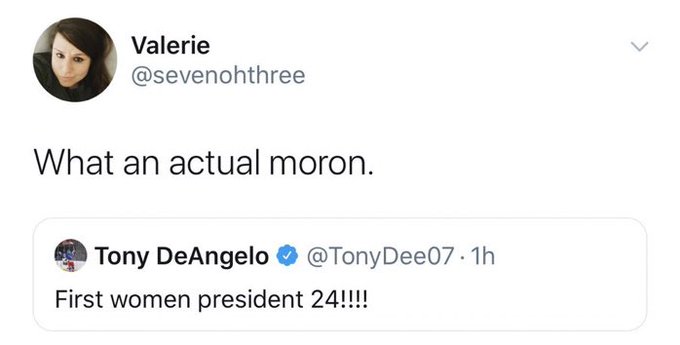 On the bright side, I guess it's nice that this woman isn't wishing death on DeAngelo again! I guess that's improvement!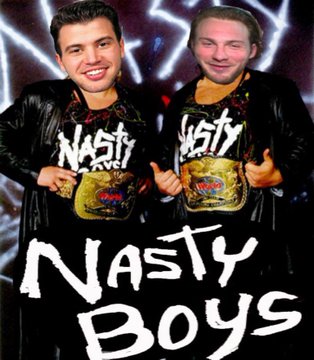 One of my favorite DeAngelo twitter exchanges of Tuesday? When some basement gremlin told DeAngelo he shouldn't be tweeting pro-Trump things during a contract year. As if how DeAngelo feels politically, will sway the opinion of any general manager in the league, come this summer. DeAngelo is having the best offensive season as a defenseman for the Rangers, since the days of Brian Leetch. Those numbers are what GM's will be looking at. GM's can give two shits less about DeAngelo supporting Trump and about DeAngelo selling tee shirts.
It just amazes me, how fans think their views on politics is what matters. I don't get how fans can hate on a player that's doing great for their team, just based on how a player feels politically. If Igor Shestyorkin came out tomorrow, and started singing the praises of Bernie Sanders and AOC, I wouldn't care less. In the same vein, if Brady Skjei got a MAGA tattoo on his forehead, that wouldn't change my opinion of him – I think the Rangers should trade him!
As long as you're not supporting terrorism, or anything like that, I don't give two craps about what these players believe in politically. All I care about is if they can produce for the Rangers and earn their money while they are here. Everything else is just entertainment. DeAngelo gets that.
NEXT!
---
On January 26th, the Rangers tweeted out the following: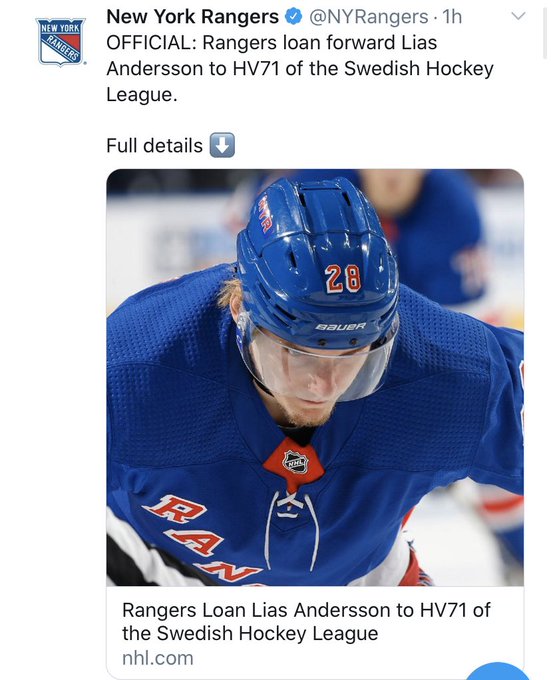 For the sake of posterity, here's the press release the Rangers put out on Andersson:
The New York Rangers announced today that the team has loaned Lias Andersson to HV71 of the Swedish Hockey League (SHL).

Andersson has split this season between the Rangers and the Hartford Wolf Pack of the American Hockey League (AHL), skating in 17 NHL games with the Blueshirts and 13 AHL games with Hartford. Andersson has played three seasons in the HV71 organization (2014-15 – 2016-17), including parts of two seasons in the SHL with HV71 (2015-16 and 2016-17), and he helped the team win the SHL Championship in 2016-17.
When I first heard that the Rangers loaned Andersson to HV71, my first reaction was, "what, the first 70 HV teams didn't want him?"
To me, this move, which does thaw relations between the Rangers and Andersson a tad, is just a move to get Andersson playing. It's in the best interest for Andersson and the Rangers to have Andersson playing. After all, if Andersson remains idle, what can the Rangers get back for him? A 25 cent pack of Juicy Fruit gum?
There's more pressure on Andersson here than on the Rangers. If Andersson plays well, it helps any perceived trade value he may have. And really, who knows, maybe this can be his ascent from rock-bottom. However, if Andersson stinks the joint out in Sweden, it will destroy any stock he may have.
When it comes to Andersson, the weight of the world is now on his shoulders. If he dreams of an NHL career (and who knows if that's what he even wants, as he has said he wants to be home in Sweden already) his journey back to North America starts with HV71.
While other fans are into Andersson's never-ending drama, I rather talk about a player that has a great attitude and has shown that he wants to play for the Rangers. Of course, once again, I'm talking about my man, in a one VINNI LETTIERI!
---
On Monday, January 27th, the AHL hosted their All-Star Game from Ontario, California. If you're going to have a minor league hockey All-Star game in America, I guess you host it in a city named after a Canadian province!
In the round-robin tournament, the Atlantic Division, which hosts the Hartford Wolfpack, won the All-Star game, lastly defeating the Central Division, by a final score of 3-1. Of note, Vinni Lettieri wound up scoring three points in the final game, meaning he was a part of every goal scored in the championship game.
While the NHL All-Star Game is meaningless, for these AHLers, it is way to showcase themselves and garner attention in their direction. The AHLers want to be at the All-Star Game and get some notoriety. This isn't the NHL All-Star Game, where stars want off and don't want to be bothered. For the AHL guys, this is a nice milestone and a way to create some buzz.
In the tournament, Vinni Lettieri scored three goals:
Vinni Lettieri with the lone goal in the 1st game for the Atlantic Division. The group loses 3-1. @InsideAHLHockey @TonyAndrock #AHLAllStar #PlayLikeANewYorker #HWP #NYR #AHL pic.twitter.com/zlFfonXK2V

— Ricky Milliner (@Milliner06) January 28, 2020
Vinni Lettieri with a blast of a shot to notch his 2nd goal of the #AHLAllStar game.#AHL #HWP #NYR #PlayLikeANewYorker @TonyAndrock @InsideAHLHockey pic.twitter.com/M117RllkEn

— Ricky Milliner (@Milliner06) January 28, 2020
Vinni Lettieri gets his 3rd goal in the #AHLAllStar game. Nice shot by the forward. #AHL #NYR #HWP #PlayLikeANewYorker @InsideAHLHockey @TonyAndrock pic.twitter.com/e0lWo0rGAi

— Ricky Milliner (@Milliner06) January 28, 2020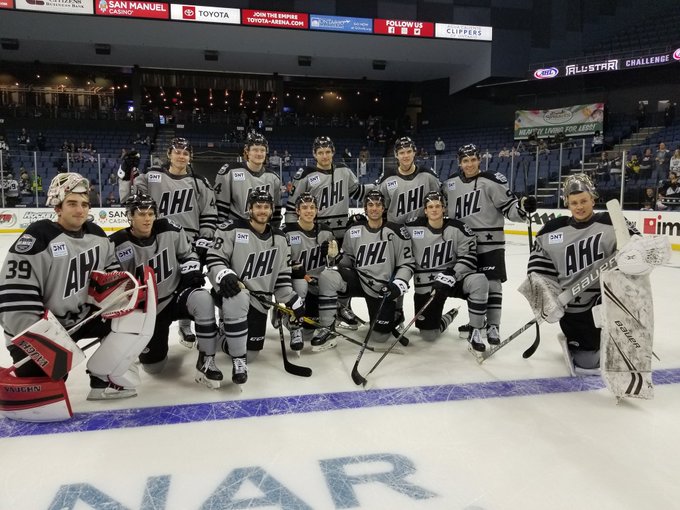 I have talked a lot about Lettieri on these blogs, including in the two Hartford game recaps that I have linked above.
For Lettieri, it's safe to say that he did more in his All-Star Game than Kreider did at his! I kid, I kid, I kid!
For Vinni Lettieri, who was a candidate for MVP of these games (Hershey Bears goalie Vitek Vanecek was named the MVP) he had a stellar showing on Monday during these games, games that he wouldn't have even been at, had Igor Shestyorkin not been recalled by the Rangers.
I'll spare you my normal spiels about Lettieri, as I did about three of them in the last two weeks here on this site. However, this game was just another reason why Lettieri should get a look at by the Rangers, before this 2019-2020 season comes to an end. As noted previously, I think we'll see guys like Lettieri, Di Giuseppe, Nieves, Rykov, Hajek and others, after the NHL trade deadline. Speaking of the NHL trade deadline…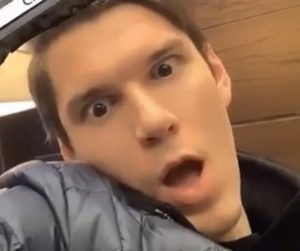 As I predicted in my blog recapping the Rangers/Islanders game, this week has been nothing but trade talk and speculation from the media and fans. Of course, everyone wants Kreider and Georgiev out of town. Others want DeAngelo, Strome and Lemieux dealt. There's also light talk about moving on from Fast as well.
As I said in that Ranger/Islander blog, and in other blogs this season, when does it become about the now? How many years of selling do you need? When does it become about creating and growing a core?
To this day, the Rangers haven't been able to replace the production of guys like JT Miller and Ryan McDonagh. If you do move on from Kreider, who is replacing him?
And for all the morons who want DeAngelo traded, why would you move on from a guy who is producing at a historic level, for a potential maybe player down the line? DeAngelo hasn't even hit his prime yet. You want to sell off on that, with the hopes of finding someone who may be able to replicate DeAngelo's numbers?
I'm pretty sure you already know my opinions on the goaltenders! I think my opinions on this subject are as well known as the news of Kobe.
I've talked about the trade speculation and RUMORZ~! in the past already. There's no new news to talk about here, outside of Larry Brooks pledging his allegiance to the Swedish flag and demanding the Rangers trade Georgiev. What a shocker from the messenger pigeon of hockey reporting! Maybe Dan Boyle and John Tortorella were right about Brooks!
If there's one thing you don't really see out there, it's the talk about trading Brady Skjei. I think I'm the only one who brings this up. Skjei has a horrible contract and isn't producing. The Rangers have a ton of left-handed defensemen in the system. If the Rangers could move Skjei, that would allow you to re-sign DeAngelo and give a shot to someone like a K'Andre Miller, Yegor Rykov, Libor Hajek or Vincent LoVerde next season.
Expect the trade rumor mill to keep on churning, no matter what the Rangers do, from now until February 24th.
Oh, and as I've said on the past on these blogs, the only thing I'm 100% sure about is this – if the Rangers don't give Chris Kreider a new contract between now and February 24th, he's a goner. Jeff Gorton isn't Garth Snow. There won't be a John Tavares situation here.
---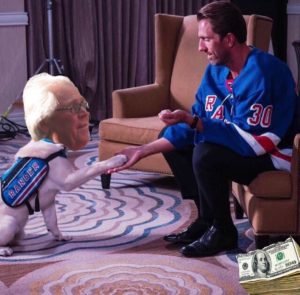 And now, main event time of tonight's blog.
If you're not a child, a tween or suffering through some sort of mental disease, you understand that the Rangers need to move on from Henrik Lundqvist in the present time. For others, people ahead of the curve, like myself, we knew that the Rangers had to move on from Lundqvist years ago. Instead, the Rangers hung onto this guy, as if he was a life preserver. In turn, the Rangers are trying to keep their head above water, for the third straight year in a row.
Recently, some, not at all, staunch Cult of Lundswiss supporters have started to see the light a bit and have realized that it's time for Lundqvist to pack his shit. Fans who have been up Lundqvist's ass for so long, are starting to climb out and see the light.
Former Cult of Lundswiss members, and even the Cult of Lundswiss themselves, all have a new talking point when talking about the Rangers and Lundqvist needing to part ways. It goes like this, "Lundqvist is a future Hall of Famer, but it's time for him to go."
Six years ago on this site, I told you that the Rangers would never win a Stanley Cup with Henrik Lundqvist. I'm here now to tell you that he's not a Hall of Famer either. After all, it's the Hall of Fame, not the Hall of Very Good, the Hall of Choking, the Hall of Coming Very Close and the Hall of "IT'S EVERYONE ELSE'S FAULT BUT MY OWN!" And the line of, "it's a team game" always tickles me. It's always a team game when they lose, but Lundqvist gets paid the most money and is the first one to point fingers after a loss. Hilarious.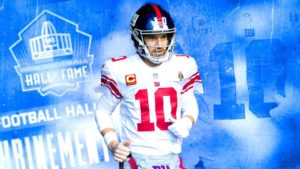 In light of Derek Jeter being announced to the MLB HOF and the Eli Manning retirement, many Ranger fans have equated the career of Henrik Lundqvist with these two pillars of their respective fields. Those fans are wrong.
Let's quickly take Derek Jeter out of this equation. Derek Jeter, even before being one vote shy of becoming an unanimous Hall of Famer, was always going to the HOF. There were no if's, and's or buts about it. Jeter had a HOF career, had all the hardware to back him up and was one of the most clutch players of the modern era. And now, it's a fact – Jeter is going to the Hall of Fame.
When it comes to Eli Manning and his candidacy for the HOF, to me, he's a lock. Despite how you may feel about Eli, when it comes to Hall of Fames, the strictest Hall of Fame is the baseball Hall of Fame. After that, it's the Hockey Hall of Fame. Then it's the NFL Hall of Fame. Of the four sports, the easiest HOF to get into is the basketball HOF.
When you look at quarterbacks in the NFL HOF, players with careers that don't compare to Eli Manning's are in. Eli is a two-time Super Bowl MVP, which puts him in rare air. And for the people who talk about those two Superbowl's as "easy" or "lucky", they couldn't be more wrong. Eli was fantastic in those two seasons and in those playoff runs. Furthermore, he beat the greatest NFL dynasty ever and while in their prime. And oh – Eli did this twice.
During Henrik Lundqvist's peak & prime, he had a great defense in front of him. At the end of the day, he didn't get the job done. When Eli Manning had an offensive line, he got the job done twice. He might've won a third Superbowl too, but Plaxico Burress went out and shot himself, thus dampering the Giants hopes of an extra crown in the Eli Era.
The last few years of Manning's career were unfortunate. In sports, the head coach of an NFL team is the most impactful, of the four major sports in America. In Eli's last years as a player, he was saddled with two coaches who had no business coaching an NFL team. He also had no offensive line to speak of, ever since Tom Coughlin was jettisoned out of town, over five years ago.
While Eli was never the most dominant player of his time, he was a winner. He was able to carry a team. He was a great football player and a leader. I think he makes the NFL HOF and because he WON, twice, it strengthens his resume. And as a bonus, by retiring before guys like Drew Brees and Tom Brady, he will probably be the biggest and best name on the ballot, once his name is called.
One advantage that Lundqvist has had over Jeter and Manning, is the fact that he's not under the same microscope as those two. In New York, football and baseball are king. After that comes basketball, MMA, tennis, ping-pong, horseshoes, Jenga, Twister, and then somewhere after badminton, comes hockey.
While I'm exaggerating here for effect, the point remains the same – in NY, hockey is not a focus of newspaper back pages or radio airwaves. In fact, Ryan Strome, in an interview with the NY Post, recently said something that many Rangers before him have said – "I like playing in NY because I'm rarely recognized. I can go out and not be mobbed." That same fact doesn't apply for guys on the Yankees, Mets, Giants, Jets or Knicks.
Let's face it, NY is one of the hardest cities to play in, for athletes of the other three major sports. You're constantly in a fishbowl. You're constantly being criticized. While hockey players have to deal with Larry Brooks and his bullshit, for the most part, they can walk these streets virtually unnoticed. Jeter and Manning won in NY, multiple times. They dealt with the pressure. The criticism. The media. These leaders were beloved by the teammates, and even during the down years – WOULD NEVER BLAME THEIR TEAMMATES FOR ANYTHING. You can't say the same thing about crybaby Lundqvist.
In a town here hockey is not prevalent in, and in a town where the media treats hockey like a blip on the radar, Lundqvist could never win like the other long-time pillars of this town. Simply put, Lundqvist is not in the same air as Manning or Jeter.
And lastly on the Manning/Jeter/Lundqvist comparisons, in six of the last seven years of Lundqvist's career, stat-wise, the Rangers have gotten better goaltending and for much less money, out of their back-ups, than they have out of Lundqvist. You can't say the same thing about Jeter or Manning.
Again, I bring up Jeter and Manning here, because they are in the headlines right now, and I see Ranger fans trying to put Lundqvist into the conversation. Sorry, that's an EPIC FAIL. Lundqvist is nowhere near these guys. Lundqvist has more in common with Mark Sanchez and his good friend Matt Harvey, than he does with Eli Manning and Derek Jeter.
The sport of professional hockey has been around for over 150 years. The NHL, founded in 1917, as a way to kick Eddie Livingstone out of pro hockey, has now been around for over 100 years. In 1943, with support from the NHL, the Hockey Hall of Fame was established.
Today, in 2020, covering over 150 years of professional hockey, from Canada to Russia, only 36 goaltenders have qualified for the Hockey Hall of Fame. Of note, of the 36 goalies in the HHOF, only Vladislav Tretiak, of Russia, is the only goalie in the HHOF to have not played in the NHL.
When it comes to Henrik Lundqvist, most Ranger fans live in a bubble. Many Ranger fans were recently outraged when Marc-Andre Fleury was named the goalie of the decade by the NHL and NBC Sports. I covered this topic in my last blog. When you get out of NY, or if you're able to take the blinders off, it's fairly obvious to see that MAF was better than Lundqvist in the last decade.
Pro Lundqvist fans can only come up with excuses to defend Lundqvist. These fans ignore how MAF has better numbers, and will just blame Lundqvist's defense, bad hair days, coaching, the ozone layer, kale smoothies, aurora borealis, sun spots and whatever else they can grasp at, as a reason for why Lundqvist has failed to win the Holy Grail. To everyone else with a brain, they see Lundqvist for what he is – very good, but not a HOFer.
When you look at the goaltenders and the HHOF, you have to know your history. As mentioned, there are only 35 NHL goalies, in 100+ years of NHL hockey, to make the HHOF. However, until the mid-1960's, each NHL team only carried one goaltender. While you would have a back-up goaltender from time-to-time, it wasn't until the 1960's where you saw each team carry a back-up goalie full-time. Furthermore, when you look at the goalies in the HOF today, only five of these goalies have played past 1990. The other 30 NHL goalies in the HOF all played prior to 1990, with many of those goalies playing in the one goalie era.
Like any sport, it is tough to compare eras. It's extremely difficult to compare goalies of different eras. In other eras, you had goalies playing without masks and with pads as flimsy as wet cardboard. In the 1980's you had high scoring games. However, the Hall accurately reflects each era. That's why a guy like Grant Fuhr, with a career save percentage of .887 and a GAA of 3.38 is in the Hall of Fame, while a guy like Lundqvist, who has better numbers, may never make it.
When you look at Henrik Lundqvist's career, hardware wise, which is a major factor when determining Hall of Fame goalies, he never won a championship. However, he did win a Vezina, once. Let's take a look at the other Vezina goalies during Lundqvist's career in the NHL.
VEZINA TROPHY WINNERS IN THE LUNDQVIST ERA:
2005-2006: Miika Kiprusoff
There are many Flames fans who want Kiprusoff in the HOF, but that hasn't happened yet. Kiprusoff had good years, but those years haven't brought him entry to the HOF.
---
2006-2007 & 2007-2008: Martin Brodeur
Marty is in the HOF, where he belongs. If you're arguing against Marty in the HOF, you're a Father Finkin' idiot.
---
2008-2009 & 2010-2011: Tim Thomas
If Henrik Lundqvist gets into the HOF, it's a direct slap in the face to Tim Thomas. During Thomas' career, he won two Vezinas, a Stanley Cup and a Conn Smythe. His 2011 playoff run is one of the best runs of the modern era, by any NHL goaltender. How can you put Lundqvist into the HOF if Thomas isn't in it? Thomas has the hardware and the numbers to back him up. While I'm not advocating for Tim Thomas right now, he probably deserves to be in the HOF.
---
2009-2010: Ryan Miller
Is Ryan Miller a HOFer in your eyes? If no, then how can Lundqvist be one?
---
2011-2012: Henrik Lundqvist
Let's face it – Lundqvist's Vezina win doesn't happen if John Tortorella isn't his coach. Lundqvist never won a Vezina before or after Tortorella. Tortorella went on to see another one of his goaltender's, in Sergei Bobrovsky, win a Vezina.
---
2012-2013 & 2016-2017: Sergei Bobrovsky
Bobrovsky has one more Vezina than Lundqvist and the same amount of Cups. If Lundqvist gets in the Hall, then can't you argue for Bobrovsky too? Bobrovsky had more peak years than Lundqvist and was never outplayed by his back-up.
---
2013-2014: Tuuka Rask
Rask has a Cup, albeit, as a back-up. However, he also has a Vezina and a Stanley Cup appearance (2019) under his belt. I think he has a better case than Lundqvist for the Hall.
---
2014-2015: Carey Price
Carey Price has a Vezina and a Hart Trophy. However, he doesn't have any playoff success. That said, if Lundqvist gets in, shouldn't Price get in? In my opinion, neither are worthy.
---
2015-2016: Braden Holtby
Holtby still has more years left to go, but at the present date, he has a Cup and a Vezina. He's also been on multiple Presidents' Trophy winning teams too. One day, he may even surpass Lundqvist in wins. Holtby may have a stronger case than Lundqvist for the HOF right now.
---
2017-2018: Pekka Rinne
Rinne pretty much has the same career as Lundqvist. A franchise goalie who won a Vezina and lost in his one chance to win a Cup. Neither are HOFers to me.
---
2018-2019: Andrei Vasilevskiy
Jury is still out on Vasilevskiy, as he doesn't have the time like the other goalies on this list.
---
Lundqvist supporters for the Hall will bring up Lundqvist's career wins total. Of course, they won't bring up how that stat is skewed and favors Lundqvist. After all, most of the goalies on the all-time wins list didn't play in the no-tie era like Lundqvist did. Furthermore, goalies from past eras didn't play in 82 game seasons either. With more games on the schedule, and in the no-tie era, Lundqvist has had an advantage over many real Hall of Fame goalies.
When you look at the Top 10 list of goalies with most NHL wins, there are four names that aren't in the Hall of Fame yet. Those names are Roberto Luongo (489 wins), Henrik Lundqvist (458 wins), Marc-Andre Fleury (458 wins) and Curtis Joseph (454 wins).
Of those four names, Curtis Joseph, since he retired in 2009, remains one of biggest goalie snubs for the HOF. Luongo retired prior to this season and isn't eligible yet, while Lundqvist & MAF are still active. Joseph spent most of his playing days in the tie-era, meaning that if he played in the no-tie era, he could've potentially hit 500+ wins.
Like Lundqvist, in international play, CuJo has a gold medal. However, Team Canada didn't throw games in their Olympic run, as Sweden did in their Olympic run. (Check out https://nesn.com/2011/12/report-peter-forsberg-says-sweden-threw-game-during-2006-winter-olympics/ for more on this.)
If CuJo isn't in, with his impressive resume, how can Lundqvist go in? And yes, the Hall knows the difference between eras, even if the Cult of Lundswiss doesn't.
When it comes to Luongo, it's the same thing I always say. I think Luongo and Lundqvist have had parallel careers. However, Lundqvist had the luxury of playing in a big market like NY, where Luongo spent all of his career in tiny markets, with the Islanders, Canucks and Panthers. When compared to Lundqvist, Luongo has more Olympic wins and went further in his Stanley Cup Final loss (7 games) than Lundqvist did in his lone appearance (5 games).
Is Luongo a Hall of Famer? If you're Henrik Lundqvist, you better hope so. If Luongo gets in, that will help the case for Lundqvist. However, was Luongo ever the most dominant goalie of his era? That said, I think you can make an argument for Luongo, but when you look at the 36 goalies in the Hall, I don't know if Luongo was ever as good as any of them.
When it comes to MAF, if he retired tomorrow, I think he's a HOFer. However, he's not retiring tomorrow. MAF has multiple Stanley Cups to his name and should easily surpass 500 career wins. Plus, the stuff he did with Vegas alone, boosts him to HOF status in my eyes.
Of course, as mentioned last blog, when people talk Lundqvist vs MAF, they want to bring up Crosby and everything else. However, the HOF is black and white. Numbers and hardware get you in. Excuses don't. These silly "expected" stats, which are all in the eye of the beholder? They don't mean a damn thing for a HOF bid.
Speaking of ex-Penguin goalies, let's talk about current HHOF snubs.
When you look at goalies who have either been snubbed by the Hall of Fame or are borderline Hall of Famers, I think you can make a strong case for Tom Barrasso. During Barrasso's run in the NHL, he won 2 Stanley Cups, a Vezina Trophy and still has the most points of any goaltender in NHL history. He's also one of the greatest American goalies of all-time.
Barrasso has the numbers and hardware, and he isn't in. How is Lundqvist and his one Vezina in 15+ years better than Barrasso's career?
Another Hall of Fame snub, is an ex-Ranger, in John Vanbiesbrouck. Beezer is one of the greatest American goaltenders ever. Beezer, like Lundqvist, has a Vezina to his name and a Stanley Cup Final appearance too.
If you want to dive into Rangers history a bit, you could also argue that Mike Richter and Davey Kerr had HOF careers. However, as of this writing, neither are in the HOF either. (Both Kerr and Richter have had supporters championing their cause over the years.)
The biggest question left to tackle is this – "If Henrik Lundqvist wins a Cup, is he a Hall of Famer?" To me, if Lundqvist can win that Cup (I don't see it ever happening) it definitely bolsters the argument for him getting enriched in Toronto. However, if he gets that Cup, I do think guys like Lorne Chabot, Tim Thomas and Tom Barrasso should get in too.
Here's the final deal here. When you look at the goalies in the Hockey Hall of Fame, they all have the numbers and the hardware. Whatever excuse you want to make for Lundqvist's failures to win, it holds no weight with a HHOF. There are other goalies with the numbers and the hardware, that aren't in.
What really hurts Lundqvist to me, assuming he never wins a Cup, is that ever since he signed that contract that made him the highest paid goalie in the league, his numbers were pedestrian. He never was considered for a Vezina. He was routinely out-played by his back-up goaltenders. He has a GAA of 2.75, ever since signing that contract. That GAA is great if he was playing in the 1980's – but looks terrible, when compared to goalies of this era.
For all the talk about Lundqvist's records in Game 7's of a playoff series, he's 61-65 in the playoffs. He went to so many Game 7's because he couldn't finish a series in the first six games. In defense of Lundqvist, although he demanded the money, he's a victim of the salary cap era. In a different era, the Rangers could've put forth a better offensive team around him. However, he wanted the money and it hurt the Rangers of getting that extra one or two pieces, that may have helped them win a Cup. Again, none of that matters when it comes to HOF bid. It's all about the numbers and the hardware.
Here are a few more facts that you should know. In the last 30 years, the Hall has never inducted a goalie that never won a Stanley Cup. Prior to that, the only two goalies to not win a Stanley Cup, and were inducted into the HHOF, are Eddie Giacomin (1987) and Vladislav Tretiak (1989 and who didn't play in the NHL).
I will say this, if Eddie Giacomin is a HOFer, then Lundqvist should be one too. However, I think the standards have changed.
I think what hurts Lundqvist the most, is the era he played in. If Lundqvist gets in, then you can open the floodgates for guys like Barrasso, MAF, CuJo, Holtby, Jonathan Quick, Price, Bobrovsky, Richter, Kerr, Thomas, Rask, Miller and others. The Hall has been very stingy with inducting goalies. If Lundqvist goes in, you can argue for many other goalies. Will the Hall be willing to let in a dozen+ more goalies?
While it might seem that I'm arguing against Lundqvist for the HHOF, that's not my aim. My only argument is that many others deserve the honor more, and based on what we know and have seen, Lundqvist isn't a HHOFer.
I'm at word 9734 right now. When I started this blog, I had no clue what I was going to write about!
Moving ahead, Rangers vs Red Wings on Friday night. I'll be back for that game for sure.
If something major happens between now and Friday, such as a trade or a Lundqvist buy-out, I'll return with something quick.
Until then, as always, thanks for reading and…
"LET'S GO RANGERS!"
Sean McCaffrey
BULLSMC@aol.com
@NYCTHEMIC on twitter