What's up everyone and welcome to another blog, right here, on the non-award winning BlueCollarBlueShirts.com. In a rare Sunday afternoon tilt, the Rangers defeated the Winnipeg Jets, with a score of 3-1. For the Rangers, this was their second win in a row since the Jeff Gorton & Glen Sather open letter to their ATM's and the press conference that ensued immediately after.
What also must be mentioned, is that Henrik Lundqvist, the most consistently inconsistent goalie in the league, put together a strong effort in this win. If you recall, Rangers coach, Alain Vigneault, called out his goalie for not being up to snuff. Was this a motivational tactic? Has AV been influenced by these blogs? Or was AV just lucky as fuck here? Only AV knows.
Whatever made AV speak out against the one player who can get him fired, (We miss you Torts) for one game, for the time being, it worked. AV poked the bear and the goalie responded.
In case you're not familiar with what AV said about Lundqvist, check out my last blog. Speaking of my last blog, plug time! Here are my most recent blogs, in case you missed them:
---
---
---
---
---
You can't say rebuild rumors are swirling around Rangerstown, because Jeff Gorton and Glen Sather, flat out told you, as a fact, that the team will be rebuilding. However, does two wins since their statement make you reconsider? I mean after all, the Rangers have put forth two strong efforts against playoff bound teams.
More impressively, the Rangers are winning games with rookies & players like Vinni Lettieri, Neal Pionk, Anthony DeAngelo, and John Gilmour in the line-up and not with players from their opening day roster, such as Kevin Shattenkirk ($6.65M), Marc Staal ($5.7M), Ryan McDonagh ($4.7M), Chris Kreider ($4.625M) Brendan Smith ($4.5M) or the new Messiah for many Ranger fans, Pavel Buchnevich.
For all the people signaling for the horn on the "FIRE AV" train, Alain Vigneault and the Rangers have now won two games in a row. These wins saw a patchwork roster of rookies & players, under 25 years old, playing hard. Even better, these Rangers beat two good opponents. However, I'm sure those same fans will just give 100% of the credit to Henrik Lundqvist and not the coach. Isn't that how it works with some of these people? SAD!
The fact of the matter is that while I would give Henrik Lundqvist a bulk of the credit in today's win over the Jets, I truly believe AV should not be overlooked. I know many people in the NYR universe just go with whatever the popular opinion is, but how can you bury the coach, when the team just won these two games and with the roster he won with?
As stated in prior blogs, how can you blame a coach when his millionaires don't show up for games? Maybe my work ethic is stronger than some of these players, but I don't need my boss to tell me what to do non-stop. I know my job for the day and get it done. Is it AV's fault, that the top paid goalie in the world, hasn't been a Vezina candidate since signing that contract? Is it AV's fault that Glen Sather has been historically the worst GM in the history of NY sports? Is it AV's fault that his owner does not give a shit about his hockey team?
I know I've done the Lundqvist and AV topics to death here, but after a win like today, I just think AV deserves some credit. I buried Lundqvist for his terrible games the last few weeks, and even I, the ringleader of the "TRADE/DEPORT LUNDSWISS" mobile, have to give him credit for today's win. The same people, drinking the AV haterade, must do the same, and admit that AV has done a good job since the letter/press conference.
As stated in my last blog, it seems that every time I think I'm all caught up on the latest on-goings in Rangerstown, 10 more things happen. While Saturday wasn't as busy as the last off-day, on Thursday, the Rangers did have some off the ice news.
Let's do good news first, bad news second and save the best news for last.
The good news, Jimmy Vesey, after missing three games due to a concussion, was back in the line-up. Mark my words now, the next time Vesey gets a concussion, he'll miss more than three games. For Vesey, you just hope that he's able to play his game. I think he did just that today. However, one can not lose sight that once you get one concussion, you're prone to many more. Just look at Mika Zibanejad.
The bad news, after leaving the game against Calgary on Friday, Ondrej The Giant has been ruled out for the next 2-3 weeks. According to the Rangers, he has a sprained MCL. Pavelec now joins Shatty, Kreider, Staal, McDonagh and Buchnevich on the IR & scratch list.
With Pavelec's injury, instead of shopping around and wasting money on a back-up goalie, the Rangers went within the system and called up Alexandar Georgiev, who's been, as the kids say, "WOKE" and "LIT" in Hartford.
It's funny, in a time not too long ago, Brandon Halverson was supposed to be the guy. Obviously, it seems like CZAR IGOR SHESTYORKIN will be the next heir to the throne. However, Alexandar Georgiev, due to his recent hot streak, will get a chance to make a case for himself.
In my perfect world, the Rangers PUTIN it all up, deport the Swede out of NY, and go with two Russian goalies next season. Pass the vodka, dah!?!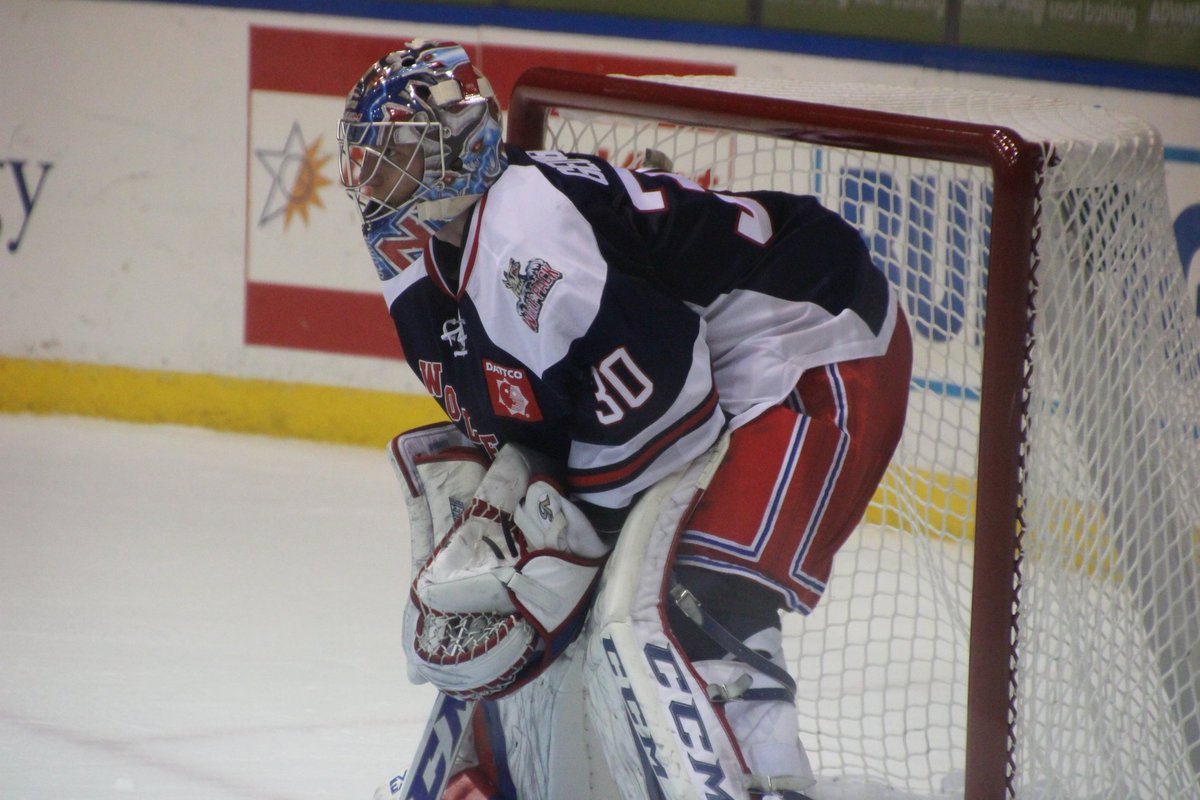 With Pavelec out for 2-3 weeks, we are bound to see ALEXANDAR THE GREAT get a shot in the league. If you're not familiar with him, here's what the Rangers put out in their press release:
"Georgiev, who turns 22 years old today, has appeared in 31 AHL games with the Wolf Pack this season posting a 12-11-6 record, along with a 2.97 GAA, a .908 SV%, and 2 SO. In his last nine AHL appearances (since Jan 19th), he has posted an 8-0-1 record, along with a 1.76 GAA, a .948 SV%, and 2 SO, and he has made at least 40 saves in three of the nine appearances. He made a single-game season-high 48 saves on February 2nd at Providence, and he stopped all 43 shots he faced to earn his first career AHL shutout on January 21st vs. Wilkes-Barre/Scranton. In addition, Georgiev ranks fifth among qualified AHL rookie goaltenders in SV% this season."
Going into today's game with the Jets, I thought the Rangers should've thrown Georgiev out there. He's been a hot hand. If you're truly rebuilding, it would be a good test against one of the better teams in the league. Obviously, the contrary opinion is that if Georgiev gets smoked in game one, then you can hurt his confidence.
Nothing against Mackenzie Skapski, because I was down with the Ginger Buffalo Killer, but when NYR brought him up, he started and won two games against a Buffalo team, dead set on tanking for Connor McDavid. (They settled for Jack Eichel.) From there, Skapski never did get another NHL start, as he would struggle in Hartford, before getting sent down to the Rangers ECHL affiliate, the Greenville Swamp Rabbits, of South Carolina. When you're playing for a hockey team in South Carolina or for a team with a name like the "Swamp Rabbits", you know your career isn't exactly where you want it to be.
So perhaps AV knew what he was doing when he spoke out against the untouchable one, with the lifetime pass from all ridicule and criticism. I mean after all, it's sacrilege to mention that, GASP, Lundqvist isn't a top goalie in the league anymore. Even the most devout Lundqvist kool-aid drinker has to admit, that his contract is over-the-top.
To this day, I will never get the THOU SHALL NOT BESMIRCH THE NAME OF THE OVERPAID ONE, while guys like Brian Leetch, Mark Messier, Adam Graves, Harry Howell, Andy Bathgate, Jean Ratelle and EDDIE FUCKING GIACOMIN, were all traded. Let's not forget, this is the cap era, where you see more trades than eras ago and you have to make trades sometimes for financial reasons, and not production reasons. (See the 2010 Blackhawks.)
Anyhoo, give AV credit for riding with his number one goalie. It tells you that he wasn't embracing a rebuild. Lundqvist's performance today suggests the same.
I swear – when I do these manifestos, I really have no idea of what I'm going to talk about in my intro. I just spent nearly 500 words on Mackenzie Skapski. Sometimes the beer just goes down easy and the fingers flow, kind of like Micheletti in a Pines Lodge room with his Swedish sex doll.
As much as I'd like to get into today's game, I'd be remiss if I didn't first mention that the game was nearly impossible to watch.
The talk among Ranger fans wasn't just the win today, it was the complete ineptness of the M$G Networks and really, the NHL as a whole.
For whatever reason, this game was on MSG2 or MSG plus, whatever you want to call it, while some random soccer game aired on the normal MSG channel. I know there is a large contingent of soccer fans out there, but you can't tell me some meaningless soccer game does better TV ratings than a Rangers game. It's why the Knicks always bump the Rangers to the second channel – the Knicks do better ratings.
With Soccer getting top billing over the Rangers, the Rangers were relegated to the weaker channel. In turn, the game did not air properly for the first 41 minutes. Essentially for two hours, my TV and many others across Rangerstown, just saw a frozen screen of the MSG Hockey Show. For others, they had a picture and no audio. In other words, every fan experienced problems today. Here's what the M$G Networks had to say about the problems:
We are currently experiencing an outage that is affecting customers across multiple providers. We are working to resolve this issue. We apologize for this.

— MSG Networks (@MSGNetworks) February 11, 2018
As we work to resolve technical difficulties – @nyrangers fans tune in to 1050am and @nyknicks fans tune in to 98.7fm. We will continue to update as the situation evolves.

— MSG Networks (@MSGNetworks) February 11, 2018

My favorite part about the second tweet was the word "evolves." Why would the problem evolve? It should dissolve. Leave it to the M$G Networks, another James Dolan property, to fumble another problem.
Whether you agree with my opinions on the team, the players, M$G or anything else Rangers related, I think the one thing everyone can agree with, is my passion to watch the Rangers. I also enjoy the rest of the league. However, as stated in my last blog, I just haven't had as much time this season to watch the Western Conference, due to my busy work schedule. That said, I still pay top dollar for Optimum, because I want the M$G Networks. I want the NHL Network. If it wasn't for sports, I would've cut the cord long ago.
To that point, I also have M$G Go. I also have the NHL Network package, meaning I pay something like $129.99 a year, for access to every NHL game. Of course, Ranger games are blacked out.
So here I am, paying all this fucking money, and having devices such as a television, a PS4, a computer, a laptop, an iPad and an iPhone, yet I couldn't watch the game. I was better off with a fucking Etch-a-Sketch.
So despite paying all this money to legally watch these games, what did I do for this game? I found an illegal stream off of Reddit. The stream worked flawlessly and it took little effort to find. The NHL and M$G make it so costly and impossible to watch a game when they are having issues. Days like this makes me wonder why I even pay a dime, when it's so easy to just stream games?
I mean think about it – NYR plays in the biggest market in the world and the NHL has offices in NY. Are you telling me that the NHL didn't know that M$G Networks was having problems? Even more infuriating, the game was on the NHL Network in out-of-market areas. It was blacked out in NY. Are you telling me someone couldn't pick up a phone, and just air the game on the NHL Network? Nah, that would make sense. It's easier to piss off a customer, who will come back anyway, than violate any sort of TV $/contract.
I've gone on long about this already, but like everyone else watching the game, I had issues. For the first two periods, I watched the Jets TSN feed. Once the M$G Networks got their shit together, at 19:03 of the third period, I switched back to that.
If there was any positive spin to all of this, it was the fact that I was Micheletti free for 40 minutes!
Shit, I wasted a lot of time on that intro. I gotta hurry up, I want to see how that little fucker Carl dies on the Walking Dead tonight!
As usual, the ESPN.com box score:
1st Period Summary

Time
Team
Scoring Detail
NYR
WPG
1:06

Nikolaj Ehlers (21)
Assists: Mark Scheifele, Blake Wheeler
0
1
18:54

Mats Zuccarello (9)
Unassisted
1
1
Time
Team
Penalty Detail
5:48

Kevin Hayes: 2 Minutes for Slashing

2nd Period Summary

Time
Team
Scoring Detail
NYR
WPG
No scoring this period
1
1
Time
Team
Penalty Detail
4:33

Tyler Myers: 2 Minutes for Cross checking
8:10

Dustin Byfuglien: 2 Minutes for Holding
11:13

Cody McLeod: 2 Minutes for Interference
13:21

Cody McLeod: 5 Minute Major for Fighting
13:21

Matt Hendricks: 5 Minute Major for Fighting
16:39

Blake Wheeler: 2 Minutes for Goalkeeper Interference

3rd Period Summary

Time
Team
Scoring Detail
NYR
WPG
16:07

Jimmy Vesey (11)
Assists: Brady Skjei, David Desharnais
2
1
19:17

Michael Grabner (23)
Assist: Kevin Hayes
3
1
Time
Team
Penalty Detail
0:56

J.T. Miller: 2 Minutes for Tripping
3:12

J.T. Miller: 2 Minutes for Tripping
7:42

Nikolaj Ehlers: 2 Minutes for High-sticking
Goaltending Summary
Rangers

New York Goaltending

Player
SA
GA
Saves
SV%
TOI
PIM
H. Lundqvist
38
1
37
.974
60:00
0

Jets

Winnipeg Goaltending

Player
SA
GA
Saves
SV%
TOI
PIM
C. Hellebuyck
27
2
25
.926
58:36
0
Over the course of an 82 game season, hockey teams will find different ways to win and different ways to lose. While the Rangers have now won two games in a row, both games were completely different. For starters, the Rangers had a tremendous first period on Friday, against the Flames, followed by a stinker in the second. In today's win over the Jets, the Rangers looked like doo-doo in the first, but came out flying in the second. The Rangers also scored PPG's on Friday, but despite looking good, couldn't find the net in four different PP attempts today. I also thought Lundqvist was much better today, than in the win on Friday night.
I know I said it already, but this bares repeating – LOOK AT THE RANGERS ROSTER. Here it is:
I mean look at the defense alone. Smith, Shattenkirk, McDonagh and Staal weren't in this game. The millionaire club was replaced by the Golden Corral special of Pionk, DeAngelo, Kamfper and Gilmour. For all the talk about the Rangers defense, these guys have now played two strong games in a row, with Tony DeMAGAngelo looking the most impressive.
You all know my thoughts on Lundqvist already, but really, if you can develop all this talent, want to get young and want a new core, it makes no sense to rebuild around an aging and expensive goalie. NYR has the best goaltending coach in the league. Time would be better spent with guys like Shestyorkin and Georgiev under Allaire's learning tree. You need whoever the next goalie is going to be, to come up with the new core. This way, everyone is ready at the same time.
However, if the Rangers continue like this, the rebuild may be put on hold. I'm never one to overreact over any one win or any one loss, but the optimist in me wants to say, come June, we will be talking about how the open letter changed the season. However, the realist in me says, come the Spring, I'll be saying I told you so, once again.
Once I found out that I wasn't going to be able to watch the game legally, I found an illegal stream and turned on the radio to listen to Dave Maloney and Don La Greca. Real quick – Maloney is the man and as stated ad-nauseam, belongs on television. La Greca is the shits. While he has a face for radio, he doesn't have the voice, nor does it ever feel natural. Foster Hewitt, he is not.
I had to find a stream for this game, because I'm from the television generation. Hockey just doesn't lend itself to radio for me. It's just too fast, too much going on and it's impossible for any broadcaster to keep track of 12 players on ice, two coaches, the referees and line changes. I would rather suffer with Micheletti, than listen to just a radio broadcast. I need to see the game for myself, and not rely on announcers being paid by the team.
As soon as I set myself up all nice, cracked open my first beer, this happened:
That was quick, 24 seconds in, Tyler Myers

1-0 Jets pic.twitter.com/O7rf2C3OoZ

— HighLight Hockey (@HILITINGHOCKEY) February 11, 2018
1-0 Jets, not even 25 seconds into the game. How regal.
However, due to the insane rules in the NHL, where a skate being a cunt hair over the blue line is more important than dirty head shots, the goal was reversed.
Yes, it's great that a goal comes off Hank's GAA and that the Rangers weren't losing, but it's such a stupid rule. I wonder how many goals Gretzky would've lost with this crap? It also is silly that they spend so much time seeing if a blade is a millimeter off the blue line, but dirty hits, head hunting and spearing are all allowed, at the ref's discretion.
But wait, there's more! Just 40 seconds later, the Jets scored a goal, and this time, every Jets skate was in the proper regulated areas! Here's the goal:
Nik Ehlers blasts one home after a goal is taken back. This one will count! 1-0!#NHLJets #GoJetsGo #BelieveInTheJets pic.twitter.com/QClbfy8xRF

— JetsNation (@NHLJetsNation) February 11, 2018

If you're keeping track, that's the 18th time this season that Lundqvist has given up a goal within the first two minutes of a period. That stat tops the league. Credit to Vally, who actually brought this up on the broadcast. More on him to come!
Despite Lundqvist's early period struggles, Lundqvist would stop the next 37 shots he saw. It's just a shame for a guy who said, "Give me two goals and I got this", these games are a rarity these days, and not the usual.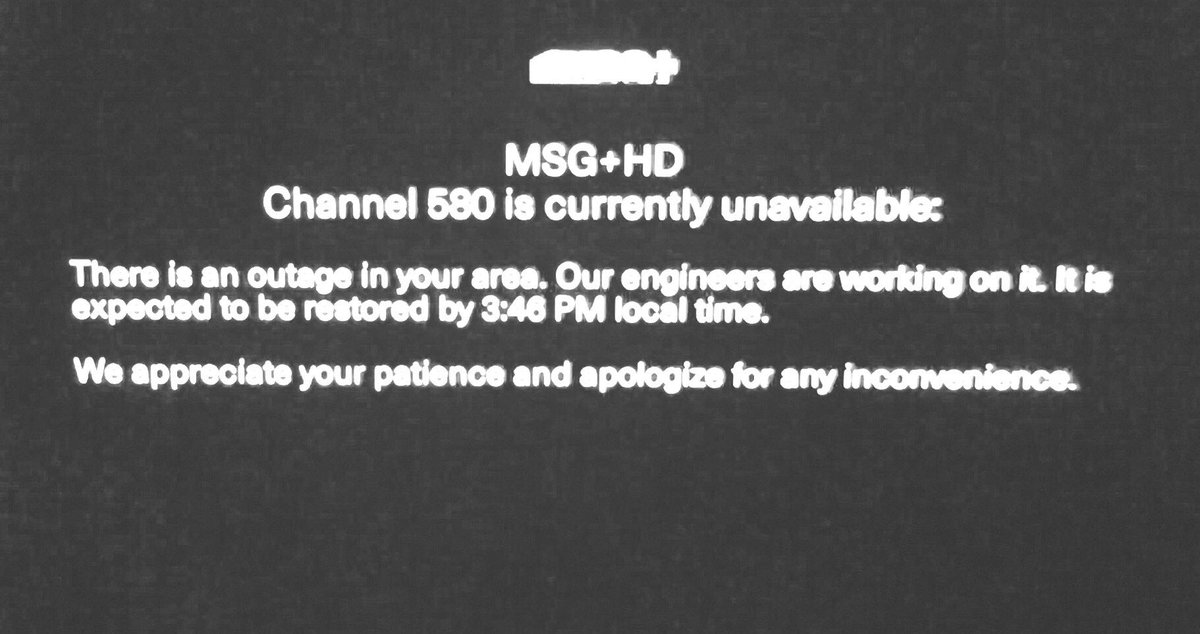 Despite being nearly doubled up in shots, 11-6, in the first period, the Rangers didn't give up. We've seen this team look lethargic after falling into a hole and that didn't happen today.
With Lundqvist stopping 10 consecutive shots and fellow All-Star Connor Hellebuyck doing his job, the Rangers would finally tie the game, late into the first period. Take a look at Zuccarello scoring a goal, which was a weak goal to allow for Hellebuyck:
MATS ZUCCARELLO TIES IT UP FOR THE RANGERS WITH A FIVE-HOLE SNIPE! pic.twitter.com/BBvytrTD2J

— NHL Daily 365 (@NHLDaily365) February 11, 2018
1-1 game.
It's funny, both these goalies were All-Stars this year, but neither will win the Vezina. You know who will, a young and cheap goalie that replaced an expensive and good goalie, in Andrei Vasilevskiy. I mean, look at this boner inducing save:
No lie, this might be the greatest save of all time. Good lord, Andrei Vasilevskiy.pic.twitter.com/ORxIpXUynt

— Faizal Khamisa (@SNFaizalKhamisa) February 11, 2018
Just wow. I don't think they teach you the behind the back save in the Steve Valiquette goalie school! I kid, I kid!
1-1 after one. The Rangers were lucky to be tied.
The Rangers would receive three powerplays in the second period. While they moved the puck well, they could not score. Credit goes to Hellebuyck, but it goes without saying, with three powerplays in a 20 minute stretch, you gotta score.
Cody McLeod was all over the place in this period, and not necessarily in a good way. I know you're probably sick of my Tanner Glass man-love, but I've yet to hear one argument why McLeod belongs on this team than Tanner Glass. Glass was better on both ends of the ice, won his fights, was a better teammate and I swear on beer, there is no fucking way Glass was gonna stick his finger up his ass while his teammates were getting concussed all over the place in Nashville.
I mean, do you remember two seasons ago, when Glass was first called up? It was against the Islanders, and he threw down with everyone. Then, Wayne Simmonds crushed McDonagh in a game. Immediately after, Glass was fighting the Flyers.
I'm not saying McLeod has to bare knuckle fight every time the Rangers are in shallow water, but he just doesn't fit with this team. Furthermore, he doesn't even win his fights. After a dirty hit to Enstrom,  McLeod found himself scrapping with Matt Hendricks. The result? Judge for yourself:
McLeod vs Hendricks pic.twitter.com/C2bH91bavS

— Shayna (@hayyyshayyy) February 11, 2018
McLeod was bloodied up, knocked down and went to the locker room. Meanwhile, Tanner Glass is playing in the minors. SAD!
Nick Holden had a rough period himself. He got smashed like a young female at a lacrosse team's frat party. Take a look:
Holden lmaoooo pic.twitter.com/YcYg1uEFwl

— 🏒☕️🍷 (@kitkatlegend) February 11, 2018
In fact, the Jets were laying the body on the Rangers all game. The Rangers had no answer for the Jets physicality. We've seen the Rangers outmuscled a lot this season and this game was just another example.
Outside of seeing the Rangers win the Cup this season, do you know what else I'd like to see? Tanner Glass returning, and the crowd giving him a Willis Reed Game 7 reception:
— The Franchise Boz (@Bozfirstsince81) February 11, 2018

Despite the Rangers being mowed over, by a Jets team that looked like a bunch of drunken drivers, the Rangers out-shot the Jets in the second period, 18-10. The three powerplays helped. However, after two periods, the score remained the same, as the teams skated to the second intermission with a 1-1 tie.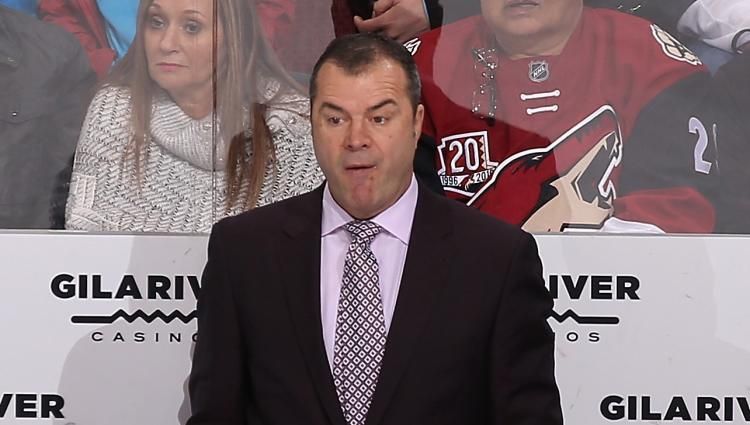 The third period was a heart-racing affair, which saw some pretty good saves from both All-Star goalies. In the end, it would be Jimmy Vesey, who was in the middle of everything today, getting the GWG.
I mean really, here's Jimmy Vesey, off a concussion, involved with multiple shoving matches and scraps all game. Then you got Cody McLeod getting his ass kicked. It's time for GLASS 3:16!
A minute into the third period, the MSG Networks feed was finally fixed. Of course, like clockwork, Lundqvist made some pretty good saves, so the first thing you heard on the audio was Micheletti drooling, slobbering and loosening his belt buckle to give his penis some air. For guys like Micheletti and Valiquette, this was their day!
JT Miller, who had a horrendous game, took two penalties in the period. However, I thought his worst play came after the Rangers killed the two Jets penalties. With Ehlers getting caught for high sticking Nick Holden, Lundqvist went to the bench and the Rangers were going to start their 6 vs 5 attack. However, despite three Rangers in their own corner, Miller carelessly turned the puck over to a random fore-checking Jet, that was just going through the motions.
Now I'm not saying the Rangers score on the 6 vs 5, because really, they may have only 2 extra skater goals all season. However, if AV stapled Miller to the bench after this play (keep in mind that he took two bad penalties before this) I wouldn't blame AV. By the way, I forgot to mention my new hashtag that goes with my #EXTENDAV tag. The new one is #AVForTheRafters. Let's get it trending world-wide!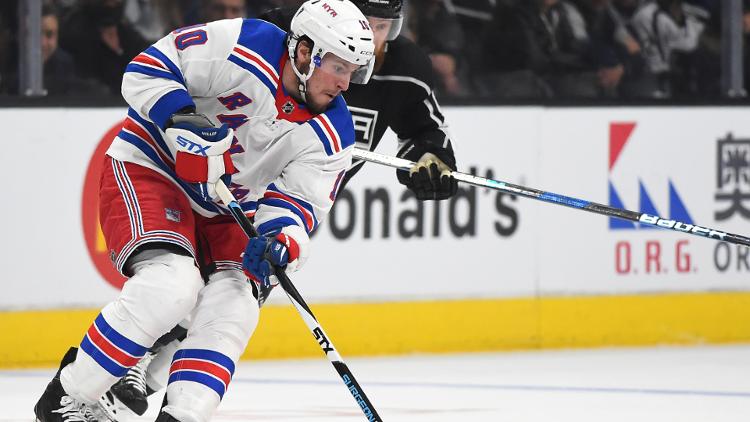 After Miller's lazy turnover, on the ensuing PP, the Rangers got more "GOOD LOOKS" (Copyright AV) as Zuccarello grabbed his own rebound and hit the post. Miller, in desperate need of a goal, to reverse his bad fortune, would also come up short, on a "GOOD LOOK."
The Rangers would fail on the PP, once again. At this point in the game, both teams were 0-4 on the PP, despite "GOOD LOOKS." Really, as I said at the time, whoever lost this game would be kicking themselves in the cock for all the blown PP opportunities. For one night, the Rangers were able to overcome their lack of PP production.
With under five minutes left, Jimmy Vesey was in the right spot at the right time. The result? Here it is:
Jimbo! pic.twitter.com/nM0vibpI7E

— Brittani 🌵🌺 (@TheBrittWithAnI) February 11, 2018

Four minutes remained in the game, when Brady Skjei lined up for a blast. The puck caught some of Vesey, changed direction and got by Hellebuyck. In fact, you saw a lot of Rangers crashing the net today, in particular, in a one Rick Nash.
On an aside, imagine if Nash got hurt trying to body his way in for a goal? So much for those trade rumors!
With the Rangers now up 2-1, the Rangers went into protect the lead mode. The Jets pulled Hellebuyck and Lundqvist would make three good saves along the way. Michael Grabner would add to his team high goal scoring, as he added an empty netter with 42 ticks left to play. 3-1 good guys.
Oh, and worth mentioning, the Jets had another goal taken away here, as a puck was high sticked into the net. This goal reversal was legit. If only Lundqvist could get two goals removed from the score every game, we'd be in business!
The Rangers take the two points and pick up a huge win in Winnipeg.
Let's take a live look-in at Rangerstown, after the win:
— BlueCollarBlueShirts (@NYCTheMiC) February 11, 2018
For the Rangers, maybe Gorton should call the team out more often. I've said this before and I'll say it again for the new readers – I don't want to see this team rebuild right now. The time for that was originally in 2015, when they should've kept Talbot and dealt Lundqvist at his peak. They should've rebuilt again after the 2016 loss to the Penguins. Furthermore, they had the opportunity to rebuild last summer. They didn't. While I know you can get some fresh faces and picks now, in this league of parity, go for it. I'm not saying to be a buyer, I'm just saying this – "don't give up."
Part of this is me being selfish too. While I'm a diehard Yankees fan, I much rather watch the Rangers in the Spring. I really believe the Rangers, this whole run, should've been building around Rick Nash. I still think the Rangers should have Nash, and Grabner too for that matter, on this roster, come next season.
I know many fans are rooting for the tank and for Rasmus Dahlin, but really, you have better odds at winning the lotto than the Rangers landing the number 1 pick in the draft and Glen Sather handling a draft correctly. Even if the Rangers, somehow, someway, got Dahlin, you know that would be the kiss of death. I'd expect Dahlin to immediately get some sort of weird disease like "crack-in-ass-itis" or some sort of Brien Taylor career ending injury.
For me, even if it's all young faces, I want the 2017 Yankees here. I'm rooting for the playoffs.
Let's do the standings, a shout out to Vally and put a bow on this.
Updated Standings (Of note, these standings do not include the results of Sunday's 7PM games, which include the Devils and Islanders in action):
| | | | | | | | | | | | |
| --- | --- | --- | --- | --- | --- | --- | --- | --- | --- | --- | --- |
| Metropolitan Division | W | L | OT | PTS | ROW | GF | GA | HOME | ROAD | L10 | STREAK |
| Washington | 32 | 17 | 6 | 70 | 29 | 173 | 161 | 20-8-2 | 12-9-4 | 4-3-3 | L1 |
| Pittsburgh | 31 | 22 | 4 | 66 | 29 | 176 | 171 | 20-7-1 | 11-15-3 | 7-2-1 | W1 |
| Philadelphia | 27 | 19 | 9 | 63 | 26 | 161 | 161 | 14-9-5 | 13-10-4 | 6-3-1 | W3 |
| New Jersey | 27 | 19 | 8 | 62 | 24 | 160 | 165 | 15-9-3 | 12-10-5 | 3-7-0 | L3 |
| Carolina | 26 | 21 | 9 | 61 | 23 | 151 | 166 | 14-9-5 | 12-12-4 | 5-4-1 | W2 |
| Columbus | 28 | 23 | 4 | 60 | 22 | 147 | 155 | 17-10-1 | 11-13-3 | 3-6-1 | W1 |
| N.Y. Islanders | 27 | 23 | 6 | 60 | 24 | 191 | 207 | 15-8-4 | 12-15-2 | 4-4-2 | W1 |
| N.Y. Rangers | 27 | 24 | 5 | 59 | 24 | 164 | 172 | 18-10-3 | 9-14-2 | 3-7-0 | W2 |
As you can see, the Rangers remain in last place. However, they are only two points away from a playoff berth. Do you really want to throw it all away, just to get a draft pick, which won't be a top 5 pick? I rather go down swinging.
And since you know I love the goalies, how about King George, in his first game:
Cool moment for Georgiev – first game with the Rangers & he's signing an autograph for a fan in the stands pic.twitter.com/0Yy4qHsmoz

— Shayna (@hayyyshayyy) February 11, 2018
Here's a guy, wearing a Rangers jersey for the first time, just signing autographs. Only in hockey.
And how about this guy:
I fully expect to see someone wearing this jersey, the next time at M$G. Long story short, Andrew Margolin, the goalie pictured here, was the emergency back-up for the NYR/CGY game on Friday. When Pavelec went down, we were only one Lundqvist injury away from seeing "McBackup" in net. Nothing like a true Irishman in net!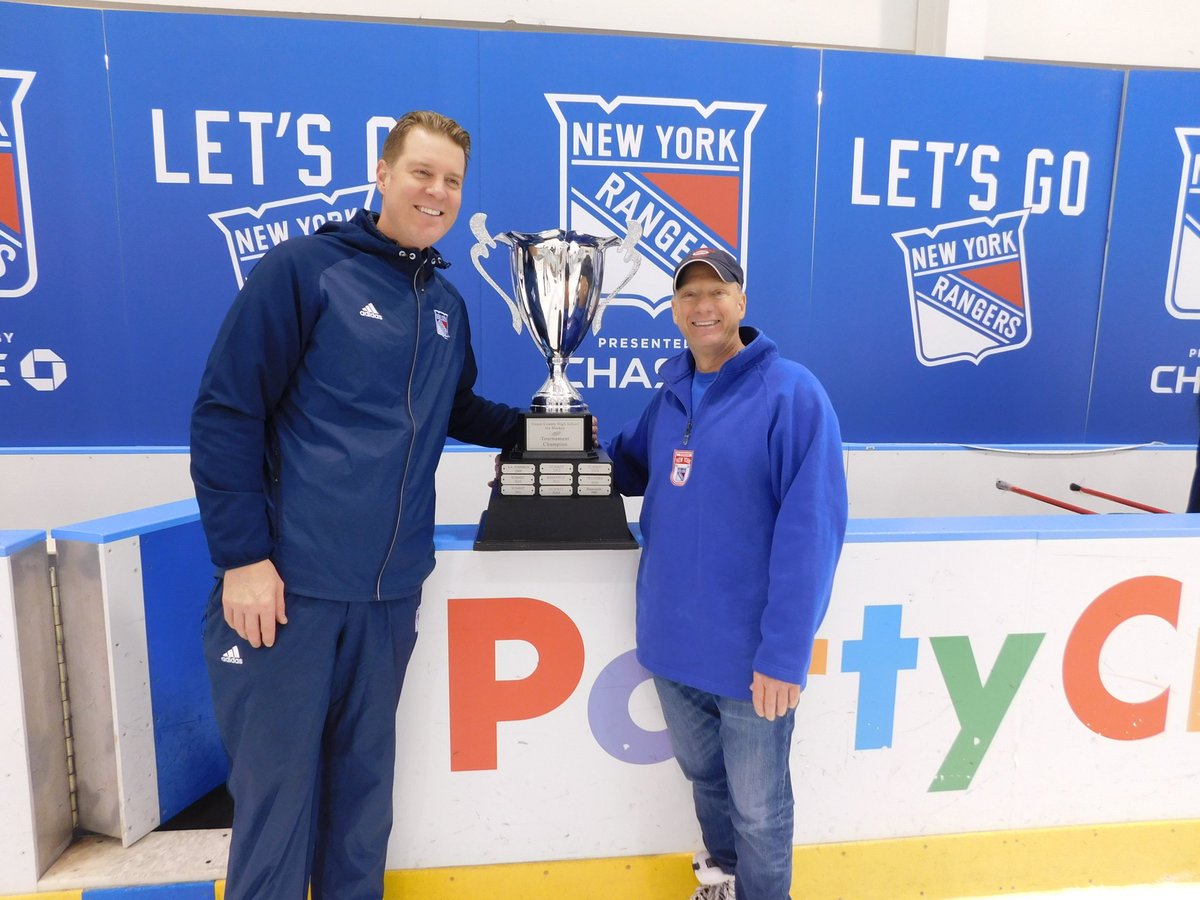 If you've heard me whining about my work schedule before, you know the deal. I'm up 4:30am every day for work, as I work 7 days a week and have since November, sans a mini Vegas excursion.
Due to my schedule, I usually don't watch the MSG Networks postgame show, until 5:30am, on my train into Penn.
However, due to the early game time today, I watched the post game, and saw Steve Valiquette's take on the game.
Three things popped me (a wrestling term for "appreciated tremendously") huge:
Vally said he told his significant other to not book their vacation to Turk & Ciacos just yet. Despite thinking the Rangers would get "smoked", the Rangers found a way against the Jets and Vally was on board for a playoff run. Most assume Vally was telling his wife not to book the vacation for April. I just wasn't sure if he was actually talking about Henrik Lundqvist.
Vally brought up the Henrik Lundqvist stat of giving up the most goals within the first two minutes of a period. You very rarely hear Vally say anything remotely negative about his friend/ex-teammate. Credit goes to Vally for finally talking about the stat the he actually researched for me himself!
Vally, while talking about Hank's performance, said something to the effect of, "and to the Lundqvist haters, he's not going anywhere, so keep on drinking the "haterade."" Right away, I was tagged on twitter by numerous people, expecting me to lash out in response. I don't know why, because if you know me, I got the biggest sense of humor around. When Vally said this, I was cracking up. Good for Vally for sticking it to people like me and my NYR outcast fans!
Vally had his day in the sun today, but I did notice, this wasn't mentioned:
Listen, I'd give my left nut for a Cup, but despite Vally's giddiness and shade (which I totally laughed along with and appreciated) I do not waver from the point I've been saying for three years – you can't win a Cup with a Top 5 paid goalie in today's NHL. Prove me wrong and I'll be the first in line at the crow buffet. I'll even have seconds. Just get the Cup here.
That said, outside of Vally busting Trautwig's balls, this was one of Vally's better TV moments. You know jerkoffs like me and the other people who want Vally's boy Hank out of here, gets to him a little bit. Vally isn't the only one. There are throgs of people, waiting for the day that the little Swedish crybaby wins the Cup, so they can run to people like me on twitter and say "I TELLS YOU SOW, YOU NO NOTHIN ABOUT HOKEY YOU GAY FAGET FAYKE FAN ASSWHOLE!"
While I'd love to see Hank hoist the Cup this season, as that means the front of the Rangers jersey won the Cup, I just don't see it. That said, I'm not rooting against that happening.
Oh and it's stuff like this why Vally should get the Emmy in sports. Not only is he good at what he does, he has a personality. Also worth mentioning, a good friend of mine ran into Al Trautwig at a bar recently. They were talking Ranger hockey. Of note, Trautwig, who is as old as the abacus, told my friend, "Vally has opened my eyes and made me watch hockey in a different way."
Think about it, the expression is, "you can't teach an old dog new tricks." Here's Vally, with all his jokes and charts, and he's got that dirty dog (You know Trautwig has to be into some sort of weird sex shit) watching the game through different eyes.
Enjoy your victory today Vally. My day will soon come!
See ya Tuesday, after the Rangers get Wild. It's a late game too. Blah!
In closing, FUCK THE TANK. WE WANT THE CUP!
As always, thanks for reading and win, lose or rebuild, "Let's Go Rangers!"
Sean McCaffrey
BULLSMC@aol.com
@NYCTHEMIC on the twitter
PS: Forgot to mention, I'm loving all the old school Rangers talk on twitter. While I'd like to hear your constructive criticism on the blogs, I find myself more engrossed with everyone talking about Rangers from a bygone era. On that note, check out the "View From the Penalty Box" podcast with Cam Connor. Old school Ranger fans will enjoy it immensely!