What's up everyone and welcome to another blog here on BlueCollarBlueShirts.com. This blog is a rare non-game blog. Think of this blog as me eliminating 6000 words in tomorrow's intro for the NYR/MTL game review!
When I last left you on Sunday evening, I was brutally disgusted with this team, with this goalie and with management. When it came to this season, I knew the team wasn't a contender. However, I didn't expect such a free-fall, into the depths of despair. That said, I did think they'd be clinging and fighting for the playoffs. Instead, the Rangers have a better shot at the number 1 pick.
By now, you know what my number one problem is with this roster, but in case you've been living under a rock, here are my most recent blogs:
---
---
---
---
---
Not much has changed since Sunday night, but I did promise to do a blog if something happened in RANGERSTOWN, in the time between the loss to the Flyers and puck drop in Montreal. While the Rangers didn't cannonball right into the trade pool, they did stick their toe in. Perhaps like an AVN award winning pornographic movie, the Rangers aren't going for the money shot early. Instead, they are building to the finish & climax. Then again, finishing has been a problem for this team for some time!
Simply put, in other words, Nick Holden is the first name to be cast off the island, while McDonagh, Nash, Grabner, and Zuccarello, the Mount Rushmore of this potential sale, still remain, but with a life preserver nearby. For Nick Holden, now a member of another Original 6 team, in the Boston Bruins, it's his third team in as many seasons.
I want to bring you back to a time, a time where Nick Holden first joined the Rangers. By now, every hardcore NYR fan knows the Patrick Roy story.  However, in case you forgot, here it is, courtesy of Larry Brooks of the NY Post:
"It was funny, we were coming back from Buffalo, I got a call as I got off the plane in Ottawa from Patrick Roy saying to me, 'You just got one of my better defensemen,' " Vigneault remembered after his team's Tuesday practice in Tarrytown, another one in which Holden was on the right side of the top pair, matched with captain Ryan McDonagh, likely where he will start Wednesday night against the Bruins at the Garden.

"I talked to [Roy] about it at that time, 'How do you see him?' " Vigneault said. "He told us he could be anywhere from a fourth to a sixth defenseman on a good team, depending on where his game was. The way Patrick had described him to me is what I've seen: Safe, dependable, and not very flashy. But he's got a good stick. He's not overly physical, but he gets in the way. So, he's worked out real well for us.

"And I don't know why Pat called me out of the blue."
Shortly after the Roy/AV phone call, Roy quit his position as head coach of the Avalanche. On an aside, if AV is to be fired in the off-season, I wonder if Roy would be a candidate for the NYR HC job? To me, Roy would be as good as any. He's a proven winner on the ice and during his coaching stint of the Avalanche, he won the Jack Adams award. Furthermore, Roy introduced new strategies into the game, such as pulling the goalie, when down two goals, at around the 3:30 mark of the third period.
Back to Holden.
When you see what Roy said about Holden, he said that Holden was best suited as a FOURTH, FIFTH or SIXTH defenseman, on a GOOD team. Well we all know how the Rangers are this season. Holden, through no fault of his own, was playing top pair minutes with Ryan McDonagh for most of the season. Do you blame Coach AV for this? Some might. However, the Rangers have been so beat up this year, that AV had little choice other than to slot Holden on his top defensive pair.
Unlike his predecessor, in Dan Girardi, Holden never reached the level and probably will never reach the level of being a Top 2 defenseman. Whereas Girardi was once able to handle the workload, but regressed over the years from eating more rubber than a Vegas hooker during an NBA All-Star weekend, Holden was just in over his head. When you look at Girardi now, playing a limited role on the Tampa Bay Lightning, he's having a great year. In a team game, Girardi is positively producing. When Holden debuts with the Bruins, he will be fighting for minutes between Grzelcyk and McQuaid. He won't be skating with Chara, McAvoy or Krug.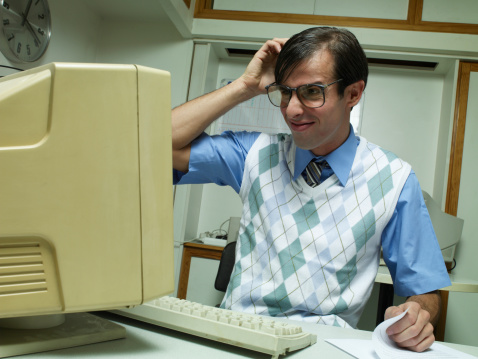 Here's the official press release, concerning the Holden trade, which took place on Tuesday afternoon:
New York Rangers General Manager Jeff Gorton announced today that the team has acquired defenseman Rob O'Gara and a third round pick in the 2018 NHL Entry Draft from the Boston Bruins in exchange for Nick Holden.

O'Gara, 24, has skated in 43 games with the Providence Bruins of the American Hockey League (AHL) this season, registering two goals and six assists for eight points, along with a plus-five rating and 16 penalty minutes. He is tied for second among Providence defensemen in goals, ranks third among Providence defensemen in plus/minus rating, and is tied for third among Providence defensemen in points this season.

The 6-4, 207-pounder has skated in 107 career AHL games over parts of three seasons (2015-16 – 2017-18), all with Providence, registering seven goals and 15 assists for 22 points, along with a plus-18 rating and 50 penalty minutes. O'Gara recorded 13 points (four goals, nine assists) and a plus-11 rating in 59 games during his first full AHL season in 2016-17, and he tied for 10th among AHL rookie defensemen in plus/minus rating during the season. In addition, he has skated in three career AHL playoff games. O'Gara has also skated in 11 career NHL games over parts of two seasons (2016-17 and 2017-18). He made his NHL debut with Boston on Oct. 13, 2016 at Columbus.

Prior to beginning his professional career, O'Gara played four seasons of collegiate hockey at Yale University (2012-13 – 2015-16), and he earned more honors than any other defenseman in Yale's history during his tenure. He skated in 133 career collegiate games over his four seasons at the school, registering 14 goals and 37 assists for 51 points, along with a plus-29 rating and 134 penalty minutes. O'Gara helped Yale win the National Championship in his freshman year in 2012-13, and he was selected to the NCAA (East) First All-American Team in 2014-15, as well as the NCAA (East) Second All-American Team in 2015-16. In addition, he was named to the ECAC First All-Star Team, the All-Ivy League First All-Star Team, and the All-New England First All-Star Team in both 2014-15 and 2015-16, and he was also selected as the ECAC's Best Defensive Defenseman in 2014-15 and 2015-16. O'Gara is the only defenseman in Yale history who is a three-time recipient of the John Poinier Award as the team's Best Defenseman.

The Massapequa, New York, native was originally selected by Boston in the fifth round, 151st overall, of the 2011 NHL Entry Draft.

By acquiring a third round pick, the Rangers now have seven picks for the 2018 NHL Entry Draft (their own first round pick, their own second round pick, their own third round pick, Boston's third round pick, their own fourth round pick, their own fifth round pick, and their own sixth round pick).

Holden skated in 135 games with the Rangers over parts of two seasons (2016-17 and 2017-18), registering 14 goals and 32 assists for 46 points, along with 49 penalty minutes.
For Nick Holden, who perhaps never recovered from the 2017 playoffs, it's tough to say the Rangers will miss the guy. Of course, I wouldn't be shocked when he scores a goal against the Rangers in every Bruins/Rangers game from here on in. With the luck the Rangers have, I wouldn't be shocked if Holden won the Conn Smythe this year!
I found the Holden trade reaction, from the basement chart geeks, to be hypocritical and SAD! These kids, who still get an allowance, will cry until their blue in the face about how "LUNDQVIST DESERVES MOORE!"  or "IT'S A TEEM GAME", or even better, "IT'S NOT LUNQUISS'S FALT!" but will have a New Year Eve's like party for the announcement of a Holden trade. Seriously, if you're blaming this season on Nick Holden, you're lost.
It just amazes me how these fans can find every fault in Nick Holden's game, but not one fault in Lundqvist, after soft goal after soft goal and after dollar after dollar paid.
That said, I did find it odd that veteran NHL reporter, Bob McKenzie, referred to Nick Holden as a "rental." I mean, to me, a rental is usually a player that a team thinks that can get them over the top. Does Nick Holden on the Bruins make them a playoff contender to a Cup favorite? Come on now!
There are a few things to take out of the Holden trade, so keep an eye on the following, as we get closer to the deadline:
The Rangers set a price tag of a third round pick and a prospect for Nick Holden. In other words, it looks like the Rangers will only accept first rounders for Nash and McDonagh.
With Boston grabbing Holden, does that rule them out in the Nash/McDonagh/Grabner sweepstakes?
Anyone else find it odd that Gorton's first trading partner, ever since announcing a blow-up, was with his old team in Boston? Let's just hope Gorton doesn't "Sather shit up", and trade the high valued Rangers for pennies on the dollar, like Sather did whenever he traded with Edmonton.
If anyone wins this Holden trade, it may very well be the Nashville Predators, the Dallas Stars, the Tampa Bay Lightning and/or the Winnipeg Jets, as they are the four teams linked to Nash and McDonagh. I think that if the Rangers were to trade Nash or Mac, to Boston as well, they have to ask for McAvoy, but I just can't see the Bruins giving him up.
For the Rangers, it seems like they are stock piling picks. Who knows, maybe if they don't win the lottery, their strategy is to trade for the number one pick? You never know. Here's what they currently have for the upcoming draft:
#NYR now have seven picks for the 2018 NHL Entry Draft (their own first round pick, their own second round pick, their own third round pick, Boston's third round pick, their own fourth round pick, their own fifth round pick, and their own sixth round pick).

— Matt Calamia (@MattCalamia) February 20, 2018

On the Holden front, I close the subject with a troll tweet I sent out. It amazes me how mad people got about this and who can't tell when I'm fucking with them or not:
Thank you for your hard work. #nyr fans didn't deserve you Nick Holden. Go win your cup away from the clown goalie that blamed you for everything. True fans will always love ya!

— BlueCollarBlueShirts (@NYCTheMiC) February 20, 2018
See ya Nick Holden. We'll always have the 2016-2017 regular season.
With the Rangers acquiring Rob O'Gara, the Rangers announced he would be put into the line-up against Montreal on Thursday night, rather than sending him to Hartford. Fortunately for O'Gara, ALEXANDAR THE GREAT (more on him to come) gets the start in the Poutine Palace. In other words, he won't be another victim, at least in his first game, of Lundqvist's evil eye.
O'Gara, from Massapequa, NY, grew up an Islander fan. Too bad, as it was first reported that he grew up as a Rangers fan. However, that would be FAKE NEWS, as O'Gara was a fishstick fanatic. In fact, how about this tweet O'Gara sent out, in 2015:
His allegiance to the Islanders aside, based on this tweet alone, O'Gara is now my new favorite New York Ranger!
I talked about Charlie McAvoy as a player I would love on this team. Now there's a Boston defenseman that grew up as a true blue Rangers fan. I would do McDonagh for McAvoy in a heartbeat. I got no problem with swapping out one Irish-American for another. It doesn't take much, but fuck – I'll drink to that!
While O'Gara didn't root for the Rangers growing up, his cousin did. Here is her take: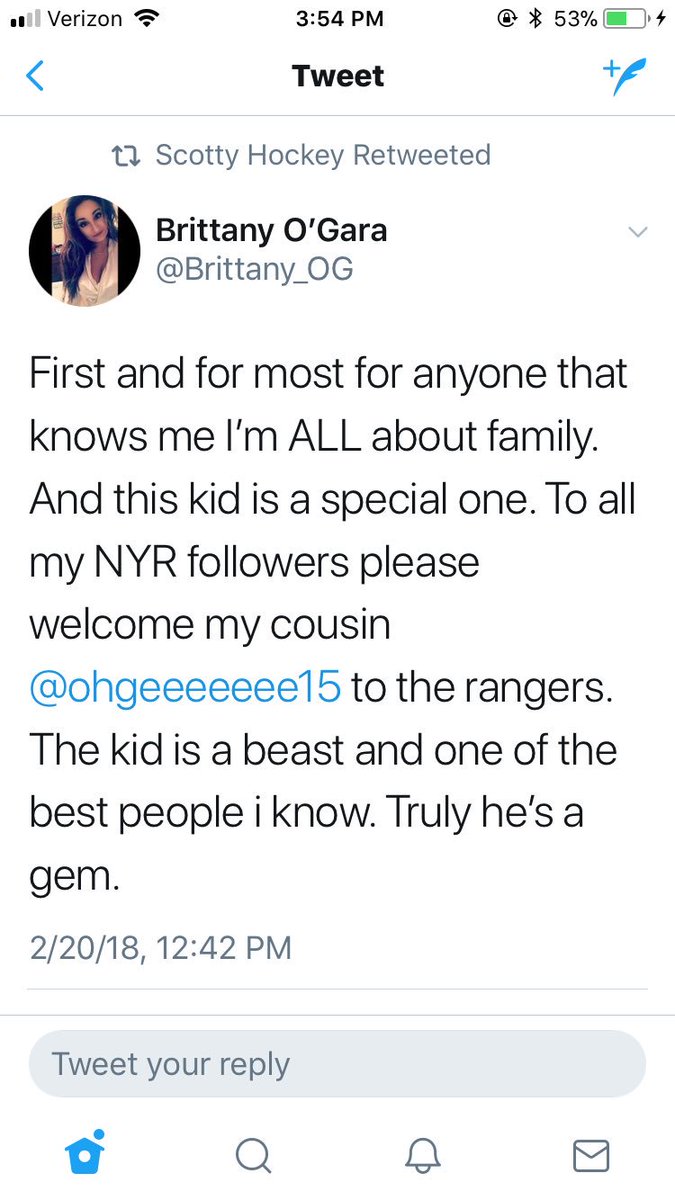 If O'Gara is to be a real beast, he will double-down on his thoughts on Lundqvist, the second Lundqvist gives him a talking to after a bad goal. I'm telling you, if O'Gara ever called out Lundqvist in the media, I'd buy his jersey faster than I bought this:
Unlike others, I can't sit here and pretend that I'm familiar with O'Gara's career. From what I've read since the trade, he's a borderline NHL defenseman, that's known more for his defense than any type of offensive skill. In other words, he's more Marc Staal than any other Ranger defenseman on the team.
Either way, good luck to Robbie O, I'll be rooting for you based on your tweets alone!
Tuesday night was the annual Rangers Casino Night, where they raise money for the Garden of Dreams. Too bad they weren't raising money to buy out Lundqvist's contract! Speaking of Lundqvist, I heard he was pulled from Casino Night after giving up four straight blackjacks in a row. Unfortunately for the waitresses, Lundqvist and Micheletti blamed them for every blackjack given up. NEVER HANK'S FAULT!
From all accounts, this year's Casino Night was the weakest attended yet and wasn't as cheerful as previous incarnations. I mean, how could it be? The team, while wearing blue shirts, also has the stain of the blue that's most commonly found in a portojohn.
For starters, you have to be super-rich to attend this event. Most of the time, diehard fans of the team, that can't afford this event, camp outside to get autographs and pictures. I heard those people weren't out in the numbers as they usually are.
I don't try to be Magic Johnson here, and be positive all the time. However, there are many fans, and to their credit & patience, who can remain cheerful and happy about the good and the bad. For the first time ever, since this annual Casino Night event, the Rangers won't be making the playoffs. For the first time in ever, the team is announcing they are blowing it up. So as a happy diehard, it's tough to go to something like this and make small talk with players who are clearly upset about where the team is. For some players, they didn't even know if they would last the whole charity event without being traded.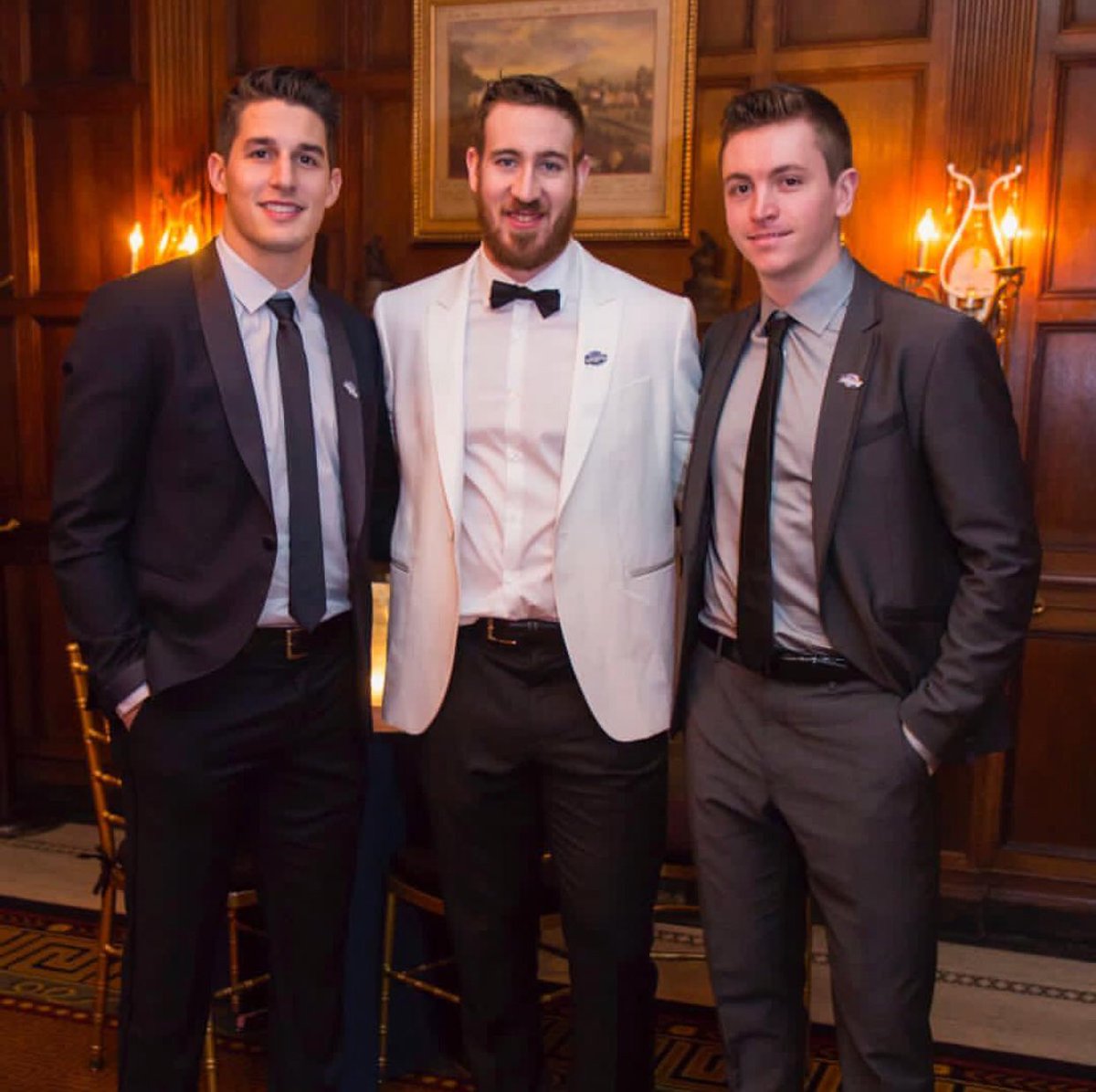 For a charity event, I heard the players put on a brave face in front of their adoring public, but for the most part, this event was at its most somber. At least that tells me the players care. Expect a piece on Thursday night from the MSG Networks on this event. As usual, also expect Micheletti raving about Lundqvist at Casino Night. I can tell you one thing – #30 didn't pay out once at the roulette table all night.
Because I can't help myself, I have to share the Lundqvist "post game" parody interviews, from my friend, a one Mr. Ricky Otazu. Even if you love Lundqvist, this shit has to make you laugh:
@NYCTheMiC @travjax71 @Fixxser @Bozfirstsince81 my impersonation of Henrik the king wonshit pic.twitter.com/qxJPadJdKJ

— Ricky otazu (@unclevols2) February 19, 2018
@NYCTheMiC @travjax71 @Fixxser part twov pic.twitter.com/X55h6B3oGw

— Ricky otazu (@unclevols2) February 19, 2018
While on Ricky Otazu, commonly known as Ricky O., he's a great source of news/trade rumors. Give him a follow @UNCLEVOLS2. We've gotten good feedback about a potential podcast together, and while I think there are way too many podcasts out there, as everyone and their mother has one, and really, who has the time to listen to them all, maybe we can do something once in a while. I've known Ricky for 15+ years and we've always had a good chemistry together when doing our wrestling projects. In this venture, him being the news guy and me not being shy to share my opinion on the news, it could work. We'll see.
Let's keep the segueways moving along. While on the topic of podcasts, there are two podcasts heating up right now. They are #HVPUCKS and "View From the Penalty Box".
#HVPucks is at its peak right now, as they cover all the high school hockey news in the area. With playoffs beginning, the scouting season is ramping up. To learn about potential prospects and all the on-goings in the region, check out Travis Jackson at:
My favorite hockey podcast today is Cam Connor's "View From the Penalty Box." In fact, they are running a T-Shirt campaign and unlike 98% of all podcast merchandise you see on the internet, the shirt actually is cool and something you'd wear in public. Check it out:
I've talked about Connor's podcast before. He's a great story teller and has many great stories to tell. I hope someone invests in a book project with him, because from his career, mob stories, being one of Roddy Piper's best friends, and everything else in between, you would have one hell of a read. I also like Connor's podcast because aside from being entertaining, it's not too long and I can finish it in one sitting, on my commute to work. Supposedly, he will start doing interviews soon, so maybe he'll have some ex-Rangers on. Check out Cam Connor's "View from the Penalty Box" here: https://viewfromthepenaltybox.com/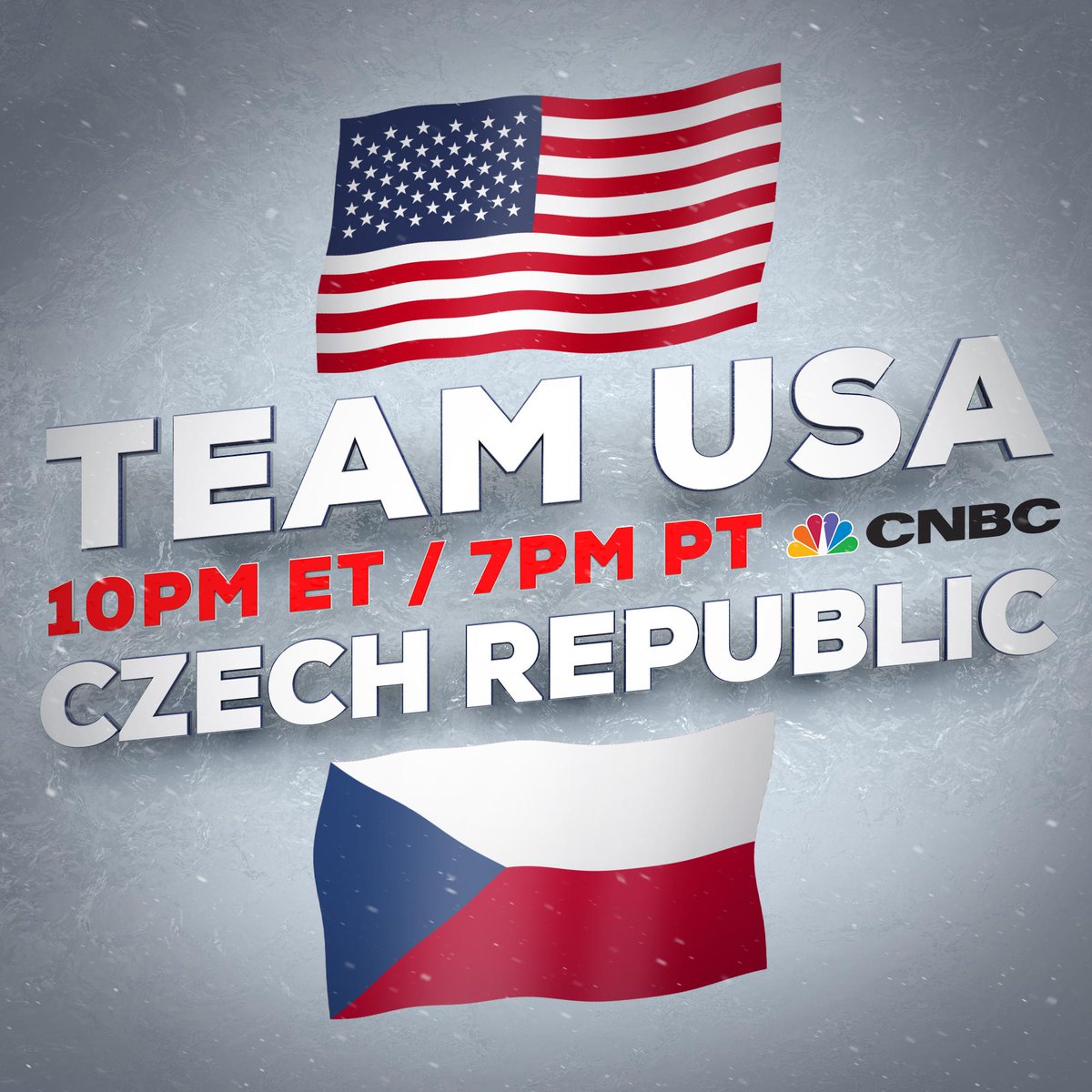 Just a quick few thoughts on the Olympics, if I may.
As I'm doing this blog, the US Women are about to play for the Gold medal, when they take on Canada. By the time you read this, hopefully these women win the Gold. It will be a small victory for fellow NY/USA fans, as we've seen our Rangers and USA mens hockey, take quite the beating this year.
And please, yes I said small victory. I'm not going to sit here and pretend that I follow US Women's Hockey at an intense level. And before you do the PC police shit at me, keep in mind that I ran/promoted/booked a womens wrestling promotion for five years, before womens wrestling was "in" and popular. In fact, some of my ideas and people I used, were used on WWE television recently. I have nothing but respect for the female athletes, but I can't tell you that I follow womens hockey with the same passion that I follow the Rangers or the mens US team. Considering the way this year has gone, maybe I should!
Just like the IIHF World Championships, Olympic playoff games have the dreaded shootout, as the way to end games not decided by regulation. To me, I don't know how this rule remains. After all, would you end the World Series on a Home Run derby? Would you end an Olympic Gold Medal basketball game with a slam dunk contest?
Seriously – who thinks the shootout should be the way to decide medals? It's a terrible idea.
Playoff tournaments are supposed to weed out the weak from the strong. If two weaker teams have to play 3 extra periods of hockey, to determine a winner, then so be it. Let America/Czech play all night if needed. If their opponent in the wings dominated their game, then they should be rewarded and get a tired team. The shootout takes away the fatigue aspect from intense playoff hockey. I hate that the shootout decides these games. Even the NHL, for all their fumbling and bumbling, knows better than to have the shootout in a playoff game.
To me, the shootout was created for regular season games, as a way to limit fatigue during the course of a long 82 game grind of a season. You can't have teams playing triple OT every night. The shootout was also created to eliminate ties, as the NHL thought fans should pay to see a winner or loser, which really is a novel concept in this "participation trophy" era.
I don't have to sell you on this – no playoffs matches the intensity of the NHL playoffs. We live for the triple OT games. Heroes are made in OT. Imagine if we had shootouts in the NHL tournament? There would be no such thing as "MATTEAU! MATTEAU! MATTEAU!" Shit, Matteau has made a living off of that one goal, as he rightfully should.
So please, in short, whoever makes/votes on these Olympic/international rules, lose the fucking shootout.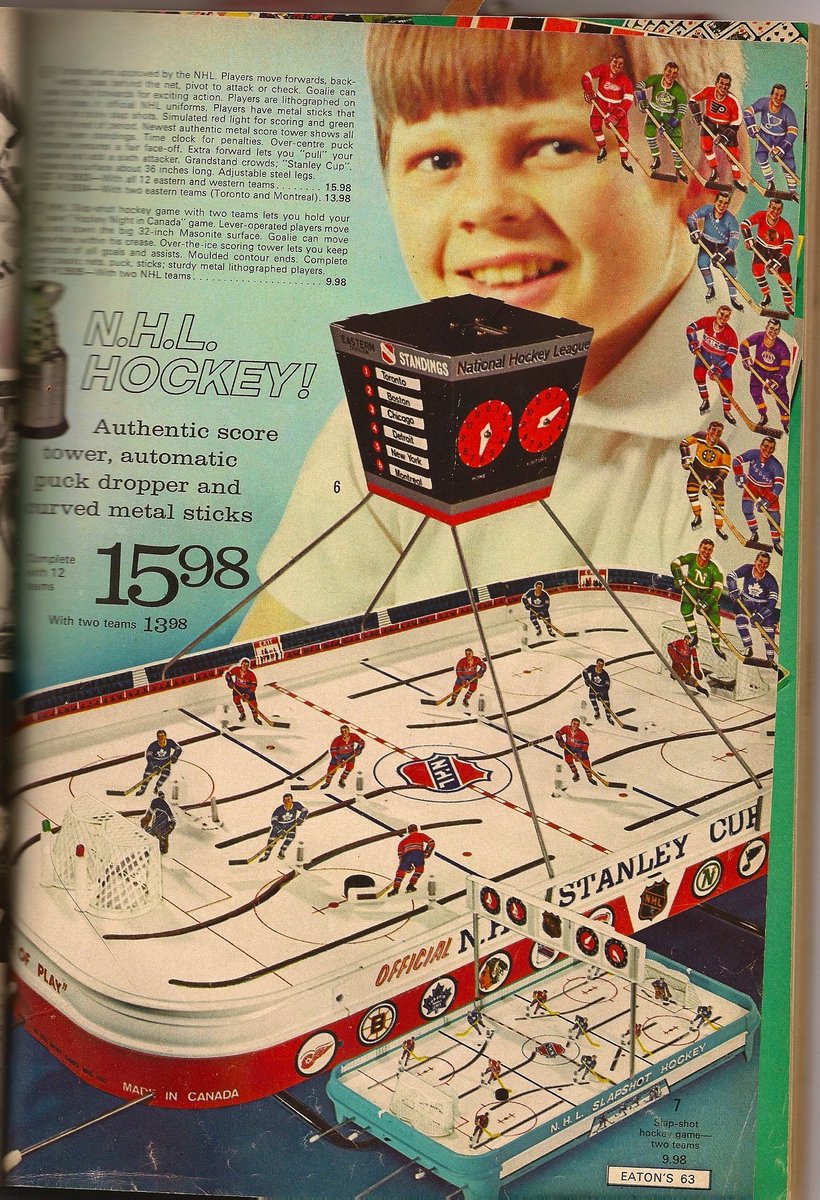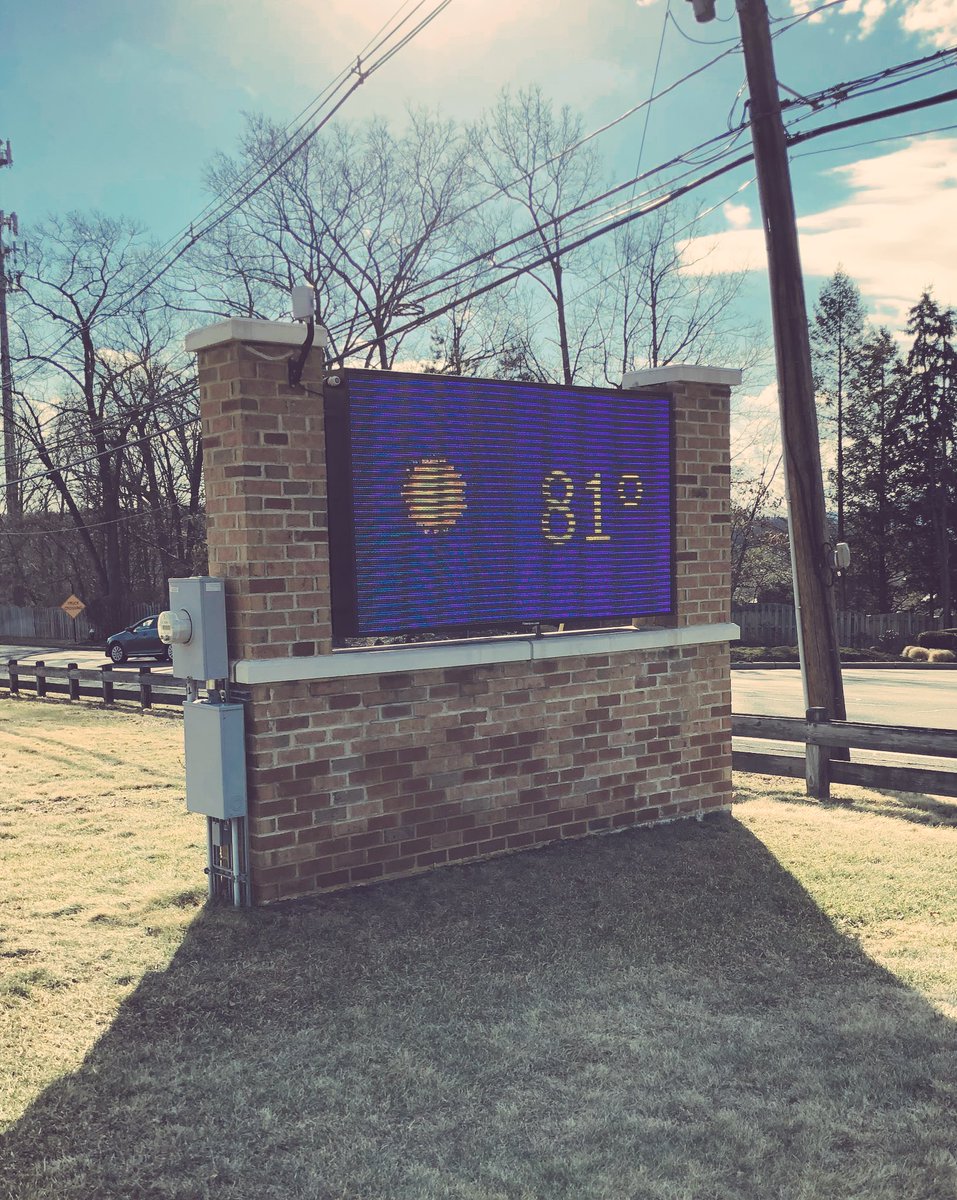 Just a couple more Ranger tidbits and a fan story, before hitting the grand finale:
— Rick Nash remains a top subject in the trade rumors. It's gotta be a tough time for him. Then again, he's making $7.8M, so he'll be fine.
— Ron Duguay tweeted his support for the Rangers keeping Michael Grabner. Immediately after, some NYR fans attacked Duguay for being a "talking head." If you know anything, Duguay is anything but that. In fact, he challenges this team and their decisions more than anyone with a M$G Networks paycheck. Isn't it funny, how some people preach tolerance non-stop, but are the first to attack someone for having an opinion that differs from theirs? At the end of the day, WGAF? I see both sides of the argument, but to attack Duguay, or any fan for their opinion, seems idiotic.
— It's being reported that the Rangers want at least a second rounder for Grabner. Pittsburgh is the team most linked to getting Grabner. Imagine Grabner and Hagelin winning a Cup together? Speed kills and this would too.
— Erik Karlsson, a perennial Norris contender, is rumored to be on the trading block. It will be interesting to see if he gets traded and if he does, the potential effect on a Ryan McDonagh trade. Karlsson will rightfully fetch more back than McDonagh, and will set the stakes.
— After Boston/TB being the two teams linked to McDonagh, the Toronto Maple Leafs are rumored to be in the running. Personally, if Mac has to go, I still want to see him in Tampa, just so I can root for him, Girardi, Stralman and Callahan, in this season's playoffs.
— Marc Staal returns to the team on Thursday. I'm shocked on this one. I didn't expect to see him back this season, considering his concussion issues and the fact that the team has not much to play for. I'll say it one more time, for his sake, he's better off retiring.
— With Staal returning, Ryan Sproul goes back to Hartford, which of note, is where Vinni Lettieri remains. At least McLeod is part of this rebuild! UGH!
— Chris Kreider, once thought lost for the season, is eyeing a MSG return either on Friday or Sunday. He'll get a heroes welcome for sure. As said previously, while it is coincidental, the Rangers slide started with his injury.
And the biggest news, at least to me, is the starter for the Montreal game, as ALEXANDAR THE GREAT will make his NHL debut.
I've given you the stats on KING GEORGE in prior blogs, so I'll spare you again. However, I like this move from AV to start Georgiev for several reasons:
— You have to see what else you have from your goalies, when you consider that Pavelec shouldn't be here next season.
— The faster you get any rookie with Benoit Allaire, the better the Rangers will be, once they finally get out of the Lundqvist era.
—From a W/L perspective, Lundqvist has terrible regular season numbers in Montreal. Rangers need a win and Lundqvist isn't that stopper anymore. Plus, he's played so much already and what's the point of having him get shellacked by the Habs? Speaking of, now I'm really pissed I'm not going to Montreal tomorrow. (I've been going to Montreal once a season, since 2014, which is a direct effect of me earning more money at my job.) My friend, BORGATA RAY, will be in the house. I envy him.
— The team needs a shake-up. You also have these young defenseman, getting the evil eye and listening to the cries of little Swiss "Cheese" Miss. These guys can now play comfortably and cohesively. They also know that Georgiev won't lambast them for every fart and cough.
If there is anything that WERRIES me (that's for MongoNation) about Georgiev, it's the fact that he hasn't played in two weeks. It's the biggest game of his life, as he makes his NHL debut. So I expect nerves out the gate. While I still think that future gold medal Olympian, CZAR IGOR SHESTYORKIN is the future, it's not a bad thing to have a fellow comrade playing well either.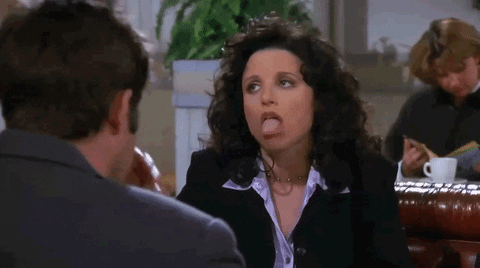 Two more topics and I'm done. I promise!
I talked about this a few times on this site. Due to my strong opinions on Lundqvist and his contract, many people get upset and try to discredit my opinions. I really don't care, because everyone is entitled to think what they want. However, if you see the 50/50 feedback I get, you should see what fans, without silly blogs like this one, get, when they voice out against Lundqvist. I've said it before – like a Trump voter, if you're for moving on from Lundqvist, it's easier to keep it to yourself. Who needs the headaches from the Lundswiss bots?
However, I get a ton of emails and direct messages from you guys, the readers. I enjoy conversing and sharing opinions with you all. That said, I recently got an email that may have been the best email I've ever received, because the reader parodied me and my style perfectly. Check it out. The following comes from @PRAXCAST:
Hey Sean – big fan love your work- the way you construct the manifestos is great with no ads no bullshit and an actual personality. I really appreciate it

(Sounds like a radio caller – 'first of all I just wanna tell you what a great show you got')

One day we would love to have you call in to our show, as an apsiring radio host comic presenter, you're an inspiration and in my opinion all the work you do is that much better because you never ask for patreon, im assuming your pay for your own web costs and run doinow.com by yourself ad free. You're an inspiration and we have to have you on our show!

 I'll pay you if i have to, and I'll definitly watch a game with you at a bar, M$G is a bit expensive for me, speaking of shows BSUR, Blueshirt Underground Radio is a great show by fans for fans. BSB, Blueshirt Banter Is a great community.

My signature says
'come for the articles, stay for the comments; because the comments are better'
I havnt been reading them daily like i used to, too much of a narrative and too many numbers. IMHO you need a blend of the fancy stats and the eye test but anyway. I rant and ramble like you do, so your construction of writing resonates with the people like me.

Again great work- please keep it up. Thank YOU for doing what you do and being a true inspirtation. No joke Im adding you to my list of heroes who inspire me.
you've inspired me to write this;
and ill tell you why
because youve given balance of thought against the lundswiss is infallable narrative
which many of us have been saying for years,. I

hopped onto BSB and the newest story;
"Lundswiss doesn't deserve to go down with the ship"…
Fuck you.
I blame you for this Sean, in the CZAR IGOR Ska jersey. My Rage… Like some stoners in a dorm room trying to make ramen, it overflowed.
(Yes that is an homage, wrote it in your style- respect)

Oh and I have an alarm clock in 4 hours. as many of you BCBS know, only 18798789345682743 words in so far.  let's get to the game here's the ESPN box score
———————
No box score.
———————
::instert .Gif of a dumpster on fire being pushed off a cliff::
________________

So its time to get into the real rant of this meat and potatoes-

I Channeled my inner Mccafrey and said; I have to paraphrase because my comments were deleted by mods, and i have to paraphrase because i have a 430 am alarm rah rah so to hell with punctuaction.
I said; "Good god. stop with this lundswiss love affair, the authors are verbally fellating him- hes overrated overpaid and the face of the franchise but enough is enough. bad contract, wrong guy to build around. league leader in most first shot goals and goals given up in the first and last minutes of periods.
90-seconds later. im being mocked "we got another one"
I post the lundswiss cult drone drawing,
92-seconds later, 'another who found some moron-like brained individuals'
99 seconds later, I've been blocked from posting comments,
180 seconds later, You've been warned not to use a sexual act involved with a player and an author of this site"
….Really…..
Post two comments; "Pretty sad BSB- getting a bit too polically correct"
"why am i being silenced for speaking a different perspective"
Both deleted- "DO NOT ADDRESS MODERATION ISSUES IN PUBLIC YOUVE BEEN WARNED WE"RE NOT KIDDING"

I had to email the mods kkeller72 and Big B who took up issues with this and their responses are pathetic. I have the email exchange and will forward tomorrow but for now ive already gone 7500 words.

You're the best buddy
LETS GO RANGERS
– The Doc & The Prax
Just as a quick response to "Praxcast", if that is your real name, (and for everyone else reading this blog) I'll do your show, free of charge. Your parody of me was spot on. Oh, and Jim and the BSUR do a great job, it's another podcast worth listening to.
I do wish to limit myself on the Lundswiss talk, and I have tried in the past. I have to admit, sometimes I do it as a gimmick, just to rile people up. After all, I sprinkled in a few Lundswiss jokes in this blog, just because he won't be mentioned tomorrow! That said, I 100% stand behind anything I've ever said. I wish to talk about other things, which is why I love doing the Delorean blogs, the book reviews, the Boucher stuff, etc. However, when it comes to this Rangers team, how can you talk about them without talking about the terrible roster construction, which starts with Lundqvist?
No one wants Lundqvist out of here more than me (Well, except for maybe Ricky O.) but my reasons are two-fold. One, I think the Rangers win a Cup without him. Secondly, I can lose the "Lundswiss Hater" label, and just go back to talking about the team.
As far as trying to monetize this blog, it's just a hobby and a venting tool. It does take some work, as you can tell by the length, but I've always enjoyed writing so it comes easy to me, even if not everyone agrees with everything. At least it sparks debate!
I promise you this, Lundqvist, no Lundqvist, beer lines at MSG, Joe Micheletti, AV, or whatever topic of debate there is, you will never see me rely on charts and endless reams of manipulative stats here! This is one fan's rantings and ravings, not a trig class!
Main event time.
I'll save you my rant on how Frank Boucher deserved this honor long ago and how he deserves it before anyone else, because really, I don't want to discredit Jean Ratelle's contributions to the franchise. I'm attending this game on Sunday, and I'm really looking forward to it.
The Rangers announced their schedule of events for this game. Here's the info, credit of NYRangers.com:
Jean Ratelle Night

Sunday, February 25

On Feb. 25, a Rangers legend returns home to Madison Square Garden when Hall of Famer Jean Ratelle has his No. 19 raised to the rafters.

Ratelle played parts of 16 season on Broadway, during which he centered the most famous trio in franchise history, the Goal-A-Game line with Rod Gilbert and Vid Hadfield. When his time in New York ended with the 1975-76 season, Ratelle left his stamp on the franchise, ranking second in goals, assists and points in addition to a Bill Masterton Trophy, Lady Byng Trophy, a Ted Lindsay Award and four All-Star games.

Ratelle becomes just the ninth player in franchise history to be immortalized with his number being retired, joining former teammates Gilbert, Eddie Giacomin, Harry Howell and Andy Bathgate, as well as recent Blueshirts Mark Messier, Brian Leetch, Mike Richter and Adam Graves.

Ratelle Night brings together generations of Rangers fans together to celebrate, thank and honor Jean and his contributions to our rich heritage.

Gameday Timeline

5:00PM – Doors Open
6:00PM –  Pregame Ceremony
7:30PM – Puck Drop

Promotions

All Fans In Attendance Will Receive a Replica Jean Ratelle #19 Banner presented by Chase.

All attendees who enter The Garden between 5 and 6pm will be automatically entered to win 1 of 19 commemorative Ratelle Night pucks signed by Jean Ratelle.

No purchase necessary. Sweepstakes ends at 6:00p.m. ET on 2/25/18. Open to legal U.S. residents of the 50 US/DC, 18+. Void where prohibited. Prize may not be sold for cash. Click here for details, including how to enter without purchasing a ticket to the game.

Exclusive Merchandise Offers

Visit the MSG Team Stores for Exclusive Ratelle Night Merchandise and Offers!

Alumni Meet & Greet presented by '47 Brand
Rangers Alumni Brian Mullen and Darren Langdon will be signing autographs and meeting fans from 5-6PM in the MSG Team Store at Section 114.

Chase Weekends
Chase Cardholders coming to the game this Sunday can enjoy 30% off exclusive Ratelle Night tees, available only at the MSG Team Stores!

19 For 19
Be sure to take advantage of our exclusive Ratelle Night offer – 19 select items for $19 each. Visit any MSG Team Store to shop the selection.

Commemorative Warm Up Pucks
Take home a piece of Rangers history! Visit the MSG Team Stores at Sections 102 and 114 to purchase a commemorative Jean Ratelle puck used by the Blueshirts during warm ups. Proceeds benefit the Garden of Dreams Foundation, available while supplies last.
I always go nuts on the Rangers for not doing more at the games for their fans. I gotta give credit to them here. I love what they are doing for Ratelle night. As a sucker who buys all this stupid shit, I know I'll be spending a lot of coin at this game, and not just on beer!
I'm taking my dad to this game, so it should be cool to see Brian Mullen, as Brian Mullen's uncle was our next door neighbor growing up. I also hope they use a ton of warm-up pucks, because the last time the Rangers did this offer (Many teams do this offer every game) they sold out of pucks instantly.
Congrats to the Rangers for finally doing something right!
I'll be back tomorrow night, after the Rangers/Montreal game. Barring any trades, expect a shorter-than-usual intro, since I just gave you 6500 words tonight!
As always…
"Let's Go Rangers"
Sean McCaffrey
BULLSMC@aol.com