Greetings and salutations everyone and welcome to another blog here on BlueCollarBlueShirts.com. Let the NHL's 2022-23 season commence!
While it feels like just yesterday, when the Colorado Avalanche knocked off the Tampa Bay Lightning to win the Stanley Cup; it's now time for the annual season preview blog, where I give you all of my thoughts and predictions on all of the 32 teams in the NHL. (It's also fun to go back and look at this at the end of the season.)
This will be a long blog – as there's no possible way for me to cover 32 teams in just two sentences – as many others do. For you youngins', think of this as a transcript of a ninety minute podcast!
In other words, get out your favorite beverage, sit back and get ready to scroll. And even better, unlike every other site known to man, and despite these blogs going 10,000+ words – you won't have to worry about ads, text-links, spyware, pop-ups or any of that other junk. It's all about hockey here!
If there's anything I want to mention off of puck drop, and before getting into the annual season preview (outside of my multiple book projects, which I'll save for the end of this blog for the non-Ranger fans who are reading these words); it's the recent retirements of Zdeno Chara, Keith Yandle and P.K. Slewban.
Similar to any other recent retirement of a significant player (where in Chara's case, he's a sure-fire future Hall of Famer) – any time a player of this level retires, it does feel like an era has ended.
Going into the 2022-23 season, yours truly, and I believe many others too, thought that Yandle, now at 36 years old, would retire. He pretty much hinted at it following the end of Philadelphia's 2021-22 campaign. Compounding matters was when then Flyers' head coach, Mike Yeo, snapped Yandle's "Iron Man" streak – a streak which will most likely be surpassed this season by the latest Golden Knight in Las Vegas, Phil Kessel.
From a Rangers' perspective, Yandle was a solid Blueshirt and a consistent top scorer for the club. If it wasn't for the salary cap, and a new contract heading his way – he would've remained in New York for a longer amount of time.
Following his days in the Big Apple, Yandle had a strong run (five seasons) in Florida.
Sadly, once bought out by the Panthers – statistically, he was the worst full-time NHL defenseman of last season – which is why Yeo snapped his streak in the first place.
Moving forward, and much like P.K. Slewban, I'd expect Yandle to get a TV gig somewhere.
---
While I don't think that anyone was surprised when Chara retired (after all – he is 45 years old); perhaps like me, you were holding out for a Big Z return season in Boston, as the Bruins try to turn back the clock to 2011 this season. Citing a desire to spend more time with his family, no one can blame Chara for hanging up the skates. The Slovakian will soon have his day in the hallowed halls of Toronto, Ontario.
Of the three retirements, it was Slewban's retirement that shocked me the most. For sure, I thought that the 33-year old would wind up somewhere. Instead, it looks like he will wind up behind the desk of some television studio, as #76 is tailor-made for TV.
Usually on this site, as I cater to my audience, while also having fun with my writing; I write from the perspective of a biased Rangers fan. However, when I do blogs like this one, and whenever I make my contributions to Stan Fischler (who prints my work in both "The Hockey News" and on NHL.com), I keep my fandom out of what I'm writing.
This is my way of saying that as a diehard Blueshirts' backer – I couldn't stand P.K. Slewban. Can you blame me?
Prior to Slewban's cowardly attack on Sammy Blais during the 2021-22 season (and don't forget Slewban's sneak attack committed on Ryan Reaves too); the biggest Rangers' moment, post-1994, was the Rangers' six-game Eastern Conference Final victory over the Montreal Canadiens, where Slewban served the Habitants as their biggest star. (And with all respect paid to Carey Price – a Price who left the series with an injury. You may have heard about this! #KreiderDidIt – an homage to friend of the site, the great Nick Adams!)
As a writer with no bias (I'm in a weird position of being able to write outrageous blogs on this site, while also writing "professionally" for Fischler), I must admit – P.K. Subban was a tremendous hockey player – but it was evident last season that he had lost a major step in his game. That can't be denied.
Between all of his slew-footing, intent to maim opponents, lack of production and losing his speed – he wasn't the same player from his prime – duh. It also didn't help that he spent the final three years of his career with a non-competitive team, a Rangers' rival, the New Jersey Devils.
While Subban was on the market for the entirety of the summer, yet not signed; I always felt he'd wind up with a Stanley Cup contender on the cheap, as he entered the "Cup Chasing" phase of his career.
And who knows – maybe some team loses a defenseman or two due to injury this season – and then tries to lure Subban out of retirement. He's still relatively young. However, the TV money may be too good to resist for Subban – but perhaps his dream of winning the Stanley Cup could pry him away from a television studio.
Good luck to Subban, Yandle and Chara, as they all enter their new chapter in life.
---
A few quick notes and disclaimers before giving you my profiles on the 32 teams and my Stanley Cup Playoff predictions.
Keep in mind that everything you're about to read here, while including facts, is all opinion-based – where I'd also like to think that I have somewhat of an educated opinion!
In addition, other factors, such as injuries, trades or other outside influences, which could stunt momentum or give sliding teams a breather, will play a part in this 2022-23 season – the first normal season since the 2018-19 campaign. However, and as opposed to last year – there won't be an Olympic break, nor COVID-19, to worry about either.
In other words, whatever I'm writing right now is based on how these teams stack up prior to the start of the season. Whatever happens in-season – well all of that stuff is totally unpredictable.
I have listed/profiled these teams based on their conferences and divisions, and in the order that I feel they will finish in.
Additionally, for new readers of this site, I have already done several Metropolitan Division previews this summer, both on this site, and on "TheHockeyNews.com." In turn, I linked my previous articles during that segment. However, I've also included some new thoughts about each of these eight teams.
Once going through all of the teams, I'll give you my Conference Final predictions and my Stanley Cup winner. And as I do every season, I'll revisit this blog once the 2023 Stanley Cup Playoffs wrap-up and see how I did!
For what it's worth, and to show you that sometimes I know what I'm talking about, here's how I closed last year's annual preview, the seventh rendition since this site's existence:
Eastern Conference Final – Tampa Bay Lightning vs New York Rangers (Yes, I'm in pure "homer" mode here! That said, there's always one dark horse team that emerges in the playoffs. Why not the Rangers?)

Western Conference Final – Colorado Avalanche vs Vegas Golden Knights

Stanley Cup Final – Tampa Bay Lightning over Vegas Golden Knights.
Not for nothing, I successfully predicted three of the four Conference Finalists last year! Heck, I even nailed the entire Eastern Conference Final! Plus, who could've known all of the injury issues that the Golden Knights would endure last season?
Okay, my "Barry Horowitz" self-pat on the back is over with! Let's now get into the 2022-23 season preview!
Enjoy!
---
WESTERN CONFERENCE
---
CENTRAL DIVISION
COLORADO AVALANCHE
As was the case last year, and in the year prior, the Colorado Avalanche remain as the odds-on favorite to win the Stanley Cup in 2023.
How impressive was their run last season? Last year at this time, the Avalanche were +600 to win the Stanley Cup. This year, they are now at +400 – despite losing several key members of their 2022 Stanley Cup championship team, including center Nazem Kadri (Calgary), goaltender Darcy Kuemper (Washington), and left-winger Andre Burakovsky (Seattle).
I must admit, while I predicted the team from the Rocky Mountains to win the Central Division last year – I never thought they'd get it done in the playoffs. That second-round curse had plagued them for so long, but now, that label of "playoff chokers" has since been removed.
Similar to any other Stanley Cup winner from the salary-cap era – winning the Cup has weakened them. Can anyone argue otherwise?
However, fortunately for fans in Denver – the Central Division isn't exactly compromised of world-beaters. If anything, Colorado's run to the top of the division (they finished six points ahead of Minnesota for first-place in the division last season), may be even easier this year.
While we'll get into the roster moves of the seven other teams of this division; even with the departures out of Colorado, and along with Tampa Bay – they still have one of the best nuclei in all of the league.
As much as this pains me to say it as a Rangers' fan, Colorado still possesses the best defenseman in the NHL today, Cale Makar, a Makar who won both the Norris and Conn Smythe Trophies in 2022. The scariest thing for opposing NHL clubs – Makar will only hit the age of 24 on October 30th, 2022. In other words, he hasn't even peaked yet.
Arguably, Joe Sakic's club possesses the best collective group of top six forwards in the league. If Colorado's projected first line of Valeri Nichushkin, Nate MacKinnon and Mikko Rantanen don't beat you, Jared Bednar, bench boss in Denver, has a second line of Gabriel Landeskog, Alex Newhook and Artturi Lehkonen who can.
While the Avalanche are pressed against the salary cap (and just like any other playoff contender); Colorado also features a formidable bottom six, with forwards such as Evan Rodrigues (formerly of the Penguins), JT Compher (who had many playoff moments in 2022), and Logan O'Connor.
Perhaps the biggest question mark to some, is what will the new backstop of the Avalanche, "THE BULGARIAN BEAST," Alexandar Georgiev, do in his first assignment as a full-time NHL starter?
I will admit that I'm a fan of the former #40 of the New York Rangers, but I'll also tell you that Georgiev was always at his best whenever he was playing regularly. Not only did he bump future Hall of Famer, Henrik Lundqvist, during #30's final season in the city that never sleeps; but last season, when the 2022 Vezina Trophy winner, Igor Shestyorkin, went down with injury – Georgiev stepped-up – and he stepped-up big time.
Similar to former Ranger back-up goalies-turned-starters, such as Cam Talbot and Antti Raanta, I think Georgiev will succeed in his new role – especially with how deep Colorado is. And if Georgiev can't perform – it's all on him. Talk about pressure!
While I'll give you my Stanley Cup Final prediction at the end of this blog, spoiler alert – I don't see a team in the West who can topple the reigning-and-defending Stanley Cup champions.
If Nate MacKinnon wasn't already driven, I think he's going to be ten times as motivated this season to defend Colorado's title – especially as the highest-paid player in the league.
Of note: you can read an article I recently wrote on MacKinnon here: https://thehockeynews.com/news/fischler-report-the-dark-side-of-canadas-summit-series-victory-part-2
---
NASHVILLE PREDATORS
I've previously written about the Preds during an August 19th, 2022 article for TheHockeyNews.com. Here's what I said at the time, as I still believe it all applies over a month later:
Give it up for David Poile, the general manager of the Nashville Predators, who is now entering his 24th season with the club – and as the only g.m. of franchise history.
While Poile has yet to see his cats claw their way to a Stanley Cup – the Preds have become a perennial playoff contender during the past two decades.
In a case of "should we or shouldn't we?"; Poile's team hasn't embraced a full rebuild yet, nor has he ever truly found himself on the hot seat in one of the hottest cities of the league – where today – the Predators have become one of the biggest tourist attractions of "Nashvegas."
The Predators, always in it to win it, have been eliminated from the playoffs in the first-round during the past four seasons. They were swept last season, but that first-round loss was easy to explain away – goaltending injuries and the fact that they were mismatched against the eventual Stanley Cup champs, the Colorado Avalanche.
There is a cause for optimism regarding their 2022-23 season.
Poile made Pred fans happy when he re-signed superstar center, Filip Forsberg, to an eight-year deal this summer. Had Forsberg walked, perhaps it would have signaled a rebuild. Instead, the Preds are gearing up for a return to the playoffs.
Roman Josi, the 2020 Norris Trophy winner, fell 1.28% shy of becoming a two-time winner of the award in 2022. In fact, he finished with more first-place votes (98) than winner Cale Makar (92).
Josi, as a result of salary cap issues in Tampa, will get a new face to join him on the blue line, a season-in and season-out leader, and a two-time Stanley Cup winner to boot, Ryan McDonagh.
McDonagh, the former captain of the Rangers, has played in 185 playoff games – the fourth-highest total among active NHLers. He may soon possess the highest total himself, depending on whatever Zdeno Chara (200 games played), Corey Perry (190 games played), and Joe Thornton (187 games played) do between now and the start of the season.
Update: Chara is retired, a Thornton return isn't looking too hot and Perry remains in Tampa. Either way, McDonagh is now currently in third-place among all active NHL players in playoff games played.
Nino Niederreiter is also a new face trading places. The right-winger of 732 NHL games played should be a welcomed veteran presence for a club looking to become more than a first-round doormat.
Goaltender Juuse Saros, who prior to his injury suffered during the final week of the 2021-22 season, played admirably well during his first 82-game season as an NHL starter. The successor to Pekka Rinne has shown that he can shoulder the load, and with an improved defense in front of him – he may be in line for his best season yet.
---
ST. LOUIS BLUES
There's been a lot of turnover for the 2019 Stanley Cup champions – and it's tough to say if it's for the better.
Prior to writing this article, it was reported that Blues' defenseman, Marco Scandella, will miss at least six months of the season, due to a hip-injury. However, similar to both the Avalanche and the Predators – I think the Blues are a playoff team by default, due to the other weaknesses in the division.
Had the other teams of this division beefed-up, rather than leaning-down, I think the question marks surrounding the Blues would have become more prevalent.
Jordan Binnington, who had one of the most memorable runs of any goaltender in recent NHL history, remains in net for the Blues. However, Ville Husso, once thought to be the future starter in St. Louis (prior to Binnington's 2019 run), is now in Detroit. While Binnington did have that amazing run in 2019 – it's been largely downhill ever since. He will need to rebound during the 2022-23 campaign for the Blue Note to have any chance of reaching the 2023 Stanley Cup Playoffs.
Joining Husso in Detroit is another member of the 2019 Cup champs, the affable left-winger, David Perron. Now a former three-time Blue, would it shock anyone if he becomes a four-time Missourian come the 2023 NHL Trade Deadline? I know I'm rooting for it!
Perhaps one of the biggest question marks in St. Louis is the longest-tenured member of the roster, the soon-to-be 31-year old right-winger, Vladimir Tarasenko.
Previously, the Russian had asked for a trade out of middle-America, only to have that request denied. Even with a desire to leave the city, Tarasenko finished the 2021-22 campaign with 48 assists and 82 points – his career-highs. He now enters this season as a pending unrestricted free agent, which means the Blues run the risk of losing him for nothing if he doesn't re-sign. However, if the Blues are competitors – how do you trade him?
Two other Blues coming off of career-high seasons are former Ranger Pavel Buchnevich and Jordan Kyrou, with the latter taking the league by storm with his 75-point season.
While the Blues have a lot of questions to be answered this season, due to the division that they play in – they should be good enough to return to the playoffs.
---
MINNESOTA WILD
I know what long-time readers of this site must be saying right now – you're only down on the Wild because they traded one of your favorite players, Cam Talbot! Not so fast whippersnappers!
Yes, the Wild have the exciting Kirill Kaprizov, one of the league's newest top stars, as the Russian left-winger is coming off of a 108-point season. He also skates on a line with a formidable center, Ryan Hartman, and former Ranger right-winger, Mats Zuccarello – a "Zuuuuuuuc!" who is coming off a career-high 55 assists and 79 points season. (Playing with Kaprizov sure helped out #36 to say the least!)
However, I think the team from the land of 10,000 lakes will be hurting this season for two reasons. One, the loss of left-winger Kevin Fiala (Los Angeles) and two, salary cap hell.
The Wild currently have $12,743,588 in dead cap space, due to the previous buyouts of Zach Parise and Ryan Suter. That's over 15% of the NHL's 2022-23 salary cap ceiling of $82,500,000.
In other words, come the trade deadline, when playoff contenders look to bolster their ranks – the Wild won't have as much money/cap space as their competitors.
While I still think that Marc-Andre Fleury, the 2021 Vezina Trophy winner, can still play at a high-level, I also believe this – the Wild will sink this year, and with the goaltender injuries/problems in Vegas – he'll make his return to Sin City. That's my bold prediction for the 2022-23 season!
During every single NHL season since the inception of the league, there's always playoff teams from a previous season that miss out, while new teams emerge. I think the Wild, due to their cap-space issues, are a team trending downwards.
For a team that's teetering, all it will take is one injury to derail Minnesota's quest for the Cup – or so I say!
---
DALLAS STARS
I have the team from Texas, who finished fourth-place in the division last year, missing the playoffs in 2022-23.
While I'm a fan of the Stars' first line, which consists of new sensation Jason Robertson, Roope Hintz and Joe Pavelski – I also think they took a step back this off-season.
Yes, goaltender Jake Oettinger impressed during the 2022 Stanley Cup Playoffs, but as an 82-game starter? Eh, I'm not so sure.
If there's any reason I'm down on Dallas, it's because of one of the trends from the salary-cap era. Outside of Tampa (where it took them five-years to "reverse the curse"), teams who reach a Stanley Cup Final and then lose, as the Stars did in 2020 – have an extremely tough time of making it back. Usually, you have to rebuild in order to work your way back up.
Who knows, maybe the Stars surprise behind the efforts of veterans Tyler Seguin, Jamie Benn, and Ryan Suter, while also getting production out of their younger players such as Nils Lundkvist, Denis Gurianov, Miro Heiskanen, and a former Texan playoff hero, Joel Kiviranta.
However, like most teams from this division, ask yourself this – do they have shot in hell of beating the Avalanche? How about the Predators and Blues? While they may have a shot of accomplishing the latter, there's no way they can match up with team Denver.
The Stars enter the 2022-23 season with a new head coach behind their bench, Peter DeBoer, an NHL head coach that's now become a retread, as he's always been the bridesmaid but never the bride. (He's been on the wrong end of two Stanley Cup Finals, 2012 with New Jersey and 2016 with San Jose.)
DeBoer's teams usually do well in his first year, but I don't think that will be the case this season. The Stars missed their shot in 2020 and may be getting too long in the tooth. I don't think a coaching change will save them.
---
WINNIPEG JETS
Ironically enough, former Stars coach, and a former two-time coach of the original Jets too (when you count the Coyotes), Rick Bowness, will be behind the Jets' bench this season.
The Jets enter the 2022-23 campaign with a ton of question marks – perhaps the most amount of question marks from any team in this division.
One of the biggest controversies in Manitoba is the Jets' decision to rip the "C" off of the jersey of their now former team captain, Blake Wheeler.
Compounding matters in Canada's least desirable city to play in (as voted on by NHL players) is that Pierre-Luc Dubois will most likely look to move on come the off-season, as the center is set to become a restricted free-agent in the summer of 2023. (The smart money is Dubois landing in Montreal.)
While Kyle Connor should help lead the team; what's going on with center Mark Scheifele?
Scheifele's name has been linked to many trade rumors, and he seems like a player that isn't so keen on experiencing too many more losing seasons.
Connor Hellebuyck, the 2020 Vezina Trophy winner, enters the 2022-23 campaign coming off of the worst season of his career yet, after posting a GAA of 2.97 and a save percentage of .910. The GAA is stat is the worst of his career, his save percentage from the 2021-22 season is his second-worst. (He finished with a save percentage of .907 during the 2016-17 season.)
The Jets, much like the city they play in, don't inspire much hope. It's hard to envision them qualifying for the playoffs come the spring of 2023.
---
CHICAGO BLACKHAWKS
Not only did the 34-year old general manger in the Windy City, Kyle Davidson, blow up his team during the off-season – he took a bulldozer to the foundation, and kicked over whatever pieces that were left remaining.
The Blackhawks, once a staple of the Stanley Cup Playoffs, where at their peak, they won three Stanley Cups (2010, 2013 and 2015), are no longer dominant.
All that's left from the rubble of their recent glory years are Jonathan Toews and Patrick Kane, where once this season begins – this dynamic duo will become the topic of NHL trade circles.
It's expected that the pending unrestricted free agent Kane is on his way out, and it won't shock anyone if Toews, also set to become an unrestricted free agent this summer, follows.
If anyone deserves any sympathy in the league, it's defenseman Seth Jones, who following a strong run in Columbus, signed an eight-year deal worth $76,000,000 on July 23rd, 2021, with now former g.m., Stan Bowman. Then again, it's tough to shed tears for anyone who's earning less than $25M shy of $100M!
Between two question marks in net, Petr Mrazek and Alex Stalock, a full-blown rebuild, and $5,538,462 in dead cap space dedicated to the recently retired Duncan Keith; the Blackhawks enter the 2022-23 campaign in a neck-and-neck race with the Arizona Coyotes for the #1 pick of the 2023 NHL Entry Draft.
And who knows, perhaps the 'Hawks will add to their draft pick cupboard once they trade Toews and Kane – as many assume they will.
---
ARIZONA COYOTES
If I were Gary Bettman and/or the commissioner of the league – I'd disqualify the Coyotes from active competition. Hell, let a KHL team enter the league. Let an AHL team compete. To go even further, let the University of Michigan into the league. Anyone know what the Chicago Steel are doing these days?
What the Coyotes have done during the past several years is not only disgraceful, but a black mark on all of hockey.
For whatever reason, Bettman has an affinity for getting the Arizona project running, despite over 25 years of no results.
The Coyotes, already horrendous, will continue to hurt the league during the 2022-23 season, especially fiscally, as they will now play in front of a 5,000 seat capacity arena at Arizona State University. The sad thing? The Coyotes may still fail to sell-out, as the other 31 NHL teams continue to carry them via profit-sharing.
The Desert Dogs have been absent from the playoffs since 2012. The only other team to have experienced a longer playoff drought are the Sabres, a Buffalo team who hasn't seen the playoffs since 2011. However, the Buffalo market remains as the top United States market in all of the league, admittedly, due to their close proximity to Canada. (Many Canadian transplants live in Buffalo.)
There's not one thing to like about the Coyotes this season – and it's not just because they are costing the NHL money by their existence.
Yes, forward Clayton Keller is there, but like every other former Coyote – how long before he gets fed-up?
Defenseman Jacob Chychrun, who was linked to many trade rumors last season, may also be on the outs. He pretty much expressed interest in a trade during his most recent press conference.
Arizona has become the the NHL's equivalent of European hockey – as it's the desert where NHL veterans (and their contracts) go to die.
Previous NHL busts, such as Patrik Nemeth, Shayne Gostisbehere, Andrew Ladd and Bryan Little will all collect money from the Coyotes this season.
The worst job in the NHL this season? A Coyotes' season ticket representative. They should be embarrassed to cold-call anyone.
Is there any hope for the team that hopes to one day call Tempe, Arizona, and not Houston, Texas, home? Perhaps it's in the form of their goaltender, Karel Vejmelka, who with this team in front of him, has no shot in hell of having a winning record during the 2022-23 campaign.
Sure, the Yotes, behind general manager Bill Armstrong, will rack up a ton of draft assets for the 2023 NHL Entry Draft, but how many losing seasons can this franchise endure before local fans wash their hands of them?
Bank it – the Coyotes will have the worst finish in the league this season.
---
PACIFIC DIVISION
EDMONTON OILERS
Similar to last season, when the Flames and Oilers finished 1-2 in the division, I have them once again finishing 1-2.  And at the end of the day, it doesn't matter who wins the division. The only thing that matters is what happens in the playoffs.
Last season, the Flames finished seven points better than their heated rivals. Come the second-round of the 2022 Stanley Cup Playoffs, and following the Flames' wild Game One victory – the Oilers then won the next four games of the series – a pure embarrassment for the team from the cowboy city.
If you can believe it, the greatest #1 overall pick since perhaps the days of Sidney Crosby once going first overall, Connor McDavid, #97 in orange, is now entering his eighth NHL season.
At only 25-years old, McDavid is coming off of his best season yet, after setting career-highs in goals (44), assists (79), and points (123). Even better for residents of Oil Town – McDavid's team reached the Western Conference Final last season – the farthest they've ever gone during the McDavid Era.
While being swept by Colorado hurt, the Oilers were hurt too, as the other star in Edmonton, Leon Draisaitl, was dealing with nagging injuries. And while this may sound "participation trophyish" – there's no shame in losing to one of the most dominant Stanley Cup champions of the modern era.
Goaltending, long the Achilles' heel in Edmonton, has been solved, in the form of new starter, Jack Campbell.
While I do believe that Campbell and Darcy Kuemper were extremely fortunate to be the only two starting goalies available on the market this off-season; at any rate, Campbell is an upgrade over what's been in Edmonton's net since Cam Talbot's historic 2016-17 campaign. (He set the franchise record in wins that season.)
Bringing back Evander Kane, for as controversial as he is, will only bolster the Oilers' goal production this season.
If there's anything that can hurt the Oilers, and much like the Wild, it's that they have cap issues too, due to dead-cap space in the form of James Neal, Milan Lucic and Andrej Sekera, a total that adds up to over $4,000,000. Worse than that, and according to CapFriendly.com; as I write these words, the Oilers are currently $6,781,333 over the cap.
In other words, the Oilers are going to have to shed some parts somehow, which in theory, will weaken their roster.
Fortunately for the Oilers, and the Flames too, the Pacific Division remains as the weakest division in hockey, and no matter what general manager Ken Holland does, the Oilers should still be in good shape to win the division.
---
CALGARY FLAMES
I've probably written about 678567567678567855 words on the Flames' off-season already, and if you're reading these words, I assume you know the following by now:
Out are Johnny Gaudreau (Columbus) and Matt Tkachuk (Panthers). In are Jonathan Huberdeau, MacKenzie Weegar and Nazem Kadri.
And as previously stated on this site, the job that Flames' general manager, Brad Treliving, did this off-season was nothing short of perfect, due to the situation that he was in. I don't think anyone would disagree with me on that.
Whether the new additions can pick up the lost production remains to be seen; at the very least, come playoff time, Kadri should provide his new team an edge. And again, due to how weak this division is – even if the Flames stumble a bit – there's no way they are missing the playoffs, especially with their super-reliable goaltender, Jacob Markstrom, in net.
Darryl Sutter, bench boss of the Flames, has an impeccable track record. If anyone can handle the latest transitions in Calgary, it's him.
As opposed to their arch-rival, the team they will be neck-and-neck with all season, the Oilers; the Flames have $1,374,167 available in salary cap space. Depending on how the Oilers handle their own situation, come the deadline, Treliving may have more options simply because he has more money to play around with.
---
ANAHEIM DUCKS
I've previously written about the Anaheim Ducks in my space in The Hockey News. Here's what I said a month ago:
Three thousand miles away from the traditional hockey city of Ottawa, Ontario, lies Anaheim, California – home of the not-so-mighty Ducks. Similar to their Canadian counterparts, it's been some trying years for the Quackers too.

After being swept during the first-round of the 2018 Stanley Cup Playoffs, the Ducks haven't reached the postseason since – however, not all faith is lost.

Currently, there is a changing-of-the-guard under the sunny skies of Disneyland – a new roster that Duck fans eagerly await.

Captain Ryan Getzlaf, perhaps a future Hall of Famer, is now retired. It are the two wonder-kids, Troy Terry (67 points in 75 games) and Trevor Zegras (61 points in 75 games), who not only led the team in scoring last season, but are now the 1-2 punch of the franchise.

While Terry and Zegras should have brighter days ahead of them; they are also surrounded by a reliable bunch of veterans, who all possess deep playoff experience, players such as Adam Henrique, Cam Fowler, and Kevin Shattenkirk.

Adding a pair of ex-Rangers this summer, two top-six forwards who just came off an Eastern Conference Final run, Ryan Strome and Frank Vatrano, should only solidify the locker room, while also adding some scoring help.

But wait, there's more!

The Ducks also have a stud in the making, in the third-overall pick of the 2021 NHL Entry Draft, the nineteen year old Mason McTavish. If the Swiss centerman isn't ready to light lamps this season – he'll be doing so in the season that follows.

Bringing in the rear is the once unheralded secret in net, Jon Gibson.

Admittedly, last season, Gibson didn't perform as well as he had during previous seasons – but that's also a reflection of the Ducks' rebuilding years.

It's often thought that the Pacific Division is the weakest division in hockey – an advantage for the many young teams of the division.

While the Oilers should finish first (especially when you consider that the other teams in the division didn't improve as much); I expect the Ducks (who finished the 2021-22 campaign only sixteen points better than the last place Kraken), to go from second-worst to second-best in the division.
When I wrote the words above, Kadri hadn't signed with the Flames yet. In turn, I have the Flames finishing in second and the Ducks finishing in third.
Either way, I think the Ducks will be a fun team to watch this season and I expect them back in playoff contention.
---
VEGAS GOLDEN KNIGHTS
For some inexplicable reason, the Boston Bruins fired head coach Bruce Cassidy this off-season. Shortly thereafter, and after removing their own head coach, Peter DeBoer – the Knights hired Cassidy to run NHL club #31.
The Knights, after missing the playoffs for the first time in their existence in 2022 – now enter the 2022-23 campaign much like how their 2021-22 season ended – beat-up and injured.
While the Knights now have Jack Eichel and Mark Stone at full health, the biggest question mark of them all is in net. After stabbing Marc-Andre Fleury in the back (just ask MAF's agent Allan Walsh), the club signed goaltender Robin Lehner to a big deal. Due to a hip injury, Lehner is expected to miss the entirety of the season.
There's a good chance that the Knights may start as many goalies as the Devils did last season, as they try to figure it out, between borderline back-ups and third-stringers such as Michael Hutchinson, Laurent Brossoit, Logan Thompson and Adin Hill.
And maybe, just maybe, due to all of the offensive talent in Sin City, maybe the Knights play games akin to the 1980s Oilers, featuring scores of 7-5, 8-4, 6-5 all-season.
However, unless the Knights get an established goaltender, whatever they do in the regular season will all be for naught come playoff time. That's why I'm crossing my fingers for a MAF return – who doesn't love a good comeback story?
Another story to watch, should you care about such a thing as "Iron Man" streaks and games played; is Phil Kessel's quest to snap Yandle's record set from last season.
Kessel (982 consecutive games played) is just seven games shy of tying Yandle (989). And perhaps now playing for a contender, after wasting away in the desert in Arizona, will have "The Hot Dog Man" rejuvenated this season too.
---
VANCOUVER CANUCKS
I have the Canucks, who finished last season in fifth-place, finishing in fifth-place again this season. It should be mentioned I could be way-off with this prediction. After all, the Canucks had a ton of issues with COVID-19 last season, and once they hired Bruce Boudreau mid-season, the team from Vancouver became one of the hottest teams of the NHL.
Similar to other teams around the league; the Canucks won't have that many contract distractions entering this season, following their recent decision to lock-up J.T. Miller to seven-year deal worth $56,000,000 overall. The best thing about Miller re-signing? No more NHL Trade Deadline articles with his name as the headline. Instead, replacing Miller is Patrick Kane in Chicago.
Now with an increase to his paycheck, it will be up to Miller to follow up on the best season of his career, when he posted career-highs in goals (32), assists (67), and points (99) during the 2021-22 campaign.
Prior to Miller, the Canucks had previously re-signed most of their core, including goaltender Thatcher Demko, Brock Boeser, Quinn Hughes and Elias Petterson.
The one name that remains to be re-signed is team captain, Bo Horvat, who is now in the final year of a deal that pays him $5,500,000 annually.
It's now been five years since the Sedin twins, now Class of 2022 Hall of Famers, have taken the ice for the Canucks. A new era has emerged, but I don't see this team as contenders just yet.
---
LOS ANGELES KINGS
To their credit, the Kings surprisingly finished third-place in the division last year, and then gave the Oilers a run for their money during the first-round of the Stanley Cup Playoffs. Due to these events, many believe that the Kings are a team on the rise. And maybe they are – but I just don't see how they are better than the teams above – unless Vegas can't figure out a solution to their problems in net.
The Kings, like the rest of the Californian teams, are in a rebuild. However, unlike the two other Californian teams – at least they won two Stanley Cups at the peak of their powers. Furthermore, the Kings may be a little bit ahead in their rebuild, but I do believe that the Ducks show more promise – especially in their three young stars of Zegras, Terry and McTavish.
After signing Phillip Danault last off-season, the Kings made another big splash this off-season, when they landed Kevin Fiala from Minnesota. Fiala is coming off of a career-season, after scoring 33 goals and 52 assists for a grand total of 85 points – all career-highs.
There's a few holdovers left from the Kings' glory years, especially following the retirement of Dustin Brown. However, Jonathan Quick, Anze Kopitar and Drew Doughty still remain, three players who had solid showings last season. However, and just any other battle-tested playoff player – they are a year older and the threads on the tires are starting to go.
Similar to Alexis Lafreniere in New York, fans in LA are hoping for a huge break-out year from the now twenty year old center, the #2 overall pick of the 2020 NHL Entry Draft, Quinton Byfield. Unlike Lafreniere, who has spent his whole career in the NHL, Byfield has split his young career in both the NHL and AHL. For Byfield and the Kings – they are both hoping that his days with the Ontario Reign (AHL) are over.
---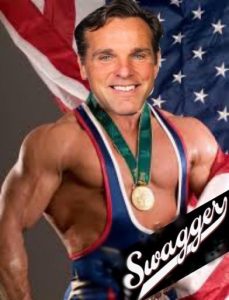 SAN JOSE SHARKS
For Ranger fans, the Sharks are an interesting team, as they now have two former Blueshirt employees running the club, g.m. Mike Grier and head coach David Quinn.
During their recent interviews, both Grier and DQ, while preaching the importance of doing things right, also seemed resigned to accepting a losing season. It's not like both men are rooting for a tank (or a "Shark Tank" to be specific) – it's just that they know what their team currently is.
After all, if the team was any good last season, the Sharks wouldn't have needed both a new general manager and head coach in the first place. (No one steps down from winning.)
Arguably, the Sharks have the worst contract on their books in all of the NHL today, in defenseman Erik Karlsson – a Swede who takes up 13.9% of the Sharks' cap, due to his eight-year deal worth $92,000,000 overall ($11,500,000 annually). He enters the 2022-23 campaign with five years remaining on that albatross of a contract.
And did anyone else find it funny (I know Stan Fischler did) when Karlsson recently said this summer that he wasn't looking for a trade? What NHL team would want that salary on their books?
Sadly for Sharks fans, the wrong defenseman was traded out of town this summer, when Brent Burns turned in his teal jersey for a Carolina red jersey.
I think it's important that the Sharks don't get "blown out of the water" (har-har-har) this season. They do have many veterans on the team, such as Logan Couture, Nick Bonino, Thomas Hertl and Timo Meier. They also have questions in net, with the newly acquired Kaapo Kahkonen looking for the number one job. If Minnesota's former back-up doesn't work out, the Sharks will rely on journeyman veteran, James Reimer, instead.
The Sharks finished third-to-last in this division last year, when they edged out the Ducks by a point. Of all the teams in the division, the Sharks did the least to improve the state of their roster this season.
---
SEATTLE KRAKEN
As numerously stated many times before on this site, this much is known – NHL general managers wised-up, following the 2017 Vegas Golden Knights expansion draft. The victims? Team number 32, the Seattle Kraken.
That said, the Kraken, who finished dead-last in this division last season, also made some peculiar decisions in Year One.
While it was sensible to make Mark Giordano an inaugural member of the Kraken, what didn't make sense was naming him captain.
Unless the Kraken were expecting to become the Golden Knights 2.0 – it was thought from day one that they'd trade him for pieces at the 2022 NHL Trade Deadline – which is exactly what Seattle g.m., Ron Francis, did.
Another weird decision? Going out of left-field and allowing Dave Hakstol to coach the team. Nothing against the former Flyers' bench boss, but there were plenty of better options available.
More craziness? Signing goaltender, Phillip Grubauer, then 29-years old, to a six-year deal worth $35,400,000 overall ($5,900,000). As everyone and their mother knew – Grubauer was a product of playing for Colorado more than anything else.
Heck, like Grubauer before him, the Avalanche moved on from his successor, Darcy Kuemper, and then signed Alexandar Georgiev to a much more affordable deal during this off-season.
While I don't (and I don't think anybody else does either) expect much from the Kraken during their sophomore campaign, there does seem to be hope for the future, in the form of Matty Beniers and the pissed-off & ready-to-show-Montreal-that-they-were-dead wrong, the #4 overall pick of the 2022 NHL Entry Draft, Shane Wright.
To their credit, the Kraken do have some reliable veterans on their squad, such as the newly-signed Andre Burakovsky, Jordan Eberle, Jaden Schwartz and Yanni Gourde; but it won't enough.
Just like every other expansion franchise in the history of sports, sans the Knights, there's a lot of losing ahead for the Kraken. In fact, you can just call them "Sleepless in Seattle." (Har-har-har!)
---
EASTERN CONFERENCE
ATLANTIC DIVISION
TAMPA BAY LIGHTNING
I've written a ton of words about both divisions of this conference on this site all summer, so I won't go into repeat-mode. Check the archives of this site for everything.
The Tampa Bay Lightning, perhaps a dynasty team (at the very least, the most successful franchise year-in and year-out since the 2014-15 season), and just like any other winner from the salary cap era – the Bolts are starting to lose more of their own homegrown pieces and savvy acquisitions than ever before.
After losing their complete third line last year due to free agency/forced trades/expansion (Coleman/Goodrow/Gourde), the Lightning were forced to part ways with Ryan McDonagh (Nashville), Jan Rutta (Pittsburgh) and Ondrej Palat (New Jersey) this off-season.
The Lightning may have peaked, but no one in Tampa is crying about that. Any fan in the league would settle for one Stanley Cup victory – the Lightning won two – and almost won three in a row.
Despite all of the salary-cap rooted departures, this is still a team with the best playoff goalie in the league (Andrei Vasilevskiy) and still features high-end talent such as Steven Stamkos, Victor Hedman and Nikita Kucherov. The complementary parts aren't shabby either, in players like Erik Cernak, Mikhail Sergachev, Nick Paul, Anthony Cirelli and Brandon Hagel.
And Jon Cooper, who has been the longest-tenured coach in the league for some time now, knows how to get the best out of his players too.
Currently, the Vegas sports books have Tampa (+1200) with the third-best odds of winning the Stanley Cup from this division, behind both Toronto (+880) and Florida (+1030). (Of note: these numbers may vary depending on where you go. They also change daily.)
Maybe Tampa, who did finish third-place in the division last season, finishes in third-place again. However, I don't think it matters where Tampa finishes, as long as they finish with a playoff berth – and I can't see them missing the playoffs at all.
Tampa, and as has been the case for a while, remains the team to beat in this division. Until someone does so, I'm inclined to go with them to win the Atlantic.
---
FLORIDA PANTHERS
The Panthers, who won the Presidents' Trophy last season behind 122 points, were embarrassed during the 2022 Stanley Cup Playoffs.
After struggling to defeat a banged-up Washington team in the first-round, the Panthers were laughed off of the ice in the second-round, during the "Sunshine State" series with their biggest rival, the Lightning.
Florida general manager, Barry Zito, wasted no time in trying to rectify all errors after watching his team get swept.
Despite interim head coach Andrew Brunette doing an admirable job following the forced departure of then head coach Joel Quenneville; Brunette himself was soon canned following the Panthers' playoff loss, and then replaced by a head coach who had quit/resigned from his own team, Paul Maurice, formerly of the Jets.
Two of Florida's rentals from last season Claude Giroux (Ottawa) and Ben Chiarot (Detroit) are gone. Ditto former Panther, Mason Marchment (Stars). And as you know, also departed is Jonathan Huberdeau, as the new top cat in town, Matt Tkachuk, is now hoped to give this team some playoff "grit."
I think ESPN.com asked an iteration of this question first, and it's a valid one – "did Florida overcompensate this summer following their playoff embarrassment?"
Maybe yes, maybe no. While I do see the need for Tkachuk, I'm not so sure about the coaching change.
And while goaltender Sergei Bobrovsky bounced back last season, can he do it again?
In their present states, I still think the Lightning are the better team.
---
OTTAWA SENATORS
This is probably where you're expecting to see the Toronto Maple Leafs, but instead – I have the other team from the "Battle of Ontario" finishing in third-place this season.
I previously wrote about the Senators for "The Hockey News." Here's what I wrote a month ago:
As a devout disciple of the New York Rangers, there are three other teams that I will have a keen interest in during the 2022-23 season.

The Ottawa Senators, perhaps lowly no more, are at the top of the list.

It's been many lean years for the team hailing from the capital city of Canada, ever since being ousted in Game Seven of the 2017 Eastern Conference Final. Following their 2022 off-season, good times should be ahead.

While this present Ottawa team may not drum up a comparison to the "Silver Sevens," the Senators now possess an exciting roster.

The additions of veteran and experienced talent such as Claude Giroux and Cam Talbot, combined with perhaps the best trade made of the summer (when the Senators acquired dazzling young star Alex Debrincat for three draft picks), should have the Senators back in the playoff mix.

It's not just the new faces either.

Ottawa's young core seems like a pack ready to run, especially with talent such as Brady Tkachuk, Thomas Chabot, Josh Norris, Tim Stutzle and Drake Batherson all leading the charge.

In a league where all you need to do is reach the playoffs in order to become a contender – the Sens have as good of a shot as anyone.

For a team that has played in front of some paltry crowds during the last few seasons; both the Senators, and their attendance figures, should be on the rise. I fully expect them to nab a playoff berth this season – at Boston's expense.
I know I've said some form of the following earlier (and will really go all-out on this point once we get to the Flyers), but every season, there's always one non-playoff team that pleasantly surprises in the season that follows. I think it's Ottawa's turn this season.
---
TORONTO MAPLE LEAFS
For whatever reason, year-in and year-out, Vegas book makers have the Leafs as one of the top five teams of the league. Why?
Put it this way: the last time the Leafs got out of the first-round of a playoff series was in 2004 – when Brian freakin' Leetch was with the team!
You all know the names in Toronto – Auston Matthews, Mitch Marner, John Tavares, William Nylander, Morgan Reilly and so on and so forth. But what have they won as a group? Nada. Zilch. Zero. OOGATZ!
If that wasn't enough, according to CapFriendly.com, the Leafs are nearly $1,500,000 over the salary cap, so they'll have to slash somewhere.
What did the Leafs do this season to improve their cause? After letting Frederik Andersen walk last year, they let Jack Campbell walk this year. In turn, the Leafs' net will feature two struggling goalies trending downwards, in Matt Murray and Ilya Samsonov. The Leafs are banking that one of these reclamation projects steps up, but if it was your money – would you bet on that?
Maybe Murray, a former two-time Cup winner in Pittsburgh, can turn it around. However, that remains to be seen. Until then, I'd rather Vasilevskiy, Bobrovsky and Talbot in my net than Murray.
Regular readers of this site know this about me – I can't stand analytics. That's why I always have a wry smile on my face every Spring, when the analytical Kyle Dubas, g.m. in Toronto, watches his team exit from the playoffs in the first-round on an annual basis.
Until Toronto gets a hockey man, and not a spreadsheet donkey, to run the show, they will remain doomed.
---
BOSTON BRUINS
For about the 897678967896789689th time this summer – I think the Bruins will become victims of the Senators' success.
And for the fifth-year in a row – I always believe that Boston is ready to slide and rebuild, yet every year, they still wind up in the playoffs. However, I think this will be the year for the long-predicted fall in Boston.
As noted earlier, I still don't know why the B's canned Cassidy. Replacing Cassidy behind the Bruins' bench is Jim Montgomery – a coach who has had his own issues in the past, and may have been better served in a return with a less prominent/small market team.
The Bruins' core, as always is the case, is older. They also enter the season banged up.
While David Krejci is back after his one season in the Czech Republic, "The Rat," Brad Marchand (hip) won't be ready to play until after Thanksgiving – an NHL evaluation benchmark. Also out is the young stud defenseman, Charlie McAvoy (shoulder), and who may not be ready until Christmastime.
It will be up to long-time regulars, David Pastrnak and Patrice Bergeron, to shoulder the load, while also getting help from Taylor Hall.
This Bruins club has faced many adversities over the years, and each time, they wind up in the playoffs. However, they haven't done much damage in the playoffs in recent years. I think this is finally the year where they admit the inevitable – this is a young man's game and they must start to rebuild.
---
DETROIT RED WINGS
The Red Wings, who seemingly have been rebuilding forever, or at the very least, when general manager Steve Yzerman first came to town (2019); the Original Six club may be fed-up with waiting.
While Detroit has promising young players in the likes of Moritz Seider, Lucas Raymond and Filip Zadina; Stevie Y. and company beefed-up the ranks with many veterans this off-season.
The Red Wings will have a formidable tandem in net, with the newly acquired Ville Husso, and Alex Nedeljkovic, perhaps in a time-share role.
The team from the Motor City also added Andrew Copp, David Perron, Ben Chiarot, and Dominik Kubalik this off-season.
Team captain, Dylan Larkin, the face of many of these down-and-out years, is seeking his first postseason appearance since 2016. Unfortunately, I think he'll have to wait a bit before returning to the playoffs – barring a trade.
The problem for the rebuilding and bottom teams of this division is that the division is very top-heavy. It's going to be tough to knock off the big three, Tampa, Florida and Toronto. Boston will always create headaches and it feels like Ottawa is the best of the non-playoff teams last year from this division to make a run this year.
Much like the city itself, I think it's going to tough times in Detroit.
---
BUFFALO SABRES
The Sabres have the longest active postseason drought (also a league record), as they have missed the playoffs in eleven consecutive seasons. At least fans of the Sabres have the Buffalo Bills to root for.
Needless to say, being part of the #BillsMafia is much more rewarding than being a fan of the Sabres.
What's truly a shame, is that every year, Buffalo remains as the highest-rated television market in the United States during playoff time. They just can't reach the playoffs themselves.
If there's anything to look forward to in Buffalo, it's that they have an excellent chance of extending their record of futility to twelve consecutive losing seasons. Who doesn't love history?
The goaltending in Buffalo is very suspect, as the Sabres head into the 2022-23 campaign with the 98-year old Craig Anderson and Eric Cromie. Neither goalie will instill fear into any opponent.
For the first time, the Sabres will get to watch two of their former first-overall draft picks, Rasmus Dahlin (2018) and Owen Power (2021), play together in a complete 82-game season. I guess that's something. The Sabres are also hoping for a great season out of Syracuse, NY native, Alex Tuch, who was acquired in the Jack Eichel trade.
If you want the positives, you can say that the Sabres do have some promising players. Otherwise, this season, like the eleven seasons before it, will be miserable for Buffalo.
---
MONTREAL CANADIENS
A year after reaching the Stanley Cup Final in 2021, the storied Montreal Canadiens finished dead-last in the NHL last season. However, their decline is easily explainable, due to what's perceived as career-ending injuries to both Shea Weber and Carey Price. (Price attempted a return at the end of the season, but it went nowhere. It's reported that he may retire soon.)
However you feel about Price, this much is true, and for as blasphemous as it may sound – getting Price's contract off of the books is the best thing possible for the rebuilding French-Canadian team. It also won't hurt the Habs to get a look at the younger goalies in their system.
The Canadiens, somewhat like the Rangers post "The Letter," are getting all of their ducks in a row.
Jeff Gorton is running the show, Kent Hughes is his general manager and Martin St. Louis is now fully installed as the team's head coach. This triumvirate should remain in-tact for many seasons. If it's broken up, then that means things didn't go according to plan.
Nick Suzuki is now the captain of the young club, where there will be a lot of pressure on the first-overall pick of the 2022 NHL Entry Draft, the Slovakian Juraj Slafkovsky – especially after Montreal passed on Shane Wright – who many believed should've went first-overall. If Wright has a hot start, while Slafkovsky struggles – you'll hear all about it in the land of poutine.
Sean Monahan, formerly of the Flames, will hope to provide a veteran presence. Kirby Dach, and maybe Cole Caufield too, should impress. However, and as Montreal knows themselves – the 2022-23 season isn't it for them.
---
METROPOLITAN DIVISION
All summer, I have previewed this division on this site. In fact, here's one that I've previously written:
https://bluecollarblueshirts.com/83022/
I know this blog is going extremely long (I don't break things up for multiple clicks – I rather people read at their own leisure), so I won't repeat what I've previously written.
However, since this is a Rangers' fan site/blog, I am going to get into the latest news in Rangerstown, USA, rather than saving it for a separate blog. (Writing is a hobby for me, not a business, so once I get going I don't want to stop, just to start a new article.)
Let's now get into the Metro – where yeah, you can accuse me of being biased – but I do 100% believe that the Rangers will finish first in the division. I wouldn't say it if I didn't believe it – scout's honor!
---
NEW YORK RANGERS
While October 11th marks the official start of the Rangers' 2022-23 season; unofficially, Wednesday, September 21st was the first day of the season.
On Wednesday, the entire team, who had already been in town for some time now, reported at the Rangers' practice facility for their annual "media day." While the Rangers themselves didn't do any interviews with the media, instead, they filmed videos and promo spots for the franchise. This is the stuff that you'll later see on the scoreboard during commercial breaks, such as "can Adam Fox name five Adam Sandler movies, can Mika Zibanejad name five Brittney Spears songs, does Steve Valiquette know his ass from his elbow?" and junk like that.
The only person to speak to the Rangers' beat reporters was "The Turk," head coach Gerard Gallant.
I know I say this a lot, but I can't stress it enough – you owe it to yourself to watch/listen to what he said, rather than just reading the black-and-white of it. You just get a better feel for his personality, his sense of humor, and most importantly, his confidence too.
Here's Gallant from Wednesday:
---
For those who don't have the time to watch the fifteen minute video, Adam Rotter posted a transcript here: https://nyrangersnews.com/2022/09/21/what-gerard-gallant-said-on-wednesday-about-kravtsov-expectations-and-more/#more-194226
Just a few quick thoughts, since I know this blog is longer than the Magna Carta:
— You know me – I don't care about the lines. While many Ranger fans go up-in-arms about this, not me. After all, you can change lines in-game. Plus, whatever the lines are now won't be the lines come playoff time.
— That said, Gallant did reveal his top three lines. Kreider/Zibanejad/Blais will be his top line entering the season. I know many flooded the streets of Rangerstown, USA with their tears about Blais, and not Lafreniere, being on this line, but to me, that's silly. Blais did start last season on the top line. Plus, he should open up more room for Kreider and Mika to do their thing.
— Of note: whenever that douche-chill provoking analytical side of the fanbase is upset over something, then you know that Gallant is doing something right. Those fans are ALWAYS wrong. Need proof? All of them didn't have the Rangers reaching the playoffs last year. Who predicted the Rangers to reach the ECF last year? That's right, me! Simply stated – "IN TURK WE TRUST!"
— The second line entering camp will be Panarin/Trocheck/Kravtsov. Obviously, this is a huge vote in confidence for the much maligned Russian in the #74 jersey. There will be no excuses for Kravtsov to make this time, but then again, if there's an excuse to be made, I'm sure he'll find it!
— As a lot of the younger and analytical fans were soaking their t-shirts in tears about Blais' status on the first line; lost in all of that, was that Gallant, you know, the head coach who these same fans vociferously shout, "GALLANT HATES THE KIDS," stated that he'd be going with Lafreniere/Chytil/Kakko, the lazily named "Kid Line," as his third line.
— As far as the fourth line goes, there will be a competition for at least one of the spots. Barclay Goodrow, a lock, won't play during the preseason games. While he's 100% and skating/practicing, Gallant doesn't want to run the risk of re-aggravating Goodrow's ankle injury suffered during the first-round of the playoffs. Keep in mind – this is the same Goodrow that fought in his first preseason game last year. He's a gamer. Missing preseason games won't mean anything.
— It's expected that Ryan Reaves will occupy a spot next to Goodrow. Players jockeying for the last position/twelfth forward include Gustav Rydahl, Jimmy Vesey, Julien Gauthier and Dryden Hunt. Gut feeling? Due to his knack of killing penalties, I think Vesey gets the job, while Hunt is carried as a spare. I don't know enough about Rydahl, but I do know that I've seen enough of Gauthier.
— Gallant confirmed what we all knew – the top five spots of his defense are covered (Fox, Lindgren, Trouba, Miller and Schneider) and there will be a battle in camp for the sixth spot. Check out my last blog for more on this.
— Gallant was happy about how his first year in New York went, but as we all know, this is a new season, where in this go-around, the Rangers will look for more production out of their younger players, especially with a bunch of the veterans moving on. Again, I've covered all of this on this site in the past.
Let's finish off the rest of the preview.
---
When many across the fan base were predicting doom-and-gloom at this time last year – I was predicting a top three finish and a run to the Eastern Conference Final. Blogs don't lie!
This year, I'm predicting the Rangers to go to the Stanley Cup Final.
Sure, while you need a perfect storm, strong play and some luck too – I think the Rangers are there.
In my recent four-volume set of books, "One Game at a Time – A Season to Remember," I brought up how the 2021-22 Rangers reminded me of the 2013-14 Rangers.
While the 2014 Rangers went all the way to the Stanley Cup Final; just like that team, the 2022 Rangers also experienced their own "Cinderella" run.
A year later following the 2014 run to the Stanley Cup Final, the 2015 Rangers won the Presidents' Trophy and were the odds-on favorite to win the Stanley Cup. I don't think I have to remind you how that season ended.
While these 2022-23 Rangers have a lesser chance of dominating the league as the 2014-15 Rangers once did (Colorado stands in their way); I think Gallant's club will match the 2015 team – and then go on to win the Stanley Cup too.
Yes, there are more formidable opponents and obstacles for the 2023 team to overcome (when compared to the 2015 team), but for your consideration, I present to you the following argument:
2022 Chris Drury > 2015 Glen Sather.
At the time, Sather made his final "all-in" moves, and when they didn't pan out, he left and let Jeff Gorton clean up his mess.
---
2022 Gerard Gallant > 2015 Alain Vigneault.
Gallant has a calmer demeanor and already has gotten more out of his team than AV did. Fair or unfair – many of AV's teams choked in the playoffs. (2015 ECF and 2017 semifinal v. Ottawa stand out the most.)
---
2022 Igor Shestyorkin > 2015 Henrik Lundqvist.
Lundqvist wasn't even the best goalie on the team (at least statistically) in 2015. Talbot was. In fact, the Rangers had their most success in that season when Lundqvist was out with injury. Furthermore, this is when Lundqvist's decline began. Shestyorkin may have not even hit the peak of his powers yet – and that's with a Vezina Trophy to his name.
---
How about the lines?
2022 Top Nine: Kreider/Mika/Blais, Panarin/Trocheck/Kravtsov and Lafreniere/Chytil/Kakko
2015 Top Nine (keep in mind that Mats Zuccarello was injured): Nash/Brassard/MSL, Kreider/Stepan/Fast and Hagelin/Moore/Hayes
While everything is relative to the era and the times these teams played in; on paper, the 2022-23 Rangers' top nine looks more formidable than the 2015 team that went to the Eastern Conference Final.
Go read "One Game at a Time" – the 2021-22 Rangers set a ton of individual records and had career-best seasons. Many of the players on the 2015 team had already peaked. Guys like Kreider, Zibanejad and Panarin are just peaking today.
---
Defensively, I'll take the 2022 Rangers too. Here's how they stack up:
2022: Fox/Lindgren, Trouba/Miller and Schneider/???
2015: Girardi/McDonagh, Boyle/Staal and Klein/Yandle.
While these twelve players all bring something different to the table; if anyone emulates Girardi's game, it's Lindgren himself. Fox is a Norris winner and one of the best defenseman in all of the league – something you couldn't say about the 2015 defensemen – even for as good as McDonagh was.
Dan Boyle was an all-out mess. While Marc Staal played well, the 2021-22 version of Jacob Trouba is the best of these second-pair of d-men. And K'Andre Miller ain't shabby himself.
Of course, the 2015 Rangers third-pair was better than whatever the 2022 Rangers' third-pair turns out to be; but I'll take the Rangers' top four of today, the guys who eat the most amount of minutes, than the top four of 2015.
---
And let me be clear – I'm not knocking the 2015 Rangers. I loved that team. I'm just saying that the 2022-23 Rangers, at least on paper (I know the games are played on the ice and not on looseleaf), were better than that successful team. That's why I'm so excited to get this season started!
Finally, as I've said in the past, and as Gallant said again on Wednesday – not only do the star players need to step-up – the young players need to reach their potential too. If the latter doesn't happen, it will be tough.
Then again, when you have CZAR IGOR in net – every game is winnable.
---
CAROLINA HURRICANES
The Vegas sports books peg the Canes (+1080 to win the Cup) as the best team of the Metro, while predicting the Rangers to finish in second-place (+1820 of winning the Cup).
While the two top teams of the Metro (the Rangers knocked off the Canes in the second-round of the 2022 Stanley Cup Playoffs) did lose a lot players in the off-season; it's the Rangers who have plenty of young talent to fill these roles. Conversely, the Canes are going with a lot of aging veterans instead.
While Max Pacioretty didn't cost them anything, the decision to even bring him to Raleigh was a head-scratcher. After all, Pacioretty has spent more time in doctor offices than on the ice during the past few seasons. And once acquiring him – the forward tore his Achilles' tendon. He's not expected to play until the calendar flips to 2023.
Brent Burns (54 points last season) will turn 38 years old this season, and is now tasked to pick up the scoring after the departure of Tony DeAngelo (51 points last season) (Flyers).
While this a generalization and not the rule – more times than not, players who have spent a ton of time with an organization don't necessarily pan out whenever they change jerseys. They're just too comfortable in their old ways and systems.
I don't know how the former Shark will do, but in a best case scenario, and now with a shot to win a Stanley Cup again, maybe he has strong season. Worst case scenario, he's old, doesn't fit in and the Canes struggle on their power-play.
Vincent Trocheck, the center who does a superb job at NHL faceoff circles, is a double-whammy. Not only is he gone from Carolina – he's in New York too. Jesperi Kotkaniemi is most likely to fill Carolina's second center slot, and should that be the case – he's no Trocheck.
Carolina's goaltending, a strength during the regular season, also earns an eyebrow raise. Can Antti Raanta, who much like Pacioretty, has spent more time getting medical opinions during the past five years rather than playing, stay healthy? How about  Frederik Andersen, who is coming back after a freak injury himself?
One player to watch, just as was the case last year, is Seth Jarvis, who now enters his second NHL season. Much like the young players on the Rangers, he will be asked to follow-up on his solid rookie campaign.
The Canes will always be well-coached with Rod Brind'Amour behind their bench. And while Carolina has an electrifying 1-2 punch of Sebastion Aho and Andrei Svechnikov – I think they took a step back this off-season.
---
PITTSBURGH PENGUINS
I pretty much have the Penguins finishing in third-place by default. And really, due to how good they've been during regular seasons – I wouldn't be shocked if they finished in first-place either. What would shock me, is if the Penguins got out of the first-round, after losing in the first-round during the past four consecutive years.
My biggest concern about the team from the Steel City, like many, is this – "what did they really do this off-season?"
Ron Hextall, general manager of the yellow-and-black, didn't do much this off-season. All he did was ensure that his team will "gracefully" age together.
While you can't knock Evgeni Malkin and Kris Letang; at the same time – their best days are behind them. I don't think the same applies to Sid "No Longer the Kid" Crosby (35 years old), but due to his history with concussions, and as we saw in the first-round of the playoffs last season – one hit and he's going to miss time.
Conversely, and as we also saw during the first-round against the Rangers – Crosby can still single-handedly dominate and take over games.
The Penguins usually do a good job of getting the most out of their bottom six and fringe players.
Prior to playing in Pittsburgh, most of these players are relatively unknown, only to become a major thorn in the sides of their opponents. However, the Penguins don't truly have a third or fourth line to be scared of, even if head coach Mike Sullivan gets the best out of them.
Goaltending wise, I'm not so high on Tristan Jarry and Casey DeSmith, at least not when compared to the other starting goalies of both the division and the conference. Both goalies are susceptible to major cold streaks and can cost the team points in the standings.
I think the Penguins are good enough to nab a playoff spot, but I just don't see them matching up well against the Rangers or the Hurricanes.
---
PHILADELPHIA FLYERS
I know, I know, I know – everyone and their mother have the Flyers pegged as the worst team of the division, if not the conference. However, and as talked about before, there's always one team of every season that's always thought to be putrid and horrid, only to surprise everyone.
Somewhat similar to the Kings last season, I think the Flyers will be that team this season.
And maybe this is my John Tortorella bias coming out – but I just can't bet against Torts.
Previously, I wrote about the Flyers for "The Hockey News." Here's my piece:
The heralded Metropolitan Division, and as is usually the case, feels like a tag team steel cage death match.

In one corner, are the veterans of the division, the Washington Capitals and the Pittsburgh Penguins. In the other corner, are the young bucks looking to vanquish the pair of former Stanley Cup winners, and hoist the silver chalice themselves, the Carolina Hurricanes and the New York Rangers.

While these four teams jockeyed it out for first-place last season – can any of the bottom four horses nose their way to a playoff berth?

The New York Islanders, who do play adjacent to a racetrack (Belmont), didn't add any new stallions to their stable in the off-season. Instead, Isles' head-honcho Lou Lamoriello is banking that last season was an aberration. Time will tell, but he may be ripping up his tickets by the end of the season.

The New Jersey Devils enter the Metropolitan race with a collection of mustangs ready to run, now with a former two-time champion, Ondrej Palat, looking to pace the pack. However, goaltending, a key piece of any strong playoff team, is suspect in Newark.

One team that did land a pure thoroughbred this summer were the Columbus Blue Jackets, when they now famously signed Johnny Gaudreau to a seven-year deal worth $68,250,000. While Gaudreau can play in a breakneck fashion, it remains to be seen if his teammates can keep up.

Ironically, it is the team that brought the former head coach of the Blue Jackets (and the Rangers before that) into the fold, that could become the "Rocky Balboa" underdog of the division. Of course, I'm talking about the John Tortorella led Philadelphia Flyers.

There have been a myriad of suggestions and theories on why the Flyers have fallen from grace, ever since being ousted by the Islanders in seven games during the 2020 Stanley Cup Playoffs. It's now up to Tortorella, a two-time winner of the Jack Adams Award, to pull in the reins and veer the Flyers back on track.

One of the Flyers' biggest weaknesses from last season was their defense, and to be specific, their defensive structure.

"You need structure. I think one of the most important attributes of a head coach is to find and teach the structure away from the puck, and I work at that," said Tortorella after being hired by Flyers' g.m. Chuck Fletcher.

Defense starts at the goaltending position. For the Flyers, seemingly, and ever since the retirement of Ron Hextall – they haven't been able to find stability in net.

At one point in his career, it was thought that Carter Hart could become a perennial Vezina contender. It hasn't exactly worked out that way.

"I think we need to give Carter a little bit more support as far as how we play around him. Allow him to really get himself into the National Hockey League. He's 23 — 23 as a goalie," said the new Flyers' bench boss. "And I'm not gonna give any criticisms to his prior play, but this is how you go about it."

If anyone can get the best out of Hart, it's Tortorella himself.

Not only did he previously coach a pair of Vezina Trophy winners, Henrik Lundqvist (2012) and Sergei Bobrovsky (2017), but both goalies became annual candidates for the award while Torts coached them. More important than that? Both of these net-minders had their peak years under Torts.

Much has been said about the Flyers' biggest acquisition of the off-season, defenseman Tony DeAngelo. While others are predicting nuclear warfare between the two strong-willed hockeymen – I believe Torts and TDA will thrive together.

"Tony DeAngelo's a hell of a player, DeAngelo has personality. Is he going to say and do some stupid stuff? You're damn right he is," said Tortorella. "But I'd rather have a guy doing stupid stuff than having a choir boy here just going about your business. You don't win that way, you don't win championships, you don't build a team without any personality. Tony's going to bring that and, plus, he's a hell of a player."

DeAngelo and Tortorella, who each had their own stints in New York, will be aligned with another former Ranger himself, Kevin Hayes.

Hayes, now in the fourth-year of his seven-year deal that pays him $7,142,857 annually, will be looking to excel following an injury-plagued 2021-22 season, and more important than that – the tragic loss of his brother, Jimmy Hayes.

Joining Hayes down the middle in Philly is front-line center, Sean Couturier, who like Hayes, spent the bulk of the 2021-22 campaign on the shelf with injuries. Having both centers back in tip-top shape should only improve the state of the club.

"I kind of get coined as that defensive guy. You can coin me any way you want, you can say what you want about me. That's a huge part of winning," said Tortorella during his introductory press conference.

In the eyes of some, the plus-minus stat isn't as important as it used to be. However, it is alarming that the remainder of the Flyers' top nine group of forwards finished last season with abysmal plus-minus stats.

Travis Konecny (-23), Cam Atkinson (-2), James van Reimsdyk (-33), Joel Farabee (-11), Scott Laughton (-9), Morgan Frost (-11) and Owen Tippett (-4) should see their plus-minus numbers improve under Tortorella – especially if Hart bounces back and has a stellar campaign.

The same goes for the Flyers' defensive core, Ivan Provorov (-20), Rasmus Ristolainen (-9), and Cam York (-14).

Of all returning Flyers, only defenseman Travis Sanheim finished with a positive plus-minus stat (+9) last season.

"The culture needs to change," said Tortorella following his July hiring.

If anyone can change the mood in Philly, it's the head coach with twelve playoff appearances and one Stanley Cup to his name.

Currently, the Vegas odd-makers have the Flyers pegged as the worst team of the Metropolitan Division (+15000 odds of winning the Stanley Cup).

While it would most certainly be surprising should the Flyers win the Stanley Cup in 2023; what shouldn't be surprising is if the Flyers qualify for the postseason – especially if Flyer foes, the Capitals and Penguins, continue to regress.
---
WASHINGTON CAPITALS
Similar to the Penguins, the Washington Capitals, with more division titles than anyone else since the inception of the division (and a Stanley Cup victory in 2018 too), they are also getting long in the tooth.
While Alex Ovechkin's chase for 800 goals, surpassing Gordie Howe (801), and then going on to eclipse Wayne Gretzky's all-time record (894) will be fun to watch, as "The Great Eight" enters the 2022-23 campaign with 780 career goals to his name – that might be the only fun thing to watch in Washington.
Going into the season, both Tom Wilson and Nicklas Backstrom are on the shelf. That's two signature pieces of many successful Capital teams.
Brian MacLellan, g.m. of the Caps, moved on from both of his goaltenders from last season. Out are Vitek Vanecek (NJD) and Ilya Samsonov (TOR), in are Darcy Kuemper and Charlie Lindgren.
I've never been high on Kuemper, who as said earlier about Phillip Grubauer – was a product of the team in front of him more than anything else. And like Jack Campbell – I think Kuemper was very lucky that the class of free agent goaltenders this off-season was extremely poor.
Just like Pittsburgh, and ever since winning the Stanley Cup, the Capitals have lost in the first-round playoffs during each of the last four seasons. This year – I don't even think the Caps will get there.
Maybe my "going against the grain" pick of the Flyers to finish ahead of Washington will be way off. However, if it's not the Flyers, I can see any of the teams listed below (Devils, Blue Jackets and Islanders) finishing ahead of the Capitals. Injuries and Father Time will due them in – or so I say.
---
NEW JERSEY DEVILS
Here's how I envision the Devils' season going: New Jersey's goaltenders, Vitek Vanecek, Jonathan Bernier and Mackenzie Blackwood all struggle out the gate, while the #2 overall pick of the 2022 NHL Entry Draft, Simon Nemec, also has has trouble adjusting to his new environment.
Come Thanksgiving, the Devils will be 15 points out of a playoff spot and head coach Lindy Ruff will be shown his walking papers by general manager, Tom Fitzgerald. Once fired, Andrew Brunette, who is currently behind the Devils' bench as an assistant, will take over.
Once Brunette has full control, Jack Hughes and Nico Hischier will have the best seasons of their careers. The way overpaid Dougie Hamilton and Ryan Graves step-up their game on defense, while new additions, Brendan Smith and John Marino, help the club.
And Ondrej Palat, a former 63-point scorer in the league, eclipses his career-high total.
However, the Devils will miss the playoffs – but they won't miss the postseason in 2024.
That's my story and I'm sticking to it!
---
COLUMBUS BLUE JACKETS
Johnny Gaudreau, Johnny Gaudreau, Johnny Gaudreau.
Did I get it right?
We all know about this story already, so no need to re-run it here, outside of saying this one more time – this was the best thing to happen to the Blue Jackets.
For once, a free agent chose them, rather than their own free agents departing (and usually to New York – Rick Nash, Artemi Panarin, etc).
And yep, I still think that the Cuckhold Blue Jackets made a grave mistake by bringing back their former Team President, John Davidson. That whole situation is akin to an abusive dirtbag husband telling his battered wife, "I only hit you because I love you." Why the Blue Jackets took him back I'll never know. What I do know is that after he deserted them, it just makes them look weak in my eyes.
I don't think that "Johnny Hockey" will make this team a playoff contender this season, but I do think he will help the Blue Jackets down the line, especially during Trade Deadlines and Free Agency periods.
While Patrik Laine is already signed throughout the 2025-26 season, the addition of Gaudreau should help the Blue Jackets retain Jack Roslovic when he becomes due for a new deal in 2024. And how badly do you think that Seth Jones wishes that he never left now?
Columbus also features a formidable duo in net, in the likes of Elvis Merzlikins and Joonas Korpisalo. Elvis should help keep the Blue Jackets in games, and fans in the building too.
As frequently mentioned on this site, Columbus, according to NHL player polls, is the Winnipeg of America, as it's the least desirable city in the United States for players to play/live in. That should change once the next player poll comes out, but what won't change – Columbus as a bottom team of this division.
---
NEW YORK ISLANDERS
Last and certainly least, are the New York Islanders.
And yes, I know what you're saying – you're a Rangers' fan and you hate the Isles.
While that's true, if I thought the Isles were going to be good, I'd tell you.
What I can also tell you is this – come April of 2023, Lou Lamoriello (who turns 80 years old on October 21st) will either be praised as the smartest man in hockey or considered to be "out of touch" and senile.
There's no middle ground.
As everyone and their mother knows – Lamoriello has done absolutely nothing during both the 2022 NHL Trade Deadline and during this recent free agency period. All Lou has done during the past calendar year is trade a first-round draft pick to Montreal in exchange for defenseman Alexander Romanov – a second-round pick himself.
As Lou has said, he's banking that the Isles' 2021-22 campaign was a complete aberration, due to COVID-19 and their start, where they began last season with thirteen straight road games.
Should the Isles prevail, Lou will be praised for believing in his team. If not, it will be a whole lot of "I-told-you-so's" in Elmont – and deservingly so.
Granted, it was reported that the Isles tried to land JT Miller, Johnny Gaudreau and Nazem Kadri this off-season, only to be denied at every turn. What does that tell you? For the latter two, both who were free agents, it tells you that they wanted no part of the Isles, a team that most likely peaked during their 2020 and 2021 playoff runs. To be fair, perhaps the high tax rate in New York factored into their decision too.
I just don't know how any NHL general manager, unless you're the Stanley Cup champion, can sit back and do absolutely nothing. And even then, Cup champions are forced to make moves.
Lou did nothing, and come the end of the season, I think he'll announce his retirement.
Bold prediction? Lou does make a move this season – when he trades back-up goaltender, Seymon Varlamov, to a contender.
---
STANLEY CUP PLAYOFF PREDICTIONS
Eastern Conference Final – Tampa Bay Lightning vs New York Rangers – for the third time in eight years.
Western Conference Final – Colorado Avalanche vs Edmonton Oilers – a rematch of the 2022 WCF.
Stanley Cup Final – New York Rangers over the Colorado Avalanche. (A homer pick? Maybe, but again – I do believe it!)
---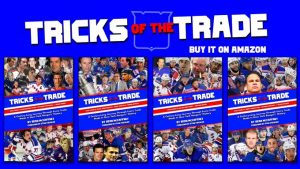 Originally, I was going to post all the preorder links for my new four volume set of books, "Tricks of the Trade," but as I look down at the word counter below, I'm already at 20,000 words – an all-time high.
Since I know that many people have probably x'd out of this article by now, I'll save all the preorder stuff for my next blog entry.
This was a long one. A positive to come out of all of this writing? I think I lost a pound of finger-fat tonight!
PLUGS TIME!
---
My first plug of tonight's blog – the mandatory plug for my book, "The New York Rangers Rink of Honor and the Rafters of Madison Square Garden."
As mentioned previously, the book is now available in hardcover, in paperback and in Kindle formats. To purchase a copy of the book, visit this link:
https://www.amazon.com/Rangers-Rafters-Madison-Square-Garden-ebook/dp/B09CM5N2WD
For those still looking for signed paperback versions of the book, I have re-ordered more copies. I now have a few signed copies for sale at $25 a pop (includes shipping price) through me directly. Here is all the information on that:
---
My four-volume set of books, "One Game at a Time – A Season to Remember," is a game-by-game recount of the Rangers 2021-22 campaign.
My second title as an author, "One Game at a Time – A Season to Remember," is now available in eBook, paperback and hardcover formats.
To obtain signed copies, visit: https://bluecollarblueshirts.com/onegamebook/
To purchase all four volumes on Amazon, visit: Amazon.com – "One Game at a Time."
---
Here are my last few blogs, in case you missed them:
---
---
---
---
If you haven't already, subscribe to this blog for the next update:
---
I'll be back before next week, with the latest ongoings in Rangerstown, USA.
I hope you enjoyed this annual NHL season preview. It's fun to write, but now I need to ice my fingers – and my keyboard too!
Thanks for reading.
LET'S GO RANGERS!
Sean McCaffrey
BULLSMC@aol.com
@NYCTHEMIC on the Tweeter machine