What's up everyone and welcome to another blog here on BlueCollarBlueShirts.com. After dropping a 3-2 shootout loss to the Montreal Canadiens on Tuesday night at MSG, the Rangers rebounded in Toronto, winning a shootout themselves, with a final of 2-1. For the Rangers, they held their own against two other Original 6 teams vying for the playoffs. While both games essentially were decided by a skills competition, for 60 minutes, the Rangers played hard. That's what you want to see against playoff teams at this juncture of the season.
This game was a game for goalie lovers. While each team was their own worst enemy at times, both goalies stepped up huge when called on. Both Andersen and Lundqvist put forth a phenomenal effort. For a while there, it looked like Andersen would walk away with a shut out. However, the highest scoring third period team in the NHL was able to crack that "Andersen Window" (Har, har, har) and tie up the game in the third period. Both goalies did everything they could to keep the game at 1-1. After another crazy 5 minute OT, the Rangers finally took the win in the shoot out.
It's funny, of course after a game like this, I get a million tweets from the people who live in their mother's basements about how great Lundqvist was tonight. That's great. He's paid the most in the league to do this every night. I can remember a period of time where he played like this every game of the season. The more people go bananas every time Lundqvist has a good game, it comes off like they are compensating for something, like a 60 year old man buying a brand new red convertible. When will these performances become the norm again for Lundqvist? Are we there yet? Of course, as one of Hank's toughest critics (No matter what, you can't deny his contract sucks for the team), I'll feel more confident if he can have these types of games against Pittsburgh, who the Rangers will see several times in March.
I've talked about this before, for many Ranger fans, especially of the social media variety, all they know is Lundqvist. As I stated before on this blog, my first athlete that could do no wrong in my eyes was Don Mattingly. So I do get where the Lundqvist supporters are coming from. Enjoy your day in the sun, but also keep in mind the Rangers won a shootout tonight, here on February 23rd. There are no shootouts in the playoffs and the games are a whole new kind of animal come that time.
I really feel that the majority of the Rangers fan base has no clue about the history of the team. Many of them think the Rangers started in "the stone ages" when guys like Gilbert, Bathgate and Howell played. You see, Ranger fans know those names because they are the ones that adorn the rafters of MSG. However, for forty years before those guys even laced their skates for the first time, guys like Frank Boucher, Bill Cook, Lorne Chabot, the Patrick family, the Bentley's (as far as selling tickets), Ching Johnson and others, all had a huge hand in building up this franchise.
One thing that irks me about the Rangers, as I've yammered on about time after time, is that they do a great disservice to their fans by not educating them about the team. This team has a rich 90 year history, but aside from a few players from the 60's-70's, the 1994 team and Henrik Lundqvist, most fans are not aware of everything that blue sweater has been through and seen. It's a shame. The Rangers, owned by James Dolan, who has his own media empire, could be releasing some great content via the MSG Networks. Imagine a documentary series, where each episode covers a decade of the team? Imagine interviews with Ranger legends that really discuss the time period and not just the black and white stats?
We all know the Rangers have won 4 Cups in 90 years. What most fans don't know about that fact is that the Rangers were the most southern team in the league. When the NHL (which broke away from the NHA to spite Eddie Livingstone, read my blog on Morey Holzman's excellent book about this topic here: https://doinow.com/deceptions-doublecross-book-review-how-the-nhl-conquered-hockey/ ) started in 1926, every team got automatic rights on any player within 150 mile radius. If you know your history, there weren't any Americans playing hockey in New York in 1926. That meant both Montreal teams, Ottawa and Toronto had the best players. Whatever Canadian players those franchises passed on, teams like the Rangers, Blackhawks, Cougars, etc, had the right to bid on their scraps.
From the jump, the Rangers were off to a disadvantage in the new NHL. World War II would also cripple the Rangers, as they lost a lot of players who were drafted/conscripted to the war effort. (For the person sitting in their mother's basement right now telling me to get to the game review because Canada didn't fight in WWII, please read a book!) While every team was affected by WWII, the Rangers weren't deep enough as the Canadian teams. In fact, the name that I always ram down your throat, Frank Boucher, even came out of retirement and played for the Rangers.
I'm not going too deep into the history, I'm just trying to give you a little here. What's the point of all this? I just hope if even just one person reads this and decides to go out and read books about these topics, then I did something good for the day. The Rangers have a great history and this team has and will exist with or without Henrik Lundqvist!
I've reviewed three different Conn Smythe books on this blog. My favorite one came straight from the horse's mouth. You can read my book review of Conn Smythe's autobiography by visiting: http://doinow.com/conn-smythe-if-you-cant-beat-em-in-the-alley-book-review-reviewing-a-true-classic-hockey-self-made-success-book-that-was-published-35-years-ago/
When many Rangers fans of this twitter generation hear the name Conn Smythe, they automatically think about the trophy given to the best player of the NHL Stanley Cup playoffs. What most Ranger fans do not know is that Conn Smythe actually built the original Rangers. He's the one who assembled the team. However, to show that the owners in sports always thought they knew what was best, then Ranger owner, John Hammond, fired Conn Smythe for passing on Babe Dye. According to Conn, Dye wasn't a team player.
Dye would go on to play in Toronto, for the St. Pats. However, a year after assembling the NY Rangers, the Rangers would win the Stanley Cup, when you guessed it, who else, Frank Boucher scored the series winning goal. The team that Smythe built won the Cup.
However, Smythe didn't rest on that laurel. As many of you know, he would buy into the St. Pats and eventually create the Toronto Maple Leaf franchise. In a story you need to read from his book or from any autobiography, Smythe was owed $2500 from the Rangers. He attended opening night. Tex Rickard made sure Smythe got what he was owed. Smythe then started gambling with that money, by betting on hockey, football and horses. In three days, Smythe turned the $2500 into $10K. It would be his initial investment into the Toronto hockey franchise.
The point of all this – without Conn Smythe, there would be no Rangers vs Maple Leafs game on 2/23/17!  You learned something new today, appreciate it!
Back to the present day!
First, the official box score from ESPN.com:
1st Period Summary

Time
Team
Scoring Detail
NYR
TOR
10:56

Connor Brown (15)
Assists: Tyler Bozak, Jake Gardiner
0
1
Time
Team
Penalty Detail
13:02

Chris Kreider: 2 Minutes for Hooking

2nd Period Summary

Time
Team
Scoring Detail
NYR
TOR
No scoring this period
0
1
Time
Team
Penalty Detail
11:34

Frederik Gauthier: 2 Minutes for Goalkeeper Interference
19:20

J.T. Miller: 2 Minutes for Tripping

3rd Period Summary

Time
Team
Scoring Detail
NYR
TOR
10:50

J.T. Miller (19)
Assists: Kevin Hayes, Brandon Pirri
1
1
Time
Team
Penalty Detail
1:20

Rick Nash: 2 Minutes for Tripping
8:48

Nikita Zaitsev: 2 Minutes for Tripping

OT Summary

Time
Team
Scoring Detail
NYR
TOR
No scoring this period
1
1
Time
Team
Penalty Detail
No penalties this period

Shootout Summary

Team
Detail
NYR
TOR

Shootout attempt by William Nylander saved by Henrik Lundqvist
0
0

Shootout GOAL scored by Mats Zuccarello on Frederik Andersen
1
0

Shootout GOAL scored by Auston Matthews on Henrik Lundqvist
1
1

Shootout GOAL scored by Mika Zibanejad on Frederik Andersen
2
1

Shootout attempt by Nazem Kadri saved by Henrik Lundqvist
2
1
Goaltending Summary
New York Rangers Goaltending

Player
SA
GA
Saves
SV%
TOI
PIM
H. Lundqvist
33
1
32
.970
65:00
0

Toronto Maple Leafs Goaltending

Player
SA
GA
Saves
SV%
TOI
PIM
F. Andersen
38
1
37
.974
65:00
0
 That save above tells you all you need to know about tonight's game!
For the Rangers, this was another one of those games where they made another goalie look like the second coming of Georges Vezina. To Andersen's credit, he's now had two really good games against the Rangers, but this was a DVD (or whatever technology they are using 40 years from now) he could give to his grandkids.
The story of the game was the goaltending battle between Andersen and Lundqvist. Both goalies would get help along the way. The Rangers defense was solid for most of the game. There also seemed to be a patch of ice, on the home side of the ice, to the left of the goaltender, that looked wonky. Three Maple Leafs would trip or flub up in that area, during the second period, and the Rangers missed some opportunities from the same spot. Don't know if it was just a coincidence or not, because it's not like the announcers would mention the Leaf's tripping over their own feet in front of Lundqvist. In fact, I'd be shocked if Joe Micheletti doesn't go to bed in lipstick and high heels, while clutching a Lundqvist trading card.
There was one point in the game where Micheletti went on and on about how Hank is comfortable and a great puck handler. Even the biggest Lundqvist fan would tell you that's the biggest pile of crap they've ever heard. It's funny, the Rangers had Conor McDonald, the son of the recently deceased Steven McDonald, in the booth. I thought he could've been a bigger hero than his father if he would've muzzled Micheletti!
Of course, as Micheletti went on about Hank's puck handling skills, it was Hank's puck handling skills that led to the first Toronto goal. Hank turned over the puck and Connor Brown was left all alone in front of Hank. 1-0 Toronto, at the half way mark of the first period. However, for the rest of the game, Hank was able to hold it down and keep this game at one goal allowed. Still, Hank had those moments where he was losing his stick and doing "the worm" in front of his own net. He got lucky tonight, but that shit won't fly against Pittsburgh.
For the first 50 minutes of the game, this game was all Frederik Andersen. He easily prevented three goals in the first period, stopping Nash on a breakaway, that Grabner save above and a shot right at him from Zibanejad. He also stoned Zuccarello as well. Andersen was just having a highlight reel night.
One thing to concern Ranger fans of late is Rick Nash and Derek Stepan. Once again, Nash had a breakaway in this game. He was stopped, making him 3 for 676896789678967346789634 this season. Derek Stepan, Nash's line mate and on the PP, hasn't scored in 15 games now. There is a lot of money locked into those two forwards with not a whole lot of results. You have to hope, like Lundqvist, Derek Stepan will be fine for the playoffs. However, for Rick Nash, who has gotten that "A-Rod" label before, when is he going to be the player that the Rangers are giving $7.8M to? It's not like he doesn't play hard either. I think both guys really hustle out there. They just aren't producing. When a fringe signing like Grabner is your best scorer, it really makes you wonder.
The two teams battled hard in the second period, but it was a scoreless period, as both Lundqvist and Andersen held down the fort.
The Rangers would finally get through and beat Andersen, half way into the third period. As another terrible Rangers PP (0-2 tonight) was expired, JT Miller was left alone and banged one by Andersen. 1-1 game.
On the special teams tonight – while Miller's goal wasn't technically a PPG, it was only off by seconds. That said, the PP still sucks. In fact, the Penalty Kill created more scoring opportunities tonight. Who is always on the PK? Why Michael Grabner of course! AV, who did start Brandon Pirri (Who sat the last 10+ games in the press box) in an effort to boost the PP, saw the same results as any other night – no goals. Why AV hates Grabner on the PP, I'll never know. It's not like anyone in the press asks him about this.
While on line-up changes, Buchnevich had the night off in favor of Pirri. Clendening played for Klein, who was out with a mysterious "upper-body" injury. Only in the NHL can you get away with not disclosing injuries. We still don't know what happened to Raanta!
I do gotta mention, once the game went to OT, Grabner did get some 3 vs 3 time, as opposed to Tuesday night when he didn't get a shift. What line came the closest to scoring? Why Michael Grabner's line of course! It's amazing that AV doesn't see this. I'm sure Grabner will be on AV Gum duty during the next Rangers PP, as usual.
I talked about it before, so won't go in-depth here, but I'm fine with the OT & shootout. You can't have games going to triple OT & ending at 1am during the course of the regular season. This was another wild OT game, with both goalies coming up big and both getting breaks.
The last minute of action saw Toronto ring one off the post, which was a break for Hank. However, he was immediately challenged and made a big save. The Rangers, who dominated the puck possession in the OT, came right back, but Andersen stopped them. The biggest flub was the mid-mark of the OT, when JT Miller was all alone with Andersen, but couldn't get a shot off. However, when the goalies are playing this good, sometimes the shooters over think.
After their second straight intense OT in two consecutive games, this one went to a shootout. However, unlike Tuesday, the Rangers gave Lundqvist breathing room. I'll never get why the home team always chooses to shoot first. I would rather be in net to start and put the pressure on the goalie to end the game.
Lundqvist stopped Nylander to start. Zucc scored right away. Auston Matthews, perhaps your Calder winner, absolutely destroyed Lundqvist with a bomb. You rarely see that kind of shot in a shootout and I think it threw Hank off. However, Zibanejad was up next and promptly beat Andersen. Lundqvist then stopped Kadri (who had a good game) and the Rangers took the shoot out, the two points and gulp, third place in the Metropolitan division.
Before continuing, here are your updated standings:
| | |
| --- | --- |
| | Canadiens |

| | |
| --- | --- |
| | Senators |

| | |
| --- | --- |
| | Maple Leafs |

| | |
| --- | --- |
| | Panthers |

| | |
| --- | --- |
| | Bruins |

| | |
| --- | --- |
| | Sabres |

| | |
| --- | --- |
| | Lightning |

| | |
| --- | --- |
| | Red Wings |
| | |
| --- | --- |
| | Capitals |

| | |
| --- | --- |
| | Penguins |

| | |
| --- | --- |
| | Rangers |

| | |
| --- | --- |
| | Blue Jackets |

| | |
| --- | --- |
| | Islanders |

| | |
| --- | --- |
| | Flyers |

| | |
| --- | --- |
| | Devils |

| | |
| --- | --- |
| | Hurricanes |
Another night and the standings change again. As a result of this three point goaltending affair in Toronto, the Leafs and Rangers both move to third place in their respective divisions. To quote John Sterling, "isn't that amazing Suyzn?"
As I have been preaching as we hit the home stretch, you can't go nuts about the playoff seeding until the last week of the season. There is going to plenty of flopping around. Plus, you never know who will be on this team, come the trade deadline.  We already saw Pittsburgh make a trade for a defenseman today. There are also rumors that Shattenkirk turned down a 7 year/$42M deal as well. I think that Shattenkirk to NYR trade is a pipe dream.  You just can't pay this guy that much, nor trade your future for the guy.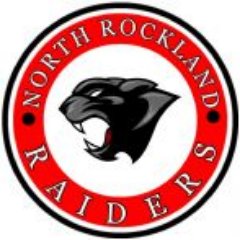 There's a plug I'd like to make here.
The North Rockland Youth hockey club has a fundraiser coming up. You can get the full details at: https://benefitgames.com/event/northrockland/. You can also follow the event on twitter by visiting: @NRYHBenefitGame
Here's the event info:
North Rockland Youth Hockey Program Coaches vs. New York Rangers Alumni.
Glen Anderson, Ron Duguay, Steve Valiquette and Stephan Matteau will all be appearing and playing in the game. If you visit the website, there are different things you can bid on, such as being an assistant coach, getting the best seat in the house, different prizes and the big one, play with the NYR alumni. I have heard rumblings that Adam Graves will be in the house, but that is not confirmed. This is all part of the NY Rangers Assist program. Long time blog reader and an all around good guy, Travis Jackson @travjax71 is also helping out for this cause.
If you're in the area, or just looking for something to do on that Sunday, why not support a good cause and meet some Ranger legends?
Also, if anyone has any sort of Ranger charity thing they want to promote, feel free to send me the info and I'll post it on this blog.
Yes, I still watch the MSG Hockey show. I have talked with several of you people on twitter and on the Book of Face, and some of you don't like it. I get some of the criticisms, as the show is a bit too ad-heavy. I mean you got the "Delta replay sponsored by Kia which is also sponsored by Bud Light and presented to you by Chase!"
I like the show, because I know what it is going into it. Not that I'm comparing this to "Seinfeld", but every show takes a while for the show to find its sweet spot. The on-going gimmick now is Will Reeve being an annoying troll. I don't know if he's like that in real life or not, but he gets a little sassy and mouthy with Carter. He also is like Micheletti, where I wonder if he also does a "Happy Gilmore" Steve Buscemi before going to sleep at night with his Lundqvist jersey!
While I have reviewed this show before on this blog, I do have to remind you that Ocal is obviously my favorite guy on the show. We both share that pro wrestling business connection. We both worked and individually did our own thing on the independent scene. While he was based in Eastern Canada, I did my thing in the NY/NJ area. I respect a guy who came out of the independent wrestling world and now working with one of the best franchises in the world. While he is hob-nobbing in the MSG studio, I'm presenting you this blog 16 beers deep – but hey, we all love the Rangers and that's what matters the most!
The last episode of the "MSG Hockey Show" did a Mount Rushmore debate about the three local area teams. If I wasn't a fan of Ocal already, I just became his biggest supporter. Of course, names like Leetch, Richter, Gilbert and Messier came up. However, only Ocal mentioned Frank Boucher and made his case. THANK YOU OCAL! Ocal is the only member of the MSG media to ever mention Boucher's name on the air. For that, Ocal could get a DWI with 10 orphans in his car and I'd defend him the way Micheletti defends Lundqvist after giving up 5 goals!
Will Reeve said he'd put Lundqvist on his Mount Rushmore. When Ocal said what about Boucher's 3 Cups, Reeve snarkily put the thought down. If anything, for the first time, this show garnered an emotional reaction out of me. For once, the show wasn't just white noise, I was invested! Kudos to the crew for that. I really hope this show lasts, because there really isn't that much hockey talk in our media in NY.
If anything, what I'm getting out of this show is that Ocal is the historian and knows what he's talking about. Being Canadian probably helps him there. Carter is there for the players view, but doesn't really say anything controversial. He's not that Curtis Schilling, Mike Milbury or Charles Barkley type. Reeve is for all these Lundqvist fans, who think the Rangers started in 1994. (See how I tied in the beginning of this blog to the end of this blog, isn't that some shit? The fact that I have more booze in me than Hunter S. Thompson makes this feat even more impressive!)
While I doubt anyone will get mad that Ocal suggested Boucher for the Rangers Mount Rushmore, I know there are people like me who want to say a word or two to Mr. Reeve about Lundqvist being on there. Just like how people like to "hate tweet" me for saying that Lundqvist's contract sucks, people will hate watch TV or hate watch radio.
In either event, I just wanted to shout out the MSG Hockey Show and I hope fans tune in. I do hope for more topics that are debatable, because that's what makes a show like this work.
Oh, for the record, and for some reason this topic always keeps coming up, my Rangers Mount Rushmore:
Boucher-Messier-Leetch-Richter.
I'd also give a Mountain to Adam Graves, all to himself. He's on a different level for all his off-ice work for this franchise. He may really be the greatest Ranger of them all. We don't even know 1/100th of the charitable work he does.
The biggest rivalry for me, as a Rangers fan, has always been the Devils. Fuck the Islanders, those guys have sucked for the majority of the Ranger/Islander rivalry, at least in my memories! I was born in 1982, ironically, while the Islanders were in their dynasty, but when I became a fan of hockey, the Islanders were always a joke. They still are.
The team that always seemed to have the Rangers number was the NJ Devils. While some of the luster of that rivalry has been lost over the years, especially with the retirement of Brodeur, on Saturday at the Rock, the Rangers will renew it. The Devils are trying to claw to a playoff spot. The Rangers are firmly in control of their own fate.
I'm looking to go to this game because the Rock is my favorite arena in the NHL of the 15+ I've been to. It's clean, there is beer all over, you can smoke outside and there are bathrooms at every section. For someone who enjoys a belt or 12, having a no-line bathroom gets high marks in my book!
After the Devils on Saturday, the Rangers will host the Blue Jackets on Sunday. If I'm AV, and I'm not, because if I was, Grabner would be on this PP, I start Raanta against the weaker team on Saturday and let Hank get the work against a team he could even see in the first round, in the Columbus Blue Jackets. CBJ has played NYR tough all season long, so I want the team who will be skating in the playoffs out there.
I know this blog was all over the place tonight, but there is only so many times you can say that both goalies dominated. Hopefully one or two of you learned something about the Rangers history and will follow up on it. This team has a great history and I wish the team would do more to educate their fans about it.
See ya over the weekend.
As always,
Sean McCaffrey
BULLSMC@aol.com
@NYCTHEMIC on the tweeter machine