What's up everyone and welcome to another blog here on BlueCollarBlueShirts.com. Instead of just another regular season, where I'm posting game-by-game reviews & thoughts, this season has been like no other. For the first time ever, the Rangers have publicly admitted that they have failed with this core and will be blowing it all up.
So much for doing an easy and quick-to-the-point review these days! It seems like with every off day, there's so much news that comes out. When I left you last time, I was talking about the demise of the Rangers and how it's all gone to shit. In the 48 hours since, the Rangers have been a total whirlwind. To make matters more interesting, the Rangers finally won a game tonight, defeating the Calgary Flames, 4-3.
Just 24 hours ago, on Thursday, February 8th, the Rangers announced they were waiving Wade Redden 2.0, in a one Mr. Brendan Smith. The Rangers then immediately called up Neal Pionk, someone I've been championing for since the preseason. The biggest news of all came after those roster moves, as General Manager Jeff Gorton and Team President, Senile Sather, held a press conference, where they admitted they would be selling and rebuilding.
Of course, Henrik Lundqvist won't be dealt and will be part of the rebuild. How many times must I mention what the textbook definition of insanity is? Insanity is doing the same thing over and over, and expecting different results. Instead of saying, "hey, this whole building around a goalie shit didn't work", the Rangers are doubling down and will waste more time with a Top 5 paid goaltender, in a league where not one Top 5 goaltender has won a Stanley Cup in the salary cap era. SAD!
Before recapping all the latest news in Rangerstown and the Rangers win over the Flames tonight, here are my last few blogs, in case you missed them:
---
---
---
---
---
When the book is written on the 2017-2018 New York Rangers season, one chapter will be how Brendan Smith had one of the best contract years in NHL history.
In his contract year of 2016-2017, Brendan Smith earned $2.75 million. Another Original 6 team, the Detroit Redwings, were in a rebuild mode last season. The Rangers gave up several draft picks to acquire Smith, right before last year's trade deadline. In return, Smith had a strong showing in the playoffs and parlayed his play into a 4 year/$17.5M deal, meaning he is owed $4.35M per season.
In essence, if Smith can't turn it around, the Rangers are stuck with Smith for the length of a presidential term. Talk about SAD!
With a limited sample of games played, Brendan Smith got nearly a $2M raise from the Rangers. It was a deal I questioned at the time, which you can see for yourself, if you check the archives of this blog.
I've mentioned this story several times on this blog. When I went to "The Joe" last season, for the last ever Rangers/Wings game at that barn, I ran into Redwings fans, in between periods, when I was catching a smoke. One fan said to me, "Thanks for taking Smith off our hands." I laughed it off, but nearly a year later, truer words were never said.
Smith has been a bust this season. Whether it was getting married in the off-season, attending 6 other weddings in the summer, or just getting fat & enjoying life, Smith came into training camp at not 100%. He's never been able to rebound since. In turn, Smith, once thought to be a defensive stalwart, is now growing comparisons to Wade Redden.
When you look at Brendan Smith, there are two sides to every story. The #FIREAV contingent will bring up how AV has a short leash with Smith, especially whenever Smith plays physical. However, a lot of Smith's physicality leads to power plays for the opposing team.
While some may call AV soft and say that Smith's game isn't conducive to AV's system, no matter how you slice it, Smith isn't a player worth the money he's making. Similar to my arguments about Lundswiss, you have to use a baseball stat when evaluating players and that stat is the WIN ABOVE REPLACEMENT (WAR) stat.
Simply put, with the production (or lack thereof) that you get out of Smith, is he worth the money? Furthermore, is his replacement, whether it be Steve Kampfer or Tony DeAngelo, both making less than Smith, not able to fill Smith's skates?
When you break it down, Smith is not worth the money and his replacements are actually out-playing Smith. To make it easy for you – Smith and his contract, are a textbook definition of the word "bust."
This has been a tough season for me, personally. I've been working 7 days a week, and outside of my Vegas excursion, I haven't had a day off since the third week of November. As talked about previously, my line of work is feast or famine. I can be working seven days a week for 6 months straight, just as I easily could be laid off for a month or two. In other words, like Henrik Lundswiss – you don't turn down the money.
With my work schedule being balls-to-the-wall, it has decreased my time to watch non-Ranger hockey. I haven't been following Hartford as much as I usually do. I am watching Youtube clips of SKA, of the KHL, rather than trying to find live streams. I already know I'm going to have no time to watch O.A.R. in the Olympics, which sucks, as I really want to see how Shestyorin does, in real-time.
To make matters worse (Save me your comments on their team records) I haven't even been able to watch much of Cam Talbot or Antti Raanta this season! When I'm not watching Talbot games, you know my work schedule blows! (Again, not complaining about working, but I do miss my hockey!)
When I first saw Neal Pionk this preseason, I thought he had something. I thought he brought a little "oomph" to his game, akin to Vinni Lettieri. However, Pionk remained in Hartford. However, with all the injuries, Smith's disappointing season and talk of rebuild, the Rangers finally gave Pionk a chance tonight.
If you're not familiar with Pionk, here is the Rangers press release on him, which was released on Thursday:
New York Rangers General Manager Jeff Gorton announced today that the team has recalled defenseman Neal Pionk from the Hartford Wolf Pack of the American Hockey League (AHL).
Pionk, 22, has skated in 48 games with the Wolf Pack this season, registering one goal and 16 assists for 17 points, along with 20 penalty minutes. He ranks fifth among AHL rookie defensemen in assists and ranks ninth among AHL rookie defensemen in points thus far in 2017-18. In addition, Pionk ranks second among Wolf Pack defensemen in assists and points this season. He has recorded eight assists/points in his last 12 AHL games. Pionk made his AHL debut on Oct. 6 vs. Charlotte, and he tallied his first career AHL assist/point while skating in his second career AHL game on Oct. 8 vs. Lehigh Valley.

The 6-0, 190-pounder played two seasons of collegiate hockey with the University of Minnesota Duluth (2015-16 and 2016-17) prior to beginning his professional career. Pionk skated in 82 career collegiate games, registering 11 goals and 40 assists for 51 points, along with a plus-35 rating and 69 penalty minutes. He helped the University of Minnesota Duluth win the National Collegiate Hockey Conference (NCHC) Championship and advance to the Frozen Four and National Championship Game in 2016-17, as he recorded 34 points (seven goals, 27 assists) and a plus-24 rating in 42 games. Pionk tied for fourth among NCAA defensemen in assists, ranked fifth among NCAA defensemen in points, and ranked sixth among NCAA defensemen in plus/minus rating in 2016-17, as he was selected to the NCHC Second All-Star Team, the NCHC All-Tournament Team, and the NCAA Frozen Four All-Tournament Team.

The Hermantown, Minnesota, native was signed by the Rangers as an undrafted free agent on May 1, 2017.
While Pionk was called up to replace Smith, the walking wounded E.R.angers had other roster moves to make. With Marc Staal now officially on the injured reserve, rather than being listed as a scratch, the Rangers called up John Gilmour.
Due to an "upper-body" injury (which in the NHL, can mean anything from herpes to a concussion to a boob job) to Ryan McDonagh, Gilmour would join Pionk, from making the transition from Hartford to the Rangers.
Speaking of the injuries to the Rangers, here's the latest, courtesy of the M$G Networks:
Previously, the Rangers were missing an NBA Starting 5. Now, they are missing six regulars from the line-up. However, the injuries were the least of the Rangers worries and talk amongst fans, as the Rangers dropped this bombshell yesterday:
Sports in New York City have been around for 100+ years. However, in my life time, I can't ever remember a NYC based team, coming straight out and saying, "hey we failed, and it's time to start anew." While we've seen NYC teams try to rebuild, I just can't remember a team speaking openly about failing and needing to start over.
After this press release, Gorton and Sather held a press conference. The only two things of note, that weren't included in the press release, was that they were retaining head coach Alain Vigneault and will not be moving Henrik Lundqvist.
Keep in mind, this was a fantastic time for the Rangers to send out this release, considering the are currently hitting up season ticket holders for ticket money for next season. The kicker? The Rangers have told their season subscribers that they reserve the right to jack up ticket prices & will let their subscribers know in May, if they are raising ticket prices or not. So not only did the Rangers tell you that they failed this week, they told you that they can make you pay more to see them start all over! Thanks Dolan!
What this tells me is that the Rangers are taking a wait-and-see approach. Senile Sather, in the press conference, alluded to where the Rangers were in the standings and teased a possible playoff run.
I can really see the Rangers raising ticket prices if they were to make the playoffs. By giving themselves until May to decide, it tells me that if the Rangers make the playoffs, tickets will go up. If they don't, the Rangers will put out some bullshit, saying something like, "WE WANT TO GIVE BACK TO OUR DEVOTED FANS, WHICH IS WHY WE WON'T BE RAISING TICKET PRICES FOR THE 9TH SEASON IN A ROW!"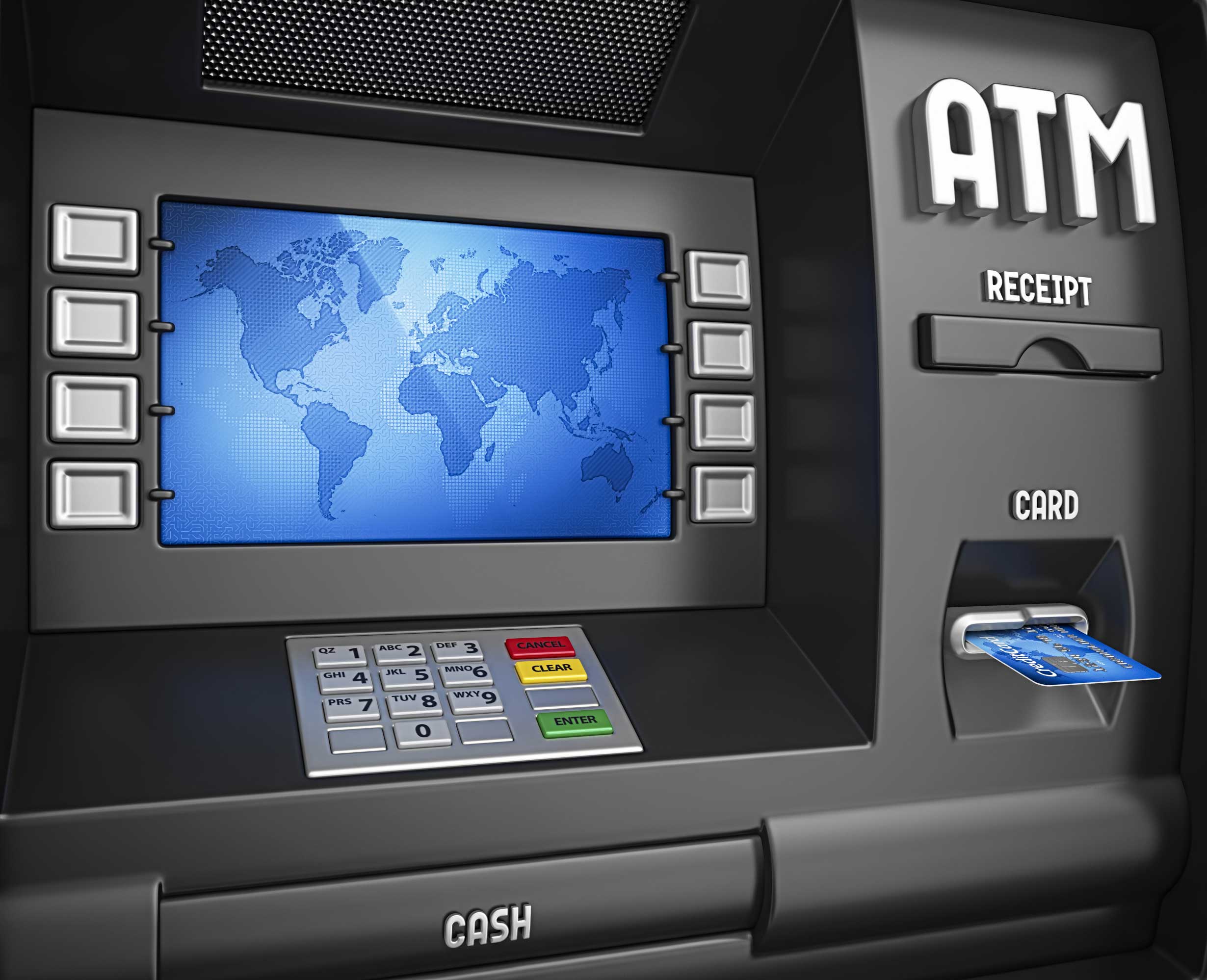 I'm sorry to go into copy & paste mode here, but time really is of the essence. I am severely lacking in the sleep department, didn't get my usual after work nap in and was at the game tonight. Let me give you SNY.tv's recap of the Sather/Gorton press conference from Thursday:
Jeff Gorton: "Hello everybody. I know that as we lead up to the trade deadline there have been a lot of questions and speculation, so we thought we would take this time to come in front of you and answer any questions that you guys and ladies might have leading up tot he deadline and moving forward. Go right ahead."
On how injuries have impacted the team, "We have not played well for a while and it's become increasingly clear as the days go on that we are in tough as we go forward toward the playoffs. It's the reality of having to look forward and the decisions we make going forward will be based on the long term and not trying to save the season."
Did injuries change things, "we have a lot of them but to say that we are in that spot because of injuries, I'm not here to say that. We aren't going to say that. We haven't played well. What you are seeing on the ice is not what we hoped for and that is basically where we are.
On Brendan Smith, "we signed him and gave him a deal based on how he played and when we scouted him before. This year he has struggled, we tried different things. We scratched him, done some different things to get him going and he just hasn't played that well and it's a move we decided we had to make.
On why Smith's game has fallen off a cliff, "no insight on why he fell off a cliff, he just hasn't played well and hasn't been able to find his game."
Could this help him find his game, "I do. Based on what we have seen in the past, I think that Brendan is a good player that can play physical and be a good skater but those elements haven't been there this year. At this time it's best for him to go on waivers, see what happens and go from there."
On where the organization is, "I would say that we definitely thought we would be better than this. When we made the trade that we did in the summer time to get the 7th pick overall and traded a pretty good player in Stepan, we knew we were resetting it. As the season has developed, like I said, it hasn't gone the way we wanted it to go and it will force us into some decisions to think long term and start to try to rebuild and build a Stanley Cup contender."
"I think we are extremely happy with what we did last year in the first round having the two picks, Chytil and Andersson are a good start to what we need to do but obviously there is a road to come here to rebuild this. Let's face it, we have had a pretty good run for a while, many years, where at this time of year we are trying to add players and try to win the Stanley Cup, As we sit last in the division it's becoming increasingly clear that it's not our team right now and it's not where we want to be and we have to do what we can to get assets in here that can be part of the next Stanley Cup contenders."
When was this decided, "it wasn't a single day, we have watched the team for almost 60 games. We have a lot of smart people in this organization that watch us every day and that opinion has evolved over the last month really, for where we are at."
Where did things go wrong, "I think that we really haven't gelled as a team, haven't gotten to an identity. We have always been able to play with an identity, that speed and skill, four lines and six D on a nightly basis and that have competed and given us a chance to win every night and I don't think we have been there or had that, we haven't had that identity or enough players going on a nightly basis and that is why I think where we are."
On who is responsible, "to put who is responsible, I don't know. AV is a good coach he has been a good coach in the league, a good coach for the Rangers. We are all responsible for what we are seeing. To sit here and say it's the coach is not the way I'd want to go and as a manger, management staff, scouting staff, coaching staff, we are all not good enough right now on the ice and it's showing."
Will AV be back next year, "I wouldn't want to answer that today. I don't want the speculation out there, we have 25-30 games to go. AV is our coach, we have a lot of faith in AV and what he is done and we will leave it at that. There are a lot of answers to come and today, I don't think I have answers for everything. We will try to answer your questions but I don't have answers for that one."
On bringing up Anderson or Chytil, "we have talked about that for a while. We brought up Pionk today, we have brought up Lettieri and some other young guys. We will have those questions as we go along here and give guys their chance to see what they can do and help us make our decisions going forward."
Do you want draft picks or prospects, "that is a tricky question. We need to do what we can to do as many assets as we can and give us as many chances to rebuild this as we can and try to find the kind of players that we want. We want fast players, character players, guys we can build our team around. That is what we will be looking for."
Is it hard to do in the salary cap era, "this is what we live in, it's what we all deal with. Maybe we can benefit from someone elses salary cap issues moving forward."
What does the market look like, "it's good, several teams are looking to get better, I would say that it's a strong market."
Are there first round picks available, "I wouldn't want to answer that and you knew that. We are doing what we can, we are doing what we can. There are a number of players that we are looking at and we will see what it brings back."
On retooling on the fly, "I think that a lot depends on the players you get back and where you are in the draft, some of the teams that have had immediate successes have been lottery teams. There are other ways to do it too. Time will tell to answer that. There are enough players out there, moves to be made to improve the team in a quick period of time."
Glen Sather: "we are all tuned into the same show, we all know what is going on and what we have to do and try to do the right thing. We've been through this a few times, it's not easy, he will have a lot of work ahead of him and if we anticipate what will happen, last night there were 25 scouts in the building. There will be lots of decisions to make and we can't make them here and we can't announce them here today. Besides, we still might make the playoffs."
Are the playoffs realistic, "who would have thought 12 games ago that we would be out of the playoffs today. Things happen and it's an evolving situation with how the team has played and the injuries we have had. It's not an excuse because the guys have come in and need to play better, it hasn't happened. We have to look to the future."
Did you have to sell it to Dolan, "we certainly discussed it, with scouts and with everyone. We are all onboard."
I've talked about this before, plus I'm pressed for time, so I won't go too deep into this subject matter. The bottom line is the Rangers said (Gorton would confirm this later on in the day, in an ESPN Radio interview) that they are rebuilding around Henrik Lundqvist. It's retarded, and there is no other word to describe this roster construction.
Instead of buying out Igor Shestyorkin or giving Alexander Georgiev a shot, the Rangers will try to develop talent around Henrik Lundqvist. In the meantime, they will stunt the development of two promising goalies. Instead of having a new goalie grow with his new teammates, the Rangers will just staff younger faces around their career losing goalie.
In his ESPN Radio interview, Gorton admitted Lundqvist's contract isn't ideal, but was still selling that Lundqvist is an elite goaltender in this league. That is just silly, because elite goaltenders are Vezina candidates and Lundqvist isn't one. In fact, he hasn't been one since becoming the highest paid goalie in the league.
However, the NY Post had a story today, where coach Alain Vigneault went against the NYR mantra and grain. Check it out below:
The following was written by Brett Crygalis of the NY Post. You can read the article directly by visiting https://nypost.com/2018/02/09/rangers-coach-calls-out-henrik-lundqvist-for-inconsistent-play/
This was as demonstrative as Alain Vigneault has been all season.

The Rangers coach was emotional and finally voicing it just hours before his team took on the Flames at the Garden on Friday night. On Thursday, team president Glen Sather and general manager Jeff Gorton announced to the hockey world that they were in sell mode leading up to the Feb. 26 trade deadline. It was not a shock, but it did stir up some fire in the belly of the normally reserved Vigneault.

"Well, I mean, I'll tell you what I told my GM, what I told my president, what I told my owner — I'm going to try to win every game," Vigneault said. "That's what we have to do as a group."

In attempting to explain why the Rangers have been so inconsistent, Vigneault looked directly toward his goal crease and to franchise bedrock Henrik Lundqvist. Vigneault said the team's record has almost gone in lockstep with the performance of Lundqvist, with the occasional sprinkling in of backup Ondrej Pavelec. So what the Rangers actually needed was not more help up front, but more consistency in the nets.

"I believe that we're a goaltender getting on a roll here to being back in the hunt and back into the playoffs," Vigneault said. "We started our season 4-7-2 and we were a little inconsistent in the goaltending department. I felt we were playing better than our record indicated. Goaltending got better, we went on a [18-7-3] run. Came back from the bye week and since that time, we've been on a [3-10] run. A little inconsistent in the goaltending department.

"I believe we're playing better than our record indicates and I really believe that Hank and Pav can get on a roll and we can get back in the hunt and get back in the playoffs."

Going into Friday's game, the Rangers were somehow only three points out of the second wild-card spot with 28 games remaining in the regular season. Yet Sather and Gorton have made the decision that the likes of Rick Nash and Michael Grabner will be available on the rental market, while others are not far behind.In trying to do so, Vigneault decided Lundqvist was better served on the bench for Friday's game, so he started Pavelec. Lundqvist worked with goaltending coach Benoit Allaire in the hope of turning his game around preceding the two-game road trip that goes from Winnipeg to Minneapolis on Saturday and Tuesday, respectively.

Apparently in the process of the organization getting on the same page — "tuned into the same show," as Sather put it — Vigneault was asked if he thought this team had a chance to win the Stanley Cup. Their intention to become sellers shows what they really think, but that does not include Vigneault getting ready to tank the season.

"I was asked directly if I think we can win the Cup," he said. "I've had better teams, haven't won it yet, but I believe we can get in [to the playoffs] and we're going to try hard."

Another point that seemed to bother Vigneault was The Post's report from Jan. 26 that the front office was preparing for sell mode. It preempted the public declaration of the same sentiment, but Vigneault thought it getting out earlier hurt his team in the interim.

"There's no doubt that when this story broke a couple weeks ago that the mindset in the dressing room was a little bit challenging. And with what happened [Thursday] might be a little bit challenging," he said. "But it's our job as coaches to keep our guys focused on the process, keep our guys focused on hockey. That's what we're going to do."

This all comes in the light of the fact that Gorton was not willing to make any declaration on Vigneault being the coach beyond this season, despite there being two years left on Vigneault's contract. It might be hard to coach a roster that is changing every night — and will only change more drastically with upcoming trades — but as a competitor and as a professional who wants to keep his job, Vigneault is still focused on winning.

"These are probably unusual circumstances," he said. "My job is to coach and to get this team to win, their job is to play and find ways to win. We're going to work together, we're going to keep this in hockey mode."
You know my feelings about Lundswiss already and if you don't, you've been living under a rock.
What this article on AV's thoughts on Lundqvist tells me, is that AV realizes he's on the hot seat. When Lundswiss was failing in other seasons, AV had Talbot or Raanta to rely on. Pavelec is not Tablot and he's not Raanta. He's worse.
Henrik Lundswiss, who to many in the Cult of Lundqvist, "carries the team" after every win, but "it's the fault of the defense" after every loss, isn't consistent. No one can say he's worth the money he's being paid right now.
Ever since Marty Biron retired, which was around the same time Lundswiss got his ridiculous contract, Lundswiss hasn't been a Vezina level goalie. Sure, he's had lights out games, but he hasn't been consistent during the course of a full season, and has been a sieve in many playoff games. The Tampa Bay Lightning, Pittsburgh Penguins and Ottawa Senators, all had laughers, multiple times, at the expense of King Nothing.
In prior seasons, when Lundswiss was struggling, AV was able to go to Talbot or Raanta. Now when Lundswiss is struggling, AV is forced to go to ONDREJ THE GIANT, who unlike Talbot or Raanta, hasn't even come close to creating a goalie debate.
Don't forget, Talbot started a huge stretch of games, even before the puck to the throat of Lundswiss, in the 2014-2015 season. Raanta started four games in a row last season, even two games in two nights, both on the road, when Raanta & NYR beat the Jets and the Blackhawks.
AV is smart and knows he can't ostracize Lundswiss, or else the cult & NYR season subscription agents will lose their shit. It is sacrilege in NY to talk about the shortcomings of Lundswiss.
However, by speaking out against Lundswiss, it seems for the first time in his tenure, as HC of NYR, AV truly feels the heat. AV, unlike Lundswiss apologists, isn't blaming his defense. No, he's blaming the overrated goalie. Good for you AV!
I'm over 5000+ words, have to be up in 5 hours and haven't even discussed tonight's game. That's how busy it's been in Rangerstown. I even condensed and edited myself, but there was just so much news and notes going on.
With all the injuries and call-ups, here's what NYR rolled out tonight, courtesy of Daily News reporter, Justin Tasch:
Warmup:

Nash-Zibanejad-Zuccarello
Grabner-Hayes-Miller
Carey-Desharnais-Fast
McLeod-Holland-Lettieri

Skjei-Kampfer
Holden-DeAngelo
Gilmour-Pionk

Pavelec

— Justin Tasch (@J_Tasch) February 9, 2018

As noted, I was at this game, so I didn't get the M$G Networks experience. I'm sure Micheletti was intolerable though!
I gotta breeze through some of this, and I hope you understand. However, as usual, the ESPN.com box score:
1st Period Summary

Time
Team
Scoring Detail
CGY
NYR
7:53

Kevin Hayes (12) (Power Play)
Assists: Anthony DeAngelo, David Desharnais
0
1
18:15

Brett Kulak (1)
Assists: Micheal Ferland, Johnny Gaudreau
1
1
Time
Team
Penalty Detail
2:36

Dougie Hamilton: 2 Minutes for High-sticking
6:07

Micheal Ferland: 2 Minutes for Goalkeeper Interference
14:34

Mikael Backlund: 2 Minutes for Tripping
18:56

Nick Holden: 2 Minutes for Interference

2nd Period Summary

Time
Team
Scoring Detail
CGY
NYR
11:52

Michael Grabner (22)
Assists: J.T. Miller, Kevin Hayes
1
2
12:37

Curtis Lazar (1)
Assists: Ryan Lomberg, Matt Stajan
2
2
18:27

Matthew Tkachuk (18) (Power Play)
Assists: Dougie Hamilton, T.J. Brodie
3
2
Time
Team
Penalty Detail
1:12

2 Minute Bench Penalty for Too Many Men on the Ice (Served by J.T. Miller)
8:41

Brady Skjei: 2 Minutes for Hooking
16:53

Steven Kampfer: 2 Minutes for Tripping

3rd Period Summary

Time
Team
Scoring Detail
CGY
NYR
6:41

Rick Nash (17)
Assists: Nick Holden, Mats Zuccarello
3
3
12:41

Mika Zibanejad (16) (Power Play)
Assists: J.T. Miller, Brady Skjei
3
4
Time
Team
Penalty Detail
8:50

Paul Carey: 2 Minutes for Hooking
11:44

Sam Bennett: 2 Minutes for Holding
13:57

Mark Giordano: 2 Minutes for Slashing
18:28

Kevin Hayes: 2 Minutes for Tripping
Goaltending Summary
Flames

Calgary Goaltending

Player
SA
GA
Saves
SV%
TOI
PIM
M. Smith
36
4
32
.889
58:14
0

Rangers

New York Goaltending

Player
SA
GA
Saves
SV%
TOI
PIM
H. Lundqvist
30
2
28
.933
40:00
0
O. Pavelec
8
1
7
.875
19:50
0
Tonight's 4-3 win over the Flames was a fun game to watch. However, it was also equally as fun to watch Rangerstown react. You had emotions, such as "they are going to fuck up their chances at Rasmus Dahlin!" Like the Rangers and the draft have ever gone hand-in-hand.
You also had the people that said, "THIS IS THE START OF THE TURNAROUND. PLAYOFFS HERE WE COME!" Apparently, the last 7 games were forgotten about in this one win.
Then you have the people like me, who were happy to see the team play well, see the new young blood deliver and crossing fingers that these new faces pull a 2017 New York Yankees. After all, I have no faith in Sather and company handling a draft correctly. Why would you? This is the same team that got rid of a perceived number 1 center, in Derek Stepan, and drafted Lias Andersson, who they thought would be NHL ready this season & be able to replace 21. Instead, David Desharnais has been the most reliable NYR center this season.
I talked about this before, so real quick. I work a ton of hours. I root for this team to win, not lose. I want the Rangers in the playoffs, because after all, it's too early to be invested in baseball come April 1st. Three months of the NHL, without the Rangers, is something I don't want to think about. These Ranger games are my escape from my mundane routine of waking up at 4:30am every day for work. Plus, the field is more open than ever this year, so who knows, maybe you get hot and make a run?
This was an unstereotypical NY Rangers game. There's only one stat from the first period that you need to know. SHOTS ON GOAL, which saw the Rangers out-shoot Calgary, to the tune of 20-8.
In a night where the Rangers & the NHL were pushing their left wing agenda, as part of LGBTQRSTUVWXYZpis3.14 night, at prices that only the right wing could afford, Ranger fans saw more shots in this game than shots at a Source Music Awards show. It was like the East Coast vs West Coast rap battles of the late 1990's, as the Rangers rattled shots off at an alarming rate.
Whether it was the young blood or not having Lundswiss to cry & scream at them, the Rangers played a relaxed game. They dominated the first period.
The Rangers would get two powerplays in the first period, and despite my griping for Grabner, the Rangers were strong on both powerplays. Credit goes to Flames goaltender, Mike Smith, who stepped up and prevented this game from getting out of hand.
Smith, who stopped multiple Ranger scoring chances on the first NYR PP, would finally be beat on the Rangers second PP of the period. Kevin Hayes would score at the 7:53 mark, as he took a puck in front of net and swooped it by Smith. 1-0 good guys.
From the "you-shouldn't-be-surprised" department, the Rangers played so much better without Lundswiss on the ice. They would confirm that theory later on in the game.
I mean, the Rangers just dominated the tempo in the first period. Pavelec, when called on, would make a great "n-word please" save, as he flashed the cow and made it look like old hat.
However, despite great chances, Smith was able to keep the Flames in there. With under two minutes to go in the first period, Brett Kulak would catch Pavelec off-guard and beat him with a shot from the left side. 1-1. This is a goal I would kill Lundswiss for giving up. That said, this was a bad goal for Pavelec to give up, but at the same time, he's not the highest paid goalie in the league either.
If there was anything disappointing about the Rangers first period, it's that they didn't have a crooked number on the board. They really fought and played hard.
After one period, 1-1.
STEINER SCAM BAG REPORT!
As talked about in prior blogs, as a gambler, I always buy a puck or two, from the Steiner booth. I'm still waiting for the day I pull a Leetch or Messier. In the mean time, I've pulled two EMERSON FUCKING ETEM's and THREE Brendan Smith pucks. Of note, if you're looking for a free autographed Brendan Smith puck let me know.
I attended this game with my friend Eddie S. I might have to start calling him Eddie Money, because he was right on the money on picking pucks out of the heap tonight. I pulled a Tony DeAngelo puck on my first pull. On my second pull, I got the Iron Sheik "10 INCH CAWK", when I pulled this:
While I've met Richter several times and have plenty of autographed Richter memorabilia, you really can never have enough Richter merch in your man cave! Duh!
Feeling buzzed, lucky and loose, I decided to buy one more puck. Eddie Money said like Lundswiss, aim for the five-hole, so I picked out a puck that was low and in the middle of the stack. I got this in return:
Three pulls, three American players! What a night! And, yes, I know Shatty has had a disappointing season, but when healthy, I think the best is yet to come.
Oh, and I'm waiting for the day that I pull a Lundqvist puck, so I can throw it in one of the toilets for an unsuspecting fan!
Speaking of Lundqvist….
When the teams came out of the locker room for the second period, I pulled an all-time "WHAT THE FUCK" face, when I saw Lundqvist in net. Turns out, Pavelec hurt his knee. As of this writing, I don't know the extent of Pavelec's injury or how much time he will miss. On the bright side, maybe the Rangers can squeeze in a Georgiev start, just so we can see what he has.
Oh, and before getting to the final forty minutes of the game, if you ever want to entertain yourself, try this thing that I always do at the end of  period. If you're like me, you sit and wait for the period to be over, before running to the bathroom or getting a beer. However, there's hundreds of people trying to "beat the traffic" and litter the aisle ways during the final minute of the period.
Next time you see these people going up the stairs and blocking your view, stand up and scream "GOOOOOOAAAAAAL!" I promise you, you will laugh your balls off, as 50 or so people turn around. Most of them will all bump into each other and on a good day, one or two of them will fall down. Serves them right for getting up during the game and blocking your view!
The Rangers would kill a Flames PP in the second period, as a result of a pussification BS penalty, on Nick Holden, for interfering with Johnny Hockey, near the end of the first period.
Early into the second period, the Flames easily interfered Lundqvist during a scoring play. It was as clear as day. However, watching Lundqvist whine and cry was a highlight of the game. He just gets so rattled these days, that you can't help yourself from laughing at the diva.
The refs would overturn the goal. For some reason, Calgary challenged the overturning of the goal. Calgary would be told for the second time, no goal, thus losing their timeout, a timeout which they could've used towards the end of the game.
At the 11:52 mark of the period, Michael Grabner, the team leader in goal scoring, but not good enough for the PP, would give the Rangers the lead again, as he beat Mike Smith. 2-1 good guys.  However, as usual, not even a minute later, Lundswiss blew the lead and gave up the first ever career goal to Curtis "Who?" Lazar, on a soft shot. 2-2. For whatever reason, Lundswiss can't hold a lead to save his life.
The second period was a stark contrast from the first period. After a 20-8 SOG advantage for the Rangers, Calgary out-shot the Rangers, 21-8 in the second period. Why does this happen? Does the team just give up and not give a shit when King Crybaby is throwing his tantrums at them? Do they just play better, collectively, in the spirit of equality and unity, whenever they don't have an entitled egotistical millionaire down their throat?
No question, Pavelec and the Rangers were better in the first period, than Lundswiss and the Rangers in the second period.
Towards the end of a Steve Kampfer penalty, late in the second period, Matt Tkachuk beat Lundqvist, giving the Flames their first lead of the game, pushing the score 3-2. It felt like you've seen this movie before. Thankfully, we saw an alternate ending tonight.
For the first time in forever, the Rangers won a third period.
Rick Nash would deftly score at the 6:41 mark, to even up the game at 3-3. Cue the joke that's already old, "HE JUST INCREASED HIS TRADE VALUE WITH THAT GOAL! CAN YOU HEAR ME? SHOULD I REPEAT THAT AGAIN SO YOU CAN UNDERSTAND HOW SMART AND FUNNY I AM? NASH SCORED AND HE WILL BE TRADED, SO THAT GOAL MAKES HIM MORE VALUABLE? GET IT? PLEASE LOVE ME!"
Not gonna lie, I fully expected Hank to give it back, but he would hold on to make 9 saves in the third period.
At the 12 minute mark of the third, Mika Zibanejad executed on a picture perfect powerplay goal. Of note, NYR finished 2-5 on the PP and 5-6 on the PK, which are drastic improvements during this recent brutal stretch.
4-3 good guys, and the Rangers never looked back.
Of course, it's not a Rangers game without a shart inducing finish. Kevin Hayes would be called for tripping. With Smith pulled, that gave the Flames a 6 vs 4 advantage. Hank's best work came in this time frame, with the game on the line. There would also be two stoppages during that time, thus making Calgary's stupid review from the second period, look that much dumber, as they burnt their time out.
When it was all said and done, 4-3 good guys. Somehow, despite all the bullshit, this team isn't dead yet.
Updated Standings time! (Yes, it's time to look at the standings again.)
| | | | | | | | | | | | |
| --- | --- | --- | --- | --- | --- | --- | --- | --- | --- | --- | --- |
| METROPOLITAN DIVISION | W | L | OT | PTS | ROW | GF | GA | HOME | ROAD | L10 | STREAK |
| Washington | 32 | 17 | 5 | 69 | 29 | 169 | 156 | 20-8-1 | 12-9-4 | 5-3-2 | W2 |
| Pittsburgh | 30 | 22 | 4 | 64 | 28 | 172 | 170 | 20-7-1 | 10-15-3 | 6-3-1 | L1 |
| New Jersey | 27 | 18 | 8 | 62 | 24 | 159 | 159 | 15-9-3 | 12-9-5 | 4-6-0 | L2 |
| Philadelphia | 26 | 19 | 9 | 61 | 26 | 157 | 158 | 14-9-5 | 12-10-4 | 6-3-1 | W2 |
| N.Y. Islanders | 27 | 23 | 6 | 60 | 24 | 191 | 207 | 15-8-4 | 12-15-2 | 4-4-2 | W1 |
| Carolina | 25 | 21 | 9 | 59 | 22 | 148 | 165 | 13-9-5 | 12-12-4 | 5-4-1 | W1 |
| Columbus | 27 | 23 | 4 | 58 | 21 | 141 | 154 | 16-10-1 | 11-13-3 | 2-7-1 | L5 |
| N.Y. Rangers | 26 | 24 | 5 | 57 | 23 | 161 | 171 | 18-10-3 | 8-14-2 | 3-7-0 | W1 |
Despite being the toughest division in hockey, the Metro has turned into a win one, lose one, type of division. The Rangers, for all their horseshit, aka the breakfast of Philadelphia, while in last place, remain three points away from a playoff berth.
Even if they do trade everyone, I'm still rooting for the young guns to play their balls off and hearts out, and try to make a run. You're not getting the number 1 pick in the draft and that thinking is futile.
Again, while this division is close and anything can happen, blah blah blah, how about that fall off for Columbus? Minga. Torts can't be thrilled.
Sorry for going so long tonight. I even edited myself and still went 7500 words. It's just that there is so much going on and I still didn't talk about other things, like McDonagh or Zucc. I'll save that for next time.
All in all, good to see the Rangers instill some good faith and pull out a win, at home, against a possible playoff team.
I gotta be up in less than four hours! Shiiiiiiiiiiieeeeeet!
See ya Sunday after the Jets.
As always, thanks for reading and win, lose or rebuild, "Let's Go Rangers!"
Sean McCaffrey
BULLSMC@aol.com
@NYCTHEMIC on the twitter