Greetings and salutations everyone and welcome to another blog here on BlueCollarBlueShirts.com. One more time on this site – "not every win is a Picasso!"
On Sunday evening at M$G, the Rangers, who were coming off of a huge victory Friday night over the Penguins, a win that even head coach Gerard Gallant described as "the biggest win of the season;" followed up their Pittsburgh bashing with a win over the Buffalo Sabres. However, these two games were night-and-day while in comparison.
If anything, this 5-4 overtime win over the Sabres was more like the depressing loss to the Devils from last Tuesday night. Fortunately, in this go-around, the Rangers learned from their mistakes and willed themselves to victory.
And let's not kid ourselves either.
While not a "MUST-WIN" game or anything as drastic as that; the Rangers needed these two points from the Sabres, a Buffalo team that entered this contest as the seventh-worst team in all of the NHL.
Without a shadow of a doubt, the Rangers should've handled business with the Sabres. A loss would've been a letdown.
Upping the importance of these two points gained by the Rangers tonight, was the fact that the Pittsburgh Penguins not only clipped the Detroit Red Wings – they massacred their entire families too – as the black-and-yellow dominated the red-and-white to a tune of 11-2. That's not a misprint. The Penguins scored eleven goals on Sunday night.
As a result of these two games, the Metropolitan standings currently look like this:
As talked about last blog, and as mentioned above too – the phrase of "best win of the season" has been bantered around a lot. However, that phrase most certainly won't be used tonight!
In game that felt like it was going to be another blow-out victory for the Rangers; the team allowed an inferior Sabres team to hang around, where at one point, the lowly swordsmen took a one-goal lead.
While back-up goaltender Alexandar Georgiev will surely take his lumps and bruises from the instant gratification and "what have you done for me lately" sect of the fan base; it wasn't all on him either.
Following a quick 2-0 lead, powered by Vatrano's pair of tallies; the Rangers then went on a twelve minute shot on goal drought, where they eventually blew the one-goal advantage, and worse than that – then allowed the Sabres to lead them 3-2.
However, once the third period began, and as we've seen so many times before – the Rangers had enough and took over the lead.
Unfortunately, for the second consecutive game in a row, Patrik Nemeth took another ill-advised late third period penalty. On the Rangers penalty kill, the Sabres tied the game at four-all, after their power-play goal.
Despite things looking hairy for the defense and the goaltender (and prior to Jeff Skinner's power-play equalizer, which was scored with 6:53 remaining in regulation, it should be noted that the Sabres hadn't recorded a shot on goal during the final frame until this PPG) – I never had a feeling that the Rangers would lose.
In an overtime where the Sabres played around with the puck, rather than shooting it; Copp and Lafreniere would soon assist on K'Andre The Giant's walk-off game winner.
While CZAR IGOR dominates the headlines and quite frankly, has been the backbone of the Rangers' success from this season; game-in and game-out, we're seeing new heroes emerge. My daily silly photoshops suggest as much!
It was Miller who ended it, but you had contributions from many on the roster (especially from the Americans), where Copp had two assists, Vatrano had two goals, Brodzinski had an assist, and the unofficial captain, Chris Kreider, also recorded an assist.
And for all of the belly-aching about Gallant and his lines (I covered that enough already this week, but I always enjoy kicking the analytical community whenever I can), there was THIRD LINER Alexis Lafreniere who tied the game late into the second period, and a Lafreniere who then assisted on Miller's overtime winner.
Simply stated – the boys are rollin'!
---
Since I am not a reporter at all, as I am just a beer-bellied blogger; I do like to share personal stories on this site.
My dad, a fan of the franchise for over sixty years (a former long-time season ticket holder as well), and who gave this blog/site the phrase "Father Fink," in lieu of the "F-word" too; following this game, excitedly texted me this:
"Drury hit a grand slam with those trades. He didn't sacrifice much but he changed the grit of the whole team."
As they say, Father Knows Best.
And oh yeah, my dad added this too:
"Strome might be a goner."
After seeing the way Copp has been playing, and despite my fandom of #16 in blue – I'm inclined to agree with dear old dad.
However, we can talk about the off-season, the salary cap, and all of that other summer talk once we get there.
For now, my focus is on the 2021-22 team and their quest for the Stanley Cup. My worries/concerns for the 2022-23 Rangers will begin AFTER the 2021-22 Rangers hoist the Cup this Summer – or so I believe!
There's a lot to get into tonight, including my buddy, Rich Murphy, and his report on the current state of the Wolfpack.
Let's now get into the NEWS segment, followed by everything else, including the main event – the GAME REVIEW.
---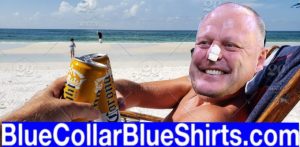 Following the big win from Friday night; come high-noon on Saturday, Gallant's Gang were back at it again, where the team had a light practice.
Here's Saturday afternoon's "Turk Talk," courtesy of the Rangers' YouTube channel:
---
With the "Back-ups of the Beat" asking the questions, these reporters didn't really press Gallant – not like there was anything to press Gallant about anyway.
I guess what I mean here with my usage of the word "pressing;" is that none of these guys asked Gallant about his line-up and/or goaltender for Buffalo. Of course, that talk would come on Sunday.
If there was anything to note out of Gallant's press conference from Saturday, it was when the head coach said that the win over Pittsburgh was "the biggest win of the season." I'd concur, but I'd also add that all of these wins, especially as we wind down the regular season, will continue to be the "biggest and/or best of the season."
After all, the Rangers will host the Carolina Hurricanes twice in April. Both of those games could determine first-place in the division. Securing first-place with wins over the Hurricanes, and at that stage of the season, would most certainly become the biggest wins of the season!
(And yep, this is all a matter of semantics and doesn't mean a thing come playoff time. It's just something to talk about, but hey – wouldn't you rather be talking about the biggest/best win of the season in the Spring, rather than talking about what could've been when comparing the worst losses of the season?)
As far as anything else, the bench boss praised K'Andre Miller by name and reiterated his usual talking points – "one game at a time," "need 27 players to win a Stanley Cup," "everyone has to work hard," and yadda-yadda-yadda.
Let's quickly switch gears for our next segment, "The Other Side of the Glass."
---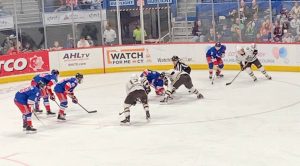 Up front, I haven't been watching much of the Hartford Wolfpack this season. As talked about previously this season, my interest in the Wolfpack isn't what it once was for two reasons:
We've seen many of these Wolfpack players play for the Rangers this season.
The cream of the Rangers' prospect crop are already in New York. The only player that isn't here is Nils Lundkvist, and quite frankly, I never envisioned him as an NHLer in his first season in North America anyway.
However, I do value getting as much information as possible on the Rangers' AHL affiliate. That's why at this time, I present to you "The Other Side of the Glass" from Hartford Wolfpack correspondent (and a big Rangers fan too), Rich Murphy.
This will be one of three, possibly four, updates that Rich will have for us on the Wolfpack this week. This latest update is centered around the goaltenders.
Here's his feedback from Hartford, following the Wolfpack's 4-3 victory from this past Saturday night. Enjoy:
(Of note: I have edited some of Murphy's material for content, grammar and for "readability" purposes.)
---
I've been remiss on providing "The Other Side of the Glass" feedback on Wolfpack games. Part of it being the hangover from COVID. The other part of it was the uncertainty regarding how the AHL was going to play games with taxi-squads.
COVID ripped through the AHL Atlantic Division in December, so at the time, we didn't know what was going to become of the season. Today, and with the NHL trade deadline now a thing of the past, we'll do a sort of a change from the norm. With 80% of the season in the books, let's grade the season and the goaltenders.
First, let's talk about the Wolfpack themselves.
They presently sit fourth in the division. Bouncing in-and-out of the top echelon of the division post-taxi squad era has hampered them.
Call-ups of Jonny "Hockey" Brodzinski (I add in my own nicknames just to irritate Steven Vogel), Braden Schneider, in addition to send-downs of Jarred Tinordi and Nils Lundkvist; plus trading Anthony Bitetto for Mick Merkley in a one-for-one swap, have changed things in Hartford. Also don't forget that Morgan Barron was traded away too, when the Rangers included him in the deal for Andrew Copp.
The 'Pack continue to struggle with leadership in the locker room and it's translating to the ice.
Only winning two of their last eight games, and four of eleven in March; the 'Pack have been struggling ever since their captain (Jonny Brodziniski) was first called-up to New York.
With veterans Keith Kinkaid and Jarred Tinordi as pending unrestricted free agents (UFA's) at the end of the season, two players who will likely not be re-signed – there is no incentive for their leadership.
Timothy Gettinger is currently out with an upper-body injury. Combine that with uncertainty regarding pending restricted free agents, including Anthony Greco, Ty Ronning and Adam Huska – there is no true leader stepping up.
Recently re-signed Tanner Fritz is the only one to truly resemble some type of leadership, but it's not translating. (He signed a two-year AHL contract earlier this month.)
There's a growing concern if the 'Pack will make the playoffs this season. If they do, they will play the top seeded Springfield Thunderbirds – Hartford's I-91 rival.
The former Chicago Wolves organization were perennial contenders in the Western Conference before moving to Springfield this season. I don't see their dominance faltering with Ryan Lindgren's brother, Charlie, who is part of a tandem in net, and strong forwards like Matthew Peca, Neal and Anas leading their team. It will be interesting to see what happens.
What the Wolfpack needs to do is stop looking for the perfect shot and just get the shots to the net, period. This has been a recurring issue late into games.
Brodzinski has been the spark in the past when the team stalled. Presently, I'm uncertain where they will find their offense. Maybe they can build off of Greco and Ronning from the Hershey win Saturday night. We'll see.
I won't grade those that have been called up (Brodzinski and Schneider) and/or have been traded (Barron and Bitetto), nor those who just came on and played two or three games (Merkley and Scanlin). That said, I will say that Brodzinski was a good call up. He has been a shot-in-the-arm for the 'Pack from the get-go.
Jonny Hockey's nine-game goal streak was impressive and to see him continue to shine in New York is equally impressive. Good luck to Mr. Hockey with the Rangers!
Just like Brodzinski, Braden Schneider became a welcomed surprise.
Originally, I thought he was flat when he was called up. Not really much of an offensive threat at the on-set of his AHL career, Schneider soon tallied seven assists before his call up. It was good to see him fit in well with the line-up in New York. He's also been better than Zac Jones and Nils Lundkvist at the RD position. I wish him continued success. Perhaps with some stability, he can become more of a feature on the third defensive pairing. We'll see.
When it comes to the goalies, Keith Kinkaid started the season strong. He was then stricken with COVID during Thanksgiving and most of December. However, he's been struggling with a lower-body injury since his return, an injury which is believed to be groin-related. This injury has been noticeable with his left leg during games, where sometimes, he has trouble getting set when trying to get into the butterfly position.
It feels like Kinkaid has one miscue a game, and depending on when it occurs – this injury can have a cascading impact on his performance for the rest of the game.
Kinkaid had a solid performance in a 3-1 loss to Springfield on Wednesday, but he also let in a soft third goal. He was also strong in the shootout win over Hershey on Saturday. However, in overtime, when you're at the top of your crease and someone runs into you – it's not goalie interference Keith, no matter what type of Karen drama you pull on the ice.
I'm one to chirp immediately from the stands whenever a ref misses a call. In my opinion, you were out of position buddy. You're lucky they didn't give you a game misconduct and/or suspension for throwing your equipment. Grade C+.
In my eyes, Kinkaid wouldn't have been a solution had Georgiev been traded. Never was. Karen Kinkaid affirmed this to me on Saturday.
Keep in mind, Kinkaid was the unprotected goalie in the Seattle expansion draft for the Rangers. He lived up to his task. I'd be hard-pressed to think that the journeyman will be around next season.
Adam Huska, the other goaltender, had a slow start and was then called-up when Shestyorkin was injured and while Kinkaid was battling COVID.
Huska's Rangers' debut was lambasted by Colorado, during a crushing loss. He didn't have any time with goalie whisperer Benoit Allaire, and was then thrust into the fire against the NHL's top team. A tough task, no doubt.
Primarily on the taxi-squad most of the time until Kinkaid recovered; Huska returned to the 'Pack with a vengeance.
A top fifteen goalie in GAA (2.58) in the AHL, Huska had a solid performance in a 3-2 loss vs Springfield. During the game, he was constantly shelled and had no defense to speak of in front of him.
Already on a bridge contract, I expect Huska to emerge with an offer in the off-season. Currently, he's a RFA.
Huska had a rough start, but he's been improving as the season progresses. In my opinion, he needs to have access to Allaire.
Come the 2022-23 season (and with Georgiev soon-to-be out of the picture), who knows if Huska will be the Rangers' back-up to Shestyorkin, or if he will become the true number one in Hartford?
Currently, Huska could be the solution for the transitional gap that seems to be littering social media. What will be interesting is how Dylan Garand (juniors, drafted by Rangers), Francois Brassard (ECHL, no contract with NYR), and Edstrom (SHL, drafted by Rangers), perform and if they factor into next season. I give Huska a grade of a B.
Tyler "Holey" Wall is the goaltender who has become a regular scratch in Hartford.
Prior to the NHL Trade Deadline, Wall was a fill-in, in the event that Huska and/or Kinkaid were called-up in an emergency situation (a trade of Georgiev.)
Wall's follies from last season continue.
Sean can parlay a bet that with Wall in net, that he will at least have one meltdown in a period. You just have to pick the second or third period, but your odds on this type of a prop bet are 50-50.
Holey is great when the puck is around the crease. Very solid. I mean impressively solid. But from the face-off dots and back, he just has no situational awareness – especially where he is in relation to the net.
I'm no Al Demauro, an Al that plays the position in club play, but I have played enough beer league hockey to see that Wall can't figure out where he is in relation to the posts. He also doesn't have periphery vision either, so he's not square until the moment his feet get into the butterfly and touch the posts.
In turn, point shots and shots from the face-off dots are shots that Wall struggles with. Either way, he looks slow to react and he can't tell how the puck will just scream by him. As a result, he gets on himself to try harder and he overthinks everything. I'm not sure if you can train the instinct into him.
The last goaltender I saw like this? Hartford goaltending coach – Jeff "Malcolm in the Middle." It's the blind leading the blind here. I grade Wall with a D. He's an ECHL goalie at best. To me, Francois Brassard is the better goalie – but he doesn't have a contract with the Rangers. He only has a contract with the Wolf Pack/Jacksonville Icemen.
---
Back to the Rangers.
If I don't give Sieve Vagistat enough hell on this site already; on Sunday, the day of the Sabbath, the Lord of the Charts was at it again, with another demonic presentation.
Here's what Valiquette put out on Twitter on Sunday morning, when most people were enjoying family time, the great outdoors, their kid's soccer games, and a bevy of other things: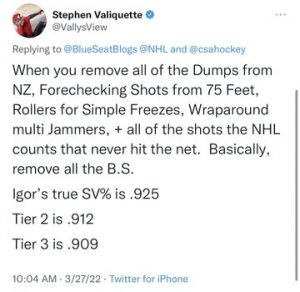 I will spare you from another one of my 7867896967967696766796 "My name is Sean McCaffrey and I hate analytics" rants (Hi Sean); but yeah, what is this fool talking about?
Keep in mind, whenever Steve presents these insane conclusions, he's using numbers that he created. All of his numbers are opinion-based. The numbers he uses are not black-and-white stats.
In reality, a world that I choose to live in, here was CZAR IGOR's save percentage, prior to Sunday's game:
Why the lead ANALyst of the New York Rangers, would try to diminish CZAR IGOR's league-leading save percentage of .936, is a question that I can't answer. Only the Clairol King can answer that one.
This is another example of why the EYE TEST will always trump analytics.
All you have to do is watch these games, and if you've watched every single one of Igor's games from this season (as I have done); then you will be left with the impression that his already impressive save percentage statistic should actually be higher.
As talked about a lot this season, Igor leads the league in one-goal allowed games. During these affairs, more times than not, these stinker goals that break-up shut-outs are because of flukes, failed penalty kills and debatable officiating.
To suggest that CZAR IGOR's numbers should be lessened is the work of a fool.
It's even worse when you take into account that you know, Valiquette collects a paycheck from the M$G Network, a paycheck which I wish was for his work with the Islanders – and not the Rangers.
Yep, one more time here – I'd love to see Henrik Lundqvist full-time on these broadcasts, partnered up with a fellow Ranger, and specifically, a skater at that. But you knew that already.
What's the next project for Vally's arts-and-crafts charts class? Suggesting that Chris Kreider's 44 goals should only be 29 goals?
It's amazing that the Rangers are the most profitable team in the league; yet as fans, we're subjected to the legendary goalie of 46 NHL games on every broadcast. Yuck!
And isn't it amazing Suzyn, that it's always the analytical folk who try to diminish this excellent Rangers season?
To wrap-up on this – we can do better M$GN!
---
On Sunday, Gallant held his daily pregame "Turk Talk" with the media, where two EXPECTED (ha!) things came out of it.
First, the head coach said that he would be using the same line-up against Buffalo as he had used against Pittsburgh. This obviously made sense, since Gallant, and for that matter, most NHL head coaches too; go right back to the same line-up in their next game following a major statement victory.
Second, Gallant named Alexandar Georgiev as his starting goalie. This too made sense, as it gave Georgiev another chance to shine, this time against a team that is inferior when compared to the Canes, who the BULGARAIN BEAST had shut-out during his last start.
It also allowed Igor to get some rest, as he prepares to dominate the ice birds again on Tuesday.
In addition, I think it also told us that Alexandar Georgiev will be starting this Wednesday night, when the Rangers play visitor to the Detroit Red Wings. In other words, Georgiev most likely will receive two games this week, and in a span of four nights at that.
And isn't it amazing Suzyn, that following Wednesday night and when combined – that Georgiev's last two starts will have taken place against the "The Buffalo Wings?"
There wasn't anything else coming out of Gallant's pregame chat, because after all, this latest edition of "Turk Talk" lasted all of 48 seconds!
---
Here's what "The Turk" went with for this "Pat LaFontaine Tribute Cup" game:
FIRST LINE: Kreider/Zibanejad/Vatrano
SECOND LINE: Panarin/Strome/Copp
THIRD LINE: Lafreniere/Chytil/Goodrow
FOURTH LINE: Motte/Brodzinski/Hunt
Defensively, we had this:
FIRST D-PAIR: Lindgren/Fox
SECOND D-PAIR: Miller/Trouba
THIRD D-PAIR: Nemeth/Schneider
And in net, Alexandar Georgiev
---
BOX SCORE time.
The following information and graphics come from the new world-wide leader in NHL coverage, ESPN.com:
SCORING:
PENALTIES:
TEAM STATS:
GOALIES:
| | | | | | | | | | | |
| --- | --- | --- | --- | --- | --- | --- | --- | --- | --- | --- |
| SA | GA | SV | SV% | ESSV | PPSV | SHSV | SOSA | SOS | TOI | PIM |
| 31 | 5 | 26 | .839 | 21 | 0 | 5 | 0 | 0 | 62:02 | 0 |
| | | | | | | | | | | |
| --- | --- | --- | --- | --- | --- | --- | --- | --- | --- | --- |
| SA | GA | SV | SV% | ESSV | PPSV | SHSV | SOSA | SOS | TOI | PIM |
| 17 | 4 | 13 | .765 | 13 | 0 | 0 | 0 | 0 | 62:02 | 0 |
---
The M$GN broadcast was a fiasco tonight.
Similar to two seasons ago, when the Rangers/M$GN first did this with Artemi Panarin; the Rangers/M$GN spotlighted Adam Fox for the entire broadcast. By the end of it, it felt like M$GN were trying to sour you on the greatest Rangers defenseman since the days of Brian Leetch.
I am not exaggerating at all.
For three hours, all M$GN did was talk about Fox. We didn't get the line-ups. We didn't get the goaltender match-ups. We didn't get much about the win over Pittsburgh. It was just Fox, Fox, Fox – where I imagine even the parents of the Jericho native had enough too.
While M$GN didn't mimic the cameras of the Epileptic Seizure Provoking Network (ESPN) throughout the contest; instead, M$GN would go into split-screen mode, and just show us shots of either Fox just standing around or sitting on the bench. Riveting. And this was all taking place during live-action, including during Ranger scoring chances.
Again, I'm an Adam Fox fan, but this was a bit too much. I get the concept, but it just didn't translate well.
It all felt repetitive too, as Sam Rosen and Joe Micheletti must've mentioned the same facts 7896786786786869 times each, including that Fox was a Rangers fan growing up, he's from Jericho, he spurned the Flames, he was traded by Carolina, and that he wipes front-to-back. (Okay, the last part wasn't said, but if Sam and Joe said this, I wouldn't have been surprised.)
At one point, I was waiting for Sam and Joe to read off Fox's social security number, his blood-type, his favorite color, and tell us if he's a breast or leg guy – which would've been fitting, since the opposition were the "Buffalo" (wing) Sabres.
The only good thing about this? It meant less face time for Sieve Vagistat, as this was the Adam Fox Tribute Game. In fact, I'm surprised his jersey wasn't immediately retired following the game!
And of course, despite all of this praise and attention – Fox didn't exactly have his best game of the season tonight.
I'm not saying that he was bad (I'd never say that) – I'm just saying we've seen better, as Fox was held off of the box score and finished with a plus/minus rating of -1.
This is also my way of telling you that I will be having fun with Sam and Joe during the GAME REVIEW tonight!
During one of the pregame show commercials, I saw the latest from Larry Brooks, especially after I was messaged a few times with a link to his article attached. (I always read him anyway, no matter if someone sends me a link to his writings or not. He's the best on the beat in my eyes, and really, the only one worth reading.)
Some people told me that Brooks "bit off" of my previous writings, but I didn't take it like that.
While I enjoyed the comedy in those opinions; at the end of the day, I'm just glad that Brooks is saying this. He has a bigger readership than me and his words carry more weight than mine. It's all about the goal for me – and not about anything else.
Of course, there are several other names that should join Francis in the rafters of Madison Square Garden, and if you're not aware by now of who those men are – I'd advise you to check out the PLUGS segment of tonight's manifesto!
---
Lastly, prior to the GAME REVIEW segment, if there's any else worth mentioning about the thirty minute "Adam Fox: This is Your Life" pregame show; it's that at one point, Valiquette couldn't help himself and actually said that Charlie McAvoy respects him and calls him Mr. Valiquette.
What that had to do with anything I don't know, but at this point – Vally's daily lunacy and his own high regard for his iconic career of 46 games never surprises me anymore. It's to be "EXPECTED!"
No joke, Vatrano could've scored a hat trick tonight, and Vally would've chimed in, "Johnny G., one time, I was playing video games and scored a hat trick myself."
The man has no shame.
Speaking of Vatrano, GAME REVIEW time!
---
One quick thing before beginning – my stupid predictions!
As noted last blog, I hit about 98% of my predictions in the win over the Penguins. I didn't do too bad tonight either, as these were my pregame thoughts:
Today's pregame predictions:
— Shutout for Georgiev.
— CK45
— Two-point game for Lafreniere
— Points from Copp, Trouba and Goodrow
— Breadman bakes a goal.

LGR#NYR

— BlueCollarBlueShirts (@NYCTheMiC) March 27, 2022
---
I may have missed out on the Georgiev shut-out (but hey, I predict a Rangers shut-out before every game anyway, as that's become an often-mocked and appreciated gimmick prediction at this point), and I didn't get the Kreider goal either; but I did hit everything else.
More important than that, and a prediction not included above – my pregame prognosis that the Rangers would win this game. And isn't that the only thing that matters? I'd say so!
---
In a game featuring perhaps the Sabres' goaltender of the 2022-23 season, Alexandar Georgiev, who was matched-up against "Old Man" Craig Anderson; the Strome line started the game, where #16 lost the draw.
Similar to their last two first periods; the Rangers wouldn't lose much else.
For eighteen minutes, the Rangers imposed their will on the Sabres. A late goal allowed was really the only lone blemish of the first twenty minutes.
While Vatrano would soon score two quick ones; the Rangers nearly came close to having a two-goal lead within the first ninety seconds.
On the first chance, Panarin set-up Copp, as #18 was three feet away from the Anderson. Copper's shot was deflected at the last second. Soon thereafter, and with the Mika line on the ice, #93 missed a wide-open net, as Anderson vacated the hopper to play a puck from behind his own net.
Mika was upset with himself after this act of "Gauthierism."
One second shy of the four minute mark, this happened:
VATRANO with his 3rd in 4 games!

1-0 #NYR pic.twitter.com/RBKdA1GhTS

— Rangers on MSG (@RangersMSGN) March 27, 2022
---
1-0, GOOD GUYS!
On this goal, Vatrano had his new "landlord," Chris Kreider, alongside him, but after watching and hearing Kreider from the last two games; Vatrano took the shot himself and buried the vulcanized rubber past Anderson.
On the same shift, following the Rangers taking the possession of the puck after the faceoff, this happened just eighteen ticks later:
AGAIN!! 2 goals on the same shift! pic.twitter.com/4MLpgPxKJc

— Rangers on MSG (@RangersMSGN) March 27, 2022
---
2-0, GOOD GUYS, as Vatrano forced a turnover and took it to the hole himself. What a finish!
Two goals in eighteen seconds for Mr. Vatrano – a #77 who was also ten seconds shy of the franchise record, as Don Maloney had previously scored two goals in eight seconds for the Rangers. In addition, Jaromir Jagr also scored two goals in fifteen seconds for the Rangers. In other words, Vatrano is the third-fastest Ranger to score consecutive goals.
What a spicy meatball, as at this point – Vatrano was now on pace to score 24 goals in this game!
While that number is obviously ridiculous – sadly, Vatrano couldn't find the third goal for his hat-trick. But it wasn't for a lack of trying, as all game, he was breaking up potential icing calls, winning puck battles, and firing pucks towards Anderson.
(And wouldn't it be amazing Suzyn, if the Eastern Conference Final comes down to the Rangers vs Panthers, and double (no zero) seven scores the series winner?)
---
After a brutal turnover made by Adam Fox, Georgiev denied Cozens from a foot off of his paint. Again, I blame this M$GN broadcast for Fox's struggles, where it was around this time that Sam and Joe told us that Adam Fox hates green M&M's. "Oh Joe, it's the color dye Joe!"
On the Rangers next possession, another new face, Tyler Motte, went on a breakaway, but Anderson stopped this one. Don't let Motte's goose-egg in the box score fool you – he's been great in his role as a fourth line winger and PKer. He's a type of a player that every Stanley Cup contender needs.
And as mentioned before on this site, while not exactly the same – Dryden Hunt and Motte remind me of Derek Dorsett and Dan Carcillo from that 2013-14 team.
---
With 12:58 to go, Strome rang one off of the post – a sound that Anderson appreciated.
Following a bunch of Sabre turnovers, the Rangers were in beast mode. However, they couldn't increase their lead.
Somewhat lost in all of the Fox hoopla was that Jim Ramsay was celebrating his 2,500th game behind an NHL bench. Perhaps the most famous trainer in all of the NHL; Sam and Joe noted that Rammer has a great sense of humor.
(Funny story, and I think I've told this one before. A few seasons back, I was in Detroit with my buddies for a Rangers vs Wings game. We were sitting right next to the Rangers bench. During a TV timeout, where my friend was yawning a bit, perhaps due to alcohol-related indulgence, Ramsay started to throw smelling salt packets at him. After the second or third one hit my friend, he realized what was happening. He looked over at Ramsay and all three of us started to crack up. Even better – the Rangers won that game!)
---
It was around the mid-mark of the period where the Sabres settled things down a bit and when the Rangers twelve minute SOG drought began.
While the Rangers weren't bad or anything, as they limited the Sabres to only five SOG during all of this; the Rangers breakneck pace came to a crawl.
It was Cozens who tried to inflict the most damage, but he was stopped by Georgiev a couple of times during this second half of the first period.
Under four minutes to go, Mika almost had a SOG, but it hit the side of the net. For some reason, Sam and Joe stopped talking about Fox and started praising Denis Potvin. That's what you want to hear on a Rangers' broadcast.
With 1:48 remaining, Mattias Samuelsson found Rasmus Asplund wide-open to the left of Georgiev. The Sabres right-winger easily scored, as Miller had left his man all alone, and about 2-3 feet away from the Bulgarian.
Of the four goals Georgiev allowed tonight, this was the one that wasn't on him.
2-1, good guys, which remained the score after twenty minutes.
If I had any impressions from the first, it was to not let-up.
I also thought about Kreider and Trouba again (talked about last blog), where I don't think the recent success of Vatrano and Copp is a coincidence, as both players are currently living with these two front-runners for the "C." The chemistry is already there.
---
After an intermission dedicated to the "The Lifestyles of the Rich and Foxes," where at one point, I think Giannone said that Fox's social security number is 8675309 (Jenny!), the second period began.
It was at this time where we were told that Ryan Strome had remained in the locker room. He'd never return to the game, which meant that Gallant was down to eleven forwards.
Following the win, Gallant said that Strome had a lower-body injury and didn't think it was anything serious. Gallant somewhat suggested that Strome shouldn't miss any time, but we've heard that before too.
With Strome out, Gallant tinkered with every line besides the Mika line, where the most important thing of note was that Copp was promoted to second line center.
It's way too early to think like this, but yeah – if Copp can excel like this at center, it's going to hurt Strome's contract negotiations. But that's a matter for another time – just like how Vatrano, Copp and others will eat into Kakko's playing time if he's ever able to return.
---
After Sam and Joe told us how Adam Fox likes the crust cut off of his peanut butter and jelly sandwiches; Will Butcher ripped a shot from the slot past a screened Georgiev, just 2:06 into the period.
2-2, as the two-goal edge was erased.
Some blamed Georgiev for this goal, but the Rangers were sloppy during all of this. This goal was the end result of such said sloppiness – or so I am led to believe!
With 17:42 to go, Mika had an innocent shot denied by Anderson, a shot that broke up the twelve minute drought.
After Georgiev survived a Sabres' barrage; the Rangers turned it around a bit. However, Anderson would then stop Fox, Lafreniere and Trouba.
With 13:12 to go, Kyle Okposo gave the Sabres the lead.
On this play, Okposo blew by Fox and scored. This was a shot that Georgiev should've stopped – even if Okposo collided with him once the puck went in.
3-2, bad guys.
I will say, we've seen these goals waved off before, even if those calls were incorrect. Okposo barreled over Georgiev after scoring, but no call, outside of a good goal for the Sabres.
In what was starting to feel like another game where the Rangers played down to their level of competition, as more times than not, the Rangers thrive against the upper-echelon teams of the conference; the Rangers soon turned it on.
After Anderson stopped Lafreniere on a breakaway, the senior citizen wouldn't stop the 2020 first overall pick on his second try:
Laf with a beauty! 6 game point streak 📈 pic.twitter.com/sdcJQRPUWt

— Rangers on MSG (@RangersMSGN) March 27, 2022
---
3-3, with 8:14 to go, as Lafreniere backhanded another puck from up-close and personal for a goal!
And hey, give it up for JONNY HOCKEY and FILIP CHYTIL here too, as they both stuck with the play and then set-up #13 for this tying goal.
With 6:57 to go, the Rangers would get a chance to reclaim the lead, following a Sabres too many men on the ice penalty. For whatever reason, after telling us that Adam Fox thinks blondes have more fun; Sam and Joe started defending the Sabres here.
This Rangers power-play did everything but score here, as by the end of it, Anderson had made five saves, including four saves on the PP1 unit.
As we cruised down to the final minutes of the period, it was apparent that Panarin was hellbent on winning this game.
"The Breadman" was playing defense, he was creating turnovers, he was winning puck battles, he was sacrificing his body, he was keeping pucks in the zone, and he did everything else that you'd want to see from someone on your team.
With about two seconds left in the period, Chytil connected with Motte, where #64 came this-close of making this game 4-3.
3-3 after forty, where there was no doubt in my mind that the Rangers would pull this off.
---
After Sam and Joe told us how Adam Fox enjoys "All American Burgers" in Massapequa, the final frame began.
The Rangers came out hot, as Anderson was forced to stop a Trouba bomb 38 seconds in, and then two more SOG from JONNY HOCKEY.
Following perhaps a "one pass too many" play out of Panarin; the Rangers regained the puck, and just 3:52 into the period, Panarin cashed in a Trouba bomb for a rebound goal.
4-3, GOOD GUYS!
This game was back to being all Rangers.
Now with the lead, it seemed like the Rangers strategy was to not allow the Sabres to get to the net. It worked.
As the Rangers pressed the issue and blocked every shot imaginable; with about eleven minutes remaining, we had a TV timeout. During this, M$GN went to Vally in the studio, and in the best moment of the broadcast, he was cut-off, as M$GN had erroneously thought that the game was paused. I'd like to see this more often!
With 7:52 to go, the Sabres still hadn't registered a SOG during this third period. That would soon change, following Nemeth's high-sticking infraction committed on Zemgus Girgensons.
On the Sabres first SOG of the period, Jeff Skinner scored the PPG with 6:53 remaining in regulation. 4-4.
Yep, this was a buzz-killer. Silver lining? Maybe Georgiev wanted Vatrano to get a game winning hat-trick goal.
In perhaps Georgiev's best save of the game, he made a glove save with 4:20 remaining, and in shades of CZAR IGOR; #40 then quickly played the puck off to a defenseman, rather than allowing the Sabres an offensive zone faceoff in do-or-die time.
As the two teams worked their way down to triple zeroes, each team forced shots wide. Overtime was going to decide this one.
4-4 after sixty minutes, where the Rangers just let a bad team hang around and tie the game.
---
The Sabres won the first faceoff of overtime, and all they did was dick around. However, they would get a scoring chance as Panarin made a blind pass to no one, but Trouba then bailed out Panarin (and most likely Georgiev too) with a solid defensive play. "The Great 8" in Rangers blue, hands-down, is having the best season of his career. I'm happy to see it!
You remember that talk about how GALLANT HATES LAFRENIERE from the morons that pollute Rangers social media?
2:02 into the overtime, there was Lafreniere on the ice, and who along with Copp, assisted on Miller's winner:
MILLER CALLED GAME! pic.twitter.com/LiVTybdZLO

— Rangers on MSG (@RangersMSGN) March 27, 2022
---
5-4, GOOD GUYS!
5-4, YOUR FINAL.
I have written so much already, but I think this was Miller's third GWG of the season. I remember that one against Seattle, and I'm sure-as-shit that he had another walk-off winner.
---
Good teams find ways to win. The Rangers did just that tonight. Was it pretty? No. Did they win? Yes – and that's all that matters.
Bring on Shitsburgh!
PLUGS time!
---
The hardcover version of my book, available now at Amazon.com
The first plug of tonight's blog – the mandatory plug for my new book, "The New York Rangers Rink of Honor and the Rafters of Madison Square Garden".
As mentioned previously, the book is now available in hardcover, in paperback and in Kindle formats. To purchase a copy of the book, visit this link:
https://www.amazon.com/Rangers-Rafters-Madison-Square-Garden-ebook/dp/B09CM5N2WD
For those still looking for signed paperback versions of the book, I have re-ordered more copies. I now have 2 signed copies for sale at $25 a pop (includes shipping price) through me directly. Here is all the information on that:
---
Here are my last few blogs, in case you missed them:
---
---
---
If you haven't already, subscribe to this blog for the next update:
---
Up next: a back-to-back set of road games, where the Rangers will rematch with the Penguins on Tuesday night, and then see "OLD FRIEND" Marc Staal on Wednesday night.
As always here, thanks for reading and…
LET'S GO RANGERS!
Sean McCaffrey
BULLSMC@aol.com