Greetings and salutations everyone and welcome to another blog here on BlueCollarBlueShirts.com.
If you missed yesterday's 10,000 word manifesto, you can find that blog below:
Originally, because of my crazy work schedule and the fact that I did a monster blog yesterday, I wasn't going to recap the NHL Draft Lottery. After all, I figured the Rangers would have their usual Ranger luck, and wind up sliding down to the 8th or 9th pick. I think many of you thought that too.
As Ranger fans, our franchise has only won 4 Stanley Cups in the last 93 years. The Rangers are the least successful Original 6 team and 75% of their Stanley Cup wins occurred during the first 14 years of their history. Even sadder, the Rangers give the middle finger and tell the families of the men who brought those Cups to the Rangers to fuck off. If you're a regular reader here, you know about my work to get Frank Boucher honored. The Rangers continue to give a Brendan Lemieux right hand to that idea.
In 2019, and really, during the last several seasons, the Rangers are the only franchise to build around an overpaid and overrated 37 year old broken down goalie. When it comes to the Rangers, good things rarely happen. Their roster construction is terrible. The players they give big contracts to has backfired. They have been horrendous more times than not during previous NHL Drafts.
However, for the first time ever, in the era of the NHL Draft Lottery, the Rangers will select second overall come the 2019 NHL Draft. That is, if the Rangers don't pull a Rangers and trade the pick away. That said, while that would be a move right out of the handbook of Senile Sather, I don't see Jeff Gorton trading anything away here!
Seriously speaking here, when I saw Jeff Gorton reveal his lucky charm as being the badge worn by Steven McDonald, I felt a wave of emotion come over me. I'm not for that sappy bullshit, but man, McDonald is doing the Rangers work in a dimension beyond the one we're living in. I'm saying this a lot today – what a day to be a Rangers fan!
Oh, and my point on all this – Gorton didn't carry McDonald's badge to the NHL Draft Lottery, just to trade away the pick he received. No shot in hell.
The NHL draft lottery started off by counting down from the 15th pick. The Rangers were slotted 6th overall, which really, means jack shit. In the history of the NHL Draft Lottery, in the ping-pong ball era, not one draft has ever played out the way it should on paper, based on the odds going into the draft. There's always a team or two that jumps up, and there are always a few teams that slide down. That is why I never understood the drooling retards (yes retards, because they have to be mentally challenged to think this way) who shouted from the rooftops this season that, "THE RANGERZ MUST LOZE EVERY GAYME AND TANK!"
Oh, and let's keep in mind, that 99% of these Tanktards on social media, are also in the Cult of Lundswiss. So on one hand, they want Hank to win every game and blame everyone else when Hank fails. Then, on the other hand, they want the Rangers to lose every game. To them, I bid them a hearty and healthy "fuck you!" When it comes to a controversial Rangers topic, I was right as usual.  And of course, the Cult of Lundswiss/Tanktards once again came out looking like the filthy grime and toilet water scum that they are.
Seriously, can you imagine being part of this basement brethren, who spent the last 246 periods, 82 hours, 6 months or whatever unit of time you want to use here, rooting AGAINST their own team? While I don't mean to pick on these mentally challenged fans, with that self-righteous momo Joe Unfortunato being one of the biggest of the walking & talking Massengils, it just goes to show you who's full of shit and who's not.
Futhermore, these people, people who have a hard time executing the art of chewing gum and walking at the same time, have the audacity to call people "FAYKE FANZ", for not going along with their "LUNDQUISS IS THE BEST EVA OMG, I HOPE HE SPLOOGES ON ME!" mantra.
Just like how I said the Rangers would never win a Cup with Lundqvist five years ago, while all these other turds were blue in the face arguing with me, I told you that tanking wouldn't work either. I rooted for the Rangers to win every game, even when that pile of selfish shit was in net.  Ask Colorado how they feel right now, as Colorado was smiling at Ottawa for bombing all season.
Oh baby, we're rolling this morning!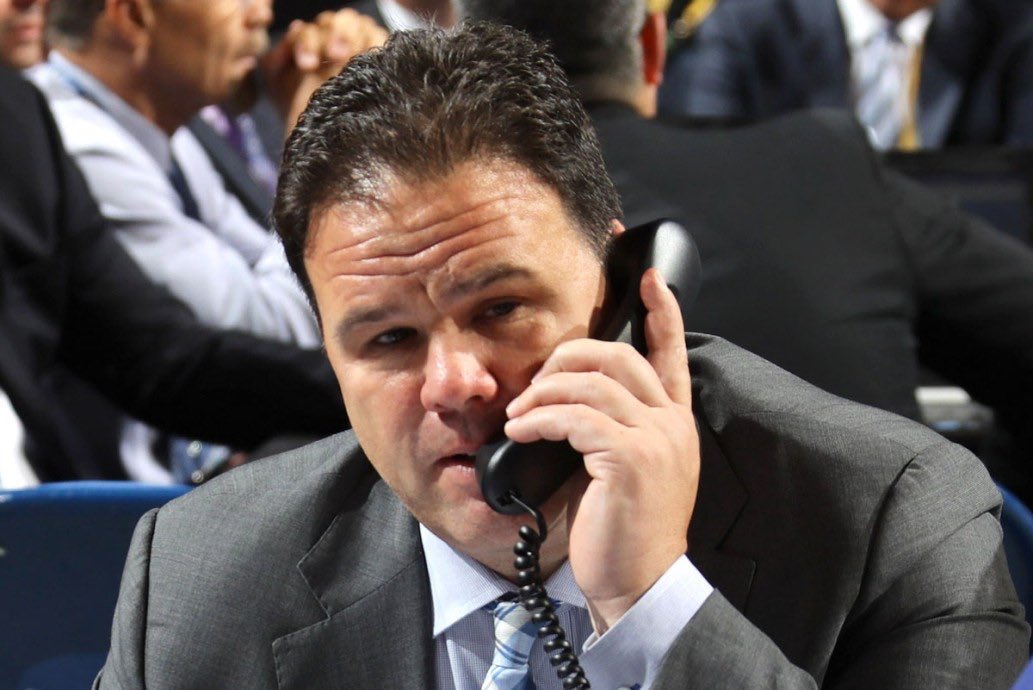 Okay, okay, okay – I've spent too much time taking a victory lap at the expense of people whose double digit IQ's match their bank accounts.
Moving along here, when we found out that the Rangers jumped into the top 3, I could feel the adrenaline pumping in Rangerstown. However, there were a ton of nerves. After all, every expert that watches these kids (I can't imagine dedicating my life to watching child sports, sounds like a hobby for a Catholic priest or Joe Micheletti) says this draft will be deep.
While this upcoming draft is considered to be deep, these same experts said that the first two picks, which should be Jack Hughes and Kaapo Kakko, are considered to be head and shoulders above everyone else. The talent disparity among the first two picks and everyone else is said to be vast. (Oh, and no word if Kaapo Kakko's middle name is Kevin, but if it is, does that mean there will be fake liberal outrage as a result of that middle name?)
Perhaps because Jack Hughes is American, there is more talk about Hughes being the number 1 horse of this year's draft than Kaapo Kakko. However, some reporters, reporters who actually watch these kids, have said that Kakko is more NHL ready than Hughes. I can't profess or pretend like others to be a draft expert. I've only seen these kids play twice, and that was during an IIHF tournament. When it comes to Hughes and Kakko, all I know is what I read from the experts.
There are a camp of people who think Hughes has a greater upside than Kakko. There's also another camp that thinks Kakko should go first overall. If you watched the NBC broadcast of the draft lottery, NBC, being an American broadcaster, hyped Hughes to the moon. They even had the 17 year old Jack Hughes in the studio and peppered him with questions.
Just on an aside here, I felt kind of bad for Jack Hughes. NBC was treating this kid like the second coming of Wayne Gretzky. To me, I just felt that there was a ton of unnecessary pressure put on Hughes. NBC hyped Hughes so hard, that they really gave him no wiggle room to make a mistake. The way NBC promoted Hughes, if he isn't a 40 goal scorer with 100 points overall, then Hughes will be a disappointment. Obviously, that's not the case, but I just felt NBC put way too much pressure and expectations on Hughes. Keep in mind, he's 17 years old. What were you like at 17?
Based on what NBC was putting out there, Jack Hughes will be the number 1 pick in the draft. The Devils have that pick. However, that wasn't confirmed by Ray Shero of the Devils. Sure, Hughes with Taylor Hall and Nico Herschier would make for some great marketing. (My buddy JEFFREY suggested "TRIPLE H".) However, perhaps Kakko, who some consider more NHL ready, could have the eye of the Devils.
While the New York Rangers received the second overall pick, their highest pick of any NHL Draft through the lottery, the New Jersey Devils received the first overall pick, their second first overall pick in three years.
Note 1: The Devils drafted Nico Herschier first overall during the 2017 draft.
Note 2: I'm aware of André Veilleux, who the Rangers drafted first overall in the 1965 amateur draft. However, that pick wasn't acquired after a draft lottery. Furthermore, Veilleux never played for the Rangers either. Holy Pavel Brendl Batman!
To me, while it may seem that the Devils were the biggest winners of the NHL draft, and perhaps they are, from a Rangers perspective, all they had to do was finish in the top two for this to be considered a win. And that's just what they did.
As a Ranger fan, and as mentioned on past blogs, I never gave much thought to the NHL draft in recent years, because after all, the Rangers mission statement was about winning in the now. While I wasn't a fan of trading off first round picks to acquire MSL, a MSL who wouldn't go anywhere else but NY, truth be told, picking 30th overall wasn't going to be that much of a big deal.
How fast does time change things. Just a little over 5 years after the MSL trade, the NHL draft has never been more important to the Rangers.
In a way, while the number 2 pick doesn't guarantee Jack Hughes, the name of this upcoming draft that most fans are most familiar of, it also means that the Rangers have no pressure. They can't be second guessed.
From now until the NHL draft, the Devils will be under the microscope. Last night, Jack Hughes may have been their pick. However, in the next two months, maybe the Devils get talked out of Jack Hughes, as the media pressure and overthinking the words of their scouts could get to them. Perhaps they go with Kakko. While I would lean towards the Devils drafting Hughes, it isn't written in concrete yet.
Come the NHL draft, the Rangers should make their pick faster than anyone else. The Devils will announce Hughes or Kakko. From there, Jeff Gorton, who looks like the villain assassin from "Grosse Point Blank", will choose whoever the Devils passed over. From there, the Devils will be analyzed for what they did, while the Rangers will be commended for doing what they did. With so much positivity around Kakko and Hughes, the Rangers can't lose. Only the Devils can, especially if whoever they pass over on winds up being a stud in New York.
The NHL Draft Lottery was a huge victory for the Rangers. I'm not one to propose lines, as I think the fans that do that must be drinking that Flint, Michigan water. However, what I will say, by adding either Kakko or Hughes, the Rangers FINALLY get a potential elite forward, right from the jump. Of course, the Rangers, being the Rangers, watch them draft some kid named Chang Kai-Shek from China. I'm joking! As mentioned above, that would be a Sather move. I don't think that's a Gorton move!
With Kakko or Hughes becoming a Ranger next season, (and wouldn't it be hilarious if Hughes held out and decided to go to college, rather than play in smelly Newark?) what I've been saying all season looks to be true, as much as my buddy Al Demauro will argue with me on this – THE RANGERS WILL BE A PLAYOFF TEAM NEXT SEASON.
Real quickly here – Taylor Hall can leave the Devils right now. However, with the Devils being a mess more because of injuries this season than anything else and with a stud coming to The Rock, this may strengthen Hall's decision to stay.
When it comes to the Rangers, with perhaps Kravtsov and Shestyorkin coming over and now with a top 2 pick, things are looking brighter for the Rangers. Maybe they dump that truck of money to Panarin's doorstep. With Zibanejad playing a concussion-free season, maybe the Rangers take a chance on someone else with a concussion history, in Jeff Skinner. The Rangers have the money to add two big free agents this off-season, and perhaps could add a third, if and only they can move Shattenkirk, Smith and Lundqvist.
With the Rangers being a winner in the NHL Draft, this means that if Lundqvist even thought about retirement for a nanosecond, it ain't happening. I 100% believe the Rangers will be buyers during free agency. However, Lundqvist is not great, as I've been saying for years. You know my takes already. That said, the Rangers must shed this Lundqvist anchor, as that is the only way to move on.
The Rangers must embrace the future. Trying to placate Lundqvist, by giving him 40 games next season would be a travesty. You're paying $8.5M for that? In my dream world, we would have Shestyorkin and Georgiev in net and Hank would retire. Shit, give Hank an $8.5M job in the Rangers front office. Let him be the executive Vice-President of Rangers Hair Gel for all I care. Just get his fucking contract out of here.
Furthermore on this topic of losing Lundswiss, it will do the Rangers no favors when this bitch prick asshole starts screaming at not only Kravtsov for bad goals allowed, but at the number two pick too. The ego must be shown door. We finally got rid of Senile Sather. Let's remove the cancer in net next.
During the existence of this blog, I have gained several sources within the Rangers. I'm not a reporter or anything, but time-to-time, I'm told things. 99% of the stuff I'm told I keep to myself, as I don't want to betray anyone's confidence. And to be clear, I don't think I'm special here, as I'm sure others who do blogs may hear things they keep to themselves too.
One thing that you always hear about Lundqvist is that "the Rangers need him as a draw." Well look at MSG this season, the place was half empty during many games. In news that I got from a prominent source, a source who works for MSG and has never lied to me before – Ranger games on the MSG Networks took a major hit in the TV ratings this season. I was told that ratings were down 60% from last year. What that tells me, is that in fact, Lundqvist is NOT a draw.
Do you know what's a draw? A number 2 pick. Do you know what's a draw – WINNING! The faster the Rangers realize that it's time to move on and embrace a new era, the further they can go.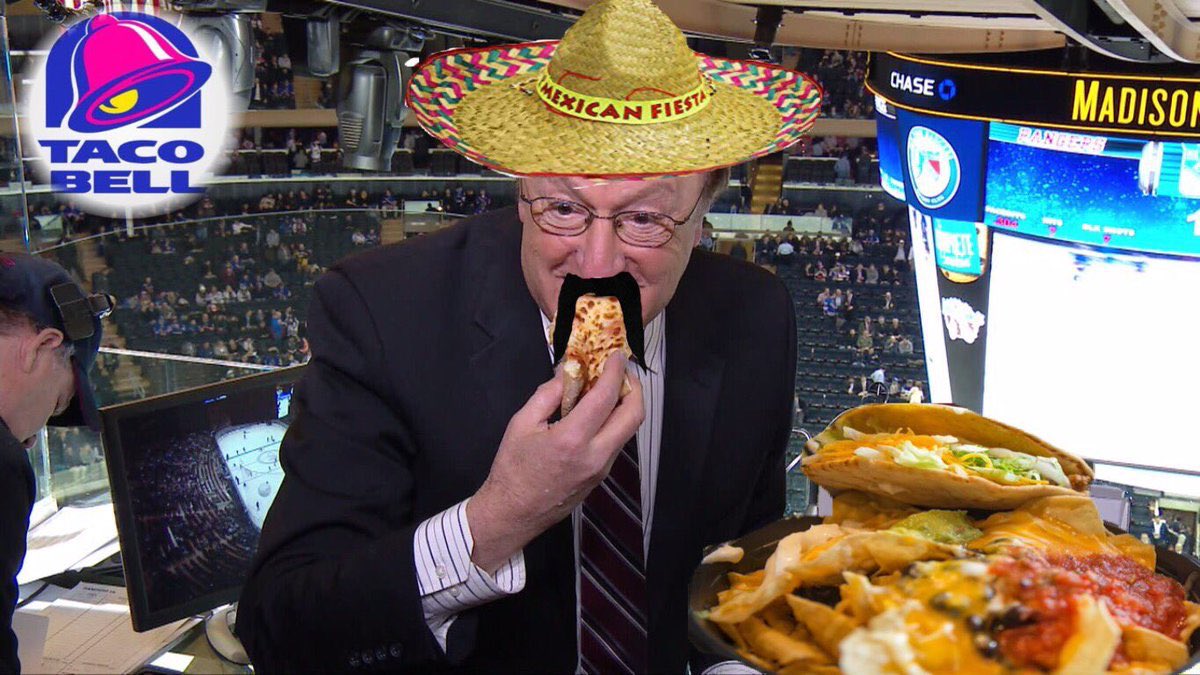 As far as my personal opinion on Hughes vs Kakko? I prefer Hughes, just because he's American. Simple as that. However, I'm fine with the Finnish Kakko, just because pronouncing his name will take the rest of the hair from Sam Rosen's head. "KOOPA KLECKO KAEPERKNICK BUKKAKE JOE!"
And of course, if it is Kakko, you will have that douchebag Micheletti reminding us of his age, what sign Kakko is and how Micheletti talked to Kakko's third grade teacher earlier in the day.
This is a great time to be a Rangers fan. We have a new stud goalie. We have the number two pick. We have money for free agency. We just need to lose Lundqvist and we'll be set!
For the first time in what seems like ages, every one in the Rangers fan base is united on this news. Whether it's Kakko or whether it's Hughes, the Rangers can't lose.
Oh, and can we please get a round of applause for Alexandar Georgiev? By picking up a point against Columbus and defeating the Penguins, Georgiev got the Rangers to their draft position. THANK YOU KING OF KINGS!
Guys, the future is bright. Just remember who told you that tanking is for the puerile unwashed and severely uncouth. FUCK YOUR TANK!
What a joyous day in Rangerstown. Say it with me everyone…
LET'S GO RANGERS!
As always, thanks for reading. I'll be back once some other news breaks. I also got a few book reviews to pump out as well. See ya next time! What a day to be alive!
Sean McCaffrey
BULLSMC@aol.com
@NYCTHEMIC on the twitter