What's up everyone and welcome to another blog here on BlueCollarBlueShirts.com. Tonight, the Rangers just defeated the Montreal Canadiens, 3-2, in OT, to give the Rangers a 3-2 edge in their best of 7 series. With Game 6 at MSG on Saturday night, the Rangers have given themselves a chance to put away these French assholes in front of a M$G crowd. A win on Saturday at M$G, would give the Rangers a spot in the second round of these playoffs, where they would await the winner of the Bruins & Senators series. The Senators currently lead that series 3-1.
Someone pointed out that I used the phrase "make no bones about it" three times in the last blog. However, MAKE NO BONES ABOUT IT, this was a crucial win that the Rangers desperately needed. In fact, I tweeted out several times before and during the game, on my @NYCTHEMIC account, that whoever won this game, would win the series. Even if the Rangers lost, and if I was writing a doom & gloom blog right now, I still would've thought that. Once the game hit 2-2 and was entering the third period, I thought the next goal would win the series.
Now I know that each game is independent of each other. After all, the way the Rangers played this Game 5 OT, compared to the OT in Game 2, was night and day. If the Rangers lost this game 5, especially after the way they played in the OT period, it would've been soul crushing. It really would've been tough to come back from. Instead, the Rangers played their best period of the series in this Game 5 OT, got the win and now can finish these frogs, at home, on Saturday night. A game 5 win, in a 2-2 series, is always a pendulum swing in your direction. For the Habs, who dominated a large part of this game, they are now on their heels, wondering "WHAT IF?" For the Rangers, they exorcised the demons of Game 2 & are now 60 minutes away, from what may be, an easy second round opponent.
In case you missed it, here are my blogs on all the games from this series:
While the Rangers did win this game, 3-2, in OT, don't be fooled. The Rangers weren't world beaters tonight. The referees, who were beyond horrible and were shades of Earl Hebner "Montreal Screwjob" all night (Wrestling reference, google it) did their best to fuck over the Blueshirts. Even with terrible officiating, a problem that has been problematic all playoffs, in every series, the Rangers didn't look their best until the final horn of the third period was sounded.
The problems that have plagued the Rangers remained true in Game 5. I've been writing about it all series, but I gotta talk about it again.
The Rangers were 0-2 on the power-play, as they moved to 0-14 in the series on the man-up. I tried researching and couldn't find anything, maybe one of you basement geeks can find it for me. Can anyone name one Stanley Cup team, in the best of 7 era, that won a Stanley Cup without scoring a power play goal? I know the Bruins won a few series in 2011 without a PPG, but they did score a PPG in the 2011 SCF. Ironically enough, those Bruins beat Alain Vigneault's Canucks. How about it? (The first person who tweets me what wrestling reference that is from, gets a beer from me.) As always, to paraphrase John Sterling, "That's Hockey Suzyn."
In a series where goals are a premium, the Rangers did themselves no favors, once again, on the PP. What drove me crazier than a homeless person outside M$G, was the fact that nWo Holden started tonight. (Sorry, I've been drinking a lot tonight, so I'm going to the wrestling references more than I should!)
As predicted, Alain Vigneault ran out the same lines as he did in Game 4. AV always runs the same lines after a win. However, I was hoping he would shake up his D-pairs. Let's call a spade a spade – Nick Holden has been TERRIBLE all series. Marc Staal hasn't been much better. I was nearly pushed to tears watching these two play tonight. Staal was brutal tonight & directly responsible for one goal. Holden continues to lead the NHL, in turnovers, in these playoffs.
I'm not going to lie, during OT, my asshole clenched like a white man in Rikers whenever Holden & Staal were on the ice. They are the biggest liabilities on the ice for the Rangers. I understand Staal & his money and why he plays, but why isn't Klein out there for Holden? Even if Klein is hurt, I would rather Kampfer than Holden at this point. I know Holden has been good at times, for the Rangers, this regular season, but in the postseason, he has been dreadful. Every time he's out there, you're just gasping for air like a Newport smoker.
Speaking of fiberglass, (Newport cigarette reference) what is with these sticks in this series? I've seen chopsticks that are stronger than the sticks these guys are using. You could fart and break these sticks. Seriously, you could've printed out 100000 copies of "War & Peace" or one of these blogs, (ha!) with all the wood that's been lost in this series. It would be wise for the Rangers to invest in oak wood sticks whenever they are on a PK. It's just alarming how feeble these sticks are. I've seen less crack in Harlem, when compared to these sticks.
That said, while the Rangers did win a thriller tonight, they are far from perfect. If they lost this game, this blog (and many others) would focus on the terrible PP & the horrible play of the second defensive pair. Instead, Zibanejad will grace many back covers.
Rick Nash may be playing his best postseason hockey yet. While a lot of what he does doesn't show up on the box score, Nash has been a great two way player all series. You would like to see him score more goals, but you can't chide him for a lack of effort. He's been a beast all series and would make a crucial assist in tonight's game.
Speaking of box scores, it's about that time. Let's go to the ESPN box score and delve into the meat & potatoes of tonight's victory:
1st Period Summary

Time
Team
Scoring Detail
NYR
MTL
12:07

Artturi Lehkonen (2)
Assists: Nathan Beaulieu, Alex Galchenyuk
0
1
15:56

Jesper Fast (2) (Shorthanded)
Assist: Mika Zibanejad
1
1
16:20

Brendan Gallagher (1) (Power Play)
Assists: Artturi Lehkonen, Andrei Markov
1
2
Time
Team
Penalty Detail
5:23

Alexei Emelin: 2 Minutes for Tripping Pavel Buchnevich
10:36

Andrew Shaw: 5 Minute Major for Fighting Brendan Smith
10:36

Brendan Smith: 5 Minute Major for Fighting Andrew Shaw
14:29

Kevin Hayes: 2 Minutes for Holding the Stick Max Pacioretty

2nd Period Summary

Time
Team
Scoring Detail
NYR
MTL
18:28

Brady Skjei (2)
Assists: Rick Nash, Jimmy Vesey
2
2
Time
Team
Penalty Detail
1:26

Ryan McDonagh: 2 Minutes for Slashing Dwight King
3:30

Mats Zuccarello: 2 Minutes for High-sticking Paul Byron

3rd Period Summary

Time
Team
Scoring Detail
NYR
MTL
No scoring this period
2
2
Time
Team
Penalty Detail
0:16

Brendan Gallagher: 2 Minutes for Slashing Jimmy Vesey
14:13

J.T. Miller: 2 Minutes for Slashing Brendan Gallagher

OT Summary

Time
Team
Scoring Detail
NYR
MTL
14:22

Mika Zibanejad (1)
Assist: Chris Kreider
3
2
Time
Team
Penalty Detail
No penalties this period
Goaltending Summary
New York Rangers Goaltending

Player
SA
GA
Saves
SV%
TOI
PIM
H. Lundqvist
36
2
34
.944
74:22
0

Montreal Canadiens Goaltending

Player
SA
GA
Saves
SV%
TOI
PIM
C. Price
36
3
33
.917
74:22
0
Key:  NY Rangers   Montreal

PIM
 13
 9

Hits
 49
 51

Giveaways
 26
 14

Takeaways
 14
 11

Faceoffs Won
 34
 32
I know I'm all over the place tonight, but it's a mixture of Crown Royal & the elation for this victory! Make no bones about it (there is that phrase again) this victory was a Donald Trump "HUUUUUUUUUUUUUUUUUUUUUUGE". You just couldn't go down 3-2 to these guys, especially with that nasty Game 2 finish.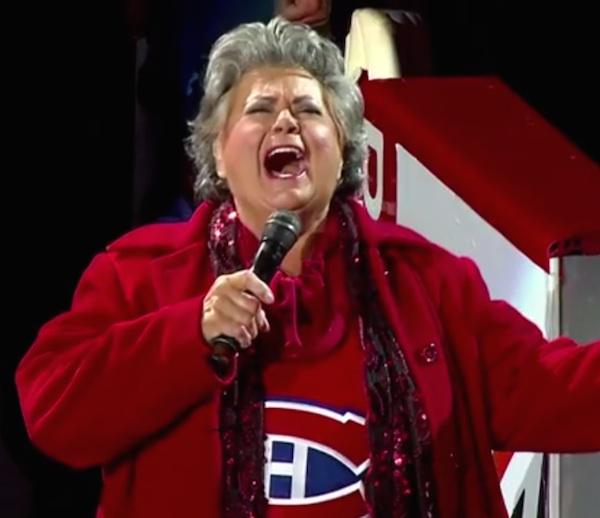 Something to mention. I thought the pregame show was the best work Vally & Duguay have done all season. You guys know I watch every game & while I miss the MSG Networks whenever I'm at a game, I've seen the bulk of the work Vally & Duguay have done all year.
From 6:30pm – 6:40pm, Vally & Duguay were on fire. Keep in mind, ten minutes is a long time in TV. Vally had great stats, breakdowns and analysis. Duguay was at his best, as he didn't shy away from calling out Montreal & their bullshit. Both analysts called Montreal "dirty." Takes balls to say that, knowing that the Canadiens will see/hear about this.
We all know Vally loves Lundqvist. I get it, that was his teammate and you never lose that bond, especially at that level. I can whine about Hank's contract all I want, but at the end of the day, Vally was an NHL goalie, played with Hank and his words are taken with more credibility than mine can ever be. I'm just a fan that drinks beer & talks shit, Vally's lived it. I respect that and enjoy his work.
On another one of my tangents, why is NBC Sports letting Vally just sit there? We know Carter, Albert & Micheletti have jobs with NBC. NBC is doing themselves a disservice by not locking Vally down. How many goalie views are out there on TV? Just Weekes on the NHL Network. I'm not trying to blow Vally here, but I'll be surprised if the MSG job is the only job he has in 5 years from now. He seems smart enough to at least be a goalie coach (He runs his own goalie clinics & helped Dubnyk out.) Plus, Vally is a basement geek with all the advanced stats shit. Like a catcher in baseball, Vally is like Joe Girardi of the Yankees. He knows the game in and out.  If Vally isn't a goalie coach somewhere in 5 years or a national network analyst, I would be shocked.
I watch many broadcasts over the years, and a goalie who can talk about everything is scarce. I just think Vally can be that guy for a national network.
As far as Duguay, how can you not love Duguay? I'm a Yankee fan, but no one talks more "real shit" than Keith Hernandez of the Mets. Duguay is on that level. Yes, he's a homer, but that's what we want. He will call out the other teams and has no problems calling out the Rangers either. During the year, Duguay campaigned for Glass (Glass worked out) and has called out Kreider in this series. He's never shy and that's what I want from a broadcast. I don't think Duguay would ever be interested in a national job, because he's a Rangers legend & is happy in life to just talk Ranger hockey. That said, I'm happy he's on our side.
After watching the postgame show tonight, I was proud to call Vally & Duguay "my guys". I love how they cheered and jeered just like us fans. Maybe I'm spending too much time on this, but just wanted to point out some positive stuff tonight. In other words, Vally & Duguay were the anti Rangers PP – on point and on fire. That said, Vally needs to bring the Trautwig jokes during away games! I would buy Vally a beer, maybe two, if he ever asks Trautwig, "You know we have a dental plan, right?"
So yea, 2000 words later, the game at hand.
This game started out hot enough, with the Rangers blowing two opportunities early. First, Zucc was all alone in front of Price on a breakaway. Maybe he was nervous and looking to pass, but with Price showing his five hole and leaving the top shelf open, Zucc shot it right at the toilet lid on Price's chest. A quick 1-0 NYR lead was tossed away.
As the game kept progressing, with Glass on the bench, Montreal brought the physicality. The game would finish 51-49 hits, in favor of Montreal overall, but in the first period, the Rangers were crushed 24-12. It showed.
Alexei Emelin would trip the commie early into the game. The Rangers did nothing on the PP, as usual. With how great the fourth line has played & with Grabner now on the fourth line, why not give them time? What is the argument against it? The Rangers PP has been awful. Why not get some new blood out there? I don't want to hear that Grabner is too fast for a PP – after all, half the time the Rangers are chasing the puck out of their own zone.
So after Zucc screwed Zucc & a PP for nothing, the game was 0-0 early.
At around the halfway mark of the game, Ott got cute with Lundqvist. This led to a brawl between Brendan "Penalty Machine, But Sign Him For Next Year Anyway" Smith & Andrew Shaw. Smith fucked up Shaw and that was with the refs stopping the fight early. Go figure, a goalie could save a puck & be objected to 5 sticks whacking at him, but a fight was ended early.
With Glass not playing, it was good to see someone step up. We all know Kreider is doing the invisible man gimmick this series, so props to Smith for stepping up.
However, two minutes later, Artturi Lehkonen broke the 0-0 tie, doing a Matteau wraparound for a goal. This was all on Staal, although Lundqvist has saved this shit before. Staal turned over the puck & then was soft like 1 ply toilet paper, in trying to to defend Lehkonen. Staal looked like a 6'6″ child next Lehkonen. Seriously, this was a disgrace. Lehkonen scored, while Staal watched the replay with intensity. I don't know why Staal needed to see a replay, considering he had the best seat in the house for the goal. 1-0 the french frogs.
It was sad, once Lehkonen scored, Sam & Joe were talking like this game was over. Zed aint dead yet son!
I'm not as high on Jesper Fast as many of you are. I get why many of you are, but if he goes to Vegas next season, I don't think the Rangers miss a beat. That said, he was perhaps the best forward in this game, that wasn't named Rick Nash. He was great on the PK, deserved PP time and was great on both ends of the ice.
With Kevin Hayes boxed, with 5 minutes to go, Jesper Fast took a pass from the eventual hero, Mika Zibanejad, and scored a short handed goal, through the wickets of Carey Price. However, in what was normal for the Rangers all season, they gave up a quick goal right back, as Brendan Gallagher scored a PPG just 20 seconds after Fast's goal.
Micheletti, who is a fucking terror, no matter what broadcast he's on, was trying to make up reasons for Gallagher's PPG. How about "Lundqvist was beat. It was a powerplay. The end." Instead, Micheletti is making up screens, deflections, Martian invasions, climate change and whatever else he could come up with. Lundqvist was beat here. It was a PPG. It happens. Good hard-working PPG for the Habs.  Maybe Micheletti just isn't used to seeing PPG's anymore, after watching the Rangers all season. Anyway, 2-1 after one period.
What really drove me nuts was how bad the officiating was, once again. There was a play here where McDonagh took a stick to the face, right in front of a ref, but no call. The officiating was all over the place and I've seen better officiating in the WWE.
As far as Lundqvist, these would be the only two goals allowed in the game. That said, I don't think he was as confident as he has been this series. He was constantly looking behind himself and didn't look as sure as he did in the first four games.
The second period was pretty much the Henrik Lundqvist show. While the shots may say 10-10 in the second period, make no questions about it, the fact that the Rangers won the period 1-0 was a miracle.
These referees did the Rangers no favor, giving the Habs two early PP's. These refs would think Aaron Hernandez was innocent too.
The Rangers would kill both Hab PP's, but that meant they were shot for a lot of this period, since they spent so much energy on defense. With Holden & Staal out there, you felt like a parent who lost their kid in a mall. Just nerve-wracking.
There was light at the end of the tunnel. With 90 seconds left in the period, Rick Nash found Brady Skjei right in front of the net. Skjei poked it by, tying the game at 2. While Skjei got the goal, all the credit for this tally goes to 61. For Skjei, it was his second goal in three games, as he got the meaningless goal in Game 3.
With both teams playing for the chance of a lifetime, the third period saw both teams tied at 2.
The third period would see the teams skate to a 0-0 tie. The Rangers would mangle another PP attempt, as the best look came from the Habs, who rang a puck off the crossbar on a shorty attempt. Kreider was absolutely terrible, missing a chance. He would blow another chance in the OT as well.
The biggest game changing save was Lundqvist stopping Max Pacioretty on a breakaway. Talk about a do or die save.
The biggest play of the period was when Miller got caught for a ticky-tacky slashing call, when making his change. With the way this game was going, for that slash to be called, when everything else was OK, was flat out horseshit.
The Rangers, behind Lundqvist, who was fantastic yet again (Can you believe I'm saying that?) would kill the penalty. This was huge, as this put the game tied, with four minutes left to go.
Both teams were kinda hesitant, as both played very conservative. As a result, we headed to OT, where really, the next goal was going to swing the series. Whoever lost this game would have a case of "WHAT IF'S?" while the winner would smell blood in the water.
In the overtime, it was all Rangers. The Rangers would outshoot the Habs 10-3, with each team finishing with 36 shots a piece. The Rangers just dominated the OT, but couldn't find the net. I'm not going to lie, watching this, I was expecting a fluke Habs goal. It's usually the way these things work out.
I was hoping Holden would score the GWG, to redeem himself, but instead, he made two brutal turnovers. Luckily for NYR, they didn't bite the team in the ass. I didn't think Holden should've played tonight and if he plays Game 6, I want a full explanation from AV on why he thinks Holden gives the team the best chance to win.
As I said, the Rangers were all over the Habs, but just couldn't finish. Buchnevich missed an easy look. Again, tell me why he's better than Tanner Glass in this series? He's not. Kreider would also wiff at a wide open net. Kreider, Stepan and Hayes have been ghosts in this series. It's sad to watch and hopefully they can just wake up and pummel the shit out of these dirty poutine blowjobs in Game 6.
With less than 6 minutes to go, Kreider would shoot wide, yet again. However, Zibanejad was trailing and was at the right spot at the right time. Zibanejad smacked it home and just like he did many times during the regular season, got the game winning goal in OT. With Brassard, who is having a great postseason & tallying points, it was great to see Mika Zibanejad get on the board. Shit, after this goal, the third goal of the game, I feel like celebrating by buying a Papajohn's pizza for 50% off and flushing it right down the toilet, just like where the Habs belong!
For the Rangers, a lucky bounce gave them the game. "Make no bones about it" (again), this was a huge win for the Rangers and the tone of this blog could've been a lot different. Instead of doom and gloom, it's celebration and masturbation!
I can't overstate how much this win meant. Instead of being extremely nervous on Saturday, we could have a party at MSG on Saturday night. "Playing with house money" is not applicable here. The Rangers must finish the job on Saturday, because if they don't, a Game 7 in Montreal on Monday won't be a walk in the park. Good teams finish and the Rangers are a good team.
Zibanejad will get all the headlines, but one must not forget the superhuman efforts of Lundqvist, Girardi and McDonagh tonight. The three stalwarts of this team were just amazing. Ditto for Rick Nash. Out of the longest tenured Rangers, only Marc Staal struggled, immensely, tonight. The fourth line, as they have been all series, also played above their paygrade.
For the Rangers, moving into a potential series-clinching Game 6, you really want to see Stepan, Kreider and Hayes step up. One of these guys need to break out of their shells and show us why they are getting paid.
For AV, he wins again tonight against his nemesis & friend, Claude Julien. One more win to go and perhaps the Rangers will see Julien's ex-team or another Canadian team in the playoffs.
While not trying to look too far ahead, imagine if the Rangers had to beat four Canadian teams to win the Cup, in Montreal, Ottawa, Toronto and Edmonton? Hey, you never know!
As far as tonight, enjoy it Ranger fans. We've been through a lot! LET'S GO RANGERS!
Couple of parting shots on the rest of the playoffs, as we celebrate and look forward to Game 6:
Pittsburgh vs Columbus – The Bluejackets have been eliminated. Pitt awaits the winner of WSH/TOR. This was a bad luck of the draw for Torts and co. The Penguins are a great team, coming off a Cup win and Bobrovsky wasn't in Vezina form against a great offensive team.
Toronto vs Washington – Toronto has been playing with house money all series. It's now 2-2, with Game 5 in Washington. If Washington wins game 5, I think it's a done deal. Toronto has been great all series though.
Boston vs Ottawa – the winner of this plays the winner of NYR/MTL. That said, I've been more inclined to watch WSH/TOR over this series. Ottawa leads 3-1, with Brassard having a hell of a series. Bold prediction – whoever wins NYR/MTL will beat the winner of this series, with ease.
Nashville vs Chicago – Nashville swept Chicago tonight. This is the first time a "virtual" 8th seed, swept a first seed. I say "virtual" because the NHL doesn't do the traditional 1-8 playoff format anymore. That said, no one had Nashville winning this series, nevermind sweeping it. For Hawk fans, you had your runs and have nothing to be ashamed about.
Anaheim vs Calgary – the Ducks were the first team to move to the second round, as a result of their sweep of the Flames last night. This series really could've went either way, but in each game, there was one play that the Ducks took advantage of & ran it to win. Tough for the Flames, but good teams beat bad teams and the Ducks did just that. They await the winner of their division rivals, the Sharks and Oilers.
St. Louis vs Minnesota – The Blues are about to knock out the Wild, as they lead 3-1. I thought the Blues blew an opportunity to win last night. Maybe Minnesota steals another game, but it will be tough to see Minnesota marching back down 3-0.
Edmonton vs San Jose – As I put the finishing touches on this manifesto, the Oilers just beat the Sharks, in OT, to move their series 3-2, in favor of the Orange Crush. For me, I'm hoping for handshakes at MSG and at the Shark Tank on Saturday! LGO ICWT!
To quote Mike Francesa, "I will be in duh bildin" on Saturday night. I'm hoping for a Mardi Gras celebration. A loss will be a momentum killer. Let's hope the Blueshirt Boys get it done and finish these froggies off.
Win or lose, expect a late night blog on Saturday night.
As always, "LET'S GO RANGERS!"
Sean McCaffrey
BULLSMC@aol.com
@NYCTHEMIC on the tweet tweet machine