What's up everyone and welcome to another blog here, on BlueCollarBlueShirts.com. As the summer days start winding down, before you know it, the NHL season will be back. With the NFL starting their preseason this Friday (Let's Go Giants!), the NHL isn't too far behind.  Seriously, can you believe that we're only two months away from, some of the Rangers fanbase, blaming anyone else, but Henrik Lundqvist, for another brutal Rangers loss? Time flies!
However, more on Lundqvist and the Rangers, after the main event of this blog, which is dedicated to reviewing Eric Zweig's, "Art Ross: The Hockey Legend Who Built the Bruins" book. If you're one of those people who only care about the Rangers & do not wish to be educated about hockey's history, keep on scrolling until you see the picture of Henrik Lundqvist.
Funny I should chastise the ignoramuses that don't care about history, whether it be World, American or Hockey history. Just take a look at one of my favorite (and saddest) pages in Zweig's biography on Art Ross:
I really can relate to what Eric Zweig is saying here. Most Ranger fans that I talk to online do not care about history. I've made it my one-man quest to get the Rangers to do the right thing and retire Frank Boucher's #7 in the rafters of MSG. An Original 6 team, in the New York Rangers, don't even care about their own history! It's sad, pathetic and quite frankly, alarming.
While I don't look like your stereotypical nerd (The stereotypical nerd, to me, isn't littered with tattoos, nor possesses a beer gut. Plus, I have 20/20 vision, so no thick glasses here!), I really enjoy history and reading. It's sad, that in an America that looks ripped right out of Mike Judge's "Idiocracy", (If you haven't seen this movie, in short, it's a likely, but over-the-top prediction of what's to come) that people would rather dick around on social media & WorldStarHipHop, than read a book or learn about the people that came before them.
As the hands of time keep moving, people who have paved the way in their fields will be forgotten. But hey, let's spend our free time & focus our energies on fighting for the rights of science projects to fight in the military! All I know, is that if I have to choose a side in a war, I'm choosing the side with the guns, not the side that needs to debate which bathroom to use!
Perhaps my political incorrectness is what draws me to these books on historical figures. Most of these books feature stories from a different time. People weren't offended by every little thing. You manned up and did what you had to do. If you wanted to eat & have a home, you worked. You didn't expect a hand out. You went out and earned your keep.
Years ago, kids went outside and played, and really, being a product of the early 1980's, I think my generation is the last generation that can remember knocking on a neighbors door and asking someone's parent, "can so-and-so, come out to play?" I mean really, when's the last time you saw kids playing stickball, touch football, street hockey or even shooting hoops? These are all things I did with friends growing up. All that stuff has been traded in for cell phones and Playstations. It's a different world, I get it, but maybe because everything looks better through nostalgic childhood eyes, I think my era of growing up is better than the era of today. Of course, everyone says their era is the best, outside of people growing up during the "Great Depression", but you get the idea.
Whenever you read these books about legendary hockey folks, 99% of the stories start out the same – "<Insert Name Here> grew up in a cold Canadian town and spent all his free daylight hours playing hockey and shinny until the street lamps came on & dinner was on the table." While I may be exaggerating the indoor tan, from the glowing TV, that the kids of today have, what I do think is true, is something Ken Dryden said in "The Game."
To paraphrase Dryden's theory, as the world advances, the days of kids playing hockey (or really any sport) all day long are gone. Time is spent traveling to and from practices & games. The athletes of previous eras didn't play organized sports until much later on in life, where the kids of today are playing regulated sports at 5 years old. The fun has been replaced for rules.  Time that was used to develop your natural style & ability, is being replaced by playing limited time intervals. Kids are being told what to do, by people who have no clue how to harness or produce talent. What's more productive – learning your sport by playing outside for 8 hours a day or having your friend's dad, who has a belly full of Budweiser and hotdogs, telling you to "choke up on the bat a little, son?"
There I go on another tangent. If you're new here, I tend to do that!
On an aside, as we approach the book review, I just want to say thanks for all the feedback on the DeLorean blog on the 1974 Flyer/Ranger game. That blog did the most hits this site has done, ever since the Rangers season ended. It's great to know people like reading those blogs as much as I like writing them. I know I have a comment section on this blog that I don't talk about, but conversing with you guys on email or DM, these last few days, individually, gives me an insight on who's reading this and what you guys think about the Rangers too. As much as I enjoy history, I also enjoy getting other fan perspectives on all things Rangers.
Before getting into Eric Zweig's Art Ross biography, here are a quick few plugs of my latest blogs, in case you've been MIA during the summer months:
---
---
---
---
---
If you're familiar with me, my blogs and the books I've reviewed, then this statement will be impressive to you – "this is one of the most well researched books I've ever read." To me, this goes hand-in-hand and is a perfect companion piece for "Deceptions and Doublecross: How the NHL Conquered Hockey", by Morey Holzman & Joseph Nieforth. You can read the review of D&D, which I wrote two years ago, by clicking here.
While these blogs are the longest hockey blogs on the internet today, it's usually me just taking a subject or a game and rambling my opinions on it. I'm not a reporter. I'm a fan, with writing being one of my many hobbies. However, I can respect the work of real reporters and real authors because while I'm not one, I understand the work that goes into it. The bibliography and footnotes alone, in these two books, are tremendous. You can really see the work put into these books.
The reason I bring up D&D, is because both of these books cover a lot of the same time period & some familiar names. The first half of "Art Ross: The Hockey Legend Who Built the Bruins" (from here on in called "Art Ross") covers Art's life before the Bruins. It talks about Art's upbringing, his childhood, family life, his sporting careers outside of hockey and his hockey career. It talks about the Stanley Cup challenge era, using ringers, the formation of the NHA, the formation of the NHL, west coast vs east coast hockey (Biggie and Tupac couldn't hold a candle to the Patrick Brothers!) and so much more.
Reading D&D first, I think it helped me understand this Art Ross book more than if I hadn't read it. After reading D&D, I went on an hour long Google search, scouring the internet for more stories on Eddie Livingstone. Here, his name is brushed upon, in "Art Ross", but the entire story of why the NHA became the NHL wasn't too in-depth, because it didn't have much to do with Art Ross, the individual.
Going into this book, I knew the name Art Ross. I knew more about him than just his trophy, the appropriately named "Art Ross Trophy", which is presented to the highest scorer of the regular season. What I knew about Art Ross was that he was a long time front office figure & coach for the Boston Bruins and that he had a long-standing rivalry with Conn Smythe. Outside of that, I didn't know much else. When I finally closed the book, I was in awe of an impressive life. Author Eric Zweig said it best – if Ross played baseball, like Ted Williams, everyone would know his story. Thankfully, Zweig gave us the story of Art Ross.
If you look at the Original 6 teams, and not just the teams that started when the NHL began, the men who ran those teams had a long tenure, before eventually giving up the job to old age.
The Rangers had Lester Patrick. The Canadiens, prior to the NHL days, had George Kennedy and Leo Dandurand, with both men having a decade plus long career at the helm. The Blackhawks had Frederic McLaughlin. The Wings had Jack Adams. The Leafs had the Ross's rival, in Conn Smythe. In Boston, the Bruins had Art Ross. Outside of the split time in Montreal between Kennedy/Dandurand, 5 of the Original 6 teams featured GM's/coaches, who would have nearly 30 year careers with their respective organizations. That's really unheard of in today's world of sports, although the Rangers seem hellbent on losing with Sather for this entire century. (And please, yes I know Sather isn't the GM anymore, but he's still Team President & Gorton is his puppet.)
I know I'm repeating myself here, but I was just blown away by the research that went into this book and the life Ross had. What drew me to this book, was not only am I fan of the history of hockey, but I've read two biographies on Conn Smythe and one autobiography from Conn Smythe himself. All three of those books discuss his feud with Art Ross. When this book popped up in my Amazon.com recommendations, as "Books You May Also Like", for $5.22 used, I figured what the hell? At the very least, it would be nice to get Ross's side of his feud with Smythe.
What I really enjoy about these books, outside of the hockey stuff, is how these guys lived. Who would've known, that a man who made his money, name and fame in Boston, originally started off speaking First Nations (Canada's version of American Indians) and lived among the tribal community? In fact, Ross was most likely born in a First Nations tribe, with his birth certificate listing the nearest white community, as his place of birth. This was 1885, so obviously, the world was much different back then. However, I'm sure Ross wouldn't be a fan of the "Redskins" NFL team, and really who is? GO BIG BLUE!
This book does a masterful job of recapping the earlier years of Ross and really tells you what kind of athlete he was, as he was a star hockey, rugby and baseball player. He also dabbled in boxing.
What I really enjoyed were stories about "ringers" such as Ross and King Clancy himself. Back in those days, there was no 82 game season. Leagues would have 10-12 games, and then there would be Stanley Cup challenges among the league winners. However, teams would look to grab great players (ringers) from another province other than their own, and try to "buy the Cup." In fact, Ross won his first Stanley Cup (pre-NHL era) this way, as he only played in the Stanley Cup 2 game playoff, in 1907, for the Kenora Thistles. Stories like this, is what really makes the book. It's literally chockful of stories, that you most likely never heard before.
While Zweig does a great job of presenting Ross's tenure with the Bruins, for me, I loved the first half of the book and learning more about the pre-NHL days. When it came to Ross's time with the Bruins, I was looking forward to his feud with Smythe. While the book discusses the feud, it doesn't go in-depth on the feud as the book did on other aspects of Ross's life. That said, if you're a Bruins fan, you're doing yourself a great disservice if you don't read this book. I wish someone wrote a comprehensive book like this on Lester Patrick.
Here are a  few pages from the book, with my thoughts below. For more pages of "Art Ross", check out my twitter @NYCTHEMIC:
All in all, I really took a lot out of this book. When you sit down and read a book, you're investing hours of your time. When it's over, you want to feel like the time was well spent. I felt like I got more than my time's worth, which to me, was more important than getting my monies worth. Why is that so? Easy. As usual, I got this book used from Amazon.com for cheap.
You can get this book for yourself, for cheap too, by visiting: https://www.amazon.com/Art-Ross-Hockey-Legend-Bruins/dp/1459730402/ref=sr_1_5?s=books&ie=UTF8&qid=1502325297&sr=1-5&keywords=eric+zweig
I was so impressed with Zweig's style, that I see he has 6 new books coming out, each on an Original 6 team. I am pre-ordering his New York Rangers one (Amazon says release date is 8/22) just because I enjoyed this Art Ross book so much. I don't know if I'll learn anything new when it comes to the Rangers, but I'll give it a go anyway.
In conclusion, if you're looking to learn about hockey's history and read about one of the greatest careers in hockey history, look no further than this book. Stick taps all around!
Rangers time!
August may be the worst month in all of sports.There's really shit going on. At least in July, you got the All-Star game in baseball & usually the biggest UFC show of the year. However, once August ends, and the kids are back in school, things start to get exciting again. We have the pennant races in baseball. We have the NFL season kicking off. We have hockey (and basketball, if that's your thing) about to begin.
While this is a fan blog about the New York Rangers, during this off-season, I've filled my need to write with old school games and book reviews. I've had fun doing both. For the paid professional writers, the good ones (Like Jim Cerny) and the ones that work for next to nothing and get no health benefits (Like Hartnett), they have to fill space somehow. That's why August is usually the month of lists. The best in this, the best in that, the worst in this, the worst in that. Lists always spark debate, no matter what. It's just a good talking point and a way to get people to keep reading your shit and create talk during a slow month.
And really – when you look at lists, outside of the top 3 or maybe 5 spots, in any given list, does the rest of the list really matter? Is number 4 that much better than number 5? Is 8 better than 9? It's all a matter of opinion, and as I said, just a way to have people talking. At the end of the day, the only list that matters is the yearly list of who won the Stanley Cup. That's a list that Henrik LUNDSWISS, will never appear on. Wait, I take that back. The only way Lundswiss will win a Cup is if he asks for a trade to Edmonton and backs up Cam Talbot!
The NHL Network got into the action this week, when they released their "Top 10 Goaltenders TODAY", with TODAY, being the key word, list. To me, while Lundswiss shouldn't even be ranked at all, (Raanta, Rask, Schneider, Crawford, among others, are all better to me, TODAY), the NHL Network threw the Swedish bitch a bone and added him to their list. You gotta wonder if he was added just because Weekes has a soft spot for the Swedish fish.
I'm not going to dissect this list, because really, these lists are a lists of opinion anyway. Is Carey Price the best goaltender in the NHL? I really don't know if I agree with that, but I see the argument for it. However, when you compare him to Montreal goalies of old, his career looks silly. When you compare him to the goalies of today, while he's a top goalie, is he the best? Tough to say. Who's better? Holtby? That's another guy who hasn't fared well in the playoffs. Ditto Bobrovsky. Then again, this list isn't taking playoffs into consideration either. Again, just a matter of opinion and what criteria you're using.
However, I just had to sit back and laugh as people lost their shit about Lundqvist being ranked "too low" (again, to me, he doesn't belong on this list at all) and Talbot outranking him. Even funnier, was another blog, in reaction to this list, wondering if Lundswiss deserves blame for the Rangers troubles of late. (There is no such thing as competition between blogs on the internet, everything is just a click away. That said, I'm just not plugging that blog because it was poorly written and saying stuff today, that I said three years ago. Welcome to the party junior.)
Listen, we all know I was the Talbot guy from day one. I told you this kid was going to be good. I told you that the Rangers should've never traded him and should've traded Lundswiss when his stock was high. Just go back in the archives of this blog or on my twitter, it's all there. I've been accused by some basement momma boys of being a "fake fan", for not being the biggest OMG LUNDQVIST IS THE BEST EVAAAAAAAA fan. I don't hide it here, I'm not a fan of the guy, for the millions of reasons I've previously explained on this site.
While I don't currently run a business now, I've ran businesses all my life. From being a manager at Genovese (I think Rite Aid owns them now) for years, from running my own wrestling company for 5+ years, to having a newspaper route, I have had plenty of jobs in business. You're a fool if you think Lundqvist is what's best for business, TODAY, for the Rangers. Sure, he may sell jerseys, but at the end of the day, do you know what sells more merchandise and packs more fans into the seats? WINNING A CUP. Lundqvist, as the Rangers starting goalie and winning a Cup, are polar opposites.
You're seeing other teams move on from their veteran goalies. Whether it be Fleury, who was part of 3 Stanley Cup Champion teams or Ben Bishop, who made a SCF appearance, teams are getting younger and cheaper in net. THAT'S WHAT'S BEST FOR THE STANLEY CUP WINNING BUSINESS. I've said it a million times here – not one top 5 paid goalie, in the salary cap era, has ever won a Stanley Cup. I noticed this trend four years ago, albeit early in the cap era. I saw how the successful teams were being built. If you don't notice the trends, you're left behind. All this data and the Rangers still have this insane idea that they can win a Cup with this guy.
What most Ranger fans don't realize is that Lundswiss is a product of playing in NY. Put any other goalie here, and fans will be raving about him. The problem with a lot of Ranger fans, from what I see/read, is that they don't watch the rest of the league. They don't follow the other goalies. They don't know their history. You can blame all the defensemen and bad powerplays that you want, but Lundswiss wanted this when he demanded to be the highest paid goalie in the league, at the expense of the team roster.
Is Lundswiss a hall of famer? Absolutely. However, he peaked in 2012 and like a stock, you gotta sell when it's at its peak. Going with Talbot was the right move. Many of you guys argued with me when I said that 3 three years ago. Now, many of you are starting to realize it. It's a shame the dumbass Rangers don't learn from their mistakes, and will stick with King 5-Hole, despite Raanta (A Cup champion) having better stats and being the better goalie than Lundswiss last season. Does Raanta beat Ottawa in May? I think so. Only Lundswiss blows every two goal lead he has and gets nervous & wets himself like a new puppy.
That's the other issue with Lundswiss – take his contract out of the equation and focus on his play itself. You can even forget that he may be the worst puck handling goalie in the NHL, yet Ranger fans will give him a free pass on that too.  When you compare Lundswiss to goalies of other eras, such as Sawchuck, Roy, Brodeur, Bower, Hall, Fuhr, Plante, Hasek, etc and compare him to the Cup winning goalies of today, such as Quick, Fleury, Crawford, etc, Lundwiss just doesn't have the intangibles that Cup winning goalies have.
In the biggest moments of a Cup winning goalie, those men have made the big save when called upon to either swing or win a series. In the biggest moments of Lundqvist's career, he choked. Every SINGLE TIME. Whether it's blowing two goal leads, losing games when his team scored him 5 goals, blowing games in a series to push a series to 7, thus tiring the team, giving up touchdowns in consecutive playoff games, or giving up god awful goals when the team just scored a momentum goal, Lundswiss has always CHOKED, like Robin Williams hanging from a rope, when the game was on the line.
In the biggest moments of pressure, Lundswiss is quick to point fingers at everyone else, rather than take accountability himself. It's the story of his career. If this was a team that was ran by a real hockey owner and had a fanbase that did care about other teams (Such as fans of Canadian franchises), it wouldn't only be me exposing the fraud that is Lundswiss.
Going into next season, with Ondrej Pavelec as the back-up, Benoit Allaire's toughest task since fooling people that Lundwiss was more than just a 7th round draft pick, will be rehabbing Pavelec. Everyone knows I was Mr. Cam Talbot. I was lukewarm on Raanta and became a believer. However, I really don't see how Pavelec handles the load that Talbot & Raanta did, especially when Lundswiss has his usual injury and usual stretch of shit games. Oh, and let me prepare you for the, "Lundswiss always starts off slow" excuse. Imagine being paid the most at your job and having the liberty to be a complete fuck up for the first 8 weeks of a quarter?
Oh, and do you know who has a great shot at winning the Stanley Cup next season – Cam Talbot. Told you so.
While I am not a fan of Lundswiss, I am of the opinion that he, along with others, deserves a Cup for a HOF career. Lundswiss had his peak and is on his decline, like any athlete. I just feel and have felt, for the last three years, that the Rangers best chance at a Cup is without him. I haven't been proven wrong.
Another list that has been debated about by Ranger and hockey fans, is the recent list that former Rangers staff writer, Jim Cerny, wrote, titled "Top 15 NHL Stars over 30 Years Old Without a Stanley Cup." You can check out the list by clicking here.
I've always been a fan of Cerny's work, as I always found him fair, even when under the employ of the M$G networks/Rangers. I really don't care what you think of me personally, because I know myself, but I love the Rangers. I may have controversial opinions, to some, about the team, but I still root for this team to win every game. Many people are now joining my "TRADE LUNDSWISS" bandwagon, but that wasn't the popular opinion years ago. Since most Ranger fans don't know their history (They can't tell you who Frank Boucher or who was on the Bread Line) they also don't know that the Rangers have traded or moved on from, nearly every one they've honored in their rafters at M$G.
After being  very vocal about the Rangers failures (Four Cups in 90 years will leave you jaded, especially when you've experienced a lot of success with your other teams, in the Giants and Yankees) the official Rangers twitter account blocked me, not over my opinions on Lundswiss or M$G treating fans like mark customers, but for speaking out on the firing of Cerny for a random blonde bimbo. No offense to Amanda Borges, but let's face it, she was hired because she's hot.
Listen, I get sex sells, and I would rather see Borges nude than Jim Cerny & his presumably hairy boys, but don't sell to me that Borges is the better HOCKEY hire than Cerny. You can accuse me of being a sexist or whatever term liberal snowflakes use, but Borges admittedly said she knows nothing about hockey & was learning on the job. Supposedly she knows about football, but she covered the Jaguars for years, so does that count as football?
When I think of a great female reporter, I think of a Kim Jones, who really does know her shit. Ditto Suzy Kolber, who Joe Namath wants to fornicate with.  Even that Artie Lange lookalike, Suzyn Waldman, knows her shit too. I get females want to be taken seriously, but few are. Pam Oliver knows her stuff, but for every Pam Oliver, there are 1000 hot chicks, like Amanda Borges, taking jobs from qualified men.
It's kind of like the Fire Departments and cities telling them they have to hire more minorities. I don't know about you, but I rather a white guy, who got a 98 on his test, trying to save my home than a black guy, who scored a 78 on the same test. I'm just a realist folks. I'm not looking for a "TURNER DIARIES" world (Look it up), but I do want the most qualified person for a job. To make it personal, on three crane tests, I scored a 97, and two 96's. Do you want me on a crane above your head, or a non-union scumbag who scored a 75? Real is real!
I'm an atheist, but Jesus Christ, I go all over the place on these blogs. For those who don't know, I usually have a topic at hand when I start, but I never know where it's going to go when I'm done writing!
You can read Cerny's list at the above link, and after reading it myself, I would be hard-pressed to argue with his list. Sure, can number 8 be swapped with number 9 or number 13 with number 14? Of course. For the sake of this blog though, I'll tell you Cerny's top three, in order: Ovechkin, Iginla and Lundswiss. In reality, does it really matter how you rank these guys?  You can make a case for all three, although it feels like Iginla has been trying to "Ray Bourque" it forever, with no success.
I talk to Jimbo on twitter from time-to-time and since August is a dead month for hockey, we talked the idea of super teams. I talked about super teams in a blog a few weeks ago. While I know the NBA salary cap, the game and everything else is different, imagine if hockey players, GASP, took less money for one season, in an attempt to win a Cup?
If you follow me, you know I'm a big Ovechkin fan. I like everything about him. Can you imagine Lundswiss and Ovi, who are reportedly friends, trying to win a Cup together? That's a story that writes itself, which in turn, is good for ratings, which in turn, is good for the NHL business.
Out of all the lists that I've seen flying around this month, I found Cerny's to be the most accurate, in MY OPINION. It's a shame the Rangers let a true talent go.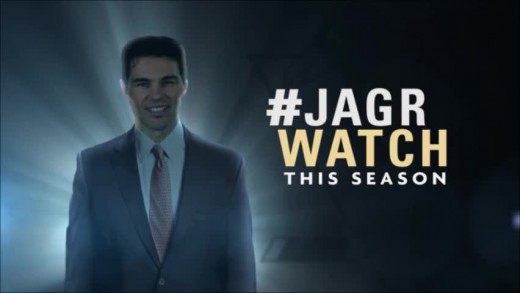 We are nearly a month away from preseason and while NHLers are gearing up for the upcoming season, the greatest living active player today, is still unsigned by an NHL club.
$1 Million/1 Year, what do the Rangers have to lose? I have talked in-depth about this already in past blogs, but can someone sell to me how Jagr to the Rangers is a bad idea?
Again, if you read me regularly, you know my feelings. The Rangers won't win a Cup with Lundswiss. I hope to be proven wrong, but I don't see that happening. I just want Jagr here for my own enjoyment, because he's one of my favorite players.
That said, if I'm Jagr, a fourth line job with Edmonton or Pittsburgh makes the most sense.
While Jagr remains unsigned, I do see him landing with someone this season, even if it's Vegas, as a hopeful hometown draw.
The @NYRangers defense @RMcDonagh27 and @BradySkjei team @TraditionCo!! #Beauties pic.twitter.com/eddP25sSuF

— DaBeautyLeague (@DaBeautyLeague) August 3, 2017
If you haven't been following, several key Rangers are skating around and are gearing up for the upcoming season. One of those players is Ryan McDonagh.
I think it's well known that nationalism and patriotism plays a huge part in hockey. From Canada vs Russia, to Canada vs America, to America vs Russia, historic games have been played between national teams. Even the IIHF runs dozens of tournaments featuring national teams.
You really don't see patriotism and national pride as much in the other sports, as you do in hockey. Maybe in MMA, where shows are ran around it. However, with team sports, I feel that hockey puts their national play at a higher level than the other sports. It's just the worldwide appeal and nature of the game. Sure, soccer has that, but a big country, like the USA, most sport fans don't give a shit about fake football. (Shots fired!) Plus, their big tournament is like a Presidential election – once every four years.
In the big four sports in America, the NFL is all Americans. There are no national games. Baseball started the World Baseball Classic, but it features players, who exclusively play in America or are from American territories anyway. In basketball, when America gives a shit, they put together a team to stomp apart whatever poor schmucks dare to challenge them. In hockey, it's more of a level playing field, with really several countries having a chance to win any given tournament.
While my Lundswiss feelings are duly noted, what I'm really looking to support this upcoming season are the American defensemen on the Rangers. You got three potential All-Stars on this D-core, with McDonagh, Skjei and Shattenkirk on the squad. As I sit here, swigging my 15th beer of the night, I really feel that I don't give McDonagh enough burn on this blog. Instead of being so negative on Lundswiss, perhaps I should talk more about the players I truly enjoy, and the Rangers captain is one of them.
I don't know if other American fans feel this way (I know Canadian and European fans do) but I feel better supporting an American. Maybe more fans feel the way I do than I think, as the Garden was ROCKING with USA chants during Game 6 against the Canadiens during last season's playoffs. And yes, I know it's silly, since most of the Rangers aren't American, but they are an American franchise.
Oh, and save me the liberal snowflake xenophobia shit – I just like supporting American made products. Fuck IKEA and Sweden! (And it's funny, as much as I rag on liberals here, I do agree with a lot of their thinking, such as pro-choice, pro gay rights, etc. I just feel they push too far and see what they can get away with. I really don't identify with any political party, but I do like and dislike ideas from both of them.)
For the Rangers, as long as they think they can win a Cup with Lundqvist, the defense will be under a heavy microscope. As much as I love what Shattenkirk did to become a Ranger, as I said two blogs ago, is he really a defenseman, or is he a fourth forward?
The potential unsung heroes, for this upcoming season, for the Rangers, may be their defense. With three Americans on the starting 6 (Smith, Staal and most likely Holden being the other, although American Anthony DeAngelo may have a shot at usurping him) I'm hoping the red, white and blue crew deliver.
All I gotta say here, like a fan of "Hacksaw" Jim Duggan, is USA! USA! USA!
As we approach the end of this blog, there is sad news to report.
From the Chicago Tribune:
Blackhawks TV analyst Eddie Olczyk said he has been diagnosed with colon cancer but hopes the disease won't keep him out of the broadcast booth for long.

Olczyk, 50, said in a statement the Hawks released Tuesday that he is undergoing treatment and is likely to miss the start of the season. He is also the analyst on NBC's national NHL broadcasts.

"I have been working with outstanding health care professionals and expect to be back in the broadcast booth after I complete my treatment," Olczyk said. "Having the support and encouragement from my family, the Chicago Blackhawks organization, NBC Sports and all my friends and fans means the world to me and will give me continued strength to beat this. My family and I appreciate privacy during this time as we focus our attention on my treatments."

Hawks physician Michael Terry said in a statement that Olczyk recently had surgery to remove a tumor and will undergo chemotherapy to treat the cancer. Terry did not put a timetable on Olczyk's recovery but said: "We look forward to his return to good health after the completion of his treatment."

The Hawks did not announce any temporary plans to replace Olczyk in the booth alongside play-by-play broadcaster Pat Foley.

Because of his duties for the Hawks and NBC, Olczyk maintains a hectic travel schedule with dozens of flights each season while making time to see his sons play hockey. In recent years, Olczyk, who has a passion for horse racing, has also been a part of NBC's coverage of major races such as the Kentucky Derby.

NBC Sports executive producer Sam Flood said Olczyk would not begin the season broadcasting games for the network alongside partners Mike "Doc" Emrick and Pierre McGuire.

"On behalf of everyone at NBC Sports, we wish Eddie and his family all the best as they cope with this health issue," Flood said. "Our top priority is for Edzo to get healthy, so he won't be joining us at the beginning of the season. We'll have information on how we'll staff those games soon. But most of all, we're looking forward to the day when Edzo comes off IR and rejoins Doc and Pierre to call the great game of hockey."

"I read in the Wash(ington) Post that 75 percent of Americans of all faiths pray at least once a week. So there is something I/we can do. I think it makes a difference," Emrick said.  "… I will look forward to our next game even more than the previous 12 years worth. Because I have a great original brother in Indiana. But a second 'brother' in Chicago."

Olczyk has been the analyst on Hawks games since the 2006-07 season and has been NBC's lead analyst since 2007. Before his career in the booth, Olczyk was Sidney Crosby's first NHL head coach, serving parts of two seasons behind the bench for the Penguins after a decorated playing career that included two stints with the Hawks.

A Chicago native, Olczyk was the third pick in the 1984 entry draft and played in the NHL from 1984 through the 1999-2000 season. A forward, he played parts of five seasons with the Hawks and started and ended his career in Chicago. He also played for the Maple Leafs, Jets, Rangers, Kings and Penguins.

He tallied 342 goals and 452 assists in 1,031 NHL games. He became a Stanley Cup champion with the Rangers in 1994 and was inducted into the U.S. Hockey Hall of Fame in 2012.

"Eddie Olczyk is a treasured member of the Chicago Blackhawks family and we will be supportive of him as he fights this disease," President John McDonough said. "We encourage our fans to keep him in their thoughts as we all look forward to having him back in good health as soon as possible."

Twitter @ChristopherHine
There is no right age to fight cancer. However, at 50 years old, Eddie O. will start a battle with a disease, that many men his age, don't see until later on in life. Again, I'm not a prayers guy, (I don't think imaginary conversations with a ghost changes anyone's fate) but I send my best to Eddie O. and I hope the former Black Ace makes a full recovery. Here's to hoping seeing a healthy Eddie O., broadcasting the SCF, among the Rangers and whoever, in June of 2018.
My man Mike hooked me up with a bunch of old Ranger games, and I've taken the Delorean and reviewed two of them already, which you can read by clicking the links at the top of this blog. If there is any game you specifically think I should review here, feel free to email or DM me.  Right now, I'm looking at the 1986 game, just because I did the 1974 and 1979 game, and this 1986 game features a different roster. Also, I don't know if I want to review the early 1980's games because a bunch of cocksuckers (waaaa you liberals!) won the Cup during those years.
As always, I never know who is reading these blogs, but if anyone has complete game film of any of the Boucher teams or even of Ranger games from the 1950's, hit a brother up!
Well this blog went a lot longer than I thought it would go when I started, so it's time to put a bow on this bad boy and leave you with…
"LET'S GO RANGERS"
Sean McCaffrey
BULLSMC@aol.com
@NYCTHEMIC on the tweet tweet
PS: If everything goes according to plan, which it rarely does, I'll be back Monday with an old school game review. LGR!