Greetings and salutations everyone and welcome to another blog here on BlueCollarBlueShirts.com. I'm sure the Rangers are enjoying their time off, how about you?
With the Rangers currently on a four day break (or "bweak", as our friends at "The Blueshirt Underground Show" have coined it; more on the latest episode of BSU and this reference below), what a perfect time to review Mark Messier's new autobiography, which was released several weeks ago, entitled "No One Wins Alone: A Memoir".
Once finishing the book review segment of this blog, I'll then catch you up on all of the latest news and notes in Rangerstown, USA, including something funny that Rangers head coach Gerard Gallant shared on Wednesday.
Speaking of said book review, let's get right into it.
---
As most fans and people know – Mark Messier is someone who values his privacy. Despite wrapping up his career over fifteen years ago (where he was the last member of the since defunct WHA to retire from the NHL), Messier has never really done long-form interviews, podcasts or talked about his own career – until now.
Sure, there have been plenty of biographies written about Mark Messier over the years, but we've never truly heard from the greatest captain in all of team sports (and all-time at that) talk about himself. In fact, I reviewed one of those biographies last year on this site (in addition to talking everything else about Mark Messier), when I reviewed "Messier" , a book on #11 as written by Jeff Z. Klein.
As someone who has read several books on Messier, I thought Klein's book was the most definitive account of Messier's career, which is why I chose to review that book rather than the many other Messier-related books that are out there. And after reading "No One Wins Alone", I still think Klein's book gives you more information on Messier than any other book on the market.
That said, and of course – it's one thing to read something from a journalist/author; and it's another thing to hear stories from the man who lived it himself.
I think a big reason why Klein's book was more revealing than Messier's own memoir, is that it's now the year 2021, where everyone looks to cancel everyone, even for dumb things, such as farting while not saying excuse me afterwards.
Just like other creative avenues and businesses, people have to watch what they say, because there will always be some cretin out there, with their PC badge firmly affixed to their vest, looking to jump down your throat. In turn, as consumers, we lose out – and really, you can't blame these people, including Messier, whenever they decide to hold back.
Need proof of this? Talk to any stand-up comic these days, especially one that doesn't have a name and/or major following yet. Hell, look at the stuff that a famous comedian, Dave Chappelle, is currently dealing with.
If you're looking for one singular example, as an explanation of what I'm saying here, in Klein's "Messier" book, he really dives into Messier's life off of the ice – including the supermodel girlfriends, drunk driving and #11's children. In "No One Wins Alone", while Messier alludes to some of his reckless driving, he doesn't really get into his romantic life, except for saying that he was recently married. However, how he met his wife, and stories of that ilk, aren't included in "No One Wins Alone".
(And for some, this may be a good thing, as you may want to solely read about hockey stories. However, as the old adage goes, "sex sells", and who wouldn't want to hear Messier remember his supermodel and celebrity girlfriends – that is, except for his current wife, which could be another reason why such stories were omitted. Need proof of "sex sells", in regards to another ex-Ranger? Just look at Ron Duguay's "Up in the Blue Seats" podcast. When promoting the podcast's debut, Duguay told stories about hooking up with Farrah Fawcett and Cher, which garnered headlines and attention throughout the hockey community.)
Of course, Mark Messier doesn't owe us an explanation, nor needs to talk about his private life in-depth either; but if you're looking for more steak on the bone, you'll get more for your buck with Klein's book. That said, if you're a Rangers, Oilers, Messier or really, just a fan of hockey in general – I think you owe it to yourself to read both books, especially if you want the full story.
In addition, I think you're better off doing what I did too – read Klein's book first, then read Messier tell some of these same stories in his words and from his own perspective. Long story short – the two books are a perfect set; and are quality companion pieces for one another.
---
If there are two themes throughout "No One Wins Alone", those themes are family and leadership. At the same time, these themes can come off as contradictory, depending on your mind-set.
While Messier raves and constantly brings up his strong bonds with his parents and siblings – he doesn't really talk about his own nuclear family where he is the patriarch. And when it comes to leadership (something Messier gets into frequently throughout the book – hence the title), come contract time, some of that is thrown out the window.
And to be clear, I'm not blaming Messier for whatever he did during his many contract negotiations (and when talking about the contract negotiations of others, others who he supported such as Wayne Gretzky and Paul Coffey) – I'm just pointing out how this sometimes conflicts with all of the leadership talk.
---
The book is written in a linear format, starting with Messier's childhood and the strong relationship that he had with his father Doug Messier. In fact, in "No One Wins Alone", the younger Messier simply refers to dad as "Doug" throughout.
After talking about the supportive and loving influence that Doug (and Doug's wife, Mary-Jean) had on him during his formative years; Messier then talks about his junior days, getting his professional start in the old World Hockey Association and how he eventually wound up with the Edmonton Oilers during their inaugural NHL season.
From there, Messier then recaps all of the Oiler years and his new-found friendship with another budding star, and you may have heard of this guy – Wayne Gretzky.
Messier recounts all of the losing at the beginning, re-telling the famous story about watching the Islanders, being beat-up and broken-down, after eliminating the Oilers during the Stanley Cup Final of 1983. Afterwards, Messier then talks about the glory years in Edmonton, the impact that Glen Sather had on him (and how Sather knew how to handle his young team), and how the eventual cheapness of then-Oilers owner, Peter Pocklington, ended an era.
During all of these stories, Messier frequently works in the topic of leadership, bringing up how he was impressed when Leo Fogolin held a closed-doors meeting, where the former Edmonton captain relinquished the position to Wayne Gretzky. Once this happened, the Oilers would then go on to win four Stanley Cups in a time-span of five years.
After talking about the excellent Oiler runs of the 1980s, and "The Trade" that sent the greatest player in hockey to LA; Messier then talks about taking over the captaincy of the orange and blue himself, and the Stanley Cup he won with the franchise in 1990.
However, the 1990 Stanley Cup would be Messier's last in Edmonton, as like Gretzky himself, the Oilers chose to not pay the man, opting to send Messier to New York instead – a place where Messier desired to play. This is where the second chapter of Messier's NHL career begins.
---
After wrapping up on his days in Edmonton, Messier then gets into his time in New York. Obviously, this is what I was most interested in reading about – especially since Messier's book pushed my own book out of the #1 Hockey Best Seller slot on Amazon! (I had the #1 spot with my book for a short time, but once Messier released his book, that was it for me – and if you're going to get beat, who better to be beaten by than Mark Messier himself? No sour grapes here!)
Messier talked about nearly everything from his first run with the Rangers, including his clashes with then-Rangers head coach Roger Neilson. Of course, the 1994 Stanley Cup run, the reason Messier was signed in the first place, is discussed in-detail. Just like his former Oiler teammates, Messier then soon developed strong life-long bonds and friendships with Brian Leetch (Messier's traveling partner), Mike Richter and Adam Graves – with the latter having previously spent time with Messier in Edmonton.
Ornery "Iron" Mike Keenan was brought up by Messier, where #11 talked about his meetings and conversations with Keenan. If you've read my previous blogs when talking about Keenan (where Keenan talked about his deep-respect for Messier), Messier returns the favor in "No One Wins Alone"; praising Keenan multiple times, despite Keenan's fiery (and self-inflicted) exit out of New York.
As far as other Ranger controversies discussed (with Keenan being one of them), Messier talks about the infamous Brian Leetch ankle injury, where it was thought that Leetch was drunk and fell, after play-fighting with Messier. Messier says this much believed rumor wasn't true.
I should also note here, that Messier did talk about his controversies (both on and off the ice) throughout the book, even if he addressed the majority of these situations in two sentences or less.
One controversy not addressed, was Messier's relationship with Petr Nedved and how he ran Nedved out of New York during #93's first run. (It should be stated here that Nedved eventually returned, the two patched up their differences and Nedved then had his best years in New York during this second run. And that's why I'm surprised this wasn't brought up, just because other things of this nature were and because these two repaired a once fractured relationship.)
---
When it comes to his own exit from New York, Messier pretty much says everything we've always known – new Rangers management, who weren't there for 1994, didn't want to keep paying Messier for that Stanley Cup win, despite you know, the franchise having been 54 years without a Cup until Messier came around and delivered on his promise.
(Not mentioned by Messier here during his exile from the Big Apple? The Rangers pursuit of Joe Sakic and the whole Colorado Avalanche/"Air Force One" movie story. Check the archives of this site if you don't know the details of this story, as I've previously talked about this subject.)
And to go back to something I said earlier, this is where I agree with Messier, when it comes to putting his own agenda over team-play and leadership.
It's always been my opinion, even going back to the days when Messier originally departed for Vancouver, that the Rangers made a major mistake. After all, it's not like the Rangers were money-losers – they were one of the most profitable teams in all of sports, including being innovators with ownership of their own television network. They could've easily gave Messier an extra million bucks a season without a second-thought or a loss of profits. Instead of acting like a big market team (in a non-salary cap era nonetheless), the Rangers pulled a small market move – just like the Oilers previously did during the same decade.
(Even worse, the much hyped Messier and Gretzky reunion lasted all of one season, robbing Ranger and hockey fans of one of the best 1-2 punches in all of NHL history. Sadly, after their one season in New York together, where the duo reached the Eastern Conference Final – the two would never reach the playoffs again.)
In addition, when the Rangers decided to pass on re-signing Messier, it's not like he was a slouch either, as we'd later find out when he returned to the team for four more seasons.
Once crossing the border and now part of his third franchise, Messier then talks about his tumultuous tenure in Vancouver, where he expressed regret for wearing his normal #11, after the number was pretty much pulled out of circulation (yet not retired), following the 1974 death of a well-loved fan favorite Canuck, Wayne Maki.
Messier also talked about becoming the captain of the Canucks, as previous captain Trevor Linden gave up the "C" for the six-time Stanley Cup champion. Messier also doesn't hide from all of the other problems in Vancouver, including a revolving door of players, coaches and general managers.
---
Closing out the talk of his playing days, Messier then talks about his return to New York, where his stuff on 9/11 is most profound. Post 9/11/01, Messier talks about a sad day in Rangers history, when Senile Sather traded Brian Leetch, who Messier says should've been given the right to retire as a Ranger. (I would concur!)
Once the lock-out of 2004-2005 pretty much ended any chance of one more season; Messier then talks about his retirement and what he's been up to, including working on several charitable efforts, where he really wants to make hockey affordable to children in New York. (A tough task, including when speaking about others attempts of accomplishing this same feat as well.)
Messier also takes one more final look at leadership at the end of the memoir, where he said what I said a few weeks ago, when I brought up the topic of hazing during the Chicago Blackhawks incident.
Messier said he never understood the act of bullying rookies or shaving them head-to-toe, saying those actions break down players rather than building them up. Messier feels the whole idea of hazing doesn't instill confidence at all and was never a fan of it.
(Keep in mind, this book was published before the Blackhawks stuff came to light. In addition, Messier was never subjected to any of this crap himself, as due to his WHA status, he was considered a veteran when he first joined the Oilers. In other words, Messier isn't speaking from a victim's perspective – he's flat-out saying this stuff is detrimental.)
At this time, here are a few snippets of the book, courtesy of "No One Wins Alone" and as posted on my social media account:
Some passages from Messier's book that caught my eye #nyr pic.twitter.com/rSoCqGQkAk

— BlueCollarBlueShirts (@NYCTheMiC) November 11, 2021
---
— BlueCollarBlueShirts (@NYCTheMiC) November 11, 2021
---
#nyr pic.twitter.com/oNAiA4fAOw

— BlueCollarBlueShirts (@NYCTheMiC) November 11, 2021
---
To summarize, if you're looking for a "tell-all" book, or something juicy when reading "No One Wins Alone" – this book isn't for you.
While this book does recap all of Messier's career; this book is more about leadership and Messier paying tribute to his parents and siblings, including whenever talking about his many off-season vacations – where many entertaining stories are told – including a mushroom experience.
Going into this book, I wasn't expecting Messier to really trash anyone or say anything controversial, and that's what I got. While Messier does express minimal displeasure during some parts of his career, when he looks back and reflects on key figures in his life, I guess I would've liked to hear his opinions on Sather's run in New York and his own various attempts to get behind the Rangers bench or into their front office. (Messier later talked about this stuff on Ron Duguay's "Up in the Blue Seats" podcast, when promoting this memoir.)
I found this book to be a quick read. I also learned some new things about Messier and enjoyed getting his perspective on the events of his career, especially during the Ranger years. However, as an autobiography, or as a career retrospective, there are much better books out there, including both Ken Dryden's and Theo Fleury's memoirs, Gump Worsley's book and Frank Boucher's autobiography. Furthermore, you'll find better biographies on players such as Jacques Plante, Patrick Roy, Terry Sawchuk, Eddie Livingstone and other iconic hockey figures.
However, at the end of the day, this is Mark Messier speaking out for the first time – even if this book does feel incomplete at times. Something is better than nothing and for $20 used and 4-5 hours of your time (or however fast you read) – this book is worth both your financial and time investments.
Overall – not the best or most scintillating book I've ever read, of the near 1000 books I've read related to hockey in my life, but it's nowhere close to being one of the worst books I've ever read either. On a scale of zero-to-ten, I'd give this book a solid 6.5.
At this time, let's get out of Rangers past and talk about the current New York Rangers.
---
Following Monday night's win over the Florida Panthers (and the off-day on Tuesday that followed), the Rangers were back to practice on Wednesday afternoon. As Gerard Gallant told the media, the team focused on high-tempo drills, with defense mostly stressed.
Gallant (and later Ryan Strome), confirmed pretty much my thoughts during the past week on this site, also saying that the team needed some time off after the rough schedule. And if the Rangers, as I predict, start playing their best hockey of the season come Saturday – then yes, blame some of the team's recent poor play on the schedule and the never-ending three games in four nights.
In addition, after the practice, Ryan Strome said what I said a few blogs back – sleeping in your own bed is huge, as the alternate captain (one of six) said he caught up on a ton of sleep on Tuesday. (Some people may blow this off, but this is a real thing – look no further to Robin Lehner's tweets from the preseason.)
I didn't mention this in the Rangers/Panthers game recap (because I thought it was much ado about nothing), but during the three stars segment, CZAR IGOR SHESTYORKIN, the number one star, didn't come out for his victory skate.
Maybe because I'm not a conspiracy theorist, I didn't think this was a big deal. At the time, I thought maybe the language barrier was an issue or maybe that Igor was with a trainer – with the latter now turning into a story itself, which I'll soon get into.
Very often on this site, I'll share clips of Gallant speaking, because in most cases, when you read a transcript online, whether it's a tweet from a media member or a Facebook posting from a fan – context is lost, nor is it ever explained in full. That's why I share Gallant's press conference from Wednesday with you here:
---
When asked about CZAR IGOR not coming out to salute the fans after being named first star, Gallant said that his goaltender had a "stomach flu". If we take Gallant at face-value here, then CZAR IGOR pretty much had a Michael Jordan game on Monday night – even if it's Adam Fox who wears the familiar #23.
However, if you watch and listen to Gallant here, the Rangers head coach is smiling and laughing as he says "stomach flu" – which could be code for "Igor had to take a major dump!" CZAR SHITS-YORKIN, I kid, I kid!
Of course, because a large section of Rangerstown, USA are well-versed with paranoia, there are many who believe, including members of the NYR beat (and ironically at that) – that Gallant is full of shit himself.
(And speaking of the NYR media, can they go one article, without talking about what they read on Natural Stat Trick, Evolving Hockey, or some other sort of analytical website? How about telling us what actually happened, rather than whatever website tells them what to expect? Some of these articles come off as if these paid professionals didn't even watch the games – as instead, they rely on some ANALytic site to write their articles for them. I can't be the only one who thinks this. In fact, I know I'm not.)
(Oh yeah, and as I always say on this site – no one cares about ANALytics come playoff time. If ANALytics meant anything in the playoffs, you wouldn't have upsets all over the place, and you wouldn't have underdog teams going to a Stanley Cup Final either.)
Rather than believing Gallant and thinking that Igor had to drop major heat (aka "taking an Islander"); the alternate explanation is that Igor was pissed off at his teammates, after several collisions he was part of during the game.
As Strome said on Wednesday, and as I felt when watching the win from Monday – I didn't think any of this goaltender contact was dirty or intentional. Yea, Hornqvist got a few whacks when trying to push in a puck, but we see these plays in the NHL all the time – including from Chris Kreider.
I know that many think that the Rangers should be getting into pier six brawls every night, especially with all the emphasis on grit that the new regime has put out there; but at the same time, you don't want to be taking penalties every night, risking suspension or receiving injuries either. When it comes to fighting, in a league where the art of pugilism is becoming a lost art – you just have to pick your spots. The days of the "Broadstreet Bullies" are long gone.
And when it comes to a player like a Ryan Reaves, who already has a reputation, coupled in with the fact that he's been hurt twice already this season – do you really want to risk giving the offensive-powerhouse Florida Panthers a power-play? And to go back to Strome one more time here, who also said this – it's not like Anthony Duclair, one of the people who accidentally made contact with Igor, is going to trade dukes with #75 in blue anyway.
---
This is my long way of telling you that I don't think Igor was "pissed off" at his teammates, as other bloggers and members of the NYR media are trying to sell you right now. While Gallant has previously told us that he'll lie whenever he sees fit – I can't see him making up a story about Igor needing to take a dump.
In what I find to be a non-story, I guess we'll hear more about this on Thursday, when CZAR IGOR talks to the media. And for the conspiracy people that are out there, I guess you can say that if Shestyorkin was mad at his teammates – he is not going to admit this (at least not in public) anyway. Carry on!
And to go glass half-full here – Gallant (and the Rangers) are doing a hell of a job to prop up CZAR IGOR as the favorite to win the Vezina Trophy.
---
In our final news update before getting into the plugs segment and going home; also on Wednesday, Gallant talked about the often-injured Filip Chytil. The third line center remains "day-to-day", where it should be noted that unlike Kakko and Reaves from earlier this season – Chytil is not on the injured reserved list.
Gallant said he's not sure if Chytil will be ready for the weekend, but did say that he wouldn't rule it out either.
At the earliest, we'll find out about Chytil's status on Friday, as that is when the Rangers travel to Columbus for the game on Saturday, before returning home to play the Devils on Sunday. If Chytil's on that flight, his chances of returning are good. If not, you know the rest.
PLUGS time.
---
The first plug of tonight's blog – the mandatory plug for my new book, "The New York Rangers Rink of Honor and the Rafters of Madison Square Garden". And let me say this – thank you to everyone who has bought one, as my Amazon sales have exceeded all expectations, where for a limited time (that damn Mark Messier who just released a book!), my book was number one on the Amazon hockey book sales charts.
As mentioned previously, the book is now available in hardcover, in paperback and in Kindle formats. To purchase a copy of the book, visit this link:
https://www.amazon.com/Rangers-Rafters-Madison-Square-Garden-ebook/dp/B09CM5N2WD
For those still looking for signed paperback versions of the book, I have 6 copies left for sale for $25 (includes shipping price) through me directly. Here is all the information on that:
---
Here are my last few blogs in case you missed them: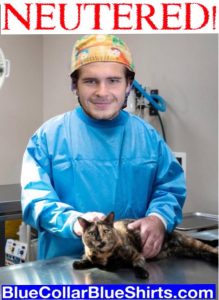 ---
---
---
On Tuesday, 11/9, "The Blueshirt Underground Show" returned with one of their funniest episodes (of many) to date, including bits on Gallant going off on Mollie Walker, Sam Rosen's orgasmic "OH YEAH" calls and more. To watch the show, click the play button below:
---
If you haven't already, subscribe to this blog for the next update:
---
Up next: usually, whenever you think it will be a slow news day, something crazy happens. We'll see if that rings true between now and Saturday, when the Rangers visit Columbus.
I'm up to my ears in books right now, as I have several more to read and review on this site. I'm also working on my second book, "The Best & Worst Trades in New York Rangers History (And Everything In-Between)" (working title!), where this thing may have to be broken up into two separate volumes, as this project is already surpassing the page count of my first book which ran at 540 pages.
I'll definitely be back on Saturday night, if something big doesn't happen between now and then.
Stay FABULOUS my friends.
As always here, thanks for reading and…
LET'S GO RANGERS!
Sean McCaffrey
BULLSMC@aol.com
@NYCTHEMIC on Tweeter