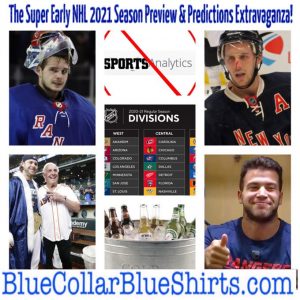 Greetings and salutations everyone and welcome to another blog here on BlueCollarBlueShirts.com. Happy New Year!
While I will cover many things in tonight's super manifesto, I won't bother you with a "2020: Year in Review" segment, as I'm sure no one wants to relive 2020 again. And just to think, just a year ago at this time, 2020 looked so promising:
As has been the case here, during the last six weeks or so at BlueCollarBlueShirts.com, I'm pumping out one mega-blog a week, covering everything in one shot. In my free time, I'm still working on my "New York Rangers Rink of Honor" book, a book that is now up to 400 pages and almost complete. If all things go according to plan (and you can never plan ahead in 2020!) this manuscript should be finished by this weekend. After that, it's all the little things – the proof-reading, graphic insertions, getting rights to said graphics, the editing, and all of that other tedious happy horseshit that needs to happen in order to publish a book.
As far as a release date, I still have no idea of when that will happen, but I'm hoping to have this book published, printed and ready for sale by the 2021 Stanley Cup Playoffs. That may be a tough goal, but it's a goal nonetheless!
In tonight's blog, the two main events are my "2021 NHL Season Preview & Predictions" and a lengthy recap & review of the latest 75 minute episode of Tony DeAngelo's "Watch Your Tone" podcast. Sandwiched in between these two segments, is all of the latest news in the NHL and a few updates on the New York Rangers.
There's a lot to get into tonight, so let's get rocking and rolling. Of course, before doing so, it's time for everyone's favorite segment – the PLUGS segment!
Here are my last few blogs in case you missed them or need a refresher:
---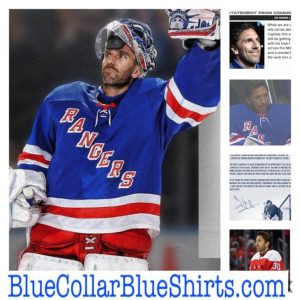 ---
---
---
As I begin to talk about the upcoming 2021 NHL season, perhaps this preview isn't coming to you as early as I originally thought. After all, it's been easy to lose track of time and the dates here in 2020. As I look at my trusty (and officially licensed) New York Rangers calendar, we are now under two weeks away from the first puck drop of the 2021 NHL season. Time flies when you can't leave your house at night!
In a preface to what I'm about to say, regarding my 2021 NHL season preview and predictions, I have to say the following – who the hell knows what's going to happen during the 2021 NHL season? While yes, during my last few blogs, I gave you all of the information for the upcoming season, if 2020 taught us anything, it's to always expect the unexpected.
Just think, if I wrote this blog a week or two ago, that blog and preview would've already been dated, here on New Year's Eve of 2020. Over the course of the last two weeks, we found out that Henrik Lundqvist has a serious heart condition, which is preventing him from participating in the 2021 NHL season. We also saw both the Arizona Coyotes and Ottawa Senators make a bunch of roster transactions, transactions that include members of the New York Rangers alumni. In addition, we saw "The Big Z", in Zdeno Chara himself, leave his post of fourteen years with the Boston Bruins, as on Wednesday, December 30th, Chara signed a cheap one-year deal with the Washington Capitals.
If that wasn't enough for you, we also saw the Chicago Blackhawks get hit with a double-whammy, as it was announced that Jonathan Toews will be out indefinitely with an unspecified illness. Making matters worse for the Blackhawks, is that they lost Kirby Dach, who broke his wrist during the World Juniors Tournament in Edmonton. If you don't know this fact already, Dach was the third overall pick of the 2020 NHL Draft, and was expected to have a strong rookie season with the Blackhawks. Instead, Dach may not make his debut until the 2021-2022 season.
That said, when it comes to the Dach injury, this news just increases the odds that either Alexis Lafreniere or Igor Shestyorkin will win the Calder Trophy this season. Talk about a Blueshirt silver lining!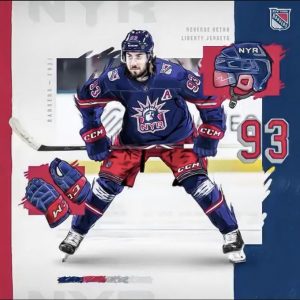 Whenever you attempt to preview or predict anything in sports, there is always the chance that injuries may occur, which in turn, could derail the season of a team. That's just the way it goes. However this year, not only will teams have to battle injuries, teams will also have to battle COVID-19. With the NHL schedule being what it is, where teams are competing under a "baseball" schedule; you'd have to think that several teams this season will benefit when their opponent has to pull players from their line-up for COVID-19 related reasons. With wins being truly at a premium during a shortened season, losing manpower could swing a season for a team.
In addition, with players having a long layoff, compounded with the condensed schedule, players may be more prone to injury than ever before.
So what am I trying to say here? Simple – when doing this preview and giving out my predictions, I'm using all the facts that are available, the current roster information that's out there and using stats from games played from nearly a year ago. However, one injury or one team coming down with the case of the "covids", could blow all of this up. That said, it's always fun to do these write-ups and then look back at them once the season is concluded.
For the purpose of this preview, I am listing the teams, by division, in the order that I predict they will finish in. After looking at each team, I'll give you my Stanley Cup Final prediction and then we can all laugh at it in July of  2021. (Although, I was right about the Tampa Bay Lightning during my 2019-2020 NHL season preview blog!)
I do want to make note, so I don't have to repeat these two points throughout the entire preview, is that I put a big emphasis on both head coaching and goaltending. In a condensed schedule, teams will need a smart head coach to make all the necessary adjustments. Teams will also need a strong back-up goaltender, especially with so many back-to-back games scheduled.
For example, I think the Rangers have a good shot of making the playoffs this year, because they have two strong goaltenders. I think Edmonton misses the playoffs because they lack a true number 1 starting goaltender. In addition, I see Washington going far, because they have a great coach in Peter Laviolette. I see Anaheim going nowhere, because I don't think Dallas Eakins is among the class of elite coaches in this league.
Without further ado, I present to you, "The Super Early NHL Season Preview & Predictions Extravaganza!"
---
NORTH DIVISION
Toronto Maple Leafs – While Calgary may challenge Toronto for first place in the division, if Toronto doesn't finish in either first or second place in this division, there will be a lot of cynics in the NHL capital city.
With the geographical realignment for this season, including this All Canadian team division, I think Toronto is one of those teams that benefit more so, as a result of this realignment, than the majority of teams in the league. No longer will Toronto have to stress over Boston and Tampa – two franchises that have had Toronto's number in recent seasons.
Of all the teams in the league, Toronto is my lone exception when it comes to possessing good goaltending and head coaching in order to win.
Due to Toronto's high-powered offense, which includes names like Auston Matthews, John Tavares, Mitch Marner, William Nylander, and to a lesser extent, playoff veterans in Joe Thornton and Wayne Simmonds; I think Toronto should take this division, in spite of a coach (Sheldon Keefe) that lives and dies by his charts and questionable goaltending.
Returning to the pipes for Toronto this season is Frederik Andersen, a goaltender who can be streaky. Behind Andersen, Toronto has three back-up goalies signed, all of whom possess NHL experience, in Jack Campbell, Michael Hutchinson and Aaron Dell. While Campbell is the favorite to back-up Andersen, if he falters, it's not hard to envision Toronto giving Hutchinson and/or Dell a shot.
Had the divisions not be re-aligned, and had Toronto found themselves trailing during the season behind Boston and Tampa; I think the talk of blowing up the offense a bit, in order to shore up the defense and acquiring a superior goaltender, would be strong. However, in this new division, I can see Toronto relying on their high-powered offense, as they take first place. That said, and while you can never predict what will happen at the trade deadline, come the playoffs, I think that's where Toronto gets exposed, just as they did last year against the inferior, yet more defensively sound, Columbus Blue Jackets. After all, good coaching and defense wins playoff games, which is why Columbus eliminated Toronto in the qualifying round of the 2020 Stanley Cup Playoffs in the first place.
---
Calgary Flames – If it weren't for injuries during the Flames first round series of the 2020 Stanley Cup Playoffs with the Dallas Stars, including an injury suffered by team leader Matthew Tkachuk; then who knows, maybe it would've been the Flames representing the Western Conference in the Stanley Cup Final?
In the Flames biggest move of the off-season, the Flames got an upgrade in net a bit, moving on from the serviceable Cam Talbot and signing Jacob Markstrom to a mega six-year/$36M contract. To me, that contract is insane, especially for a goaltender with limited playoff experience and for a goaltender that turns 31 years old in 2021. For the Flames, they better win soon, because over time, that contract is going to burn them – no pun intended.
The Flames pretty much have most of their core returning, in addition to several players from Vancouver coming over. In moves that perhaps were pandemic-induced, the Flames and the Canucks saw a few players swap jerseys.
While I think the Flames possess the second deepest roster in this division, the fact of the matter is they've had pretty much the same core for a while now, yet haven't made any damage in the playoffs. How long do you keep going with Johnny Gaudreau, Sean Monahan and Mikael Backlund, before saying this isn't going to work?
Without question, the Flames should be a shoo-in to make the playoffs in 2021, but I don't know how far they'll go. I just don't see them being able to knock off the upper-echelon teams of the league, in teams like the Vegas Golden Knights, the Colorado Avalanche and even the St. Louis Blues.
While I'm not worried about the Flames handling business in the regular season, I do think that playoffs-wise, this team only goes as far as Markstrom takes them, and even then, I'm not sold on Markstrom as an elite goalie in this league, despite the contract he received.
---
Montreal Canadiens – I see the Canadiens surprising a lot of people this season. I'm sure many would rate both the Canucks and the Oilers over the Canadiens, but I wouldn't agree with those fans.
Arguably, the Canadiens have the best goalie tandem in the division, in proven goalies in Carey Price and Jake Allen. They also have a Stanley Cup winning coach in Claude Julien. Even better for the "rogue, blanc and bleu", their roster looks improved from last season, where in the 2020 Stanley Cup Playoffs, the Habs knocked off the Pittsburgh Penguins.
The Canadiens, who while rebuilding on the fly, have put together a nice mix of veterans and young players in their line-up, including landing a proven playoff player in Corey Perry. The Canadiens defense, led by Shea Weber (and boy, oh boy, did the Habs win that Weber/Subban trade from years ago) have improved as well.
While the Habs snuck into the playoffs last season, I see them doing well in this division. Of course, come playoff time, it will be the same question as it has been for years – "Can Carey Price carry this team to a Stanley Cup Final?"
---
Vancouver Canucks – I see Vancouver as the fourth and final team qualifying for the playoffs from this division. Behind Montreal, they should have the deepest goaltending duo in this division, with Braden Holtby and Thatcher Demko. Of course, Demko had the amazing string of games in the 2020 Stanley Cup Playoffs, while playing for the injured Jacob Markstrom. Now the question is this – can Demko translate his 2020 playoff run into success during this season?
The Canucks possess an eclectic group of young talent, behind guys such as Elias Petterson, Quinn Hughes, Brock Boeser and Bo Horvat. In addition, the Canucks got an amazing season out of JT Miller last year, and if that should continue, the Canucks will be a force to reckoned with. In addition, Travis Green, the bench boss in Vancouver, has done well in his role.
The Canucks came within one game of the Western Conference Final last season and it's not hard to envision them having the same success this season. If there will be any controversy for the Canucks this year, it will concern their goaltending, as Holtby can be extremely streaky. If Holtby implodes, can Demko do the heavy lifting?
---
Edmonton Oilers – the Oilers, who were upset in the qualifying round of the 2020 Stanley Cup Playoffs, by the Chicago Blackhawks, did literally nothing this off-season, aside from adding defenseman Tyson Barrie to their roster.
While the Oilers do have two MVP candidates in Connor McDavid and Leon Draisaitl, the Oilers have the weakest goaltending in the division. Even worse, everyone knows about the Oilers goaltending issues, yet the Oilers did nothing about their goaltending, while watching everyone else in the division improve in this department.
Mikko Koskinen and Mike Smith aren't going to carry the Oilers, and even in the event that the Oilers do somehow qualify for the playoffs, due to their prolific offense; the Oilers have no shot of making noise in the playoffs with Smith and Koskinen in net.
No joke, the biggest head-scratcher of this NHL off-season was "why didn't the Oilers do anything to improve their goaltending, especially with a deep pool of NHL goaltenders to choose from?"
Unless the Oilers can land a goaltender at the trade deadline, they're cooked and the franchise will have wasted another year of McDavid's prime.
---
Ottawa Senators – While I'm not bold enough to predict the Senators to make the playoffs, I am bold enough to predict that they won't be the worst team in this division. The Senators made some savvy moves this off-season, replacing long-time goaltender Craig Anderson with two-time Stanley Cup champion Matt Murray. The Senators also made a splash when they signed Evgeni Dadonov. The Senators also landed a natural-born leader, when they traded for Derek Stepan, now formerly of the Coyotes.
Along with new prize Tim Stuetzle, in addition to having some youth in Brady Tkachuk and Thomas Chabot, I think the Senators will surprise some people this season. While it's possible Ottawa finds themselves at the bottom of the division, thus trading off expiring contracts like Derek Stepan's; if the Senators were on the cusp of a playoff berth, I wouldn't be shocked either. After all, anything can happen in the NHL.
---
Winnipeg Jets – While the Jets do possess the current Vezina Trophy winner in Connor Hellebuyck and do have a nice mix of forwards and defensemen, I see them sinking to the bottom of the standings this season.
Of course, while you can't solely base your opinions of a team based on the 2020 Stanley Cup Playoffs, the Jets didn't look so hot in the qualifying round, when Cam Talbot and the Flames outplayed Hellebuyck and the Jets, thus eliminating the Jets in four games.
The Jets do have star power on their team, especially in Patrik Laine, but for whatever reason, I have a gut feeling that the Jets will find themselves as the odd-man out in this division. Of course, some of my feelings on this Jets demise is due to the injuries on their current roster, including Bryan Little, a Bryan Little who won't be ready for the start of the season.
---
CENTRAL DIVISION
Tampa Bay Lightning – Even with Nikita Kucherov due to miss most of the regular season, if not all of it; I see Tampa just running away with this division. In my opinion, no team benefited more than the Bolts did from this division realignment.
Put it this way, Steven Stamkos missed a ton of games during the 2019-2020 season and outside of one Stanley Cup Final playoff game, where he only took one shift, the Bolts were still able to win the Stanley Cup without their captain. With Kucherov out to start the season, the Bolts will pretty much have a healthy Steven Stamkos "replacing" Kucherov in 2021.
The Bolts, the 2020 Stanley Cup champions, still have one of the best goalies, one of the best defenses, one of the best offenses and one of the best coaches in this league. While yes, the salary cap forced Tampa to shed some players from their championship team, outside of really Kevin Shattenkirk, the Bolts are returning with all of their top firepower. (Of course, Kucherov electing to undergo surgery now, rather than doing so earlier, helped the Bolts with their cap issues, as the team was able to retain Anthony Cirelli as a result. Collusion? Conspiracy? Hmmm!)
The Bolts, who no longer have to worry about Boston or Toronto, should be the clear-cut winner of this division.
---
Columbus Blue Jackets – Similar to Tampa, Columbus gets a huge break with this divisional realignment. No longer having to worry about the super-teams from the Metropolitan division, John Tortorella's team should be one of the top teams in this new division.
During Torts tenure in Columbus, the Blue Jackets have been that "little engine that could" team, where they pulled off the greatest upset in the modern day history of the Stanley Cup playoffs, when they swept the Bolts in 2019.
Last season, no team was as decimated by injuries more than Columbus was. Even with all of CBJ's injuries, not only did Columbus make the playoffs, they embarrassed the Maple Leafs in the qualifying round of the 2020 Stanley Cup playoffs too.
As I said at the top of this, great coaching and great goaltending will make all the difference this year. With Jonas Korpisalo and Elvis Merzlikins, the Blue Jackets are more than fine in net.
If there is any concern about the Blue Jackets, it's their offense, but perhaps Pierre Dubois and Oliver Bjorkstrand will improve after their great 2019-2020 season. And if you're looking for a playoff boost, during the off-season, the Blue Jackets added long-time veteran Mikko Koivu to their roster.
While there are "sexier" teams out there and teams possessing more household names than CBJ, I wouldn't be shocked if Columbus went on a deep playoff run in 2021. You can never count Torts out of it.
---
Carolina Hurricanes – I'm giving the Canes the edge over the Stars here, despite the impressive run the Stars had in the 2020 Stanley Cup Playoffs.  While I think Dallas has stronger goaltenders than Carolina, I think the Stars will have that playoff hangover that all losing Stanley Cup Finalist teams experience. After all, in the salary cap era, not one losing Stanley Cup Finalist team has ever returned to the Stanley Cup Final. Then, when you compare the Canes to the Stars, the Canes look like a team on the rise, where the Stars may have already peaked.
The Canes, who have one of the best top lines in the league, with Sebastion Aho, Teuvo Teravainen and Andrei Svechnikov; the Canes should replicate their offensive success from last season, if not surpass it. The Canes also have a nice core, a core that now has tasted the playoffs the last two seasons and that are now looking to get over the hump.
Despite Brady Skjei in Carolina, I'm not worried about Carolina's defense. What does concern me, is like the Oilers, the Canes do not have a true number one goaltender. If there is any true weakness in Carolina, it's at the goaltender position. Simply put, James Reimer and Petr Mrazek aren't going to swing games. They might keep Carolina in games, but it's hard to see either goalie being able to stand on their head during a playoff run.
Again, similar to Edmonton, for the Canes to have playoff success, they'll need to add a true number one goalie at the trade deadline.
---
Dallas Stars – When it comes to the Stars, my gut feeling for them is a playoff hangover and a first or second round exit from the playoffs.
The Stars do have solid goaltenders, but both of their goaltenders will turn 35 in 2021. In the case of Ben Bishop, the presumed starter, it always seems like he's injured. While Anton Khudobin had a great run in the 2020 Stanley Cup playoffs, I don't know if lightning will strike twice. (Pun intended.)
The Stars can play both ends of the puck, as they can blow out teams and come back down from a multiple goal deficit. They can also defensively shut down teams as needed too. While the Stars do have some nice younger talent in Denis Gurianov and Joel Kiviranta, two stars (pun intended again) of the 2020 Stanley Cup Playoffs; the Stars also have many aging players on their team, players who may be at a disadvantage with a condensed schedule.
I do think the Stars will easily qualify for the 2021 playoffs and they should also be players during the trade deadline as well. The Stars blue line should be a contributing factor to the Stars success this season.
---
Florida Panthers – The Florida Panthers will need goaltender Sergei Bobrovsky to figure out whatever plagued him last season, correct that condition and go back to being a Vezina contender again. If he doesn't, the Panthers will have no shot of contending this season.
Led by Aaron Ekblad and Keith Yandle, the Panthers do have a decent blue line. However, outside of Barkov and Huberdeau, the Panthers forwards leave a lot to be desired.
I'm giving the edge to the Panthers over the Predators here, only because I think a Joel Quenneville ran team is better than a John Hynes team.
---
Nashville Predators – Sorry Nashville fans, I just don't see it for the Predators this season. Similar to the 2015 New York Rangers, behind an aging and out of his prime European goaltender in Henrik Lundqvist; it's always been my opinion that the Predators peaked after the 2017 Stanley Cup Final, a Predators team which included an aging and soon-to-be out of his prime European goaltender in Pekka Rinne. As it is right now, Juuse Saros will get more games than Rinne in net this season.
Yes, the Predators have some great talent in Roman Josi, Filip Forsberg and Ryan Johansen, but this roster can't compare to the top three teams in this division. It's at the point where the Predators have to accept the inevitable, blow up their roster and rebuild – just like the Rangers did. This team just isn't deep enough to compete with the upper-echelon teams of this league and their qualifying series loss (in four games) to the Arizona Coyotes, in the 2020 Stanley Cup playoffs, is proof of that.
---
Detroit Red Wings – The Red Wings, who became historically the worst team of the modern era last season, have no where to go but up. If anything, the biggest concern for the Red Wings in 2021, is to make sure that Dylan Larkin doesn't throw up out of disgust.
It's going to be another rebuilding year for the Wings this season, as they look to be players during the 2021 NHL Draft Lottery.
As far as why I'm giving the edge to the Wings over the Blackhawks here, it's because Steven Yzerman is the team's general manager and because I'll take the Wings netminders, of Thomas Greiss and Jonathan Bernier, over the unproven goaltender mess in Chicago. And admittedly so, I do think Marc Staal will provide leadership to this young team, even if Staal is dealt at the trade deadline to a contender.
---
Chicago Blackhawks – The Blackhawks are in a state of despair right now, as both Jonathan Toews and Kirby Dach will most likely miss the bulk of the season, if not all of it. If that's not bad enough, the Blackhawks bidded adieu to long-time franchise goalie Corey Crawford in the off-season. In Crawford's steed are Collin Delia and Malcom Subban; two goalies who wouldn't incite fear in skaters at the peewee level.
As is the case in this horrible salary cap era, the Blackhawks are now victim of their own success, as massive contracts to their core players of their Stanley Cup teams, including Toews and Patrick Kane, have crippled the team's salary cap in the present day. On the bright side for Chicago fans, you can never take away the three Stanley Cups that the Hawks won during the last decade.
The Blackhawks are going to stink this year, and it should be neck-and-neck between Chicago and Detroit, in order to see who gets the better odds at the NHL Draft Lottery.
---
WEST DIVISION
Vegas Golden Knights – In Year 4 of the franchise, and while it seems silly to say this due to how young this team is – it's now shit-or-get-off-the-pot time for the Golden Knights. The VGK have a lot of money locked up in their star players, with the new star player being the $8.8M man, in the 30 year old Alex Pietrangelo. Giving a defenseman that kind of a money, until he's the age of 37; well that's a hell of a gamble, as you'd expect with a team playing in Las Vegas!
If anything, while Pietrangelo is the better defenseman; his situation with the Knights is similar to Ryan McDonagh's situation with the Bolts. The Bolts definitely overpaid McDonagh, with the hopes of winning a Cup quickly. That's what needs to happen here for the Knights with Pietrangelo. If Pietrangelo helps VGK win the Stanley Cup, as McDonagh did with the Bolts, it will be easier to forgive the final years of Pietroangelo's contract.
While "cake-walk" isn't the best phrase here, the Knights should take this division, as they do have the best goaltending tandem in the division, with Robin Lehner and Marc-Andre Fleury. The Knights also have a solid defense and an elite group of forwards, which is now led by Mark Stone.
Spoiler alert: I have the Vegas Golden Knights going to the Stanley Cup Final this year. Whether they can knock off Tampa Bay or not, that's another question.
---
Colorado Avalanche – some may predict Colorado not only to win this division, but to win the Stanley Cup too. However, while Colorado has the best top line in this division, in Nathan MacKinnon, Gabriel Landeskog and Mikko Rantanen, combined with a great defense; when I see Philipp Grubauer and Pavel Francouz as the two goalies, I just don't see Colorado toppling Vegas.
While Colorado, in the 2020 Stanley Cup Playoffs, had injuries to both their forwards and defensemen; their goaltending was their most obvious weakness. And that's even before Michael Hutchinson, a Hutchinson who was the third string goalie, had to take over in net during the playoffs, as a result of injuries.
Put it this way, in a seven game set against Vegas, I'm taking both Marc-Andre Fleury and Robin Lehner over Francouz and Grubauer. Like Edmonton and like Carolina, Colorado did themselves no favors by not bolstering their barrel.
---
St. Louis Blues – while the Blues lost Pietrangelo to Vegas in the off-season, they perhaps found a better, cheaper and younger replacement in Torey Krug, now formerly of the Boston Bruins.
Led by new captain and the hero of the 2019 Stanley Cup Playoffs, in Ryan O'Reilly, the Blues still have the core of their 2019 Stanley Cup team. However, going into the season, both Vladimir Tarasenko and Alexander Steen, two stars of the Blues, will start off the season on the injured reserve.
Goaltender Jordan Binnington, who was lights out at the beginning of 2019, had some controversy and drama by the time the 2020 playoffs concluded. He will need to regain his form to compete against the goaltenders in Vegas.
An upset first round loss, to the Vancouver Canucks in the 2020 Stanley Cup playoffs, should be a wake-up call for this now veteran team. While I see the Blues rebounding, I don't know if they have enough weapons to knock off Vegas or Colorado. Fortunately for the Blues, they did their job in the 2019 Stanley Cup Playoffs.
---
Minnesota Wild – Despite the Wild acquiring one of my favorite goaltenders in Cam Talbot, I think the Wild are pretty much in the same position that they always find themselves in – good enough to make the playoffs, but not good enough to win a round. It's pure bridesmaid syndrome in hockey happy Minnesota.
I see this as a season where general manager Bill Guerin tries to fix the mess he inherited from former general manager Paul Fenton. The Wild will also be without former captain Mikko Koivu, as during the off-season, the Wild decided to move on from Koivu. It may be the right decision for the Wild, but now someone new will have to step up as a team leader.
Mats Zuccarello, who has a huge contract with the Wild, will start the season on the injured reserve, which compounds matters for a Wild team that needs a hot start in this division. As has been the case for some time, the Wild will most likely find themselves in the middle of the pack and be home after the first round.
---
San Jose Sharks – The Sharks, like the two other California teams, missed the playoffs in 2020. I see that same scenario repeating in 2021. Like the 2015 Rangers and like the previously mentioned 2017 Predators, after the 2016 Stanley Cup Final, a Sharks loss to the Penguins; the window for a Sharks Cup run was closed. It's time for the Sharks to blow it all up and that includes trying to unload Erik Karlsson's insane $11.5M contract.
While Martin Jones has been a good goaltender over the years, he showed signs of slipping last season. Devan Dubnyk, his back-up, played his way out of Minnesota last season.
The Sharks, who saw Joe Pavelski go to Dallas last season and saw Joe Thornton go to Toronto this season, are just a mess. A complete rebuild is needed.
---
Arizona Coyotes – the Coyotes are an absolute mess right now, as a result of the John Chayka situation. In turn, the Coyotes are sellers, as they recently unloaded Derek Stepan to Ottawa.
The 'Yotes, who do have serviceable goaltenders in Darcy Kuemper and Antti Raanta, don't really have veteran leadership. While Oliver-Ekman Larsson remains one of the top defenseman of the league, after him, it's a bunch of eyebrow-raisers.
With the Coyotes looking to fix their current troubles and trying to get closer to the salary cap floor, I can see them sinking in this division and trading off pieces at the deadline, including Phil Kessel.
---
Los Angeles Kings – One of the seven teams that missed the playoffs last season, the Kings remain a shit-show. The team is much older now, and Jonathan Quick, now 34 years old and the goaltender that carried the team to two Stanley Cup victories, is now regressing. Cal Peterson, Quick's back-up, doesn't instill much confidence either.
Similar to the Coyotes, the Kings have a great defenseman in their line-up, in Drew Doughty, but after that, it's a bunch of question marks. When it comes to the black and silver forwards, while Anze Kopitar is a perennial Selke award candidate, there's not much else to write home about.
At the end of the day, the Kings are a rebuilding team and present no threat in this division.
---
Anaheim Ducks – Woof.
Going into this past off-season and going into this season, it were the Ducks that had more money doled out, cap-wise, than any other team in the league. Even worse, the Ducks are one of the older teams in the league, with a ton of bad contracts to boot.
The Ducks will most likely join the Blackhawks and the Red Wings, as teams looking to be players at the NHL Draft Lottery. Goaltender John Gibson, who has done magic in Anaheim, will now be backed up by the 40 year old Ryan Miller. That doesn't sound like a recipe for success.
For whatever reason, in the off-season, the Ducks decided to give Kevin Shattenkirk a three-year deal, worth $3.9M a season. While every team wants to at least give the illusion of being competitive, for a team in salary cap hell, this contract, like the Ducks organization as a whole, is suspect at best.
---
EAST DIVISION
Washington Capitals – while not really the boldest of predictions here, I can see the Washington Capitals not only winning this division, but winning the Presidents' Trophy too. For my money, the Capitals remain the deepest team in this division. Not only did the Capitals add a future Hall of Fame coach in Peter Laviolette during this off-season, the Capitals went out and got Zdeno Chara to join an already stacked roster. While Chara isn't the same player he used to be, his veteran presence and leadership is a nice addition to a core full of NHL veterans.
If there is anything that can stop the Capitals, it's what stopped them in both the 2019 and 2020 playoffs, the two playoffs following their 2018 Stanley Cup victory – injuries. Offensively, and when 100% healthy, including while on the power-play, the only team that can go toe-to-toe with the Caps would be the Tampa Bay Lightning.
I am expecting Alex Ovechkin, TJ Oshie, Evgeny Kuvnetsov and John Carlson to continue their offensive dominance. Goaltending wise, with Henrik Lundqvist out of the picture, I see this as a small minor loss, as Ilya Samsonov should be solid in net. As far as who backs up Samsonov, it could be Craig Anderson, who has always been reliable during his career. Like Lundqvist, Anderson will be tasked to play sparingly and will no longer have the burden of being the man.
To me, the Caps have the best forwards, defense and head coach in the division. The Caps should be a real threat to the Stanley Cup this year.
---
Pittsburgh Penguins – after being embarassed in a qualifying playoff round loss to the Montreal Canadiens during the 2020 playoffs, I see the Penguins rebounding. The Penguins have changed their coaching staff, firing everyone but head coach Mike Sullivan during the off-season.
While Conor McDavid or Nathan MacKinnon may be the best player in the league today, until they win a Cup, it's Sidney Crosby who still continues to shine the most. If there is anything that can hurt the Penguins, it's injuries, injuries that decimated their roster in recent years, including the chronically injured Kris Letang.
Goaltending wise, for the first time in years, the team will be without both Marc-Andre Fleury and Matt Murray. Instead, it's up to Tristan Jarry and Casey DeSmith to man the pipes. While both of these goaltenders looked okay last season, it remains to be seen if this duo can last for a full season and during a playoff run. That said, I'm not suggesting these goalies will fall apart, but I do think goaltending is the team's biggest weakness.
After back-to-back Stanley Cup victories in 2016 and 2017, the Penguins have free-falled a bit. I see them returning to prominence this season.
---
New York Rangers – while I will do a full preview on the Rangers 2021 season most likely next week, I think the Rangers are set up nicely to compete in 2021. When you look at the division, what team can boast a better pair of goaltenders than the Rangers do, in Igor Shestyorkin and Alexandar Georgiev?
For the Rangers to have success this season, Artemi Panarin and Mika Zibanejad will have to pick up where they left off. If Alexis Lafreniere can become an instant sensation, the Rangers could win a round or two in the playoffs.
When it comes to the weaknesses of the team, it's obviously the team's center depth and left defense positions. Without a wild card to rely on, the Rangers must limit their defensive mistakes, in order to make the playoffs. Under new defensive coach Jacques Martin, I think they will.
Another player to watch will be Tony DeAngelo, who will no longer have the luxury of playing aside Marc Staal. If TDA can continue to post gaudy offensive numbers, the Rangers should be a playoff team.
---
Philadelphia Flyers – the Flyers were one of the best stories of the NHL last season, where prior to the pandemic, they were dominating everyone. After disposing the Canadiens in the first round of the 2020 Stanley Cup Playoffs, the Islanders created havoc through their grinding style, thus eliminating the Flyers in a seven game second round series.
The Flyers have a great roster and a proven regular season coach in Alain Vigneault. However, for the Flyers to really get over the hump, they are going to need Claude Giroux to really step it up this year. They'll also need Kevin Hayes to replicate his 2019-2020 season.
When you look at the Flyers roster, they have the parts, but it's all about these players living up to their potential rather than just having potential.
Goaltending wise, Carter Hart is a great goalie, but Brian Elliot, Hart's back-up, is suspect at best. Hart is going to need to continue to steal games and snap the curse of bad starting Flyers goaltending, for this team to be a threat in the playoffs.
---
Boston Bruins – I think the Bruins, losers of the 2019 Stanley Cup Final, are on the decline, a decline that will see them miss the playoffs, due to them being placed in this uber-competitive division. While I think Toronto and Tampa made out nicely as a result of divisional realignment; two teams which were Boston's foes in the old Atlantic Division, I just think Boston is screwed here.
Losing Zdeno Chara, the captain of the team, hurts Boston tremendously. While Chara isn't the player he used to be, you'd have to be an idiot to think he won't be severely missed.
Goaltending wise, I think Tuukka Rask has peaked and Jaroslav Halak will be outplayed routinely by the other back-up goalies in this division.
While Boston still has a great group of forwards, the team is much older. As we saw in Boston's 2020 playoff loss to Tampa, speed will beat this Boston team, and there's a lot of speed in this division.
---
New York Islanders – yes I'm a Rangers fan and yes I'm an Islanders hater, but I thought the 2020 Stanley Cup playoffs, where the Islanders made it all the way to the Eastern Conference Final, was more a of Cinderella run than anything else.
While yes, the Islanders can grind teams down, as Tampa displayed in their ousting of the Islanders, speed can beat the Islanders.
Goaltending wise, the Islanders may actually be better this season than last season, with the much heralded Ilya Sorokin joining Seymon Varlamov.
What needs to be said here, is that despite the Islanders 2020 playoff run, is that prior to the pandemic, the Islanders had a hell of a time while trying to score goals. There's not much offense to speak of here. With Mat Barzal still unsigned and without a true playoff grinder in Derrick Brassard around anymore, who is going to join Anders Lee as a goal scorer? A lack of offense dooms the Islanders this season, at least in my opinion. There are just no offensive weapons here.
---
Buffalo Sabres – The Sabres landed the top prize of the off-season, in Taylor Hall, a Hall that will most likely play with Jack Eichel. In turn, like air pissing out of a flat tire, the Sabres were placed in this division, a division where really, I don't even see the most ardent and truest Sabres fan thinking that this team has a shot.
When Carter Hutton and Linus Ullmark are your two goalies, you just have no chance in this division. While Eric Staal should provide some veteran leadership, even with Hall and Eichel, it's tough to see the Sabres top six forwards outplaying the Capitals, the Penguins, the Rangers, the Flyers and the Bruins every night.
Defensively, the Sabres are somewhat okay with the two Rasmus', in Rasmus Dahlin and Rasmus Ristolainen, but after that, there's not much to get excited about.
Sorry Sabres, try again next season. The playoff drought will continue.
---
New Jersey Devils – last AND least (see what I did there?) are the New Jersey Devils. Now with Lindy Ruff behind the bench, Ruff will try to turn this rebuilding shit show around. Luckily, Ruff signed a multi-year deal with the Devils, because that turnaround won't happen this season.
I will bet real cash money, that the Devils finish dead last in this stacked division. Corey Crawford, long past his prime, has the unenviable task of playing behind this team. Mackenzie Blackwood will serve as the team's back-up goaltender and outside of what's going on in Buffalo, may be the worst back-up goaltender in this division.
This will be another season of growth and experience for this new young Devils team, as Jack Hughes, and the now injured Nico Hischier, two former #1 picks of an NHL Draft, try to improve.
PK Subban, who is now the most overpaid defenseman in the league, will now try to rebound after a terrible 2019-2020 season. Subban's name is now currently in the news, as his fiancee Lindsey Vonn dumped him. Subban will either use this romantic failure to inspire himself, with a comeback season, or he will continue his freefall. As a Rangers fan, I'm banking on the latter!
The Devils, who have been lucky at the NHL Draft Lottery, landing both the number 1 picks of the 2017 and 2019 NHL Drafts, could find themselves holding the number 1 pick of the 2021 NHL Draft.
---
When it comes to the Stanley Cup playoffs, while it's not 100% known how the NHL will integrate the Canadian division with the three American divisions, I'll just give you my Stanley Cup Final pick…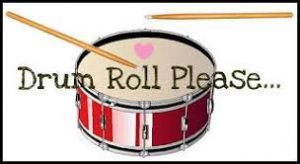 I see the Tampa Bay Lightning repeating and winning back-to-back Stanley Cups. As far as their opponent in the 2021 Stanley Cup Final, I'm going with the Vegas Golden Knights.
Okay, okay, okay, I know what you're saying right now, I'm picking two odds-on favorites to appear in the 2021 Stanley Cup Final. With that said, let me give you my dark horse Stanley Cup Final. Once again…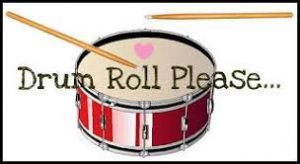 The New York Rangers over the Vancouver Canucks, in a repeat of 1994. Maybe come the Summer of 2021, Ranger fans will scream, "JACK JOHNSON, JACK JOHNSON, JACK JOHNSON", as they once did with Stephane Matteau. Talk about a long-shot bet and a great pay-out!
---
I can't lie to you right now, my head is spinning after writing that 2021 NHL season preview. However, there's more! That said, I wouldn't blame you if you took an intermission right now! Give me credit though, I adhere to my motto of "10,000 words, no ads, one click!"
Let me quickly hit the top news of the week, before concluding with the Tony DeAngelo "Watch Your Tone" podcast recap/review.
---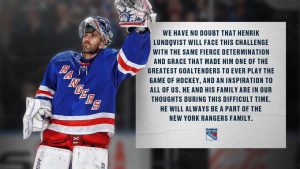 On December 28th, Henrik Lundqvist took to Twitter, where he posted the following statement:
I can't profess to be a cardiologist or even a doctor, (I know, this news may surprise you) but this doesn't sound good for a near 39 year old man, regardless if he's an athlete or not.
Despite my publicly known hatred for Lundqvist's contract over the years, and how I never liked the way he'd bury his teammates to the press, as a human, I hope Lundqvist makes a full recovery. I really do hope he can make an NHL return, and somewhat leave on his own terms. However, this news changes everything. It's now about Lundqvist getting 100% healthy, where he can take care of his family, which includes two young kids. Hockey is now far, far, far behind in the rear-view mirror.
Get well soon.
---
Before getting into Chara, as mentioned in the season preview segment of the blog, two of the Rangers alumni, in centermen Derrick Brassard and Derek Stepan, now have new homes.
Derek Stepan is now a member of the Ottawa Senators, where he won't join the team right away, as his wife is currently due to give birth at any given moment. Good luck to Stepan and his family
Derrick Brassard, ironically has replaced Stepan in Arizona, signing a one year deal worth $1M overall with the Coyotes. Very quickly, Brassard now has one of the most extensive collections of hockey jerseys in the world today.
Of course, the biggest transaction of the week involved Zdeno Chara. As I told you a few blogs ago, I thought there was no way in hell that Chara would sign with the Rangers. Instead, on 12/30, Chara signed with the Washington Capitals for one year, with the Capitals paying Chara $795,000. Of course, Ranger fans cried foul, as Chara, a left defenseman like Jack Johnson, will earn $355,000 less than Johnson during the 2021 season.
A few things here, and then I'll move on.
For starters, YES, for one season, Chara, at $355k less than Johnson, would've been the move to make for the Rangers. However, Johnson signed months ago with the Rangers, before it was even known that Chara was entertaining the idea of leaving Boston.
Secondly, no one knows if Chara would've even signed with the Rangers in the first place. For as much as we love the Rangers, Chara most likely wanted to chase a Cup with a contender. If that's the case, signing with Washington, Tampa, Vegas or Colorado would make more sense than signing with a Rangers team that's still in a rebuild.
Thirdly, for all the Jack Johnson hate I see, it's not like the Rangers are hitching their wagon to Johnson and telling Johnson to carry that wagon all the way down the Oregon Trail. If Johnson doesn't work out, the Rangers will play someone else and say "ta-ta" to Johnson after the season. And really, like many names over the years, even if Johnson does work out, he's probably a "one-and-done Ranger" to begin with, just like how I told you Greg McKegg and Michael Haley would be at the start of the 2019-2020 season.
Lastly, Chara took less money to chase a Cup with Washington. He probably could've got more money elsewhere. At this stage of his career, like Lundqvist earlier in this off-season, Chara took less money to chase a Cup with Washington. While yes, Johnson's contract looks terrible when compared to Chara's, who is to say Chara would've accepted the same offer with the Rangers?
Next!
---
On Wednesday, 12/30, Ryan Callahan took to social media, where on Twitter, he officially announced his retirement with this statement:
While prior to this statement, Callahan's retirement wasn't official; this statement was anticipated. Now it's official – Captain Cally is now retired.
Previously, after news about Callahan's health issues were first made public, I wrote a "Thank You Ryan Callahan" blog, back on June 23rd, 2019. You can read that blog here: https://bluecollarblueshirts.com/cally/
Recently, I've written a ton about both Ryan Callahan and the player he was traded for, in Martin St. Louis. You'll be able to read all of it in my "New York Rangers Rink of Honor" book!
Finally, in our last topic of this manifesto, the Tony DeAngelo "Watch Your Tone" podcast recap/review.
---
In our second main event topic of tonight's blog, it's now time for the weekly "Watch Your Tone" podcast review.
Last week, the show decided to release episode 20 via audio platforms only. This week, the podcast returned visually on YouTube. As usual, the YouTube version is my preferred medium when following new episodes of "Watch Your Tone".
For those looking to listen/watch to episode 21 of "Watch Your Tone", click the play button below: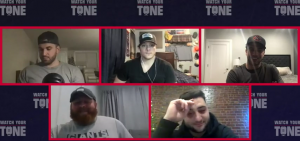 As usual, we are treated to a few bars of "New York, New York" by Frank Sinatara.
Tony DeAngelo opens up the show, and introduces us to this week's rotating co-hosts. While Brother Lou is back, the "OG" of WYT, in Aaron Huffnagle, is out this week. Joining TDA, Brother Lou and Sean the Producer this week are Louis Salerno and Alex Gleason. Of note, Salerno looks like a Chris Kreider doppleganger:
To start episode 21, and before getting into all of the topics and the Josh Reddick interview, TDA mentions that moving forward, the show will continue rotating hosts, with TDA himself rotating in-and-out. After all, TDA has bigger fish to fry right now and won't always be available. Of note, we also get an update on Ron the Gambler here, with the update being that Ron the Gambler has no interest in returning. Hopefully, one day, maybe after the Rangers win the Stanley Cup in 2021, Ron the Gambler will return to "Watch Your Tone", and in turn, will receive a "Canyon of Heroes" ovation.
Episode #21 starts off with some NBA talk. Ugh, not again! This NBA stuff is a snore-fest to me, despite Alex Gleason telling us not to sleep on the Knicks. As mentioned during past "Watch Your Tone" recaps, I understand that some of the WYT listeners/demographic care about the NBA, but personally, I don't. I'm sure other listeners enjoy this NBA stuff more than I do.
While talking about the NBA, Louie Salerno talks about his NBA fantasy team. Talk about riveting material. TDA even laughs about Salerno's NBA opinions, since Salerno's opinions are based on how his fantasy team is performing.
Apparently, NBA star Kawhi Leonard got hurt this week. TDA is shocked that Leonard can't play because Leonard's mouth has a boo-boo. Brother Lou says that most NBA players are soft. I wouldn't disagree.
On a side-note, that's another one of my pet-peeves with the NBA. You have these 6'6″ 250 pound monsters running up and down the court, and they flip, flop, fly and cry, as they flail around all of their limbs when trying to take a charge. Are you telling me these guys do that when playing street ball? It just looks phonier to me than pro wrestling. At least pro wrestlers admit they are putting on a show.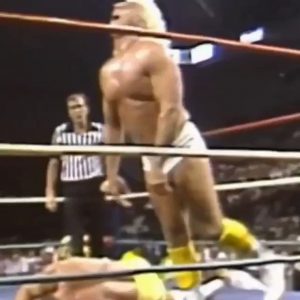 Sticking with the NBA, based on what's said on "Watch Your Tone", it seems like a lot of NBA players are sitting out of games, as they are already resting just one week into the season, in order to get ready for the playoffs. I guess with no fans in attendance, the NBA can get away with this.
After eight minutes of NBA talk, which is eight minutes too many for my taste, the WYT crew switch gears and then start talking about the NFL, where all of the games from Week 16 are discussed. TDA focuses in on the Las Vegas Raiders and their choke job against the Dolphins from this past Saturday night. As noted on past WYT recaps, TDA is a born-again Raiders fan, due to his fandom of Raiders coach Jon Gruden.
Brother Lou and TDA then talk about how analytics are ruining the NFL and how teams are losing games because of it. The DeAngelo brothers are correct here. Like Ric Flair, the topic of analytics would be brought up in the Josh Reddick interview.
Also of note, as I just noticed this when writing this recap (I recap these shows as I watch them in "real-time") Sean The Producer shaved off his porn star mustache! I guess he really does love that MANSCAPED product!
After talking the Raiders, the guys then talk about the classless Jets and how the Jets are now out of the Trevor Lawrence sweepstakes. It's also brought up how Jets head coach Adam Gase will be a goner, which is something everyone knew by Columbus Day of 2020.
TDA and Brother Lou then start talking about quarterbacks and the difference between generational quarterbacks and players that just happen to be quarterbacks. TDA brings up how Lawrence is thought to be a generational quarterback, while quarterbacks such as Carson Wentz, Jared Goff and Sam Darnold are just quarterbacks who were drafted due to a team's necessity at the position.
TDA then brings up JJ Watt's post-game press conference from this past Sunday, where Watt called out some of his teammates for quitting. TDA feels that Twitter "means shit" for JJ Watt and that Watt should've called out his teammates in the locker room, rather than on social media or during a press conference. Brother Lou brings up that maybe Watt did call out his teammates and that Watt's comments were the result of his teammates not getting the message.
TDA continues to hammer the point that Watt should've kept his message in the locker room, rather than talking on social media and/or to the press about his teammates. This pretty much solidifies my opinions on Henrik Lundqvist and the Rangers over the years, as Lundqvist would bury his teammates to the media all the time. What teammate would want to play with a guy (especially without a championship) that trashes his team to the media all the time? Lundqvist was never Mark Messier and JJ Watt sure as hell isn't Tom Brady.
Once wrapping up on JJ Watt, the guys then talk about the NFC West, starting with the Arizona Cardinals. After that talk, the WYT crew talk about the anemic NFC East, as we'll find out who wins that division this Sunday.
Louie Salerno, who says he's a Giants fan, says he'd rather see the Giants lose on Sunday than win the division, because Salerno would prefer the Giants getting a better draft pick than being bounced out in the first round. TDA has my opinion – I rather see my team win and see what happens in the playoffs. It's one thing if you're a Jets fan, rooting for your team to lose for a draft pick. It's another thing to root for your team to lose when they could make the playoffs.
After talking the NFC Least, Brother Lou gives us the latest on the AFC and the playoff picture there. This then spins off into talk of what two teams the NFL would love to make it to the Superbowl this year. TDA feels Roger Goodell would like to see KC vs TB. Brother Lou thinks the NFL would rather KC vs GB. I agree with TDA here – Brady vs Mahomes is the match-up that would do the best ratings and create the most interest. After all, Tom Brady, like the Paul brothers in boxing, some people absolutely despise Brady, but they'll tune in just to root for him to lose.
Up next is some Miami Dolphins talk, with a Tua vs Fitzmagic debate. Everyone pretty much agrees that Fitzpatrick should be the starting quarterback of the Dolphins right now, since the the team has a chance to make a run in the playoffs.
Sticking with the playoff themed talk, TDA goes around the horn and asks his co-hosts for all of their picks for Week 17. Is this Tony DeAngelo or Tony Reali?
In our last NFL topic, everyone on the panel gives out their Superbowl picks. Both Lou's like the Chiefs, with Salerno liking the Packers as well. Gleason goes with the Bucs over the Chiefs. Sean The Producer goes outside the box and says he likes the Saints over the Bills. I like the creativity. TDA thinks we'll see a Chiefs vs Seahawks Superbowl. TDA then says he doesn't see Aaron Rodgers or the Packers making the Superbowl.
Worth noting here, whether it's because of these recaps or not, Sean The Producer, who was previously a mute during the last few episodes, was an active member of the panel during this episode. It was nice to hear from him.
Before moving on from the NFL, Tony DeAngelo talks real quick about fantasy football and the league that he's in with other members of the New York Rangers. TDA says that Howden and Lindgren made the championship game in that league of current Rangers. TDA also mentions that he's the commissioner of this league, as he's the one who collected all the money and how he's in charge of pay-outs.
TDA says that before the championship game, TDA asked Lindgren and Howden if they wanted to chop the pot. TDA says Lindgren said no problem with that idea, while Howden was against splitting pot. However, Howden eventually agreed.
In the championship game, Lindgren had Kamara and Evans on his roster, two players that just went off in Week 16, with Kamara racking up 58 fantasy points. As a result, Lindgren won the league, but had to split the pot with Howden, a Howden who originally didn't want to split the pot.
As they say, "that's fantasy football Suzyn".
After 40+ minutes of NBA and NFL talk, World Series Champion Josh Reddick joins the show. Going into this interview, I was "meh" about the interview. After all, I'm a Yankees fan and can't stand the Astros. However, once the interview was completed, Reddick made a fan out of me.
TDA opens up his interview with Reddick by talking about the San Diego Padres and the moves they've made this off-season. Reddick is impressed by what San Diego has done so far.
TDA then asks Reddick about his current status as a free agent, where Reddick says it's slow. Reddick says how the owners are saying how they have no money right now. Reddick also adds that it's basically a wait-and-see approach for all MLB free agents.
Reddick says his off-seasons have changed in recent years, due to the fact that he's now married and a family man. Reddick mentions that his wife is a former professional snowboarder and how he has a cabin somewhere in Colorado.
TDA brings up how Reddick is a big pro wrestling fan and Reddick's fandom of Ric Flair. WOOOO! Reddick mentions how fans still chant WOOOO at WWE events to this day, some 35+ years after Flair's prime.  Reddick is happy to carry on Flair's traditional WOOOO, as the two became friends during Reddick's days with the Astros.
Reddick says that his current split from the Houston Astros "sucks". Reddick says that chapter is over for him and it's time to move on to the next one. Reddick also says he enjoyed himself while playing for the Oakland Athletics.
Reddick then talks about his formative years and his path to "the show". Some guy wearing a beanie also starts talking here, but I have no clue who he is, as that guy was never introduced to us. I assume he's a friend or producer of Reddick's.
TDA brings up that Louie Salerno is a big Billy Beane fan and how Reddick played under Beane. Reddick says he and Beane got along sometimes. Reddick says that Beane, in the current day, isn't the person that was depicted in the movie "Moneyball".
Reddick thinks like Tony DeAngelo and myself – he hates analytics! Reddick says how can any chart or computer nerd tell him how to hit a 98 mile-per-hour fastball? Reddick says he never looks at analytical data ever. Reddick says managers are currently using computers to take at-bats away from Reddick, as Reddick will be pinch-hit for. Man, it was great to hear Reddick talk so open and honestly here!
Reddick is disgusted how the analytical world is taking over sports and thinks it will continue to get worse. Reddick mentions that every ball player gets an iPad to check out analytics. Reddick then said he took that iPad and tossed it in his locker. (Former Ranger John Scott, on his podcast "Dropping The Gloves", said he did the same thing during his career too.)
Sean The Producer and Reddick then talk about the art of bunting. This was good stuff. I'm glad STP piped up here.
At this point, Brother Lou wanted to ask Reddick a question. However, before asking his question, Brother Lou mentions that he plays slo-pitch softball, which immediately created laughter between TDA and Reddick. Brother Lou talks about how to approach the batter's box and hitting. Reddick says confidence plays a huge part in becoming a successful hitter.
Reddick then confirms TDA's speculation – pitchers are getting better and throwing harder in today's era of baseball. Reddick says the level of pitching has jumped up from even 5-6 years ago.
TDA and Reddick then talk about consistency, slumps and hot & cold issues in baseball. Of note, Reddick is just amazing, as he is popping jokes and showing off his great personality. What a great guest for WYT, and this is me saying it, as someone who only cares about the Yankees and nothing else in baseball. (I can watch any football or hockey game and any UFC fight, but with baseball, I can only watch the Yankees. Baseball is just too slow to me and I hate all the analytical graphics that are on every broadcast. Who gives a flying Father Fink about exit velocity?)
Reddick, who holds nothing back in this interview, then shares some drinking stories with the WYT crew. Reddick says he prefers dive bars over clubs. I am in the same camp as Reddick here.
When it comes to the grind of the 162 game MLB schedule, Reddick says sleep, and getting good quality sleep, is very important. Reddick and TDA then talk about their tub preferences, with TDA being a fan of hot tubs and Reddick being a fan of post-game ice tubs. Of note, I'm a fan of ice tubs too:
After talking tubs, Reddick talks about the party culture of baseball players, where he alludes to starting pitchers being able to enjoy a party lifestyle more than a regular day player. Hello CC Sabathia!
Reddick talks about all the downtime on game day, mentioning that he'd rather hang out in his hotel room than sit around at the ballpark for seven hours. Reddick then talks about his pregame routine.
Gleason then asks Reddick about all the rule changes during the pandemic 2020 season. Reddick wasn't a fan of the man on second base during extra innings. Reddick mentions that he's old school and hates all these rule changes, including automatic walks.
Reddick says Jose Altuve is the best player he's ever played with. Reddick says Justin Verlander is the toughest pitcher that he's ever faced.
Reddick talks about his current free agent status again and says he'll most likely sign with the first team that gives him a significant deal. In other words, he's not chasing a World Series, as he already has that under his belt. Reddick says he wouldn't mind joining the Braves, since he's originally from Georgia.
Reddick talks about his Josh Reddick Foundation, but doesn't envision that ever becoming a full-time job for him. Reddick would love to play until he's in his 40's, where then he'd like to fish, golf and manage the baseball games of his children.
After talking some golf, TDA wraps up the interview with Reddick. This was good. Upon the conclusion of the interview, Sean The Producer tells us how we can donate to the Josh Reddick Foundation.
TDA then thanks us for listening, promotes next week's show where hockey talk is promised and that concludes the final "Watch Your Tone" episode of 2020.
After several lackluster episodes, I thought this was one of the better episodes of late.
That said, this is a hockey podcast, featuring a current NHL hockey player, where in this 75 minute episode, no hockey was discussed. As a one-off, I thought this episode was good, as the Josh Reddick interview carried the show. However, if the podcast is going to be all about the NFL and NBA, it will become easy to find something else to listen to/watch. Of course, the NFL will soon be over and hockey will soon be here, so you'd have to think hockey would become the top topic on this podcast again.
While it's hard to be nostalgic about something that just debuted this year, I just can't get into the new co-hosts of Gleason and Salerno, most likely because they spend most of their time yammering on about the NBA. I rather just hear a combination of Brother Lou, Huff, Sean the Producer and TDA rather than adding new co-hosts to fill a spot. Plus, when it comes to Salerno and Gleason, they don't add anything different. They like the KC Chiefs too. They like Mahomes too. It just becomes redundant. You don't need five people saying the same thing. If WYT is going to add a new co-host, they are better off adding an antagonist, to play a devil's advocate role, rather than a parrot.
While I don't want to come off as being negative, as I really enjoyed the Josh Reddick interview; I do enjoy Brother Lou and Huff much more than the new co-hosts. Huff and Brother Lou always let their personalities come out with their bits. I just don't get the same vibe from the new co-hosts.
If your time is limited, skip the first forty minutes of the show and go straight into the Josh Reddick interview. The interview is that entertaining, even if you're not a baseball fan. However, if you're looking for hockey stuff, this wasn't the episode for you. For fans looking for hockey talk, it seems like we'll get that during episode 22.
---
If you haven't already, subscribe to this blog for the next update:
---
If you're still with me here, thanks for reading and Happy New Year. I'll be back next week with a 2021 New York Rangers preview. From here on out, it's all about getting this manuscript finished!
As always here, thanks for reading and…
LET'S GO RANGERS!
Sean McCaffrey
BULLSMC@aol.com
@NYCTHEMIC on Tweeter and on Parler
Follow the BlueCollarBlueShirts.com Facebook Group by clicking this link: https://www.facebook.com/groups/1564026407193056/