"I wish things had happened differently, but like I said before, I'm not in any way playing the victim card."- Tony DeAngelo, on 2/12/21, to Larry Brooks of the New York Post, in a quote that was then ran on the New York Post on 2/13.
Another quote from that same interview, a quote that either Larry Brooks or his New York Post editors thought was so huge, that they highlighted it, put it in bold print and increased the font size when running it? This one:
Not for nothing, but I've followed Tony DeAngelo on Twitter ever since he was traded to the Rangers in June of 2017. I've watched his pregame and post-game interviews. I listened to every single one of his "Watch Your Tone" podcasts, where I then recapped each episode on this site. That all said, there is just no way Tony DeAngelo came up with the word "insurrectionist" on his own. I'm of the belief that Larry Brooks asked Tony DeAngelo, "Are you an insurrectionist?" and DeAngelo replied with "I'm not an insurrectionist."
And for those of you who don't know what the word "insurrection" means, the website Dictionary.com defines the word "insurrection" as an act or instance of rising in revolt, rebellion, or resistance against civil authority or an established government.
Yes – this is where we are at folks, where not only is Tony DeAngelo alleged of being every -ist in the book by his haters, and where not only do the DeAngelo haters accuse him of supporting every -ism in the book too, DeAngelo is now accused of wanting to overthrow the government. Can you believe we're even talking about this?
For those of you wondering where does this latest -ist story, as in "insurrectionist", stem from, let me answer that question for you now. All of this started because Tony DeAngelo wanted to leave the toxic world of Twitter and join another social media platform instead. Simple as that.
To expand here, all DeAngelo said was that he was thinking about starting a Parler account, which is/was a social media platform that also featured other members of the hockey world on it. However, since this is Tony DeAngelo, he's now accused of promoting civil unrest throughout America by his frothing-at-the-mouth legion of haters. The hypocrisy is just outstanding, considering these people didn't seem too upset about athletes or celebrities promoting the riots that took place this last summer. (Of course, these riots and acts of violence weren't happening in the communities of these celebrities, but that's a story for a different day!)
And as I've been saying for some time now, with the way Tony DeAngelo has been treated by fans who don't have the same political beliefs as him, why would any athlete ever interact with fans on social media? After all, both prior to leaving social media and this recent altercation with Alexandar Georgiev, Tony DeAngelo was the most fan interactive New York Ranger on social media, where in turn, the majority of Ranger fans on social media trashed DeAngelo daily. #BellLetsTalk though, am I right? WE MUST STAND AGAINST BULLYING! STAND PROUD AND SAY IT LOUD – DEATH TO BULLYING! (This is then followed by 7867867867896789 tweets wishing DeAngelo dead, fired into the sun and other sorts of ludicrous nonsense.)
Worth noting too here – other hockey players in the league, several present Rangers included, have started to delete Tweets and Tweets that they have liked, where these players have shown support to conservative politicians. I won't name names, because I don't want to incite the "tolerant" jackals and cretins on social media, but this just goes to show you, these athletes are aware of what's been going on with Tony DeAngelo and don't want to become the latest target from these people who promote the idea of different opinions, as long as your opinions line up with theirs. And as you'll read about later on during this blog, what's going on with DeAngelo is a hot topic of NHL locker rooms, as Marc Staal has recently stated.
I should also mention, for the new readers of this site, as I see the site traffic of this site increasing daily, I know when you talk politics, you will always alienate half of your audience. I will always make an active effort to limit political stories and opinions on this site, because after all, you don't want to read them and there's nothing I can say that would flip a liberal into a conservative or a Republican into a Democrat. That said, this much is a fact – the whole "Cancel Culture" stuff and trying to destroy someone over their political beliefs; well that all seems to be rooted from one side. You do the math. I don't think I have to explain this any further to you.
What an intro!
---
Greetings and salutations everyone and welcome to another blog here on BlueCollarBlueShirts.com. Yes, once again we are talking about Tony DeAngelo. I know you're probably sick of this never-ending roller-coaster, but Tony DeAngelo continues to make the news cycle and you can't ignore it.
I've often wondered, if the internet/social media scene was the same as it is today 10-15 years ago and had this site existed, would Sean Avery be a constant topic of discussion? For me personally, every time I cover/opine on the latest Tony DeAngelo story, I have the feeling that Tony DeAngelo is a bigger product of his era than anything else. While I know Avery got a lot of ink in his time, his time took place in the infancy of social media. This is just something that always crosses my mind.
Think about it. Had Tony DeAngelo been playing in an era prior to the internet/social media, no one would care about his political opinions, which is where most of the hatred for him derives from. The only thing people would care about, and as they should care about, would be about his play on the ice.
And that's really been the crux of my argument in all of my writings about DeAngelo – I don't care how these hockey players think about politics. The only off-the-ice stuff I really care about, is if these guys are criminals or not. Last I checked, DeAngelo doesn't have a rap-sheet that rivals an NFL player. And think about that too – you got guys in the NFL committing murder, rape, abusing children, selling drugs, assaulting women, cheating on their taxes, shooting themselves and all this other bad stuff, but it's Tony DeAngelo that's painted out as Satan himself on a daily basis. It's crazy!
If you haven't seen it already, on Saturday, Larry Brooks landed the exclusive Tony DeAngelo interview. To show you how important or big this story was, this interview and article on DeAngelo is the longest thing that Brooks has written this season. Of all the things the Rangers have done this past off-season and during this season, it's Tony DeAngelo that has garnered more words out of Larry Brooks than anything else.
In addition, and not for nothing, if you're Brooks or any of these beat reporters that relies on clicks and advertising revenue, you should hope that NYR and DeAngelo can come to a peace accord. It's what's best for not only the Rangers and DeAngelo's business, it's also what's best for the business of the NYR media.
And heck, look at Adam Herman. It took Tony DeAngelo for Adam Herman to get his blog acknowledged by both John Davidson and Larry Brooks. Isn't it ironic, how Adam Herman, the supreme SJW, was trying to cancel Tony DeAngelo on the first day of "Black History Month", but it was Herman that wound up canceling himself, with his made-up story full of flat-out lies? You gotta love the irony! (Let's also not forget the biggest story here – Herman tried to use K'Andre Miller, as if he was "Token" from "South Park", in an attempt to push his lies. In his attempt to cancel DeAngelo, Herman falsely and recklessly dragged Miller into his fan-fiction and BS.)
In tonight's blog, I'm going to look at this Tony DeAngelo interview and article from every angle possible. I really think this interview and article was interesting for many reasons, which I'll soon get into.
For those of you who haven't read it, I urge that you do. You can read the article and interview here: https://nypost.com/2021/02/13/ex-rangers-player-tony-deangelo-bares-soul-in-interview/
Seriously, if you haven't read it, click that link. I'll wait. I think it's important for you to formulate your own opinion and get your own take on it before I continue on.
---
For fans of all sports, including hockey, you often hear about the "game within the game". To use another -ist here, as in "conspiracy-theorist", before getting into this interview itself, you have to look at why Larry Brooks was chosen to conduct it. And again, I'm looking at this story and interview from every angle, so while I don't truly believe there is any "conspiracy" here, I do want to look at all the facts too.
For years on this site, I've told you how the Rangers have used Larry Brooks in the past, as a way to put out information, specifically when it comes to contract negotiations or other player specific information. All you have to do is check the archives of this site or the archives of Larry's articles, where he talked about the contract statuses of Kevin Hayes, Mats Zuccarello and Chris Kreider. These are just three examples of many.
While I have no way of knowing if the Rangers gave Brooks the okay on this interview or not, we do know that the Rangers have used Larry to promote their own agenda in the past. That can't be disputed. After all, players will always come and go, while the front office people tend to hang around longer. Just look at Glen Sather's tenure.
This interview/article got a ton of reaction, where I would venture to guess that for all the negative response this article received, where even reporters from ESPN and The Athletic trashed Brooks for writing a "puff-piece" and accused him of being a "public relations director"; that 90% of this negative reaction came from people who just read the headline. It should be noted, that Brooks doesn't necessarily come up with his own headlines either, but as is often the case with a Tony DeAngelo story, his haters will never let the truth get in the way of a good story. It should also be mentioned that Brooks probably has typewriters that are older than his "peers" who are trashing him right now.
In addition, several of Larry's peers accused Larry of "holding water for DeAngelo", as if any Hall of Fame scribe owes a soon-to-be jettisoned player anything. Again, these people will ignore facts when presenting their narratives.
"Ex-Ranger Tony DeAngelo Bares His Soul" perhaps wasn't the best headline for this story. That said, I guess it is a headline that will illicit reaction, one way or the other. For the people who hate DeAngelo, and there are many of them out there, it's safe to assume they would've trashed this article no matter what the headline was anyway.
Seriously, let's face it. Even if this article was about Tony DeAngelo seeing a car accident while driving, stopped his car, performed CPR and saved the lives of every member of a black family in this proposed scenario, there would still be haters of DeAngelo who would say – "BUT DEANGELO DIDN'T REPAIR THE CAR THAT HAS A BLACK PAINT JOB. TONY IS A RACIST! DID YOU SEE WHAT HE SAID IN SARNIA? I NEVER HEARD WHAT HE SAID EXACTLY, BUT I KNOW IT WAS A RACIAL SLUR DESPITE IT BEING SAID MANY TIMES THAT IT WASN'T! RACIST! #BellLetsTalk"
And as I'll soon get into, despite Larry Brooks FINALLY debunking the crap out of Sarnia, all of DeAngelo's haters continued that narrative after this article was printed. Again – they'll never let the truth get in the way of their hatred.
---
Was this article a "puff-piece", as haters of DeAngelo and peers of Larry Brooks are accusing this article of being? I don't think so. While I don't deny that Brooks has a history of writing what best suits the Rangers front office, at the end of the day, he got the DeAngelo interview. What was Brooks supposed to do, say no? He's a reporter and this is a huge story in the hockey world right now, as is evident with everyone commenting about what Brooks wrote. If anything really bothered me about this article, it was the reaction. For all the stuff these people accuse DeAngelo of, Brooks printed facts about these allegations and all of it was ignored.
What really pissed off the DeAngelo Hate Club, was that Brooks said EVERYTHING I've been saying on this site for years. Of course, I'm a small potatoes blogger. Brooks is a Hall of Fame reporter. I can say something that's true but it won't get widely as read or get the attention of something that Brooks writes.
In fact, as we just learned with Adam Hermtrans (who Brooks in this article, and like John Davidson during his press conference, said was a liar, without mentioning Hermtrans specifically by name) the only time facts from a blogger gets mainstream attention is whenever they make up a lie. Sensationalism, and not facts, is what draws clicks these days. I mean really, if I posted this blog with a headline of "TONY DEANGELO SAYS RACIAL SLUR", that would get more clicks and shares than the headline I used tonight and the truth I'm talking about right now.
That said, everything Brooks said in the article? I've given you all of this information here for the last 3.5 years.
In the article, Brooks not only negates the made-up "racial slur" story from Sarnia, but Brooks has Marc Staal and people that actually know DeAngelo defending DeAngelo. The whole "DeAngelo is a bad teammate" narrative was destroyed, because as I'll soon get into, Marc Staal DID NOT have to get involved with this story at all. In fact, it would've been better for him personally had he didn't.
You can argue if DeAngelo deserves a second, third, fourth or whatever number you want to use here chance. That argument has merit. I can't deny that. From a hockey perspective, and as I've told you in the past, since DeAngelo has previously admitted the following himself on his own podcast – he is a hothead. He has a bad temper. His attitude and clashes with his coaches in Syracuse led him out of the Tampa Bay Lightning organization. On his own podcast, during his interview with his ex-Sarnia Sting coach in Trevor Letowski, DeAngelo admitted that his temper got him into trouble there. (You can read the recap/review of that episode of "Watch Your Tone" here: https://bluecollarblueshirts.com/91020/  )
As previously written on this site, you can also make mention that for a player that now looks to be heading to his fourth franchise in his 25th year of age, that's not a good thing. Similar to an Anthony Duclair, there has to be something wrong with a player if so many franchises are moving on from a guy by the time he's 25 years old. That argument has merit too. What doesn't have any merit, is all the -ist accusations labeled to Tony DeAngelo. And really, that's why this article pissed off a lot of people, people who spread all the crazy "I Hate Tony DeAngelo" narratives.
---
In another "game within the game" thing here, Larry Brooks was the perfect outlet for DeAngelo. I don't know if this needs to be said or not, but had Tony DeAngelo went to a Rangers fan blog, this story wouldn't have reached the most amount of eyeballs available. Plus, depending on the blog, just like how Larry is getting trashed and dissected right now, so would've been that blog. For example, if DeAngelo went to a blog/site that didn't like him, that site would've trashed him as they covered the story. If DeAngelo went to a blog/site like this one, who has defended him from day one, this site & yours truly would've been accused of being a patsy for DeAngelo. That said, that's why DeAngelo couldn't go to a blog, no matter how that editor felt about him.
Furthermore, DeAngelo had to go to someone in the press. Had DeAngelo released a statement on his own, whether it was on "Watch Your Tone" or in another video clip, he would've got 100% the hate and dismissal from people, which Brooks is currently incurring right now, including from people who write for The Athletic and ESPN. These people would've never believed DeAngelo, had DeAngelo released something on his own. In fact, it's likely these people would've called him a coward for not allowing a member of the media to interview him.
Larry Brooks, for whatever you want to say about him, is still the top reporter in Rangerstown, USA. He has the biggest audience. He's been around the longest. He's the Hall of Famer. Not only can Larry Brooks take the heat, he's been through this circus many times before, as again, just look at his stuff with Tortorella and Avery. (And I also know that this blog will be slammed for defending DeAngelo too, but now in my seventh year of doing this site, similar to Brooks, none of that crap bothers me. I'll never go with the majority just to be liked. I always stay true to my opinions, something I've done from day one here, as you may know! In addition, when I see some of the people in "the majority", I much rather be a lone wolf!)
If there's one thing that really sticks out today, is that when you look at a lot of people on the NYR beat scene, you know their stance on politics. That never used to be the case. Vince Mercogliano, for as gung-ho and as hard-working as he is, has infused liberal politics into his reporting and tweets. (And that's his right to do so.) As previously recapped on this site, a "BLM" tweet from Trouba was news to Mercogliano this summer. Henrik Lundqvist supporting NYPD (and on multiple occasions) was not.
I don't know if DeAngelo considered going to Mercogliano or not. Prior to this most recent incident, DeAngelo has given exclusive quotes to Mercogliano. After all, if DeAngelo wasn't a hockey player and was just a fan of the Rangers, he'd be a Mercogliano reader, as DeAngelo, like his haters, was/is very active on social media and a young guy, which seems to be the bulk of Mercogliano's readership.
If you look at the readership of Brooks vs Mercogliano, and to give you a generality here, older fans tend to read Brooks, while younger fans tend to read Mercogliano. (I read both of them, and I really try to read everyone, because the more information available to me, the better. I also enjoy Leslie Treff, Colin Stephnson, Mollie Walker and others that cover the beat. They all have their unique takes and I've always subscribed to the adage of "knowledge is power.")
When it comes to what I've noticed, Mercogliano engages with young fans on Twitter, while Brooks admonishes them and blocks them on Twitter. (Of note, Mercogliano very often touts the fact that he doesn't block anyone, to his credit.) In addition here, Brooks is a newspaper guy, where mostly an older generation still reads, as younger generations bypass newspapers and get all of their news online. If you want to put this theory to test, if you're a young person (under the age of 30) reading this blog, ask your parents (providing they are Ranger fans) if they know who Larry Brooks is. Then ask them if they know who Vince Mercogliano is. (And to be fair, Mercogliano has only been on the beat for two years, which is another reason why Brooks is the bigger name. There's also the fact that Brooks is a HOFer too and carries more clout/prestige.)
If you want to throw Rick Carpiniello into the mix, who has covered the Rangers beat for a long time, I don't think he was ever considered for this story. While he's not Howard Stern or anything like that, his situation is similar, in the fact that once Howard Stern left free radio for paid radio, his viewership/readership numbers dropped. I used to see Carpiniello articles shared all over the place years ago, where now, I don't see that often. (I still miss the Nash-O-Meter!) To bottom line this, Stern is no longer as relevant as he once was. Once Carpiniello's work went behind a paywall, it feels like his relevance on the beat isn't as great or as wide-spread as it used to be.
To sum all of this up, Brooks is still the top man on the beat, the NY Post employs more writers and podcasters to cover the Rangers than any other media entity and Brooks has the largest audience. And from both a DeAngelo and Rangers perspective, Brooks is the perfect person to go to, if you want to increase (and decrease) the stock of a player. If the Rangers stay true to their word, and won't bring DeAngelo back, it helps both DeAngelo and the Rangers for Brooks to put a positive spin on things. The words of Larry Brooks carry more weight than any other reporter on the beat.
---
At this time, I want to give you the quotes that DeAngelo gave Brooks, with my comments added in BOLD. Once again, all of this stuff comes from Larry Brooks and the New York Post.
"I'm obviously disappointed about the way things ended in New York and how things have unfolded, but I'm not going to sit here and play the victim card at all."
In response, haters of this article/interview said DeAngelo played the victim card throughout. All DeAngelo did was answer questions from Brooks.
---
"Hockey-wise, there are mistakes that I have made. I've gotten hot-headed at times. I'm the first one to admit that and I take responsibility for it. I've tried to learn and get better and better at it, but there are still times where things have happened and emotionally I've gone over the line a little bit, and I accept responsibility for that. The thing with Alex, exactly like he said, emotions got away. I wish things had happened differently, but like I said before, I'm not in any way playing the victim card."
As talked about on this site repeatedly, it's DeAngelo's temper and immaturity that gets him in the most trouble. Back on 8/20, I talked about this a ton. (You can read that blog here: https://bluecollarblueshirts.com/82020/ ) While DeAngelo definitely needs to get a hold of his temper in order to resume a playing career; when it comes to social media, he needs to realize that he'll always be a target and whether it is fair or unfair, he's an athlete; where whatever he says on social media will always be scrutinized.
In addition, while not out-right saying it in this interview, I am also led to believe, that just like in Sarnia and just like in Tampa, DeAngelo, because of his mouth, clashed with David Quinn. I have no evidence of this, it's just my opinion that's based on what's out there.
---
"I accepted responsibility for it then, I still accept responsibility for it now. I learned from it. I make a mistake with something I said. I explained myself many times to any NHL team I met with [leading up to the 2015 entry draft], the people in the OHL I met with back then, I apologized to my teammate who I was still friends with following the incident. It was mistake. There was no excuse for it. I wish it had never happened. But it will never happen again."
DeAngelo was talking about the Sarnia incident, which Brooks confirmed had nothing to do with a black player or a minority. I was always of the belief that DeAngelo called someone a "fag" or something akin to that. Brooks is reporting that DeAngelo said something derogatory to a white person, where we still don't know what exact word was said.
---
"I'm definitely misportrayed in my opinion. I'm not a racist, I'm not an extremist and I'm not an insurrectionist."
As talked about earlier, I think Brooks may have coerced DeAngelo into saying "insurrectionist." Again, because I want to be clear here, I have no proof of this, it's just my gut-feeling that comes from listening to DeAngelo speak in the past. I also feel that DeAngelo is right – he has been misportrayed. Had he not been living in this era and in these times, no one would've cared about his political beliefs, which is the root of all the hatred that DeAngelo receives. After all, the fake news Sarnia story only got traction once DeAngelo made it known that he wasn't a liberal.
---
"That stuff is completely false. That's nothing that I stand for and I don't think anyone stands for. People have different opinions and I respect everyone's opinion. I never attack anyone for their opinion. I have mine that obviously I shared, but I never thought that I crossed the line with anything."
That's always been the cruel irony with DeAngelo and people like him. DeAngelo, and these people who think like him politically, don't care if you have an opinion that's different than theirs. However, the other side gets bent out of shape about what DeAngelo and these similar-minded people think.
---
"I understand people not liking it, the way things went, but I'm definitely not an extremist, that I can tell you. I thought I gave my opinion, I respect other people's opinions, and that's all I thought I was doing. There is a lot of nasty stuff on social media, and sometimes it frustrates you. I know I shouldn't respond to people who said things I thought were over the line, but I did, and it was stupid, but I won't be doing that anymore."
I've said this all in the past – DeAngelo needs to realize he isn't some Joe Schmo on social media and everything he says will always be investigated under a microscope. I get that he's young, he's fiery and hot-headed, but he can't engage with his haters. It only fuels them. You still have one jerkoff pounding his chest about successfully goading DeAngelo into challenging him to a fist fight. There's no way to defend DeAngelo for taking that bait, even if that loser personally attacked DeAngelo's family.
---
"The post about COVID-19 was taken out of context. I shouldn't have tweeted it, obviously, but I was commenting more about how the media was covering it following the election, the parades after the election that President Biden won, there were no more worries about masks and social distancing in the street compared to the way the Trump rallies were portrayed. That was my point, not that the virus wasn't real. There have been family members and friends that have had it. I respect the seriousness nature of it, I have followed all the health and safety protocols. I didn't explain it well on that tweet, but it's important for me to do that now. I'm not a COVID-denier."
Only people with an anti-DeAngelo agenda accused DeAngelo of being a COVID-denier. There were millions of people on social media pointing out the hypocrisy about this topic at the time. None of them said the virus wasn't real, they just pointed out how people kind of ignored COVID-19 protocols after Biden won the election. If you get anything out of this, DeAngelo wasn't the first to say this and there are people still out there saying this. However, because this is DeAngelo, once again, anything he says will always get blown out of proportion, especially from a left-leaning media.

---
"I've always wanted to do something with the military. I'm going on the third or fourth summer in a row working with them. That's my big passion, charity-wise. I love the military, I respect military members and anything I can do for them, especially for wounded warriors, I'm there. And kids. I love working with kids. I like people, and I get along with a lot of people. I like getting involved in causes and helping out where I can."
"I want the chance to show people who I really am. I'm very determined to get back and not prove people wrong, per se, but prove to teams that will chance on me that they are right.
I want to show that I'm not what people say I am and that if a team is willing to take a chance with me, that I will help their team, be good in the community and be there for a long time. I think I can help a lot of teams. I am hopeful and I am staying positive.
I'm just a guy who wants to play hockey."
This is the stuff that people pointed out as being a "puff-material" and the work of a public relations director, as this had nothing to do with DeAngelo's dismissal from the Rangers. It's also stuff I've talked about previously on this site, so I guess it's good that an outlet like Brooks put it out there. And that was my biggest takeaway about this article – there's been so much bullshit, fake news and false information about DeAngelo and Brooks looked at all of it, and dissected and refuted it, piece-by-piece. That's why the TDA haters are upset right now. Brooks torpedoed all of their false narratives.

---
In the article, Brooks also got personal testimonials which spoke about DeAngelo in a positive light. Some came from parents of youth hockey players who have benefited while working with DeAngelo.
However, the biggest testimonial came from ex-Ranger Marc Staal, who said the following:
"There has never been any indication at all that Tony has racist tendencies. I hear these things about him, and it's as if they're talking about a different person. The guys here in Detroit, they're all super-curious about him.

I feel bad for him, to be honest. Whether it's the junior stuff that warps into this, I don't know. He's a lightning rod, and yeah, he yells at coaches and referees and he has these moments where he goes overboard, but he's a good teammate.

Racist? I'm telling you, some of this stuff is just insane."
No matter how you feel about DeAngelo, the fact that Marc Staal took the time out to take Larry's call and knowing that he would be interjecting himself into this thunderstorm of a story, speaks volumes. For all the nonsense that's out there about DeAngelo being a bad teammate, here's an ex-teammate sticking out his neck for his former partner of the Rangers blue line.
Staal also confirmed what I've been saying on this site – DeAngelo has a bad temper and will battle his coaches too. And really, I think that's the main reason why DeAngelo is out. David Quinn sometimes treats this job and his players as if he's still at the college level. DeAngelo has a history of being a quick mouth to begin with. It's why I think you always saw DeAngelo and Brendan Lemieux get scratched for things that Quinn took offense with, while Chris Kreider and Jacob Trouba commit worse offenses daily on the ice, yet they are never punished with a night in the press box in street clothes. Quinn likes to preach toughness and all that, but he doesn't want to be challenged by young players with larger-than-life personalities.
We all know that great talent will get 78678678679 chances, no matter what they do, whether it's Antonio Brown in the NFL, Jon Jones in the UFC, Aroldis Chapman in MLB or any other example you want to use. DeAngelo, due to his 53 points last season, where he was the fourth highest scoring defenseman in the NHL, will eventually get another chance.
I also think, that had DeAngelo came out of the gate hot this season, he'd still be with the Rangers right now. Of course, because DeAngelo is DeAngelo, he will always have to walk on eggshells, which in the future, most likely takes away from his game a bit. DeAngelo seems to get his motivation from his temper and snarl. Moving forward, he may have to be less aggressive in order to continue to play in the NHL. It's an unfortunate catch-22, but perhaps a situation a veteran coach, with a veteran team, can figure out. Perhaps David Quinn was the wrong guy to handle DeAngelo. That said, it should be noted, that Jeff Gorton didn't think so, as Gorton gave DeAngelo the near $10M contract.
In addition, let's face it – had Zibanejad said something to Georgiev after that Crosby OT GWG, and had Georgiev punched Zibanejad, do you think this hypothetical situation would've played out the same? I don't think so, and for many reasons. In fact, had Georgiev hit Zibanejad, I think Georgiev would've been punished, despite Zibanejad's horrid season thus far. I also don't think the Rangers would've waived Zibanejad either. DeAngelo, because of his mouth and challenging nature, has always been held to a different standard.
---
As mentioned throughout, most of the response on social media to this article was negative, because just as people with agendas always do, they chose to read the headline, rather than reading the actual article with an open mind and looking at the facts presented.
I'm not going to share the negative responses, because one, what's the point and two, it's the same old cycle of shit.
I will share this tweet with you though:
Tony DeAngelo bares his soul in first comments since #Rangers exile

From #PHWA member @NYP_Brooksie https://t.co/4QH8TIqTPG

— PHWA (@ThePHWA) February 14, 2021
The Professional Hockey Writers Association Twitter account shared Larry's article. This had the DeAngelo haters crying, up in arms and wanting the PHWA account to be deleted. Not mentioned by one of these people is how the PWHA regularly shares articles from the NY Post all the time. Again, for these people, they'll never let the truth get in the way of their narrative.
And I'm telling you, this is absolutely crazy, because it's not just fans going bonkers, it's the liberal brethren of the hockey media too, like Greg W. from ESPN & many "reporters" from The Athletic. I can understand fans being morons, but for other members of the media to just ignore the facts in Larry's story? They are still going on about Sarnia. What a black mark for hard-hitting reporting.
---
As far as what's next for DeAngelo, as I speculated last blog, Brooks confirmed that DeAngelo is skating at a rink that's nearby to his home. While the rink wasn't named, I wonder if it's the rink that ex-NHLer Colby Cohen has an affiliation with, as Cohen is friends with the DeAngelo family and was a guest on "Watch Your Tone".
Similar to what I said at the end of my last blog on this site, I really hope whether it's James Dolan or some other sort of mediator, I hope this person can get Jeff Gorton, David Quinn and Tony DeAngelo all into a room, where they then can hash out all of their differences and find common ground.
Even if you despise Tony DeAngelo, just take his name out of the equation. If you could land the fourth highest scoring defenseman of last season and a true power-play quarterback for $4.8M, wouldn't you sign up for that, especially with the Rangers power-play being 2-31 in their last nine games played?
Maybe Larry's article was a "puff-piece", in order to gain suitors for a trade. However, maybe the Rangers should re-read what Larry wrote and reconsider their current stance on DeAngelo. Of course, that would mean Jeff Gorton swallowing his pride and going back on his definitive statement about DeAngelo playing his last game as a Ranger; but at the end of the day, Gorton's job is to field the best team possible. At this current stage of the game, the Rangers haven't received one trade offer that makes trading away DeAngelo worth it. A buy-out would be even worse, considering the fact that this franchise is one of the league leaders in most dead salary cap money.
If there is anything that we can all agree on, it is that this is a major wake-up call for DeAngelo. Perhaps akin to sending a drunk driver to AA for six months, maybe DeAngelo's agent can strike a deal with the Rangers, where he'll go to anger management as a condition of a potential return. That's the real issue with DeAngelo. It's not the alleged -ism's or -ist's – it's his temper which then leads to personality clashes with his head coach. It's also the same temper that riles up DeAngelo on social media.
Maybe one day DeAngelo can become a coach and he can run a team the way he best sees fit. Until then, he's a player like the rest of his teammates and he has to go along with whatever his coach says, even if he doesn't agree. We all have bosses that we don't agree with in life and we have to play by their rules. That's what DeAngelo needs to take out of this moving forward. If he doesn't, he'll live the rest of his life in regret and thinking what could've been, rather than what he did accomplish.
---
In a suggestion from Jeff P., I'm running the PLUGS segment at the end of the blog. For you regular readers, let me know if you prefer the PLUGS segment at the top or bottom of whatever blog you're reading. I've always included them at the top, as a way to remind you what I've previously said. I also figure that you regular readers just scroll by the PLUGS segment too! But hey, at least you don't have to deal with pop-ups, ads and spyware here!
Anyway, here are my last few blogs, in case you missed them:
---
---
---
---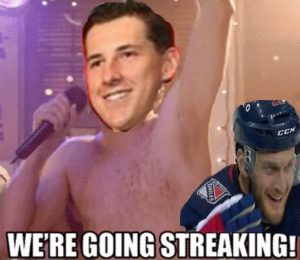 ---
In another plug, our pals at "The Blueshirt Underground Show" are scheduled to return this Monday night (2/15) at 7PM. You can listen to the show and interact with the hosts live, by visiting: https://www.youtube.com/channel/UCY7uJZRhIkM1iLKEdo6gmag
If you're looking for more on the DeAngelo drama, friend of the blog Derek Felix has an article up on his site about all of this. You can read it by clicking: https://newyorkpuck.com/2021/02/14/new-york-posts-larry-brooks-gets-deangelo-to-break-silence-puts-end-to-irresponsible-blogs-unsubstantiated-rumors/
In other Ranger news, the team practiced on Saturday, where it's got to the point where I hope David Quinn just lets them shoot at an empty net for two hours, in a psychological attempt to allow his players to visualize what it's like to see the puck go into the net. The lines were all mixed up due to the Panarin injury, so I wouldn't put much stock/worry about what happened at that practice.
The team was off on Sunday, where they will then practice on Monday. If Panarin is back for that practice, I think we'll get a better idea of what the lines will look like against New Jersey on Tuesday night; a game that's looking more probable to take place than it did from the last time I wrote to you here.
As far as the Lake Tahoe game that I've been talking about here, there's no update on that, but I'd imagine a decision will be rendered soon, as that game is now less than a week away. For right now, it's still scheduled to be Philly vs Boston, with the Rangers the most likely candidate to replace Philly in the event that they are corona'd out.
And before I go home here – anyone seen Adam Hermtrans lately?
If you haven't already, subscribe to this blog for the next update:
---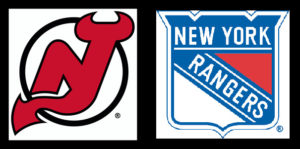 Barring another event filled news day, I'll be back Tuesday night with a recap of NJD vs NYR. Then again, with the way this season has been, you can never count on a slow news day!
Until then, and as always here, thanks for reading and…
LET'S GO RANGERS!
Sean McCaffrey
BULLSMC@aol.com
@NYCTHEMIC on Tweeter
Follow the BlueCollarBlueShirts.com Facebook Group by clicking this link: https://www.facebook.com/groups/1564026407193056/