When the World Cup of Hockey was first announced, I was not eagerly anticipating it. In fact, I wasn't even planning on watching it, because many of the games were on at 3PM EST, a time I'm usually at the real job. However, my work schedule lightened up a bit, so I was able to get home and watch every game of the tournament.
Going into this tournament, I hated the idea. Why do a tournament so close to the regular season? As it is, the World Cup of Hockey (WCH) Finals, a two out of three series, to determine a winner, between Team Canada and Team Europe, bleeds into the preseason. If I'm an NHL owner or coach, I wouldn't want my players in this tournament immediately before the regular season. Thankfully, as of this writing, there have been no major injuries yet, although it looks like Matt Murray of Pittsburgh and Aaron Ekblad of Florida will miss the first 2-3 weeks of the regular season. However, imagine if someone really got hurt and was forced to miss the season because of a silly tournament?
I'm a fan of the IIHF World Championships, which usually coincide with the NHL playoffs. While the WCH tournament boasted better rosters, because you have no NHL season to worry about, at least in the IIHF World Championships, you don't have to worry about injuries as much. There's also that thing about, you know, playing for your country too.
I know hockey is a different culture here in the United States than across the world, but the NHL is the most profitable and most prestigious league in all the world. Maybe I'm sounding too American, but what happens in the NHL is what is most important for hockey.
What I like about the IIHF format is that all the teams are countries. None of this mish-mash shit like Team Europe or Team North America. (More on both teams to follow.) If there is any condolence in watching your team not make or lose in the playoffs, at least you can watch your favorite players in the IIHF World Championships.
Of course this year, I was all about the IIHF, since my favorite current player Cam Talbot won the Gold and set a record for most shut-outs of all time. It was also great to watch McDavid and Brassard. (I get the trade but hate losing Brassard.) The IIHF tournament has a rich history and since it's in April-May, it's good hockey to watch when the playoffs are on an off-day.
The IIHF tournaments are planned way in advance with a myriad of countries battling for supremacy. It's a tournament taken seriously and treated as such. I felt the World Cup of Hockey was a gimmick tournament and risked the health of some of the best talent in the NHL.
The World Cup of Hockey has a pretty crappy history when you think about it. Spun off of the Canada Cup tournament, the WCH is only in its third incarnation. It's not like the tournament has made an impact or created a legacy in the sport. I think the Avco Cup has more prestige than this tournament! We all know how about the great Mike Richter led Team USA to win the first World Cup in 1996, followed by Canada winning in 2004. Why they decided to bring the WCH back in 2016, is beyond me. To me, it was just a cash grab. Unless something extremely crazy happens in Team Canada vs Team Europe, I don't think this tournament did anything that great for hockey. It was just there.
The NHL ran this tournament, in conjunction with the NHLPA. What drives me nuts, as it always does, is the MONEY. Again, how does Gary Bettman brag about how much money the league is making, then gets an ESPN TV deal and whatever other revenue was brought in for this tournament, yet the salary cap is the lowest in all of professional sports? Where's the money going? If you're going to do a cash grab tournament, at least kick the money back into the salaries of the players in the NHL.
Whereas the Olympics is playing for your country, as is the IIHF, this WCH wasn't about patriotism. It was a gimmick tournament from day one, starting with Team North America and Team Europe.
I am not here to disparage any player or fan of these teams, but let's call a spade a spade here. These teams were created to sell jerseys and that's about it. There's no bond between any fan and "Team North America" or "Team Europe." There's no allegiance. Hey, if you're Norwegian, you got Zuccarello and that's great, but are you really pulling for guys you normally root against in other tournaments such as the Olympics or IIHF? I guess in this scenario you are, but you're not devoted to those guys, like Canadians are for Team Canada or the Swedes are for Team Sweden.
Now that we're at the finals of the tournament, let's take a deeper look into both the non-individual countries of this tournament, Team North America and Team Europe.
Despite not making the playoffs or semi-finals, if you will, of the tournament, Team North America, to me, is the story of this tournament.
Team North America made such an impact on this tournament that you will probably NEVER see this team ever again. This team, made up of players from Canada and America, all 23 years old or younger, grabbed headlines all over the place. The biggest effect this team had on the tournament? The complete destruction and embarrassment of Team USA in the tournament.
Here's the deal – while Team North America was the most exciting team to watch, because they were younger and were flying around all over the place like coked up ravers, Team USA lost out on a chance of playing Shayne Gostisbehere, Auston Matthews, Seth Jones, Jacob Trouba, Jack Eichel, Johnny Hockey, Dylan Larkin, and Brandon Saad. I'm not saying all these guys would've made the USA Hockey roster, but I can tell you that Eichel, Gaudreau and Matthews definitely would of.
By now, you know that Team USA went 0-3 in the tournament and John Tortorella took it on the chin like a used up porn star. Many articles have been written about the construction of the Team USA roster. I'm sure you've read them or aware of what happened, so I won't bore you with reiteration. However, Team USA did build a team to compete with Team Canada, and in the process, lost every game in the WCH, including being blown out by Team Canada.
Where many critics, like Brett Hull, like Chris Chelios, like every talking head on TSN, are blaming Team USA for the roster, I can't really fault Torts and crew completely. The Team North America concept killed them.
Some people say, well Team Canada lost out on Connor McDavid, Ryan Nugent-Hopkins, Morgan Rielly, Jonathan Drouin, Mark Scheifele, etc. However, you can't compare Canada's resources with America's. Canada is hockey in North America. Canada has been producing the best hockey players since the beginning of the sport. Hockey is the national sport in Canada. You can't even get a hockey story on ESPN's "Sportscenter" or a backpage in the NY Post.
The creation of Team North America, which led to the diluted (Not as diluted for Team Canada) roster of Team USA embarrassed Team USA on a big stage. Yes, you can blame other factors, but Team USA never had a chance at the start. This isn't basketball. Team USA can win the gold medal in the Olympics with stars such as Lebron James or Kevin Durant sitting out. The well is just that much deeper. As far as hockey goes in the States, USA needs all the help they can get to compete against the elite of the elite.
As far as Team North America, they were my favorite team to watch in the tournament, because you were watching all young studs who aren't even in their primes yet. As someone who roots for the Oilers (I'm a Talbot guy after all), it was amazing watching McDavid. Even Wayne Gretzky said after the tournament that McDavid could be one of the all time greats. The NBCSN will be completely moronic if they don't air some Oiler games this season. McDavid may be become bigger than Crosby. Pierre McGuire better get on his knees in Edmonton while he still can!
Team North America didn't make the semi-finals, despite finishing 2-1 in the round robin stage, because they lost to Russia and needed OT to beat Sweden. Just some of the wackiness of the tournament. Still, for a brief week time, they were one of the funnest things about professional hockey.
The other thrown together team of the tournament, Team Europe, featured the best players from Norway, Austria, Denmark, France, Germany, Slovakia, Sloveniz and Switzerland. It excluded anyone from Finland or Sweden, since those countries fielded their own squads.
As an American Ranger fan, I've been like a ping-pong ball all tournament. I was rooting for Team USA to win. When they were embarrassed out of the tournament, I was rooting for Team North America because they were fun to watch and because McDavid, RNH & JT Miller were on the roster. Once they didn't make the semi-finals, I've been pulling for Team Europe, because deep down, I think Mats Zuccarello is my favorite Ranger today.
It's funny as I type those words. When I think of my favorite Rangers throughout my 34 year old life, Mike Richter, Jeff Beukeboom, Adam Graves, Brian Leetch and Mark Messier (In that order) always come to mind. After that 1994 cup, I always was a fan of Theo Fleury (Because he was a fucking wild man. One game I went to, he loaded up his stick and swung it at the 73747347 foot tall Zdeno Chara, knowing he was going to get into a fight.) It's nice to see that Theo now has peace in his life. Check out his two autobiographies. You can read a review of his first book that I did by visiting: http://doinow.com/theo-fleurys-playing-with-fire-book-review-the-most-real-most-raw-hockey-book-you-will-ever-read/
After Theo moved on, I was a big Jagr fan. Still am. Once he was shown the door, I liked Sean Avery alot, just because he was an asshole. I got a soft spot for guys like that. I was also a huge fan of Ryan Callahan and while it was a shame to see him go, I understood why. (Although trading the draft picks made no sense.)  Around this time, because of the advent of the advancement of the internet, streams and just the information you can find, I started watching and reading up on the Rangers farm system more than I ever was. That's how I got into Talbot.
Once Talbot was traded, I guess my favorite guys by default were the Captain Ryan McDonagh. However, as I think about it really hard right now, I really am a big fan of Mats Zuccarello. Fuck it, Zucc is my favorite Ranger! He has those Derek Jeter like intangible qualities. I love the grit. The hustle. How he busts his ass. I'm telling you, and I've said it a thousand times, the Rangers beat the Bolts in the 2015 ECF if he doesn't get hurt. Fuck this blog for a minute, I'm about to order a Zucc jersey off NHL.com!
So yeah, can you see how I just digress and can go off on a tangent?
Anyways, with USA and Team NA out of the tournament, I've been pulling for Mats Zuccarello and Team Europe. I know many Ranger fans are pulling for Sweden because of Lundqvist, but if you think I'm one of them, you obviously don't know me!
Where Team North America is a bunch of young guys playing an exciting style of hockey, Team Europe has a veteran roster, with many Stanley Cup victories (Something that the goalie of Team Sweden doesn't have) under their belt. Team Europe is an older team, but knows how to win.
Team Europe, for being thrown together, is now in the finals of the tournament against the Goliath Canada. If you had Team Europe playing spoiler, and knocking Team USA & Team Sweden out of the tournament, I hope you bet it. You would be worth a few bucks.
If playing for your country is such a huge thing that this tournament is trying to promote, what does it mean when a bunch of random NHLers, who just happen to be from the same continent, defeat programs of countries that have been playing together for years? This tournament really is a farce.
Of note – Team Europe advanced by  beating Team Sweden in OT. Lundqvist lost his second OT game of the tournament, which shouldn't shock anyone, since he always chokes in big games. He is now 0-9 in career against Islanders goalie Jaroslav Halak. But hey, feel free to call him a King if you believe that pile of shit he's selling to you, for $35 a hat, $50 a t-shirt. Tomas Tatar got the OT goal. I was really hoping Zucc would've lit up Hank for the game winner, just to watch NY Rangers twitter explode.
Of note part 2 – another reason to like Zucc? He could've got more money on the open market, but took less money to play in NY. A certain goaltender said nice things about wanting to win in NY, but when it came to put up or shut up time, Hank bent the Rangers over and has left this franchise in salary cap hell ever since.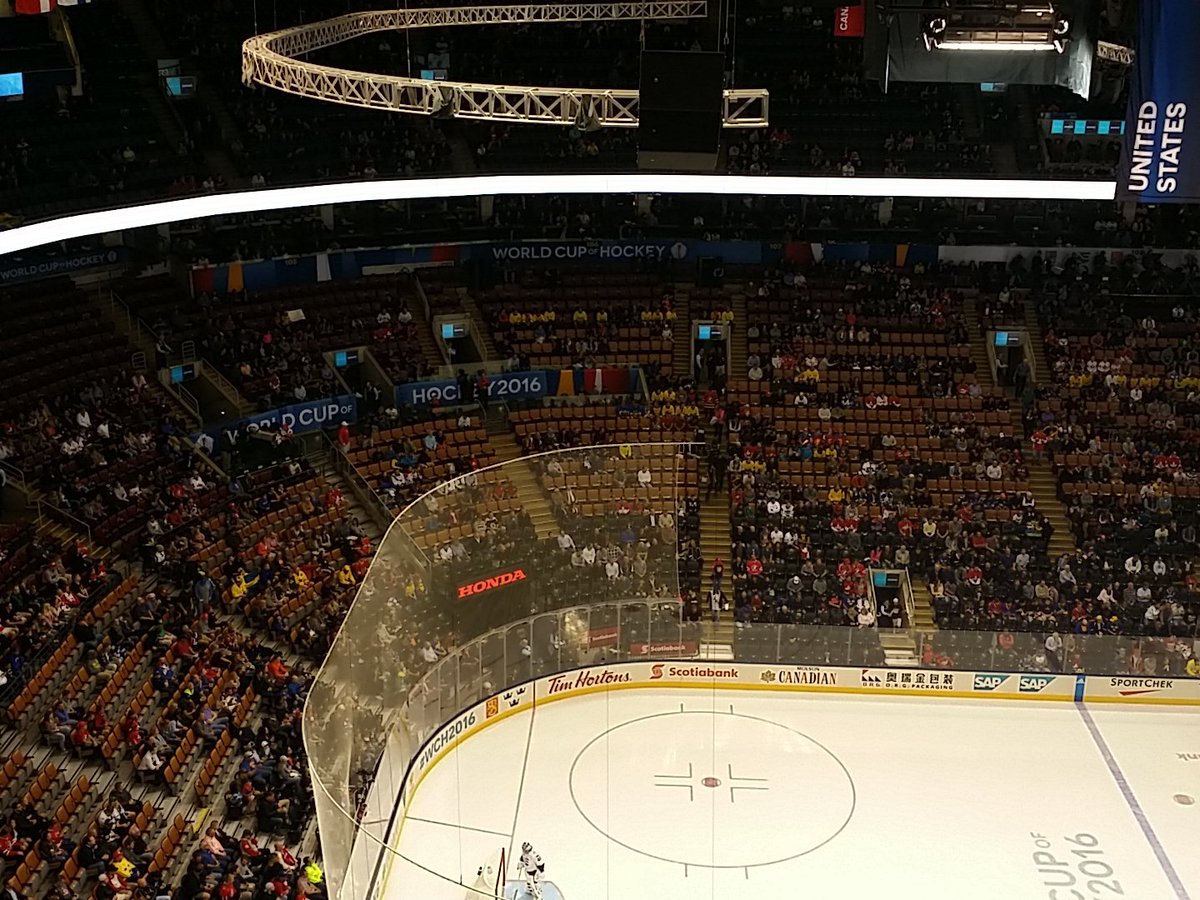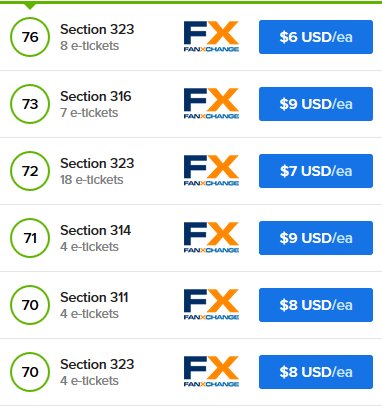 For such a grand tournament, the tournament barely drew. Most of the games were played in front of half-empty arenas in Toronto, with not even Team Canada selling out the house. I was told by reporter Steven Ellis that Blue Jays baseball is huge in Toronto, which shocked me. I was in Toronto last season and I didn't hear a peep about the baseball team, despite being in a hotel right near their stadium. Everything was Maple Leafs or Wayne Gretzky. (I was at the Wayne Gretzky bar, hence the reason for that!)
I mean Toronto is kinda like the capital of hockey. You got the Hall of Fame there. NHL offices. Everything goes down in Toronto. However, I guess people from Toronto have had it with the Leafs sucking all the time, so they are trading in their Leaf jerseys for Bautista jerseys. Sure, people from Sweden, Finland, Russia and America showed up, but not in the droves that I think the NHL expected them to.
The problem with this tournament is that for fans to travel, the tournament can't be nearly 3 weeks long. Unless you're rich or retired, how can you go? Plus, Toronto is an expensive city. It's probably easy for the locals to go, but when you're holding these games against a draw like the Blue Jays or against NFL football, the interest isn't there.
Perception is everything. If you're just a casual fan or a channel surfer, if you see a hockey game being played in front of a half empty arena, it doesn't look important. If you saw a raucous crowd, like you do in Europe or Russia, maybe you stay tuned.
Even the ratings have sucked for this tournament. The games are averaging 252,000 viewers, with the peak rating in the U.S. not even cracking a million, as only 766,000 viewers tuned in for USA vs Canada, the big draw of the tournament.
Here's another issue. Going into this tournament, obviously USA vs Canada is your main event. Yet they were scheduled to play their second game against each other. It would've made more sense to make it the last game, then hope for a semi-final. The drama simply wasn't there.
The NHL made money selling the rights to ESPN, which has a larger fanbase and reach than NBCSN on cable networks across America. Yet ESPN couldn't get the ratings up. To compare, a "Wednesday Night Rivalry" (Half the games aren't even rivalries, as I remember a Rangers/Wings game being one of them last season) on NBCSN averaged 378,000 viewers. Only the USA vs Canada game beat that number, ironically, which was played on a Wednesday night.
The NHL, like any sporting event, is DVR proof. People want to watch sports in real-time. While Walking Dead and other TV shows do good numbers, the majority of them are watched either through DVR or via streaming. DVR+1 and DVR+3 (numbers meaning days after original airings) are a large factor when networks decide which shows to renew. Ad money is the highest for sports, because DVR and fast-forwarding are rarely used.
The World Cup of Hockey was a way to boost a rating for ESPN and perhaps use ESPN to compete with NBCSN when the NHL's contract with NBCSN is up. Making the networks compete for your product is a homerun for the league. It's why the NFL is so fucking rich. However, the NHL did a bad job of hyping this thing and it translated that way, not only in the arenas but on TV as well. I think they lost leverage next time TV contract talks come to a head.
When you think about it right now, what did the NHL accomplish with this tournament? Here's just a quick recap:
Embarrassed Team USA
Drew little interest via ticket sales
Drew terrible TV ratings, hurting them at contract time
Put together a  fun team that will never play together again for many reasons
Had a thrown together team beat long standing programs
Proved that a big market star, "King" Henrik Lundqvist can't win a clutch game anymore
Proved that Crosby will always beat Ovechkin to my heart's discontent
Proved that the Blue Jays were a better draw in Toronto than a random tournament of the league's biggest stars
The finals start on Tuesday with Team Canada vs Team Europe. Anything but Canada winning 2-0 would be a shock, although I'm pulling for Zucc. The Canadians, as expected, have dominated this tournament. They capitalized on Team USA's weaker than normal roster. Crosby bested Ovechkin yet again, as the Canadians handled Russia.
Team Europe, as stated, are a thrown together team. You know I'm not a Hank fan by any stretch of the imagination, (I hate how he handled his new contract negotiations) but I can't believe he gave up soft goals to Team Europe and lost. I really thought Sweden would be there at the end. You could've argued that Sweden had perhaps the best defense in the tournament.
If Team Canada goes on to win, as is presumed, what did this tournament really accomplish? That Canada is the best nation in the world for hockey? I didn't need the World Cup to tell me that. As is evident from ticket sales & TV ratings, I guess people didn't need the World Cup either.
Now if the NHL really wants a cash grab tournament, let me know when they are going to schedule the first ever 3 vs 3 tournament. Talk about ratings.
Keep it here on BlueCollarBlueShirts.com as I'm releasing 6 new blogs today for your BlueCollarBlueShirt bingeing enjoyment!
See ya on the next one
Sean McCaffrey
BULLSMC@aol.com
@NYCTHEMIC on the twitter