What's up everyone and welcome to another blog here on BlueCollarBlueShirts.com. Due to a crazy work week and St. Patrick's Day, I didn't do a blog about the Rangers/Panthers game. Perhaps that was for the best! Here's my quick take on the 4-3 OT Florida loss:
Two quick NYR goals
Laze around and skate aimlessly around for most of the game
Good Florida PP/Bad Rangers PK
Jagr still rules
Zucc heating up
Stepan still can't finish
Defensive woes
Can't win at home. The end.
In case you missed it, I did a massive blog about my Detroit/Windsor trip. You can read that blog here:
After dropping a 4-3 OT game to Florida on Friday, the Rangers traveled to Minnesota on Saturday, where they beat the Minnesota Wild 3-2.  Before continuing on, here are the updated Eastern Conference standings. This will play into what I'm going to say next:
| | |
| --- | --- |
| | Canadiens |

| | |
| --- | --- |
| | Senators |

| | |
| --- | --- |
| | Bruins |

| | |
| --- | --- |
| | Maple Leafs |

| | |
| --- | --- |
| | Lightning |

| | |
| --- | --- |
| | Panthers |

| | |
| --- | --- |
| | Sabres |

| | |
| --- | --- |
| | Red Wings |
| | |
| --- | --- |
| | Capitals |

| | |
| --- | --- |
| | Blue Jackets |

| | |
| --- | --- |
| | Penguins |

| | |
| --- | --- |
| | Rangers |

| | |
| --- | --- |
| | Islanders |

| | |
| --- | --- |
| | Hurricanes |

| | |
| --- | --- |
| | Flyers |

| | |
| --- | --- |
| | Devils |
While everyone is paying attention to their March Madness brackets, I can't get enough of the race for third place in the Atlantic division and the second wild card. The Metropolitan division, which once looked like a lock for Washington, can easily be taken by Pittsburgh or Columbus. For the Rangers, all they have to do is keep pace and make sure they finish as the first Wild Card. We all know by now on why they have to do that, and if you don't know why, just check out the archives of this blog for my explanation.
Of the three Atlantic teams jockeying for first place, I think the Rangers would match up best against the Senators. While I do think the Rangers could beat Montreal in a 7 game series, despite the declining Lundqvist going 0-3 against the Habs this year, the Senators would give less resistance than the Habs.
It's a shame the Habs beat the Senators tonight, to hold on to first place, but there still 12 games to play and the Senators have a game in hand.
I'm really pulling for Columbus to win the Metropolitan division. Imagine a Pittsburgh vs Washington first round series? That's music to the ears of Ranger fans, but honestly, bad for the league. Either way, you're going to lose a great team in the first round (CBJ/WSH/PITT) while a team with 15+ points less advances to the second round. (MTL/OTT/BOS) The NHL  focuses on divisions for the new playoff format, not the strength of the teams that qualify for the tournament. You're dealt the hand you're given and for the Rangers, they are holding the best cards out of everyone at the table.
In the playoffs, you're going to play good teams no matter what, but you're insane if you would want to play PITT/WSH/CBJ over MTL or OTT. In case you've forgot, here's Hank's numbers against these top teams:
Penguins vs Rangers
April 21, 2016. Pittsburgh 5 – Rangers 0. Lundqvist 14 saves on 18 shots. Lundqvist pulled from game.
April 23, 2016. Pittsburgh 6 – Rangers 3. Lundqvist 17 saves on 23 shots. Lundqvist pulled from game.
November 21, 2016. Rangers 5 – Pittsburgh 2. Raanta starts & wins.
November 23, 2016. Pittsburgh 6 – Rangers 1. Lundqvist 13 saves on 17 shots. Lundqvist pulled from game.
December 20, 2016. Pittsburgh 7- Rangers 2. Raanta 40 saves on 47 shots. Lundqvist does not play.
Rangers will play Pittsburgh on 3/31 & 4/9, the last game at the season. Both games are at home.
Blue Jackets vs Rangers
November 18, 2016. Columbus 4 – Rangers 2. Lundqvist 20 saves on 23 shots. Bobrovsky plays & wins.
January 7, 2017. Rangers 5 – Columbus 4. Lundqvist 33 saves on 37 shots. Back-up McElhinney plays and gives up 3 horrible goals in the third period. He is waived from Columbus the next day.
January 31, 2017. Columbus 6 – Rangers 4. Lundqvist 13 saves on 16 shots. Lundqvist pulled from game. Back-up Korpisalo plays. Rangers score 4 goals in the third period, with the score already 6-0.
February 13, 2017. Rangers 3 – Columbus 2. Raanta starts & wins in his first start back from injury. Bobrovsky plays and loses to Raanta.
February 26th, 2017. Columbus 5 – Rangers 2. Lundqvist 21 saves on 26 shots. Bobrovsky plays and wins.
Canadiens vs Rangers
January 14th, 2017. Canadiens 5 – Rangers 4. Lundqvist 17 saves on 22 shots. Price plays and wins. Of note, Raanta started this game and had a shut out after one period. Raanta got hurt in this game and Hank played the next 40 minutes, which featured at one point, Hank giving up three goals in less than two minutes. King!
February 21, 2017. Canadiens 3 – Rangers 2 (Shootout). Lundqvist 28 saves on 30 shots. Price plays and wins. Of note, Price out-dueled Lundqvist in the shootout.
March 4th, 2017. Canadiens 4 – Rangers 1. Lundqvist 31 saves on 35 shots. Price plays and wins.
In other words, in his last 10 games against CBJ, MTL & Pitt, Lundqvist is 1-9. He was also pulled 4 times. He gave up 41 goals in these ten games. How regal for the league's highest paid goalie!
While Hank has terrible numbers and a history against Montreal, I don't think Montreal is as deep as the Rangers. If the Rangers would start Raanta, I would feel better, but we all know the Rangers are insane and will keep on trying with the overpaid goalie. That said, I do think the Rangers have a better shot of figuring out Price rather than figuring out how to stop Pittsburgh, Washington or Columbus.
There are a dozen games left in the season. The Rangers are all but a lock for the playoffs. If everything stays on pace, I still think NYR can waltz into the Eastern Conference Finals.
For most of 2017, the standings have been consistent in this regard. That's why I don't get the doom and gloom stuff, especially after the Rangers loss last night. Of course, you will always have some fans doing the "sky is falling" stuff after a loss, because if the Rangers aren't 82-0, then something is wrong.
However, with a dozen games left and a playoff spot pretty much secured, this is the time for the Rangers to figure stuff out. They are in a good spot, where they really don't have to win games right now. What's more important – winning games now or trying to figure out what's your best option for the playoffs? In fact, a Rangers win streak could hurt their playoff seeding and give them unfavorable match-ups. I rather see them try out new stuff, whether it be plays, lines, strategies or whatever, rather than the focus being on winning these next 12 games.
We saw that tonight a bit. The Rangers got a goal off a set play off a faceoff draw, that we haven't really seen before this season. Alain Vigneault played with his lines and scratches. Unfortunately for the Rangers, all the mix-matched lines led to two different "too many men on the ice" penalties, which both resulted in Minnesota goals. (One goal was a PPG, the other happened as the MIN PP expired.)
With all the forwards healthy now, AV can experiment a bit. However, Girardi and Klein are still out of the line-up. I don't imagine these two sitting out of the playoffs once they are healthy, so the Rangers blue line is kind of treading water right now. Kampfer and Smith have done alright in their limited outings here, but do you really see AV sticking with them over Girardi and Klein?
I expect the lines to change a bit with each game.
Here's what AV rolled out tonight:
Kreider/Stepan/Zucc – Stepan remains dreadful. Who knows what it is, but he can't get it going. I know he scored in Detroit, but that seems like a fluke rather than the start of a turnaround for him.
Nash/Zibanejad/Miller – I hate this line because it affects the third line. Put Vesey in for Miller here. These guys were off all night and missed a bunch of opportunities. While Lundqvist is the most overpaid player on this team, Nash isn't too far behind.
Grabner/Hayes/Fast – I know the cool thing for Ranger fans right now is to overate Jesper Fast, but he's soft. I don't like the tinkering of the "Hayes, Grab Me a Miller" line. Why break up their natural chemistry?
Vesey/Buchnevich/Lindberg – Of note, Buchnevich was scratched yesterday, in favor of Tanner Glass. Glass was scratched tonight for the commie. Speaking of, I had people crying to me on twitter about me calling Buchnevich a "commie". Get over it, ya snowflakes! If you can't tell I'm joking, then you are just one of these people who look to be offended. If Buchnevich can ever put a puck on net, maybe I can use my "Buchenvich HACKED the defense" jokes.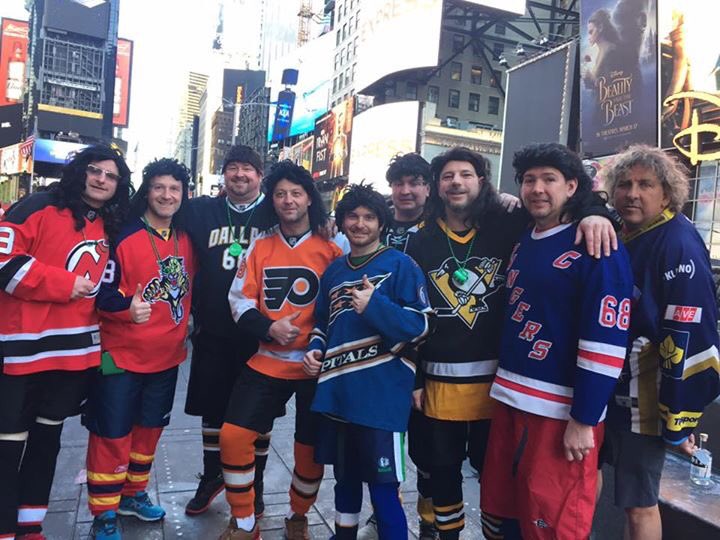 Speaking of the Eastern Bloc, who wants to join my "Traveling Glassholes" fan group next season? You know the Rangers will let Glass walk during the off-season & us Ranger fans will be denied seeing him regularly. I mean if Jaromir Jagr can get a traveling fan group, shouldn't Tanner Glass? Send your application to my twitter, @NYCTHEMIC !
Let's get into tonight's win over Minnesota. As always, the box score comes to you courtesy of ESPN.com:
1st Period Summary

Time
Team
Scoring Detail
NYR
MIN
12:54

Eric Staal (24)
Assists: Martin Hanzal, Matt Dumba
0
1
16:01

Brady Skjei (4)
Assists: Mats Zuccarello, Adam Clendening
1
1
Time
Team
Penalty Detail
10:52

2 Minute Bench Penalty for Too Many Men on the Ice (Served by Chris Kreider)
13:34

Brendan Smith: 2 Minutes for Hooking

2nd Period Summary

Time
Team
Scoring Detail
NYR
MIN
7:46

Oscar Lindberg (6)
Assist: J.T. Miller
2
1
17:34

Jimmy Vesey (15)
Assists: Oscar Lindberg, Pavel Buchnevich
3
1
Time
Team
Penalty Detail
18:45

Eric Staal: 2 Minutes for Slashing

3rd Period Summary

Time
Team
Scoring Detail
NYR
MIN
4:51

Matt Dumba (9) (Power Play)
Assists: Zach Parise, Charlie Coyle
3
2
Time
Team
Penalty Detail
3:45

2 Minute Bench Penalty for Too Many Men on the Ice (Served by Chris Kreider)
5:56

Mikael Granlund: 2 Minutes for Roughing
5:56

Rick Nash: 2 Minutes for Roughing
9:19

Erik Haula: 2 Minutes for High-sticking
17:14

Ryan Suter: 2 Minutes for Slashing
The Rangers, for all their troubles, still lead the league in two major stats. They have the most road wins in the NHL and are the highest scoring third period team in the NHL. For a team that could start every playoff series on the road, these are two stats in the Rangers favor.
I'm always looking at the big picture and looking ahead. Once again, King Raanta had another Raantastic effort. It's gonna be a shame to see him go, while we have to suffer through 4 more years of Lundswiss. Like Valiquette and others have said, it's an unwritten rule between GM's and back-up goalies, that if a back-up goalie can start elsewhere and make more money for his family, you let the guy get his chance. It's what's happened to Talbot. With a contract that pays him only $1M next season, Raanta is low risk/high reward for any team in need of a starting goalie. I could see Raanta either be traded before the Vegas expansion draft or perhaps being left unprotected, with the understanding that Vegas doesn't poach any other Rangers, such as Michael Grabner.
In the postgame, Valiquette, Pidto and Duguay talked about how great Raanta has been this season, but they only scratched the surface on the topic. Raanta has played the best teams in the NHL and is beating them. Save the "Rangers defense" excuse for someone else the next time you are forced to defend Lunqvist. Raanta has played with the same team all year and his numbers blow away Hank's & for $7.5M less.
I know I've talked about this topic to death, even much more so during Talbot's run (I was always a fan of Talbot, following his rise in the Rangers organization; where I became a fan of Raanta due to his play in a Rangers uniform) but how long will the Rangers ignore Lundqvist's decline? Just tell me how this makes sense:
Product A – $8.5M, 35 years old, 2.65 GAA, .913 SV%, 2 Shutouts in 51 starts.
Product B – $1M, 27 years old, 2.31 GAA, 921 SV%, 3 Shutouts in 21 starts.
The pass Lundqvist gets from Ranger fans is incredible, especially since these are the same fans that will slam the second & third longest tenured members of the team, in Dan Girardi & Marc Staal, at every opportunity!
When Hank went down, I said this would be Raanta's audition for a starters job, akin to Talbot two years ago. While Raanta's stats are impressive, what's even more impressive for a GM, is the way Raanta has played during his back-to-backs. He's handled all those starts well.
It's going to suck to see Raanta go, but on the bright side, Benoit Allaire has been a master at developing goalies. He's even fooled fans into thinking a 7th rounder is a King!
This was an ugly, but hard-fought game for the New York Rangers. Eric Staal scored the first goal of the game, his 24th goal of the season, which now gives him 53 points on the season. 53 points is 2 more than any  Ranger this year. (Miller leads the team with 51.)
So what happened when Staal was here? I think quite simply, AV used Staal as a third line winger, which is not his natural position. In Minnesota, he's a first line center, which means he's playing with the best wingers Minnesota has. Is it as simple as that? Who knows? He had a full camp with Minnesota, rather than joining the Rangers last year, at the mid-season mark. You could also argue that Minnesota plays in a division that is nothing like the Metropolitan as well. Whether you want to blame AV or the environment, you can't deny how great Eric Staal has been for the Wild this year.
The two goals Raanta allowed tonight were because of Alain Vigneault's line changes. He even changed his centers on the first two lines during the second period. While the move produced two goals in the period, it also produced a goal against, as the Rangers took their second too many men on the ice penalty. These were blatant infractions too, these weren't  ticky-tacky calls.
On Staal's first goal of the game, the Wild were on a PP. As the PP expired, Staal was left all alone with Raanta. Easy as that. 1-0 bad guys.
Before Staal's goal, the Rangers were getting beat up and down the ice, as Raanta had to make a few key saves to keep the game 0-0.
While watching Glass & Kampfer as the healthy scratches tonight, in favor of Buchnevich and Clendening, I wonder how many fans really thought to themselves, "The only reason the Rangers lost to the Panthers last night was because they were missing the guy who shoots wide every time and Clendening."
I know we all want Buchnevich to develop and become a star in this league, but some Ranger fans have this guy on the same level as Ovi or Crosby. Relax. I mean to start this game, he had a turnover and an icing. On his first shot of the game, he went wide. Listen, I want him to do well, but I still think this team needs Glass in the line-up for the playoffs.
While on Glass, I always say I would rather Glass over Lindberg. Oscar made me eat my words tonight, as he had another great game. I know it's sacrilege to prefer Glass over Jesper "Mark Messier" Fast, but I'm not down with Glass as the odd man out. While most of the forwards (Not all of them) are interchangeable, Tanner is the only who brings something different to the team.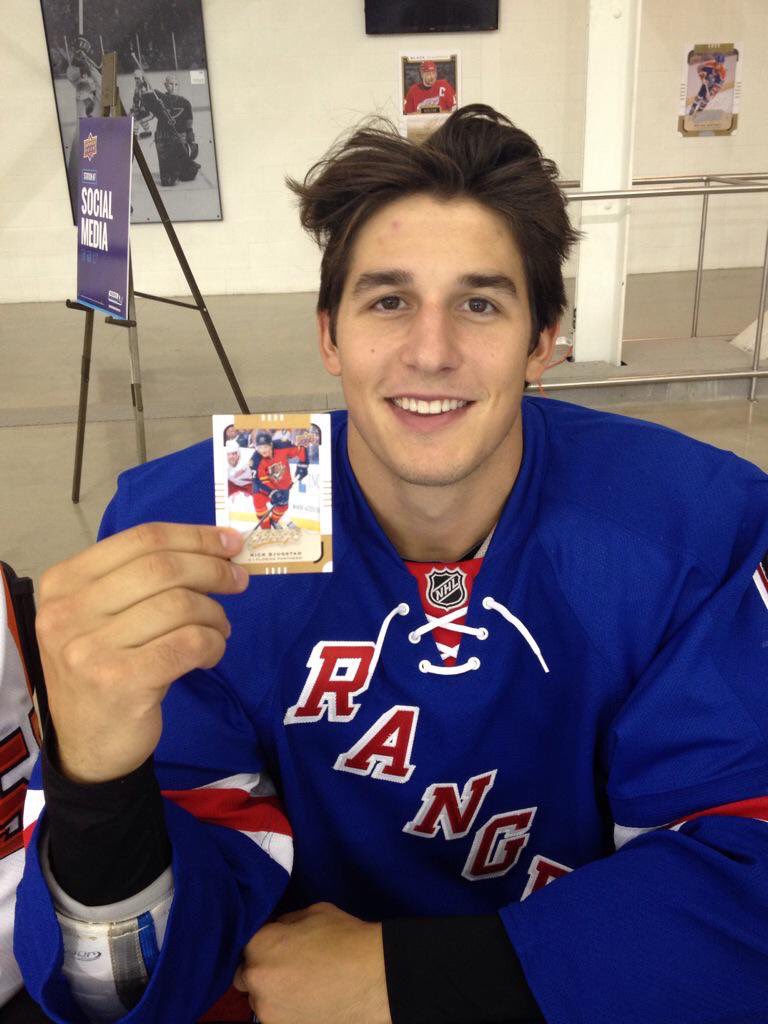 Brady Skjei, arguably the teams second best defenseman, (McDonagh being the best), had another great game. He helped prevent some Minnesota scoring opportunities. He didn't stop them all, as the Rangers gave up what felt like a dozen odd man rushes tonight. None being worse than the odd man rushes the Rangers gave up on their terrible powerplay.
I thought the prettiest play of the game came off the stick of Brady Skjei. The Rangers won a face off in Minnesota's defensive zone. Clendo got the puck, fed Zucc and Zucc dished it to Skjei for a perfect one timer. 1-1 tie, with four minutes left in the first period. I don't know how long this set play has been in the Rangers back pocket, but this was executed perfectly.
After one period, Sam Rosen, who had an off-night, called this a great period for the Rangers. I don't know what he was watching, as the Rangers looked lucky to escape this period tied. Rosen also confused chants of "DUUUUUUUUUUB", for Wild goalie Devan Dubnyk, for "ZUUUUUUUUC" chants, even when Zuccarello wasn't on ice. We all love Sam, but I think he needs his glasses checked. He was even calling goals for the Wild, when it was obvious a puck hit the side of the net. Micheletti, for as aloof as he is, is too kind to point out Sam's mistakes. Then again, only JD could get away with busting Sam's balls on stuff like this.
Despite another sloppy period, where the Rangers let the Wild get way too many looks at Raanta, Raanta saved the Rangers bacon and the Rangers capitalized. At the 7:40 mark of the second period, Miller was behind Dubnyk. He made a pass from behind the net and Lindberg, all alone in front of "DUUUUUUUUUB" tapped one by. Again, Lindberg made me eat my words tonight, as he finished up with 1 goal and 1 assist.
Towards the end of the third period, the Rangers brought a lot of pressure. Jimmy Vesey would reward Ranger fans, putting one right by Dubnyk. For some reason, the Wild PA started playing the Beastie Boys "Sabotage." I understand playing that song after a controversial call, but come on, this was a goal that was a result of a strong forecheck and play from the Rangers.
It was also in the second period where Raanta looked really comfortable. Something I've noticed lately, is that Raanta has been making these exaggerated "BITCH PLEASE" glove saves. When he starts making these saves with ease, you know he's locked in.
It was also at this point in the game, where I was thinking of the doom and gloom fans. The Rangers kicked Tampa's ass on Monday night, at home, but lost the game. Here, the Wild were dominating most of the game, but because of good goaltending and capitalizing on opportune times, the Rangers won this game on the road. To fake quote John Sterling, "That's hockey Suzyn."
What can't be disputed – The Rangers are in every game they play, except the ones Hank starts against Pittsburgh.
Rick Nash had "a game" for the Rangers. It's amazing how the MSG analysts will always talk about the little things he's doing well. Nash is doing little things well, but he's paid to do big things well too, and he's not. When is the last time Nash scored a GWG? Had a 3 point game? Put the team on his back? I'm sure it's happened, but I would have to look it up to figure out when.
While the Rangers are getting production from everywhere on the team, the Rangers will really need Rick Nash to show up in the playoffs. He's not being paid $7.8M to just be a "little things" guy.
The Rangers would take their second too many men on the ice penalty in the third period. Minnesota made NYR pay, as Dumba scored an easy one, five minutes in. For the next 15 minutes, the Rangers looked frantic to protect the lead. Nash and Granlund would exchange a little love fest. Bob Probert vs Tie Domi, this was not.
The Wild would take two penalties with the game at 3-2. The Rangers PP was fucking horrible, giving the Wild more chances on their PK than the Rangers had on their PP.
The biggest penalty of the game occurred when Ryan Suter blatantly slashed Marc Staal in the Rangers defensive zone, with under 3 minutes to go. Unfortunately for the Rangers, they couldn't just run two minutes off the clock.
The Rangers PP obviously went no where, and the Wild controlled the puck as the Rangers PP expired. "DUUUUUUUUB" went to the bench for the extra skater. Raanta would make some big saves. The Wild would then get a face off in the Rangers D zone with 9 seconds left, but even after winning the face off, couldn't do anything with it. The Rangers held on and took the two points, winning 3-2.
For the Rangers, this was a good and gritty win. They held on and played hard, even when it looked like they were on their last legs. Still, you can't overreact to any of these games down the stretch. This is the time for the Rangers to try things, so can't go nuts with every decision.  All I can say is that I'm ready for the playoffs to start.
The Rangers have two games with non-playoff teams on tap, with the two jerkoff local rivals. The Rangers head to the Rock on Tuesday night, to play the Devils. Speaking of the Rock, since the Rangers suck at home, can the Rangers just play all their home games there? It's a better arena than M$G anyway!
The Rangers, again on a back-to-back, will host the Islanders at MSG on Wednesday night. I believe this is an NBC game. So silly. I hope M$G Networks can broadcast this. During the preseason, the MSG Networks would do joint broadcasts between the teams. I wouldn't mind Brendan Burke and Sam Rosen, with Stan Fischler joining Ron & Steve in the studio. Maybe Micheletti can show Shannon Hogan his Lundqvist stamp collection (or his junk) in the press box!
After these two games, the Rangers head out west for their annual California road trip. When the trip is concluded, there are only 7 games left. Playoff hockey will be in the air soon!
If you're not into my rants, this is a good time to move on and I'll see ya Tuesday night after the Devils game. If you're into my rants, let's talk about the untalented Leslie Jones.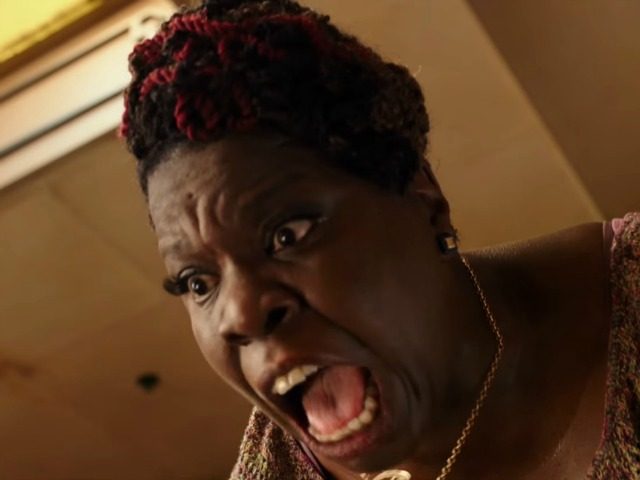 I follow a lot of stand up comedians and watch SNL religiously. I can't think of anyone in the last 20 years of SNL that has been less funny than Leslie Jones. I try not to think of Leslie Jones, despite her being plastered all over TV & media. However, Sam Rosen did a plug for a Leslie Jones comedy act during tonight's Rangers game, and it made me sick. What Leslie Jones does is not comedy. It's lazy and stereotypical work, from someone who will play the race card rather than working on her act.
I'm not going to recap all of the history of Leslie Jones. I'm not going to stoop to making comparisons about her looks to Patrick Ewing or Harambe, as many others did during her twitter hacking last year. However, I'm not going to ignore race, because the reason Leslie Jones became famous, was because of SNL being accused of being racist.
If you recall, several seasons ago, SNL was accused of being racist, because they had no black women in the cast. I use the word "black" instead of African-American, because let's be honest, 99% of black America has never even stepped foot in Africa. While I am of Irish descent, I don't consider myself Irish. My parents and grandparents were Irish. However, I'm American and proud of it. I apply the same thinking here when doing the whole African-American (PC term) vs black adjective.
The pressure was on Lorne Michaels to hire black women. While I always thought Ellen Cleghorne was good during her SNL run, SNL never found a black woman that matched her abilities. They would rely on black men to play women, such as Keenan Thompson doing Oprah. Eventually, the male black cast refused to do women parts, and with the pressure from the media on him, Michaels made two black women hires. SNL hired Sasheer Zamata. I think she's been great, but under utilized. The limited work she's had though, she's delivered. I just think the SNL cast is too big to give everyone parts (Even long time veteran Bobby Moynihan has been phased out a bit), but Zamata has been excellent in the work she's had.
Where Zamata has shown range and able to play different roles, Leslie Jones has not been able to claim the same. Her "strength" is being the loud, proud, belligerent and ignorant overbearing black woman. None of the stuff she says makes sense or is even remotely humorous, even when given time during "Weekend Update" segments. 99% of her act is about being black, with the other 1%  being about her sexuality. I have no problems with black comedians talking about their lives, but there is a way to be funny (Dave Chappelle, Chris Rock, Richard Pryor, Tracey Morgan) and then there is Leslie Jones, playing a tired stereotype.
Every character Jones plays on SNL is basically the loud black person stereotype at a movie theater. When she's forced outside that box, she breaks character and looks like a deer in headlights. If she isn't screaming, she isn't comfortable.
She recently offended white people during a recent set. You can read about that here: http://pagesix.com/2017/02/24/leslie-jones-makes-fun-of-white-women-supporting-black-lives-matter/
Leslie Jones, who loves calling any white person who criticizes her work  as "a racist", and really just look at her feud with Breitbart's Milo (which you can revisit here: http://college.usatoday.com/2016/07/25/the-whole-leslie-jones-twitter-feud-explained/) is perhaps the biggest hypocrite of them all, when it comes to the topic of race. I mean, just look at her tweets, which are all recapped here: http://www.breitbart.com/tech/2016/07/20/double-standards-leslie-jones-racist-twitter-history/
For Leslie Jones, it's ok to make fun of white people. It's her right, I'm not offended. However, you can't then pull the race card if someone finds your work horrible.
The Leslie Jones drama reached its peak because of Milo's "Ghostbusters" review. My take on the movie that, as a stand alone movie, it was ok. It just wasn't "Ghostbusters" to me and obviously was the weakest movie of the "Ghostbusters" franchise. I have no problem with women doing "Ghostbusters", but you can't compare that movie to legends like Murray/Ramis/Aykroyd/Hudson.
Milo's review, while maybe over the top, wasn't really far off. I mean, Leslie played the same character she plays in SNL, the screaming black woman. In fact, I watched several of Leslie's stand-up bits. This is how they all go:
"SCREAM, SCREAM, YELL, YELL, WHITE PEOPLE, SCREAM, SCREAM, I NEED TO HAVE SEX, SCREAM, YELL, DAMN WHITE PEOPLE, YELL, SCREAM, BITCH, YELL, I LOVE DICK, YELL, SCREAM, WHITE WOMEN, YELL, SCREAM, WHITE PEOPLE ARE RACIST, YELL, SCREAM, I NEED TO HAVE SEX KNOWWHATIMSAYIN, YELL, SCREAM, SHOUT, MOTHERFUCKER!"
I know it's tough for women in the comedy world. Let's not ignore that many men use dick and sex jokes in their acts. However, there is a way to make it funny and then there are people like Leslie Jones and Amy Schumer, who are just not funny. If I have to hear Amy Schumer tell me, one more time, about how big and smelly her vagina is, I'm gonna lose it. While I'm not a fan of their politics, Chelsea Handler and Sarah Silverman have always been hilarious in their stand-up specials. Other funny women include Joan Rivers, Ellen Degeneres (And I respect her charity work a lot), Melissa McCarthy, Natasha Leggero, Janeane Garafalo, Kate McKinnon, Jenny Slate, Julia Louis Dreyfus, etc.
Dick, fart and vagina jokes can be funny, but when it's your whole act, it stinks. I love Artie Lange's work (And I'm sad to hear about the speedball bust, I think it's only a matter of time until the inevitable with him) and he does some dick jokes. However, the dick jokes are 10% of his act.
I get you gotta talk about what you know, when it comes to stand-up, but if your whole act is an hour of screaming about how oppressed you are (Leslie Jones is a millionaire, has worked the media into world-wide sympathy and into tricking people into thinking she's funny)  it's tired and boring.
For all the media outlets that run the sympathy angle for Jones, they ignore that she can't be a lead in a show or movie, like other female comedians. Plus, her stand-up is horrendous, boring and predictable.
I understand race is a topic in stand-up and I'm all for it. There is just a way to be clever about it and then there is the pedestrian, thin skinned and weak on her feet, Leslie Jones.
That's my two cents and I wish Sam Rosen never muttered her name on the broadcast!
Oh and to close on Sam Rosen, hearing Sam shill season tickets for next year was heart-breaking. I know he has to tow the company line, but what was omitted from his plug was how Dolan has fucked over every season ticket holder by raising ticket prices for next year anywhere from 20%-100%. I'm telling you, you will see a James Dolan statue at M$G before you see Frank Boucher's number retired, an Adam Graves statue or Lundqvist winning a Stanley Cup. The reason I bring up statues is that it occurred to me that every Original 6 team, besides the Rangers, have a statue for an ex-player. If it was up to me, because of his charity work, I would give the nod to Graves. Like Leslie Jones being funny, it will never happen.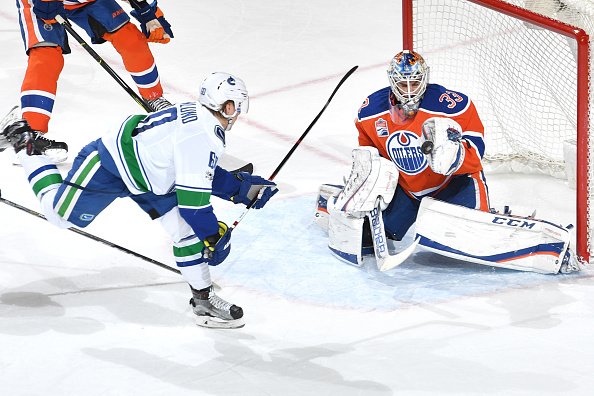 As I finish this blog, Cam Talbot just blanked the Canucks, in a 33 save shutout, his 6th of the season. Talbot is now second place in the NHL for wins. He's also four wins away from setting the all time single season win record for the Oilers. I know the win stat is fugazi a bit, considering it's the no tie-era, but Talbot also didn't play in front of Gretzky, Messier, etc, like Grant Fuhr did. As one of the biggest Talbot fans alive, let's close this blog on a good note and say, "CONGRATULATIONS CAM "GOALBUSTER" TALBOT! IN CAM WE TRUST!"
After taking off for St. Patrick's Day, this blog is near 5500 words! Talk about doubling down! See you Tuesday after the Devils!
Sean McCaffrey
BULLSMC@aol.com
@NYCTHEMIC on the tweeter machine