What's up everyone and welcome to another blog here on BlueCollarBlueShirts.com. Due to a crazy work schedule, I wasn't going to do a blog after the NHL Awards/Vegas Draft show, but so much went on, I wanted to get something up quick. It's 10:45PM as I start this and with a 4:30AM alarm in my future, sorry if this isn't as lengthy & detailed as usual.
In case you've taken a timeout from hockey after the Rangers loss, here are my latest two blogs:
---
---
There's so much to get into and I'm in a race against the clock. Sleep always loses with me. I guess the best place to start this jam-packed night of NHL news and on-goings is with what the Rangers lost tonight – Oscar Lindberg.
Originally broken by Larry Brooks of the NY Post, Oscar Lindberg wound up being the player the Vegas Golden Knights (VGK from here on in) drafted in the expansion draft. While the Lindberg pick wasn't made official until around 10PM or so, Brooks had the story around 4PM. Give it up to the hockey beat writers – they were pretty accurate with all the picks & trades. It's nice to see that if our White House has leaks, then our hockey writers also can find leaks in the NHL too! Oh of note – ESPN.com did not have one breaking story!
With Lindberg being selected by VGK, it is of note that the Rangers had no deal in place with VGK. If you watched the event or have read about it elsewhere, during the draft, the trades Vegas made were announced. Keep in mind, the trades announced were only expansion draft trades.
For example (it won't happen, just using him for a quick example), Vegas drafted Marc-Andre Fleury to be their goalie. Pittsburgh also sent a second round 2020 pick to complete the deal, which in essence, ensured the fact that VGK would take MAF. In other words, VGK and PITT knew what was going on for some time. Now tomorrow, Vegas could trade MAF to say a team like Arizona in a deal. Again, it's not going to happen, I'm just saying there are players VGK took, who most likely may be traded by the time you read these words.
With that in your mind, that is why I was shocked that VGK took Oscar Lindberg. Listen, we all knew it was coming down to Fast, Lindberg, Raanta or Grabner. To me, you gotta look at players like stocks in this salary cap era. In my opinion, (again, I'm not a reporter, just an avid fan who enjoys beers and opines) Lindberg's stock was the cheapest of the four players. I thought taking Raanta or Grabner would be the better move, because you could flip Grabner to a contender, since he has a cheap contract. You could flip Raanta to a team looking for a starting goalie.
In the case of Fast vs Lindberg, while Fast is recovering from injury and isn't expected back until November (And really, who gives a fuck, Cups aren't won in the Fall), I think Fast is a better player with a better upside than Lindberg. Just my opinion.
Granted, whoever VGK took, unless NYR made a deal for VGK to take the retiring contract of Kevin Klein, NYR fans were going to bitch. The majority of fan bases are bitching about who they lost.
To me, as a Raanta fan and as someone very concerned about the starting goalie job for the Rangers, Antti Raanta dodged one bullet tonight. The Rangers didn't do anything to protect him. You can use your Vegas "roll the dice" pun here.
This blog may be dated in hours after reading it, because the NHL trading freeze is over. I've ranted and raved about this plenty on this blog – the Rangers are going to go down the road of insanity and will try to win a Cup with Henrik Lundqvist. It hasn't worked in 11 years and he's only getting worse, but hey, as long as the place is sold out, who gives a fuck?
Like Cam Talbot, the Rangers may make the same mistake and trade the best goalie on their team once again, in the "Get Lundqvist a Cup" vanity project. Is the Garden of Dreams sponsoring this Lundqvist pipe-dream? The sooner you realize it's never going to happen with Lundqvist & the Rangers, the faster you will get your state of reality ID card.
I've talked about this plenty too – Steve Valiquette told me publicly, on the twitter, that if a back-up goalie has a chance to start, then it's an unwritten rule that a GM makes the trade to make the deal happen. That's what happened with Talbot, you know the same Cam Talbot that finished fourth in the Vezina voting tonight:
With the theory being that you give a guy a chance to start, coupled in the fact that the Rangers think that Lundqvist jerseys will outsell Stanley Cup Champion merchandise, Raanta could be a goner by the weekend. Where does he go? Who knows? Arizona? Winnipeg? Colorado? I'm speculating and rumor-mongering here, but it is my opinion that Raanta has what it takes to be a starter in the NHL. I wish it was as a Ranger, but as we've seen time and time again, building around an overrated diva goalie is the number one priority. If they win, that's great too.
If Raanta isn't wearing his New York Rangers number 32 Adidas sweater next season, I will be in a doom and gloom state. Just think about how great the back up goaltending has been for the Rangers these last three years, three of the most successful years in the Lundqvist error/era. You know what happens with Hank – it's a slow start, a terrible stretch of games, an injury and then come back in time to choke the playoffs to a team you should've beat. Rinse, wash, repeat. However, if it wasn't for Talbot & Raanta holding the load during the regular season, especially Raanta last year, do the Rangers even make the playoffs?
I'll tell you what, as much as I like Skapski and Halverson, neither one of them were great in their stints with the ECHL and AHL last season. Sure, the defense was terrible, especially with the Wolfpack, but neither made a case to tell the Rangers to promote them to the big time.
I'm worrying myself too much and it's only fucking June!
As far as Lindberg goes, while it's sad to see him go, is he really a cog in a Cup winning team? I guess time will tell on that, but for the Rangers, he's easier to replace than Grabner, Fast or Raanta. The Rangers need a great back-up goalie to carry the load for the declining Lundqvist. Grabner was second on the team in goals and missed a bunch of games. The Rangers still never replaced Carl Hagelin, who you know, wasn't affordable because of Lundqvist and won 2 Cups since, but Grabner has done a great job. Fast has the makings of dependable day in-day out winger. Is Lindberg ever going to develop into a first or second line center? He may get the chance with VGK, but I didn't see it happening in Rangers blue.
It was a quick two years for Lindberg as a Ranger and all you can do is wish him success. Ahhh, to be a young man with hockey skill getting paid to live in Las Vegas. I would be broke!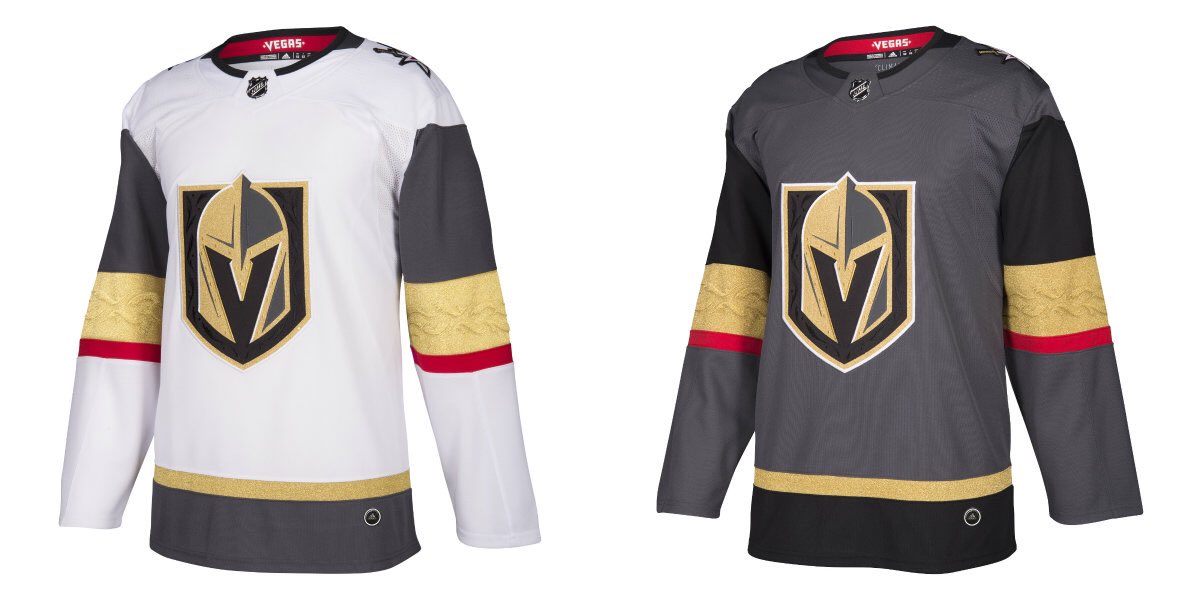 Man this clock is moving quick!
Time for some copy & paste action. Here is the Las Vegas Golden Knights roster, which was drafted on Wednesday night:
From Sports Illustrated, as I'm short on time and typing all this out myself is too time consuming:
Vegas Golden Knights Expansion picks
Calvin Pickard
G
Lukas Sbisa
D
Teemu Pulkkinen
F
Jon Merrill
D
William Carrier
F
Cody Eakin
F
Tomas Nosek
F
Jonathan Marchessault
F
Brayden McNabb
D
Connor Brickley
F
Chris Thorburn
F
Pierre-Edouard Bellemare
F
Jason Garrison
D
J-F Berube
G
James Neal
F
Deryk Engelland
D
Brandon Leipsic
F
Colin Miller
D
Marc Methot
D
David Schlemko
D
David Perron
F
Oscar Lindberg
F
Griffin Reinhart
D
Alexei Emelin
D
Clayton Stoner
D
Clayton Stoner
D
Erik Haula
F
William Karlsson
F
Trevor van Riemsdayk
D
Marc-Andre Fleury
G
Nate Schmidt
D

Non-selection acquistions by the Golden Knights:

• 2017 6th round pick acquired from BUF
• F Reilly Smith (FLA) acquired via trade for a 2018 4th round pick
• 2017 5th round pick acquired from CAR
• Nikita Gusev, 2017 2nd round pick and 2018 4th round pick acquired from TBL
• F Mikhail Grabovski, D Jake Bischoff, 2017 1st round pick and 2019 2nd round pick from NYI
• D Shea Theodore (ANA) acquired by Vegas
• F Alex Tuch (MIN) in exchange for 2017 or 2018 3rd round pick
• F David Clarkson, 2017 1st round pick, 2019 2nd round pick from CBJ
• Acquire 2017 1st round pick, 2019 3rd round pick from WPG for 2017 1st round pick via CBJ
• 2020 2nd round pick from PIT

Vegas had to fill out its roster by selecting one player from each of the 30 teams' unprotected lists, choosing 14 forwards, nine defenseman and three goalies. It also needed to take at least 20 players who are under contract for the 2017-18 season and may not buy out anu players it picks until after the its first season.
Just a few quick thoughts, because this roster will change by the weekend, via trades:
All the credit in the world to Marc-Andre Fleury. I'm a diehard Ranger fan, but I have to praise the 3x Penguins Cup winning goalie. The way he handled this whole situation has been pure class. A true team guy, unlike a certain diva goalie I know. He put his teams interests in front of his own and was rewarded with a Stanley Cup because of it. I wish him the very best in Vegas. If I was an owner, this is the type of player I would want as the face of my team -a selfless player who knows how to win a Cup.
Vegas loaded up on draft picks, BIG TIME. What a haul they brought in.
The NHL really needs VGK to take off. With this roster, they are already better than two teams in their division. (VAN/ARZ)
Speaking of Arizona, I wonder what they think. Talk about a team on the fast track to nowhere.
Another reason VGK needs to take off for the NHL – if they suck, those VGK jerseys will be in the closet while everyone walks around in Raider jerseys. Teams that bomb in non-hockey markets are never a profitable venture.
I thought VGK did a great job with their draft and made the most of their opportunity. Can't wait to see what they do next. I think it's crazy to think playoffs in their first year, but their second and third year? It's doable.
I still think that Vegas will have more away fans than home fans at any given game. It's a tourist destination. The regular season schedule will be announced tomorrow and I'm looking to book my Vegas trip ASAP!
Again, time is a factor, so here are the quick winners of the NHL Awards, courtesy of Google.com, followed by my thoughts:
Connor McDavid
Ted Lindsay Award
Brent Burns
James Norris Memorial Trophy
Connor McDavid
Hart Memorial Trophy
Auston Matthews
Calder Memorial Trophy
Connor McDavid
Art Ross Trophy
Sergei Bobrovsky
Vezina Trophy
Sidney Crosby
Maurice "Rocket" Richard Trophy
Craig Anderson
Bill Masterton Memorial Trophy
Patrice Bergeron
Frank J. Selke Trophy
Johnny Gaudreau
Lady Byng Memorial Trophy
John Tortorella
Jack Adams Award
Braden Holtby
William M. Jennings Trophy
Nick Foligno
Mark Messier Leadership Award
Nick Foligno
King Clancy Memorial Trophy
Travis Hamonic
Foundation Player Award
David Poile
General Manager of the Year Award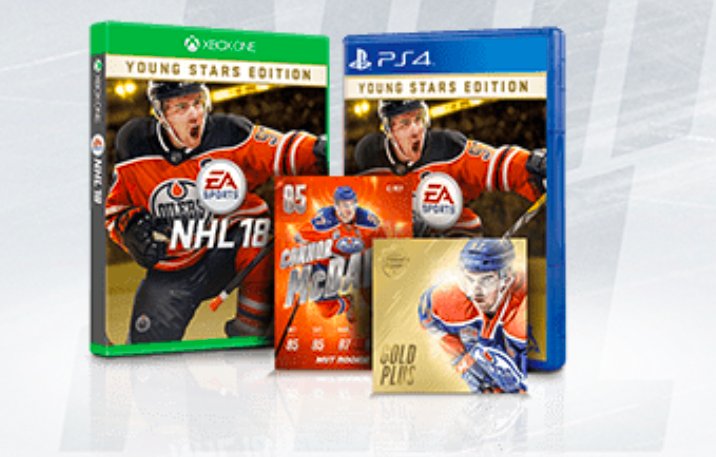 Quick thoughts on the NHL Award show:
This was the night that Connor McDavid took the torch from Sidney Crosby. While this show as a whole felt like "The Pittsburgh Penguins Present the 2017 NHL Awards", it was McDavid walking out with all the big accolades & awards. And rightfully so. Where Crosby is as hated as Pierre McGuire, to any non-Pittsburgh American NHL fan, McDavid seems universally liked. That said, I hope this doesn't put a chip on Crosby's shoulder, or the Rangers are fucked again!
The host, the husband of Sofia Vergara (who looked disgusted when a piece of catfish was offered to her), Joe Manganiello did an okay job hosting. I probably would've liked him better if he wasn't a Pens fan.
I think it's in the NHL handbook that they must book the worst musical acts possible. From Cee-Lo bombing at Yankee Stadium during the Rangers vs Devils Stadium Series game, to Snoop Dogg casually dropping F and N bombs at the All Star Game, to some transgender looking version of Green Day tonight, the music in the NHL has always sucked.
I know Bettman is up Crosby's pimply a-hole, but Crosby shouldn't be out there with the legends. When Crosby retires, then it will be the time to parade him around like the way the league parades Gretzky around.
How about Ted Lindsay? 91 FUCKING years old and he still looks great. What an ambassador and legend of the game. I wish I had the chance to sit in a bar with him, pay his tab and in return, just listen to him talk.
It was funny, by the way some Ranger fans were bitching about Lindberg being selected, you would think he was in the Selke running!
If you're a die-hard Lundqvist supporter, please stop chanting "Potvin Sucks" until Lundqvist has 5 Cups. That said, Potvin and Jay Baruchel was an odd pairing. It's a shame that Goon 2 isn't available in the US. I really liked the first movie.
I have no problems with Burns winning the Norris, but it was tough seeing Karlsson lose after the effort he gave in the playoffs. Regular season award!
Calvin Pickard as Vegas's first pick was pretty funny. The guy can't even beat Sweden!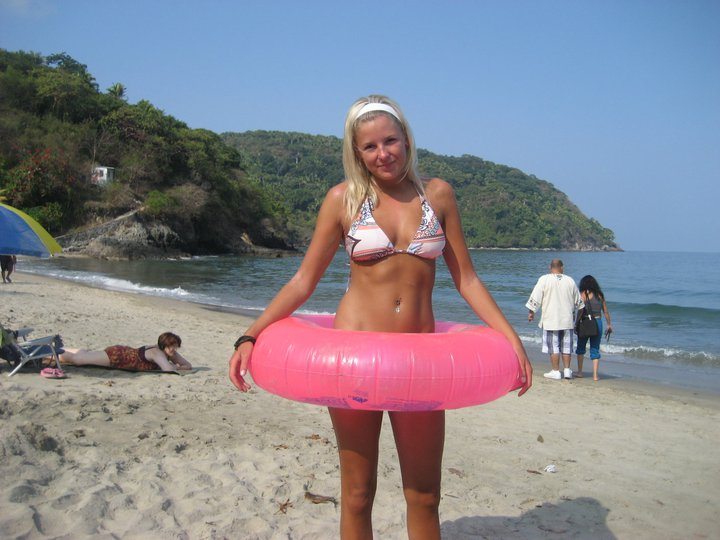 Again, time is of the issue, so I couldn't screen grab it, but did you see what Braden Holtby's wife was wearing? Her chest has more Cups and hills to climb than her husband and Lundqvist put together!
I did like, how during the draft, VGK GM George McPhee, talked openly about his moves. Refreshing.
I liked how when Eakin was drafted, they showed him scoring on Lundqvist. They didn't show his hit on Lundqvist though.
I'm a video gamer, but all I play are sports games and GTA. What drives me nuts is that I don't have time to play like the way I did when I was kid, which means while I enjoy the fantasy team modes in EA games like NHL18 or Madden18, I hate having to rebuild my team every year. Let me import my old team, even if it costs me $20. I just don't have the time to rebuild every year. I got a job and a drinking problem you know!
I really think the NHL puts Pierre McGuire on TV just so they can trend on social media. The second Pierre shows up, my twitter feed is fueled by 79678967896789678967896 versions of "FUCK PIERRE" tweets.
I thought the NHL did an incredible job on their pieces on Corey Anderson, Bryan Bickell and Denna Laing.
I know it's cool and the in thing to shit all over this show, but outside of the Penguin fellatios, musical acts & Pierre, I enjoyed the presentation and the entire show. The above pieces made me happy to be a fan.
Back to VGK real quick, WHAT THE FUCK WERE THE ISLANDERS THINKING: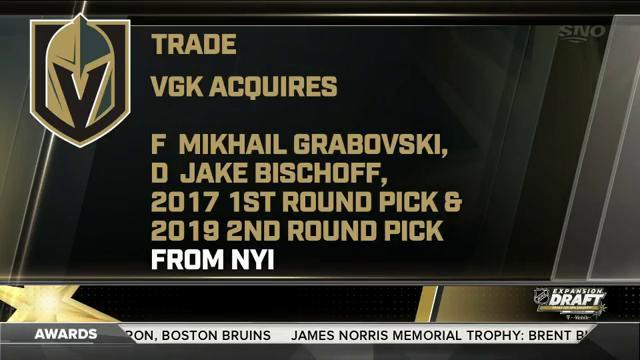 Can anyone explain to me how this trade makes sense? I get you lose Grabovski's cap hit, but a first and a second round pick?
If you're my age (35), more than half your life featured Mike Milbury and Garth Snow as GM of the NY Islanders. That's a tough hand to be dealt. Condolences to all my friends who are unfortunate enough to be Isle/Jet/Knick/Met fans. At least the Giants & Yankees give me sanity with my Rangers!
David Poile won the GM of the Year award. I thought this was for regular season only? NSH was second wild card. Chiarelli of EDM, should've won in my opinion. NOBODY had Peter Chiarelli winning the Hall/Larsson trade.
John Tortorella winning Coach of the Year fuels my anti-Lundqvist rhetoric. Lundqvist, if you remember, said he wouldn't re-sign with the Rangers if Torts was still the coach. Enter AV.
Listen, I got no problems with AV, but Torts is a winner and someone I want to root for. He takes no shit. The stuff he said about the snowflake athletes not respecting the flag just earns more bonus points with me.
Fact is, Hank's best years came with Torts as coach. Torts wins Coach of the Year, while his goalie, Sergei Bobrovsky, wins the Vezina.
Ever since Torts left, Hank has never been a finalist in the Vezina voting. KING!
I know more of you people are joining my "Get Rid of Lundqvist" Band Wagon and tonight was just another night that supported my argument.
Congrats to the American John Tortorella in either event!
Oh and it's embarrassing that the highest paid goalie in the league can't even muster one single Vezina vote. FUCK YOU LUNDSWISS!
What more can you say about not only the character of Marc Andre Fleury, but Corey Anderson too? Two men I respect tremendously.
If you're one of these Ranger fans who can't respect the human element of the game or the feats non-Rangers accomplish, I have no time for you.
Again, the Bryan Bickell segment was amazing. NHLPA donated $20,000. Where's the NHL donation? They only received $500M from VGK and are charging $30 for Adidas draft hats!
All in all, a very good show with tons of news and rumors coming out of it.
And if you missed it, the NHL announced their All-Rookie team:
NHL All-Rookie Team F: Matthews, Marner, Laine D: Werenski, Skjei G: Murray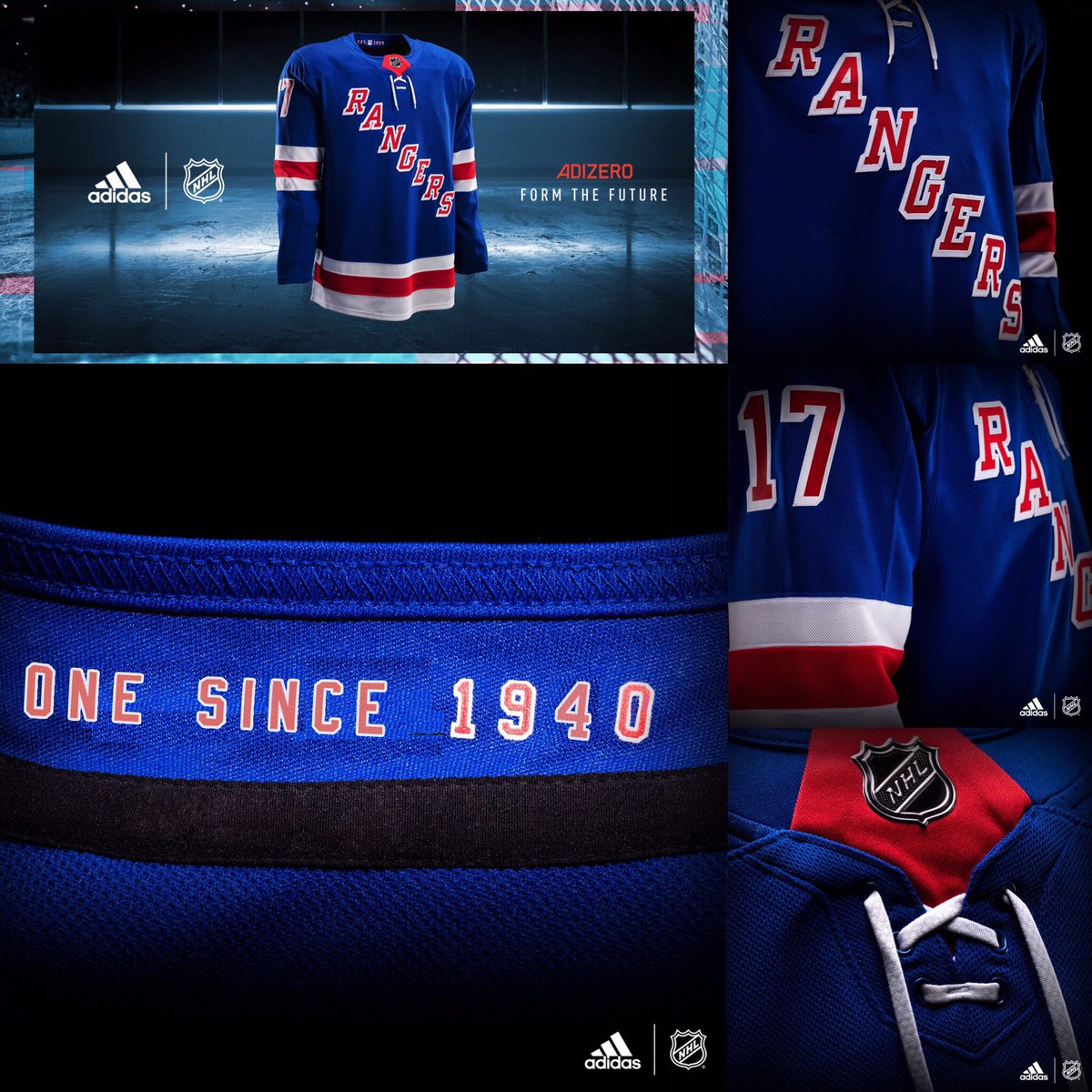 Quick Ranger notes before wrapping up:
Check NYRangers.com or their social media pages. The new jerseys have been released. Adidas now has the old Reebok contract. The jerseys look the same to me, but there are people who will bitch anyway. To be honest, I don't give a fuck what they wear, they could wear a TUTU, all I want to see is a Cup.
However, not for nothing, if you can bring ZIMA back, can't we bring back the STARTER jerseys of my "yout"? (My Cousin Vinny joke.)
The home opener has been announced. It's 10/5, a Thursday night, against the Avalanche. Will the Rangers be trading with the Avalanche before then?
For a season that's over, this has been one busy week for the NHL and it's only going to get busier. I expect a ton of trades and big moves before the weekend. If anything major happens, I'll drop by with a quick blog.
I've been saying it all off-season. You can't half-rebuild a house. You're either all-in or you're just treading water. To that affect, that's why I think the Rangers need to move Lundqvist, Staal and Stepan and start anew with their young bucks. Then again, I'm a hypocrite, because I would cream my pants if the Rangers brought Jagr back and added Ovechkin to the fold. Yes, that's a fantasy and not reality, but again, a boy could dream!
However, realistically, to build a Cup Contender, the Rangers must move past this core and start fresh. It was fun run but it never ended with the prize. Coming close only matters in horse shoes and hand grenades and at this point, these last few Ranger seasons have been a grenade, with no Bruno Mars to take it for me! (Is that joke dated?)
When I'm not working, I'm reading and have a bunch of books I'm into right now. I just finished the Terry Sawchuk book, so I plan on reviewing that shortly. I got Ken Dryden's "The Game" (One of the best books ever) & an autobiography from Tie Domi to delve into. After that, a bunch of new books will be released, with Sean Avery's autobiography at the top of my list. (Already pre-ordered like a mark!)
As far as the next blog, it could be this weekend. Your move Jeff Gorton!
As always thanks for reading and "Let's Go Rangers!"
Sean McCaffrey
BULLSMC@aol.com
@NYCTHEMIC on your tweeter