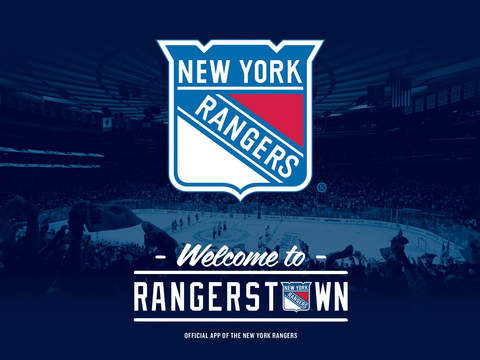 Welcome Back!
Whether you've followed me from my days in professional wrestling during my DOI and WSU days, found out about DOINOW.com last year or just jumping aboard to the new name change of BLUECOLLARBLUESHIRTS.com, let me say thanks for reading and I hope you had a great summer. I would also like to say, that I will support any presidential candidate that promises to fight the war on Draft King ads! Enough already!
DOINOW.com launched last year, as a hobby. You can go through all the past blogs through the search or archive buttons on the right hand part of the site. In short, DOINOW.com was/is just a way for a maniacal Rangers fan to vent, opine and spread my emotions for my favorite hockey team.
As the season progressed last year, DOINOW.com did some pretty impressive numbers. I thank anyone who took the time out to read my ramblings and rants. When I chose the name DOINOW.com, I used the DOI name, as most people familiar with my writing knew me from my professional wrestling days. However, this Rangers fan site/blog, in my opinion, needed a new identity. Hence, DOINOW.com is no more. Welcome to BlueCollarBlueShirts.com.
Why BlueCollarBlueShirts.com? Well if you know me in person or familiar with my writings, whether it be on this blog or on twitter, I am the ultimate blue collar worker. I'm the blue collar fan for the working man! I've talked about this subject, several times on previous DOINOW.com blogs. It drives me nuts how high priced the Rangers are. You don't see families at MSG. Most fans can't afford to games. Ticket prices are through the roof. If you can get in, you're hammered over the head by the prices of concessions and merchandise.
Simply put, Madison Square Garden is not a place for the working man. As a disclaimer, I am very fortunate in life. I have a decent job. While I've been with the same girlfriend for the past 3+ years, I do not have kids, which can sap a bank account real quick. I'm also fortunate that she enjoys sports and can tolerate/understand my insane obsession with men younger than me in athletic contests! I know people with season tickets. I sometimes get free tickets to games. I also budget my disposable income for Ranger games, which is why I'm able to attend 30-40 games a year.
During the hockey season, I don't do much else. I don't go to clubs. I don't really go on vacations, unless I'm going to other hockey arenas. I don't have any expensive hobbies, outside of my love of going to hockey games. And if you're reading this, you probably know – there is no other sport, that measures up to the live NHL experience. Sure the NFL, MLB and NBA are better on TV, BUT NOTHING is better live than an NHL game. The NHL game doesn't translate as well on TV. You miss too much. It's a sickness for me, but watching on TV is never the same.
With the new name change for this blog, there will be other changes. Being a union worker, my schedule constantly fluctuates. Where I had time to recap every game and every move last year, I don't see that happening this season. I'll try to do what I can do, as again, this is fan blog/hobby. I rather skip doing a blog than mail something in. Again, if you're familiar with my work or check out the archives on the right hand of the site, you will see that my game recaps tend to get tedious and are about 3883843 pages long. Once I flow, I can't stop. I rather do my normal style of dissecting a game, rather than doing a half ass effort. After all, this is a hobby, not a job for me, so if I'm going to write something, I want to put my best into it. Perhaps I'll just post pictures from the games I attend with some quick thoughts, when I don't have the time to do a full blog.
The biggest criticism of this blog last year, was obviously the Talbot vs Lundqvist stuff. Perhaps it was too much and all the time. I still think my point was right – you just can't win with a top 5 paid goalie. Again, check the archives, for my final blog on the subject or you can just visit this link:
The Decade Long Saga of Henrik Lundqvist: My Final Words On King Contract, Why Lundqvist is Overpaid, When Lundqvist Soured Me, Will the Rangers Ever Win With Hank and His Cap Hit, Examining the NHL & Goalie Position & Much More
Talbot is now gone. While I will be watching Oilers games on the NHL network and plan on attending Oilers vs NJD & Oilers vs NYI when they are in the area, the fact is the Rangers let him go to start elsewhere else. I'll get more into Talbot & the Oilers a bit below, but as far as the Rangers, it's all about hoping to see the self-proclaimed King finally get his crown. And no, I will not be clamoring for Raanta, Skapski or Halverson. I followed Talbot from the beginning and thought he could've been special. And make no mistake. The Rangers don't win the President's Trophy without him.
I want to see Lundqvist win the Cup. We all know he carried this team for the first 8 years of his career. However, the mileage is there and he has consistently eroded since his Vezina season where he was putting up Roy & Hasek-esque numbers. I would just respect Lundqvist more if he was just honest and said, "hey, I want to get paid motherfucker!" Please save me the "I want to win at all costs" crap, when you hold the team up for 12% of the salary cap.
As a member of #MONGONATION, I was pleasantly surprised when Mike Francesa was talking his contract. He said he went to FoxSports 1 because they offered the most money. Despite how horrible that relationship was, Francesa admitted it was all about the money. As a fan, I appreciate the honest. Listen – I won't knock someone for supporting their family, I get it. Just don't tell me winning is the most important thing, because when you demand 12% of the salary cap, in a league where not one top 5 paid goalie has ever won a Stanley Cup in the salary cap era, you're just full of shit.
So I gave you the intro and before we get into the meat & potatoes of this blog, I gotta ask, how was your summer? Feel free to tweet your responses to @BlueCollarBlueShirts
For me, my summer was busy. I am currently a mechanic on a tower crane in Manhattan and working towards getting my NYC "A" crane license. Due to this job and responsibility (and the crazy working hours that goes along with it) these blogs won't be as frequent as last season. It's a great job with a great view of NYC every day, and while the days are long, I wouldn't trade it for anything else – besides being the GM of the NY Rangers!
Moving forward, as stated, I plan on doing my normal manifesto blogs, when possible. Luckily, I'm working 7 blocks away from MSG, so I plan on attending many games, as usual, this season, whether it be through my friend with Rangers season tickets, the infamous JEFFREY, or just buying tickets on Stubhub at the last second, when prices drop. And for anyone on a fixed budget, that's the way to do it. Go to NYC and buy tickets on Stubhub an hour before the game. Prices usually drop.
With all the welcoming back and giving you the update of what I got going on, let's get into the real reason why you're here, some NY Rangers talk.
DOINOW.com and now here on BLUECOLLARBLUESHIRTS.com, we've never been a news site. Just a blog with opinions. I'm assuming you've been following all the on-goings with the team. There have been many roster changes and even changes to the rules in the league. If you don't already, BLUESHIRTSUNITED.COM and Larry Brooks, of the NY Post, do a great job of covering the team 24/7.
Going into this 2015-16 season, I have to tell you, I really am not expecting the Cup this year. I hate to start a brand new blog sounding pessimistic, but really, I don't see how the Rangers got better from last year. They lost the best back-up goalie in the league, in Talbot. They lost the fastest skater in the league & the guy with the most empty net goals on the team, in Hagelin. (EN goals are usually under-appreciated, but what it means is that you closed out a game.) They lost a locker room leader and a guy who helped mature the younger players on the team, in the retirement of Martin St. Louis. The Rangers gambled with low risk, high reward moves in Viktor Stalberg and Jarrett Stoll. Will they pay off, or in Stoll's case, be another Ryan Malone? Time will tell.
The point I've always made in my Lundqvist diatribes is that you need to be deep four lines to win the Cup in the NHL. Not one team in the cap era has ever won a Cup with a top 5 paid goalie. Can Lundqvist and the Rangers become the exception? I sure as shit hope so, but while the Rangers got weaker, in my opinion, other teams in the division and in the conference got stronger. Washington will be better this year. Ditto Pittsburgh. Ditto the Islanders. Columbus finished last season at a torrid pace. Moving into the Atlantic, you know Montreal and Tampa are contenders. Buffalo is improving as is Toronto and Florida.
How do the Rangers win the Stanley Cup this year? It's a two-step process. Just get into the playoffs. Seeding doesn't matter in the NHL. Once you're in the playoffs, it's a different animal. That's where you need your highest paid player to step up and stop blowing two goal leads and giving up touchdowns. And while Hank is the highest paid player, you need the second highest paid player, in Rick Nash to show up. Nash, last season, was better than his other dreadful playoff seasons, but it wasn't enough nor consistent. While it is a team game, and the Rangers have a great core and arguably, the best defense in the league, you need your superstars to show up when the games matter the most.
When you look at the way the Rangers season ended in 2015, there was one missing piece, in Mats Zuccarello. While we all knew Zucc was hurt, it turned out he had a brain contusion and a skull fracture. He couldn't even speak. Supposedly, he will be 100% for this season, but man, that's a lot to ask. You just don't recover from that and be back to normal in no time. In a 7 game series, having Zucc could've been the difference from an agonizing defeat and a return trip to the Stanley Cup Finals. I'm rooting for Zucc and hope he can return at 100%, but it seems a lot to ask.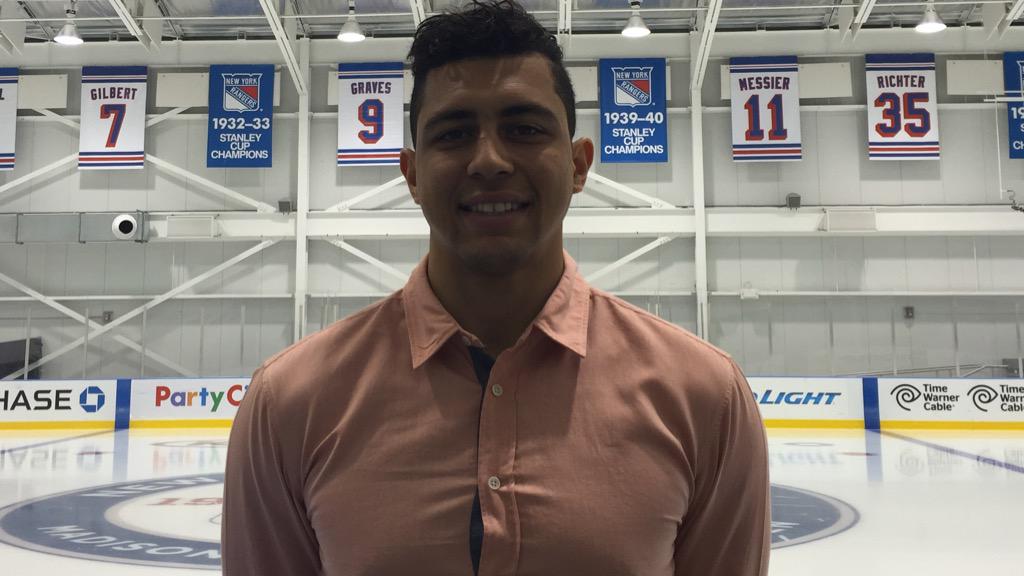 The Rangers picked up a solid hand with potential, in Emerson Etem, via the Hagelin trade. While I hated the trade then and still hate it now, especially for what Hagelin signed for with the Ducks, there is nothing we can do to change it. It just reminds me of Stralman a bit. The Rangers would've been better off with Stralman, for the same money they gave Dan Boyle last season. Etem is younger than Hagelin and a speedster, but at this stage of the game, with the Rangers in another Cup or Bust season, I just don't get the trade at all.
However, you have to love Etem's appreciation for the club. The second he was traded, he was posting on his twitter account about how happy he was to become a Ranger and what it meant for him. He wants to be here. He wants a Cup here. I respect that. Hagelin was never a prolific goal scorer, but he was a big piece of the fabric in that Rangers locker room. Hags was a huge fan favorite in NY. If Etem can get to a hot start, it will make the trade easier to accept and get the fanbase behind him.
As is the case for the Rangers for the past decade, they can only go as far as their highest paid and best player can take them, in Henrik Lundqvist. While Cam Talbot did a lot of the heavy lifting in the regular season and Henrik had another one of his horrible starts to a season, when it came down to it, Hank was the best player for the Rangers in the playoffs last season.
Lundqvist carried the team in their first two series victories against the Penguins and the Capitals. However, Hank had two games, where he gave up back-to-back touchdowns. If you want to blame the lack of offense or shoddy defense for the Tampa loss, go ahead. At the same time, Ben Bishop did his part and had shutouts. Why couldn't Hank? When you're the highest paid goalie in hockey, in the cap era, at the expense of your team, you gotta be the man at all times.
While Lundqvist is a hypocrite, he is probably the most deserving player in hockey, right now, to get his hands on the Cup. With the Rangers having a lot of miles on them, due to many deep seasons and a solid core, it needs to get done this year. The window isn't closed yet, but there is only a small breeze creeping in.
As mentioned, Hank has had terrible starts at the beginning of the season. I wouldn't put too much into it, because as long as you get into the playoffs, it's anyone's game. It would be nice to coast into the playoffs, so come March/April, coach AV can rest guys and figure out his moves for the playoffs.
Coach AV, who was robbed out of the Jack Adams award, has revitalized the club ever since he got here. Like Lundqvist, he's been in the league long enough and is desperately seeking his first Stanley Cup as a head coach. He has all the tools to lead the Rangers there, but there is only so much he can do. Despite not winning the Cup in the last two seasons, AV has been a beacon of light and everyone is buying into what he's selling. How can't you?
This team will feature some new faces in the line-up. I don't know about anyone else, but I enjoy the Rangers preseason and I attend those games too. I like seeing the different lines. I like seeing guys fighting for a roster spot. I'm interested in seeing how the previously mentioned Stalberg and Stoll do. On the youth side, I'm interested in seeing on who can crack the roster, just like Kreider, Hayes, Fast and Miller have done in recent years.
While on the subject of Kreider & Hayes, I'm expecting monster seasons from both of these guys. There could be another "A" on a Rangers jersey this year, with the retirement of MSL. While Nash most likely gets it, due to being a veteran, Kreider should hopefully grow into a team leader. The sky is the limit for both Kreider & Hayes.
The biggest name to keep an eye out on is at the center position, in Oscar Lindberg. With Stepan and Brassard holding down the top two center spots, you have Lindberg trying to get a spot, with Stoll, likely the third line center and Dominic Moore as your fourth center. You also have Miller & Hayes on the roster, who could also play the position. Can Lindberg, who has potential, make the squad?
While Lindberg is likely to get some minutes away from the Hartford Wolfpack this year, Dylan McIlrath, who seems like he's been in the Rangers minor league system forever, may be gone from the organization sooner than later. Dylan, the man nicknamed "The Undertaker", due to his propensity for fighting, seems like a relic from another NHL era. He needs a strong preseason to prove that he is not a liability out there. The goon days are over and with the Rangers being especially deep at defense (Mac, Girardi, Yandle, Boyle, Staal, Klein & Diaz) it seems virtually impossible for McIlrath to get a spot on the big club. Another factor that could deny McIlrath from a full-time job at MSG is prospect Brady Skjei, although Skjei may be a season away from joining the team.
As always, the NHL season is a long grind. The Rangers will try to defend their President's Trophy. While the trophy was a nice feather in the cap, at the end of the day, I'm hoping to be taking a picture next to the Stanley Cup next summer!
After the few deep runs the team has made in recent years, with two ECF losses and a Stanley Cup loss thrown in there, as Ranger fans, we know that while the regular season is fun to watch, at this point in time and with this team, it's meaningless. Just get into the playoffs. The hardest part of being eliminated from the playoffs, from a fan perspective, is having to wait a whole year to get back to that level. I wish I could press a fast forward button and get us right to the playoffs!
It's going to be tough to win the President's Trophy again, but really, it's all about the playoffs. Part of the reason the Rangers won the President's Trophy last year was because of the play of Cam Talbot. I don't think Raanta is on that level. However, I will sacrifice a few points in the standings, if it means Hank is 100% himself come the playoffs. I'm sure you probably heard all the media conferences by now, where Hank is talking he wants a Cup. Well we all do, and for some time. The time needs to be now.
I love going to hockey games, it's my thing and my hobby. My friends and I usually try to pick a far out spot to watch the Rangers play once a year. This year, we will be freezing our nuts off in Alberta, when the Rangers play the Oilers on 12/11 and the Flames on 12/12. I'm looking forward to checking out Western Canada and enjoying some authentic Labatt Blue's, in addition to some blueshirt hockey!
We all know that I'm a big fan of Cam Talbot, so it should be fun to see the Rangers take on their ex-netminder during Glen Sather night in Edmonton. With the world getting smaller through technology, I plan on watching the Oilers on the NHL package, and seeing how they do as well. With Connor McDavid there, the Oilers could be a playoff team this year and fighting for the Cup in the years after.
The best thing about hockey is that anyone has a shot at the Cup, once they make the playoffs. It should be another fun ride this season and there are a lot of interesting storylines throughout the league. How will the Icelanders do in hipster Brooklyn and will they discontinue those ugly black jerseys as fast as they retired the fishstick ones? How will Kessel do in Pittsburgh? Can Holtby and Ovi make a deep run this season? Was Tampa a fluke or a new perennial playoff team? Will the young bucks in McDavid and Eichel take the league by storm? How will Babcock do in Toronto? And most importantly, for me, can the Rangers and Lundqvist bring home a cup to bougias MSG?
Preseason starts today. Depending if I have to stay late tonight at work, I'm planning on attending. It's great to see what we have in developmental at MSG, because I'll tell you, that ride to Hartford to watch the Wolfpack play, sucks from Long Island!
The puck officially drops for the Rangers this year, on 10/7 in Chicago. The Rangers will watch the Blackhawks raise the Cup, right in their face. Will that motivate the Rangers this season? When this season is over, will the Rangers be talking about how on that night, seeing the Cup banner raised, made them pissed off?
After Chicago, the Rangers have a home and home with Columbus, who had a very impressive close to last season. Columbus is on the cusp of being a real threat in the NHL. The Rangers will take their first crack at the Blue Jackets on Friday, in Columbus, before the home opener on Saturday, 10/10. I will be there and eagerly await seeing what Rangerstown has in store for us.
And in closing, a few funny things:
Matt Harvey blocked me on Twitter, while the Mets/Yankees game was still on! I didn't even tag him either, I just wrote how CC was still pitching and he was in the showers. That means while the game was on, he was searching his name and blocking people! LMAO ONLY THE METS!!!
I mean really? Searching your name and blocking what is a rumored 1000 people while the game is on? Get lost! He will be a Yankee soon enough anyway.
By the way, how ironic is it that Henrik Lundqvist saw, in person, Serena Wiliams lose the U.S. Open and the Mets lose Sunday night? I guess "The King" fucked Queens.
Also from Citifield last night, this guy! This brings flashbacks of the drunk Rangers fan at Yankee stadium!
Once the season gets all rolling, we will have the game recaps like usual. Thanks for taking time out here, on BLUECOLLARBLUESHIRTS.com!
LET'S GO RANGERS!
Sean McCaffrey
BULLSMC@aol.com
@NYCTHEMIC on the twitter machine