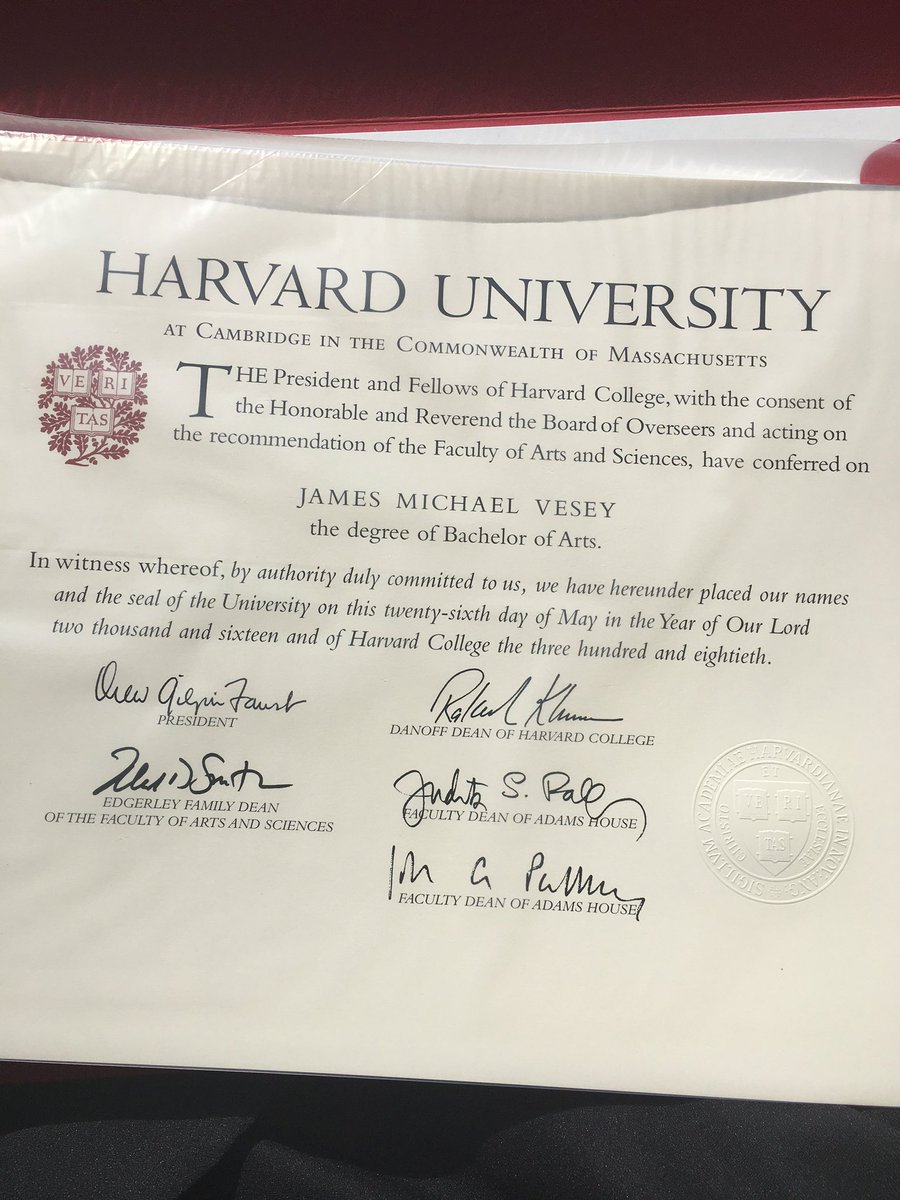 As I start another blog here as part of my BlueCollarBlueShirts.com Binge Monday, this is when I start to get excited. The cool air is here. Football is in full swing. My fantasy football team is basically shot to shit already. The fall shows are on TV. However, my favorite show is about to return to TV, and that's NY Ranger hockey.
If you read the other new blogs I posted today on the site, you can see that I'm not very high on the NY Rangers this season. I just think the competition around the league is going to prevent the Rangers from making a true run of it. I mean, 4 Cups in 90 years, history isn't on the Rangers side. However, I am optimistic about the future of the NY Rangers, in particular with Jimmy Vesey and Pavel Buchnevich. Each man took a different path to play in the "World's Most Famous Arena", but if things go down in the best possible scenario, the Rangers may have found their Patrick Kane and Jonathan Toews for years to come.
Ok. Maybe I'm amping these two guys up too much by comparing them to Kane & Toews, but I'm sick of being so down on this team because of a monstrous cap hit goalie, a shaky defense and a $7.8M forward who produces like a guy being paid $780,000. I really want to believe that Vesey & Buchnevich can "Make The Rangers Great Again".
Realistically, you can't expect Vesey & Buchnevich to walk into the NHL with a 73737473 foot swinging dick and taking over the place. I mean, it would be nice if they could dominate, but it will take time to get used to the game. I don't think they are at McDavid level, but I think they can be two future stars for the Rangers and for the league to come.
I am in the camp that you need offense to win a Stanley Cup. Not a top 5 paid goalie. Not an elite defense. You need guys who can put pucks into the net. Sure, LA has had a great goalie (Quick was paid 30th and 9th in the league, in 2012 and 2014, respectively when he won his 2 cups), but are Crawford and Murray that elite? Just look who's been winning Cups in the new salary cap era. You need scorers and hopefully Buchnevich and Vesey can be those two guys that don't wilt up in the playoffs and will strike fear into every opponent.
The Rangers theory of winning cups, about banking on a top goalie and hoping he can only give up 1 and at the very most 2 goals, then hoping the offense can scrape up enough goals in 60 minutes to win, just isn't working. With the addition of these two players and at a very friendly cap hit, the Rangers can get themselves right back into the Stanley Cup mix, once these two get acclimated.
Let's start with the 23 year old Jimmy Vesey.
From NYRangers.com:
New York Rangers General Manager Jeff Gorton announced today that the team has agreed to terms with free agent forward Jimmy Vesey.

Vesey, 23, skated in 33 games with Harvard University this past season, registering 24 goals and 22 assists for 46 points, along with a plus-11 rating and six penalty minutes. He won the Hobey Baker Award as the top player in collegiate hockey in 2015-16, becoming the fourth player in Harvard's history to win the award. Vesey ranked fourth in the NCAA in goals per game (0.73), tied for seventh in goals, and ranked eighth in points per game (1.39) in 2015-16. In addition, Vesey led Harvard in goals, points, and shots on goal (148), ranked second in power play goals (six) and game-winning goals (five), and tied for second in plus/minus rating this past season. He recorded a point in 24 of the 33 games in which he played in 2015-16, including a goal in 18 of those contests. Harvard posted a 17-6-1 record in games which Vesey notched a point, including a 15-2-1 record in contests which he registered a goal.

The 6-3, 203-pounder was also a finalist for the Hobey Baker Award during the 2014-15 season, as he established collegiate career-highs in games played (37), goals (32), assists (26), points (58), and plus/minus rating (plus-23). Vesey led the NCAA in goals and goals per game (0.86), and he ranked third in the NCAA in points in 2014-15. He was selected to the NCAA (East) First All-American Team and was named the ECAC Hockey Player of the Year. Vesey notched a point in 34 of the 37 contests in which he played during the season, and he tallied a goal in 26 of those 37 games. In addition, Vesey helped Harvard win the ECAC Championship in 2014-15, and he was named Most Valuable Player of the ECAC Tournament.

Vesey skated in 128 career collegiate games over four seasons at Harvard (2012-13 – 2015-16), registering 80 goals and 64 assists for 144 points, along with a plus-17 rating and 66 penalty minutes. Over his last two seasons at Harvard, Vesey recorded 104 points (56 goals, 48 assists) in 70 games, averaging 0.80 goals per game and 1.49 points per game over the span. Vesey's 56 goals in 2014-15 and 2015-16 led all collegiate players over the two seasons. In addition, he tallied a point in 58 of 70 games over his final two seasons of collegiate hockey, including a goal in 44 of those 70 contests. Vesey ranks fifth on Harvard's all-time goals list and is tied for 12th on Harvard's all-time points list.

Internationally, the North Reading, Massachusetts, native has represented the United States at several tournaments. Vesey helped the United States earn a gold medal at the 2013 IIHF World Junior Championship, as he tallied five points (one goal, four assists) in seven games while playing alongside current Ranger J.T. Miller. In addition, he recorded three assists in nine games while helping the United States earn a bronze medal at the 2015 IIHF World Championship.

Vesey was selected by Nashville in the third round, 66th overall, of the 2012 NHL Entry Draft.
The addition of the best player in college hockey was a huge asset for the Rangers, as many teams were vying for his services. The loser in all this? The Predators, who wisely drafted him, only to be burnt when Vesey decided his education was more important.
When the Vesey sweepstakes heated up in the beginning of August, many teams were in the mix to get him. The Lightning were interested. (They hands down win the Cup if they land Vesey, me thinks.) The Blackhawks were interested. (Imagine a stud playing with those guys?) The Islanders and even the hometown Bruins were interested.
When the Vesey watch was going down, I thought he would wind up with Chicago, because of the roster there and because of their success. I thought Boston was the distant two, just because it was his hometown. Some articles out of the Boston media suggested that athletes from Boston don't succeed in Boston. Even if that's true, I would've taken a shot with JV.
Ranger fans need to be honest with themselves. The team's history and success rate at Stanley Cups suck. Yes, I know in the beginning, in the NHA days and then in the early NHL days, the Rangers got the short end of the stick because all the Canadian teams got first crack at talent. (The early NHL rule on draft rights was that a team had first dibs on any player in a 150 mile radius. If you need to see example of how those games would go for the Rangers, just check out Team USA in this year's World Cup of Hockey!) I know during WWII the Rangers lost a boat load of talent and it took years after the war to rebuild a team. Excuses? Maybe. However, out of the Original 6 teams still in the league, the Rangers have the worst success rate.
I just figured a smart guy like Vesey would see through the glamour and the glitz and would want to play for a winner. I was shocked when the allure of the biggest city in the world enchanted the Harvard graduate. What helps the Rangers is that Vesey has two friends on the team. He's played with JT Miller before in the IIHF. (Told ya, I love that tournament, check out my WCH blog for more.)
Then there was this:
Welcome to the @NYRangers @19Vesey. Childhood teammates to playing at MSG. Fans get used 2 this saying #thatwasvesey pic.twitter.com/eM2gKKGmC9

— Kevin Hayes (@KevinPHayes12) August 19, 2016

Kevin Hayes is a childhood friend and teammate of Jimmy Vesey in Boston. Hayes also went through the same college career/signing with an NHL team process, that Vesey just went through. Vesey hasn't said that it was 100% Hayes, but you know a large part of landing Vesey was Kevin Hayes.
Reading the NHL rumor mill all summer, I wasn't shocked to hear that Hayes wasn't on the table from the Rangers. The Rangers knew their best shot at landing Vesey was through Hayes. I just wonder now, if Hayes is 13 and Vesey is 26, will Vesey be twice as good as Hayes? I kid, I kid!
Vesey is the reigning Hobey Baker award winner, which is given to the best player in college hockey. He may have won two of them, but Jack Eichel just had a monster season in the college ranks, two years ago. The winner before Eichel? Johnny Gaudreau. Not bad company for Jimmy Vesey.
Vesey wants to be a Ranger. He had his choice of signing with anyone. He wants to win and play in NY. That's a guy I want on my team. Winning the Hobey Baker award doesn't guarantee success, I mean just look at Drew LeBlanc, who was cut by Chicago and now playing in Germany in the DEL. However, with a full camp, and a slew of support, I think Vesey will be successful. Shit, I even bought me a Jimmy Vesey T-Shirt!
After being drafted in 2013 and wanting to play in the KHL of Russia, Buchnevich finally signed with the NY Rangers on May 13th.
Here's the press release, from NYRangers.com:
NEW YORK, May 13, 2016 — New York Rangers General Manager Jeff Gorton announced today that the team has agreed to terms with forward Pavel Buchnevich on an entry-level contract.

Buchnevich, 21, split this past season between Severstal Cherepovets and SKA St. Petersburg of the Kontinental Hockey League (KHL), registering 16 goals and 21 assists for 37 points, along with 24 penalty minutes in 58 games. He established KHL career-highs in games played, goals, assists, points, game-winning goals (three), power play goals (four), and average ice time (16:10). Among KHL players younger than 24 years old, Buchnevich ranked third in assists, ranked fourth in points, and tied for seventh in goals. He tallied three points (one goal, two assists) in the Gagarin Cup Playoffs while helping SKA St. Petersburg advance to the Western Conference Finals.

In 2014-15, Buchnevich registered 13 goals and 17 assists for 30 points, along with a plus-eight rating and 16 penalty minutes in 48 games with Severstal. Buchnevich's 30 points were the third-most a KHL player younger than 20 years old has recorded in one season in the league's history. Buchnevich's 17 assists were also the second-most a KHL player younger than 20 years old has posted in one season and his 13 goals were tied for the third-most a KHL player younger than 20 years old has tallied in one season. The only KHL player who recorded more assists and points than Buchnevich in a season which he was younger than 20 years old was Evgeny Kuznetsov. In addition, the only KHL players who matched or eclipsed Buchnevich's goal total in a season when they were younger than 20 years old were Kuznetsov and Vladimir Tarasenko.

The 6-2, 176-pounder skated in 158 career KHL games over parts of four seasons (2012-13 – 2015-16), registering 37 goals and 50 assists for 87 points, along with 52 penalty minutes. Buchnevich's goal, assist, and point totals increased in every season over his four years in the league. In addition, Buchnevich recorded 31 of his 37 career KHL goals at even strength and tallied seven game-winning goals.

Buchnevich played in Russia's Junior Hockey League (MHL) for parts of four seasons (2011-12 – 2014-15), registering 69 points (23 goals, 46 assists) and posting a plus-17 rating in 71 regular season games. He tallied 41 points (17 goals, 24 assists) in 31 career MHL playoff games, including 20 points (eight goals, 12 assists) in 11 playoff games in 2015.

The Cherepovets, Russia, native has also represented his country in several tournaments. Buchnevich participated in the IIHF World Junior Championship in 2014 and 2015. In those tournaments, he recorded 13 points (three goals, 10 assists) in 14 contests and helped Russia earn a medal each year (silver medal in 2015 and bronze medal in 2014). In addition, Buchnevich tied for first among all skaters in assists (six) and tied for second among all skaters in goals (five) and points (11) while representing Russia at the 2013 IIHF U18 World Championship.

Buchnevich was selected by the Rangers in the third round, 75th overall, of the 2013 NHL Entry Draft.
I'm not gonna lie. The only footage I've ever seen of Buchnevich is from YouTube and other random clips. I have never see him play a full 60 minute game. However, I like what I've read from writers I respect and the highlight reels are promising.
I also like the idea of the Rangers bringing a Russian into the mix. We all remember Alexei Kovalev, Sergei Zubov, Alexander Karpovtsev and Sergei Nemchinov from the 1994 team. The NHL is a global brand, catering to markets all over. I like the idea of having a Russian star. After all, the Cold War is over and "The Americans" on FX is my favorite tv show today!
Plus, on an aside, the Islanders thought they would draw a ton of Russians playing in Brooklyn. However, the Rangers may have the best Russian in the northeast now, so suck on that fishsticks!
I mean, Artem Anisimov, Alexander Frolov, Evgeny Grachev, Enver Lisen and Fedor Tyutin are the most recent Russians to lace skates for the Blueshirts. No offense to those players, but that isn't exactly a murderer's row of names there.
When you see a team like the Capitals and what they've done to embrace Russian hockey on their team, it kinda makes you jealous. There are great players all over the world and I'm glad to see the Rangers take a shot with Pavel Buchnevich.
From a business aspect, Pavel Buchnevich brings in marketing and ad opportunities for the club. From an on-ice aspect, Pavel Buchnevich gives the Rangers a good shot to win. He's been putting up good numbers his entire career.
While Vesey I think will assimilate to life faster in NY, because he's an American and has friends on the team already, it may take Pavel Buchnevich some time. After all, there are no Russians on the team and he doesn't know the American/English language. Some sort of translator will be there, I assume, although Chris Kreider, (Yes, Chris Kreider) speaks Russian. Maybe Pavel Buchnevich will be on a line with Kreider to help him out a bit.
What Pavel Buchnevich has that Jimmy Vesey doesn't, is professional playing experience. It's one thing to play in college, it's one thing to be on the road for a full season grind. America is going to be different for Pavel Buchnevich. It may take some time to get accustomed to. I mean, is he ready to see a bunch of drug addict homeless people in front of MSG/Penn Station every day? Is he ready for the fame? Will the night life affect him? Will he have trouble getting around town?  You know, bluntly, shit like that.
I know it's human nature to be negative, so please don't freak out when I say this. The last time I was this excited about a bunch of new players was when the Rangers brought in Scott Gomez and Chris Drury. (I'll wait for you to stop laughing.) However, Buchnevich and Vesey aren't Gomez or Drury. They are young. They are hungry. They want to win in the biggest city in the world.
When I walk into the Garden on Tuesday night (Hopefully after seeing Connor McGregor during the UFC press conference), my eyes are going to be trained on these two players. They had a good running at the Traverse in Michigan. Vesey was the best of the lot setting goal scoring and point records.
I know people say it's only preseason, but you can learn a lot from it. I don't mind watching Wolfpack games and I know half the guys on this team during the first week of preseason will wind up there. It would be a travesty if these two young guns, with two entirely different upbringings were wasted in Hartford. Let them get their feet wet in NY. Let them experience it. Don't coddle these guys. Let these guys grow. The Rangers haven't had scoring from rookies in a long time. Hopefully that changes this season.
See ya Tuesday in the Garden.
Thanks for reading the 6 blogs I posted here today as part of BLUECOLLARBLUESHIRTS.COM Binge Monday!
Sean McCaffrey
BULLSMC@aol.com
@NYCTHEMIC on twitter