The Rangers defeated the Arizona Coyotes 6-3 on Thursday night, in their penultimate game of 2016. However, before my normal intro, all I got on my mind after a game like tonight is this:
 To all my Ranger freaks out there, welcome to another blog here on BlueCollarBlueShirts.com!
I'll have more blog notes at the end of this manifesto, but be advised, this will be the last blog of 2016. The Rangers head to Colorado on New Year's Eve, and I don't plan on jumping on the computer after the game on that night! I'll be back Tuesday night with a Rangers/Sabres review.
For today's blog, at least I close 2016 on a good note. The Rangers won. Raanta won. The Oilers won. Talbot won. Even Hank got a french manicure from his sister, so it was a good night had by all!
After defeating the Senators at home on Tuesday night, in a game that I thought was the Rangers hardest fought win of the season, the Rangers traveled to Glendale, Arizona to play the pathetic franchise known as the Arizona Coyotes. The Coyotes are in last place in the Pacific division and two points away from being the worst team in the league. Who is the worst team in the league right now? The Colorado Avalanche, who the Rangers play on Saturday night. However, before talking Colorado, let's talk about the game in hand here!
I've talked about the Coyotes a lot on this blog at different times. During the off-season, I suggested that maybe the Rangers could dump one of their terrible contracts, such as Girardi, Staal, Lundqvist or Nash to Arizona. The Coyotes are a team owned by the league that only spends the salary cap floor. They even traded for the expiring contract of Pavel Datsyuk just to reach the mandated salary cap floor.
The Coyotes, "celebrating" 20 years of futility, have it rough. In fact, in the Gary Bettman book I reviewed several blogs ago, that book talks in depth about the mess in Glendale. Hockey just isn't working there. Even tonight, and yes, Ranger fans always travel well, the place was 65% Ranger fans, 30% empty seats and 5% Coyote fans. The cold hard facts is that the team needs to be moved or contracted. The fans in Quebec, Hamilton, Halifax, Seattle or even Portland would be better off. Hockey just isn't catching on in the Sunbelt. The other problem is that the team stinks, so it's hard to build a fanbase when the team blows year after year.
A guy like Shane Doan, who's had a 20+ year career, playing for the Coyotes, is a rarity. Glendale is not a hockey bed. Playing in Arizona is for players who want their careers to die. Most players get the hell out when they can. They now have the youngest GM in sports, a kid who has no real experience or connections. The franchise loses millions and millions a year and is only bailed out by the NHL and the town of Glendale. The fan support just isn't there.
While I joked in the headline that there are only 2 fans of the Coyotes, we all know in reality, there are more than that. Like 3 or 4. Ok, I kid, I kid. There may be a few thousand Coyote fans (I remember reading somewhere that their TV ratings average 4000 people a game) out there. I feel bad for those diehards. While their wallets are better off than a Rangers fan, because tix are so damn cheap and there is no state tax, the bottom line is the franchise is going nowhere fast.
If you got time, do your research on the Coyotes. From the whole Gretzky fiasco, where Gretzky got pillaged so bad that he ended his relationship with the league for a period of time, from having the lowest attendance in the NHL, from spending the least on their team in the league, being a Coyotes fan is a death sentence. It's a horrid task that I wouldn't wish on my worst enemy.
As long as the NHL and the town keep pumping money into the team, the franchise will last. Until then, the Coyotes will remain the doormats of the NHL. It's funny, one of my friends on twitter was asking me who do I think will make the playoffs first – the Coyotes or the new Vegas Golden Knights? I think the Vegas team has a better shot at the playoffs just because they have an owner who cares, a GM with experience and the Vegas team has to spend the cap ceiling.
It's a sorry and sad state of affairs in Arizona and another blemish on Bettman's career.
While I wouldn't consider the Coyotes a team I pull for, like I do with Talbot & the Oilers, I do follow the Coyotes, just to see how Anthony Duclair & Max Domi are doing. I always hated the Duclair trade. I think the Rangers could've kept him and still got Yandle anyway. And in the end, what happened? The Rangers traded Yandle for a 6th round pick while Dan Girardi plays traffic cone. Thank you Sather.
I know Duclair has had a horrible and regressing season this year, but I feel that's because of his environment. He really has no one to help him get better, the team sucks and you're just wasting time there. Many of you know I spent 10 years in the wrestling business. In wrestling, all wrestlers have "bump cards", which means you only have so much time before your body starts to go.  (A bump in wrestling means falling and landing on your back. Scientists have said that a normal bump is like suffering small whiplash, akin to being in a car accident. When you think about it, it does make sense. Just imagine falling on your back 10-20 times, on wood, over a span of 10 minutes.) Playing in Arizona is like wasting your bump card doing matches in front of 6 people in Tijuana, Mexico. Even if you do well, it really means nothing and you're just pedaling a bike with two flat tires.
I often wonder if Duclair would've grown to become a better player if he stayed in NY, with NY's management, players and drive to win around him every night. We could've been watching his growth, like a Kevin Hayes. However, like many bad Sather deals, we'll never know.
I'm assuming Dan Girardi even feels bad for Duclair, because he gave Duclair a free goal tonight!
So why am I wasting all this space on the Coyotes? Easy – I want to hammer home just how bad and pathetic they are. Sitting in second to last place in the league, there is no excuse for the Rangers not to beat them handily. While the final score reflects that, this game was much closer than what the scoreboard says. And to me, you can blame one person for that – Dan Girardi.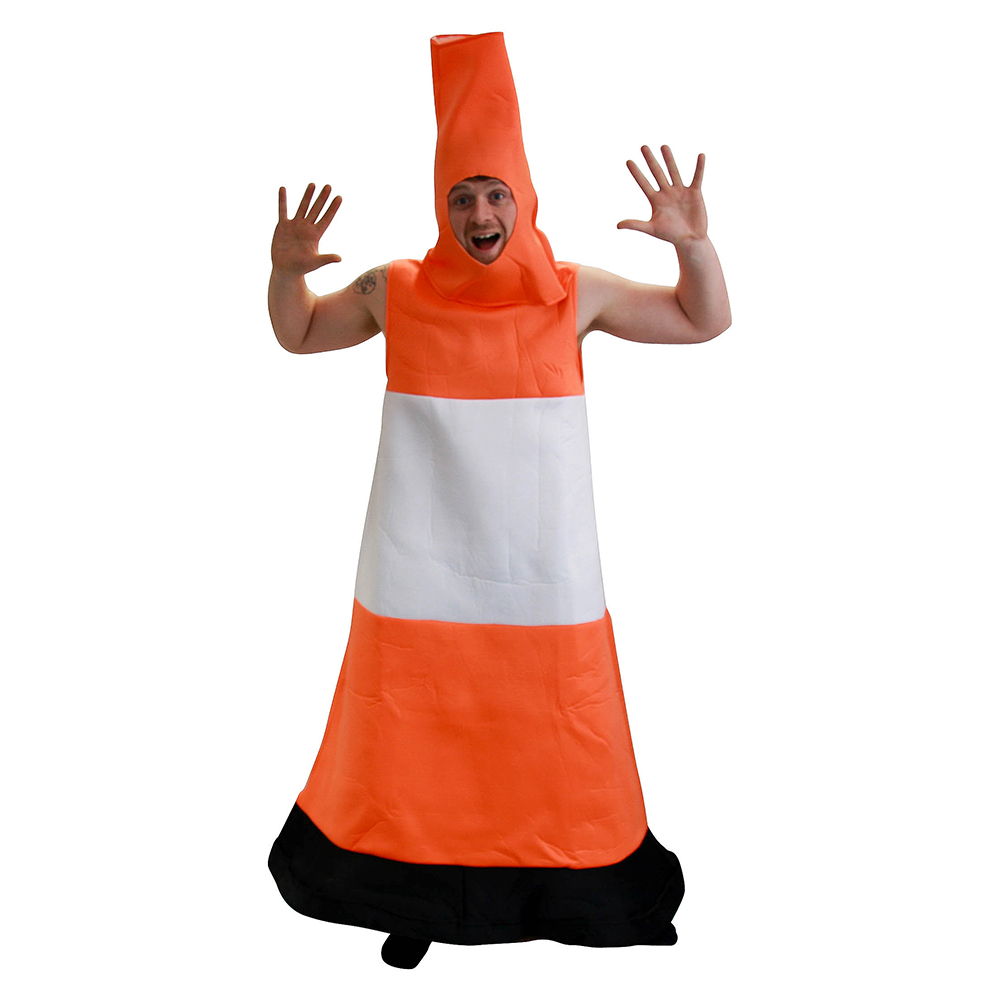 I think I'm the last blogger/Rangers fan to hammer Dan Girardi. I've always defended him. While I have never been shy about my hatred for Lundqvist's contract and how I don't like Lundqvist for his actions, I've always been a Girardi supporter. In fact, when people get on me for burying Lundqvist, I throw back what they say about Girardi. Girardi is one of the longest tenured Rangers on the team. In fact, he's the second longest tenured Ranger, right behind Henrik Lundqvist. The NHL is a business. The players are assets. Lundqvist & Girardi have both served their purpose and the Rangers have gotten the best out of them. Now they are just using a straw to suck out the bottom of the bottle to see what's left. It's time for both to go.
When people do their "Hank 101" defense, it's always the same shit-
He's been here for so long
The Rangers would never win without him
He has done so much for this team
He is the highest paid guy because he earned it
Who else are you going to get?
I always like to answer those Hank fans/Girardi detractors by saying the same thing about #5. Girardi has been here a long time. Girardi has done a ton for this team and has helped them win. Girardi is one of the highest paid guys on the team because he earned it. However, the last question, when applied to both players is an easy one – ANY THING ELSE WOULD BE BETTER.
I'd rather Raanta & the cap money over Hank. I would rather trade Girardi to Arizona for nothing or a draft pick, just to get his cap hit off the team. I know Ranger fans love these guys, but this is a business. As I always say, if you can trade/let go of Messier, Leetch, Graves, Howell, Bathgate, Giacomin, etc, you can also let Girardi & Hank go. It's actually more understandable now, because those other players didn't play in the cap era.
However, for the purpose of tonight's game, Dan Girardi may have played his worst game of the season and he's had a few stinkeroos in there. It pains me to say it, because I don't hammer Girardi like everyone else. And I've explained this before, so before you whine at me, here's why I go after Hank more than Girardi:
Hank is the one who said he wants to win here at all costs. Girardi did not.
Hank makes money elsewhere and everywhere with endorsements, restaurants and other avenues. Girardi does not.
Hank already made big money when he got his new contract. For Girardi, when he signed his new deal, it was his first deal of getting life changing money.
Girardi acts like a man on the ice. He doesn't slash defenseless women, throw hissy fits, etc.
Girardi takes blame when he plays bad. Hank does not.
Hank makes the most in the league at his position and teased FA at contract time to ensure he got that money. Girardi could've got more but wanted to be a Ranger.
Hank makes more than Girardi, but will blame his defense for a goal. If you can't make the big saves, then why are you getting top dollar to make them?
Girardi has played for this team with broken knee caps, a broken ankle and who knows what else. Hank has the sniffles and doesn't play. Girardi has been a warrior for this team. However, the warrior has been looking like a front line casualty these days.
Here's the official ESPN box score, followed by my thoughts of the game and what really got me going about Girardi:
1st Period Summary

Time
Team
Scoring Detail
NYR
ARI
2:24

Matt Puempel (3) (Power Play)
Assist: Jimmy Vesey
1
0
8:01

Nick Holden (7) (Power Play)
Assists: J.T. Miller, Kevin Hayes
2
0
15:16

Christian Dvorak (4)
Assists: Connor Murphy, Oliver Ekman-Larsson
2
1
Time
Team
Penalty Detail
0:26

Jordan Martinook: 2 Minutes for Tripping
6:03

Luke Schenn: 2 Minutes for Interference
17:36

Oscar Lindberg: 2 Minutes for Hooking

2nd Period Summary

Time
Team
Scoring Detail
NYR
ARI
1:13

Chris Kreider (12)
Assists: Nick Holden, Mats Zuccarello
3
1
15:32

Anthony Duclair (3)
Assists: Lawson Crouse, Jakob Chychrun
3
2
Time
Team
Penalty Detail
3:31

Martin Hanzal: 2 Minutes for Hooking
12:29

Brady Skjei: 2 Minutes for Holding
12:39

Peter Holland: 2 Minutes for Hooking
17:48

Anthony Duclair: 2 Minutes for Interference

3rd Period Summary

Time
Team
Scoring Detail
NYR
ARI
7:32

Tobias Rieder (8) (Power Play)
Assists: Radim Vrbata, Martin Hanzal
3
3
14:40

Matt Puempel (4) (Power Play)
Assists: Ryan McDonagh, Kevin Hayes
4
3
19:33

J.T. Miller (10)
Assists: Kevin Hayes, Jesper Fast
5
3
19:43

Matt Puempel (5) (Power Play)
Assists: Brandon Pirri, Marek Hrivik
6
3
Time
Team
Penalty Detail
6:43

Ryan McDonagh: 2 Minutes for Holding
13:41

Martin Hanzal: 2 Minutes for Holding
19:33

Oliver Ekman-Larsson: 2 Minutes for Unsportsmanlike Conduct (Served by Brendan Perlini)

M. Puempel (Rangers – LW): Goals: 3, Assists: 0


A. Duclair (Coyotes – LW): Goals: 1, Assists: 0



N. Holden (Rangers – D): Goals: 1, Assists: 1
Unlike other recent Ranger games, this wasn't a tale of different periods. The Rangers came out fired up for this. They should've too. They should stomp the shit out of a bad team and light them up. Unfortunately, I was hoping for this game to be over before the third period started. It didn't go down like that. I don't blame King Raanta, the Ranger forwards, 5/6 of the Rangers defense or the coach – I blame Dan Girardi. He was directly responsible for two of the goals and was on the ice for another. More on him as we proceed.
The game started off with a bang. The Rangers would get an early PP and made the Coyotes pay. After a few anemic games on the PP, the Rangers responded with a 4-7 outing, which is misleading, because two of the powerplays were short ones. The Rangers really had their best PP effort in a while. The trick now is to do this against teams that will be in the playoffs. That said, the Rangers did what they were supposed to do. Make a sloppy and bad team pay.
Jordan Martinook took a tripping penalty not even 30 seconds into the game. Matt Puempel made Coyote goalie Mike Smith pay, as he deflected one during a scrum in front of the net. 1-0 NYR early into the first.
The sloppy Luke Schenn followed with another AZ penalty, this time for interference. This time, it was Holden getting the goal, as the Rangers crowded the net. 2-0  good guys, before the mid-way point of the first period.
While on Holden, he had another fantastic game. I was texting with my dad during this game and he asked, "when did Holden turn into Orr?" I responded, "Holden wears 22. 2+2=4. Nick Holden is Bobby Orr!" Not for nothing, these last two games for Holden have been highlight reel games. It kinda reminds me of when Klein first got here and got hot offensively, and had his best season ever in his career. Hopefully Holden can keep this up. AV seems to have noticed, as he put Holden on the first pair with McDonagh and sent Girardi to the third D pair.
Oh and while on line-ups, as you can tell, King Raanta played tonight as Lundqvist was nursing his flu. More on that later!
For the first 15 minutes of this game, it looked like I could've played goalie for the Rangers, as the Rangers were all over the Coyotes and didn't let the Coyotes muster up anything offensively. However, as soon as I was texting that comment to my dad, Christian Dvorak scored on a shot where Raanta was screened and the puck was deflected in. 2-1 Rangers. Tough break for NYR, because they were playing far superior to the 'Yotes, yet were in a one goal game.
The Rangers started the second period the same way they started the first – aggressively. Within 75 seconds, Kreider made the score 3-1, as he got to the net and deflected a Nick Holden shot past Mike Smith. Again, how about that Holden? If he keeps this up, he'll be the best NYR offensive defenseman since Brian Leetch!
As the game hummed along, with both Mike Smith and Antti Raanta making great saves on either end, the Rangers would give up another goal towards the end of the period. This was one was on Girardi.
I talked about my crappy hockey career in the Nashville blog. However, one thing I remember from those days is Coach Boccio telling us, as defensemen, "If there is a loose puck out there and you don't know what to do, just slap it to the boards. Never put it in the center."
Well, Girardi could've used a talking to from my old hockey coach, because Duclair skated by Skjei with ease (I wonder if AV will bench Skjei again and ignore Girardi?) and shot the puck. Girardi then tipped it into his own net. While Mike Smith would be the one smashing his stick to splinters at the end of the game, I wouldn't have blamed Raanta if he did the same thing with his stick across Girardi's back!
Just a horrible play by Girardi to make this a one goal game yet again. The Rangers and Desert Dogs would skate to a 3-2 score as they entered the locker room during the second intermission.
As the Rangers moved into the third period, King Raanta kept my "Trade Hank"/Raanta is a better value argument going.
I mean just look at this:
Save me the stuff about Hank's past, it's about what you're doing now. It just saddens me that there will be another back up that will outplay Hank next year, while Cam Talbot and Antti Raanta are starters & outperforming Lundqvist as well.
The Rangers kept the pressure on the Coyotes to start the third period. However, before the mid-way point, Anthony Duclair went on a breakaway, but Ryan McDonagh caught up to him. However, the refs made a horrible call and called McDonagh for holding, despite McDonagh not holding Duclair at all.
Tobias Rieder made the Rangers pay on the PP and perhaps Girardi should've been credited with an assist. After getting by Klein, Rieder basically walked to the net, with Girardi watching, and beat Raanta one-on-one. Could Raanta make the save? We've seen it before, but it was a two on one and a bang bang play. Girardi did absolutely nothing here. Literally. Didn't move, didn't get to the puck and didn't even make an attempt to wave his stick. He just watched like he had the best seat in the house. Again, I've never slammed Girardi on this blog before, but this was just depressing to watch. He has become a shell of his former self, which is due to all the hard work and play he's put in over the years.
So a game where the Rangers should've been dominating in, was 3-3. The utter thought of the Rangers blowing this game gave me the chills and meat sweats!
In what was maybe a "make even" call, the refs would call Martin Hanzal for holding just minutes after the Rieder goal. I didn't think it was a penalty and the Coyotes were furious. I just thought it was to make up the horrible call on McDonagh.
The Rangers capitalized on their PP, with Puempel, once again, deflecting a shot. This is when the Rangers are at their best. GOOD THINGS HAPPEN WHEN YOU PUT THE PUCK IN FRONT OF THE NET. NYR needs to do this against the playoff teams in the league, rather than looking for the perfect shot. Puempel gave the Rangers a 4-3 lead.
With the game in the closing minutes, Mike Smith was pulled as the Coyotes attempted to even up the game 6 vs 5. The Rangers had none of that as JT Miller got the empty net goal. Give it up for JT, he got buried by AV in the media and responded with a great game, playing along side Kevin Hayes. Hayes had a monster game with a ton of shots. While Smith was able to stop them, Hayes was hell bent on getting to the net all game. That's what you want to see.
With the score 5-3 with 30 seconds to go, Larsson left the game after firing a puck at a ref. Matt Puempel responded with another PPG, a hat trick, which made Mike Smith go bat shit crazy. In fact, my words will do this no justice, take a look yourself:
so many angry goalies. cc @CresciPaul @cstclair20 pic.twitter.com/IRbTKviaTO

— Stephanie (@myregularface) December 30, 2016
6-3 Rangers, a game that could've been lost, because of Dan Girardi. However, the refs giving the Rangers the make-up call proved to be the difference.
The Rangers took care of business, beating the last place Coyotes 6-3. Of course, some Ranger fans have them winning the Cup because of this win, but please put this into perspective. They should be destroying teams like this.
What I really took and enjoyed from this game was the fact that different players are stepping up on any given night.
The Rangers have done mom trips and dad trips before. Right now, they are doing a sibling trip. Henrik Lundqvist, who did not play, because he's still sick with the flu, brought his sister. While it's nice Hank brought his sister, why is he dressed if he's still sick? What if something happened to Raanta?
It's funny, I thought Hank would play this game because I thought a game against the horrible Coyotes would be the cure for his flu. Maybe the real cure to his flu is playing the worst team in the league on Saturday night, when the NYR skate in Colorado!
Of note, during the sibling interviews, Mika Zibanejad was featured. He said he's skating again and going through the process of trusting his broken leg. It looks like he will be back quicker than some thought.
For the Rangers, this was a no excuse game. They had to win this. They took care of business. I expect the same thing on New Years Eve when they play the horrible Avalanche. All the Penguins and Bluejackets are doing right now is winning and NYR needs to win just to keep pace.
Speaking of the Bluejackets, they take their 14 game win streak on Saturday night and put it against Minnesota's 12 game win streak! One streak will be snapped! As I said in my last blog, while both teams are impressive, I think they are peaking early. However, just imagine a CBJ/MINN SCF? Bettman would lose his shit and it would garner the worst ratings in the modern era. What would be funny is if Dubnyk and Bobrovsky took the day off! I'm hoping this game will be nationally televised. If not, I got the NHL package so I can see it anyway!
And how about those 1-point-behind-first-place Edmonton Oilers and Cam Talbot? Talbot once again has better numbers than Lundqvist (And for $4M less, with a worse team) and was once again an NHL star of the week. But hey, let's keep calling Hank "The King"!
Due to New Years Eve, while I'll be watching and most likely tweeting the game @NYCTHEMIC against Colorado on Saturday, there will be no blog. Read this twice if you have to!  I'll be back Tuesday when the Rangers continue their string against terrible teams, when they play the Sabres. I'm interested to see how Vigneault plays his goalies. The Rangers after hosting Buffalo on Tuesday, play Philly on Wednesday.  Will Hank take the easy game once again on Tuesday and make Raanta do the heavy lifting against a better team on Wednesday? That's been the story of the season.
Happy New Year and don't drink and drive.
C U Next Tuesday!
As always,
LET'S GO RANGERS (And LGRousey tomorrow!)
Sean McCaffrey
BULLSMC@aol.com
@NYCTHEMIC on the twitter gimmick