This is the end
Beautiful friend
This is the end
My only friend, the end

Of our elaborate plans, the end
Of everything that stands, the end
No safety or surprise, the end
I'll never look into your eyes…againThere's danger on the edge of town
Ride the King's highway, baby
Weird scenes inside the gold mine
Ride the highway west, babyThe blue bus is callin' us
The blue bus is callin' us
Driver, where you taken' us

This is the end
Beautiful friend
This is the end
My only friend, the end

It hurts to set you free
But you'll never follow me
The end of laughter and soft lies
The end of nights we tried to die

This is the end

— Jim Morrison of The Doors, "The End"
Welcome everyone to another blog here on BlueCollarBlueShirts.com. My vacation starts now!
I originally planned on doing a blog after the Rangers/Islanders game last night, but alas, real life (Meaning being up at 4AM for work) reared its ugly head. From being up at 4am on game day, working all day and enjoying one or twenty frosty beverages, it was tough to squeeze in a post-game blog with another 4am alarm clock on the horizon. But don't fret – I'm here now!
I'm not going to analyze last night's game too much, you all saw it and want to forget it. However, as I start to pack my bags for my flight to Chicago, there's a couple of things I want to get into.
Let's start off, with who else, the highest paid goalie in the NHL, the highest paid player on the Rangers and a man who will only touch a Stanley Cup if he visits the Hockey Hall of Fame in Toronto – a one "King" Henrik Lundqvist.
It's funny what another crushing defeat to the Islanders will do to Ranger fans. For Lundqvist, it was the same old shit and a new trend for this season – losing to last place teams. I don't have a stat handy, but Lundqvist is well on his way for recording the most amount of losses to last place teams in an NHL season.
When I first started doing this blog after the failed Cup Final run of 2014, I said then it was time to move on from Lundqvist. You could already see the trend in the NHL. Teams with lesser paid goalies were winning Cups. Anything I've ever said about Lundqvist, winning and the Rangers in general are all archived on this site. Just check the search button on the right hand of the site or use your google machine.
Fact of the matter is that Lundqvist peaked in 2012, his Vezina year in the strike-shortened season. It's been a slow decline, until recently, where he's just imploding every other game. If the Rangers aren't scoring 4,5,6 goals for him, Lundqvist is as shaky as Michael J. Fox on a rickety roller coaster on a windy day.
It's the same old story after every game. You have to wonder if Lundqvist even has an excuse rolodex to help himself with what he's going to say after every game. How many times have you heard one of the following:
"We have to be better."
"I think the (Enter opponent here) came out to play and our guys weren't ready."
"We have to prepare harder."
"(Enter opposing player here) had a great game, we had a tough time stopping him."
"I was screened and it was a tough shot to stop."
"Defensively, we need to be better."
"We need to do a better job at stopping them."
I can literally go on all day. Very rarely in 11+ years, maybe two or three times, has Hank ever taken 100% sole responsibility for a loss. I've talked about Lundqvist a lot on this blog in three years. I don't want to keep rehashing as I feel I'm in repeats, but you work with the material you're given and Lundqvist has done nothing to change my narrative – he's a greedy, overpaid, overrated, crybaby, woman-hitting, coddled egomaniac.
And please – save me the Girardi/Staal stuff. Hank is supposed to be the best goalie in the league. How many other "greats" or "highest paid players" blame everyone else around them all the time? If he needs an elite defense around him, maybe he's not elite? Maybe he is like Peyton Manning – he needs a defense to carry him to a championship!
I told you a week ago that Lundqvist wouldn't play against the Jets. AV confirmed this today. Why would Hank play that game? The Jets are turning things around and are currently a playoff team. They aren't a last place team anymore nor are they starting a back-up goalie. With the Rangers banged up and down the line-up, Lundqvist, the highest paid guy at his position in the NHL, doesn't want to put the team on his back. He wants his ball cap, Gatorade scarf and a nice warm seat to rest his fat cat primped up Swedish ass.
Unless Alain Vigneault finds his balls, and maybe he has, after what he said earlier today, maybe he'll sit Hank in Chicago. However, I doubt it. I'm sure with Corey Crawford out and Jonathan Toews out, Lundqvist will be eager to play. Lundqvist always his ego propped up by playing the easier game on a back-to-back. This time will be no different.
In case you missed it, this is what AV said today about his overpaid & overrated King Red Light goalie:
"I think, like he would probably tell you, that he's got another level, that he's got more consistency to give us. He's our top player, you know. He's been doing it for quite a few years. I would tell you that you look at any team right now that's winning and they are getting consistent Grade A goaltending. We're no different than anybody else. We need consistent Grade A goaltending."
AV draws first blood!
I wrote this over a year ago, March 17th, St. Patrick's day of 2015:
(Original article: https://doinow.com/the-march-to-the-playoffs-lundqvists-return-talbot-injuries-avs-controversies-more/)
AV is no stranger to goalie controversy or winning President Trophy's. AV won two in a row in Vancouver. He also had two goalie controversies in his coaching career, one with Vancouver and one in Montreal.

In Montreal, AV debated on starting Jeff Hackett, Jose Theodore (who wound up being the most successful of the three) and Jocelyn Thibault, who was acquired in the Patrick Roy trade. Montreal, coming off their 1993 Cup, would never get back there with AV and his rotating goalies. AV would get the pink slip.

In Vancouver, where AV gained his most success, his final years were not without controversy. AV allowed Roberto Luongo to become team captain, despite NHL rules disallowing goalies as captain. Then, a young Corey Schneider got hot. AV allowed Schneider to start in the playoffs, after Luongo failures. When it was all said and done, after that 2012-2013 season, AV was gone & was hired by the Rangers, Luongo returned to Florida and Schneider, in a weird deal, went to the Devils, which ironically led to the ousting of one of the best goalies of all time, Marty Brodeur.

AV finds himself at a similar crossroads in his career, however, this is his biggest goalie controversy yet. Here is Talbot vs Hank in a nutshell:

Talbot- has the team as number 1 in the league and setting records left and right.

Lundqvist – one of the best goalies in NYR history and has a few records of his own.

Talbot – doesn't have the playoff experience. But he didn't have regular season experience either and that's been working out. See Jonathan Quick's first Cup run.

Lundqvist – has a ton of playoff experience, but no Stanley Cup to show for it. He has won a bunch of Game 7's, but if he won a few Game 5's or 6's, there would be no need for that Game 7.

Talbot – he's the back-up because we're told that's all he is.

Lundqvist – he's the King, despite having no crown. He's also $8.5M a season and no GM or owner wants to see  that sitting on the bench.
I've been doing this blog now for three years & have watched hockey for most of my life. (There was that one period of time I swore off the league after the 2004 lockout & I was furious about NYR trading Graves & Leetch.)  For three years, I have been subject to silly ridicule from people living in their mother's basements, friendly ribbing and even death threats. I have been the Conductor of the Trade Hank train for a long time now. However, it seems my train is like a rush hour LIRR train – standing room only.
When I first started pointing out Hank's flaws and how his contract is ridiculous for the Rangers three years ago, the reaction I got wasn't positive. In fact, it was 90-10, pro Hank. As time went on, more believers joined the cause. After a game like last night, there's no question that it's 50-50, if not 55-45 pro trading Hank. I have people tweeting and in a case of putting their tail in between their legs, "Unblocking" me on twitter, to tell me that I was right all along about Hank.  The major tabloids of NY can't even ignore the talk. Larry Brooks, the last real hockey reporter left in NY (After the Carp/Carny firings), mentions the shortcomings of King Failure on a daily basis these days.
I have always admitted that I'm a Cam Talbot fan. Always was, still am, and unless he starts hitting innocent women like Lundqvist, I always will be. I watched him grow through the system and thought he had talent. I wrote about it on these blogs. I was biased for him from the jump. I don't apologize for that. I'm like that with a lot of players. I still think Duclair can be a stud in the NHL if put in the right environment!
When it comes to Antti Raanta, I have become a fan of his through his play as a Ranger. I didn't have any emotional attachment or any fan story about the guy before he got here.
I remember when Talbot was traded & Raanta was signed. Everyone was contacting me saying, "I guess you're the biggest Raanta fan now." That wasn't the case. I watched Talbot rise through the ranks, and there is no way you can convince me otherwise – he should've knocked King Contract off his throne. However, the stats are the stats and the facts are the facts – King Raanta, the one goalie on the Rangers who has a Stanley Cup, is outplaying King Contract. It's just another reason why Hank is overpaid – in the last three years, his back-ups have outplayed him and have posted better numbers.
The days of what a back-up goalie is perceived to be are OVER. An aging goalie on his way out (Marty Biron/Kevin Weekes) or young talent that just couldn't become a number 1 (Chad Johnson/Steve Valiquette- but hey, he's a great broadcaster and has found his niche with it.) are OVER. A back-up goalie is expected to be strong in today's NHL. We are seeing stronger goaltending, where the difference between Lundqvist and his peers isn't much. Sure, Carey Price is doing great things, but for a Carey Price, you got a Martin Jones, a Matt Murray, a Cam Talbot, etc.
The last three years, the Rangers have gotten away from the aging vet or taking a chance on a cheap warm-body signing, when it comes to the back-up. They saw Talbot rise through the ranks. They are watching Raanta outperform King No Cup.
While I wrote on St. Patrick's Day of 2015 that AV has a goalie controversy, the same thing applies here, even 21 months later.
I'm an AV fan. I'm not one of these people that want him fired. However, goalie controversies cost him two jobs already. Will the third one be a charm or will it lead him to the firing block? It's time to take the kiddie gloves off with Hank & I think AV loosened the laces today.
The Rangers are in a world of hurt – literally. Here's a quick update on everything:
Rick Nash "tweaked his groin", according to AV. Waa-waa, Kurt Angle won the Olympics with a freakin' broken neck. Shit, I won the Beer Olympics after tearing my groin chugging a 3 Liter Das Boot. You don't hear me complaining! Seriously though, tweaking the good old frank and beans can't be fun. Supposedly he will only miss several games. We'll see.
Matt Puempel, signed as a replacement for Zibanejad after Zibanejad broke bones in his leg, is out with a concussion. No time-table on his injury.
Zibanejad is expected back in late January and that's even being optimistic.
Henrik Lundqvist. His poor ego is bruised. Sorry, couldn't help myself.
Pavel Buchnevich remains out, but supposedly is skating, getting ready to resume his season.
Jimmy Vesey is hurt with an upper body injury. I don't know if it was shown on TV last night, but he skated gingerly to the bench after a rough shift.
With the injuries, the Rangers made some moves:
Marek Hrivik was called up. He was called up before yesterday's loss to the Islanders, as a replacement for Michael Grabner, who left to attend his grandmother's funeral. With the injuries, he's expected to play more, with Jooris/Lindberg taking a seat in the press box.
Rangers just called up Nicklas Jensen (Acquired when they traded FUCKING EMERSON ETEM, so Carl Hagelin for Jensen) for tomorrow's game against the Jets. Let's hope the Jets of Winnipeg are as lifeless as the Jets of NY.
What I find weird about the Jensen call-up, moreso than the Hrivik call-up (Hrivik can become a FA this season, so might as well see what you got) was that TANNER FUCKING GLASS wasn't called up. Seriously, what are the Rangers waiting for?
I'm not even being funny here – I like Tanner Glass. He had a horrible debut season as a Ranger. No bones about it. However, he played great to his role last year, is a leader (has been an alternate and captain on various teams in his career. He's currently the alternate in Hartford.), knows the system and from all accounts, a guy that everyone loved as a teammate.
Yes the Rangers are in first place, but it's a long season. With all the retarded trades and moves Sather has done over the years and with tons of money wrapped up in over-the-hill players, this is still a WIN-NOW team. It will be with all these contracts. Plus, you're in first place now, so of course you're in the buyer's market to win. At this point, I would rather veteran help in Glass, than rolling the dice with rookies. You already roll the dice every night with Lundswiss.
Again, not going to talk about the game last night, you already know what happened by now. However, I visited the Barclays Center for the fourth time and each time I go there it gets worse.
If you missed it, here's what I wrote after breaking my Barclay's cherry last season:
TOP 10 REASONS WHY THE BARCLAY CENTER IS THE WORST ARENA IN THE NHL
The sight lines. Anyone who has been here will tell you that this is the worst arena to watch hockey in. Some seats are facing one way, while your head is facing another. Half the building offers "obstructed view" seats. For the money you will pay, why not just watch it at home, where the only obstruction is the beer can in your face? Who wants to watch a game where you have to jump up and down, squirm and wrench your neck to see anything? Plus, while you're doing that, the person in front of you is doing the same thing, so then you have to adjust to what he/she is doing too. In 2016, with all this technology we have, whoever designed this layout for the Islanders should be arrested for robbery and fraud.

The scoreboard is offside. Maybe Islander fans will say, "yea, but does that really matter?" Yes it does. At a game, when the scoreboard is offside it sometimes screws with your peripheral vision a bit. If you have OCD, this will drive you wild, because you can never be centered. It looks bush league and is completely amateur.

The dead space. The building has no clue what it's trying to go for. You have a section that looks like it came out of the "Midieval Castle" in Lyndhurst, NJ. We watching hockey or are we jousting? You got another section with just black and gray walls. Why? It looks like a fucking auto garage

The SUV in the front row. I don't even know what automaker is sponsoring that truck in the front row, nor do I care enough to google it to find out, but whatever the Islanders are being paid to have that thing there, it is not enough. The vehicle looks like it came off a used car lot to begin with. Is it worth losing out on ticket sales and creating potential new fans who could've sat in those seats? The car being there really looks like a minor league promotion, not a NATIONAL Hockey League event. I would rather see a statue of John Spano there than this.

The rap music. Enough already. I get it, you play in Brooklyn now. Not everything in Brooklyn is rap music. People appreciate other things. Listen, I like to see girls with fat asses too and wouldn't mind doing that "Big Pimping" and spending G's thing, but it doesn't fit with the family friendly Islander brand.

The Nets integration. I guess the rap music is part of that too, but from changing the color of the jerseys, all the Nets plugs, the venue making the Islanders looking a guest crashing on the couch, etc; the Barclay's is telling you that the Islanders are the red-headed step-child of the building. I've been to more Ranger games than I can remember, and a handful of Knick games, but at both events, I knew the Knicks and the Rangers owned this house. The Islanders are living in their mothers basement at the Barclay.

No more Icelander girls! I mean really? It was nice seeing the girls skate in between play and then ordering your meal from them at Hooters after the game.                                                                                                                                      True story, a girl I knew in college, you know, the University of Nassau Community, was an Icelander girl/Hooter server/student. Don't know what she's doing today, since that was 15 years ago. If you're reading Christine, thank you for filling out my bowling score sheet. Which brings me to another true story. To get my degree from the highly esteemed University of Nassau Community, I had to go to summer school and get 6 physical education credits. My classes were karate, bowling 1 and bowling 2. My final exam for bowling 1, I just can't remember. Maybe it was returning your shoes to the clerk. Bowling 2 I remember. We had to fill out our own bowling score sheet without the use of the computer. For whatever reason, I kept fucking it up, so this Icelander/Hooter Girl/fellow alumni of mine, filled mine out for me. The things that you remember.

The whole e-ticketing system. I know this is league-wide, that you can't scan your Stubhub or SeatGeek tickets at the door. Maybe because I know I can go to the Hotel Pennsylvania across MSG or even Staples down the block to print tickets, but the Barclays fouled this all up. First off, the Office Max across the street won't let you print tickets. Why they refuse that money, I do not know. So what you have to do is go to a random black guy on the corner with a printer hooked up to a blue tooth, and pay him $5 a printout, versus the 30 cents charged everywhere else. I give the guy credit, it's a good idea to make money. He had a line longer than a Sonic restaurant opening. At the same time, the guy was giving people the wrong printouts too. The Barclays has a place where you can print Ticketmaster tickets inside. Why not include a Stubhub center too? It's easy money.

 Concession stand prices. I know we are in NY and all, but the prices in Barclays were worse than MSG. The Barclays should not be the highest place in the league to get a hot dog and a beer. They are trying to draw people from the area to go to games. They want the Long Island fans to take the LIRR to the games. I'm fortunate where I have a decent income, where I can afford to spend a bit, but for a family, the Islanders have turned their back to you.

The atmosphere of the building. It just doesn't feel like you're at a hockey game. Even the truest pure blood Canadian would wonder if he was really watching a professional hockey game here. You're just distracted. The whole place looks minor league. It might even be less than minor league. I mean, they don't even give out the free t-shirts to the kids or anything. The Islanders even have a whole wall dedicated to something called DraftOps. I don't know what the fuck DraftOps is, I'm assuming it's like FanDuel or Draft Kings. While Draft Kings and FanDuel ads are annoying, at least I know what it is and know they are successful. DraftOps seems like the bootleg version, which I guess, really sums up the whole Barclay hockey experience.
After writing my Top 10 list last season, here are some other things that makes this building horrible:
The ice is not NHL regulated. Many of you know I'm in construction. I worked on this arena when they built it. I was moving stuff around on a backhoe when I saw them doing the refrigeration system for the ice. I was talking to one of the guys working on the rink and he said the ice only met NCAA regulations, not NHL. Players hate playing here because of all the patchy and melting ice. Someone is going to have to pay a pretty penny to rip the floor up, rip out all the coolant lines and put in all new ones. Then again, I see the Islanders leaving before that ever happens.
For a team that complains about not generating money, they sure blow a ton of opportunities. That stupid SUV takes up a ton of seats. I sat in Section 29 yesterday. Look at my view:
I can't believe all the empty and dead space in the building. It's like they keep taking seats out. What's more important, the 200 section, (which has the steepest seats out of any arena I've seen and has potential lawsuit written all over it) and the $4 per seat they generate or making a few hundred per seat by selling seats at the empty space at rinkside? I can't comprehend it.
The bathroom situation is a mess. You got people going in from either side, which means a lot of cutting the line, which means a lot of angry bladders and people.
The food is terrible. I've been fighting a massive touch of diarrhea all day!
Oh and for the Islanders – they stopped playing all the rap music they played last year. Now, they play a lot of Metallica. The one Metallica song they didn't play – "KING NOTHING." I mean, that's common sense shit!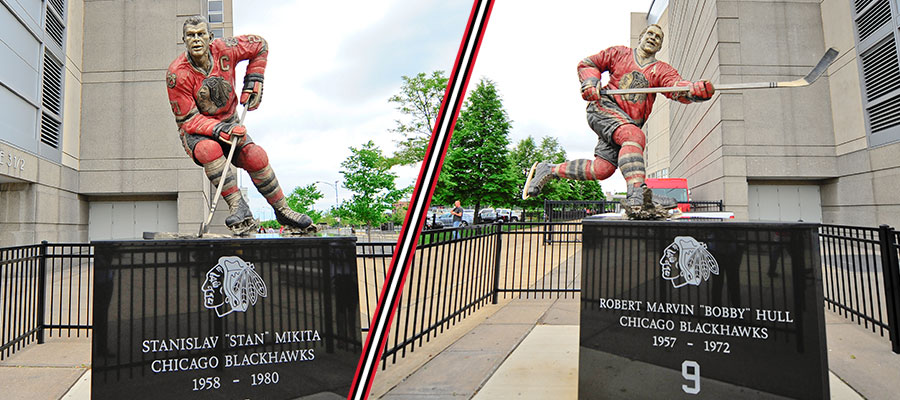 As I pack my Antti Raanta jersey into my suitcase, it is time to end this blog for the night. I go to Chi-town tomorrow. Unless things are really slow and I'm really sober Thursday night, I wouldn't expect a Jets/NYR review here. I'll probably post a Chicago themed blog when I get home Saturday or just save it for the NYR/NJD blog on Sunday.
I wonder what idiot scheduled Rangers/Devils on the same night as Giants/Cowboys? If you want to sit really good at MSG & sit bougias and live the high life, this Sunday would be the night to do it. I'm expecting a dead silent MSG crowd on Sunday night. It's one thing if the Mets or Yankees make the playoffs and the games are already scheduled, but to go head-to-head with Giants/Cowboys seems like bad business.
I do want to make things clear as I put this to bed – I expect this Rangers team, barring an epic collapse, to make the playoffs. However, I don't see them winning a Cup with Lundqvist. He just can't steal games anymore. He can't even string two wins against last place teams! Maybe NYR  get the luck of the draw and get past the first round. However, in its present state, do you really see this team beating the Penguins in a Best of 7? Even the most delusional Ranger fan can't think they can. Changes need to be made, but this is the team that has an insane owner & relies on insane strategies to win.
Hey Frank Gallagher – save me a seat at "The Alibi", I got the first round of "Old Style".
See you in Chicago chico!
Sean McCaffrey
BULLSMC@aol.com
@NYCTHEMIC on the tweet tweet