What's up everyone and welcome to another blog here on BlueCollarBlueShirts.com. The dust has settled and as I write these words on Monday morning, I'm struggling to think of another regular season game that brought so much energy & electricity, that you could've charged a million Apple phones without worrying about the battery life dropping under 10% an hour later.
Last night's Rangers vs Flyers game was certainly the most explosive regular season game in the Alain Vigneault era. It wasn't a "must-win" game, but it was a game the Rangers had to come up for and show who's boss.
When trying to think about other big regular season games in recent years, that had a feel like this one, the only one that really sticks out was that Rangers/Devils game from 2012, when you saw three fights off the opening puck drop, as we saw Ryan Carter vs Stu Bickel, Cam Janssen vs Brandon Prust and Eric Boulton vs Michael Rupp. You can watch that fight here:

Since the remodeling of MSG, I've been to Stanley Cup games, Ranger/Islander games and even playoff games featuring NYR vs PHI, but let me tell you, the building was never louder than it was for the first five minutes of tonight's contest. I was too young and obviously didn't attend as many games as I do now, back in the 1990's, but from memory & watching old game tapes (Especially June 14th, 1994), this crowd was just a shade below those crowds.
While I think the term "blood-thirsty" makes fans sound like savages, it's hard to argue that MSG was anything but blood-thirsty.  Just look at the ticket prices on Stubhub, 4 hours before the game:
If you've been following this blog, you know all about my Stubhub trick. I always try to buy good seats at the last second on Stubhub. I knew that for this game the Stubhub trick would not work at all, due to how big the game was and because it was a holiday weekend, with most of the fans having off of work the next day. I wound up sitting in 112 row 12 for $200 a pop, a little above face, but even that was a bargain. I mean four hours before game time and the cheapest pair of tickets were in the 400's for $350 a pop!
Since I work 8 blocks from MSG, I'm always looking to hit up a game after work and always scour through Stubhub during the day to gauge the market. Hands down, this was the most expensive game on the secondary market all season and was even more expensive than some playoff games.
Bottom line, fans wanted to see the fight. It's human nature, ever since the Romans started throwing Christians to the lions. As a species, we enjoy gore and mayhem. While this game will wind up doing the best ratings for the "NHL on NBC" program all season, in addition to the secondary market sellers making a sweet bundle, "The Walking Dead" was the most watched show in television last night! Humans love blood and guts, and Ranger fans got that last night.
When I write these blogs, I assume you've seen the game already and have been following my past blogs. I just figure people read these blogs to see a maniacal fan's opinion to see how they measure up. I don't need to sell you on why this game was so important for the Rangers.
36 seconds into the game, Wayne Simmonds hopped on the ice. 3 seconds later, he was involved in fisticuffs with Dylan McIlrath. The Garden exploded like they were watching an Ali fight. As much as I despise Simmonds, I have to give him credit. He knew it was coming and manned up. He also held his own in the fight. While McIlrath did cut him up, he didn't destroy the guy either. However, this fight was needed and you could feel the adrenaline in the air.
There are plenty of official post game notes & quotes, via video, on the Rangers official site, BlueShirtsUnited.com. It's worth checking out everything there. A few highlights & quotes from watching everything:
McIlrath & Simmonds had words before the game. Simmonds basically accepted his fate and knew this had to go down. Simmonds has been saying all week that he didn't mean to hurt McDonagh. I believe him, but it was still a cheap shot and he knew the Rangers had to retaliate.
McIlrath on the fight: "It was pretty clear I wanted to send a message, I wanted to stick up for my teammate, our captain, our best player."
Simmonds on the fight: "He wanted to fight. I told him to do it on my terms … I wanted to come in and just play hockey, worry about that later, but obviously they wanted to do something about that. That's the way it is. That's how hockey goes. I've got no problem with that. It's the way the game is played."
Stepan on the fight: "I don't think there was anyone in the building that didn't know it was coming. It was something that both teams knew was going to happen. It's part of our sport and I thought both guys in our lockerroom did a great job of stepping up. It's an extremely tough job and those guys get all the credit for sure."
Glass on the fight: "That's the beauty of hockey, and fighting in hockey. You come back and both guys know it's coming, and it's great. It's big for our group to know that we have each others backs and we do it in a way that's honorable, within the rules. It's good stuff."
Coach AV on the fight: "Points are very hard to come by and these two points we wanted badly. There's no doubt the guys were sticking up for Mac and what happened in Philly. I can't say I'm displeased about seeing that, but I am most pleased about how we played and the fact that we won the game."
The fight itself can be watched here:
Oh and for the record, I hate the "Potvin Sucks" chant. It's been a long time for that chant to be retired. Maybe updating it to "Simmonds Sucks" would be a breath of fresh air.
If Simmonds vs McIlrath, 39 seconds in, wasn't good enough for you, Tanner Glass upped the ante 20 seconds later, as he brawled with Philly's Ryan White. Check it out yourself:
I'm telling you, for that first minute of game time, I thought the roof of the Garden might blow off.
I preached a little bit before this game on this site, (You can check the archives on the right hand of the site or the main page of BlueCollarBlueShirts.com for the old blogs) and I said, whatever happens tonight, I hope the Rangers are provided the same courtesy as Simmonds was. As I write these words at 11AM Monday morning, no fines or suspensions were dealt by the league. I give the NHL credit for allowing this to go down and letting the players get this out of their system.
As I also mentioned after the initial incident in Philly, the NHL Player Safety board should be embarrassed and fired.  With what we now know about CTE, we've seen fighting and the art of the enforcer diminish from the NHL. By not suspending Simmonds not only for the cheap shot, but for throwing his gear at the officials, the NHL promoted a fight on Sunday night. The NHL is lucky that no one got seriously hurt/injured during all this.
I said earlier in the week that the NHL is promoting violence on one side, while the NHL Player Safety board sits idly. I am happy that no one got injured after the fights. However, what is the point of the NHL Player Safety board? To protect Sidney Crosby?
I am not calling for the pussification of the NHL. I was up there hooting and hollering too when the two fights went down. I was eagerly anticipating this game. Hell, I even met Tanner Glass Friday night and told you my quick conversation with him in my last blog. Fights, old school hockey and teams protecting each other are some of the reasons why I became a fan of hockey. All I'm saying is that the NHL Player Safety board is a fucking joke. If you really cared about the players health, Simmonds would've been suspended and wouldn't be allowed back until McDonagh was cleared. However fights and violence = ratings. Why step in the way of that, even if it's your job?
So a minute into the game and Glass (who definitely won his fight) and McIlrath (who I thought fought to a draw, but looked like the winner to me due to Simmonds being busted up) were sitting in the penalty box. Everyone's concern, especially Coach Vigneault's, was that the Rangers don't lose focus. This wasn't about kicking Simmonds ass. This was about getting two points over a division rival.
Ever since McDonagh went down, the Rangers have been playing great. I don't think one thing has to do with another, in regards to McDonagh's performance this season. I'm not saying the Rangers don't need McDonagh. Far from it.  What I think is that the Rangers have been inspired to play better without their captain. They want to win for Captain Mac. The Rangers have shown in the past, it doesn't matter who gets injured. The Rangers will step up. Just look at the Lundqvist injury last year and how well the team performed without him.
I joked about it the last few blogs but "Rick Nash who?" As much as I rag on Lundqvist for his disgustingly obscene cap killing contract, there's no bigger thief than Rick Nash at $7.8M per season. The Rangers are playing their best hockey of the season without him. I've heard fans suggest the Rangers trade Nash, but it takes two to tango. What team would want that contract?
I talked about this last blog. I'm starting to expect things again from this team. I went into this game, bought my beer, sat down and fully expected not only the Rangers to kick ass, not only Lundqvist to stand on his head, not only Stepan (the biggest forward contract on the ice) to score, not only expect a big game from Zuccarello, but fully expected Rangers domination. Shit, I had more than a few bucks on this game, that's how confident I was!
And that's what the Rangers did. They dominated. It was a complete team effort. McIlrath, once known for only being a goon, has matured into an NHL caliber defenseman. Thank his coach on the Wolfpack, Jeff Beukeboom for that. Tanner Glass, who looked quite frankly, like a sack of useless shit last season, has made the most of his new run with the Rangers. Last season was a mess for him. However, we always heard his teammates and AV praise him. We've seen why before, but last night was just another reason why the Rangers love Tanner Glass. Glass has played so well since being called back up, that the Rangers were able to cut bait on Etem faster and keep Megna on the Wolfpack.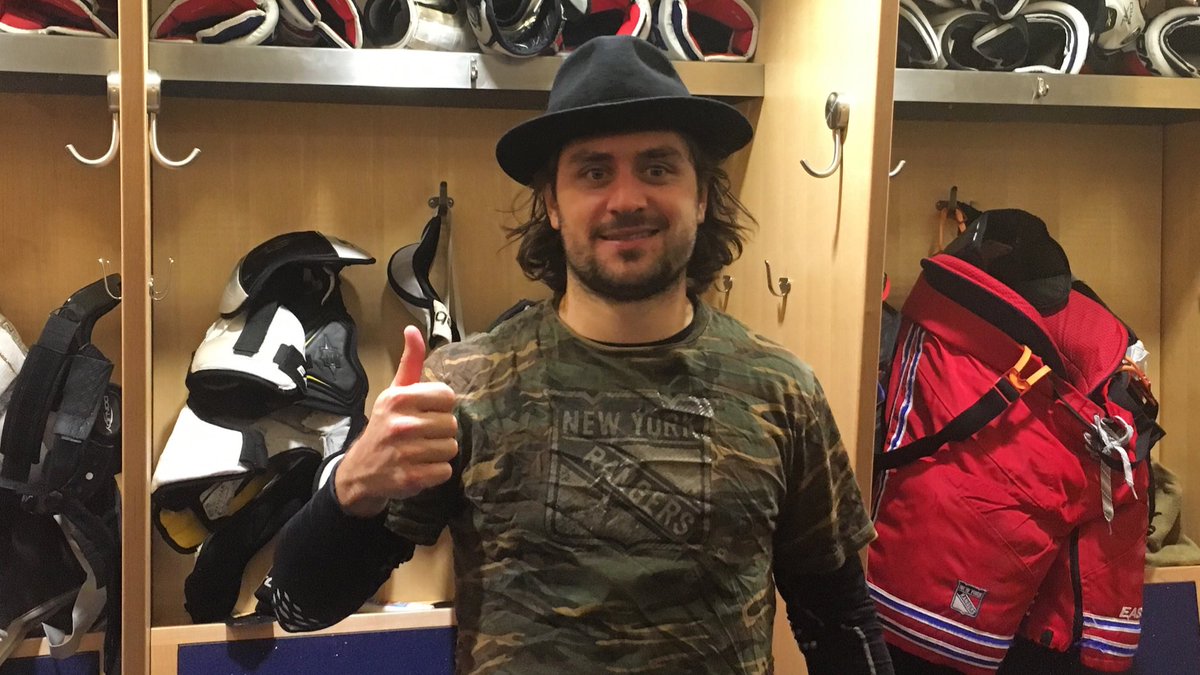 With the Simmonds issue handled early, and really, that's when it had to be done, the Rangers got back to playing hockey. The fights definitely motivated them for sure, as if they needed extra motivation for this game. The Rangers finished their man after every check. Any loose puck on the ice was rushed to with reckless abandon. The Rangers would not let Philly's offense get going. They were in the head of the Flyers.
Here's the official stat sheet from ESPN.com. BTW, the new NHL.com sucks ass. Whoever designed the new NHL.com must be in charge of NHL Player Safety. As always, my comments are in italics.
1st Period Summary

Time
Team
Scoring Detail
PHI
NYR
5:08

Derick Brassard (19)
Assists: Keith Yandle, Dan Girardi

I took my girlfriend to this game for Valentine's Day. How romantic! I told her if the Rangers can score first, the place would erupt. The crowd did just that, as Brassard beat Steve Mason to get the scoring going. In a four vs four situation, Brassard wrapped it around for his 19th goal of the season. Brassard can make a difference in any game he's in, so it's great to see him play well. The Rangers will need this from him down the stretch and into the playoffs.

0
1
Time
Team
Penalty Detail
0:39

Dylan McIlrath: 5 Minute Major for Fighting
0:39

Wayne Simmonds: 5 Minute Major for Fighting
0:59

Tanner Glass: 5 Minute Major for Fighting
0:59

Ryan White: 5 Minute Major for Fighting
4:14

Mats Zuccarello: 2 Minutes for Cross checking
4:14

Chris VandeVelde: 2 Minutes for Cross checking
9:39

Mark Streit: 2 Minutes for Cross checking
12:53

Mats Zuccarello: 4 Minute Double Minor for High sticking
18:11

Nick Schultz: 2 Minutes for Tripping

2nd Period Summary

Time
Team
Scoring Detail
PHI
NYR
No scoring this period
0
1
Time
Team
Penalty Detail
12:45

2 Minute Bench Penalty for Too Many Men on the Ice (Served by J.T. Miller)
16:17

Dylan McIlrath: 2 Minutes for Tripping
19:15

Scott Laughton: 2 Minutes for Hooking

3rd Period Summary

Time
Team
Scoring Detail
PHI
NYR
10:34

Derek Stepan (11)
Assists: Mats Zuccarello, Dan Girardi

Zuccarello, who has been featuring the backhand more in his game, found Stepan. Stepan had a wide open net. If he missed this, there would be more anger at him than at Simmonds! An easy goal from Stepan, but at the same time, he got himself in position and worked to get that position to get this easy goal. A big insurance goal from the Rangers, considering all the penalties in the game.

0
2
13:54

Derek Stepan (12) (Power Play)
Assists: Mats Zuccarello, Derick Brassard

I couldn't believe it either. The Rangers scored their second power play goal in as many games! This time, Zuccarello, once again, found Stepan and Stepan beat Mason easily. Zuccarello has been accumulating a ton of points lately. Remember when we were all nervous that Senile Sather would deal him at this time last year? It's amazing that Zucc has been able to come back and be one of the Rangers best players, considering his health and the shot he took to the head during the playoffs last season.

0
3
19:50

Brayden Schenn (16) (Power Play)
Assists: Jakub Voracek, Shayne Gostisbehere

This killed me. More on Lundqvist later. He really deserved the shutout here. This was  6 vs 4 goal for the Flyers.

1
3
Time
Team
Penalty Detail
13:42

Radko Gudas: 2 Minutes for Tripping
15:35

Pierre-Edouard Bellemare: 2 Minutes for Goalkeeper Interference
15:35

Kevin Klein: 2 Minutes for Roughing
18:18

Tanner Glass: 2 Minutes for Slashing
Lost in all the talk of the fighting and the Rangers offense, was the play of the best Ranger of the last decade, Henrik Lundqvist. The Rangers penalty kill has been a shit show all year. It has now cost Lundqvist two shut-outs in a weeks time. Lundqvist should've had the shutout against the Devils, but surrendered a late goal when the game was already over. Lundqvist did post the shutout the next game, against the Penguins. Lundqvist was beat, 6 on 4, for the lone Flyer goal, with 10 seconds to go last night.
The last two goals Lundqvist gave up were not on him at all, but was because of the Rangers crappy PK and not being able to clear the puck. This is a team game, but make no bones about it, Lundqvist is playing just like he was at the beginning of the season and should be on a 3 game shutout streak.
You know and have read all my thoughts on Lundqvist's contract and the player in the past. I'll never call him a "King" on this blog, until he wins a Cup. However, I must praise his play and effort over the last 3 weeks. What will always drive me nuts is that at times, Lundqvist can be the best goalie in hockey and show everyone why he deserves that contract. However, there are far too many times when he also plays like a bottom of the barrel goalie, giving up softies and not being able to steal a game.
Let's face it, the Rangers are only going to go as deep in the playoffs as Lundqvist can take them. If Lundqvist can be lights out, the Rangers can wait 837489738943789430 minutes until they finally score a goal. The Rangers are paying Lundqvist, at the expense of their offense, to steal games in the playoffs. It's not all on him. Rick Nash, making just a shade under a million dollars less than Lundqvist, needs to perform too.
I hope one day I see the coronation of the King at MSG. That means the Rangers will have won a Cup. Lundqvist deserves that elusive Cup perhaps more than any other player in the NHL today, with maybe Ovechkin and Igilna, as the two other guys who deserve it just as much. If Lundqvist can play like this in the playoffs, every game, he will finally be KING.
Cup aspirations aside, Lundqvist has been playing lights out. He made a few big saves in this one. As you can tell from the penalty summary above, Lundqvist was down a man a lot. The Rangers PK has been playing better and were able to even kill off a double minor early. Lundqvist also got some help from his defense, as the defense limited some shots.
For comparison, Lundqvist made 21 saves on 22 shots as opposed to Mason's 27 saves on 30 shots. However, Lundqvist, I thought, had to make some saves on better quality shots. No knock on Mason, as I thought he played well. Two of the goals he gave up was one where he was just beat playing one side of the net and the other on a PP.
When the Rangers offense is clicking and Lundqvist is the Lundqvist we all have seen and know, there is no stopping this team. The team just needs to be consistent.
The Rangers win this game 3-1, and if it wasn't for a 6 vs 4 goal, with 10 ticks left, the Rangers walk away with the shutout. They have a firm grasp on second place in the division. I wouldn't call them a lock for the playoffs just yet, but I also don't envision the playoffs without them either.
It's been an interesting season for the Rangers. They started off as the best team in hockey. They then got colder than the weather we've been having. They then started heating up again. Does anyone truly know what this team is and what needs to happen for this team to win a Cup?
The trade deadline is two weeks away. There will be moves made, it's just a matter of whom. I've said it before and I'll say it again. If this team is serious about winning a Cup, then Keith Yandle remains a Ranger after the deadline. In that same vein, as much as I'd like to see Stamkos out of Tampa, I think Stamkos remains on the Bolts.
The best way for this team to improve is for the guys they have on the roster to play up to their full potential. We are seeing Stepan, Zucc and Brass play better, but it needs to be consistent. Hayes is improving, but he's been so lost this season. He needs to find the magic he had last year. What happened to the guy who used to wear 20 for the Rangers? There were times at this time, where Kreider took a hit or a shove and didn't retaliate. The old Kreider would've been involved with this mix. He doesn't seem the same player at all.
After the last few games, with McDonagh out, and McIlrath in, it will be really hard to see McIlrath back on the bench. Dan Boyle has an expiring contract. Perhaps the Rangers can deal him for a piece or a team looking for a defenseman. McIlrath has earned his starting stripes for the Rangers.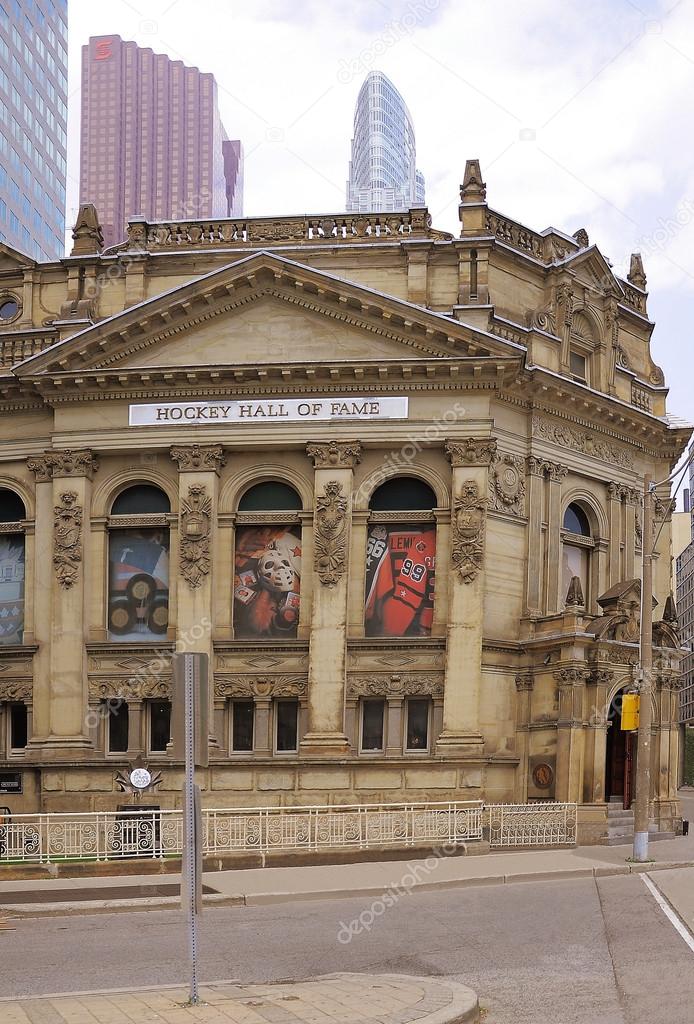 After a stretch of games where the Rangers are 5-0-1, the Rangers have Monday & Tuesday off, then will face three Original 6 teams in a row. The Rangers host the Blackhawks on Wednesday night, then take off to Toronto for the second of a back-to-back. The Rangers then return home Sunday to take on the Wings.
When the Rangers finish their game with the Wings next Sunday, the Rangers finish February off with games against the Devils, Blues, Stars & Blue Jackets. There are no easy "W's" coming up for the Rangers. Expect some tough games coming up, with perhaps only the game against the Leafs looking like a gimmie, but even then it's probably a Raanta start, since it's the second half of a back-to-back.
As I may have mentioned on these pages, I'm heading to Toronto Thursday. I'll be at the Rangers/Leafs game, so check my twitter @NYCTHEMIC for pictures and all that shit. Then Friday, I'm visiting the Hockey Hall of Fame. I'm excited for this little mini-excursion to our neighbors up north.
I got an early flight Thursday, so time permitting, I'll try to return with a blog on Hawks/Rangers. Maybe I'll get it done on the plane! Not sure if my hotel has free wifi or not, so maybe I'll just do a Toronto blog on the flight home Saturday!
Either way, thanks for visiting my silly little blog and LET'S GO RANGERS!
Sean McCaffrey
BULLSMC@aol.com
@NYCTHEMIC on twitter
PS: Happy 44th Birthday to Jaromir Jagr