What's up everyone and welcome to another blog here on BlueCollarBlueShirts.com. This is the second of three blogs posted on the site today. Check out the main page for the other two. The "Losing the Edge" book review is a perfect companion piece for this blog.
This blog will be my sixth DELOREAN blog, where I go back in time and review an old Rangers game, as if I'm living as a 35 year old man, in the year when the game was played.
Today's game will see us go back to May 12th, 1995, as the Rangers try to extend their 2-1 first round series lead, over the Quebec Nordiques. If you can remember, or if you're just good at math, this was Game 4 of that series.
If you're not familiar with these Delorean blogs, here are the previous five games I've reviewed this summer:
---
---
---
---
---
As I embark on my sixth Delorean blog of the summer, I do have one more game that I want to get to, before the summer ends, from a different era. I'll reveal what game that is at the end of this blog. However, it's just a matter of time, as in my real life, work has dominated the bulk of my time. These Delorean blogs usually take 4+ hours to do, when you take into account that I'm watching a near three hour game here.
What's really been great is that the site traffic for these Delorean blogs have been tremendous, so that means you guys like these flashback game reviews. The feedback I've gotten on email has been overwhelming. As much fun as you guys have reading these blogs, I have as much fun doing them. (It also helps that I enjoy a case of beer while writing these!)
I'll talk about the latest Ranger news, my time and what's been going on with me in my current events blog, which you can also find on the main page of BlueCollarBlueShirts.com. However, for this Delorean blog, as always, let me set the stage, give you some time references and get you ready to go back to 1995.
In the last few Delorean blogs, readers have sent me programs from different years. As mentioned many times on this blog and in the Delorean ones, I'm a fan of history and it's fun to go back to different eras. Since none of you bahstids sent me this program for free, I went out and bought it on eBay for a few bucks. This is the first time, unless you count web hosting costs and buying game tickets, that I've ever spent money doing this blog!
In fact, this will be a good time to sing this to you guys:
Don't worry, I'm not getting soft on you guys, I hate Creed too!
Anyways, previous Delorean blogs saw us go back to 1971, 1974, 1979, 1982 and 1986. While you may consider some of these years to be in the same era, the team was different in each year. The biggest problem when doing these Delorean blogs, that in the Rangers 90 year history, it's tough to find full length games from the first 45 years. Of course, the NHL and television didn't pair up until the early 1960's. To make things tougher, Ranger games weren't a top priority, nor were in high demand on United States TV, when compared to hockey on Canadian television.
In other words, as much as I'd love to find a full game from the Original Rangers era, the World War 2 era, the Harry Howell/Andy Bathgate eras, it's just not possible. I don't want to review games with similar rosters, just because it will feel repetitive. I've also ignored 1994, because I feel it's been done to death.
Today, we go back to May 12th, 1995, which is a huge time jump from previous blogs. The reason I chose this game, besides reader Mike Jurkowski having a DVD of it for me, is because this was the first ever Rangers playoff game I ever attended. My dad took my brother and I to the game.
To this day, I can remember my dad talking to my grandfather, the day after this game (who got us the tickets, since he worked in the MSG box office at the time) on the phone, as he said, "Their first game, they saw a 2 goal come back and a winner in OT. What a first playoff game to go to. They're lucky."
So for me, this game has sentimental value, because it's the first hockey game I can ever remember being at live, although I've been told I was at other ones. I do know this is the first playoff game I've ever been to. This game just stands out for me and I can remember so much from it. For me personally, it was fun going back to watch this game, after more than two decades have passed.
In preparation for this blog, as stated, I got a 1995 program off eBay on the cheap. Here are some pictures from the program:
I've talked about programs before, in these Delorean blogs. While in the 1970's and 1980's, you really got your monies worth, had hard hitting stories and saw local advertisers, here in this 1995 program, you could see a lot of that going away. For starters, the local advertisers were virtually gone. Sure, some restaurants were advertised, but not as many in programs past. News from other markets and really, "NEWS", in general, was gone. Instead you had mini-player profiles and career stats, which today, you could get in 3 seconds during a Google search.
The in-depth stories were gone. I talked about this in the 1970's blog. It took me nearly 30 minutes to get through it, and I'm a fast reader. Granted, I was taking pictures and savoring it, but this 1995 program was weak on content. I was able to finish it in less than ten minutes. Like anything else, this program was a product of its time.
In 1995, WFAN ruled the airwaves, magazines were on news stands and with the 1994 win, every newspaper was dedicating coverage to hockey. You didn't have that in the 70's and 80's.  (And yes, I know the Islanders won in the 80's, but just like today, no one gives a fuck about the Islanders.)
While commercialization and advertising will always exist in any type of periodical publication, in 1995, you can see the ads starting to outweigh the content. You really didn't get much bang for your buck here. If there is anything positive to say here, you did get some real nice glossy "Snapshot" pictures of Ranger stars, but you got that in the programs of the past too.
All in all, as the league continued to grow with their advertising partners, so did this program, and not for the better.
The NHL playoffs of 1995 were nothing like previous years in the modern era. For the first time in NHL history, the league was "locked-out." These lockouts would occur two more times under Commissioner Gary Bettman's reign. Under Bettman's watch, the NHL became the first league in American sports history to lose a full season due to a lockout, during the 2004-2005 season. How this moron remains employed is a modern mystery.
I don't want to go too deep about this lockout, but the lockout was basically over the same stuff that occurred during the 2004-2005 and 2012-2013 lockouts. Money, greed, salary caps and revenue sharing. You could argue that if the NHL had a commissioner, during this 1994-1995 lockout, that wasn't a full blown jerkoff, then the other two lockouts could've been avoided.
Eventually, the lockout was settled, with not much being settled. With the first half of the 1994-1995 season gone, and with a deadline approaching, the owners and players finally came to an agreement on January 11th, 1995. The players won this lockout, as their salaries for the most part, were largely untouched. The owners were able to implement changes to arbitration and able to install a rookie salary cap. However, the monstrous player salaries (which aren't that crazy, when compared to the other major sports in America) would continue to rise, cripple small markets and in the end, lead to the 2004-2005 lockout.
You can look at this lockout, as the day the NHL lost any type of equal footing with the NBA. If you remember at this time, the NBA wasn't as big as it is today. This was before the hip-hop culture turned the NBA into something different than it was in the 1990's. Where "Be Like Mike" followed the Bird/Magic era, today, the NBA has morphed into a league where the word "nigga" is acceptable on a daily basis. Then again, Gary Bettman allowed Snoop Dogg to use that word during this year's All-Star Game. Classy.
With a big market team winning the Cup the year previous, in the New York Rangers, the league had a top market team at the top of world. All that momentum for the league was tossed away during this lockout. The NHL, which has had financial troubles in many different markets, would continue to reign pain on small market teams. Eventually the small market franchises couldn't keep up and  would either fold or move. All of this financial strain would bring us two more lockouts and really, it's hard to envision a lockout not coming, at the end of this current Collective Bargaining Agreement.
With the lockout over, an abridged season was created. The league would have 48 games, all inter-conference, which meant for the Rangers, they wouldn't see any Western teams. The regular season would run into May, and then the playoffs would immediately begin.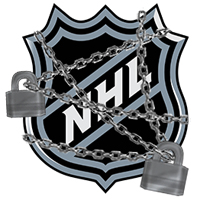 When the lockout ended and the regular season started, it was tough to tell who would have an advantage. Would a young team run the gauntlet in this sprint of a season? Would an older team, like the Rangers, be able to walk through the regular season, and then turn it on in the playoffs?
For the Rangers, trying to defend their Stanley Cup in this lock-out season, they just really didn't have time to grow and work out kinks in the roster, like they did the year prior. That said, (there's my famous go to line, take a shot!) neither did any other team.
For the first time in a long time, the season standings didn't matter. You could argue that the season standings don't matter today, because the only thing that matters about the season standings, is that you qualify for the playoffs. However, after an 82 game schedule, you kind of know the strengths, the weaknesses and the identity of each playoff team. In 1995, you didn't have that, as it was a mad dash to the finish line.
In fact, the Stanley Cup Champion New York Rangers (That still feels so surreal to write) finished in 8th place in 1995. Here were the Eastern Conference standings for the 1995 season, courtesy of Wikipedia.com:
The Rangers, with hopes of a playoff spot, barely squeaked by the Panthers, Whalers and Canadiens, in the last week of the season. They were in serious jeopardy of missing the playoffs until the final week. They also went into the playoffs with a losing record. While there was roster turnover and the Mike Keenan fiasco, (recapped plenty in my last two book reviews, which you can find on the main page of BlueCollarBlueShirts.com), the Rangers went from the most dominant team in the league, to a team scraping by on its teeth.
With the Rangers having their troubles with dealing with a new coach, a different roster and trying to recapture the 1994 magic, the Quebec Nordiques breezed through the shortened season and finished in first place. Led by Joe Sakic and featuring a rookie named Peter Forsberg, the Nordiques were a dominant team. Coach Marc Crawford, like the Rangers Colin Campbell, was in his first season as an NHL head coach. Crawford would go on to win the Jack Adams award in 1995, which will always have an asterisk because of the lockout. That said (there it is again) he did the job he was given.
The Nordiques, an original WHA team, were also having financial troubles at this time. It wouldn't be long before they would move far away and into a different country. But that's for a different time.
The 1995 playoffs were perhaps the most unpredictable playoffs of all time, because there wasn't much of a sample size. These playoffs were all about a team getting hot and riding the wave to the Cup.
However, before giving you a few parting notes on Rangers vs Nordiques, let's just take a look at 1995 at the time.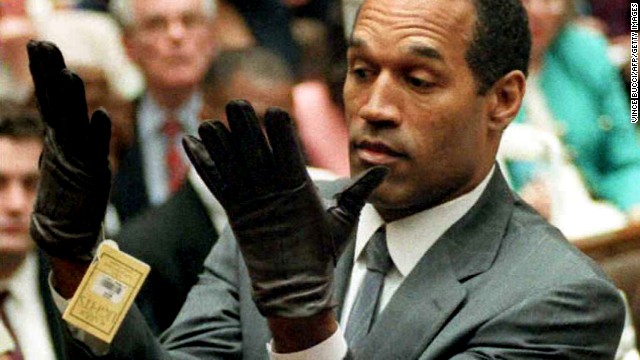 As always, this time capsule has been brought to you by ThePeopleHistory.com:
Cost of Living 1995
How Much things cost in 1995:
Yearly Inflation Rate 2.81%
Cost of new house $113,150.00
Average Income per year $35,900.00
Average Monthly Rent $550.00
Cost of a gallon of Gas $1.09
US Postage Stamp 32 cents
Average cost of new car $15,500.00
Loaf of Bread $2.02
Ground Coffee per IB$4.07
Loaf of Bread $1.15
Dozen Eggs 87 cents
Also, in other big news during this time, Michael Jordan decided to return to the NBA. To say this hurt the NHL, would be an understatement.
Over in the music world, I got this for you, courtesy of Billboard.com:
Billboard Top 10 Songs Week Ending May 13th, 1995:
This Is How We Do It – Montell Jordan
Freak Like Me – Adina Howard
Red Light Special – TLC
I Know – Dionne Farris
Have You Ever Really Loved a Woman? – Bryan Adams
Run Away – Real McCoy
Water Runs Dry – Boyz II Men
I Believe – Blessid Union of Souls
Dear Mama – 2 Pac
Strong Enough – Sheryl Crow
Usually I try to find a song from the Top 10 that I liked, but in my opinion, May 12th, 1995 wasn't a great week for music. In fact, I had to scroll to Number 58 on the charts, to find a song and band I liked. Here's "December", by Collective Soul:
I gotta say, I was a huge fan of Collective Soul in 1995. I still listen to their Best Of album, on my phone, to this day. Best song on that self-entitled Collective Soul album? "Gel", which was the theme song for one of the greatest movies of all time & robbed of the Oscar in 1995:
There I go on my tangents again. Man, I loved and still love the Jerky Boys to this day. So ahead of their time. People would be offended and crying like snowflakes, if they were around today.
As I finally finish this 3000+ word intro before the game review itself, the Rangers lead this 1995 first round series, 2 games to 1. Quebec won the first game at home, 5-4. The Rangers kicked the shit out of the Nordiques in Game 2, winning 8-3. At the first game at MSG, in this series, the Rangers won 4-3. Here in Game 4, the Rangers were looking to take a commanding 3-1 lead in the series, where the Nordiques, the top team in the East, were looking to knot the series up. Spoiler Alert: Steve Larmer in OT bitches!
Rangers. Nordiques. Game 4. MSG, let's rock.
NOTE: AS ALWAYS DURING THESE "DELOREAN" (FLASHBACK GAME REVIEW) BLOGS, I AM PRETENDING THAT I AM 35 YEARS OLD IN 1995 AND WRITING THIS IMMEDIATELY AFTER THE GAME ENDED. IN REALITY, I WAS A 12 YEAR OLD, 90 POUND PUNK IN 1995! ENJOY!
What's up everyone and welcome to another blog here on BlueCollarBlueShirts.com. As a result of the Rangers Game 4, 3-2 gripping OT win, over the first place Quebec Nordiques, the Rangers now lead the series 3-1. After a terrible showing in the shortened season, the Rangers are in playoff form and picking up from last year. Can anyone say REPEAT?
After a long work week, I had a few friends over the house and we enjoyed a few brewskis. One of my friends brought over this new Zima shit. He's lucky I didn't kick him out & crack one of those bottles over his head! My one friend was drinking that Bud Ice shit, but for me, it was Miller Lite all the way!
I gotta say, nothing sweeter than a Friday night game, where you can just relax and not have to worry about waking up for work tomorrow. By this time next week, the Quebec Nordiques will have the same feeling.
Before getting into the meat and potatoes of this review, I'm starting to understand computers a bit. Have you guys tried this new AOL thing? I just got an account. My screen name is BULLSMC and my email is BULLSMC@aol.com. You can also do this new instant message thing, which is a text conversation over the computer. The only bad thing about this new technology? Getting kicked offline because of a phone call and having to listen to this sound:
 While on AOL, I found this website called Hockey-Reference.com. They have box scores and recaps of games. Check out their box score of tonight's game:
SCORING SUMMARY
Penalty Summary
Goalies
Goalie Stats
Rk
Player
DEC
GA
SA
SV
SV%
SO
PIM
TOI
1
Jocelyn Thibault
L
3
34
31
.912
0
0
68:00
Going into this game, I was pretty confident that the Nordiques fluked their way to the top of the East. I've been saying that this whole season & into the playoffs. With the Rangers winning again tonight, and a win away from Round 2, my theory can become a fact after Game 5 in Quebec.
I gotta say, Sam Rosen had me riled up and ready to go from the jump:
Game 4 1995 pic.twitter.com/VgVbyUea9Z

— BlueCollarBlueShirts (@NYCTheMiC) September 3, 2017
Of note, Jocelyn Thibault, coming off an injury, manned the pipes for Quebec, after 3 terrible games from Fiset. Glenn Healy remained in net for the Rangers. I still don't get sitting Richter after last year, but there is something to riding the hot hand.
After about 87897897907 Bud Ice commercials and hearing the "Gotta Go To Mo's" jingle, the puck finally dropped. The Garden was fucking rocking!
The Nordiques won the faceoff and started their attack early, courtesy of rookie Peter Forsberg. Also worth mentioning, it's great that here, in 1995, we have a running clock during the game broadcast. Remember when I complained we didn't have that in the 70's and 80's?
Ricci and Larmer were paired up early, after the Rangers survived the initial attack. Wendel Clark had a target on him from the MSG crowd, as he was booed whenever he touched the puck.
The top line of Messier, Verbeek and Graves made Quebec change up their lines. After this game, it might be time for Crawford to go back to the old drawing board.
Sergei Zubov brought some hitting in this game. I like that. I see him being a Ranger for a long, long time.
At the 3:37 mark, fourth liner Mark Osborne took a stupid penalty again, this time for roughing. Luckily, MacDermid got banged too. However, on the ensuing play, Craig Wolanin would score, giving Quebec the early 1-0 lead.
With the top line and top D pair out there for the Rangers, Healy was just caught. Quebec took the puck out of their own zone, Healy overplayed the puck and despite a Graves hook, Wolanin beat Healy to the left side. 1-0 bad guys.
Right after that, Adam Graves took a cross checking penalty, giving Quebec a 4 on 3 PP. This wasn't looking good early.
Luckily for the Rangers, the Quebec powerplay was 1-11 in this series. They would be 1-12 after this. When the Rangers killed the PP, you could hear a sign of relief and an applause from the Garden faithful.
It's amazing how many times I saw "Nobody Beats the Wiz" ads during this game. There's a store that dominates NY and probably will forever, just like Blockbuster.
While the game was 1-0, Healy kind of looked shaky. He was overplaying the puck and got a ton of help from his defense. The fact that Quebec missed the net a few times helped too.
I'll tell you, with guys like Nolan, Sakic, Clark, Deadmarsh and Ricci, this Quebec team could be good for years to come. Now, if they could only get a goalie.
The Rangers first real chance came at the 11:20 mark, after a Kovalev blast. It was a far slap shot, but it was the first time Thibault was challenged. Messier would then feed Verbeek for a wraparound, but Thibault was able to stop that too.
However, the Rangers would give up a goal after a good offensive chance. Owen Nolan would fake a shot, Lowe would sell for it and Healy came down and out of the net. Nolan walked right in to make the game 2-0, bad guys, at 9:40 into the first period. If this continued, we would be looking at a tied series.
Fortunately for the Rangers & Healy, Quebec would hit two posts in the first 11 minutes of the period too. After looking strong previously in the series, Healy looked like he was playing while holding a shit. Take a look for yourself:
Saved by the post pic.twitter.com/n2G2HCN5B7

— BlueCollarBlueShirts (@NYCTheMiC) September 3, 2017
Man, I have a funny feeling these "Nobody Beats the Wiz" commercials will look dated years from now. They look dated now. The hair! The outfits! Holy fugly!
Anyway, with the Nordiques having 7 quality chances to the Rangers 2, and under 8 minutes to go, the Rangers continued to battle, but it was the Quebec Nordiques show, as they kept getting shots after bad Ranger turnovers.
As the game went along, The Sarge, Sergei Nemchinov, would be boarded by Adam Foote, giving the Rangers their first powerplay of the game.
With the top two powerplay units getting time, Thibault was able to deny the Rangers, despite a ton of chances. Thibault absolutely robbed Nedved on one chance:
My man Nedved gets robbed pic.twitter.com/rPdr9tTjl3

— BlueCollarBlueShirts (@NYCTheMiC) September 3, 2017
With under a minute to go & the Rangers on the PP, this happened:
Remember this penalty and goal reversal??? pic.twitter.com/vTStks9mbK

— BlueCollarBlueShirts (@NYCTheMiC) September 3, 2017
This was a blatant penalty and thankfully, erased a Quebec goal. Joey Kocur looked like he wanted to kill someone out there and Wendel Clark was right in his eyesight.
(NOTE: 2017 Sean here. Imagine if this game was 3-0 in the first period? This game probably ends differently and I don't have a lasting lifetime memory of this game!)
The Rangers, who didn't exactly look like the shits, didn't get much help from Glen Healy. That said, the Rangers were extremely fortunate this game was only 2-0 after 1 period. It could've easily been 4-0, 5-0, 6-0 and people would've been questioning Campbell for starting Healy over Richter.
Is it me, or is anyone else sick of these "Go NY, Go NY, Go" Knicks commercials? You blew it last year and you'll never beat Jordan. To quote Mike Francesa on WFAN, "Get lawst you fools."
The Rangers came out angry and with some changes in the second period. Mike Richter took over the net for Healy. This was Richter's first action since Game 1. After tonight, he has to start Game 5.
Joey Kocur couldn't even wait 30 seconds before doing this to start the second period:
Joey Kocur doing Joey Kocur things pic.twitter.com/jUoZtgdTwG

— BlueCollarBlueShirts (@NYCTheMiC) September 3, 2017

As Kocur entered the box, Kovalev came out of the locker room. The Quebec PP would go 1-13 in this series, as this PP was stopped after a Peter Forsberg tripping penalty.
With both penalties expiring, the Rangers finally got on the board, courtesy of the 1994 Conn Smythe winner:
Leetch scores but Matteau deserves the assist!!!!! pic.twitter.com/IosAQlucNl

— BlueCollarBlueShirts (@NYCTheMiC) September 3, 2017

What a fucking goal!!!! Give Matteau all the credit in the world. Helps with the turnover and a perfect screen, as Leetch finds the puck past the armpit of Thibault. 2-1 bad guys, but the pressure was on! Even better, this goal came against Quebec's top line.
After some back and forth action, the Rangers got maybe too aggressive, while chasing a goal. After failing on a PP, and after an Owen Nolan high sticking, the Rangers would give Quebec three straight powerplays. Larmer, Leetch and Wells would all take minors. Luckily for the Rangers, the PK came up big, as the Nordiques went 1-16 on the PP.
In a sad part of this game, the camera focused on Glenn Healy, and to say he looked upset would be an understatement. Richter, taking his spot back, wouldn't be challenged much until all the penalties and was able to come up big. He'll be back for Game 5.
After some back and forth chances, Matteau and Ricci would take off-setting penalties for unsportsmanlike conduct. Both men were fighting, but only got minor penalties. Check it out:
Matteau ain't afraid of no Nordique! pic.twitter.com/VTfGcwjYAK

— BlueCollarBlueShirts (@NYCTheMiC) September 3, 2017
A few minutes after these penalties, Nedved had a clear path to the net, on a breakway. Thibault made one of the biggest saves of the game and kept the game at 2-1. While this was going on, Adam Foote and Pat Verbeek were going at it. Uwe Krupp would take a penalty at the end of this, for delay of game, as it looked like knocked the net off the moorings.
However, as was the case for a lot of this game, the penalty kill was better than the power play teams. At the end of 2 periods, Bad Guys 2 – Rangers 1.
It's funny, during the intermission, we heard that "Minolta" was the official camera of the New York Rangers. What's next, having a whole section of seats named after a corporation?
In a one goal game, twenty minutes remained between Quebec tying this and the Rangers trying to make the comeback. In other words, ass on the edge of the seat. That said (I really gotta stop using that expression) Alexei Kovalev tied the game, 2 minutes into the third period. Enjoy:
AK27 ties it!!!!! pic.twitter.com/G0HnZ8TgHc

— BlueCollarBlueShirts (@NYCTheMiC) September 3, 2017
2-2, with 18 minutes to go!
We then went to Al Trautwig, who seems like he would call your mother if you said something bad about him. He gave us an update on Bob Bassen's already injured eye.
After a sloppy second period, that saw a bunch of penalties, both teams were more disciplined in the third period, taking a penalty a piece. Foote would get banged for roughing. Four minutes later, at the 9 minute mark, Kovalev would be sent to the sin bin for cross checking. As was the case for most of the game, we saw two more penalty kills. As was also the case, Nedved would get a good look, but wasn't able to finish the job.
Again, worth mentioning, was the All American Mike Richter, who was able to come into this game cold, down 2-0 and was able to shut out the top team in the East for the next 48 minutes. Don't forget that. Richter made a ton of saves, especially late into the third period, where he even made a picture perfect save on Sakic. Check out KING RICHTER:
KING RICHTER!!!!!! pic.twitter.com/jEZWIcJrQG

— BlueCollarBlueShirts (@NYCTheMiC) September 3, 2017
The time continued to tick off the clock. With four minutes to go, it was worth mentioning that the Rangers won 12-16 of their defensive faceoffs. The Nordiques had alot of opportunity in this game, but winning only four faceoffs in their offensive zone didn't help their case.
In the final moments of the game, I thought Nedved finished with a strong game. He really could've had a hat trick, but Thibault had his number 10, every single time.
With 90 seconds to go, Beukeboom was in the middle of a collision with Nolan and was motionless on the ice. Leetch was forced to break up an ensuing 2 on 1 and thankfully, was able to. This was tough to watch, seeing Beukeboom writhing on the ice. JD on commentary flat out said he had a concussion. Luckily, we know here in 1995, that you can put some dirt on a concussion and walk it off.
The game was delayed a bit, as Beukeboom was taken off the ice. Messier would win another defensive faceoff, his 10th of twelve of the night.
Both teams would go scoreless in the final seconds, as the game went to OT.
As someone who is biased in this series, this is tough for me to say – the Rangers were playing with house money. Despite the Cup Champs playing their hearts out, this was Quebec's game to win. They were the better team and really, I think if Healy stayed in, it would've been a blow out.
With the Nordiques hot, the Rangers were able to find a way, and put this game to bed. Leave it to Leetch to pick up another point and for Nedved to finally get on the score sheet, as Steve Larmer became the game hero:
GOOOOOOOOOOAAAAAAAAAAAAAL! 3-2 Rangers win and a 3-1 series lead!
As I said all along, the Nordiques were paper regular season champs and the defending Champions know what it takes to win. Suck my hog Islander fans, this is Rangers hockey and with this team, you'll see four straight Cups again in NY!
All in all, this was a huge win for the Rangers and I'll be back Sunday night with a Game 5 series ending recap! Sorry to cut you short here, but it's celebration time! With the Flyers also up 3-1 in their series, all I gotta say to that fugazi Legion of Doom and all the rest of that cheesesteak eating trash – "JUST BRING IT!" LET'S GO RANGERS!
Stick a fork in the Nords and ship their ass out of Quebec. This series is over. Bank on it.
See you Sunday!
---
And we're now back to 2017!
For those who don't know already or too lazy to do a google search, the Rangers would win this series in 6 games, before ultimately being swept by the Flyers in the second round. Mark Messier would later state that these Rangers just didn't have it. The Legion of Doom lived up to their billing and were able to dominate Messier's first line all series.
Perhaps bigger news than the Rangers being swept by the Flyers, was that the Nordiques would leave Quebec and become the Colorado Avalanche. They would win the Cup in 1996, leaving many Quebeckers heartbroken. As far as who won the 1995 Cup? It's not even worth mentioning.
For the Rangers, was it a playoff hangover from 1994? I don't think so. As the book that I reviewed was titled, the Rangers just "Lost Their Edge." Would've a Keenan-led team got past the Flyers? Who knows? It's another what if.
I've posted three blogs today, with the other two blogs looking at the current events in Rangerstown & the NHL and a "Losing The Edge" book review. As far as the next blog, it's almost that time to start a preseason preview, with all the predictions and that happy horseshit. We're also about to start the NFL season, so that will take some time from me, as I've been doing the bulk of these blogs on Friday nights, and finishing them up on Sunday, for release on Monday.
These Delorean blogs were a way to fill space and have fun during the summer. With Labor Day passing, while the calendar may say 9/21 is the end of Summer, for all intents and purposes, the summer is over. The temperature has already dropped considerably from a week ago, here in NY, and I've already worn a sweatshirt this week.
As talked about in my current events blog, my work schedule has picked up a bit. If all things go smoothly, I would like to do one more Delorean blog, before calling it a wrap on the summer. The game I'm looking at, is Game 4, of the first round, of the 2007 playoffs, between the Rangers and Thrashers. Why that game? I just wanted to get one more era in and talk about one of my favorite players, Jaromir Jagr. I know I'll have fun re-watching that game, but it's still frustrating that I can't find any NYR game, in full, from the 1960's. In the rare case that you do have a 1960's Rangers playoff game on DVD, hit me up!
Keep it here on BlueCollarBlueShirts.com for more Ranger/NHL blogs and make sure to check out the other two blogs posted today.
Until next time, as always…
Let's Go Rangers!
Sean McCaffrey
BULLSMC@aol.com
BULLSMC@aol.com