What's up everyone and welcome to another blog here on BlueCollarBlueShirts.com. Today, I have the displeasure of recapping my thoughts on another brutal Rangers playoff loss. During this series, Lundqvist has really went out of his way to create heartbreak in Rangerstown.
If you haven't heard by now, the Rangers dropped a crucial Game 5 in their Best of 7 series with the Senators, losing 5-4 in overtime. The Senators now lead the series 3-2 and have a chance to finish off the overpaid & overrated Lundqvist & the Rangers on Tuesday night, at MSG.
While I won't give up hope and think the Rangers can win in 7, as a Ranger fan, this series is really disheartening. Why is it so disheartening?  Easy – because the Rangers should've had this series wrapped up by now. They've been the better team all series, but when it comes to nut up or shut up time, Lundqvist has his legs over his head like a sorority girl. There is some stat out there that the Rangers have led or been tied in this series for 93% of the time. However, in the biggest moments of the game, Lundqvist implodes.
Before moving along, here are my recaps of every game in this series, just as a refresher:
---
As you can tell by the graphic above, the "experts" at ESPN, you know, the place which just laid off its entire hockey division during the NHL playoffs, all had the Rangers winning this series. While on ESPN and their layoffs, please go back and read my Game 2 blog, which is linked above. There was a big story yesterday, that every reporter refused to cover or ask about, after the game. Why did they shy away from the hard-hitting questions? In my opinion, outside of Larry Brooks, every hockey reporter fears for their job. They don't have the job security of a Henrik Lundqvist, who can blame anyone else but himself after a terrible performance.
After Games 3 & 4, I was very excited for this game.  I felt that the Rangers were done fucking around and finally had a grasp on this series. As I sat in my machine at work on Saturday morning, I was just counting down the hours until I could get the fuck out of work, onto the train and to my home bar to watch this game with friends. As the score moved from 0-0 to 1-0 and then later to 2-0, I was giddy. Yes, I know the history, but I really felt the Rangers had turned a corner. Then Lundqvist happened and I was reminded of this:
As I start this blog, my day on Saturday consisted of waking up at 4:30AM, going to work, rushing to the bar to catch the game, watching the Rangers lose, watching my derby bets go up in smoke, watching my derby pool not faring any better either, then reading everything written about the game. This is after I passed out on Friday night, at around 1:15AM, with the Oilers leading 3-0 over the Ducks.
You want to talk about bad officiating? The refs have completely swung that EDM/ANA series, allowing two tying goals in the final seconds after blatant goalie interference. In other words, as a fan of the Rangers & someone pulling for the Oilers because I'm a big Talbot fan, this was not a good hockey weekend for yours truly. While I wouldn't say bad officiating has cost the Rangers games in their series as it has in Edmonton, both teams now need to win Game 6 at home and win a Game 7 on the road. Can both teams pull it off? I really hope so – I'm not ready to be 100% invested in the Yankees just yet.
As I write these words to you now, it's early Sunday morning and I can't sleep. Then again, I'm used to waking up early and I am a natural insomniac. I originally was going to skip this blog, out of anger and depression, but I had people asking me on twitter and on email, "WHERE'S THE BLOG?" So to the loyal readers, this tool of venting is dedicated to you!
The Rangers, ran the same lines and D-pairs as Games 3 and 4, the games featuring the Ranger wins of this series, here in Game 5. For once, the talk before the game wasn't AV's lines, it was what Ottawa did. Ottawa inserted Chris Neil into the line-up for one reason only – to offset Tanner Glass. However, while Glass may have a "goon" reputation for some fans, he's more than that. He is a good forechecker, plays well defensively and is more than "just a puncher." For Chris Neil, at this stage of his career, he's just inserted onto the ice to be an agitator. He is a liability offensively and defensively.
The sole purpose of Guy Boucher playing Neil in Game 5, was to rattle fourth liner Tanner Glass. By the end of the game, while Neil would make his presence felt, he didn't 100% serve his purpose and Glass was the wiser player. More on this below.
Let's go to the ESPN box score and run through this game:
1st Period Summary

Time
Team
Scoring Detail
NYR
OTT
4:07

Jesper Fast (3)
Assists: Brendan Smith, Kevin Hayes
1
0
5:13

Nick Holden (2)
Assist: Jimmy Vesey
2
0
6:03

Mark Stone (3)
Assists: Chris Wideman, Zack Smith
2
1
Time
Team
Penalty Detail
7:44

Erik Karlsson: 2 Minutes for Elbowing
10:37

Dan Girardi: 2 Minutes for Cross checking
16:43

Jean-Gabriel Pageau: 2 Minutes for Interference
18:20

Nick Holden: 2 Minutes for Slashing

2nd Period Summary

Time
Team
Scoring Detail
NYR
OTT
8:17

Mike Hoffman (3)
Assists: Clarke MacArthur, Erik Karlsson
2
2
8:50

Tom Pyatt (1)
Assist: Zack Smith
2
3
17:49

Ryan McDonagh (2)
Assists: Michael Grabner, Jesper Fast
3
3
Time
Team
Penalty Detail
3:13

Tanner Glass: 2 Minutes for Interference
3:13

Chris Neil: 10 Minute Misconduct
3:13

Chris Neil: 2 Minutes for Roughing (Served by Tom Pyatt)
9:45

Ryan McDonagh: 2 Minutes for Delaying the game
18:34

Clarke MacArthur: 2 Minutes for Slashing
20:00

Ryan McDonagh: 2 Minutes for Unsportsmanlike Conduct
20:00

Jean-Gabriel Pageau: 2 Minutes for Slashing

3rd Period Summary

Time
Team
Scoring Detail
NYR
OTT
12:48

Jimmy Vesey (1)
Assists: Brady Skjei, Derek Stepan
4
3
18:34

Derick Brassard (3)
Assists: Clarke MacArthur, Erik Karlsson
4
4
Time
Team
Penalty Detail
No penalties this period

OT Summary

Time
Team
Scoring Detail
NYR
OTT
6:28

Kyle Turris (3)
Assists: Alex Burrows, Erik Karlsson
4
5
Time
Team
Penalty Detail
No penalties this period
Goaltending Summary
New York Rangers Goaltending

Player
SA
GA
Saves
SV%
TOI
PIM
H. Lundqvist
37
5
32
.865
66:25
0

Ottawa Senators Goaltending

Player
SA
GA
Saves
SV%
TOI
PIM
C. Anderson
33
4
29
.879
66:20
0
As you look at the key positive moments for the Rangers and their offensive production in this series, I don't know if it's a good thing or a bad thing that most of it is coming from the fourth line and third defensive pair. Does it mean the Rangers first three lines are canceling out Ottawa's three lines to a degree? Or is it that the Rangers top stars aren't delivering? It's tough to say. You really can't blame Rick Nash too much in this series (Although he was a ghost yesterday), as he's played well. He's just not scoring, as usual. However, in the case of Chris Kreider and Kevin Hayes, they have just gone missing for large chunks of this series.
This game started off so promising, it really did. Then the overpaid "it's never my fault" Lundqvist came around to ruin it.
Jesper Fast got the first goal of the game, taking a beautiful pass from Brendan Smith and burying it past Craig Anderson.  While Smith's pass and Fast's ability to finish were crucial, also crucial was Tanner Glass ignoring Chris Neil at center ice. For most of this game, whenever Neil was on the ice, he would try to start fights with Glass. Glass wouldn't engage him, which riled up Neil even more. It would've been stupid, for the Rangers, trying to win a Game 5, for Glass to take dumb penalties and roll around with a sad old man named Chris Neil.
The Fast goal came as a result of Glass ignoring Neil. This allowed the Rangers to rush up the ice with Smith finding Fast for the first goal. All Neil could do is sit there and take it. 1-0 good guys, at the 4 minute mark.
I haven't been the biggest Jesper Fast guy and I still think he's easily replaceable, but the way he's playing in these playoffs, it's hard to envision Vegas laying off of him, come the expansion draft.
With the fourth line scoring, it was time for the sometimes third D-pair to do their work. This time, Nick Holden, in a flashback from the regular season, scored his second straight goal of this series. Holden sniped one high and wide on Anderson and beat him clean. 2-0 Rangers, but with nearly 55 minutes left to play, you just knew Lundqvist was gonna Lundqvist this 2-0.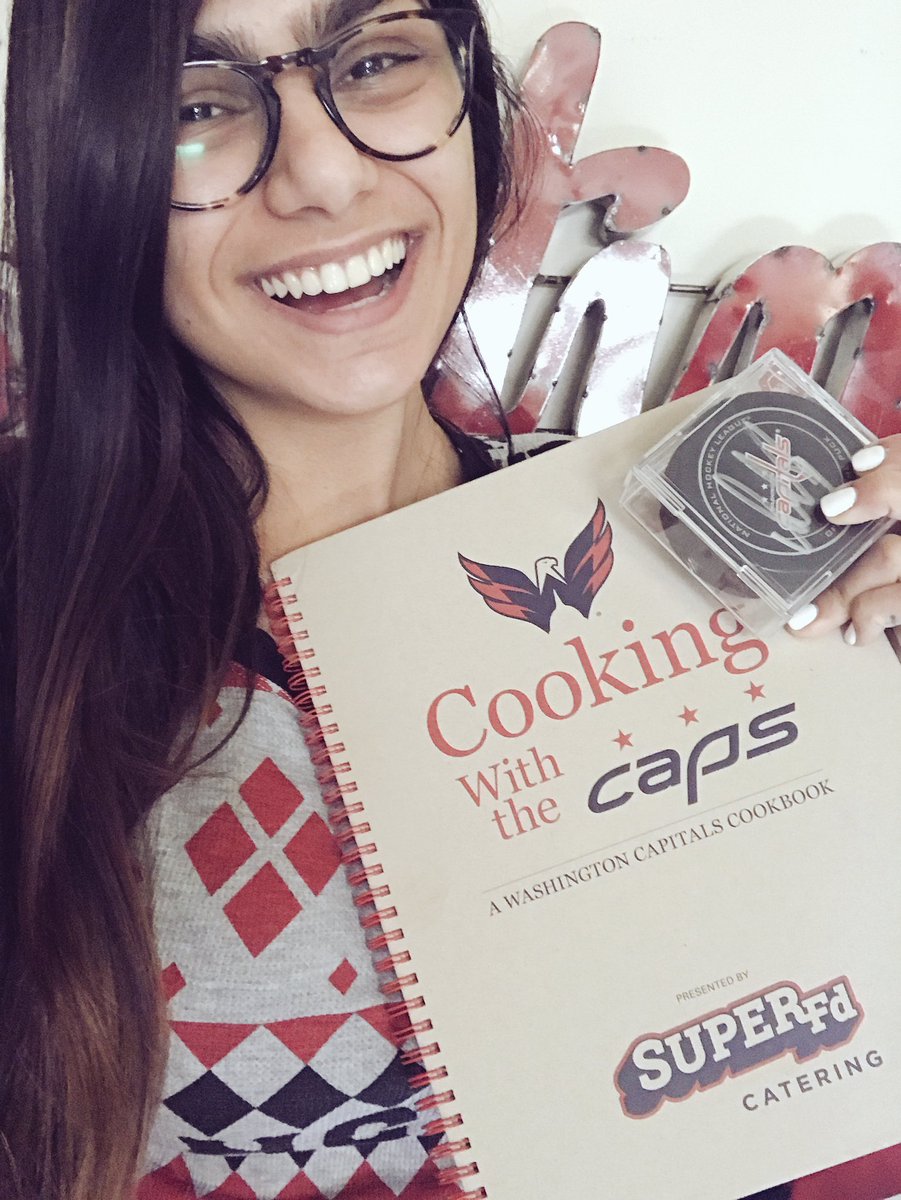 Everyone may know by now, that porn star Mia Khalifa is a diehard Capitals fan. That said, even she doesn't choke as much at work than Lundqvist does. Lundqvist chokes a two goal lead faster than Khalifa can choke on two balls. Seriously, a 25 cent condom, at a run-down truck stop gas station's mens room is more reliable than Lundqvist with a two goal lead.
Now this is the point of the blog where I get the idiots who don't watch the Oiler games, but just look at the results and will mention Edmonton's Game 5. For starters, Talbot isn't the highest paid goalie in the NHL. He's also never said "Give me two goals and I got this." He also doesn't profit or call himself a "King". Plus, Talbot is playing in games where there is no such thing as goalie interference. So please, save me the Talbot stuff, because really you don't care how he does anyway and using it to deflect the real issue – Lundqvist is overpaid, overrated and this is what we've seen all regular season.
If this series ends with the Rangers watching the Senators celebrate at center ice, you will have people looking at AV, Staal, Holden, lunar eclipses, global warming, Donald Trump, Mexicans or whatever else they will drudge up. What they will ignore is that you just can't win a Cup with Lundqvist. I've been saying it for years.
I'm telling you – I really tried to support Lundqvist, especially with the way he played in the Montreal series. However, it doesn't change anything. He's still overpaid and overrated & I would've preferred Raanta. That said, Lundqvist is starting, so I'm not rooting for him to fail. I want the Rangers to win a Cup and I don't care how it happens, with or without Lundqvist. It's games like these, that makes you remember this is the reality of the current Lundqvist, where that Montreal series was "vintage" Lundqvist.
I talked about this before here too – there was no way Lundqvist was going to be able to be bedrock for the whole playoffs. It's not 2012 anymore. In this series alone, he gave up a fluke game winner that Stephen Hawking could've stopped, gave up 6 goals and blew three 2 goal leads in the process and gave up 5 goals here, blowing another two goal lead & giving up another late tying goal, before having his ass beat in OT again.
Just like IKEA furniture – it's nice when you first get it, but it eventually breaks down. That's why you gotta go American or Canadian made at goalie! Who buys Swedish products anyway?
To me, the story of the game was when Lundqvist turned the puck over and gave up an easy goal to Mark Stone, a minute after the Rangers took a 2-1 lead. Of course Lundqvist giving up quick goals after the Rangers score, is a story that's usually ignored from the pro-Hank media. Why was this the story of the game? Because this happened after the goal:
Stepan shows Lundqvist new dance moves.
Or tells him to calm down a bit. One or the other. pic.twitter.com/ZqYJbtAtgG

— Marc Dumont (@MarcPDumont) May 6, 2017
Per the norm, Lundqvist was throwing one of his diva hissy fits, after HE TURNED THE PUCK OVER and Ottawa made him pay. Don't blame the defense, Glass, AV, gypsies, bad ice, Mongolians or whoever you want to blame, this was another example of the overpaid and overrated goalie showing off his terrible puck-handling skills. Plays like these is why I laugh so hard when people say Hank is a top 10 goalie of all time or when Ranger fans say that Hank is/was better than Brodeur and that Brodeur was lucky to play on a strong defensive Devils team. YOU ARE WRONG. You can't be a top 10 goalie and the Marty Broduer stuff is ridiculous, when you can't even handle the puck. Then there is the whole not winning a Cup thing too.
To me, it's very rare you see someone scream at Lundqvist to calm down. I will say, I have seen Stepan try to calm down Raanta during a Rangers/Devils game this season. However, it was more of a consoling talk, because the Rangers defense did fail Raanta on that particular play. Stepan, during that Rangers/Devils game, skated to Raanta and quietly tried to get his mind off the goal.
In this case, Stepan was screaming "RELAX, RELAX" while shaming Lundqvist before Lundqvist could throw his usual bitch hissy fit. Now, consider the situation. The Tire Fire Arena was much louder than the Rock. This is a playoff game. It's a Game 5 in a 2-2 series. I've always said on this blog, in 10-15 years, when everyone is retired, I think you will hear players say they couldn't stand playing with Lundqvist. Not every player will say that, but some will, especially if this team never wins a Cup. I think in this particular scenario, Stepan finally had enough of Hank's crying and bitching.
In what just boggles the mind – NOT ONE REPORTER ASKED LUNDQVIST OR STEPAN ABOUT THIS PLAY AT ALL!!! Again, I call back my Game 2 blog – I think the hockey media is scared to ask the tough questions, because there is no job security and people are scared of losing player relationships & getting canned. Shit, hockey reporters don't want to be the next Jim Gray:
Seriously, while I know Jim Gray still covers sports, he was never on network TV again, at least in anything I've ever seen.
So Hank gave up another goal, right after the Rangers scored and Stepan shut that crybaby act right down. It would've been nice if Stepan could back his tough talk up with some plays, but that isn't the Stepan of this season. Despite Stepan putting Lundqvist in a corner and making him count to one hundred, Lundqvist would drag the Rangers down in his self-pity, eventually costing the team the game.
Amazing how in the two wins in this series, Lundqvist wasn't called on to do anything. When he was called on to make a big save, even when the Rangers scored 4 goals in one game and 5 goals in another, he just couldn't do it. How regal. Anderson hasn't been that great this series either, but he's been better than the overpaid Swede.
Even as the game went along, you could see how shaky Lundqvist was. He was doing the jump saves on routine shots. He was flopping on his belly like a fish out of water. He was leaving the net and overplaying the puck. He was out of his game and just couldn't handle the pressure. If you watch the Montreal series and this series, it really is night & day, Jekyll & Hyde for Lundqvist.
While Lundqvist struggled all game, it was tough to see who was more rattled – Henrik Lundqvist or the Senators whenever Glass was on the ice. Glass may as well have taken the 15 off his jersey and replace it with red X's. Every time he was on the ice, the Senators were gunning for him. Even one of the best players in the NHL today, Erik Karlsson (The best Swedish player in the series), took a two minute penalty for going after the Glassiah.
Of course, the Rangers couldn't make the Senators pay, and would go 0-3 on the PP once again. While there are many things and players you can blame for these three losses in this series, one must not ignore the Rangers terrible PP. One PPG in any of those games changes the result.
While I put the bulk of this loss on Lundqvist and really he should get the most blame, I hate these fans, that after a win, will give Hank all the credit in the world and ignore the rest of the team. However, after a loss, those same fans will blame every player and say "it's a team game, it's not Hank's fault". Have some consistency man. Even I, someone who can't stand Lunqvist's contract, praised him for his great, yet vintage, work in the Montreal series. That said, he's the highest paid goalie in the league and should play like that every game.
That said, the first period, which featured two quick Ranger goals, saw the Rangers fall asleep a bit, as the Senators recorded a bulk of their 15 first period shots in the latter stages of the first period. That said – the goal allowed was directly because of another one of Hank's passes to the other team.
2-1 good guys after 1. Despite some of the chippyness and hairiness of the first period, you had to feel good with a lead on the road. However, with Lundqvist, you would've preferred a double digit lead, because after all "Give me two goals and I got this" has turned into "Give me 5 touchdowns, 4 field goals, 3 safeties and spot me 50 goals, and maybe we'll get to OT."
Two sequences of events would adversely affect the second period for the Rangers and once again, it involved Tanner Glass and Henrik Lunqvist.
Tanner Glass crushed Sloppy Seconds Phaneuf by the boards. Clean hit. Then Chris Neil attacked Glass from behind, Glass's hat popped off, and Glass took a knee on the ice. Total cheap shot from Neil and Neil punched Glass without his helmet and when he was down. CHRIS NEIL'S ACTIONS WERE THE ACTIONS OF A COWARDLY BITCH-ASS CUNT PIECE OF SHIT. Of course, you won't read that last sentence in the NY Post!
That said – Glass and Neil both get penalties! WHAT DID GLASS DO? HE GOT BLIND-SIDED AND DIDN'T EVEN HAVE THE CHANCE TO DEFEND HIMSELF. Glass went to the box on pure reputation alone.
The Rangers should've got a two minute PP on this. Not that it would've mattered anyway, because the PP sucks balls. Instead, both were banged for off-setting penalties. Blown call from the refs.
If there was any good to come out of this, it was Tanner Glass, once again laughing in the face of the Senators:
Tanner Glass just laughing at Chris Neil for negating the penalty pic.twitter.com/EaFb86rBP4

— Pete Blackburn (@PeteBlackburn) May 6, 2017
The second sequence was Lundqvist crumbling under the pressure. Mike Hoffman and Tom Pyatt would score goals 32 seconds apart, at the 8 minute mark of the period. Lundqvist was flailing around like a crazed meth addict and lost his composure. He was RATTLED.
On the Hoffman goal, it was created by a terrible Rick Nash turnover in the Rangers offensive zone, as Nash made a pass to no one. The Senators marched up the ice and Lundqvist made a poo-poo in his pants. 2-2. Two goal lead blown again by our King.
32 seconds later, Pyatt beats Lundqvist with ease and Lundqvist was on the verge of tears and flipping nets again. It was at this point in the game, now down 3-2, that I would've put Raanta in. Lundqvist was great in that Montreal series, but he's been iffy in these last two games in Ottawa.
Again – everyone knows I don't like Lundqvist's contract and I think he's a terrible role model on the ice. That said, I have not called for Raanta once this postseason. This would've been the time to do it, because Hank was just terrible and he was too meager of a man to win this game. He needed a sports psychologist at this point of the game, not to be facing slap shots and fighting off deflections.
I really think when Stepan put Hank in check, the world around Lundqvist and his King ego facade collapsed. Lundqvist reverted to the goalie of the regular season, when he just could not be relied on.
With under three minutes to go, Ryan McDonagh would get credit for a goal, although I thought it was Grabner's goal. Upon replay, I guess it was McDonagh's. 3-3 game and talk about a huge goal. Going down in the third period changes the game a bit, because the Senators could play their game & trap. With the game tied, the Senators were forced to be a little aggressive.
After two, 3-3 game. You felt relieved that this was a tied game after Lundqvist's performance in that period, but you lost the glow you had after the first period.
Both teams would get a big save from their star goalie and were also granted gifts, to start this hectic third period.
Marc Staal made a horrible turnover. Hank made a big save on the turnover to prevent this from being 4-3. Then on the other end, Kreider had a chance alone with Anderson. Anderson made his big save. Back on the other end, Game 2 hero, Jean Pageau pulled a Pavel Buchnevich and shot high & way wide on an open net. Grabner would have an opportunity but couldn't finish. Both teams were going hard and it was only a matter of time.
Jimmy Vesey busted through the door with 7 minutes remaining in the game, as he took a rebound and put it past the goal line. However, Craig Anderson's glove was there too. To me it was a good goal no matter what, but with these refs, you never know. Luckily, there was footage of the puck across the goal line, before Anderson's glove, so there was none of that "inconclusive" bullshit. 4-3 Rangers. All they had to do was hold a lead. All Lundqvist had to do was earn his money.
In a puzzling move, AV got away from Smith and Skjei as the game started to tick-tick-tick. After everything we've learned this series, AV still prefers Staal & Holden.
Right before Ottawa pulled their goalie, making it a 6 vs 5, the Rangers were stuck in their own D-zone. They were too worried about a perfect clear. With under two minutes left, TAKE THE ICING!!!! WHO GIVES A FUCK!!!!! TAKE THE FUCKING ICING AND TAKE YOUR TIMEOUT. I never get why hockey teams will try to make the perfect clear and the change at the risk of a turnover, rather than taking the sure-fire thing. With two minutes left, use the timeout. It drives me nuts.
Of course Lundqvist couldn't hold the lead, and of course, Derrick "BIG GAME BRASS" Brassard tied it. I mean, who else, really?
Another game where the Rangers give Lundqvist 4+ goals, a two goal lead and a late lead in the third and Lundqvist pulled a Bernie Madoff & crushed everyone's hopes and dreams. For his next act, Lundqvist is going to poison kids Halloween candy and tell them Santa isn't real either. What also isn't real is "Henrik Lundqvist, Stanley Cup Champion."
I had no confidence that the Rangers would win in OT. After all, we're talking about asking Lundqvist to make a save when it counts the most.
In the OT, Grabner had a goal disallowed after a high stick. It was the right call. Of course, it's very rare to see a goal disallowed, then win the game anyway, especially when Lundqvist is your goalie.
Kyle Turris would easily beat Lundqvist for the game winner. When Turris was going down the ice, there wasn't a doubt in my mind that he would beat Lundqvist. Easy as 1-2-3. Senators win 5-4 in the OT and take a commanding 3-2 lead. For the Rangers, they have entered MUST-WIN territory for the first time this season.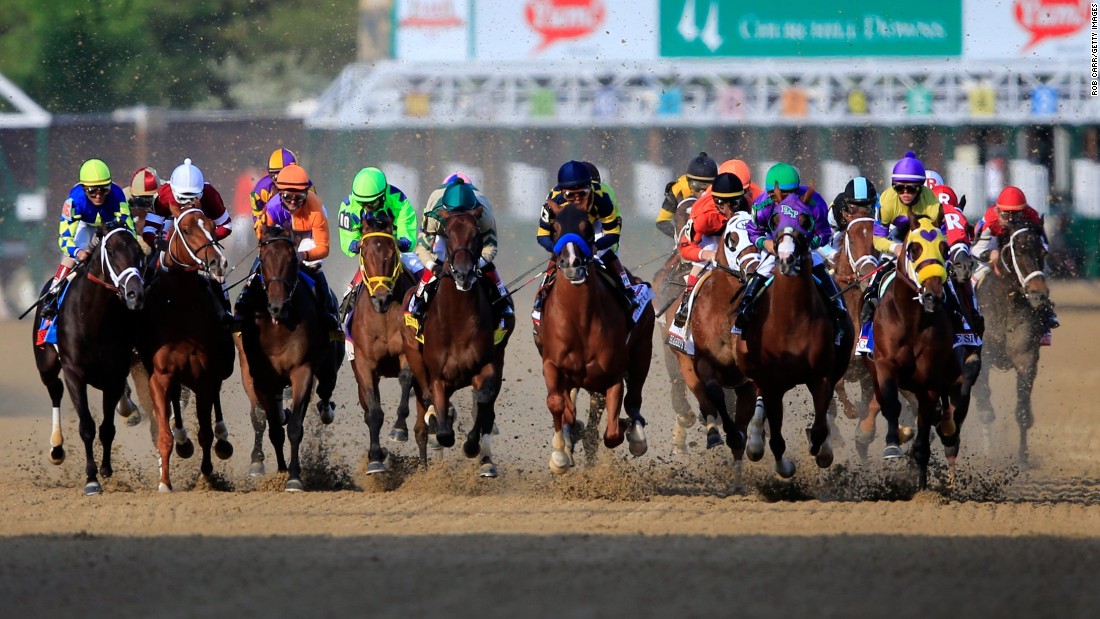 While I don't see "Always Dreaming" pulling off the Triple Crown this year, I also don't see Lundqvist getting his crown either. If by some miracle, the Rangers finally take care of business and win this series, the cold reality is that Pittsburgh will be in the wings.
I've been very cocky this series. I thought the Rangers in 5 going in. I thought the Rangers in 6 after Game 4. I'm thinking Rangers in 7 now. The Rangers have been the better team throughout the series, but a fluke goal in Game 1 and the usual Lundqvist collapses cost them Game 2 and Game 5. They've now lost every game in Ottawa. The Rangers have to make sure the home team wins their 6th game of this series and then buck the trend in a Game 7.
I'm not going to look ahead anymore. I will say, having to wait until Tuesday night and stewing here in anger doesn't make this any better. What the hell is at the Garden on Monday night anyway, a Liberty game which will cost Dolan another $6796786789689 million when Isiah Thomas sexually harasses a lesbian?
It's so hard to watch this series and if the Rangers lose this, it will be another "what if" during this AV & Lundqvist run.
Just think, these are the leads that have been blown in the three games in Ottawa:
1-0, 3-1, 4-2, 5-3, 5-4, 2-0 and 4-3. Of course, some will not blame Hank for any of it. That's almost as outstanding as not one reporter asking Stepan about calling out Lundqvist.
Yes, I know I took a nice hot dump on Lundqvist here, but the truth is, he just doesn't have consistency for a deep playoff run anymore. Montreal was nice, but the age & wear/tear has caught up to him, where you can't expect Lundqvist to dominate a game after game anymore. Outside of Game 1, he's been worse-than-average or not needed in this series.
What really bothers me is the post-game interviews. It's the same and tired story. "We have to be better." "We know what we need to do." "We will throw this game out." Well I'll tell you what, you're done with throwing games out. You have thrown away three wins now. One more and it's another failed season in RANGERSTOWN.
I will say, the Rangers usually play their best with their backs to the wall. They are gonna need to do it twice to keep this dream alive.
Oh and to go on the record, while I would've pulled Hank after the third goal in this game, I still start him for Game 6. It's his series to lose or win.
See ya Tuesday.
As always, Let's Go Rangers
Sean McCaffrey
BULLSMC@aol.com
@NYCTHEMIC on twitter