What's up everyone and welcome to another blog here on BlueCollarBlueShirts.com. It's been quite the busy week on this site. I can't remember the last time I wrote so much content during the off-season!
In case you missed my last update, it's worth checking out, as I gave my thoughts on what I wanted to see during Free Agency before Saturday's open market. I will also be referencing that blog in this blog, so give it a read. You can check that blog here:
---
One last plug, I also posted my Terry Sawchuk biography book review here on the site today. Just check out the main page of BlueCollarBlueShirts.com to see that blog review.
It's official, Kevin Shattenkirk is a New York Ranger. If you're unfamiliar, his nickname is "double deuces", which sounds like 5 minutes after eating White Castle. Stupid joke aside, there's a lot to get into so let's start with the press release and the official details:
From NHL.com:
Defenseman Kevin Shattenkirk has dreamed of playing for the New York Rangers since he was a kid beginning to learn how to play the game. His dream came true Saturday, when he agreed to terms on a contract with the Rangers.

Shattenkirk said it is a four-year contract worth $6.65 million per season.

Shattenkirk is from New Rochelle, New York, which is approximately 20 miles from Madison Square Garden. He calls himself a "New Yorker at heart" in his Twitter bio. It's a big reason why he said he left some term and money on the table to sign with the Rangers.

"It's an opportunity that may only come once in my career, and I felt like this was my chance," Shattenkirk said. "It's a team I'm extremely excited about. A lot of the factors outside of money and term came into play, and that's ultimately what won the decision for me."

Shattenkirk said despite talking to a number of teams in the past week, he didn't make his decision to sign with the Rangers until after the free agent market opened at noon ET.

"Until [Saturday] came and the final offers were coming in, that was when I had to decide, did I want to do this or not," Shattenkirk said. "Obviously, there were some sacrifices to be made, but in my mind those sacrifices are what you leave on the table to live out a dream like this.

"Really as much as it is a dream for me, it's exciting. I'm looking forward to joining a team that I think is capable of winning the Stanley Cup and that's also a lifelong dream of mine. To do it in a city that is dearest to me I think is the most exciting thing that I could offer myself as a player."

That Shattenkirk decided to take the four-year contract made this a manageable contract for the Rangers. He likely had contract offers with longer term, including the maximum of seven years he could have received as an unrestricted free agent.

"You have to give credit to Kevin on this one," Rangers general manager Jeff Gorton said. "Here's a player who really wanted to be here and left money on the table. It sent a pretty strong message to us. Seven-year deals, they're generally there. He might have got one. Thankfully for us, it's a situation that we have a player that wants to play for the Rangers, that's from here, that's an excellent player, and four years worked out for the both of us."

Shattenkirk, a right-handed defenseman, had 56 points (13 goals, 43 assists) in 80 games with the Washington Capitals and St. Louis Blues last season.

He had 11 goals and 42 points, including seven goals and 13 assists on the power play, in 61 games with the Blues before he was traded to the Capitals on Feb. 27. Shattenkirk had 14 points in 19 games with the Capitals and six points in 13 Stanley Cup Playoff games.

Shattenkirk has 298 points (68 goals, 230 assists) in 490 games with the Capitals, Blues and Colorado Avalanche.

He has scored at least 25 points on the power play in each of the past four seasons. The Rangers haven't had a defenseman with at least 25 points on the power play since 2001-02, when Brian Leetch had 26.

"It's clear we feel he's a top-four defenseman in the League," Gorton said. "We feel we have very good left-hand defense that he could play with any one of them and have success. In particular Ryan McDonagh and Brady Skjei have done really well on the left side. Whatever way we go we think it's going to work out well for him, but we're obviously bringing him here to play him a lot."

Shattenkirk likely will get the first crack at being McDonagh's new partner on the top defense pair.

"Ryan McDonagh was a big part of my decision," said Shattenkirk, who joined McDonagh on the United States at the 2014 Sochi Olympics. "He's someone who I think is an elite defenseman. He complements my game well. I'm looking forward to the possibility of playing with him and hopefully growing as a player myself.

"My goal is to come in here and be a phenomenal defenseman in all areas of the game. I think Ryan McDonagh is going to help me achieve that. That was a major part to me making this decision."

In addition to Shattenkirk and McDonagh, the Rangers' defensive depth chart has Skjei and Marc Staal on the left side, and Brendan Smith and Nick Holden, both lefties, playing on the right.

Skjei and Smith are the Rangers' second pair right now, with Staal and Holden the third.

New York also has righties Anthony DeAngelo, Steven Kampfer and Neal Pionk along with lefty Alexei Bereglazov. Kevin Klein also is still under contract for one more season. It's not clear if he will be on the roster though.

"No matter where you go, you're trying to win your team a Stanley Cup," Shattenkirk said. "There's no better place for me to do it then in New York."
From the New York Rangers:
An opportunity to play for the team you grew up following doesn't come around too often. That was why Kevin Shattenkirk chose not to pass it up.

The defenseman, who grew up watching the Rangers from his home in New Rochelle, N.Y., inked a deal with the Blueshirts on Saturday, and in the process fulfilled a dream 28 years in the making.

And while Shattenkirk had other offers on the table, ultimately the lure of New York outweighed all other options.

"Obviously there were some sacrifices, but in my mind those sacrifices are what you leave on the table to live out a dream like this," Shattenkirk told reporters on a conference call. "As much as it is a dream for me, it's exciting. I'm looking forward to joining a team that is capable of winning a Stanley Cup and that's also a lifelong dream for me."

Shattenkirk had a career-year in 2016-17 that was split between St. Louis and Washington. The defenseman posted 13 goals and career-highs with 43 assists and 56 points.

Rangers General Manager Jeff Gorton admitted Shattenkirk was a player the organization "coveted for a while," as he checks off several boxes for the type of defenseman the Rangers were looking to add to the mix this summer.

"An offensive defenseman on the right side that can do so many things for you," Gorton said of Shattenkirk. "[His] power play [work], as everyone noted, is as advertised."

While Gorton said the decision of who exactly Shattenkirk would play with come October would be left up to head coach Alain Vigneault, Gorton did say he and the organization envision Shattenkirk as one of the team's top defenders.

"It's clear that we feel he's a top-four defenseman in the league," Gorton stated. "We feel like we have very good left-handed defense and that he can play with any one of them and have success, in particular Ryan McDonagh and Brady Skjei.

"Whatever way we go, we think it's going to work out well for [Shattenkirk]," Gorton added. "We're obviously bringing him here to play him a lot."

That's good news for Shattenkirk, who said one of the multitude of reasons he chose New York was McDonagh, his teammate at the 2014 Olympics.

"Ryan McDonagh was a big part of my decision," Shattenkirk said. "He's someone who I think is an elite defenseman and that complements my game well."

Shattenkirk said McDonagh's strong skating "really drives my game" and that he's "looking forward hopefully to the possibility of playing with him and growing as a player myself."

The power play has been an area of the game that Shattenkirk has made a name for himself during his seven-year career in the NHL, as his 131 power play points are second among defensemen since the start of the 2011-12 season. His 32 goals and 99 assists with the man advantage are third-best among defenders in the League during that same span.

But Shattenkirk said he's looking to be more than just be a power play specialist, and that he feels McDonagh will help him achieve that goal.

"The opportunity on the power play is a place where I'm confident that I can succeed and help this team," Shattenkirk said. "But my goal is to come in here and be a phenomenal defenseman in all aspects of the game, and I think Ryan McDonagh is going to help me achieve that."

With playing at home comes pressure to succeed. But rather than let that be a hindrance, Shattenkirk said at this point in his career, he's viewing it as motivation.

"I have to manage that myself," Shattenkirk said of the pressure. "There's going to be a lot of pressure, but that's something that's exciting to me. I think you can't replicate that anywhere else in this league. I'm welcoming it."

With years of experience under his belt, Shattenkirk said he's at a point in his career where he can handle the spotlight of Madison Square Garden.

While his dream of joining the Rangers was fulfilled today, his goal of a championship remains intact, and that there's no place he'd rather try and conquer that than on Broadway.

"I think it would be hard for me to deal with as a young player in this league, but at 28 years old and having a little bit of pressure over the course of my career so far, I feel like this is going to be a challenge but that it's something that I'm looking forward to," Shattenkirk stated. "No matter where you go you're trying to win your team a Stanley Cup. There's no better place to try and do it for me than in New York."
And lastly, check out this NHL Network interview with Shattenkirk. This really won me over:
I don't even know where to start. Sorry if the following comes off as rambling or all over the place, but I'm excited like Jesse Spano on caffeine pills!
For any Rangers fan, this is a dream come true. Shattenkirk, who accepted a four year contract, at $6.65 million per year, while being paid handsomely, gave the Rangers not only a hometown discount, but a deal that only pays Shattenkirk for his prime years. At 28 years of age, Shattenkirk, who turns 29 in January, bypassed career security for the chance to play with the Rangers.
As of this writing, there is no word if there was a no trade clause included. I would imagine so, but I haven't seen anyone confirm or deny it.
There are two things you should also know about this deal:
Shattenkirk was offered multiple 7 year deals and at more money per year, from other NHL teams.
Shattenkirk submitted this offer to the Rangers to make this deal happen.
While I have heard that several ex-players read this blog, not many, just a handful; the chances are that if you're reading this, you're not a professional athlete. If you're like me, and many of you are, you live vicariously through your sport teams. Sports are an escape from a reality. It's a hobby. It's a passion. It's a way to bond with friends. It's a way to enjoy life. It's fun. If you're into sports, I don't have to explain the appeal of sports. If you're not into it, no explanation I'll give you will do.
For the majority of people reading this, when we were younger, we all dreamt of being a professional athlete. Whether it was throwing the winning touchdown in the Superbowl, scoring a Stanley Cup Finals Game 7 goal or hitting a walk-off home run in the World Series, we all have emulated our heroes in backyards, parks, rinks and ball fields around the world. In all of these scenarios, we were donning the jerseys of our favorite players on our favorite teams. I can even remember back to my Little League days, where everyone wanted the number "23", because of Don Mattingly. While everyone wanted to become a pro athlete as "youts" ("My Cousin Vinny" reference), the reality is that only a minuscule percentage of the worlds population ever becomes a pro athlete
For Kevin Shattenkirk, not only is he living the dream, but he's now living the dream wearing the jersey of his favorite team. It's up to him and his team to win a Stanley Cup for "his" New York Rangers.
Before talking about Kevin Shattenkirk the player, let's talk Kevin Shattenkirk the man. When I wrote in my last blog that I would only want Kevin Shattenkirk for the right price, never in my wildest dreams did I ever see it happening. I envisioned two scenarios only: Shattenkirk taking the best deal to set up his family for life or a nightmare Glen Satherish type of deal. After all, the Rangers never learn from their mistakes.
If you know only a little about me or are a  long-time reader, you know my thoughts on Henrik Lundqvist. I can't stand him. I think he's a hypocrite. I think the Rangers need to stop building around him. You know my spiel already. Just remember, Lundqvist is the guy who said "I want a Cup at all costs in NY", but come contract time, demanded the coach be fired, teased Free Agency and would only sign a contract that made him the highest paid goalie in the NHL, which in turn, crippled the Rangers salary cap. Many good players have left the Rangers because of Lundqvist's horrendous contract.
Kevin Shattenkirk, who while grew up as a Rangers fan, owes the Rangers shit. Hockey is a business. If you're the agent of Kevin Shattenkirk, you're probably kicking yourself today. Make no mistakes – the owners treat players like stocks too and with the exception of Henrik Lundqvist, once you are no longer earning your salary, teams want to rid of you like the plague.
I mentioned in my last blog that if Henrik Lundqvist, with all his bullshit quotes, wouldn't give the Rangers a hometown or team-friendly discount, why should Kevin Shattenkirk? However, unlike Larry Brooks (More on him later) I can admit that I was wrong – I totally underestimated Shattenkirk's drive to play for the New York Rangers.
In one day, Kevin Shattenkirk became one of my favorite current Rangers and he's never even skated in a Rangers jersey yet! I've talked about this before – Mats Zuccarello is my favorite New York Ranger today. When it came to his contract negotiations, Zuccarello left millions on the table to stay with the Rangers. What did he get in return? The Rangers dealt his two best friends off of the team, in Carl Hagelin and Derrick Brassard. To quote Chris Brown, who like Henrik Lundqvist, physically attacked a woman, "These Hoes Ain't Loyal!"
While $26.6M of guaranteed money (About $14M after NYC and federal taxes), coupled in with previous earnings is nothing to sneeze at, the fact is Shattenkirk could've set his family up for life with a bloated 7 year contract. He also could've went to a team where the spotlight wouldn't be so bright either. He could've played in relative obscurity for the Devils or Sabres. Instead, Shattenkirk took less money and less of a guarantee to play in one of the most high-pressure markets in the entire NHL. This guy has convictions and BALLS.
Shattenkirk, like Zuccarello, is a rare breed. His heart came before money. Yes, he's still getting some nice money, but he literally put his money where his mouth is. He loves the Rangers. He wants to win with the Rangers. He wants to be someone Ranger fans can believe in. You know me – I'm one of the most jaded Ranger fans around. I can't stand Lundqvist. Four Cups in 90 years will drive you nuts. That said – I'm all in on Shattenkirk and truly buying in. The fact that he's American is a nice little kicker too.
That all said, I respect this guy. He can have a bad game here and there, and I will never talk about his contract on this blog like I do with other players. This guy told not only Rangerstown, but the entire NHL, that he loves the New York Rangers and is dedicated to this team. I've rarely shed proud tears over sports. I think the last time I cried about a positive thing in sports is when Rocky Balboa ended the Cold War by beating Ivan Drago. However today, with a tear in my eye and with "My Country, 'Tis of Thee" blaring in my house, I saluted the American with the strong morals, in number 22, Kevin Shattenkirk.
Oh and just like Kevin Shattenkirk, I'm going to put my money where my mouth is. I'm going to buy that #22 Shattenkirk Adidas New York Ranger jersey whenever it's released & wear it proudly on opening night! Nothing against my Canadian friends, but an American player in Rangers blue makes me proud.
And because I can't help myself – don't you wish Swedish goalies had morals & convictions just like our American defenseman?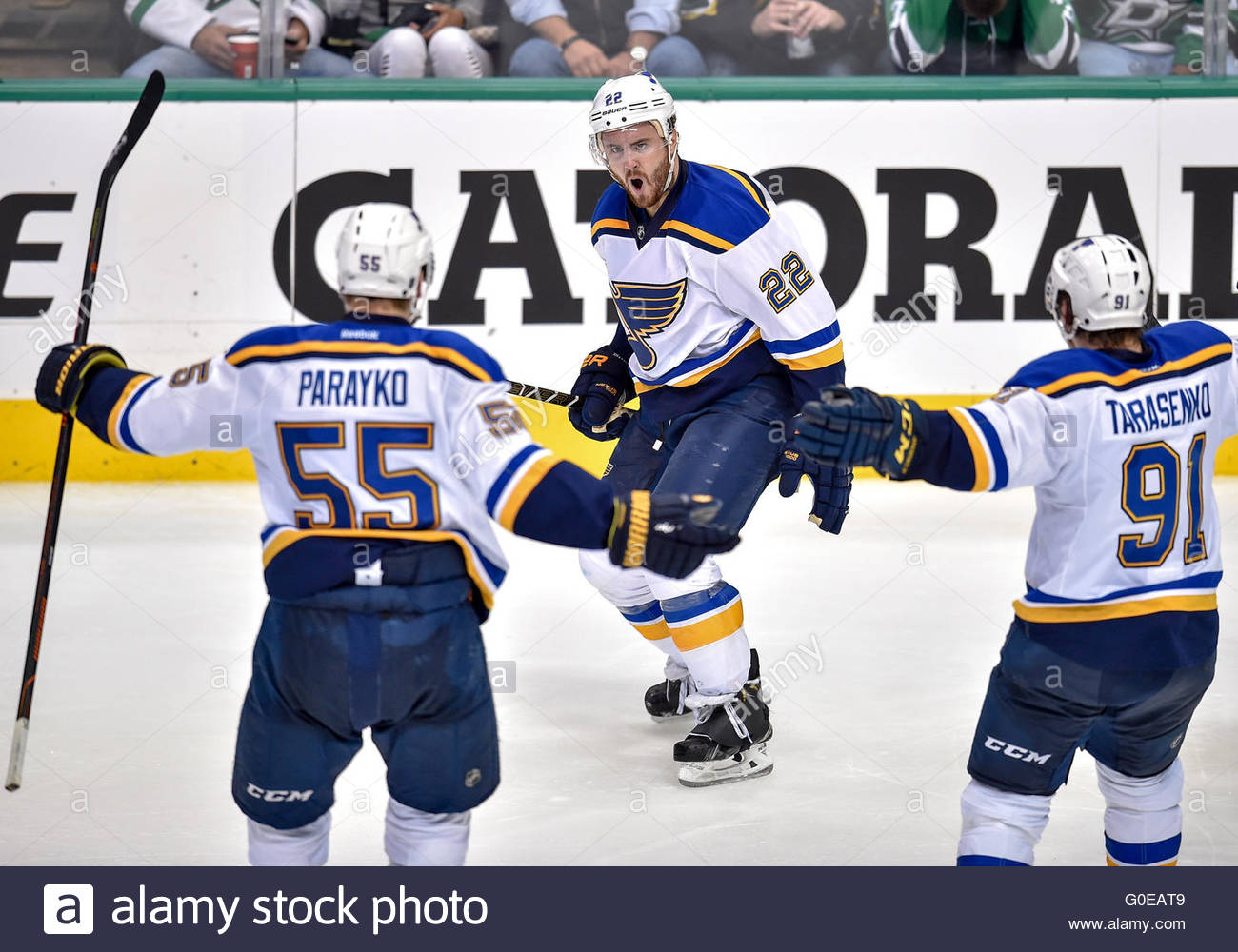 Shattenkirk just wrote the book on how to do everything right with your new team on day one. I hope you all watch the video I linked above. No joke – I was fist pumping when it was over!
Now that the Rangers have landed Shattenkirk, or perhaps Shattenkirk landed the Rangers, what are the expectations? He obviously was the crown jewel of this class of free agents and fans will expect a lot from him.
What should stand out to you the most, is this stat, from the NHL.com news story: "He has scored at least 25 points on the power play in each of the past four seasons. The Rangers haven't had a defenseman with at least 25 points on the power play since 2001-02, when Brian Leetch had 26." WOW! Have the Rangers even scored 25 powerplay points in the playoffs this century?
When the Rangers made the play to dump a great defenseman in Anton Stralman for Dan Boyle, the thinking was the Rangers had a guy who could run their powerplay. That didn't exactly work out and Boyle left the Rangers by sonning Larry Brooks.
Speaking of Larry Brooks, the whole Rangers/Shattenkirk story was a crazy one on Saturday afternoon. After Kevin Weekes broke the story at 11:00AM that Shattenkirk was going to the Rangers, Larry Brooks, who has been writing articles all week saying the Rangers will never sign Shattenkirk, tweeted this out:
Brooks has been going on and on about Shattenkirk not coming to the Rangers. He even denied the report of Weekes, until saying that it might be true. However, speculation still rose about what Shattenkirk was going to do, as it wasn't until a little after 2PM that the deal was official.
Larry Brooks then wrote an article on the Shattenkirk signing, where he came off extremely sour and I believe the proper term here is "butt-hurt" that Shattenkirk, indeed joined the Rangers. Where I wrote previously that I only wanted Shattenkirk at the right price (And really, what a contract, Shattenkirk has every incentive to be at his best, so he can earn 3 more years after this deal expires) Brooks tried to put the weight of the world on the shoulders of Shattenkirk.
Keep in mind, Larry Brooks did not make Henrik Lundqvist accountable for his poor play these last few seasons or his terrible play in the Ottawa series. In fact, Brooks did an article talking about the feelings of Lundqvist. In other words, Larry Brooks is FAKE NEWS and Kevin Weekes trumped him! I would link you to the article of Larry Brooks, and while I enjoy his work sometimes, I can not link FAKE NEWS!
Where Dan Boyle didn't exactly work out, the Rangers are hoping to have their best offensive-defenseman since Brian Leetch. Those are tough skates to fill, but as you can tell, Shattenkirk is up for the challenge. Shattenkirk, who sometimes can be a fourth forward on the ice, should be the quarterback of a Rangers powerplay that has been more useless than a vagina at a gay men's bar.
I'll get into the other Rangers signing soon, but I am very leery about the Rangers goaltending. That said, perhaps the best defense is a strong offense. If the other team can't get the puck, they can't score. Make no bones about it – the Rangers will miss Dan Girardi and his dedication for shot blocking. I still don't get why Girardi, and not Staal, was bought out.
On an aside, good luck to Dan Girardi, who signed a 2 year/$6 million deal with the Tampa Bay Rangers today. Ironically enough, it was Ryan Callahan that helped recruit him. While on Girardi, not only does he get his Rangers money, he gets $3 million a year from the Bolts, with no state taxes. Hey Dan, can you float me a c-note?
To me, this is a homerun deal for the Rangers. They got a guy who can tally points and be a leader. In fact, if it was up to me, I would leave McDonagh as Captain and give the two Alternate Captain "A"'s to Shattenkirk and Zuccarello. I would rip the "A" off that 18 jersey in a heartbeat!
Despite my written word fellatio about Kevin Shattenkirk here tonight, the fact is that he will have to produce. I can't wait to cheer him on.
The Rangers made another big signing today. While it wasn't at the level of Shattenkirk, it was a signing that will strongly determine if this Rangers team is a top of the division team or clawing for a playoff spot.
From the Rangers:
New York Rangers General Manager Jeff Gorton announced today that the team has agreed to terms with free agent goaltender Ondrej Pavelec.

Pavelec, 29, has appeared in 379 career NHL games over parts of 10 seasons (2007-08 – 2016-17), all with the Atlanta/Winnipeg franchise, posting a 152-158-47 record, along with a 2.87 GAA, a .907 SV%, and 17 shutouts. He has registered a .900 SV% or better in eight of his 10 seasons in the NHL, including all seven seasons in which he has made at least 15 appearances. Pavelec established career-bests in GAA (2.28), SV% (.920), and shutouts (five) in 50 appearances with Winnipeg during the 2014-15 season. He also established career-highs in appearances (68) and wins (29) in 2011-12 with Winnipeg, and he ranked fifth in the NHL in saves (1,845) and shots against (2,036) during the season. Pavelec helped Winnipeg advance to the playoffs in 2014-15, and he started all of the Jets' four playoff contests.

The 6-3, 215-pounder split this past season between Winnipeg and the Manitoba Moose of the American Hockey League (AHL). Pavelec appeared in eight games with the Jets in 2016-17, posting a 4-4-0 record. He also appeared in 18 games with the Moose during this past season, posting an 8-7-2 record, along with a 2.78 GAA and a .917 SV%. Pavelec made at least 30 saves in 10 of his 18 AHL appearances in 2016-17, including a season-high, 43 saves in his final AHL appearance of the season on January 15, 2017 vs. Chicago.

Internationally, the Kladno, Czech Republic, native has represented his country in several tournaments. Pavelec was a member of the Czech Republic's Olympic team in 2010 and 2014, and he appeared in four contests during the 2014 Winter Olympics in Sochi, Russia. He was also a member of the Czech Republic's team at the 2016 World Cup of Hockey. Pavelec has been named one of the Top Three Players on his Team at the IIHF World Championship in each of his last three appearances at the tournament (2011, 2013, and 2015). He helped the Czech Republic earn a gold medal at the 2010 IIHF World Championship and a bronze medal at the 2011 IIHF World Championship.

Pavelec was selected by Atlanta in the second round, 41st overall, of the 2005 NHL Entry Draft. The pick Atlanta used to select Pavelec was acquired in a trade with the Rangers (the Blueshirts included the pick in a trade with the Thrashers to acquire the 12th overall pick in the 2005 NHL Entry Draft, which New York used to select Marc Staal).
While I couldn't be more happier about Kevin Shattenkirk, unless he's putting up 10 points a night, I'm very concerned about the state of the Rangers goaltending. All you gotta do is read my last few blogs, or this site in general, for why.
Over the last three years, the declining and overpaid Henrik Lundqvist has battled injuries and poor play. In turn, his back ups, that are now NHL starters, in Cam Talbot & Antti Raanta, carried the load. Each goalie had to make 30+ starts in an individual season, as Lundqvist recuperated from self-inflicted injuries and terrible play.
While you can credit Benoit Allaire for some of the success of Talbot & Raanta, the fact is both of those goalies are good and were destined to be NHL starters. If it wasn't for this crazy idea that the Rangers can win the Cup with the highest paid goalie in the league, the Rangers should've learned from their Talbot mistake and held onto Raanta. However, the Rangers, who will not give up with the egomaniac diva queen, sent Raanta, just like Talbot, to a starters job in the Western Conference. It's pure stupidity. Only the Rangers would keep someone that is older, has worse stats and is grossly overpaid, than someone younger, better and has a team-friendly contract.
Seriously – you can't be happy that the Rangers moved on from Stepan and Girardi, yet support the Rangers keeping Lundswiss.
In my free agency preview blog, I told you that I wanted the Rangers to get Steve Mason and why I wanted that to happen. Instead, the Rangers signed the worst goalie out of all the free agent goalies on the market. Just take a quick look at this chart from SpotRac.com
| | | | | | | | | |
| --- | --- | --- | --- | --- | --- | --- | --- | --- |
| Steve Mason | G | 29 | UFA | PHI | WPG | 2 | $8,200,000 | $4,100,000 |
| Brian Elliott | G | 32 | UFA | CGY | PHI | 2 | $5,500,000 | $2,750,000 |
| Anders Nilsson | G | 27 | UFA | BUF | VAN | 2 | $5,000,000 | $2,500,000 |
| Ryan Miller | G | 36 | UFA | VAN | ANA | 2 | $4,000,000 | $2,000,000 |
| Jonathan Bernier | G | 28 | UFA | ANA | COL | 1 | $2,750,000 | $2,750,000 |
| Chad Johnson | G | 31 | UFA | AZ | BUF | 1 | $2,500,000 | $2,500,000 |
| Curtis McElhinney | G | 34 | UFA | TOR | TOR | 2 | $1,700,000 | $850,000 |
| Jean-Francois Berube | G | 22 | UFA | VGK | CHI | 2 | $1,500,000 | $750,000 |
| Ondrej Pavelec | G | 29 | UFA | WPG | NYR | 1 | $1,300,000 | $1,300,000 |
| Jeremy Smith | G | 28 | UFA | COL | CAR | 1 | $750,000 | $750,000 |
| Antti Niemi | G | 33 | UFA | DAL | PIT | 1 | $700,000 | $700,000 |
If you scroll way to the bottom you see Ondrej Pavelec. If you really look at this chart, you see that Pavelec got a better deal than Antti Niemi. However, Niemi received a buyout from Dallas and signed for little money for a chance at the Cup. He could've gotten more money, but he wants to win a Cup.
Listen, I don't want to shit on the guy before he even plays a game, but if you're a bettor, I think it's a safe bet that you won't get the production out of Pavelec that you got out of Raanta last season or Talbot from years ago.
Pavelec, who started for the lowly Winnipeg Jets for five years, was waived out of the league last October. He played in the AHL until January, where he was recalled. He played 8 games last year and put up 2016-2017 Henrik Lundqvist like numbers with a 3.55 GAA & an .888 save percentage.
In comparison, Talbot was a Vezina candidate last year. Raanta had a 2.26 GAA & a .922 save percentage. Lundqvist had the worst season of his career.
If you can't admit Lundqvist is declining, past his prime and injury prone, I wish I could live in fantasy land like you. While Benoit Allaire is known as "The Goalie Whisperer", Ondrej Pavelec will be his hardest project yet, in the salary cap era.
The Rangers are going to need this Pavelec to make 25+ starts and win 15+ games for the Rangers to remain a contender in the toughest division in hockey. I just don't see it happening. I hope I'm wrong, but for the first time in years, the Rangers have a shakier back up & starting goalie situation than Michael J. Fox on a broken roller coaster. If you can't tell,  I am extremely nervous about the Rangers having their worst goaltending this century, during this upcoming campaign.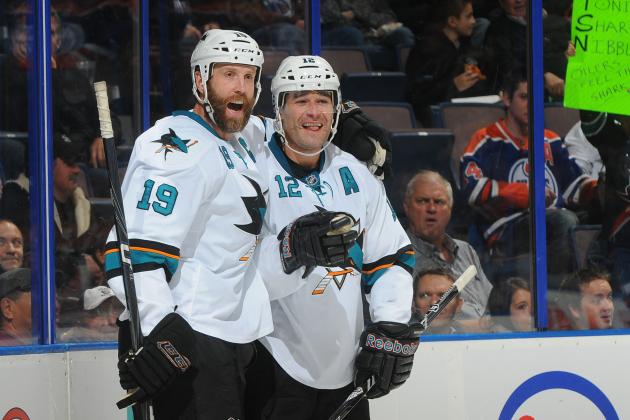 If you need even more good news about Shattenkirk, it was reported that with Shattenkirk signed, the Rangers are out of the Thornton/Marleau running. Hallelujah! As I've said before, the Rangers don't need to get older. Plus, every ex-teammate that's ever spoken out on Marleau has had nothing but negative things to say about him.
I'm not going to give you every free agent signing today, I'm just a fan with an opinion, not a reporter, but to me, Pittsburgh (Niemi & Hunwick for cheap)  and Tampa (Girardi & Kunitz) were your big winners in the Eastern Conference. You could also include the Rangers because of Shattenkirk, but Pavelec scares me. The big loser? The Washington Capitals, who went for it all during last season's trade deadline and have nothing to show for it but a second round exit. They lost Alzner, Shattenkirk and Williams today, and who knows if there is more to come? However, if the Capitals are willing to rebuild and want to get rid of Ovechkin, I know a nice Canadian defenseman named Marc Staal!
For the Rangers, as you know, the goaltending scares me. Aside from that, the Rangers seem to have their defense set. They need to lock down Jesper Fast & Mika Zibanejad, which seems like a no-brainer and effortless move. As far as outside help, the Rangers need a center. You really can't win in this league without a top center. The Rangers may hope their new Swedish draft pick pans out, but that's asking a lot. Plus, Swedish players are soft.
At center right now, you have most likely, Zibanejad, Miller and Hayes. I just don't know what team is going to trade a top center at a price that makes sense for the Rangers. There was no real top center available during this free agency period either.
While it's too early to talk about season predictions, since I don't think this is the final roster going into opening night, as of right now, on July 1st, at 11:45PM, I don't see how this team beats the Pittsburgh Penguins in a 7 game playoff series. Granted, it's a long season, there's an in-season trade deadline and funky things happen, but on paper, barring injuries, I don't see how these Rangers beat the Penguins, which is what needs to happen if the Rangers ever want to sniff the Cup. However, bright side – there is plenty of time to improve this roster before opening up MSG against the Avalanche.
In closing, after my last piece on Jaromir Jagr & how much I selfishly want him back as a Ranger, it was announced today that the Florida Panthers would not be bringing Jagr back. Come on Rangers, do the right thing and bring Jagr back! In all seriousness, Vegas & Jagr is probably the perfect fit. It gives Vegas a draw on the cheap, a solid veteran and the chance to add another "Traveling Jagr" to that fan posse.
What a busy week on this site! Make sure to check out the Terry Sawchuk biography book review. Barring any other major NYR news, I might be able to start my relaxing summer with book & old game reviews.
Sometime this week I will do a review of the 5/5/1979 Game 5 between the Rangers and Islanders. If the blog turns out to be funny, I will keep doing them. If it sucks, well hell, it's my blog and I'll blog if I want to!
Until then, thank you Kevin Shattenkirk and as always….
"Let's Go Rangers"
PS: Adidas, stop fucking around and get that Shattenkirk jersey up for sale. If Nick Holden has a problem with Shatty and the number 22, I heard Hartford is lovely in the fall and winter!
Sean McCaffrey
BULLSMC@aol.com
@NYCTHEMIC on tweeter