What's up everyone and welcome to another blog here on BlueCollarBlueShirts.com. No book review this week, as I've finished everything on my reading list. Now it's time to wait by the door, and wait for the mailman to deliver the items from my latest Amazon shopping spree. However, soon enough, the NHL season will be here and as usual, 20+ books will be released in anticipation of the upcoming season. Never a dull moment!
During this summer, instead of giving you Corsi, Fenwick or any other type of over-analyzed data charts, which require a pocket protector and a T-Square, I've dove into the history of the New York Rangers. As stated, when I first started doing the "Delorean" and the book review blogs, I'm a fan of all types of history. Whether it be American, World or for this blog, hockey history, I'm fascinated by how others lived.
While I'm not trying to use your time here to go off on a political rant, I have to say, my love and thirst for knowledge, when it comes to history, is what has me upset right now. These damn snowflake cupcakes, right now, are trying to rip down every statue in mankind. When does it end? Should we take people's faces off our currency? Rename streets? Rename schools? Just hand kids blank pages as history books?
On an aside, how come these statues weren't an issue when Obama was in office? (Keep in mind, as previously mentioned, I'm one of the rare people who voted for Obama twice and Trump. I just despite the double-standards in the media when covering both men.)
I'm not trying to defend every historical figure from the past, I am just defending the right that we shouldn't forget those people either. Revising history or choosing to ignore it, does no one any favors. We should all learn from history or we are just doomed to repeat it. Instead of ripping down statues, why not build new ones? I just will never be in favor of trying to erase history. Plus, if you really wanted to, you could probably find a skeleton, in every closet, of anyone depicted in sculpture form.
Currently, we live in a world where an Asian reporter is taken off an ESPN broadcast, just because his name is Robert Lee! It makes me sick. CORPORATIONS FEAR LIBERAL BACKLASH. We are letting crybabies dictate our world.
Listen – Adolf Hitler did a lot of bad in this world. For starters, he killed the Charlie Choplin mustache for anyone else. He also nixed the idea of anyone ever naming their kid Adolf, post 1945. (Adolf Hitler did other things too, but I'm assuming you know about that by now!) However, Robert Lee is a name that features a popular first name and a popular last name. It's just ridiculous how PC and what a bunch of pussies this country has turned into. It's just a shame there wasn't a confederate general named Henrik Lundqvist!
As I step off my soapbox here (and if this is your first time reading one of these blogs, I do enjoy my tangents & hey, welcome to the show) let me plug my last few blogs, before jumping into the meat and potatoes:
---
---
---
---
---
---
If you're familiar with my work, this will not shock you. However, based on the web traffic I've been doing here lately, I can see that we have a lot of new readers, so I just want to make this clear – I have a love-hate relationship with the New York Rangers.
Listen, I'm a diehard New York Ranger fan. I go to 40+ games a year, plan my schedule around games on TV, travel on the road to see the team, buy the jerseys, buy silly autographed Steiner sports, go to the meet & greets, donate to Garden of Dreams, buy shit I don't need off NHL.com, read books, watch old games and oh yea – I write daily 8000+ word blogs about the team. Tell me anyone else in this fanbase that's doing all that.
And let me make it clear – I'm not saying that makes me a bigger fan than anyone else. I'm just saying what I do. There are thousands, perhaps millions of fans, who want the Rangers to win the Cup as much as I do.
While I don't profess to be the biggest Rangers fan in the history of all mankind, what I'm trying to say here, is that we all support our favorite teams differently. Some enjoy just doing the rah-rah shit. Some enjoy having a few pops and watching the game. Some are hardcore and will wait before & after games to meet the players. Some can rattle off stats like "Rainman". Some make charts. Some watch the game and then go to bed. Some have a lucky jersey they gotta wear. Some don't wear clothes at all. The bottom line is that everyone expresses their fandom differently.
For me, part of expressing my fandom is by doing these blogs, where I go on high and lows, like a maniacal sociopath, where I'm proud and chest out about the team, and in the next second, ranting and raving about what's wrong. For most sport fans, especially fans of the NY Jets, I think the extreme rollercoaster emotions are commonplace.
As I've talked about numerous times on this blog, it drives me nuts that an Original 6 franchise, in our beloved NY Rangers, largely chooses to ignore their rich history. Sure, the Rangers don't have the winning history of the Canadiens or the recent success of the Blackhawks, but the Rangers have 90 years of history, that featured many great players.
Going into this blog, I already know I'm going to go long, so I'm not going to rehash previous things I've written before, at length. However, honoring history is something I talked about in this blog:
Like any other long tenured entity, franchise or business, everything in history goes through eras. For the Rangers, they are no different. However, how do you differentiate between different NY Ranger eras? One does when era start and when does one era end? Do you go by changes in ownership? Do you go by changes in general managers? Coaches? Captains? Goalies? Cup runs?
Not everything is so black and white. Usually, most things in sports are up for debate. Most sport arguments are great bar room talk. However, it is our fandom that breathes life into all these talking points and bantering. As you read this blog, you may consider one year to be in a different era than what I consider it to be in. It's not the end of the world. It's like a Top 10 list. You can usually interchange spots up and down the list. In the end, does it matter? Of course not, it's just good fun and something to talk about.
A personal pet peeve of mine, when it comes to Ranger fans, is that the majority of the fanbase doesn't know their history. The ones that get me the most riled up, are the ones that don't even bother to care. I understand living in the NOW, but there should also be modicum of respect from both fans, players and management alike, for the people who paved the way for our entertainment purposes. Again, each fan chooses to enjoy the team differently, but I see no pro-argument in ignoring the past. Knowledge is power!
If you don't know who Frank Boucher is, it means you're new here and need a nice cold blog smack in the face. Here's my blog on Boucher:
While most Ranger fans remember the 1994 team, they don't know much about the three other Stanley Cup winning teams. However, what about the men that donned the Rangers blue sweater, but came so close, yet so far? That's what this blog is going to be about.
In reality, this blog could be a book. As talked about before, I know the long blogs turn some people off, because we live in an ADD generation. In a world where the literacy rate is never higher, people choose to read 140 character messages and click on videos of people getting hit in the nuts. I get it, I'm just as guilty as anyone else! That said (Take a shot, that's a blog callback!) while I could literally do a book on this subject (There's an idea), I'm trying to edit myself from going too long. There are plenty of stories I'm leaving untold here, because if I wrote about them all, this blog would be longer than 10 copies of "War & Peace".
For this blog in particular, I'm going to be looking at the 86 years that the Rangers came up short. While the Rangers won 4 Cups in 90 years, they also came close 7 other times, losing in their challenge for the Cup.
The reason I use the phrase "challenge for the Cup" is because the playoffs were always a changing animal. Some years, the Stanley Cup was decided in a total goal series. Other years, seeding was changed up. The Stanley Cup playoff format that you know of today, didn't always exist. Like everything else in the world, the Stanley Cup playoff format is constantly changing. Even now, the Stanley Cup Playoff format isn't the same format used even 5 years ago. Again, if this was a book, I could explain this more in detail, but for the sake of trying not to go too long, just know, that there wasn't always an Eastern vs Western clash for the Cup.
To give you the quick and dirty, if you want to read quick season-by-season finishes, check out the Rangers page on Hockey-Reference.com, which you can visit directly by clicking here.
As I move along here, I will group some teams into what I perceive as an era and try to give you the league at the time. I've been wanting to do a blog on the "lost" years for some time now, so away we go…
THE BEGINNING

With the demise/ousting of Eddie Livingstone and the NHA taking place 10 years prior, in 1926, the NHL was celebrating its first decade of operations. After the success of the Boston Bruins and Pittsburgh Pirates, the NHL agreed to grant franchises to three new teams – the Chicago Blackhawks, the Detroit Cougars (Would later turn into the Redwings) and the New York Rangers.
The Rangers were founded by a man named George "Tex" Richard. Tex, born in Missouri, but raised in Texas, would make his name in the gambling and boxing worlds. When he founded the Rangers, he was 56 years old. Like many of us today, he would live to see the Rangers win one Stanley Cup, as he would eventually pass away in 1929.
Similar to today's era, Tex felt that the NY market was big enough to support two teams. The NY Americans, known as the Amerks, already played in the Garden at Madison Ave. Tex had money and just like in any era, money talks. The NHL gave him his franchise, which were quickly dubbed as Tex's "Rangers".
Rickard's first order of business was to find someone to run the team, as Rickard was an American businessman and not a hockey man. At that time, only Canadians knew hockey, while Americans profited and enjoyed the game. This was the same spirit in how the NHL treated the American franchises, at the time, too.



For a long time, draft rights were given to a team based on their home base. Teams were given first dibs on any player in a 100 mile radius. At the time, the Rangers, the most southern of the Original 6 teams (And yes, I know the NHL didn't start out with the Original 6 teams, these are just the 6 teams that made it through all the way to the present day) were kinda screwed. Obviously, in 1926, the top players were from Montreal and Toronto. It's why Montreal and Toronto dominated the league for so long.
You also gotta remember, from this point in time, to really the days of the WHA, Ted Lindsay fighting for a union and the emergence of Alan Eagleson, the players had no rights either. There was no free agency. There was no media circus over contracts. In fact, the paying public, at the time, thought the players were paid too much to play a kids game. Imagine those people today! Sure, in the NHA days, while someone like an Art Ross would sit out for a bit and you had "hired guns/ringers", for the most part, what the owner/GM said he was going to pay you, is what you got. There wasn't much room for negotiating.
For a long time, and really, until the great expansion of 1967, when the league doubled in size, there were only 6 teams, which meant only the best of the best laced up. A lot of great talent, that we'd otherwise be exposed to in today's era, were forced to play in smaller leagues, or in large part, give up their careers to feed their families. In other words, the owners had all the power.
Rickard brought in Colonel John Hammond to be the team's first ever president. Rickard then brought in Conn Smythe, who would be come a legend in his own right, to be the GM/coach of the team. Smythe would build the original Rangers, most notably by bringing in the Cook brothers. It was Bill Cook, who would suggest signing Frank Boucher, to Smythe. Smythe listened to Cook, but had buyers remorse after looking at the stature of Boucher. However, as we all know, Boucher would become an NHL Hall of Famer, just like Smythe, in his own right.
Smythe would immediately butt heads with Hammond, as Hammond already had plans of his own. Hammond liked Lester Patrick, a proven successful commodity of the Pacific Hockey Association (PCHA). This would eventually lead to Rickard (after Hammond tried holding back) to paying off Smythe and the Rangers hiring Lester Patrick.
This is another one of those all-time "what if's?" What if Smythe stayed on with the Rangers? Would there be a Maple Leafs? Would Patrick suit himself up in net and win a Stanley Cup? It's always amazes me, that how one move, could alter the course of history forever.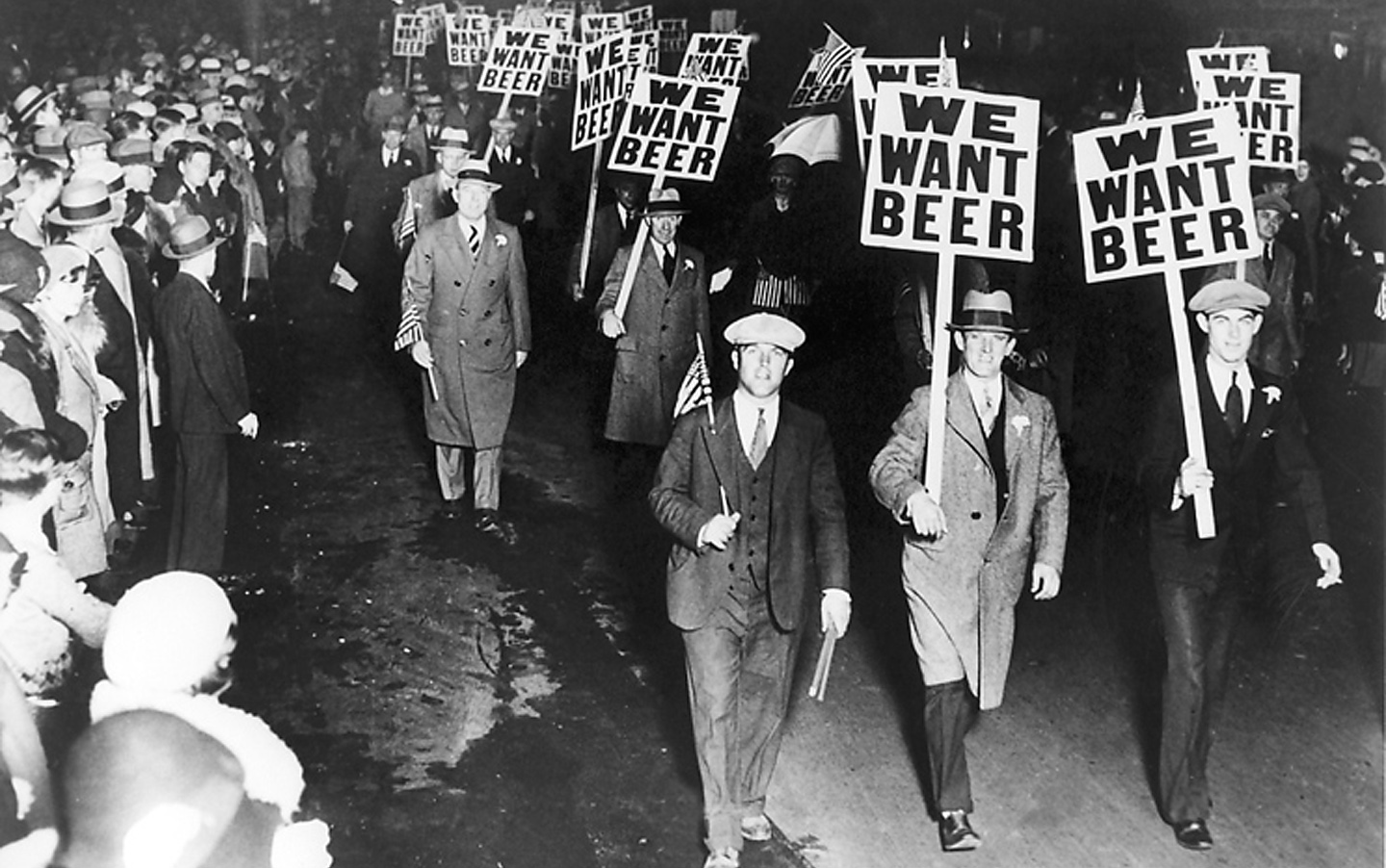 In America, the country was in the middle of prohibition, which meant no drinking. This would last for 13 brutal years. With the Great Depression about to hit the country in 1929, this was a tough time for Americans. However, the Rangers were still able to draw people to their hockey games. Just think about that today – no beer and nearly everyone is broke. Yet people found a way to attend Ranger games. Now, in 2017, you go broke buying beer at M$G.
Lester Patrick would inherit Smythe's hand-selected team. In their first ever season, the Rangers would lose in the playoff semifinals, in a total goal series, to the already established Boston Bruins. However, the first season was a success and the ball, er, puck, was rolling.
The Rangers would go on to win the Stanley Cup in their second year of existence, beating the Montreal Maroons in a total goal series. This was monumental for several reasons. For starters, the Rangers got the first ever franchise win against the Maroons, just a season ago. Conn Smythe bet on the game and would later keep doubling down his winnings, which ultimately led to him creating a team in Toronto. You can read all about that in his autobiography and other books on him.
Secondly, this was a total goal series, so defense and goaltending was important in every minute of every game. You couldn't just get blown out and hope to get them the next time. It also meant that the idea Frank Boucher created, pulling the goalie, couldn't be used in these games. Thirdly, this was the series where Lester Patrick took over for injured goalie Lorne Chabot, while Patrick was 44 years old. To this day, Patrick is the oldest Stanley Cup winning goalie. And finally, it was Frank Boucher that scored the winning goal, in overtime, to give the Rangers their first Stanley Cup. This was a huge upset in the hockey world.
The Rangers would lose their first of seven different Stanley Cup Finals in 1928-1929, as they lost to the more dominant Boston Bruins. The Bruins would sweep the entire playoffs that season. However, in Year 3, the Rangers already had made two challenges for the Stanley Cup. If anything, it was proven that Conn Smythe could build a team and that Lester Patrick could coach it. Everyone knows that NY loves a winner, so for the Rangers to start off strong, was a reason for their success in the NY market.
It was also during this season that the Rangers became the first ever NHL team to travel by plane to road games in Toronto. Back then, all long distance trips were done by trains, which is why games weren't as frequent as they are today. The Rangers also felt like they were at a disadvantage at home, because Rickard demanded the heat be left on in the building, thus ruining ice conditions. (Rickard did this, thinking that the public should always be comfortable. What a novel idea!) However, Rickard would die in 1929, and the ice conditions would improve.
In the 1929-1930 and 1930-1931 seasons, the Rangers would finish in third place in their division. In each season, they would lose in the playoff semifinals, being swept each time by the Canadiens and Blackhawks, respectively. It was also around this time that the Rangers became the red-headed stepchildren to the Circus. Yes, PT Barnum and fucking Bailey.
In those days, the Circus was a big draw. For decades, the Rangers would give up playoff home games because of the circus. Sometimes games were played at neutral sites, such as Boston. However, sometimes, the Rangers would give their opponent an extra home game in a Stanley Cup finals game. When you see the Rangers lose in the playoffs, year after year, during this era of time, you have to wonder if they would've captured more Cups, if they had the advantage of home ice. Keep in mind, home ice was a bigger advantage back in this era than the era of today, where every NHL rink is uniform.
I must mention, while every NHL arena plays differently today, as any player would tell you, the differences were more major in the days of yore. While decibel levels are certainly louder today, especially since fans can drink, teams coveted home ice. However, M$G has always valued MONEY over WINNING. That's something that's never changed with those perverted creeps. Do you think the Canadiens would bump a home playoff game for a fucking elephant?
After being swept in the Stanley Cup finals in 1932 (That damn circus!), the Rangers would go on to win the Stanley Cup in 1933, largely with most of the roster from 1928. With the Great Depression in full boar, this was some great news for New Yorkers, who were living in an era where suicides were occurring daily out of economic frustrations. This was also the year that the Prohibition era ended, once and for all, so people could enjoy a few beers, now legally, of course.


The next two seasons were tough ones for the Rangers. In the 1933-1934 and 1934-1935 seasons, the Rangers finished third place in their division. In both years, they would lose a total goal series, by one goal, to the Montreal Maroons. Just think, it wasn't wins and losses here. One goal separated the Rangers from moving on in the playoffs. If these rules existed today, I wonder if Lundqvist would ever win a playoff series!
In Year 9 of the NY Rangers, the Rangers would miss the playoffs, for the first time, in the history of the franchise. It was around this time that a lot of the players that won 2 Cups with the Rangers either moved on or retired. This would be the last full season that Bill Cook would be Captain of the NY Rangers. While you may know me as the Frank Boucher man, Bill Cook is another player that deserves to be in the rafters of M$G. The guy was the first captain of the Rangers and would hold that spot for 11 seasons.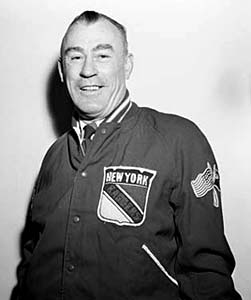 In the 1936-1937 season, year 10 of the New York Rangers, the Rangers would break up their famous Bread Line. To this day, while the GAG line is considered the best line in NY Ranger history, to me it was the Bread Line, flanked by Bill & Bun (Fred) Cook and centered by Frank Boucher. Again, it's tough to compare players from different eras, this is just my personal opinion.
I've talked about this topic in my DELOREAN blogs. None of us have seen all 90 Ranger seasons, so how the fuck do we really know who was better than who, outside of game footage and reading? All anyone can agree on, is who the greats were from a period of time. Everything else is just bar talk.
Bun Cook would ship out to Boston. His older brother Bill, would sustain an injury and miss most of the season. Dave Kerr, who was building a career, as an all-time Rangers goalie great, had another solid season. That said, despite a third place finish, the Rangers turned it on in the playoffs. However, the circus reared its ugly stupid head and the Rangers would be forced to give up home games, even as a Stanley Cup Finalist.
In the Stanley Cup Finals, the Rangers would lose to the Detroit Redwings, 3 games to 2. Again, when you hear about four cups in 90 years, just think, what would've happened if the Rangers didn't give up home games to trapeze assholes? You gotta think they would've won at least one Cup during this time, right? In the end, it was the Redwings, who became the first United States team, to win back-to-back Stanley Cups.
The following season, 1937-1938, would be heart break for Ranger fans. The Rangers would be upset by their rivals, the Americans, in the first round. The winner of the Cup were the lowly Chicago Blackhawks, who made a Cinderella run. (Think the 2012 Kings.) It was another lost opportunity for the Rangers. Of note, Art Coulter would be named Rangers team captain, as Bill Cook retired from the NHL.
THE WORLD WAR II YEARS
In September of 1939, Germany, led by Adolf Hitler, would invade Poland, in an unprovoked attack. While it wasn't known then, this would be the official start of World War II. It wouldn't be until December of 1941, where Japan bombed Pearl Harbor, to get US President, Franklin Roosevelt, to enter the War. World War II would affect the entire sporting world, especially in baseball. (Just watch "League of Their Own" for more on that time.) For the Rangers, this period of time would take the franchise a long time to recover from. You could even make the argument, that Japan, after the bombings of Hiroshima and Nagasaki, rebounded faster than the Rangers. After all, Japan was a super-power and world leader, long before the Rangers would next win the Cup again, in 1994. It's sick to think like that, right? Even sicker, it's true!
The 1938-1939 season would be the last season for Lester Patrick behind the bench. Just like his peers of his time, most of the original 6 franchises featured someone in the General Manager/Head Coach position for a long period of time. The Rangers would finish second place that year, before losing a 7 game semi-finals series to the Boston Bruins. The Bruins would also win the Cup this season. Again, one goal one way, one save here, and who knows, maybe 1939 could've been a Ranger Cup winning year?
As we all know, the Rangers won the Cup in 1940 and wouldn't win it again until 1994. World War 2 was a big factor in this. When America and Canada entered the war, NHL athletes either enlisted or were conscripted (drafted) into the war. With NY not being a hockey hot bed, like a Montreal or Toronto, the Rangers suffered in their attempt replace talent. Even the coach at the time, Frank Boucher, at 43 years old, would return, in an attempt to make the team a winner.


The Rangers, led by rookie head coach, Frank Boucher, who retired two seasons previous, would avenge Boston, from the season before, in the semi-finals and defeat Toronto in the 1940 Stanley Cup Finals. Rangers goalie, Dave Kerr, would win the Vezina trophy as well.



In the 1940-1941 season, a year before America entered the war, the Rangers would make the playoffs, despite a disappointing fourth place finish. The Rangers would lose two games, by one goal each, in the first round, to the Redwings. Boston would sweep the Wings in the Cup. Could've the Rangers beat the Bruins that year? Probably not, but anything can happen in the playoffs.



The end of the 1941-1942 season would start the dark days for the Rangers. Despite a first place regular season finish, the team would lose to the Maple Leafs, 4 games to 2, in the semifinals. By the time the Rangers were ousted in the playoffs, and again, by a team that beat the Rangers on their road to the Cup, the USA and Canada (us Americans always forget about Canada and their great military heroes) were fully emerged in the War.



The Rangers, who only missed the playoffs once, up to this point in time, would miss the playoffs for the next 5 seasons. In fact, they would only make the playoffs two times in the next eleven years. These times were known as the DARK AGES for the Rangers. I mean after all, it was during this era, when in 1943, Gordie Howe was close to signing with the Rangers after meeting with Frank Boucher. We all know how that went & as usual during this time, it didn't go the Rangers way!



When I pick up this blog next, we will start with the DARK AGES Rangers.


When I write these blogs, I usually have a mind-set of what I want to do. Obviously, I was very ambitious when I started this blog. I mean, I'm at 5000 words already and that's with trying to shorten/edit myself. I covered 16 years and it took 5000 words to do it. Granted, I have tangents and other stuff in here, but to do all 90 years in one blog, well that would turn into a 678678967896789678967896789678956754685 word blog.



When I started this blog, I said this would be a great book project, when you could really explore in-depth, year-by-year, top stars and the world at the time. Here, I'm just giving bare bones and trying to explain why the Rangers only have four Cups. As you can start to tell, the circus and the World War 2 did the Rangers no favors.


I would love to finish this blog, but time is not a luxury for me these days. THAT SAID (Again, refer my old blogs, but I whore this expression out more than any pimp could ever do), I'll try to keep adding more updates on a regular basis. In the spirit of World War 2, consider this your fireside chat topic blog!


When I finally get to PART II of this blog, I won't have to do my normal preamble, as I already did it here, which will allow me to focus on covering more years.


With preseason nearly a month away, I plan on firing up the Delorean at least one more time. After that, I'll try to get all 90 years recapped, and then like everyone else, do the normal shit – the predictions, the preseason and all that happy horseshit. I hope I'm not making this sound like a job, because I really enjoy doing this. However, I do have a full time job, Madden 18 just came out and I have a woman of 6 years that I gotta keep somewhat happy! Somewhat being the key word! I kid, I kid.



Again, depending on time, I plan on returning Monday with a Delorean blog. I just found an interesting playoff game, that I can buy off Amazon Prime. I plan on watching/blogging about that game on Sunday, after the Mayweather/McGregor fight. Speaking of, I'm a boxing and UFC guy. As much as I want McGregor to win, you know Mayweather will win. It's his sport, his rules. It would be something if McGregor pulls it out, but if I was to gamble on this fight (I'm not, because I hate betting against someone or some team that I want to win) I would put my money on Mayweather. If he's smart, he'll drag the fight out, make McGregor look like he had a shot, and set up another $500 million dollar payday in a rematch. It's what's best for business.


As always, I am enjoying the reader emails I get. I find that I get an older crowd reading these blogs. Some of the emails you guys send are as long as my blogs, which is why it takes several days for me to get back to everyone. However, keep the emails coming, as I enjoy hearing your stories. In just this last week, I talked with a 50 year old fan from Toronto who loved "Thin Ice", a relative of Frank Boucher (we may have progress on getting Boucher's number retired) and a fan of the team since 1960 who found this blog through my Delorean blogs.



When I started this blog, I was hoping to connect with people who enjoyed the history of the team as much as I did. Mission accomplished. I know the knock on me is my disdain for Lundswiss, (I do try to turn it into a running joke, but my humor isn't for everyone I suppose!) but I also know, like all things, time will pass and he will be gone. I just want to see this team win a Cup. As much as I love the history of this team, nothing would make me happier than writing about the current day Stanley Cup Champions – the New York Rangers.


If things go according to plan, see you Monday for another Delorean blog, followed by PART II of this series on Thursday.



As always…

Let's Go Rangers


Sean McCaffrey

BULLSMC@aol.com

@NYCTHEMIC on the tweet tweet

PS: Sorry about the formatting problems in this blog. I'm horrible when it comes to the webmaster side of things. I'm trying to get the issues fixed.