NOTE: As usual, I got carried away and really enjoyed watching this game. Per the norm, this blog is 8000 words, because I had fun doing this blog  too. I hope you stick around for the whole thing, or do what other people do, and read it over the course of the day! LGR!
What's up everyone and welcome to another blog here on BlueCollarBlueShirts.com. These "Delorean" blogs, where I revisit games from the NY Rangers archives, have been a hit. It's great to see that the Delorean blogs have been the most-viewed blogs that I've done all summer, because personally, I had more fun, (and put more time in) doing these blogs than anything else this summer.
While it is entertaining, as many of you have pointed out, that when I tackle a current event or something different that grinds my gears, that immediately after, big media outlets, such as NBC Sports, the NY Post or even other blogs, immediately follow suit. Whether it be the Lundswiss stuff, Jagr, Shattenkirk, Oilers vs Penguins, etc, while I'm sure some of it is coincidental, as people find things to write about, I always find it funny when I see other blogs start to share my opinion, even if their takes are 7000 words less than mine! Hey, it's a free world, and let's see if anyone rips off this Delorean blog idea! The more the merrier, eh?
That said, (Read my last blog, plugged below. If you're looking to have fun, you can make a drinking game out of whenever I use the phrase, "that said".) I am cracking up about all the Lundswiss stories that came out last week. NBC Sports, today, is even doing a poll about "Is Henrik Lundqvist Still Elite?" For some people, they are shocked by the responses they read. Not me. I've been saying it all along – Ranger fans live in a bubble when it comes to Lundswiss.
If you read the comments on any of the NBC threads about Lundswiss today, you will find some realistic Ranger fans admitting that the best days of Lundswiss are behind him, followed by the basement brotherhood, who equate the questioning of Lundswiss as pure blasphemy. Then you have the astute NHL fans commenting, and they aren't very kind to Mr. Hair Gel. Despite paid NHL commentators, paid NHL analysts and ex-players telling their audiences that Lundqvist isn't the same, the basement brotherhood, bless their little hearts, will continue their protest. And just like protests in America today, it all falls on deaf ears!
With my usual Lundwiss diatribe now complete, let me share my latest blogs with you, in case you've been MIA this summer.  After that, it will almost be DELOREAN time, as I travel back to April 15th, 1986, as the Rangers head to enemy territory, in Philadelphia, this time, for a semi-finals series deciding game 5, against one of their fiercest rivals, the Philadelphia Flyers. That said (there's that phrase again), here are my latest blog entries:
---
---
---
---
---
As previously noted, reader Mike Jurkowski hooked me up with a bunch of old Ranger games, from his collection, on DVD. From those DVDs, I'm happy to be presenting this to you, my fourth Delorean blog.
If you've been following this blog all summer, I recently reviewed games from 1974, 1979, 1982 and this blog will be about 1986. Mike's DVD collection featured many games from 1980-1984, but as I said in the 1982 blog, I really want to take a pass on some of those games because the result of all those seasons are the same – the Islanders dominate and are in the Stanley Cup Finals. For historical purposes, talking about those Islanders once, was enough for me!
What made this game fun to watch for me, despite it being the third time the Flyers have been the Rangers opponent in these Delorean blogs, (which really helps to illustrate how far and deep this Rangers/Flyers rivalry is, here in 2017) was that I just finished reading a book on Mike Keenan. I reviewed the Keenan book on this site and you can find the link in the plug section, up above.
The Keenan book talks in-depth about all of Keenan's career pit stops, up to the year 2000.  If it wasn't for a successful run in Philadelphia (Two Stanley Cup appearances in four years, both losses to the Gretzky/Messier Oilers) you could argue, that perhaps the Rangers don't win the Cup in 1994.
Think about it – when Mike Keenan was hired by the Flyers, he was the youngest coach in the league and had no NHL experience. He could've been a flash in the pan or he could've been so bad, that the Flyers got rid of him mid-season, making it tough for Iron Mike to ever catch on with anyone else. Instead, Keenan thrived and he would win the Jack Adams award in his first season, as an NHL Head Coach.
Due to Keenan winning everywhere he went, the Rangers took a "flyer" (pun intended here) on him and gave him the reins, in 1993, to an already built-to-win club. Could've the 1993-1994 Rangers won the Cup without Keenan? It's all up for debate, just like, could've the Rangers won more Cups if Keenan stayed with the Rangers? It's just another "What-If" barroom/slow day social media topic that you could discuss.
Before getting into the game itself, let me explain what's been going on and what led to this game.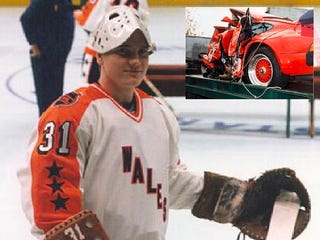 The season before this playoff game, the Flyers were playing with house money and almost walked out as the richest man in the casino. After the Broad Street Bullies era, the Flyers could not find it in themselves to win another Cup. Nearly 10 years had passed since the 1975 Cup win, and while the Flyers made two more Stanley Cup appearances, they would get embarrassed both times, by the Canadiens (swept in 1976) and by the Islanders (downed in 6 in 1980.)
The Flyers were swept in the first round, by the Rangers and Capitals, respectively, in 1983 and 1984. Ed Snider, owner of the Flyers and his son, Team President, Jay Snider, had seen enough. Bob McCammon, the dual coach/general manager, who was brought in, after the Shero led Stanley Cup winning teams of 1974 & 1975, was out. Being swept, in two consecutive years, by division rivals, was enough.
Team President Jay Snider reached out to legendary Flyer, Bobby Clarke, and asked him to become the new GM of the Flyers. Clarke, who was on the fence about retirement and thinking about playing in the upcoming 1984-1985 season, thought about his long-term future. A front office job could open the door to a lot of money and opportunities for him, while he had, maybe one or two more playing years, at best, left in him. After debating it for a short while, Clarke accepted the GM job from the Snider family.
Clarke's first two moves with the Flyers were big. He hired Mike Keenan and in turn, Keenan/Clarke decided on second year player, Dave Poulin, as the new Flyers captain. Things were changing in Philadelphia. Clarke would look like a genius when Keenan not only won the President's Trophy in 1984-1985, but the team made it all the way to the Stanley Cup, before losing to one of the greatest hockey dynasties of all time, in the Edmonton Oilers.
After one successful year, Clarke and Keenan, both new at where they were in life, looked like they could only go up, from this point in time. Clarke & Keenan felt good about the 1985-1986 season. However, on November 11th, 1985, the current Vezina winner and two-time All-Star goalie of the Philadelphia Flyers, Pelle Lindbergh, was found dead, after a car accident. Lindbergh's blood alcohol content was three times the legal limit of today, as it was a .24%. Lindbergh was also speeding in his new Porsche, with his .24% BAC.
For the Swedish born Lindbergh, perhaps it was the cliched case of too much, too fast and too soon. In either event, his recklessness, his irresponsibility and putting other lives in jeopardy, led to him paying the ultimate price with his own life. In the modern day, this drunken car fatality, was akin to the Ryan Dunn, of "Jackass" fame, automobile drunken wreck.
Listen – I'm not trying to do a soapbox thing here. That said (take a shot, but don't drive after taking it), I enjoy drinking myself. However, I don't fuck around with my car when drinking. I usually walk, to and from, the local dive bar. I am also known to enjoy a few pops, before, during and after a Rangers game, here in 2017. I am also known to take a train, uber or cab home as well.
It's 2017. Back in the day, if the cops popped you drinking and driving, they would drive you home. That's not the case today. While I'm sad to report about what happened to Lindbergh, this was his decision, and in the end, he gave up his life, due to his ignorance. In 2017, I have a license to operate a crane. If I was ever to be drunk when operating that crane, or if any of my union brothers were caught drunk operating a crane, I would have no sympathy for a firing. You have to be smart. If you're gonna booze it up, do it on your own time and with someone else providing the transport. Soapbox rant over.
Oh and with THAT SAID (another shot), I am presenting this blog, while I drink a case of Carlsberg beer! (Also, aren't you proud of me that I got through the story of a dead Swedish goalie and didn't make a Lundswiss joke? Baby steps!)
In turn, the Flyers had a tough time getting over the loss of Lindbergh. Grief counselors would be brought in.  Bob Froese would take over the starters role, and while he didn't win the Vezina that season (he finished in second place, behind a goalie we'll talk about later in this blog…), he did win the William Jennings Trophy, for least amount of team goals allowed, with his teammate, Darren Jensen.
Despite the death of the popular Lindbergh, the Flyers dominated the Patrick Division. Mike Keenan had his young players ready and they faced a tough time head-on. The Flyers not only finished in first place in the Patrick Division, with 110 points, they also were the best team in the Prince of Wales (Today's Eastern) Conference. In the first round, the current reigning and defending Price of Wales Champions would meet the lowly Rangers, who finished with the least amount of points, than any other playoff team, in the Prince of Wales Conference, with a paltry 78 points.
Going into this series, if you were a gambling man, your money was on the Flyers. Not only were the Flyers the better team, they also had the emotional wave they were riding. For all the Flyers bullshit, cheap shots and physicality, they did have a "Disney Story Feel" to them, despite their star goalie killing himself, while being a careless drunk.
The early 1980's were perhaps the darkest times in Rangers history. Sure, other Ranger teams were much worse, but expectations weren't high for a team that had the last rights to Canadian born players during the early NHL days or for a team decimated by World War II. In the 1980's, the Rangers had some pretty good teams, with some pretty good players. However, for four years straight, the Rangers lost in the playoffs to their newest dreaded rivals, the New York Islanders. To make matters worse, the Islanders won the Cup, in each of those four years.
Once the Edmonton Oilers usurped the Islanders in 1984, and began their own dynasty, the Rangers would struggle the next season. In 1985, the Rangers were unceremoniously ousted in the first round, as the Flyers swept them. For today's fan, while the Islander and Devil rivalries are considered 1A and 1B, you can not sleep on the Rangers/Flyers rivalry, which is older and has featured a ton of heartbreak and good times, (depending on who you're rooting for) as well.
In 1986, the 1979 Stanley Cup run, seemed like ages ago. Many players had since moved on and retired. Long time fan favorite, Ron Duguay and the rest of the "Hockey Sock Rock" Rangers, were gone. Only Ron Greschner and Don Maloney, remained from the 1979 Stanley Cup finalist team. Those two young bucks from the previous decade, were now elder statesmen in the league and on this Rangers team.
TANGENT TIME: When I do these old school game reviews or book blogs, you will notice a few days before a blog is posted, that I'm tweeting out video clips or book pages on my twitter account. The reason I do that? So I can just right click and use the images for this blog. Everything is easily accessible under my MEDIA tab on Twitter. In other words, it saves me a lot of time. I rather use my time for another mammoth blog, than doing HTML codes and uploading pictures.
While I was tweeting video clips and some of my thoughts about this era, Ron Duguay responded to me. I thought fellow Ranger fans would enjoy these tweets:
That's what incompetent managers do to justify their job, eventually they get fired https://t.co/4eSBmp9a5p

— Ron Duguay (@RonDuguay10) August 19, 2017
My 3 years away 96 goals + 134 ass.=230 p
Osborne 43 g + 56 ass.=99 p. Osborne filled my spot ??? Lol https://t.co/5NGiqCF7oQ

— Ron Duguay (@RonDuguay10) August 20, 2017
You can view my twitter and Ron's twitter, @NYCTHEMIC and @RonDuguay10 for more.
I just wanted to share this exchange with you guys because it really shows you how much Ron Duguay still wanted to play here. In today's world of free agency and salary caps, you do lose player loyalty. I believe Duguay has been in the studio for a decade now, so he's really committed himself to this franchise for some time. It's just a quality you don't see as often anymore, and it's something I respect.
This also helps to give you more of what was going on at the time. Duguay was the most popular Ranger. While Mio was liked, Vanbiesbrouck was ready to go, even if it was risky at the time. (Vanbiesbrouck was very young and yet to be proven.) However, Craig Patrick wanted to get bigger. In the end, these Rangers didn't win a Cup either.
MINI TANGENT OVER. Let's resume.
As the Rangers and Flyers suited up for Game 5, the Rangers GM was Craig Patrick and the coach was Keenan disciple, Ted Sator. Despite the eventual Prince of Wales Conference finals run in the 1986 playoffs, neither would be employed by the team, by the time the 1987 playoffs rolled around.
This 1986 Rangers playoff team snuck into the playoffs, edging out the Pittsburgh Penguins for the last seed in the playoffs. Expectations weren't high, but then again, playoff hockey is a different animal than the regular season.
The Rangers were doomed in the 1980's. Big brother was being dominated by the little brother NY Islanders and whatever the Rangers did, such as over-turning the roster and bringing in Herb Brooks to coach, just wasn't working. Ted Sator replaced Brooks behind the bench and was working with a team that didn't have much chemistry as Ranger teams of the past.
Goalie John Vanbiesbrouck, known from here on in, on this blog, as "Beezer", over took the starting goalie job from Glen Hanlon, during this 1985-1986 season. The move paid off in 1985-1986, as Beezer would have the best year of his career and ultimately won the Vezina trophy. While the Rangers had some great goalies who played their prime years in NY (Giacomin) they also had some great goalies who were at the end (Sawchuck). They also had future legends such as Johnny Bower, who they cut bait on early,  as they did so very early into Bower's HOF career.
However, in a time where Billy Smith was dominating the back pages as the best goalie in NY, it was the young-faced Beezer who started taking those headlines away from him. It was a relief for Ranger fans. They finally had a great goalie again, in his prime and he was having a remarkable season. Even Glen Hanlon, who lost his starting job to Beezer, was impressed with the 22 year old American kid in net.
All I'll say is this, in 2017, if the Rangers had a 22 year old American goalie outplaying Lundqvist (In recent years, they've had a Canadian in his late 20's and a Finnish goalie in his late 20's outplaying him), I would be head over heels.
In hindsight, while Richter will always be a Rangers legend, it's a shame that Beezer eventually had to go. It was the right move at the time. You could make the argument that Beezer could've won in 1994 too, but the fact is Richter did win. Beezer only got forced out because of an upcoming expansion draft and for being older. It's amazing how Lundswiss, now, is 100x worse than Beezer ever was, when Beezer was moved out of here, yet Lundswiss has a free pass for life with some Ranger fans & the club itself. (Sorry, couldn't resist this mini-diatribe!)
I know I'm known for my tangents, so I don't want to get too crazy here, as I'm already 3000 words in and haven't even started talking about the game yet, but sometimes I feel that Beezer gets lost in the mix, when you're talking about great American and Ranger goalies. Giacomin, Richter and Lundqvist, will always be considered the top 3 goalies in Rangers history, until someone else eventually comes along (And really, Talbot could've bumped that Swedish asshole off this list if Senile Sather kept him here), but if you're looking for the fourth best Ranger goalie, Beezer's name belongs there.
And yes, I know you can make cases for Gump Worsley, John Davidson, Lorne Chabot, Chuck Rayner, Cam Talbot (had to do it) or Dave Kerr, but in that same vein, you can make a case for Beezer too. Again, it's always hard to discuss different players from different eras, because the game is always evolving, but Beezer's near 10 year career with the Rangers, is as solid as anyone, not named Ed Giacomin, Mike Richter or Henrik Lundswiss.
Let me make it clear now, before I get the emails, that I'm not saying Beezer is at least the fourth best Ranger goalie of all time. I'm just saying you could argue it and it would be hard to argue against you.
In the 1985-1986 season, scoring was up from today's NHL. Goalies also weren't dressed like a snowflake using a tranny bathroom. Seriously, I've seen kids playing Little League, wearing more athletic gear protection than NHL goalies of this era. I mean, before Lindbergh died, he was just wearing a modified white Jason Voorhies mask. Just look at any goalie of today, from any goalie from this era. Without debate, the goalie of today, is twice in size, with all the padding and equipment.
Beezer won the Vezina, as stated, in this 1985-1986  season, with a 3.32 GAA and a .887 save percentage. Those numbers look pedestrian today, but remember the times and era that Beezer played in.
On the offensive side of the puck, Mike Ridley led the team in points, with 65. Tomas Sandstrom was your goal scoring leader, with 25 goals. For Ranger history buffs, also on this team was the eventual first ever winner of the Steven McDonald Award, in Jan Erixson.
Going into this series, the Flyers were the heavy favorite. However, after four games, in this best of 5 series, it was knotted 2-2. The Rangers won Game 3, 5-2, at the Garden, to make the series 2-1.  However, Philly rebounded and blew the doors off the Rangers in Game 4, winning 7-1, in M$G. Now, here, we go back to April 15th, 1986 and take a look at Game 5. The winner will move on to play the Washington Capitals, who just finished sweeping the NY Islanders. If the Rangers lose this Game 5, they will join the Islanders on the Eisenhower Park Golf Course.
Rangers vs Flyers. Game 5. Do or Die. Let's do this!
To further illustrate the time to you, let's take a look at April 15th, 1986 and 1986 in general. All information comes from ThePeopleHistory.com:
Cost of Living 1986
How Much things cost in 1986


Yearly Inflation Rate USA1.91%
Year End Close Dow Jones Industrial Average 1895
Interest Rates Year End Federal Reserve 7.50%
Average Cost of new house

$89,430


Median Price Of and Existing Home

$80,300


Average Income per year

$22,400.00


Average Monthly Rent

$385.00


Average Price for new car

$9,255.00


1 gallon of gas

89 cents

A Few More Examples


Casio Portable Color Television

$249.99


Tandy 600 Portable Computer

$1599.00


Jar Of Skippy Peanut butter

$1.49


Potatoes 5 Lbs

$1.00


Broccoli Lb

39 Cents


Bacon per pound

$1.75


Plymouth Colt

$4,999


Ford Mustang

$7,452
It's nice to see how much the price of TV's dropped from 1982 (my last Delorean blog) to here, in 1986. Oh and how about that new-fangled technology gadget, the portable computer, going for $1600? I just love how this ThePeopleHistory site picks out random food costs. I'm sure we all feel better knowing what the price of peanut butter was in 1986!
In the music world, here's what's going on:
Top 10 Songs Week Ending April 12th, 1986:
1  ROCK ME AMADEUS –•– Falco –
2  KISS –•– Prince & The Revolution –
3  MANIC MONDAY –•– The Bangles –
4  R.O.C.K. IN THE U.S.A. –•– John Cougar Mellencamp –
5  WHAT YOU NEED –•– INXS –
6  ADDICTED TO LOVE –•– Robert Palmer –
7  LET'S GO ALL THE WAY –•– Sly Fox –
8  WEST END GIRLS –•– Pet Shop Boys –
9  HARLEM SHUFFLE –•– Rolling Stones –
10  TENDER LOVE –•– Force MD's –
While I'm familiar with 80% of these songs, to me, nothing beats "West End Girls". I still listen to the Pet Shop Boys to this day! Here's their top hit, which was number 8 on the Billboard Charts, on April 15th, 1986: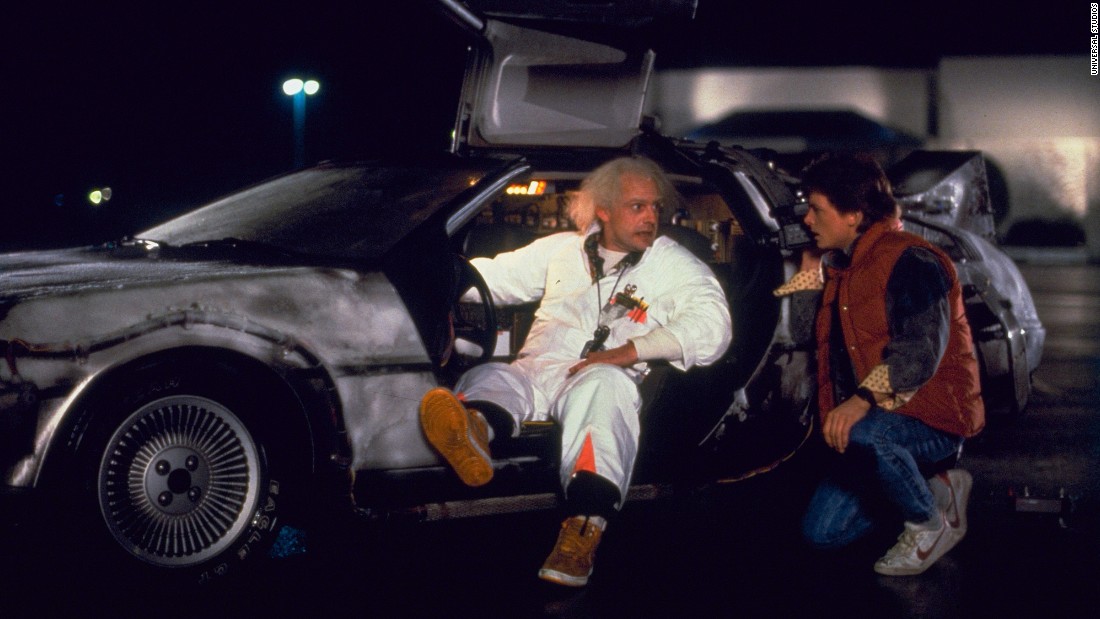 NOTE: AS ALWAYS DURING THESE "DELOREAN" (FLASHBACK GAME REVIEW) BLOGS, I AM PRETENDING THAT I AM 35 YEARS OLD IN 1986 AND WRITING THIS IMMEDIATELY AFTER THE GAME ENDED. IN REALITY, I WAS THREE YEARS AND 10 MONTHS OLD IN 1986! ENJOY!
What's up everyone and welcome to another blog here on BlueCollarBlueShirts.com. As a result of the Rangers 5-2, Game 5 victory, in Philadelphia tonight, the Rangers will move on to the second round, where they will play the Washington Capitals. After four plus years of the Islanders dominating the scene, for once, the Rangers path to the Stanley Cup Finals, will be Islander free! Suck on that Potvin!
Going into this game, I can't lie, I was extremely nervous. I thought the Flyers would make short work of the Rangers in this series, but behind elite goaltending and a will to win, the Rangers were able to dispose of the reigning and defending Prince of Wales champions. No easy feat, especially for this team. After 46+ years, can this finally be the year the Rangers put it all together and win the Cup? Time will tell.
However, as of right now, the Rangers are still alive after a nerve-wracking game. Take a deep breath Ranger fans, we're in the second round! I am trying to make this a quick blog, as I type these words to you on Tuesday night/early Wednesday morning. I got a brand new state of the art LIRR train to catch tomorrow, at 5AM, for work! You gotta love the LIRR, it's so convenient. That said, being tired and sluggish at work, will be worth it tomorrow, especially with the Rangers still alive, in the Stanley Cup tournament.
Before getting into the game itself, let me get you the box score from the Hockey-Reference 976 hotline:
| Rk | Player | DEC | GA | SA | SV | SV% | SO | PIM | TOI |
| --- | --- | --- | --- | --- | --- | --- | --- | --- | --- |
| 1 | Bob Froese | L | 3 | 25 | 22 | .880 | 0 | 0 | 59:26 |
I'll tell you what, as nervous as I was, hearing Sam Rosen come on the air with Phil Esposito, put me into a weird state of serenity. I just had a feeling the Rangers would do it!
I still can't believe here, in 1986, that we can't get a running clock on the broadcast. Come on, wake up NHL!
The Rangers had a quick look at Froese on the first rush of the game, as Reijo Ruostsalaien was close to scoring. From now on, he will be referred to RR, as I'm 14 Carlsberg beers in and his name gives me fits to type!
Immediately after the RR opportunity, Kelly Miller came in for a shot, but Froese came way out of net to make the save. Like you guys, I was on the edge of my seat after seeing the Rangers coming out hot.
I mean really, when you got Froese vs Beezer, you know goals are gonna be tough to get.
Is it me, or does anyone else find all the ads on the white boards kind of distracting? I get commercialization in sports, but this is ridiculous. What's next, suites for corporations? Ads on jerseys?
Huber, who would have the GWG, would make a huge block on Propp, as Propp was approaching Beezer. Nice to see a defenseman play both ways.
I gotta say, I started doing this blog in 1974. The quality of the video on TV these days, is light years, from that time. Can you imagine what it will be like 30 years from now, in 2016? Maybe we will see a glowing puck or something then!
The Rangers would be short-handed around the five minute mark of this game, as Ridley got banged for hooking. Like the Rangers powerplay that we're all used to, the Rangers were able to stop the Flyers on the PP. Strong kill for the Rangers.
Is it me or are Sam Rosen and Espo, the best broadcasting team in the game today? Can you imagine anyone else replacing Espo? Espo and Rosen should be on the cans for years to come.
It's still weird to me, to see the young face of Mike Keenan, leading this Flyers team into battle. I mean, I know he went to the Cup last year, but he's only a year older than me. Where did I go wrong in life?
After the penalty kill, both teams were very strong at checking each other and prevented limited scoring opportunities on each other. That said, there was a good flow to this game.
Give it up to the young Beezer – I was very impressed with when he would choose to freeze a puck. He didn't try to do too much, like you see other young goalies do these days.
Mike Keenan, in this period, granted Sam Rosen an interview. They seemed to have decent chemistry, for two people, who will probably will never work together again, after this series.
After more back and forth hockey, Pierre Larouche got the first tally of the game. The Rangers forechecked well and it paid off. Check out the goal yourself, as I taped it off my 400 pound JVC camcorder, off of my 2000 pound TV entertainment set:
Pierre Larouche SCORES!!!!! And yes a Delorean blog is being worked on right now! pic.twitter.com/Vl90oB7vsM

— BlueCollarBlueShirts (@NYCTheMiC) August 19, 2017
Right after the goal, Beezer came up big and saved the Rangers bacon, with a point blank save. Froese would counter, stopping Sandstrom, after Standstrom beat Marsh.
Gotta give it up to the Rangers. After watching most of this feud since 1967, the Rangers really came out strong in this first period. If it wasn't for sharp goaltending, this score could've been a lot higher after the first period.
While the first period was all Rangers, Beezer would be challenged later on in this game, making 34 saves on 36 shots. In comparison, Froese would make 22 saves on 25 shots. I really can't put over how great KING BEEZER was tonight.
I also wondered what Mike Keenan thought after the first period, as Thomas Sandstrom treated Brad Marsh like a statue. That's a statue that needed to come down for the Flyers, as Sandstrom abused Marsh all night long.
As Phil Esposito pointed out, I was surprised by the lack of penalties in this game, especially considering the history between these two teams. I know it's a game 5, and you don't want to be stupid, but that's never stopped Filthadelphia before.
As the first period winded down, I remained impressed with Beezer. While other goalies would go for big passes or try to make a play out of nothing, Beezer relied on his centermen to win faceoffs. No reason to risk a stupid play. That's why he's the Vezina winner this year, and maybe he'll be the Conn Smythe!
With minutes remaining in the period, Froese would stop Miller yet again. While Beezer played smart and stopped Flyer chances, Froese was tested a ton in this period. This first period was all NYR.
With three seconds left in the period, Greschner got called for a holding call on Gordie Howe's son, Mark Howe. After one period, 1-0 GOOD GUYS.
The second period started off all Rangers, but very quickly, the Flyers sustained multiple rushes. Beezer would go on to stop several wraparound attempts. I don't know if the word was to try to beat Beezer on wraparounds, but that was the Flyers gameplan. Beezer would also step up to stop some slappers as well.
I don't want to say the Rangers took their foot off the gas in the second period, but you could see the Flyers realized that their first period wasn't gonna cut the mustard. Supposedly, coach Mike Keenan can be a hothead in between periods. Would've loved to been a fly on the wall for that one, especially with Keenan coaching against his former bench coach, in the Rangers HC, Ted Sator.
RR played strong defense in the second period. It was fun to hear how excited Espo was about the strong goaltending from Beezer. I wonder what it would be like to hear a goalie on the broadcast. I mean, can you imagine Rosen and say, John Davidson together?
The Flyers would tie the game after Ilkka Sinisalo beat Beezer with a perfect knuckleball shot, at 6:26, into the second period. Sinisalo was all alone and really, it was just a perfect shot. 1-1 game. The Spectrum sure woke up after that one.
I wouldn't say at this point in the game that the next goal wins, but without question, the nerves were building up.
After a few Ranger chances, including the patented big blast from RR, the Rangers would take the lead, after Willie Huber did this, after a 4 on 2 rush:
Huber with the GWG pic.twitter.com/VlDNxhN98F

— BlueCollarBlueShirts (@NYCTheMiC) August 19, 2017
2-1 GOOD GUYS. And who would've known, at this point in time, that the Flyers would never be able to catch up with the Rangers, for the rest of the game?
After the goal, Tim Kerr got Mike Allison pretty good. Trainer Dave Smith had to come on the ice to check up on Allison. Right after that, Beezer stopped a walking-in Mark Howe. As Espo always says, "boy, was he sharp!"
Nearly two minutes after Huber scored, Mark Osborne would add a cushion to the lead, as he drew Froese out of the net and did this:
The guy the Rangers traded @RonDuguay10 for scores. Ranger fans still missed duguay pic.twitter.com/jNBc6UWMLb

— BlueCollarBlueShirts (@NYCTheMiC) August 19, 2017
3-1 GOOD GUYS.
Immediately after the goal, Derrick Smith got popped for high sticking. As usual, the Rangers couldn't do anything on the PP. You would think if they could've got a PPG. If this game was made 4-1, the Flyers would've been toast.
It's amazing how many times in this game that the announcers would say, "SAVE BY BEEZER AND A SHOT BY LAROUCHE!" The Rangers, despite giving up a ton of shots in the second period, were still a force in this period, as evident by the two goals.
With under four minutes to go, Larry Melnyk would get busted for tripping. The Rangers PK were able to kill the penalty and keep this as two goal game. While the Rangers PP wasn't the best, their PK was on fire. Don Maloney, one of the PKers, and who also had a great series, had another good game here.
As 40 minutes expired and 20 minutes were left, it was Rangers 3, Flyers 1. A stressful 20 minutes were on tap.
If you're a hardcore fan, and you are if you're reading this, I was SHOCKED that the Rangers were leading 3-1. I was wondering if the Flyers defense was tired, because they only ran 4 defensemen out, for the most part, in this game. The Flyers, the best team in the Prince of Wales, just looked out of it in this game. We all know the history between these two teams. To see the Flyers gassed a bit and not overly physical, I felt like I was watching a different Flyer team, despite this team making the Cup Finals a year ago.
As the third period approached the half way mark, the Rangers still led 3-1.  The Rangers continued to clamp down defensively, as my ass kept edging to the end of my seat.
A lot of this third period saw the Rangers meeting the Flyers at the blue line. It was tough for the Flyers to sustain any real rushes. The Flyers, who looked frustrated, couldn't risk a penalty. They also had to start taking some risks, to make this a game. Big credit to Froese, for even keeping this game, as close as it was. That said, even more credit to Beezer, who met the Flyers head on and protected the twine.
At the 11:36 mark, Brad McCrimmon would finally break through for the Flyers. After a faceoff in the Rangers defensive zone, a faceoff the Rangers looked comfortable on, all game long, Craven would get the puck and after a screen in front, McCrimmon would get a crazy bounce goal.  This goal wasn't on Beezer, as it was one of those weird in-traffic goals.
That said, 3-2 GOOD GUYS, with under 9 minutes to go. I could feel the liquid, that my swamp ass was producing, being able to quench the thirst of Somalia. The worst of this, up 3-2, the Spectrum was now alive, after largely looking like extras in a George Romero movie.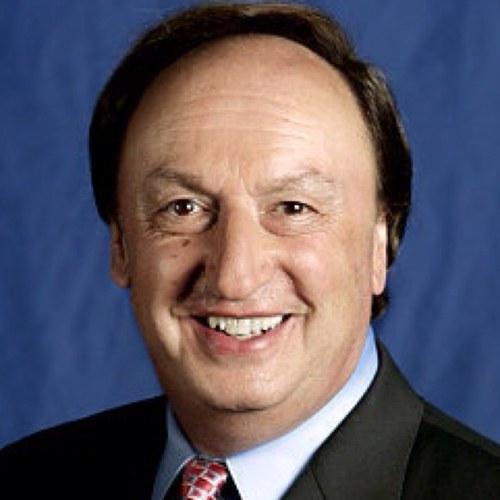 As minutes erased from the scoreboard, I felt my asshole tightening up like a white guy walking into a jailhouse shower.
9 minutes left, 8 minutes, 7, 6, 5, 4 minutes and this game was still 3-2. It was only a matter of time before the Flyers pulled Froese, and attempted to tie the game. At this point, for the Flyers, their best chance was to tie it here & hope to redeem themselves in a potential overtime.
I can't say it enough – while I've seen Giacomin play big, Beezer put on a legendary Ranger performance when this game was on the line.
Time continued to move, as four minutes left in regulation turned into three minutes, followed by three minutes turning into two minutes. I was giddy like a NY Met and I don't even use cocaine!
I thought Keenan waited a bit to pull his goalie. With a 1:08 to go in the third period, the Flyers got the puck into the Rangers zone and Froese skated to the bench. THIS WAS DO OR DIE GAME 5 HOCKEY.
Call me a fan of the homer announcers, but I loved how Sam and Phil sold the drama before the pair of empty netters.
Kelly Miller would give Ranger fans a huge breath of relief, as he scored an empty netter with 40 seconds to go. 4-2 GOOD GUYS.
23 seconds later and with 17 seconds remaining in regulation, Don Maloney, one of the longest tenured Rangers, added the last goal of the game, another empty netter, giving us a 5-2 finish.
Rangers beat Philly in 1986 pic.twitter.com/UkzDfIUvA8

— BlueCollarBlueShirts (@NYCTheMiC) August 19, 2017
One thing I gotta say, before I go to bed and set my alarm, for my glorious LIRR train to work tonight/tomorrow morning, is that while M$G says you're not allowed to write about or show images from this game, without their expressed written consent, I hope I get a pass! Come on now, the Rangers just knocked out the Filthadelphia Flyers, in a do-or-die Game 5. Live with me a bit NYR!
For the Rangers, maybe this was a sign of things to come. I think we can all agree that the Islanders dynasty is finally dead and buried, especially with the Caps sweeping their blue and orange ass. While Montreal may have two impressive rookies in Claude Lemieux and Patrick Roy, knocking off the number 1 seed, in the Flyers, is a huge accomplishment for the Rangers. I don't want to get ahead of myself, but fuck it – THIS IS THE YEAR THAT THE 1940 SHIT ENDS!
I'm telling you right now, this is the year of NY sports. While I'm not a Mets fan, I can see them winning the National League this year and contending in the World Series. My NY FOOTBALL GIANTS should have a great season in 1986-1987. I really see them going far this year. And of course, after this win, I see the Rangers winning the Stanley Cup! Hey, like Meat Loaf says, "Two out of Three Ain't Bad!" In other words, I hope I'm wrong about the Mets!
Game 1, between the Rangers and the Capitals, is this Thursday night. Keep it here on BlueCollarBlueShirts for a review of that game. Until then, New York, stand up, be proud and give me a "LET'S GO RANGERS!"
As always, for some of you, I hope you enjoyed this trip down memory lane. For the people experiencing this game for the first time, I hope this gives you motivation to check out some classic Ranger games.
If you didn't check it out or remember, the Rangers would eventually beat the Capitals, before losing to the Patrick Roy Montreal Candiens. The Habs would go on to defeat the Flames in the 1986 SCF, largely due to the performance of Patrick Roy. For the Rangers, this was just another season that came so close, yet so far, no smoking here. One of these days, I'm going to do my blog on all the "SO CLOSE" Ranger seasons. This was one of them, as these Cinderella Rangers took out the best team in the Wales, then took out the team that swept their long time rivals.
I know based on site traffic and reader interaction, that these retro blogs are a big hit. As far as the next one, I hope to get at least one more in, before diving in with both feet, hands and head, into the 2017-2018 season.
As I was putting the finishing touches on this blog, I just found out that I can watch old games on Amazon.com. I got one of those Amazon Prime gimmicks, so I'll try to pick out a game from a different era. Mike Jurkowski, who hooked me up with all these DVDs for these "Delorean" blogs, gave a me a bunch of games from an era, where a team I hate, won the Cup at the end. I may skip some of Mike's DVD's and try to see how far I can go back on Amazon with full games (I see a 1960's game there) or perhaps I will jump way ahead, and look at the Jagr Rangers.
I also am aware that 75% of these retro blogs feature the Flyers as an opponent. Part of that is by design, part of that is because of the games that were played. I just feel that in 2017, many Ranger fans only talk the Islanders and Devils, yet forget one of the biggest Ranger rivlaries of them all, in the Flyers.
I'm 35 years old now. Can you believe, while I've been to the dump where the Flyers currently play, I've never been to a Rangers vs Flyers game, in Philadelphia? I hope to change that this upcoming season. As I've said in previous blogs, I'm disenfranchised by M$G and would rather use the money for home games, on going to away games. While I've been to Philly many times, I've yet to see a Rangers vs Flyers game. It's not quite the most monumental bucket list thing for me, yet it it's on the list.
Not gonna lie – I just hate Philly in general, for the reasons I explained in my last Delorean blog. I'm 35 years old. The prime of my athletic and fighting life have passed me. I don't start shit at games. That said, I know what goes on in Philly. The majority of those fans are scumbags, with a gang mentality. I mean, they have a jail for Eagles games. While I fear nobody, I don't want the hassle or any potential legal situation. I really don't need some drunk Philly jagoff trying to pelt my Rangers jersey with mustard packets, you know? I got a real life and I know these millionaire athletes don't worry about my job. My father is nearly 67 years old and he tells me stories about having to fight his way out of Philly, from years ago.
The city of Philadelphia, while rich in American history, which I love, is pathetic when it comes to their sport franchises. There's always a jealousy for NY. But hey, fuck it, I'm gonna walk into Philly this year, with my 22 Shattenkirk Adidas jersey. I just hope none of these idiots spill a Yuengling on it, because then I will be forced to shove a Brooklyn Lager up their ass. And really, at 35 years old, I don't want to waste beer, nor have my job affected by hockey!
During this summer, I've been trying to do book reviews on Thursday and a Delorean blog on Monday. Currently, I've breezed through most of my books. I have a book on Bernie Parent on my shelf, but this blog has kinda been Flyer heavy as it is! In September, a bunch of Ranger related books will start to come out, such as a book on Gratton, The Cat and Sean Avery.
Depending on what goes on, maybe I'll finally approach a blog I've been wanting to write – the Ranger "LOST" Years, chronicling the times where the Rangers came close to the Cup. If not, the Bernie Parent book it is. Next weekend is busy, with a poker game for yours truly on Friday, followed by McGregor/Mayweather on Saturday.
Quick aside – Mayweather is winning. However, let's see how smart he is. This fight shouldn't even be sanctioned, because how does a 49-0 fighter fight a guy who's never boxed before? If I'm Mayweather, I drag it out all 12 rounds, make it look close and set up another $300 Million Plus payday in a rematch. Let's just hope Mayweather pays his taxes this time. That said (there's that phrase again) I hope McGregor wins. However, this is Mayweather's game and it's hard to envision McGregor winning this.
Oh, and do you know why else this upcoming weekend is busy? MADDEN 2018 comes out. Yes, I'm 35 years old and still play video games. Let me shout out Arda Ocal, who is probably the only other 30+ year old, that's playing SONIC MANIA right now!
As I wrap this montrosity up, we're less than a month from preseason and under 50 days from the regular season. While politics has always interested me, I'm looking forward to the distraction that is the NHL season. I don't picture the Rangers hoisting the Cup in 2018, but it doesn't mean I won't spend the next 8+ months trying to envision it!
As always, thank you for reading and making these retro blogs a hit.
In closing, all that's left to say, is….
"LET'S GO RANGERS!"
Sean McCaffrey
BULLSMC@aol.com
@NYCTHEMIC on twitter
PS: 8121 words. Thanks for sticking to the end, if you've made it this far!