What's up everyone and welcome to another blog here on BlueCollarBlueShirts.com. Lots of stuff to get into tonight, as the Rangers defeated the Bruins by a score of 5-2.  I was originally planning on flying to North Carolina tomorrow to see the Rangers/Canes, but due to this bronchitis, I won't be able to make it. I already have tickets in hand for the Wolfpack & Rangers/Bruins next week, so I don't want to worsen myself for that trip. I'll tell you what though, this bronchitis has had me on my ass for the last two weeks. I feel like Lundqvist during the first two minutes of a game! Maybe antibiotics and Labatt Blue Light will eventually cure him too!
As stated, the Rangers beat the Bruins 5-2 on Wednesday night. At least NBC Sports had a real rivalry game to promote tonight. There were many good stories going into tonight's game, which made me really look forward to this contest. Here were the storylines going into the game and how they played out:
Dominic Moore's return to MSG. For me and many others, Moore will forever be remembered for his goal in Game 6 of the 2014 ECF. Moore was a reliable fourth liner for NYR during his stay here. I always rooted for the guy and felt for him, especially after the tragedy with his wife. As far as tonight's game, Moore was a bit chippy, seemed to be going at it with Zuccarello alot and got stick happy with Hank's pads. While NYR are one of the NHL's hottest teams right now, it looks like it can be a long season for Moore in Boston.
The Hayes brothers. With the win in tonight's game, Kevin Hayes goes 6-1 against his brother Jimmy, formerly of Florida and currently in Boston. Kevin had the better game, notching one of the smartest and coolest goals you'll ever see. Hayes banked one of rookie Zane McIntyre's skates from behind the goal line. A highlight reel goal.
Brad Marchand – Marchand has been a Rangers killer and frankly a pain in the ass. The Rangers were able to shut him down, although he got the helper on the first goal of the night.
Matt Beleskey. Matt Beleskey tweeted this, after Vesey chose to play for NYR:
@19Vesey bad decision fella ….

— Matt Beleskey (@Matt_Beleskey) August 20, 2016
For at least one game, it looked like Vesey made the right decision. Moving along now.
Goalies. The Bruins, due to injuries, were forced to start Zane McIntyre. For McIntyre it was his first NHL start. The Rangers usually make rookie goalies look like Roy & Brodeur combined, but after a disgusting first period, the good guys were able to decimate a rookie goalie, as they should.
While on McIntyre, I felt bad as he was getting blown out. Why? Well read this:
Copied & pasted from: http://www.grandforksherald.com/sports/und-hockey/3704151-und-hockey-name-change-has-deep-meaning-zane
It was the smallest hotel room that Zane McIntyre had ever seen.

There was one single bed.

The walls were just two feet away on each side.
As someone who also had a great relationship with their grandmother before she passed away and just loving hearing positive stories in sports, I really was pulling for Zane. I didn't want the Rangers to lose, but I didn't want to see him get demolished as he did tonight. I mean, it got so out of hand, that I thought he might want to change his last name again. Hopefully he lasts a bit in the NHL and gets better. However, knowing this story before the game, it made me really pull for the guy. Let's just hope he doesn't have a Ken Bone skeleton in the closet story!
While on goalies, Lundqvist has been horrible at the start of games. You know my spiel on Hank, so I'll save you the rant. You can check my twitter live during the game for that. However, Hank got off to another bad start, giving up a goal in 13 seconds. He then let up an easy soft goal, which he wound up swatting into the net with his own glove. He wouldn't let up anymore goals after that, but the Rangers offense was so powerful, that Hank didn't have much to do in the second and third periods anyway. I'll tell you what though, after another horrible first period, I wish someone would've done this to Lundqvist:
Sixers fan gives Russell Westbrook the double bird pic.twitter.com/iRZH9xVZlS

— Steve Noah (@Steve_OS) October 27, 2016
Some notes on that fan in Philly. He was thrown out of the game quickly after that, which kinda sucks. Granted, he was an asshole, which pretty sums up the majority of Philly sports fans. However, I get a kick out of a blue collar guy sitting in rich seats. I mean, no where on the ticket does it say not to give the middle finger to the other team. I wonder if he got his money back. Even funnier, if that's a season ticket seat, whoever sold it to that guy, whether it be through Stubhub or elsewhere, could be held responsible for that guy acting like a jackass.
Oh and as much as I would love to flip Hank the bird, I'd never do it. Got too much respect for myself to act like that. Plus, I wouldn't want a pro athlete coming to my job and giving me the finger. It's not like either party could fight back, you'd lose your job. But hey – if athletes want to write blogs and tweet about me at work, that would be pretty cool. I'll even sign my hard hat for them and donate it to MSG "Garden of Dreams!"
While on this, that's what drives me nuts about some fans. We've all seen fist fights between different fan bases. Shit, one Ranger fan wants to fight me because I said Talbot is better than Hank. (And if you've been watching this season, Talbot has been heads & shoulders better than Hank.) Bottom line – these athletes don't fight over your job, why fight over their job? It's not like Lundqvist and Talbot are saying "Carl from accounting is better. No, John from accounting is better. PUT 'EM UP PUSSY!"
I'll tell you this, as someone who has seen LIRR trains delayed at Penn, because a Ranger & Islander fans are rolling around in the tracks, that there is nothing more pathetic than two grown men fist fighting over sports. Unless someone is a child molester, said something disgusting to your wife or girlfriend, or put you in harm, there's no reason for adults to be swinging, especially in this sue-happy world.  Those 19 retards, (well maybe not the word retard, because retards act better than this, so we'll go with FUCKING MORONS) from Philly (where else?) who jumped the 2 Ranger fans after a game several years ago, all deserve AIDS and jail.
Back to the game at hand.
While this NHL season is young and hasn't sprouted any hair on the balls yet, the Rangers have shown to be consistent a bit in the scoring department. They are scoring nearly 4 goals a game and taking Papa Johns to the bank. In all 5 wins, the Rangers have scored 3 or more goals. The Rangers, who at times last season would fold like a cheap suit when the pressure was on, have come back from being down 2+ goals.
The game started off as the previous two. "KING" Lundswiss (and really, can we lose the King moniker? Kings have crowns. Is Matt Murray a King for winning a Cup? Is Talbot a King for winning the IIHF Gold Medal? Is Martin Brodeur master and ruler of the world?) was terrible and gave up an early goal. Then, Lundswiss gave up one of the softest mother fucking goals you'll ever see. I hate to say I told you so, but I told you so – the contract sucks. You don't make any aging athlete out of their prime your number 1 paid guy and in hockey, you certainly don't make the goalie your top paid guy.
So down 2-0 after one period, the Rangers head to the locker room, lifeless as Glen from "The Walking Dead."
The Rangers would fire back and score 5 unanswered goals. They found their inner-Negan.
The key to the Rangers win tonight was that the Boston Bruins were completely undisciplined and took a shit load of bad penalties. Some may blame the rookie goaltender, but the Rangers went 2-6 on the PP. Boston seemed like they were a man down for the entire second period, while in reality, they were a man down for 8 out of the 20 minutes played.
The game turned to the Rangers favor during all these penalties and the Rangers never looked back.
In the first period, it looked like even Grandma Susie would score on Hank. However, Boston's sloppiness paid off for the Rangers and the Rangers made Boston pay.
Here's the official box score from ESPN.com:
1st Period Summary

Time
Team
Scoring Detail
BOS
NYR
0:10

David Pastrnak (5)
Assists: Brad Marchand, Zdeno Chara
1
0
14:44

Austin Czarnik (1)
Assist: David Krejci
2
0
Time
Team
Penalty Detail
7:40

Ryan Spooner: 2 Minutes for Interference
10:09

Mats Zuccarello: 2 Minutes for Slashing
10:09

Riley Nash: 2 Minutes for Slashing

2nd Period Summary

Time
Team
Scoring Detail
BOS
NYR
9:16

Rick Nash (3) (Power Play)
Assists: Derek Stepan, Jimmy Vesey
2
1
16:35

Kevin Hayes (2)
Assists: Jesper Fast, Ryan McDonagh
2
2
19:24

Brandon Pirri (3) (Power Play)
Assists: J.T. Miller, Mika Zibanejad
2
3
Time
Team
Penalty Detail
5:28

Tim Schaller: 2 Minutes for Hooking
8:08

Austin Czarnik: 2 Minutes for Interference
10:55

David Pastrnak: 2 Minutes for Illegal check to the head
17:58

Matt Beleskey: 2 Minutes for Interference

3rd Period Summary

Time
Team
Scoring Detail
BOS
NYR
2:23

Brandon Pirri (4)
Assists: Marc Staal, J.T. Miller
2
4
3:06

Jimmy Vesey (4)
Assists: Rick Nash, Derek Stepan
2
5
Time
Team
Penalty Detail
8:54

Brad Marchand: 2 Minutes for High-sticking
15:10

Oscar Lindberg: 2 Minutes for High-sticking
The Rangers awoke in the second period. Nash scored on a powerplay, a nice little goal that looked unstoppable.  Kevin Hayes tied the game at 2, with the previously aforementioned goal.  Pirri scored the game winning goal (and earned himself the first star of the game) with a nice powerplay snipe with less than 40 seconds left in the second period.
The Rangers didn't take their foot off the gas in the third. Pirri scored yet again on an out of sorts Zane McIntyre. Jimmy Vesey put the final nail on the coffin, burying a perfect pass from Rick Nash. The Rangers D held up and the Rangers dominated the puck possession. The game was a done deal three minutes into the third period, although it wouldn't have shocked me if Hank gave up 3.
Brandon Pirri has been a monster since donning the blue sweater. He could be the steal of the off-season. What you liked in this game is that he continued to score, Rick Nash showed up, Hayes got on the board and Vesey continued to show that he can be a top forward in this league. I would like to see more goals from Zucc though.
As far as roster management, Kreider & Buchnevich remained scratched, due to injuries. The Rangers need Kreider back asap. He's been so hot and you don't need him cooling down with the time off. Nick Holden got the start on defense as Clendening & McIlrath remained on the bench.
Before the game there were two stories/rumors floating around. In the fact department, Patrick Roy called AV during the off-season to rave about Holden as a 4th-6th defensmen. Of course, AV has him on the top pair with McDonagh and that decision burnt him within 10 seconds tonight. I don't know if that's why AV is playing him so much, but I would rather the Undertaker or Clendening than Holden.
The rumor that was out there is that McIlrath is good as gone. If he doesn't play 42 games this season, he becomes a free agent.  On this team, and being in AV's doghouse, it's obvious that McIlrath doesn't have a shot in hell of hitting 42 games, unless major injuries occur on the defense. Everyone knows the Rangers want Jacob Trouba from the Jets, but a McIlrath for Trouba trade isn't gonna happen & at this point in the season, the Rangers shouldn't be tinkering with their forwards.
Dan Girardi has felt the hate and wrath of Ranger fans. He hasn't heard much from me, as I get his situation. He's been a warrior, a Paul O'Neill if you would, for the NY Rangers. He's playing through injuries, blocking shots and doing whatever he can.  Girardi had another good game tonight, drawing several penalties, one a dirty hit from David Pastrnak, a hit that should warrant a suspension. Then again, Radko Gudas of the Flyers could stab someone and not get a suspension.
I'm torn here. Obviously, if a Ranger takes a cheap shot, I want the offending player to be tarred and feathered every day. However, I miss the fighting and letting the guys police themselves. In the old days, if Pastrnak hit someone like that, he would get his fucking ass kicked by someone on the Rangers. A potential beating like that is a deterrent. The NHL player safety crew is a joke. The players did a better job doling out justice than the NHL Player Safety ragamuffin squad has ever done.
Reading all these hockey books jogs my memory of what the game was when I first got into it. I spent the other day on Youtube watching old hockey fights. (I loved that Cloutier/Salo fight and re-watching that fight brought back memories, as I was there for it. I can even remember going to Hooters after the game & seeing a fight between Ranger/Islander fans in the parking lot.) Reading Gretzky's book made me yearn for the game to be like that again. I know every era evolves and changes, but I do miss the gentleman code and enforcer from hockey.
However, in today's day and age, Pastrnak's hit was dirty as he did jump into Girardi. A two minute penalty is bullshit under current NHL rules. Luckily, he wasn't hurt or at least that's what he was portraying.
Someone who did get hurt tonight was Josh Jooris, who separated his shoulder. Not to sound callous, but this is good news for Oscar Lindberg. The Rangers have a million forwards, and with Kreider & Buchnevich eventually coming back, you're gonna have 2-3 odd-men out every night. It won't be Pirri right now. Jooris and Lindberg look to be the ones who will get the least ice-time if and when the team can become 100% healthy.
All in all, this was a great Rangers win. Before closing this blog, let me talk about two of my favorite players in the league, Cam Talbot & Alex Ovechkin!
Cam Talbot currently leads the league in wins, shutouts and has the best GAA for all starting goalies. As someone who has followed Talbot's career from the Wolfpack days, I'm happy for his success.
Many players come and go, but very few do you get a true attachment for and really root on. My favorite non-Rangers today are Talbot, Hagelin, Jagr and Ovechkin.
While Cam Talbot defeated the Capitals, pushing the Oilers to the best record in hockey at 6-1 (Talbot has played all 7 games)  there was this before the game:
Welcome to #RogersPlace, @ovi8! Classy, as always. #WSHvsEDM pic.twitter.com/bBxX9HL8hz

— Edmonton Oilers (@EdmontonOilers) October 27, 2016
Maybe I'm becoming a pussy in my old age (As people on twitter have told me I'm too old to be on twitter. The price to pay for remembering how great Mike Richter was!) but I love this for two reasons. One, Alex Ovechkin is a class act and has always been. Going out of his way to find the one little kid in a Caps jersey in Edmonton, then giving the kid a memory of a lifetime is just great. Secondly, the Oilers twitter account sent this out. They didn't care about a visiting fan or a visiting player doing a nice thing. A Russian being a gentleman in Canada. That's what hockey is all about. That's how you create new fans.
I'm getting sick of the NFL. Seems many other people are too, based on ratings. I'm sick of the criminals. I'm sick of the worst commissioner since Bettman. I'm sick of people getting suspended for four games & having to go to court over the air pressure of a football, while players beat up women & nothing happens. I'm sick of it all.
Negativity dominates the headlines. It's just human nature. That's why when I read a story like the one on Zane McIntyre or see what Ovi did tonight, it just makes me feel good as a sports fan and makes you want to be a better human. Again, maybe I'm getting sappy as I get older and I am on diet of antibiotics & Labatt Blue right now (Thank you Doc for telling me I can drink, although we may have two different definitions of the word "lightly."), but I liked what I saw tonight. What Ovi did should get main stream press, not that asshole Josh Brown of the Giants.  What Cam Talbot is doing (and having twins then winning 4 straight) & Zane McIntyre should get main stream press, not shit like "Will Charlie Sheen show up for the Indians?" or the fan flipping the bird in Philly.
So when I can, if I see a positive story in hockey, I'm gonna throw it on these pages, at the end of the Rangers portion of the blog. Right now, the NHL is in the middle of their #HockeyFightsCancer campaign. When that ends, I'm gonna take the ball & do my #HockeyIsCaring campaign!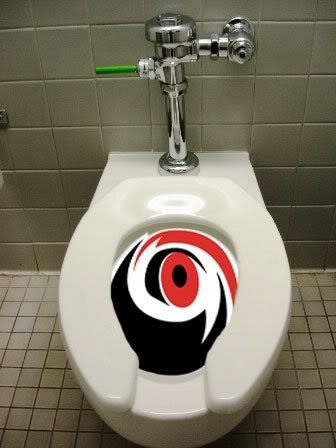 Up next for the Rangers are the Hurricanes. Up next for the Oilers are the Canucks. For both teams, it should be a "W".
As I said above, I really wanted to go to Carolina, as flights were dirt cheap, but if I can find a doctor who tells me I can drink but to stay home & take it easy, I gotta listen.  I got Boston next week anyway and a slew of other trips planned.
Also, with the money I'm saving by not going to Carolina, I'm gonna throw it all for good seats for the Rangers vs Oilers game next week at MSG. You know I'll have my Rangers Talbot jersey on! I'd love to sit bougias for that one, so hopefully the stubhub trick works. I can't wait to see Talbot finally make his MSG debut as a starting goalie in the NHL. Talbot vs Hank, my head just might explode!
(And for you wondering, I'm rooting for a 1-0 Rangers shootout win, where Talbot doesn't play the shootout, because he's off curing cancer or ending racial tensions in America!)
Since I'm ordered by the doctor to stay home until this bronchitis is gone, I'll be back Friday night with another Ranger recap. I'll probably sprinkle some Oilers stuff in too, as it seems this site is getting a ton of hits from Alberta these days. As I said in my blogs on Monday, if it wasn't for the Oilers, the Rangers don't win in 1994! And hey, if it wasn't for the Oilers knocking off the Caps tonight, the Rangers aren't in first place!
So, that means, I leave you with this tonight….
LET'S GO RANGERS!
LET'S GO OILERS!
Sean McCaffrey
BULLSMC@aol.com
@NYCTHEMIC on the tweeter machine