What's up everyone and welcome to another blog here on BlueCollarBlueShirts.com. After last posting a full blog after the game against Columbus on 1/7, I'm freshly returned from my trip to Montreal. Unfortunately for the New York Rangers, they have looked anything but fresh since returning from their 5 day bye week, especially when it comes to Henrik Lundqvist.
I was in Montreal during the Rangers vs Leafs game. In my last blog, I said that I felt that it didn't look good that Steve McDonald was on life support. Unfortunately, he passed away earlier this week. There have been great tributes from the media and some great memories tweeted out by current and ex-Rangers alike. Steve McDonald won't be forgotten any time soon by the Rangers organization or by New Yorkers in general. I would expect his "Extra Effort" award to live on in his memory through his family. I'll tell you what, whoever wins it this year (My money is on Raanta, as he's having a similar season Talbot had when he won it. Grabner could be another candidate though.) will be very emotional.
On 1/13, there were two touching tributes around the league, both for different reasons. The Rangers honored Steve McDonald in one of those tributes where there wasn't a dry eye in the house. Living in Long Island (and a town away from McDonald), many people that I know knew him personally. I never knew this until talking about his passing with my mother, but she even knew him.  Many athletes knew him personally. Even some of my friends remember McDonald talking to them while they were in school, decades ago. You never heard, nor never will hear a negative word about Steve McDonald. It is always a shame when great people die young. If anyone earned the right to have a chip on their shoulder, it was Steve McDonald. Instead, he took a tragic and life altering event and created positivity where ever he went. His family was dealt a bad hand in life and rather than sulking, McDonald used his story to inspire others and not just the New York Rangers.
McDonald, through his faith, brothers in blue and brothers in Blueshirts, received a hero's exit from this world. RIP Steve McDonald & I still look forward to seeing your legacy live on through the "Extra Effort" award.
While the Rangers were honoring Steve McDonald on 1/13 before their game against Toronto, the Tampa Bay Lightning had a ceremony where there were tears of joy, rather than tears of sadness. The Lightning made Martin St. Louis the first player in franchise history to have his number retired by the organization.
While many of you may know me as the guy who hates Lundqvist's contract, I was also a huge fan of MSL and was sorry to see him retire. I know he petered out a bit in the 2015 playoffs, but so did Lundqvist too. I thought MSL could've had one more year and was kinda forced to retire because the Rangers weren't going to keep him. MSL's family is in Connecticut and I didn't see him uprooting his life. I thought a  Beezer-esque run with maybe the Devils or Islanders was possible. I didn't think retirement was going to happen, as I thought MSL still had more to give. Even to this day, I think the Rangers should offer MSL some sort of coaching job with the team, as I thought he did wonders in elevating the game of Mats Zuccarello and others.
The side of this site features MSL and a quote that always lives with me. In case you can't see the picture on the side of the site because you're reading this on a phone and not a computer, here is MSL with his famous quote:
That 2013-2014 team was a special one. While the team came up short in the end, it provided us with a lot of great memories. While MSL's tenure with New York was relatively short and for Lightning fans, perhaps the unnecessary result due to a feud with Steve Yzerman, I'm glad we got to experience MSL every night for a short period of time. I will never forget MSL carrying the Rangers out of a 3-1 hole to Pittsburgh and getting the Rangers to the ECF. MSL, who seemed to have gained an extra jolt after the passing of his mother, used her passing to uplift the Rangers in one of the greatest Ranger comebacks in Rangers history.
You can see MSL's mother meant a lot to him as he talked a lot about her in his speech on Friday. I thought it was great that the Lighting held this ceremony on the same day Columbus was in town. It was cool to see a different side of John Tortorella, now the Blue Jackets head coach (as you all know), and I enjoyed his memories of Marty.
Marty will always be remembered as a Bolt and deserved the honor. From a Rangers fan point of view, I'm glad Marty & the Rangers still have great ties. Even to start the season this year, when the Rangers were bringing out alumni to celebrate 90 years, MSL got one of the loudest reactions from the crowd. It rivaled Messier's. Thank you Marty for creating Ranger memories I won't be forgetting any time soon. It is an honor to wear your 26 Rangers Blue jersey to Ranger games!
Speaking of retired numbers, after watching the MSL ceremony and seeing the rafters again in Montreal on Saturday, I gotta bring up Frank Boucher, yet again! Will the Rangers ever honor their history? No offense to Steve McDonald, but I think he has a better shot of having his badge hanging in the rafters of MSG than a guy who won 3 Cups with the Rangers.
It's amazing how the Rangers always do these classy ceremonies and they do them right, as they did on Friday, but completely ignore their history. I've been to five of the original 6 team arenas and have been to plenty of other arenas and the Rangers have less history in their rafters than any other team. Plus, the other 5 original 6 teams have statues for their legends outside their venues. All you have are homeless bums outside MSG!  It's quite sad.
Instead of educating and promoting team legends to new generations of fans, you are to believe the Rangers had 1 or 2 decent guys in the 60's and 70's, 1994 was a great year, and then not much else has happened. Pretty freaking sad if you ask me.
I mean really, the 1994 team was a great team. The Rangers retired the numbers of Leetch, Graves, Messier and Richter because of their contributions to that team. Of the four, only Richter was a lifelong Ranger. Leetch should've been one, but Glen Sather is a fucking asshole. Conversely, Frank Boucher was with the Rangers for nearly 30 years, won 2 Cups as a player and another as a coach. He also wore the hat as team GM. Nothing against the 1994 guys, but it really is a slap in the face to the Boucher family that Frank's #7 isn't with 2, 9, 11 and 35.
In what has now become an annual tradition, myself and good friend, "Borgata Ray" made the trip to Montreal for the fourth straight season. Montreal is a great city. There is just so much to do there and the people are friendly. The people have always treated us nice there. We are even remembered by the bartenders in the places we visit, such as "Hurley's" and "Charlie's".  The people have been so kind to us, that it kinda makes you want to learn French!
However, while I don't know many French words outside of "SORTIE" (Exit), as "Oh shit, Lundqvist is in for Raanta, time to hit the Sortie," Lundqvist taught me a French song during this recent trip to Montreal. It goes like this:
After that game on Saturday, even over 24 hours removed from that game, I still have the Candiens goal song, "Allez Montreal" ringing in my head. Thanks a ton King Nothing!
While in Montreal, after doing our normal visits to the Irish bars, the Montreal Market, Schwartz's & some other drinking establishments, I watched the Rangers/Toronto game on my NHL package, via the cell phone. Montreal and Toronto are big rivals although Montreal residents root for the Blue Jays & Raptors. Due to the beefs with Montreal & Toronto and their TV rights, the NYR/TOR game wasn't readily available in most Montreal bars, hence watching it on the phone. From what I got from talking to natives of Montreal, the people there would really love the Expos back and an NBA team. However, the NFL is not really big there, nor is there interest for a team, where in Toronto, there is interest.
As far as the Rangers/Leaf game itself, it's more or less the same for Henrik Lundswiss and the Rangers. Lundswiss put the Rangers in a quick hole and the Rangers couldn't climb out of it.
I thought this would be a sloppy game because it was the first game off of the bye for both teams. Instead, I thought both teams played well. The difference in the game was goaltending. The Rangers fired off plenty of great opportunities but Anderson outplayed Lundqvist for $3.5M less. It was another loss for Hank, where he gave up 4+ goals to a non-playoff team. How fucking regal of him.
Loose legs Lundswiss gave up 3 goals right through his five hole. You could fit a tractor trailer through his legs. Even Hank's own sister, Gabriella, had to be thinking, "close your legs you stunad!"
After once saying, "Give me two goals and I got this", Lundqvist altered his silly and meaningless quote of courage to "We need to win the 3-2 game." I'm waiting for Hank to amend that quote to "We need to win the football score games of 7-6."
For Lundswiss, he was a complete fucking embarrassment. Steve McDonald isn't even cold and he had to be rolling in his grave with the effort & lack of skill Lundswiss displayed on the night the Rangers were honoring McDonald. It was a complete act of disrespect shown by Lundswiss. If the Rangers needed to win a game at home all season, it was that game. Steve McDonald and Ranger fans deserve better, but instead we have to watch the highest paid goalie in the league shit the bed on a regular basis.
While the Rangers would be embarrassed in Montreal because of King Swiss Cheese, the man of three goals allowed in 62 seconds, I still had a great time in Montreal. During my wrestling days, my favorite memories were with my good friends, "The Bison" & "Borgata Ray". And while Bison's real name is Vinny, I don't think I've heard anyone ever refer to him by that name! He's always been our surly celestial Bison.  I've been friends with these monsters for 15+ years now. While this picture makes us look more formidable than the NY Giants offensive line (We couldn't be worse than Ereck Flowers!) we sure did a lot of bar hopping in Montreal! Borgata Ray and I always travel to Canadian cities together for games. Bison has since moved to Florida, so we don't get to see him as much.
The best part about this trip was how Bison showed up. Bison has recently moved to Florida and is in the house hunting process. His money is tied up and he's never came with us to Montreal. In a group text, Ray & I always broke Bison's balls for not coming. We would talk shit on Facebook to Bison and generally just be assholes, as guys are with each other. Well it turned out Bison was going to have off this weekend because of Martin Luther King. See MLK's assassination wasn't all bad! (Relax, I'm joking, settle down.)
While I kept goading Ray to shit-talk Bison for missing another Montreal trip, Bison let me know he would be able to go. So of course I instigated Ray and we kept talking shit to Bison. In the meanwhile, I made sure my room would have an extra bed in it, told Bison all my flight information and told Bison our seat location. We coordinated Bison to land the same time as me and found a seat right in front of us for the game.
Unfortunately, Bison's flight was delayed two hours, so there would be no airport surprise. Instead, Bison, in a Stormtroopers mask, showed up to my room in Montreal. I called Ray, who was in his room and told him to come to my room and we would then hit the bars. When Ray came to my room, Bison, in his Stormtrooper mask, jumped out at Ray and shocked the shit out of Ray.
Just like something out of a pro wrestling show, Bison slowly unrevealed his mask. The look on Ray's face was priceless!  In fact, I recorded this, check it out yourself:
When your one best friend doesn't know the other one is coming to your MTL trip…. pic.twitter.com/2dWwbQo0n8

— BlueCollarBlueShirts (@NYCTheMiC) January 12, 2017
While this is a personal memory I won't forget, it's my blog and I'll share this video if I want to. Thank you NY Rangers for playing in Montreal for making a memory like this happen. Fuck you Lundswiss for trying to ruin it. I fucking hope Donald Trump deports your ass!
Oh and to explain why I called Bison the "PK Subban" of our group. As we were sitting in our seats, we noticed the darkest person in the building was the half Asian-half Puerto Rican Bison. We are so innovative with our jokes.
I talked about this before, but it's worth repeating, especially now, since this trip is over. Despite a touch of food poisoning from a tainted hotdog, which gave me Japanese Flag Ass on Friday night, going to Montreal is worth it. The Canadian dollar is so weak, so this vacation is 3/4 the price of a normal trip! For the price of two 100 level seats at MSG, you can fly, get a hotel, have some drinking/eating money and sit good at the Bell Center. You will also see hardcore fans, rather than people entertaining clients.
I mean how cool is this:
As far as the Toronto/Rangers game, you saw it and know what happened. During another back-to-back, Lundswiss took the easier start rather than testing himself in Montreal. If only he was to know what was to come. Lundswiss was again embarrassed as a cheaper goalie outplayed him. After exploring Montreal's bars and casino, it was finally time for the highlight of our trip – the Montreal Canadiens vs our NY Rangers.
I'm not going to recap the Montreal/Rangers game in full, because again, you know what happened, I just want to give thoughts on the team and game itself.
This loss is solely on Henrik Lundqvist. If you can score four goals against Carey Price, a guy who before he lost last season to injury, won the Hart & Vezina in the same season, there is no excuse to lose. Especially when your goaltender is the highest paid goalie in the league.
I knew Lundswiss would coward out of starting against Montreal. He has horrible numbers there. However, Raanta should've started the easier game on Friday against Toronto. I been saying this all season, Lundswiss has taken the starts against the team with the worst record during back-to-backs. That is going to do him no favors in the playoffs where he will face better teams. As much as I want Lundswiss off this team, we all know we're stuck with him in the playoffs. That's why he should be starting against every playoff team, especially teams in the Eastern Conference.
Due to the bye week, other teams have surpassed the Rangers in the standings. As of right now, the Rangers are a wild card team and could face the Canadiens in the playoffs. Playing Carolina, Buffalo, Vancouver, Colorado and other lowly teams doesn't help. He should've been starting in Montreal and trying to get this Montreal monkey off his back. Instead, he took the easier start which does nothing for the team, especially since he can't win those games either. Raanta has been doing the majority of the heavy lifting all season which means nothing for the team come the playoffs, unless AV & Gorton show they have balls and bench Hank for Raanta.
However, if Raanta does start in the playoffs, it most likely means it's because the Rangers are in a hole and Lundswiss was horrible. It will be a losing situation for Raanta, as if he gets a playoff start, it means the other team is most likely going for the kill.
Last season, Raanta was able to win in Montreal. He looked good, as he got the start here. In fact, when I see Raanta on the road, I'm 5-0-1. With Hank on the road, I'm something like 2-7864789678267347863 if you include Islander/Devil games as road games.
Raanta started against Montreal and made 10 saves on 10 shots. The Rangers took a 1-0 lead after twenty minutes. However, after grabbing a 28oz of Molson Canadian beer and settling in my seat for the second period, I noticed King Nothing was right in front of me and in net. It turned out Raanta had a "lower-body" injury. Who knows what the fuck that means. After all, Marc Staal was reported to have an "upper-body" injury which we've since learned means a concussion.
I've talked about this before too – NHL teams aren't required to disclose injury information like the other leagues, which is just stupid. I really wonder with a team in the gambling mecca of Las Vegas next season, if the gambling industry will put pressure on the NHL to disclose injuries. After all, that's why it's mandatory the NFL has to disclose every nick and dent with their players.
As of this writing, Raanta's injury hasn't been disclosed yet. It must be something serious, as the talk is of right now, that the Rangers will have to call up a goalie for Tuesday night against Dallas. I would expect Hellberg or Halverson to get the call. Halverson got the call when Lundqvist was out with the flu, although Hellberg has seen more NHL action, albeit only in the preseason.
There were several Ranger fans sitting in my section during this game. In fact, Ranger fans were well represented in Montreal, as I heard the "Potvin Sucks" whistle and many "LET'S GO RANGERS" chants. When Hank came out for the second and we all frantically ran to our phones to see what happened with Raana, someone said, "I don't know if this is a good or bad thing that Hank is playing." I said it was terrible and was akin to "Mush" from "Bronx Tale".
It's like Lundswiss wants me to bury him daily, as I've been doing for the past three Cupless seasons. On the first shot he faced in the game, he gave up a goal. You can't make this stuff up.
Spare me the defense talk when trying to defend King Nothing. No NHL team has a defense that is unstoppable. Every NHL defense has flaws that are exposed by NHL level offenses. You can only contain so much. However, the Rangers pay Lundqvist the most in the league to bail out the defense and he's just not capable of doing that anymore. He hasn't been able to do that for some time.
I've always said, that Lundqvist is very lucky he played under John Tortorella and has had Benoit Allaire as his goaltender coach for his whole career. Just look at King Nothing. His prime was when Torts was the coach. Torts employed a shot blocking defensive system. Hank's numbers were inflated because of it. We've seen what Allaire has done with limited time with Cam Talbot & Antti Raanta. Cam Talbot is now posting better numbers than Lundqvist and is making real money as an NHL starter. We might say the same about Raanta next season. At this rate, I would rather see Steve Valiquette lace back up and see what he can do with Allaire!
When Torts was jettisoned out of town, with Lundqvist helping packing the bags of Torts in the process, the Rangers got an offensive minded coach in AV. Lundqvist's numbers have steadily declined since AV has gotten here, which is also part of Lundqvist's aging.
Lundqvist makes $8.5M a year and is the highest paid goalie in the NHL. What does he have to show for it? A 2.72 GAA (29th in the league) and a .907 Save Percentage (33rd in the league). He should be fucking embarrassed to profit off calling himself the King. In fact, he should be embarrassed by this past weekend that he should donate his game checks to the Garden of Dreams. Seriously, does he cash his checks at the bank with a ski mask on? What he's doing is robbery!
Now the most loyal of Hank supporters say he will be fine come the playoffs? WHY? What evidence is there of that? He's been fucking terrible all season and it's been a steady decline. Even the game he had against Philly, it was a vintage game, not a normal game for him. I'm sure Hank will have another good game like the Philly one and everyone will be ranting and raving about him too. I'm also sure that after that game happens, he will have another stinker too. I just don't see how the Rangers are beating any of the top Eastern teams, four times in a seven game series, with this loose legged buffoon in net.
I'm sick of hearing Girardi, Klein, Staal, a deflection or a screen being blamed every time Looseswiss gives up a goal. Joe Michelletti is the biggest offender. I heard that he didn't blame Lundswiss once for any of the 9 goals he gave up over the weekend. It's fucking pathetic. Joe needs to go with Lundswiss. NY sport fans are the smartest around the world. We don't need the sugarcoating bullshit. We like our Keith Hernandez's, Ron Duguay's & men of that ilk, guys who will shoot straight.
Half the time Michelletti makes up screens or deflections for bad Hank goals. I mean, this is the same guy who blamed bad ice for Hank giving up a 100′ goal. NEWFLASH: EVERY FUCKING GOALIE IN THE LEAGUE DEALS WITH GUYS TRYING TO SCORE ON THEM VIA DEFLECTIONS AND SCREENS. LUNDSWISS IS PAID THE MOST IN THE LEAGUE TO BE SUPERIOR THAN OTHER GOALIES TO STOP MORE OF THESE ATTEMPTS THAN HIS PEERS. HE DOESN'T FUCKING DO THAT AT ALL ANYMORE!
Show me an NHL defense that prevents an NHL offense from getting off shots and I'll show you the SORTIE for even trying, because it doesn't exist. Goalies have to make saves. Lundswiss just doesn't do that at a successful rate anymore. His contract is a burden to this team.
What was funny after this game, is people that have argued with me forever about Lundswiss, either apologized to me after this game or just ignored they were ardent supporters and started using stuff I said in my blogs when burying Hank. Sorry assholes, too late to jump on my bandwagon now. Go down with your Lundswiss Titanic!
I mean we all know I've been wanting Hank's contract out of here forever. Just check out these blogs:
http://doisports.blogspot.com/2014/12/ranger-reaction-its-time-to-bench.html – from 12/2014
All you gotta do is check the archives on the right hand of this site – I've been saying this forever. Lundswiss is overrated, overpaid and the Rangers will never win a Cup with this contract. It's great that some of you are starting to see that now, but I don't forget how all you idiots said I was dead wrong about Hank. I will say, seeing some of you hypocrites saying "We should've kept Talbot" was music and justice to my ears!
I always say you can't overreact to one loss or one win. After all, the NHL season is just a bag skate until the real hockey begins – the playoffs. Any one has a shot in the playoffs. Anyone besides Henrik Lundswiss that is.
Because everyone knows me as the Lundswiss contract hater, I got a ton of feedback after Lundswiss got torched like a cross at a KKK rally. The common question was – "HOW DO YOU GET RID OF HENRIK LUNDSWISS?" Here are your options:
Find a fat Italian man in a FILA track suit and hope he knows someone in the Mafia. Have the Mafia make Henrik an offer he can't refuse and force Hank to give up his No Move Clause.
Bench Hank consistently. If Hank is on the bench because Raanta is outplaying him every night, Hank's ego will take a hit. Romo his ass out of here.
Send him to the Wolfpack. Making that left turn at the home of the "Hartford Yard Goats" will bruise his fragile ego.
Be up front with Hank and tell him that it's about the front of the jersey winning a Cup, not the back. Tell him he will not play and will be a healthy scratch until he waives his NMC.
Cody Eakin takes Lundswiss out for good this Tuesday and the Rangers stand there and watch again.
It's really hard to move Hank because of the NMC and his terrible salary. Say Hank offers to waive his NMC. Where can you trade him to? Dallas spends a lot of money on goalies. Vegas will need one. Arizona is a great place to send bad contracts to. Any other team, you will be forced to eat salary unless you take a bad contract back. Plus Lundswiss keeps devaluing himself game after game, where many teams aren't going to give up much. Say you traded Hank for a draft pick. You're still going to have to eat some of his money to make a deal even work. Lundswiss has really handcuffed this team with his deal, just like he knew he would when he signed it in the first place. Again, you can blame Sather, but at the same time spare me the "I want a cup in NY at all costs" talk.
How do you "fix" the broken Lundswiss? That I don't have an answer to. If you could fix slumps, there would be no such thing as slumps. However, perhaps the NY Post, the employer of one of my favorite Ranger reporters, Larry Brooks has the solution:
Should masturbation breaks become the new smoke breaks? https://t.co/XXE7t7zIVw

— New York Post (@nypost) January 15, 2017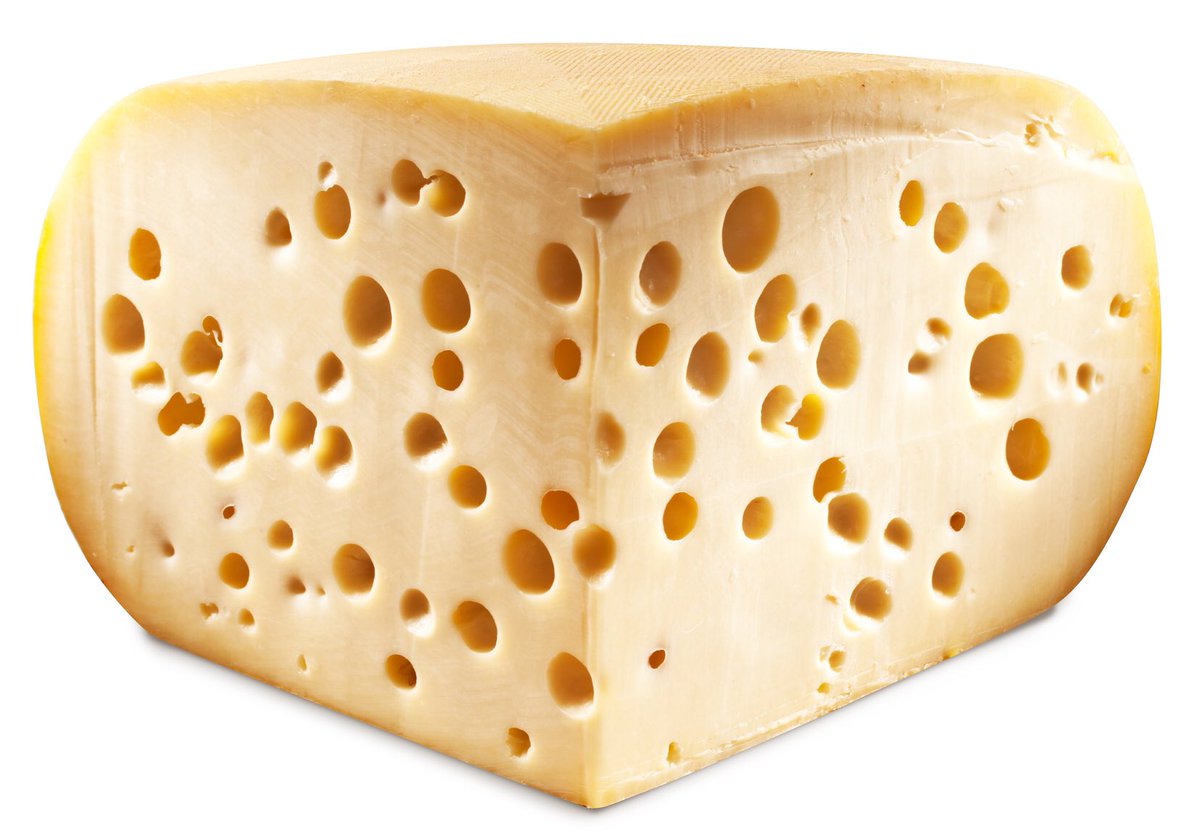 While it is a reality the Rangers could slip and miss the playoffs, I'm going to be optimistic and think that doesn't happen. What I do see happening is Looseswiss getting smacked around like Rihanna near Chris Brown, come the playoffs. (It's ok to make this type of joke here because Lundswiss has also hit a woman before, when he slashed a defenseless Icelander girl and the NHL just ignored that it happened.)
The Rangers have to start holding Lundswiss accountable. He's gotten a free pass for so long based on his reputation. He's being paid the most in the league RIGHT NOW to be the best RIGHT NOW. He's not. He wouldn't even break into the never-ending Islanders three man goalie rotation. What's best for this team is this terrible contract off the books. The second best thing for this team is for this broken down Swedish import to start playing the way he's being paid.
After the loss on Saturday, the Rangers made a roster move today, waiving Marek Hrivik. It was bound to happen with Nash & Buchnevich back. Marek wasn't bad, but he won't be missed either. While on Nash – I thought he was played great in Montreal. I was tracking him a lot and he doesn't look like a guy who is skating around with a bruised up testicle. Z-Bad will be back soon too, so I would expect to say goodbye to Puempel too, who is currently out with a concussion. I think Lindberg may also be waived or shown the press box too. The Rangers do have an abundance of forwards, so I would expect the Rangers to make some sort of offer with these guys for a sorely needed defenseman.
The Rangers host Dallas on Tuesday in MSG. If the Rangers call up Tanner Glass for that game, I hope Tanner does nothing to Eakin. Tanner shouldn't be a mercenary for a team that has treated him like shit all season. Let that sissy Lundswiss defend himself. To be honest, the Rangers should leave Eakin alone, because if they take a major penalty, there is a good chance Lundswiss gives up 8 goals during the 5 minute PP.
As I'm doing this blog, while nothing has been announced on Raanta, I've heard he's definitely out for the week. Lundswiss said he wanted more action and he'll get it, in three winnable games with the Stars, Leafs and Wings on tap. Please save me the "King is back" shit if he has a good game in any of the three. When this motherfucker can handle an Eastern Conference playoff team, let me know.
Depending on my work schedule, I should be back on Tuesday night after Dallas.
As they say in Montreal, "au revoir!"
Win or lose, as always,
LET'S GO RANGERS
Sean McCaffrey
BULLSMC@aol.com
@NYCTHEMIC on the twitter machine