What's up everyone and welcome to another blog here on BlueCollarBlueShirts.com. As always, previous blogs, road-trip reports and all that other good jazz is located on the right hand of the site via the search bar or by clicking the tags.
We are a little over a week removed from the Rangers not-so-shocking first round playoff loss to the Pittsburgh Penguins. I was going to write something up earlier this week, but I figured I would let things settle a bit, and try to assess.
It's just depressing and reality sets in when you walk down 33rd street and see every Rangers sign & banner gone from every bar. Penn Station is littered with homeless drug addicts, not a blue sweater to be seen. MSG has traded their Ranger promo ads with ads for monster trucks and the circus. RANGERSTOWN now looks as desolate as a city in the Walking Dead. Blah.
Rangers break-up day was just as disgusting as Game 5 itself. If you haven't seen it by now, here's an angry and defiant Dan Boyle talking to the media:

Dan Boyle was calling out New York Post reporter Larry Brooks and his fellow NY Post reporter, Brett Crygalis. Brett Crygalis, the "Brett whoever?" guy, wasn't in the building, as he was covering the Islander/Lightning game. The reason Crygalis was covering a NY team playing in Florida is because the Rangers made Game 82 the most important game of the season. It's funny, that with all the reporters at Rangers break-up day, not one of them had the balls to ask Marc Staal "are you still not scared?"
I went over the tanking issue on my last blog, which you can read by clicking here ,  so save me the anti-tanking speech. All the Rangers had to do in that game with Detroit was start Hellberg & bring up some kids from the Wolfpack. The Islanders are still alive in the tournament. That's all that matters. For some reason, I can see the Isles going to the Stanley Cup, just because it is the one thing I want to see the least, so it will be just my luck.
Back to Boyle vs Brooks, I know why Ranger fans and why the Ranger organization can't stand Brooks. Just look at the history of Brooks. He started covering the Islanders during their hey-day.  He had to admit some  NYR success in 1994, but called that NYR team a "bought team." Is he wrong? Perhaps not, but you could debate it. Brooks then went on to cover the Devils. With all his Islander and Devil columns being buried all the way in the back of the paper, with the two day old Belmont racing results and the out-of-town scoreboard, every Brooks column seemed as important as a modern day article on the WNBA.
Realizing that more people were reading Mr. Hondo than Brooks talking about Stanley Cups for the Islanders & Devils, Brooks started covering the Rangers. You can see he gets his shots in, but when he does it, is he really off? I mean the Rangers haven't won a Cup in the 16+ years since Sather has been here (15 as a GM, 1 as team president.) Perhaps the anger for Brooks should be directed to Senile Sather who has traded away every single first round pick he's ever had in these last few years.
For Brett Crygalis, no one knows who he is and this is the only time people have ever learned how to correctly spell his last name. Boyle couldn't even say it. He's a non-factor in all of this.
So Boyle goes off on Brooks, by name and I think Crygalis was just guilty-by-association, since they both work for the same daily. When it comes down to it, Brooks wasn't wrong. Other reporters were quick to defend Brooks, just because of their code. They were also defending their profession, which some have ridiculed as "jock-sniffers with pens."
It is funny though, how every reporter after this incident, like Rangers Report's Rick Carpiniello (who is standing right next to Boyle) verbally berated and attacked Dan Boyle on social media. How come they didn't walk away from Boyle? How come they didn't tell Boyle he was wrong to his face?  Instead, they all ran to twitter to talk shit about Boyle and they couldn't get to their computers fast enough to slam Boyle in their respective columns. That weak shit from the reporters must've been caught contagiously through the Rangers locker room. I guess you are what you report!
When you look back at what Brooks wrote, I think he's right. It's the same stuff I've been saying from day one too, just like Brooks. The Rangers fucked up. The Rangers should've kept Stralman for the same money they gave Boyle. Boyle is too old. Boyle was a great player, but he's not anymore, just like Henrik Lundqvist! (Still waiting for a reporter with balls to call out Lundqvist for his high cap hit and below-average play.) Boyle was a defensive liability.
Sorry Dan Boyle, you were wrong. Truth hurts and so did watching you out there. I just wish you were as defensive on the ice as you were with Mr. Brooks. You should've used transferred your anger for Brooks and took it out on the Penguins.
On an aside, I just wonder how many Rangers are affected by what's written and said about them. I wonder if that affects their psyche. The truth always hurts  worse than a lie. A lie can be exposed quickly. It looks like the truth got to Boyle, leading to this meltdown. I can understand the hate for Brooks, but he wasn't wrong. What was wrong, was Sather signing Dan Boyle for 2 years at $4.5M per.
Gotta ask, where are the paid reporters to call out the horrible job Sather is doing?
This past week I read about a million different options to fix the Rangers. I'm sure I will read a million more in the upcoming weeks, whether it be in the papers, blogs, tweets, facebook or just talking to people in general.
The graphic above is one of the more ridiculous things I've seen when talking about a Rangers rebuild.
There's one thing I haven't read anyone say yet and really, it's the best and only way to fix the Rangers- FIRE GLEN SATHER.
I've been whining, complaining, ranting and raving for the last two years – Sather has to go. Who else keeps a job for 16+ years without a championship? Sather is the only one to do it in NY and I'm sure if I went around every league and looked at every professional sports team, Sather is the only one to have a job this long without hardware.
Sather has got to go for the Rangers to successfully build a winner. That's the bottom line. People can write up a million different trade scenarios, free agent ideas and everything else, but it all starts at the top.
Sather gambled for a winner and lost. When you lose, you have to walk away from the table. It's time to get up Sather.
Save me the "Gorton is the GM" stuff. Sather is still the puppet master and Gorton is Sather's protege.
The Rangers need to start from the top down, and since Dolan isn't going anywhere, he needs to get his head out of his guitar and realize that while the Rangers are profitable, they will be even more profitable with a Cup win.
Watching the Islanders success drives me mad. Just like how it drove Steinbrenner mad when the Mets had success. It's too bad the Rangers have an owner who only cares about money. Steinbrenner was crazy at times, but at least you understood the reasoning for his mania. I just don't get how you keep a guy, in any job, that brings you no results for 16 years.
In the new cap era, which started in 2012, (We'll leave the Redden, Gomez, Drury, etc deals alone), here are the best moves Sather has made:
Trading Michael Del Zaster to Nashville for Kevin Klein.
Re-signing Mats Zuccarello.
Hiring Coach Alain Vigneault. I'm in full support of AV. I don't blame him for this season. Fact is, he's one of the most winning coaches in NY Rangers history, produced a Cup appearance and an ECF appearance. Can't blame him when his goalie short changes him and he has an old and tired defense. I blame Sather for this season before I would ever blame AV.
In the new cap era, here are all the misses Sather has had. Please note, when these deals were made, I said they were all terrible deals at the time. Just check the archives of this site for the proof:
Re-signing Henrik Lundqvist at $8.5M until he's 40 years old. Aging goalies rarely get better. Not one team has won a Cup in the cap era with a top 5 paid goalie. Unless Nashville pulls it off this year, that stat will remain the same at the end of this season.\
Re-signing Girardi and Marc Staal to major money and years when their best years were behind them.
Trading away Duclair in the Keith Yandle package. Getting Yandle was a smart move. Giving up Duclair, when you could've packaged other prospects was not. Giving away youth has been a staple of Sather's system, as Sather has tried to build a team around his overpaid goalie. It's amazing, just look at the NFL. When a team wins a Superbowl, 31 other teams try to copy that success. You see teams trying to get better defensively, since the Broncos won a championship with a defense. Every team that is winning Cups, the Blackhawks & Kings specifically, are winning Cups with a well balanced team of great offense, stellar D and good goaltending. Lundqvist is not even a top 5 goalie any more, the D is out of wack and the offense is non-existent. But hey, the Sather way is to overpay a goalie and think he can win a Cup all on his own.
Trading away two number 1 draft picks in the Ryan Callahan for Martin St. Louis deal: If the Rangers pulled it off in 2014 or 2015, this wouldn't sting as much, but the fact is, you can't win a Cup with a top 5 paid goalie & the Rangers didn't win. I have no problem with trading for MSL, but you didn't need to give up the picks too. MSL was on his way out, and Sather overpaid for MSL. Now, the Rangers are a team of older players with no draft picks in sight. Ask the Nets how that has worked out for them in recent seasons.
Trading away Cam Talbot for 2 second rounders- Talbot is a starting goalie now in the NHL. You know my spiel already. The Rangers should've got rid of Lundqvist last season, kept Talbot and use the $8M in savings on Hank's contract for the offense. Sather went with experience and a guy breaking down, instead of an up and coming star. That's been Sather's mission since 2012.
Trading Carl Hagelin to the Ducks for Emerson "FUCKIN" Etem- I've talked about this trade to death on this blog. In a word, this trade was "retarded." Perhaps the worst trade Sather made. It was so fitting to see Hagelin score on Lundqvist in the playoffs.
Letting Stralman walk and signing Dan Boyle – Instead of a great lock down defender who was getting better offensively, Sather once again went with the older guy who was breaking down. Complete fail.
Letting Dorsett go and signing Tanner Glass – Glass picked it up a bit this season, but Dorsett, for the money, was the better player.
Go ahead, come up with all the scenarios you want. It wouldn't be surprise if Sather let Yandle walk in the same vein he let Stralman walk because Sather is that senile.  Bottom line, Sather is running this team and the moves he's made in the last few seasons are screwing the Rangers now. There is nothing to look forward to in the draft. The best thing to look forward to is if Pavel Buchnevich will wear a Rangers sweater in October. That is, if Sather & his goon squad don't trade him for Jarome Iginla first.
When you look at the last few runs, in my opinion, the Rangers best shot at a Cup, on the ice, was last season. It should've been done last year, but again I must bring up the dreaded "What if Zuccarello doesn't get hurt?" question.
Just look at the last few runs:
2012- the lockout shortened season saw the Rangers lose to the Devils in 5 games. I wasn't really expecting a Cup this year, so I was happy to see them go this far. By the time they got there, they were just so beat up from all the shot-blocking, that the Devils made short work of them. One must bring up, ever since Torts left, Lundqvist has been exposed more and more. Amazing how a goalie can scream his head off at his defense and what happens when his team no longer blocks shots anymore.
2013 – Boston destroys the Rangers. I expected that because Boston owned the Rangers Lundqvist that whole season. They were just too big.
2014 – the Cup year. This was more of a Cinderella run than anything. Everything went right for the Rangers, expect for the highest paid goalie in the league blowing every 2 goal lead he had. What if Lundqvist played as well as Jonathan Quick did that series?
2015 – the Game 7 ECF to Tampa season. Rangers blew it. Zucc was hurt. McDonagh was hurt. Yandle was hurt. Injuries are part of the game too. Still, when your highest paid goalie in the league is giving up back-to-back touchdowns (6 goals), it's tough to win. We saw Lundqvist give up 6 goals to Pittsburgh too, can't win like that. I really felt this was the year the Rangers should've got it done. They should've rode Talbot. The defense played better in front of him. The Rangers were the President Trophy winners and this should've been their time to get it done. Once they lost that Game 7, it was over.
2016 – I thought the window was closed after the loss to Tampa. Some held hope that the window was open a crack. The loss to the Penguins officially slammed the window down on the Rangers. It's over guys. It's time for a rebuild. Even while I thought the Rangers had no chance, the fan in me wanted to believe, and I did. This was a tough season to take.
Moving forward, after these last three seasons, especially, it's tough to get my hopes up. I really had my hopes up in 2015. I thought if the Rangers tanked that last game to Detroit and played the Atlantrash division, they had a shot. Once they decided to play for the Penguins, it was over.
As far as next season, of course, I'll still watch, attend games and go on road-trips, I just won't have the same expectations. Call it a S&M thing, being a fan of torture or wanting to know what a Jets fan feels like, but I'll still be there. I just don't expect anything from this team anymore, especially with Lundqvist in net and that contract on the books.
So what can the Rangers do to improve for next season? They gotta get rid of Sather, and that won't happen. They gotta get rid of Lundqvist's contract, and that won't happen. They gotta get rid of Girardi, Nash and Marc Staal, and quite frankly, I don't see that happening either. The Rangers are in salary cap hell, due to Glen Sather.
I read all these silly trade scenarios, and really, can someone explain to me why a team would trade for all the bad Ranger contracts and give up their best players to the Rangers? This isn't "BE A GM" in "NHL 16" on very easy/salary cap off mode. I see people saying trade Girardi to the Oilers for some of their young guns. Do people even think of the other team? Why would the Oilers do that? Their defense is bad enough, now they want Girardi?
Larry Brooks, yes that infamous Larry Brooks, wrote something about trading Ryan McDonagh. I would, at the very least, explore that. I'm not saying to trade the Captain, I'm just saying it's one option to look at before making any moves.
Before people run at me like they did to Brooks, here's the point –  McDonagh & his contract brings back the most value. Do you think any team will trade for Lundqvist, Nash, Girardi or Staal and their contracts? Absolutely not. If McDonagh is packaged in, then maybe, you can get a deal.
The Rangers built to win now and failed. They made their bed and now they have to lie in it. There are some big free agents out there, like a Stamkos. However, are Stamkos best days behind him? He is coming off a serious condition. And for the money he wants, is he worth it? It's not Tampa can sign-and-trade him for Rick Nash, and even if they could sign him, why would Tampa want Rick Nash?
Quite frankly, the Rangers are a fucking mess and the best way to get better is through the system. It would've been nice to have draft picks and Duclair, but Sather is senile. Hopefully, Buchnevich can help the team. Skjei & McIlrath should be a starting unit, especially with Boyle officially retiring. Eric Staal shouldn't be retained. He said something along the lines of, "The Rangers didn't see me at my best." Sorry, the Rangers have no time to wait for you to play your best. Goodbye!
As much as the 2014 Game 6 ECF GWG by Dom Moore will always be remembered, he needs to go too. The Rangers need to get young again. This veteran core, as much as we grew with them, got fond of them and cheered for them, FAILED. The role of any GM is to assess players like stocks and know when to buy and sell. The Rangers gambled and lost. It's time to sell when you still can, even if you're taking a loss and try to find new stocks to increase your portfolio.
Do the Rangers have a shot at the Cup next season? You would like to think so, but realistically, probably not. The Rangers need to see what they got with the Wolfpack. Give them some ice time. They need people with desire, not people who have cashed plenty of checks and lost their way. If Drouin is still a whiny bitch in Tampa, I would make a play for him. He needs a change of scenery. If the Rangers could dump some contracts for a first round pick, that would be a win too.
The bottom line, it's hard to say who stays and who goes because Sather is running this Titanic. He's failed Ranger fans time and time again. His biggest mistake was building around a goalie. Look around the league, the most successful teams are the ones with goalies making 1/2 or 1/3 of what Cranky Hanky is making. Fucking Greiss of the Islanders and Murray of the Penguins are putting on highlight reels every night and they make $8M less than Lundqvist! Sorry you Lundqvist fan boys, he's had a great career, I know what he means to you, but you're not going to win with him.
Stepping away from this pile of misery known as the Rangers, the NHL has listed their finalists for their season-end awards. Let me make it known, the NHL knows who won already, but are only releasing the names of the top 3 vote getters.
Here's what we know, from NHL.com:
Jagr, Zuccarello, Dupuis named Masterton finalists
As much as I would like to see Zucc take home this award, how can it not go to Jagr? If John Scott as NHL All-Star MVP  was the NHL feel-good moment of the year, Jagr winning this would trump that.
Barkov, Eriksson, Kopitar named Lady Byng finalists
Does it really matter? I guess I would go with Kopitar, but I wouldn't be shocked with any of these guys winning this.
Burns, Doughty, Karlsson named Norris finalists
Doughty has to win this in a land-slide. It's not even up for debate.
Bergeron, Kesler, Kopitar named Selke finalists
This is another tough one. I could see Kesler or Kopitar getting this. Of course saying that, watch me be wrong when Bergeron wins!
Bishop, Holtby, Quick voted Vezina Trophy finalists
This has to be Holtby's award. Noticeable omission: the highest paid goalie in the NHL, Henrik Lundqvist! What a king!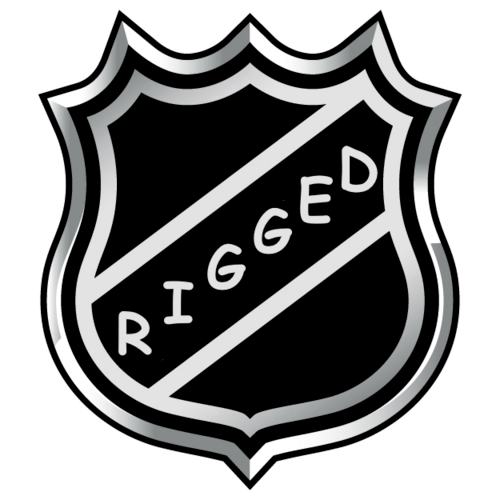 Every year, no matter who wins the NHL draft, it always feels that bitch-ass Bettman had his grubby paws involved. When the Penguins won the draft after the lock-out season, especially with the franchise in near-bankruptcy, it seemed like Bettman just handed them Sidney Crosby. The way the Oilers have been winning lotteries has also turned heads.
Last night, the Toronto Maple Leafs, a team that the NHL would like to see be a winner, since after all, hockey is Canada's game, got the number 1 pick for the 2016 NHL draft. They will draft stud Auston Matthews. While not as hyped as McDavid was last year, Matthews brings some pop and will help a team that tanked during the season to get him.
Here's what went down last night:
2016 NHL Draft Order:
1. Toronto Maple Leafs
2. Winnipeg Jets
3. Columbus Blue Jackets
4. Edmonton Oilers
5. Vancouver Canucks
6. Calgary Flames
7. Arizona Coyotes
8. Buffalo Sabres
9. Montreal Canadiens
10. Colorado Avalanche
11. New Jersey Devils
12. Ottawa Senators
13. Carolina Hurricanes
14. Boston Bruins
Many experts are calling this upcoming draft class a deep one, although, not as deep as last year. Who knows what the future holds. I was just surprised the Oilers didn't win it. Imagine Matthews and McDavid on the same squad?
How crazy is this – leave it to an American, in Matthews, to be the new face of Canada, leading the Toronto Maple Leafs? Who would've thought that in 1928, when two years prior, Conn Smythe built a team of Canadian players in NY and won a Stanley Cup?  For Mathews & the Leafs, they will look to exorcise their demons and win their first cup since 1967. I'm sure they will get a Cup before Lundqvist does!
The NHL playoffs are now in the second round, with two games down in each series. The most noticeable omissions from the second round: the Kings, the Blackhawks and the Rangers.
We already know the Rangers problem, so that shouldn't be a shocker. The Blues saved Hitchcock's job with a Game 7 win over the Blackhawks, while the Sharks finally found a way to beat the Kings in a series. I'm surprised to see the Kings & Hawks out. Many people had the Kings winning the whole tournament. Many people, like myself, had the Hawks going to the Stanley Cup.
People use the excuse of "they played too many games and have played deep into many seasons" for the Rangers, whenever they come up short. However, the Kings and Hawks, winners of 5 Cups in the last 6 years combined, always found a way to overcome fatigue and the NHL schedule. Perhaps this was the year they couldn't. I don't think the Blues or Sharks are better than the Kings or Hawks. The Blues or Sharks could win the Cup this season and I still think the Hawks & Kings would have better odds to win the Cup over those two teams next season.
With teams like NYR, Blackhawks and the Kings out of it, we will see some new faces highlighted on NBC sports, that is, if Pierre can come up from air after sucking Crosby off.
My prediction has always been the Capitals over the Hawks. Now, I don't know who comes out of the west, which is a good thing, you gotta watch to find out.
I think the Caps will beat the Pens in 7, while the Isles beat the Lighting in 7, just to stick that Game 82 right up my ass. Watching Tavares & Greiss show up every night for the Islanders makes me want to kick Nash & Lundqvist in the balls.  Barring injury, I just think this is the year that the greatest player in the league without a Stanley Cup, Alexander Ovechkin, finally gets it done.
Unlike last year, I will be watching every Cup game. It was too painful last year to watch.
That about wraps up my thoughts on this disappointing 2015-2016 Rangers season. There's stuff to look forward to NHL wise, such as the rest of the Cup playoffs and the draft. It seems like a lock that Vegas & Quebec will get teams for the 2017-2018 season and that should be announced soon as well. The expansion draft will be interesting. Can the Rangers get rid of their bad contracts this way, or will the No-Move Clauses apply? If the Rangers can get rid of some of the bad deals, it could speed up their rebuild. And make no bones about it – this is a team that needs to rebuild. Simply trying to build around Lundqvist for next year will produce the same result as the last 10 seasons. I don't care who they get on defense, the Rangers won't win with that contract.
As far as this blog, I'll jump in and out, based on what moves the Rangers make. I would really like to get more support for my Frank Boucher petition. The guy needs to have his number in the rafters, especially with the Rangers celebrating 90 years this season. I'll also take a look at some other on-goings in the NHL.
I hope everyone is still wearing their Rangers gear like I still am everyday. Win or lose, no matter how bad and heartbreaking the loss, I bid you these three words…
"LET'S GO RANGERS!"
Sean McCaffrey
BULLSMC@aol.com
@NYCTHEMIC on twitter