What's up everyone and welcome to another blog here on BlueCollarBlueShirts.com. In my last blog, in the recap of the Rangers win over Washington, I talked a lot about playoff seedings & scenarios and why you can't go nuts about them right now. In case you missed that blog, you can read it here:
After beating Washington on Sunday afternoon in MSG, and again, it was a game the Rangers should've won, the Rangers dropped a 3-2 shootout loss to the Montreal Canadiens on Tuesday night.  After tonight's game I checked social media, watched the Rangers post-game show and watched AV's press conference. The reaction to this 3-2 shootout loss was mixed. You have some fans saying it's the end of the world, because the Rangers have now dropped both games to Montreal this season, with a third to be played on March 4th. Obviously, those fans are banking on the Rangers drawing the Canadiens in the first round of the playoffs. If the playoffs started today, the Rangers and Canadiens would draw each other in the first round. That said, the Atlantic division has been nuts and with 23 games left to play, you can't bank on NYR vs MTL as something set in stone.
The MSG crew, who never hide their "homer-ness" at all, had the same reaction I had – it was a good game and Montreal won a shootout. In case you overreacted and thought this loss was the end of the world, shootouts don't exist in the playoffs. Despite being 0-2 on the season against Montreal, I would still rather play Montreal (or any team in the Atlantic) than having to see the MeTRIO of Terror in Pittsburgh, Washington or Columbus. Let those three teams eliminate each other and hopefully, the Rangers only have to play one of those teams – in the Eastern Conference Finals.
But all that stuff is still far away. As Boomer Esiason says, "one shift, one period, one game." However, as Ranger fans, we all understand the mission, we all know what our goal is and we are excited. We want to be talking about the Cup playoffs and envisioning what's best for our Rangers. We all want to be drinking beer at 10AM, as the Rangers come down the "Canyon of Heroes" on a sunny June day. Just as I said after the Washington game, this game against Montreal tonight is something we will all forget come the playoffs.
The only thing Ranger fans should care about now, as we hit the final stretch of the season, as we sit at the 3/4 mark of games played, is making sure no one gets hurt. It's why I'm surprised Alain Vigneault abandoned his statement of resting guys throughout the season. After Clendening played once for a scheduled rest day of Dan Girardi, it never happened again. Clendening gets spot starts because of various injuries. The Ranger top forwards have not been rested, aside from injury, either. Brandon Pirri, once thought to be a key to this Rangers PP, has been in the press box for the last ten games. Matt Puempel, owner of a hat trick this season, also gets limited playing time.
As I mentioned a few times on this site, I expect some sort of roster change between now and the trade deadline. Shattenkirk seems to be the pot at the end of the rainbow, but you can't keep trading your future for rentals. I don't think Gorton will do that, unlike his senile predecessor. Last year, Gorton went for Eric Staal. The move didn't work out, but look at Staal this year. Perhaps Staal should've got time with the first line guys, rather than being a third line winger. Gorton has had a good track record in his limited time here, so it should be interesting to see what hand he deals for us fans, come the trade deadline.
Let's get to the box score, courtesy of ESPN.com, followed by my thoughts and opinions from the game:
1st Period Summary

Time
Team
Scoring Detail
MTL
NYR
3:55

Andrew Shaw (8)
Assists: Alexei Emelin, Shea Weber
1
0
10:03

Oscar Lindberg (3)
Assists: Jesper Fast, Brady Skjei
1
1
Time
Team
Penalty Detail
5:29

Michael McCarron: 2 Minutes for Illegal check to the head Brady Skjei
15:00

Alexander Radulov: 2 Minutes for High-sticking Ryan McDonagh

2nd Period Summary

Time
Team
Scoring Detail
MTL
NYR
1:42

Shea Weber (14) (Power Play)
Assists: Max Pacioretty, Andrei Markov
2
1
9:26

Rick Nash (17)
Assists: Ryan McDonagh, Jimmy Vesey
2
2
Time
Team
Penalty Detail
1:34

Nick Holden: 2 Minutes for Interference of Tomas Plekanec
11:09

Brendan Gallagher: 2 Minutes for Interference of Henrik Lundqvist
14:50

2 Minute Bench Penalty for Too Many Men on the Ice Tomas Plekanec (Served by Chris Kreider)

3rd Period Summary

Time
Team
Scoring Detail
MTL
NYR
No scoring this period
2
2
Time
Team
Penalty Detail
13:56

Mika Zibanejad: 2 Minutes for High-sticking Alexei Emelin
15:09

Andrew Shaw: 2 Minutes for Tripping Marc Staal

OT Summary

Time
Team
Scoring Detail
MTL
NYR
No scoring this period
2
2
Time
Team
Penalty Detail
No penalties this period
Shootout Summary

Team
Detail
MON
NYR

Shootout GOAL scored by Mats Zuccarello on Carey Price
0
1

Shootout attempt by Brian Flynn MISSES
0
1

Shootout attempt by Mika Zibanejad saved by Carey Price
0
1

Shootout GOAL scored by Alexander Radulov on Henrik Lundqvist
1
1

Shootout attempt by Derek Stepan saved by Carey Price
1
1

Shootout attempt by Max Pacioretty saved by Henrik Lundqvist
1
1

Shootout attempt by Jimmy Vesey saved by Carey Price
1
1

Shootout attempt by Alex Galchenyuk MISSES
1
1

Shootout attempt by J.T. Miller saved by Carey Price
1
1

Shootout GOAL scored by Paul Byron on Henrik Lundqvist
2
1
Goaltending Summary
Montreal Canadiens Goaltending

Player
SA
GA
Saves
SV%
TOI
PIM
C. Price
30
2
28
.933
65:00
0

New York Rangers Goaltending

Player
SA
GA
Saves
SV%
TOI
PIM
H. Lundqvist
28
2
26
.929
64:37
0
For a game that could potentially be a first round playoff preview, the crowd sure was quiet. You could hear the suits eating their sushi on TV. When you didn't hear the crunching of California Rolls from the 100's, you heard Joe Micheletti's odes of the burning desires, in his loins, for Henrik Lundqvist.
Joe Micheletti, as usual, was the weak link of this broadcast. He started the night off by saying Montreal doesn't score many goals. He ignored the fact that Montreal lit up Lundqvist like a Christmas tree during the last encounter of these two Original 6 teams. The game started off very hectic for the Rangers. With Lundqvist flipping and flopping like a fish out of water, Marc Staal & Brady Skjei prevented goals at a wide open net, while Zuccarello dove to block a shot. Montreal didn't score on this initial chance because of the Rangers defense, but that didn't stop Micheletti from pre-ejaculation when talking about his Swedish Savior.
However, the Rangers defense couldn't bail out Lundqvist the entire game. With Lundqvist still unsettled, Montreal capitalized and Andrew Shaw got the first goal of the game, before 5 minutes could even pass. For the highest paid goalie in the league, Lundqvist sure does lose his stick a lot. I wonder if he's good at "The Worm", because he spends a lot of time on his belly during these games. It was just another "Jeykll & Hyde" game for Mr. $8.5M Cap Hit, where he played well at certain points, but on the two goals he gave up, you just had to say, "What the fuck?"
Despite being out-shot and out-hustled a bit, the Rangers would tie the game up at the half-way mark of the first period. An errant puck bounced off Skjei's skate, Jesper Fast grabbed the puck, skated up ice and found Lindberg near the crease. 1-1 game.
For the fourth line, this was a huge goal. Fast and Lindberg seem like two guys who could be traded for a defenseman and no one would bat an eye. Most of my twitter feed was shocked that Fast actually did something! Fast & Lindberg, who have shown limited flashes of brilliance in their short careers, have really just been bodies for the team this year. This is probably where all this "Trade for Brian Boyle" talk comes from. While Fast to Lindberg produced a goal tonight, would any Ranger fan truly miss either guy if they were traded for a better piece? I still say Fast won't be here when the Rangers hang Ratelle's 19 in the rafters.
The teams took a 1-1 tie into the first intermission. The Rangers, despite having two power plays to Montreal's zero, were out-shot 10-7. More on the PP to come in this blog.
Nick Holden would be banged for a holding call on Plekanec 90 seconds into the second period. 5 seconds into the PP, Shea Weber took a 85′ clear shot at Lundqvist. As has been the case all season, Lundqvist couldn't handle a long and deep shot. To Weber's credit, the puck was flying like a drunk driver on a wide open Long Island Expressway lane at 4AM. Still, $8.5M for a goalie who can't stop the "long ball." Kind of like the Giants defense against the Packers this season.
You can say Weber is one of the better players in the league and the velocity of the puck was so ferocious, that it was tough. End of the day, it was a clean and unobstructed shot. Even Micheletti struggled to make up a deflection or screen excuse, but stopped himself when he saw the replay. That's how you know it's bad.
Yes, Weber is good, but so is Mats Zuccarello. Canadien goalie, Carey Price, who looked like the Vezina winner of two seasons ago, (He was injured last year.) stopped Zuccarello on two similar shots.
While on Zuccarello – while he did not score a goal tonight, I was very impressed. He took 8 shots tonight. 2 were stone cold saves by Price. 2 were blocked. 4 of them were either deflected or went wide. However, I was just happy to see him shoot. For one night at least, the Barry Beck comparisons were gone. Zucc kept on shooting all game, and really, that's what we want to see. I have no complaints with him shooting and missing or having a shot saved, because you have a better chance of scoring this way, rather than a Zucc extra pass that goes for a turnover.
Carey Price was dominant for the Canadiens. However, he was human. After stopping Rick Nash on a breakaway, Rick Nash got another breakaway, and this time connected. I go to Steve Valiquette here. During a commercial break, Vally talked about how goalies love when players deke on a breakaway/shootout attempt. The deke slows the play down, as opposed to skating at the goalie and shooting with a better chance of deception. Good analysis from Steve here. Vally would look kind of prophetic later on, as the game went to a shootout, and the players who deked did not score.
I want to point out that while I think Joe Micheletti has been horrible this season, Valiquette & Duguay have been great all season. We all know Sam Rosen is tailor-made for his job, the Papa John shills aside. I think Trautwig lives in a van down by the Hudson river, considering he's at MSG every night for Knicks & Rangers. I'm sure he probably covers the circus when that's in town. When I say circus, of course I'm referring to James Dolan, who is the resident clown of MSG.
After 40 minutes, the teams were tied at 2-2. I really thought the Rangers would break open in the third period, since they are the best scoring team in the third period in the NHL. However, Carey Price was in a different zone and simply was phenomenal.
Not to be bested, Lundqvist had to survive a rough start to a third period. Montreal ripped off the first 5 shots, early into the third period. Montreal would slow down a bit and the Rangers would take the offensive. Both goalies stood their ground and the game went to a 3 vs 3 overtime.
I've talked about the overtime in the NHL countless times in this blog. We all have different opinions on it. I get it though. You can't have hockey games going into triple overtime every night during the course of an 82 game season. The playoffs are a different animal, hence different rules. The 3 vs 3 is very exciting, as long as you have no skin in the game.
While Lundqvist made a few good saves and his goal post was deserving of a "star of the game", Price made the biggest save of overtime. After a shot that ringed off the post for Montreal, the Rangers raced back the other way, as the final seconds of overtime ticked off the clock. The Rangers, on a two on one, saw JT Miller get absolutely robbed by Price. You can blame the puck placement of Miller's shot if you want, but you can't deny the save Price made. In fact, watch it for yourself, as my words don't do it justice:
With that save, the teams went to the shootout. In the shootout, Price bested Lundqvist in the fifth round. Again, credit to Valiquette for talking about the deke prior to any of us even thinking about a shootout taking place.
While you would think it's my modus operandi to blame Lundqvist for the loss, my feeling is contrary. On this loss (again a loss I wouldn't go nuts about, it's a shootout) I largely blame Rangers Coach Alain Vigneault. If you're looking for something else to blame before you say Price was better than Lundqvist, you can blame the powerplay unit, which also ties into coach Alain Vigneault.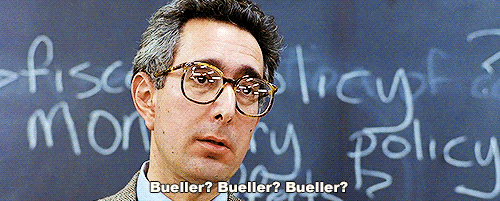 The Rangers went 0-4 on the PP, with two of the PP's not even registering a shot on goal. The Rangers also had some 4 vs 4 time, as well as the five minutes of 3 vs 3 in the overtime. During these situations, Michael Grabner did NOT get on the ice at all. What more does Alain Vigneault need to see? The powerplay has been fucking horrible for some time now. I know I've discussed Grabner and the PP ad nauseam on this blog, but really, what the fuck?
It's been over a month since I've been saying this and I've yet to see one MSG analyst or any of the Rangers media bring this up. Where is Michael Grabner? Why is AV planting his best scorer and fastest player on the team firmly on the bench? Did Grabner bang AV's ex-wife or something? I don't want to hear how the PP doesn't fit Grabner's skill set. With the way the Rangers PP is going, I could be on the PP and you couldn't tell the difference. Grabner has had a good nose for the puck and his line has been great. Why are we ignoring him?
Even if you're one of these people that believe Grabner's skill set doesn't work for a PP (Again, that theory is ridiculous), why would you want your fastest player on the bench during open ice situations, especially in OT? Most 3 vs 3 goals are scored via the breakaway. How does Grabner score a bulk of his goals? THROUGH THE FUCKING BREAKAWAY! All that open ice is beneficial for a speedster like Grabner. The fact that Grabner converts on a lot of his breakways is a bigger bonus, you don't have to worry about rebounds!
The Rangers PP was 0-4, had about a minute of 4 vs 4 and five minutes of 3 vs 3. To have your best player sitting during these situations makes no sense to me. Does Grabner have a bonus for goals scored in his contract that the Rangers don't want to pay, akin to a pitcher earning more money for innings pitched? There is no logical explanation to sit him in these situations. How am I the only one saying this? I have seen several of you who read this blog start to say this now too. Where is the media? How come no one is pressing AV on this? Everyone is going about this like it's normal to suck on every PP. Seriously, if Kim Jung Un wanted to build a stink bomb, he should just hire the Rangers PP!
You're not going to win many playoff games if your team can't convert on man-advantage situations. We know Lundqvist isn't the same goalie of old, so the days of eking out a 1-0, 2-1 win are over. The Rangers need the 3, 4, 5 goals scored a game to win games these days. Even during the recent four game homestand, that the Rangers swept, they scored 4 goals in each game. I know about the Caps score from Sunday, but keep in mind everything else from that game that I went in depth about in my last blog. (Back up goalie started for WSH, WSH played two times in less than 24 hours, etc.)
There is no question that Price was better than Lundqvist tonight as Lundqvist's goal post/crossbar had more rubber on it than Hank's jersey & pads. However, you can't pin this loss on him. AV's player management is on the hook for this one goal loss.
Here's a look at the always changing Eastern Conference standings:
| | |
| --- | --- |
| | Canadiens |

| | |
| --- | --- |
| | Senators |

| | |
| --- | --- |
| | Maple Leafs |

| | |
| --- | --- |
| | Panthers |

| | |
| --- | --- |
| | Bruins |

| | |
| --- | --- |
| | Lightning |

| | |
| --- | --- |
| | Sabres |

| | |
| --- | --- |
| | Red Wings |
| | |
| --- | --- |
| | Capitals |

| | |
| --- | --- |
| | Penguins |

| | |
| --- | --- |
| | Blue Jackets |

| | |
| --- | --- |
| | Rangers |

| | |
| --- | --- |
| | Islanders |

| | |
| --- | --- |
| | Flyers |

| | |
| --- | --- |
| | Devils |

| | |
| --- | --- |
| | Hurricanes |
In closing on tonight's game, you can't go nuts. They lost, it's not the end of the world. They played well, but AV needs to get his head out of his ass when it comes to the PP. That said, I'm still an AV guy and appreciate what he's done for this franchise.
As far as what's next, the Rangers skate in Toronto on Thursday night. Toronto, as of this writing, is now a playoff team. That third place in the Atlantic division is  going to change about 25 more times between now and the end of the season. I think Raanta will get the start there, because he played well there last season and Hank will take the easier game on Saturday against the Devils!
Of note about these standings – how about the Tampa Bay Lightning?  I picked them to win the Stanley Cup before the first puck dropped for the preseason. I saw many other media outlets pick them too, such as Sports Illustrated, a few NHL.com writers, etc. They've been toiling at the bottom of the division for most of the season, but damn, if they go on one hot stretch, they could easily make the playoffs.
Luckily for Ranger fans, it looks like the playoffs are a sure thing. However, the race for third place in the Atlantic and the second wild card is going to be nuts as we wind down the regular season. That said, I still think whoever gets that second wild card will get crushed in the first round by either WSH or PITT. We'll see.
See ya Thursday night after Toronto.
As always,
LET'S GO RANGERS
Sean McCaffrey
BuLLSMC@aol.com
@NYCTHEMIC on the twitter gimmick