What's up everyone and welcome to another blog here on BlueCollarBlueShirts.com. As I type this sentence that you're reading right now, it's now 2:00AM. We're a half hour removed from the Rangers 5-4 OT loss to the San Jose Sharks. I did pop a "5 Hour Energy Shot" at puck drop, around 10:43PM. However, I may have chased that with 1 or 12 Labatt Blues & a few red solo cup shots of Gretzky Whisky! In other words – I don't have work tomorrow! I don't know how long I'll go, so I'll just keep typing, until my eyes are heavier than the burden Alain Vigneault carries for Henrik Lundqvist!
Oh and in case you missed the last time Lundqvist gave up 5 goals, it was only one game ago. You can read that blog here:
Speaking of people who do have work tomorrow, don't feel bad if you missed tonight's game. I saw a few people on twitter that were upset that they had to miss this late game. Trust me, these guys aren't staying up late to watch  you work! That's why I hate when I see fans of other teams brawling at games. Do you think Rick Nash & John Tavares are brawling over your 8 hour shift at work? While we are all nutty and passionate about our teams, to get into physical altercations (The older you get, the sadder it is) or to make non-stop death threats, it really is what separates fanaticism from mental retardation.
Oh, and if you're one of these people that has to call people a "fag" or "gay" when debating sports, your opinion means nothing. Even when I see others argue online, when I see people using homosexual slurs to attack the person they are arguing with, I lose all respect for them and usually block them. If you think the Islanders suck (and they do), that's great. To call an Islander fan a "fag" doesn't say much about you. It just proves you don't know how to argue your position with any sort of intelligence or merit.
I swear – one of these days, I will leave this blog to just hockey talk and try to eliminate all these tangents. Then again, I guess that's why I have the longest NYR blog on the internet today. It's part of the charm, I tell ya!
Do you want the bad news or good news first? I've been drinking a bit, so let's go with the good news!
Good news: The Rangers have clinched a playoff spot, as a result of their 5-4 OT loss to the Sharks. It was only a matter of time before the Rangers officially clinched a playoff spot. Now, it's only a matter of time before the Rangers are officially announced as the number 1 Wild Card in the 2017 Stanley Cup Playoffs. With only a handful of games left, it's looking very strong that it will be an Original 6 first round match-up for the Rangers, as the Montreal Canadiens are the favorite to win the Atlantic Division. As much as I'd like to see the Senators overcome and steal first place from Montreal, it's looking like a fantasy, and not a reality, at this point.
Going into this season, I didn't like the Rangers chances. I thought the window was closed. It still may be. Maybe they aren't good enough to win a Cup this year. However, I saw them as a fringe playoff team at the start of the season. Now, they are in a prime spot to make a run, especially in the Atlantic Division crossover bracket.
Bad news: Henrik Lundqvist looked horrible again tonight & the Rangers, for as bad as they were during points of this contest, saw their overpaid goalie choke this game away. I'm sorry, if you're the highest paid goalie in the league and giving out quotes such as "Give me two goals and I got this", you can't lose games where your team gives you 4 goals. It's unacceptable.  It's tough to say that the Rangers "are limping in" to the playoffs, but you would rather see them with their sticks raised at the end of this game, rather than quickly retreating to the locker room.
Before getting into the game itself, here's a look at the updated standings, with a few notes & comments:
| | |
| --- | --- |
| | Canadiens |

| | |
| --- | --- |
| | Senators |

| | |
| --- | --- |
| | Maple Leafs |

| | |
| --- | --- |
| | Bruins |

| | |
| --- | --- |
| | Lightning |

| | |
| --- | --- |
| | Panthers |

| | |
| --- | --- |
| | Sabres |

| | |
| --- | --- |
| | Red Wings |
| | |
| --- | --- |
| | Capitals |

| | |
| --- | --- |
| | Blue Jackets |

| | |
| --- | --- |
| | Penguins |

| | |
| --- | --- |
| | Rangers |

| | |
| --- | --- |
| | Islanders |

| | |
| --- | --- |
| | Hurricanes |

| | |
| --- | --- |
| | Flyers |

| | |
| --- | --- |
| | Devils |
| | |
| --- | --- |
| | Blackhawks |

| | |
| --- | --- |
| | Wild |

| | |
| --- | --- |
| | Predators |

| | |
| --- | --- |
| | Blues |

| | |
| --- | --- |
| | Jets |

| | |
| --- | --- |
| | Stars |

| | |
| --- | --- |
| | Avalanche |
| | |
| --- | --- |
| | Ducks |

| | |
| --- | --- |
| | Sharks |

| | |
| --- | --- |
| | Oilers |

| | |
| --- | --- |
| | Flames |

| | |
| --- | --- |
| | Kings |

| | |
| --- | --- |
| | Canucks |

| | |
| --- | --- |
| | Coyotes |
Why did I include the Western Conference in this section of the blog? Like you don't know!
I have many fans, friends and followers from Edmonton, largely due to the fact that I'm a Cam Talbot fan. Congratulations to Oil Nation on securing your first playoff spot in 11 years. It must be nice to know that for the first time, you're not clinching a first round pick, you've clinched a playoff spot. Talbot is also now 3 wins away from setting the record for most wins in a season, for an Oiler goalie.
The Oilers have 6 games left, so while I'm sure Talbot will start at least 3 of them, the goal is the playoffs. He's already played a lot this season, and has played much more than usual if you consider his IIHF Gold Medal run. I'm just happy for Talbot's success. I remember each and every single one of you who told me that Talbot would never be a starting goalie in the NHL. TOLD YOU SO!
Back to the Eastern Conference. The big story or maybe just a story, is the Carolina Hurricanes. They are still alive and could earn the second Wild Card berth if they continue their hot streak. What really brings a smile to my face is the fall of the Islanders! The Islanders are alive too, but these two teams are going in different directions.
I really don't think we will know who the third Atlantic team or who the second wild card team will be until the final day of the season. 6-7 games remain for these teams and now is not the time to get cold.
Another story out there today is that Jaromir Jagr has stated that he's done with Florida after this season. This was reported by a Czech news outlet, so keep that in mind. Would Jagr be a draw for Vegas? Does he want to remain in the NHL? Does he want to help his father in the KHL? Would the "Traveling Jagr's go to Russia if Jagr did go back to the KHL? This will be "B" story to follow in the off-season. I think Jagr wants the chance to play for a Cup. Would a Pittsburgh return be out of the question? Selfishly, I hope Jagr goes to Vegas and we see him at the Bunny Ranch or something.
As we wind down, the Blue Jackets are now three points behind the Caps, with 7 games remaining. I'm telling you, if you're a Rangers fan, you should be pulling for CBJ to surpass WSH & win the President's Trophy. How great would a WSH vs Pitt first round series be? You would lose one dangerous team in the first round & you would have CBJ saddled with the curse of having the President's Trophy! Win-win all around for a NYR fan!
However, I'm looking too far ahead. Let's get back to tonight's game with San Jose.
As always, the box score from ESPN.com:
1st Period Summary

Time
Team
Scoring Detail
NYR
SJ
1:44

Jannik Hansen (7)
Assists: Tomas Hertl, Mikkel Boedker
0
1
13:30

J.T. Miller (21)
Assist: Matt Puempel
1
1
18:01

Melker Karlsson (10) (Shorthanded)
Assists: Marc-Edouard Vlasic, Justin Braun
1
2
Time
Team
Penalty Detail
13:55

Brendan Smith: 2 Minutes for Interference
16:09

Mikkel Boedker: 2 Minutes for Tripping

2nd Period Summary

Time
Team
Scoring Detail
NYR
SJ
11:38

Chris Tierney (8)
Unassisted
1
3
19:37

Derek Stepan (16) (Power Play)
Assists: Mats Zuccarello, Brady Skjei
2
3
Time
Team
Penalty Detail
18:29

Patrick Marleau: 2 Minutes for Interference

3rd Period Summary

Time
Team
Scoring Detail
NYR
SJ
1:24

Jesper Fast (6)
Assists: Brady Skjei, Kevin Hayes
3
3
4:44

J.T. Miller (22) (Power Play)
Assists: Brady Skjei, Kevin Hayes
4
3
17:45

Chris Tierney (9)
Assists: Jannik Hansen, Mikkel Boedker
4
4
Time
Team
Penalty Detail
2:49

Chris Tierney: 2 Minutes for Interference
2:49

Mika Zibanejad: 2 Minutes for Embellishment
3:25

Brent Burns: 2 Minutes for Tripping

OT Summary

Time
Team
Scoring Detail
NYR
SJ
3:10

Brent Burns (28) (Power Play)
Assists: Joe Pavelski, Patrick Marleau
4
5
Time
Team
Penalty Detail
2:35

Nick Holden: 2 Minutes for Holding the Stick
Goaltending Summary
New York Rangers Goaltending

Player
SA
GA
Saves
SV%
TOI
PIM
H. Lundqvist
35
5
30
.857
62:50
0

San Jose Sharks Goaltending

Player
SA
GA
Saves
SV%
TOI
PIM
M. Jones
28
4
24
.857
62:48
0
Where to even start? I could give you my Raanta vs Lundqvist rant, but how many times have you heard that? The thing I have noticed, is that this blog's readership has grown, so several of you have missed my epic rants on Lundqvist. The best bet – check the archives on the right hand of the site. Regular readers are probably sick of my same old rants, but at the same time, I can only work with what I'm given. Trust me, I find bitching about Lundqvist to be more stale than Al Trautwig's teeth too, but Hank is the highest paid guy and because AV has no balls, the Rangers are going to live or die with him at playoff time.
Going into this game, AV tinkered with his lines, once again. I just don't get it anymore. Here's what he put out there:
Nash/Zibanejad/Vesey – who knows why AV did this. Of note, by the third period, AV ditched this line and swapped Vesey for Miller.
Kredier/Stepan/Zucc – they've been producing lately.
Grabner/Hayes/Fast – this makes no fucking sense to me. Even the MSG Network guys, who rarely criticize the team, were scratching their asses & heads over this. Fast is not a Top 9 forward in the NHL. He may be one day, but he's not one now.
Miller/Puempel/Lindberg – first time we've seen this line this season. Miller was "demoted", because if Hank gives up 5 goals, someone has to pay!  Why Puempel over Glass or Buchnevich? Who knows. The only theory I have is that Buchnevich is a young kid who isn't used to a full NHL season. He played a lot last year in Russia, but the games are so different here than in Russia. Buchnevich has also been bothered by spasms all season, so maybe this was a way to keep him fresh for the playoffs.
Of note, as mentioned, Miller & Vesey swapped spots. AV only rolled out three lines in the third period. He should've rolled out his "back-up" goalie too, as Lundqvist once again gave up his signature 5 goals.
And really, is there any other goalie in the league that "needs time to figure things out" this late in the season? Unacceptable. You had the WCH & all season long to be at your best. If I take two weeks off from work (Thank you @Fixxser), I don't forget how to do my job. Take your time at the practice rink to figure things out and let the goalie who gives us the best chance to win games, Antti Raanta, play.
Oh – and if Hank skips out on playing Pittsburgh on Friday night, then it is official that his spine is as "YELLA" as his Team Sweden jersey.
There are a couple of different ways to look at this game. One is obviously how bad Lundqvist has been and how much better Raanta has been. The other is to question AV and his line changes. Another is how inconsistent the Rangers special teams have been. What really concerned me tonight was Michael Grabner.
Grabner seems to have picked up the disease that Stepan dropped. Stepan, who scored in his third straight game, has slowly turned a corner after a terrible goal drought. However for Grabner, he looked "Shark-bitten" tonight and this wasn't the first time during this California trip.
Grabner missed plenty of opportunities tonight. I'm not the biggest Micheletti fan, but he was right – Grabner could've had a hat trick in these last two games. Grabner started this game by blowing a breakaway chance. Later on, he was wide open in front of the net and shot a puck so wide, that it wouldn't have even hit a soccer net. He also bobbled up another chance. Grabner is getting chances, which is great, but he's been the Toronto Grabner of late. That said, he has the most goals on the team and that's with his injuries & line changes. Let's hope he figures this out before the playoffs.
As far as AV goes, it was only a matter of time before NYR locked up a playoff berth. With his final 6 games featuring 5 teams playing for a number 1 seed, he is going to try out different combinations and rest different people. Tonight Girardi played, while Klein was scratched. Kampfer and Clendo haven't got any time since the return of Girardi & Klein.
It's funny, when I was in Detroit, several Wing fans "thanked me" for taking Brendan Smith off their hands. These last few games, I can see what they mean, as Smith has been a penalty machine as of late. I still think Smith doesn't start in the playoffs, or at least until Klein messes up badly.
The majority of this game saw the Sharks dominate for 39 or so minutes. However, Derek Stepan would score a late PPG in the second period and the Rangers used the momentum to power them in the third period. It would be a late goal allowed by Lundqvist that sent this game into OT. Once Holden took a dumb penalty in the OT, the Rangers were as good as done.
That's what concerns me. Even the most ardent Lundqvist fans that I talk to, thought the game was over after Holden took a penalty in OT. That shows me no confidence in Lundqvist at all.
How many times this season have you seen Lundqvist flop around in front of his net, be out of position or just look panicky out there? It happens a lot. I just don't see Lundqvist exuding the confidence he used to, nor instilling fear in anyone anymore. With Raanta, I see his confidence from puck drop and I see it grow throughout the game.  Lundqvist always looks like he's having the "Thrilla in Manilla" out there, where Raanta looks cool, calm and collected. I know what Lundqvist has meant to this organization, but I also understand that no one remains great forever. You can blame the defense, global warming, the keystone pipeline, Dan Girardi, Donald Trump, bad special teams or whatever, the fact is that 10 goals allowed in 2 games, from the highest paid goalie in the league, is the sign of FAILURE.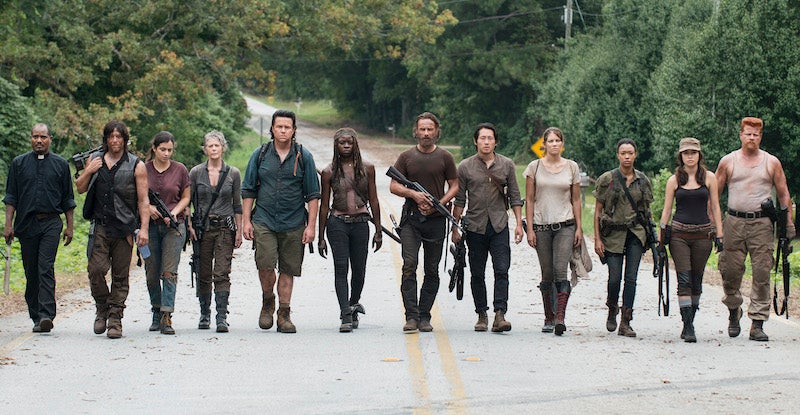 This game was a typical Lundqvist start – early goals, end of the period goals, a short handed goal and an OT goal. However, remember what the MSG networks tell you – it isn't his fault!
The Sharks jumped out to a quick 1-0 lead, as Jannik Hansen scored in 90 seconds. By the way, that's his first goal as a Shark. Lundqvist should just wear a Santa suit out there, since he's always giving out gifts. The goal came when the Sharks were on a rush and Hansen won a battle of sticks and sent the puck past Hank. Pretty much an easy feat these days. 1-0 bad guys, early.
JT Miller, who was "demoted" to the fourth line, tied the game up at the 13 minute mark. He scored off a perfect snap shot. As much as I like to bust Steve Valiquette's balls about Talbot or Raanta vs Lundqvist and his contract, Vally has been on the money with his talk about the skaters. Whether it's his Zucc stuff or his stuff tonight. Tonight, Vally talked about the emergence of snap, not slap, shots in the league. What happens? Miller scores off a perfect snapper & makes Vally look like a prophet. However, Vally did not see Talbot as a bonafide starter, so I win! All joking aside, this was a nice goal, 1-1.
While I did not agree with AV's decision to punish Miller, it kinda worked out and by the end of the game, the demotion was forgotten about, as Miller was out on the first line and on the PP. I think AV just thinks he's doing this tough love thing with the young guys, even if it means being too loyal to the older guys to a fault.
Lundqvist being Lundqvist had to pull a Lundqvist. With under two minutes left, Melker Karlsson scored a short handed goal. This was the second short handed goal Hank has given up in two straight games. How regal. This was a soft shot and Hank's crown was spinning. So was my stomach. 2-1 bad guys, as the teams headed to the locker room for the first intermission.
As I'm doing this blog (It's now 2:45AM as I write this) I saw Hank's post game quotes. The egomaniac had the audacity to say this:
"I want the win. We found a way to lose this one at the end."
This guy is just not a team player. He is screaming at his defense and throwing hissy fits like a CUNT (you know, the term many of you use for someone successful in Sidney Crosby), but has the balls to say "WE" found a way to lose. No, it's not "WE". It's YOU, Mr. Lundswiss. YOU LOST the game. The team gave you four goals and your legs were more open than a Tahitian hooker on Spring Break. This motherfucker will never take any responsibility. It's really incredible the pass some people gives this guy.
Again, I am aware about his career. However, this team has moved or traded almost every other legend to play for this team. He's not above that and unlike the other players that were moved, he's just not likeable. He's a raging egomaniac. Hank is one of those guys who would get into a fender bender and blame the car in front of him, after hitting it at a red light. It's maddening.
The second period was another shit-show for the Rangers. They were doubled up on shots, losing that battle 14-7. The Sharks simply dominated the period.
Chris Tierney, who had a hell of a game, got his first of two goals, at the 11:30 mark of the second period. The Sharks were all over the Rangers and were smelling blood. It just felt like a matter of time.
What really drove you nuts about this now 3-1 deficit, was that the Sharks lost 6 straight going into this game. However, the Rangers looked lifeless for so much of this period and had a goalie that looked like he had a red blood cell deficiency.
The turning point in this game, occurred with 30 seconds left in the period. With Marleau boxed for interference, the Rangers pretty boy passing paid off, once again. Kreider, Skjei and Zucc all flew up the ice and the puck lastly found its resting spot on Stepan's stick. Stepan, once a nightmare, made it look like he never missed a beat, and buried it. 3-2 bad guys to close out the second period. However, this PPG gave the Rangers wiggle room for a comeback.
In the third period, the Rangers picked up where they left off. Brady Skjei bombed one from the point. With Grabner screening Sharks netminder, Martin Jones, Jesper Fast got a deflection goal. 3-3 game, with 18:30 left to play. In other words, two NYR goals in a two minute span.
The Rangers who killed off a 1-0 and 3-1 deficit for their overrated goaltender, marched back and took the lead. JT Miller scored a PPG three minutes after Fast's goal. That means NYR scored 3 goals in 5:30. How about that JT Miller? Demoted and scores two goals.
Speaking of tallying points, Brady Skjei logged three assists. Will he be the best offensive defenseman for NYR since Brian Leetch? Time will tell, but you got to love what you're seeing right now.
However, Henrik Lundqvist reared his ugly head to close the game. With the Rangers up 4-3 and less than three minutes to go, Lundqvist, like a sick dog, panicked and wet himself as Tierney scored again. The Sharks didn't even have to pull Jones. Pathetic. Hank had trouble dealing with a rebound and was easily beat. 4-4 and heading to OT.
Worth mentioning here was how bad the referees were in this period. After a ho-hum game, the refs decided to become TV stars. First off, Tierney mugged Zibanejad and both guys got minors. Zibanejad was called for an embellishment. The guy was nailed and fell down & he gets penalized. Zibanejad doesn't have a history for diving, so this call was terrible and negated a NYR PP.
Later on, Kreider was a on breakaway and was mugged by a Shark. No call. I don't get it.
In the closing minutes of this game, Brendan Smith and several Sharks were all slashing and spearing each other. Play on boys!
I've always said NHL refs are the best out of all four sports, but they've been BRUTAL this season, especially with the off-side and goal review calls this year. The phantom penalties and no-calls have been egregious as well.
There was also a play, late in the game, where Hank saved a puck, yet the Sharks were able to wack at him and knock him down. Maybe the refs weren't used to Hank saving pucks, which is why they hesitated to blow the whistle? In either event, this was bush league and even more bush than how dark the arena looked on TV tonight. Seriously, this game looked like a beer league game because the place was so dark. Turn on the lights you cheap fucks.
In the OT, I was nervous. While as a result of the point, the Rangers clinched a playoff spot, I didn't have any confidence they would win with Hank. One good look on the 3 vs 3 and I thought it would be over. I haven't trusted Hank in some time and it seems many of you are starting to have those same feelings.
NYR basically handed over the second point when Nick Holden took a stupid holding penalty while in the Rangers offensive zone. 30 seconds later, Brent Burns, with the Sharks on the 4 vs 3 PP, easily beat King Swiss Cheese. 5 Past Lundqvist again and game over.
As I've said – to see that no Ranger fan had any confidence the Rangers would kill this PP with Lundqvist, spoke volumes.
So the Rangers lost 5-4 tonight. What does this really mean? It sucks they lost but they did get a playoff spot. The next few games will be a test for Hank, since if he wants the work to improve his terrible game, he will have some heavy hitters on the docket. Pittsburgh is up first and that's no easy out. In fact, I would advise Hank on wearing a chastity belt so the Penguins don't butt rape him too bad.
All I can wonder is what's going through AV's head while watching his starting goalie get torched on a regular basis. As I've said in the past, what hurts the "Team Raanta movement" is that AV signed a two year extension. He's not coaching for his job. He's gonna stick with Hank through hell or high water. AV hasn't even looked in Raanta's direction when Hank has given up his third or fourth goal.
I hate putting the focus of a loss on one player, but you can't deny it. If you're gonna scratch guys from games or shift their lines around, how can you ignore that Raanta is the better option for this team?
Congrats to everyone reading this – NYR is officially in the playoffs. However, this team needs a lot of work, in a short amount of time, if they want to make some real damage in the tournament. It should be interesting to see how AV handles this.
Like many of you out there, yes I watch the big WWE shows. After all, I spent ten years in the wrestling business. Expect a late blog Friday night, as I'm interested in the Kurt Angle Hall of Fame thing on Friday. I will most likely skip a blog on Sunday's game and just "live-tweet" it, as I will be watching Wrestlemania on my big TV, like an overgrown man child!
The playoffs are two weeks away. Who's ready?
As always, thanks for reading and Let's Go Rangers
It's only 3:30AM, I can get to the bar for thirty minutes of optimal drinking time!
See ya Friday!
Sean McCaffrey
BULLSMC@aol.com
@NYCTHEMIC on twitter