What's up everyone and welcome to another blog here, at BlueCollarBlueShirts.com. FINALLY, a positive blog. I can't even remember the last time I was thrilled with this team. While the cold and winter has really started to kick in here, here in New York, the Rangers started their winter much earlier, as they've never been colder than right now, under Coach AV's tenure.
How do you fight the cold? With heat. Leave it to Alain Vigneault to find his space heater in Jayson Megna. I'll get more into AV below, but for Jayson Megna, who has limited NHL experience with the Pittsburgh Penguins, made his official NYR debut at MSG on Tuesday night and the liquid Megna spewed! Ok, enough heat and Megna/Magma jokes for one blog!
Jayson Megna, whose name I've already made 9 typos on in this blog, which I've since edited (The "y" in Jayson fucked me up a bit!), was a fresh shot in the arm for the lifeless NY Rangers. Some of you know (if you don't, just read the blog archives on this site, located on the right hand side of this site) I have a pro wrestling background. Worked in the business for 10 years.
In pro wrestling, we always talk about "maximizing your minutes". What it means, in essence, is to make the most of your opportunity and to not waste time. Watching Jayson Megna tonight, he certainly maximized his minutes. Megna was given a ton of opportunity in this game, even getting powerplay minutes, and he seized every chance he had.
From clearing the puck, scoring goals, making good passes, having control of the puck without making turnovers, taking shots – Megna did it all. After a game like tonight, I hope the Rangers finally wake up and waive Emerson Etem. I don't think anyone in the league would take Etem, so I guess the Wolfpack should get his jersey size now.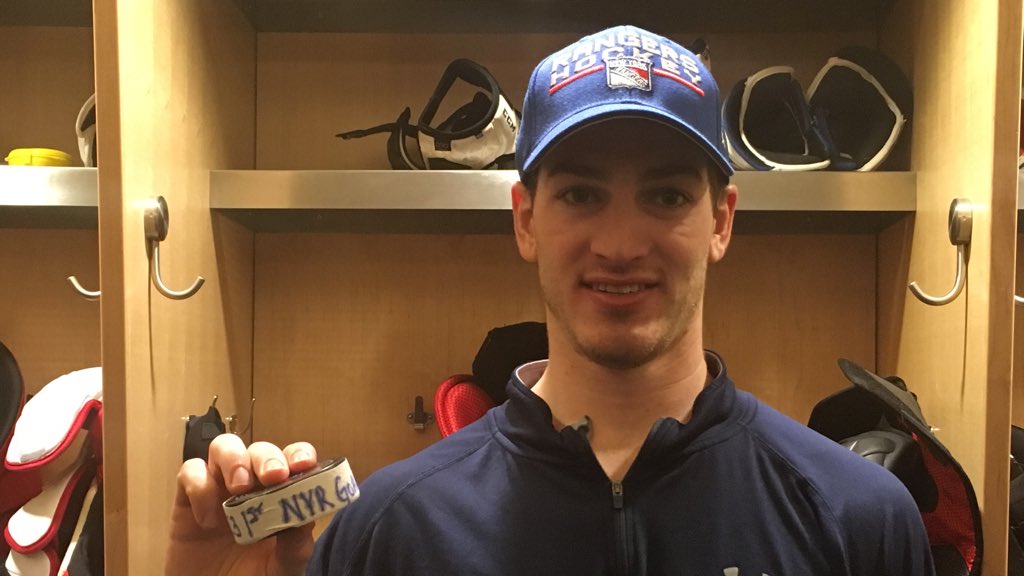 The Rangers really played a complete 60 minute game, for the first time in what seems like ages. They took shots. Lundqvist had a strong game, although he gave up one weak goal, but followed the weak goal up by making a tremendous 2 vs 1 save. They passed the puck well. They limited turnovers. They were aggressive. They skated and never looked tired. They met the Stars at the blue line and neutralized one of the best offenses in the NHL. For Ranger fans, this game was a breath of fresh air.
Earlier this season, I did a blog calling Coach AV "The King Midas" of the NY Rangers. His resume, in his limited tenure here, has been nothing short of amazing. 2 ECF appearances, a SCF appearance and a President's Trophy. This recent stretch of games has been the most brutal during his watch. I have said it consistently throughout this bad run, but the people who said "Fire AV" are idiots. Nevermind that this is a team that will be judged on how they do in the playoffs, AV has been a godsend for this team.
AV has been more publicly vocal than he's ever been during the last two weeks. He tore apart Kevin Hayes in the media. Hayes, after being scratched for two games, returned to the line-up tonight and improved his game. It's not where it needs to be at, but you could see the improvement.
AV also challenged Derek Stepan in the media. Stepan admitted he's been slow as of late. He responded with a two goal game, and really should've had a hat-trick, if it wasn't for a mind-blowing save by Stars netminder Antti Niemi.
For the first time in his reign, AV even called out Lundqvist a bit, although I would call it more of a challenge than being aggressive. Lundqvist responded making 21 saves on 23 shots. He gave up one weak goal, which is about 3 less than he's been giving up lately. The second goal he gave up was a perfect tic-tac-toe goal by Antoine Roussel, that he had no chance on. While the game was really never in question for the Rangers, Lundqvist held on. He's still not where he needs to be at, and being called a "King" is ridiculous, but he played better. Not going to go nuts on Lundqvist tonight, I'm sure we're all sick of that by now!
With Chris Kreider injured, AV talked up this kid Jayson Megna. That move worked out as well. AV even used a coach's challenge in the third period, to negate a Dallas goal. For AV, tonight was a great night for him as everything he did worked. This is why AV should've won the Jack Adams award last year and why he will always have his name in the mix. He always gets results.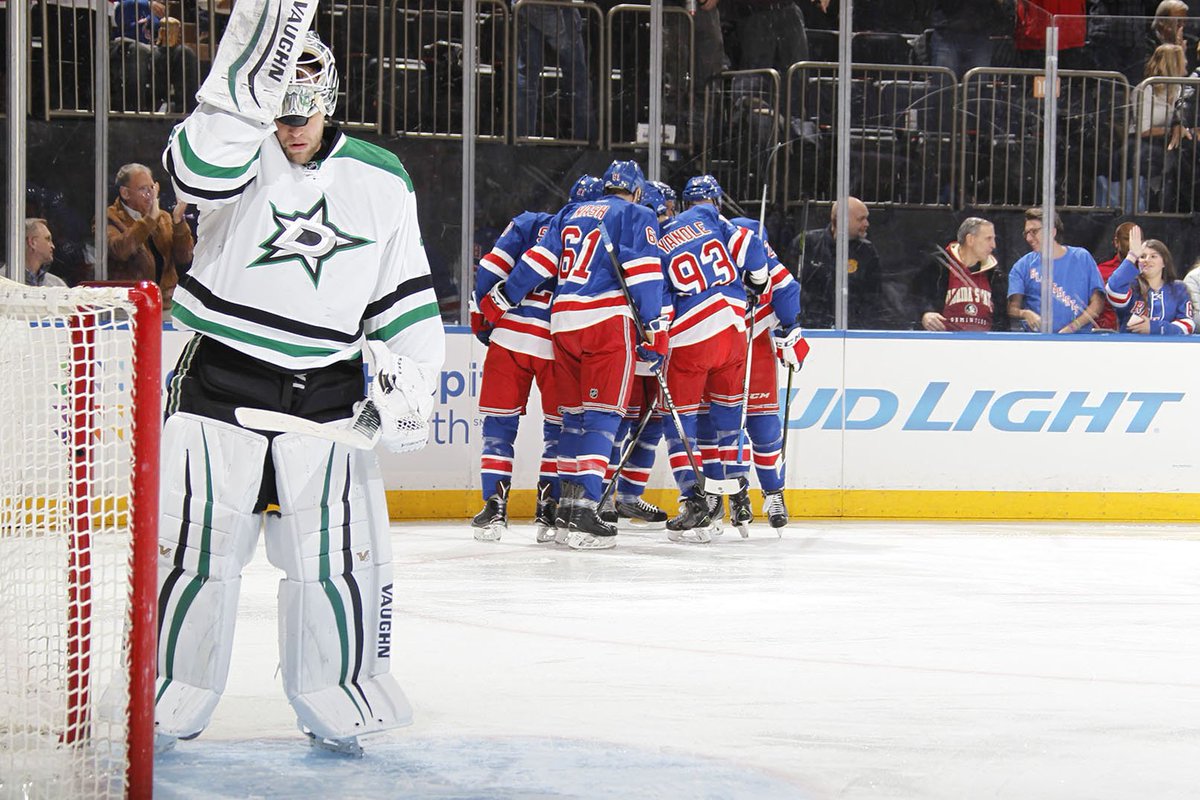 Let's recap the goals, then get into the stuff that didn't appear on the stat sheet. To make it easier, I'm lifting the official scoring sheet from NHL.com and have added some comments in italics after each goal.
1

st

Period
01:56
NYR
Derek Stepan (7) ASST: Rick Nash (15), Jayson Megna (1)

Stepan got the first Rangers goal, not even two minutes into this game. Megna in his first NHL game, already got his first NYR point. When you see Nash/Stepan/Megna on the score sheet together, it's not something you envisioned in October, but that's the way the NHL moves. Nash had another strong game too, but is struggling to score goals. If he can get three assists every game, like tonight, that can be forgiven real quick. I was happy to see Stepan get one in, he really needed to get back on track.


1 – 0 NYR
13:50
DAL
John Klingberg (6) ASST: Jason Spezza (18), Alex Goligoski (17)

After playing flawless hockey for 13 minutes, Lundqvist let a soft one in here. This save wouldn't have even been an afterthought a few months ago when Lundqvist was playing some of the best hockey of his career.


1 – 1 Tie
14:08
NYR
Keith Yandle (2) ASST: NONE

The subject of trade rumors, which really would drive me fucking nuts, considering the Rangers traded Duclair, a first rounder and John Moore for him, Yandle pumped one here from deep, deflecting off a Stars defender on the way in. Good things happen when you shoot at the net!


2 – 1 NYR
2

nd

Period
17:23
NYR
Derick Brassard (14) ASST: J.T. Miller (12)

Brassard got a cheap one here, as Johnny Oduya scored on his own goalie. The way the Rangers have been lately, we'll take it!


3 – 1 NYR
3

rd

Period
04:55
NYR
SHG – Derek Stepan (8) ASST: Rick Nash (16), Dan Girardi (9)

After preventing a goal on the other end, Stepan led the rush, slapped a shot off Niemi, picked up his own rebound and scored. While it wasn't the game winning goal, it was a goal that allowed Ranger fans to celebrate, and perhaps puff their chests back out a bit.


4 – 1 NYR
07:50
NYR
Viktor Stalberg (5) ASST: Oscar Lindberg (8), Kevin Klein (4)

When it rains, it pours. Lindberg finally gets a point. After a hot start, Lindberg has cooled down tremendously. At one point, he looked a Calider caliber candidate. I feel Stalberg is another Rick Nash, where he gets goals in blowout games. Rather have Hagelin here. Still, we'll take the goal!


5 – 1 NYR
08:40
DAL
Antoine Roussel (7) ASST: Patrick Sharp (19), Jason Spezza (19)

Tic-tac-toe in front of the net. Can't blame Hank for this.


5 – 2 NYR
13:38
NYR
Jayson Megna (1) ASST: Rick Nash (17), Kevin Klein (5)

On the rush, Nash passed up a quality shot to feed Megna. Megna, as talked about earlier, capitalized on every opportunity. I was very happy for him. I'm not a Catholic priest, Jared Fogel or Michael Jackson or anything, but I'm happy when the young kids do well and succeed. I'm still smiling when I think about that ginger fuck (I say it with respect!) MacKenzie SkapskI!


6 – 2 NYR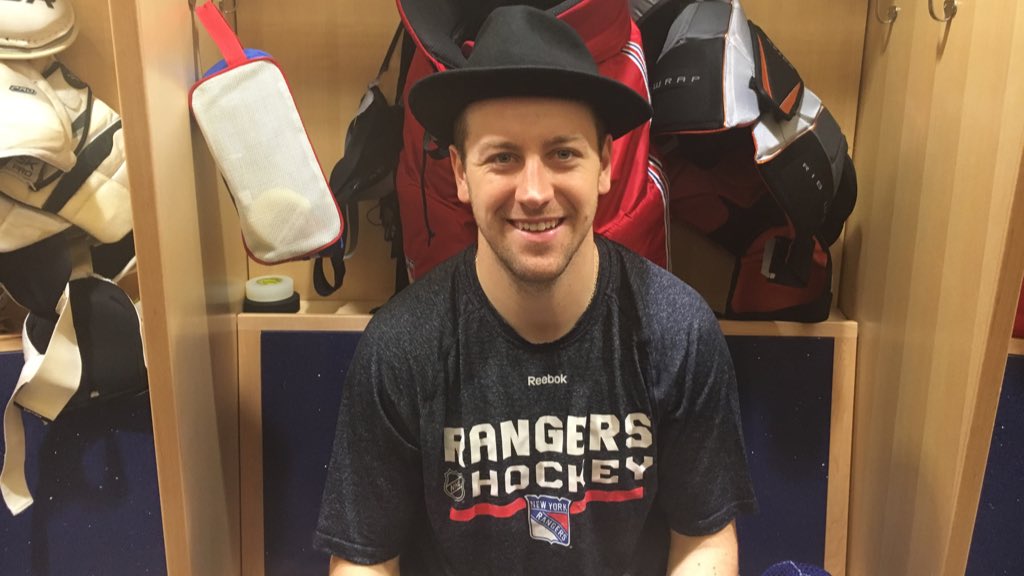 The Rangers really did play a complete game to the tee. They did everything right. I don't want to sour anyone or be perceived as being negative here, but please take this into consideration:
Dallas played their 7th game in 11 nights.
Dallas looked tired and played a conservative game, as opposed to their ultra-aggressive offensive style.
The Rangers definitely needed this game more. Dallas are already in first place, looked exasperated and just happy to get this northeast road-trip over.
Rangers have been very strong at home this season. Despite being amazing on the road last year, the road has been a rocky one this season.
The Rangers had two days off going into this game.
The Rangers have won some tough games recently (like against the Lightning), but follow it up with a dud afterwards.
As you know, I'm very active on the social media with the readers of this blog on my twitter account @NYCTHEMIC. I read so many people saying, "THE RANGERS ARE BACK" and some are already anointing them as Cup Champions. Let the reality sink in a bit here – it was a great win, and that's all it was.
The Rangers, who do get three days off, before returning on Saturday afternoon, will take on the division leading Capitals at home. The Rangers have been great at home, no question. The Rangers, who have some tough teams on the schedule, have a very light travel schedule and plenty of days off in between games.
Rangers play next on 1/9, at home vs Wash. Rangers usually handle the Caps well at home.
Rangers then host Boston Monday night, on 1/11. Boston has been struggling lately.
Rangers then have two days off and head to their other home in Brooklyn against a fugazi team on 1/14.
Rangers then get a day off, and make the 90 minute drive to Philly for a matinee game. They travel a little more south the next day, on 1/17 as they go to Washington.
The Rangers then return home on 1/19 to host the rebuilding Canucks. Could be a game the Rangers truly scout the Sedin brothers for a possible trade.
The Rangers then get two days off and play the pathetic Carolina Hurricanes, in Raleigh.
The Rangers then wrap up before the All-Star break on Sunday 1/24 in Ottawa & at home on 1/25 vs Buffalo.
So as you can see, while there are tough teams on the schedule, this is a great month for the Rangers to gain some ground in the standings, especially with the Capitals suffering through some injuries. Yankees skipper Joe Girardi usually analyzes how his team is doing 5 games at a time. Let's see where this team is at the end of the month, before saying this slump is done and gone.
Don't let the previous section bring you down Ranger fans. This team did play well. There are bigger tests coming and bigger fish to fry, but the Rangers handled business tonight. That's all you can ask, is for this team to take care of business when they take the ice. The Rangers just got to be consistent and keep this going and flowing.
What really made me happy about this game was the star players showed up tonight. That is what the Rangers need. While it's fun to make all the Megna name puns after his great night, it was only one game. However, his potential looks great. Dylan McIlrath looked bad last season, but he's turned the corner. I said last blog that the stars need to show up and the young guns need to start firing bullets. That's what happened here, in the Rangers 6-2 victory against the Stars. It's all you could ask for.
Before closing, some around the league thoughts:
Congratulations to Cam Talbot on his first shutout in Edmonton. Edmonton has been missing their star player for most of the season in McDavid. With McDavid returning soon, Talbot regaining the starting job and the defense shoring up a bit, I think the Oilers can snag a 7th or 8th playoff spot in the West.
Jonathan Drouin, the 2013 3rd round pick wants out of Tampa. Rangers are interested. It's funny, when I look at Lundqvist/Nash, I would trade them for any other team's top goalie and star around the league, for various reasons – success on ice and contract. Tell me you wouldn't take Holtby/Ovi over Nash/Hank? Kane/Crawford? Bishop/Stamkos? Benn/Niemi? Price/Paciorettty? Talbot/McDavid!
Supposedly Yandle's name is floating in that trade. I hope to fuck that does not happen, being a huge Duclair fan and the fact we gave up so much for Yandle. Boyle is bye-bye next year and Yandle should be retained. Only way I would give up Yandle is if Stamkos is in the equation, and even then, I think the Rangers could give up other pieces. The NHL contract structure has really slowed the amount of trades before the deadline. I wouldn't mind Drouin, but I wouldn't give up anything major to get him either. He's only 20 and already disgruntled with playing time. What happens if AV pulls a Hayes with him?
Fucking Jagr. Another goal. Is there any hockey fan out there that doesn't love this guy? He's the best and I still want to strangle Sather for running him out of town.
Capitals vs Islanders tomorrow. Any way both teams don't get a point? We all hate the Islanders more, but a first round home ice game is more important. Shit, I'm self-admittedly an Ovi fan. Let's go Caps tomorrow!
I'm still reading the Vancouver Canuck beat writers who insist that the Sedins want out. I would love to have them here.
I wonder if the Penguins will make another coaching change!
Devils are silently creeping up in the Metro standings.
Not surprised Montreal have slipped in the standings with the Price injury. I am surprised that Tampa has and that Buffalo is in dead last. Torts is gonna wind up killing a motherfucker out in Columbus.
Every team in the Pacific division has a shot at the playoffs right now. Last place Edmonton is two points out of third place.
I thought Ken Hitchcock of St. Louis should've been fired last year. While in third place now, if they don't get past the second round, he will probably be walking/hobbling after this season.
Still think Caps vs Hawks for the Cup this season.
As I finish doing my edits on my train ride into Penn Station, this hangover isn't too bad. They never are after a Rangers win. Thanks again to everyone reading, your comments/tweets/emails make it fun.
Do want to make it clear for the new readers – I do not hate Henrik Lundqvist, I hate his contract. I want to see a King "crowned" in June, but I think realistically. Plus, with only one Cup in my 33 years of life, it's hard to see it happening. I can't wait to see it and I'll believe it when I see it. All I want is a parade in June!
See ya Saturday after the NFL games to recap NYR and the Caps!
Enjoy the rest of the week Ranger fans!
LET'S GO RANGERS
Sean McCaffrey
BULLSMC@aol.com
@NYCTHEMIC on that twitter machine