What's up everyone and welcome to another blog here on BlueCollarBlueShirts.com. As always, thanks for reading. I posted a blog late Friday night/early Saturday morning, giving you my Top 10 Reasons Why the Barclays Center Sucks. If you missed it, you could always check out the archives on the right hand of the site or visit http://doinow.com/barclayssuck/ directly.
Two more games have passed since my last blog, and for you Jet fans out there, you'll understand me when I say it's the "same old Rangers." The Rangers have been playing well lately in some areas, stink up the joint in other areas, but in the end, always manage to stay consistently inconsistent.
The Rangers, who haven't won two games in a row since Thanksgiving, continue to follow up wins with shit-shows. The Rangers are 0-5-2 in their last 7 games following a win. They just can't build up any momentum right now.
As we've recapped on this site, the team can't get everyone going at the same time. Lundqvist carried the team for the first two months of the season and Zuccarello was on a scoring tear. Ever since the leaves started falling, Lundqvist came back from his perch and has looked above-average on some nights and absolutely lost on others. At one point, I really thought Lundqvist returned to his 2012 Vezina form, but we only got a glimpse of it.
For the sake of sanity, I won't go on and on about Lundqvist's contract, we've done that to death here, and you can find those blogs in the archives, but really, when his career is all said and done, I think you will look at that 2012 year as the peak of his career. Right now we're just watching the regression and slow breakdown to mediocrity, just like any other aging athlete.
It does bother me, that at $8.5M a year, the highest paid goalie in hockey, the Rangers biggest cap hit, yadda yadda yadda, that when the Rangers have these back-to-backs, he always plays the easier team rather than the harder team. Raanta should've played in Philly and the Rangers should've had Lundqvist in net against the division leading Caps. You would think Lundqvist would want to be out there to extract some level of revenge against Ovi & crew, but alas, the King sat on his throne on the bench.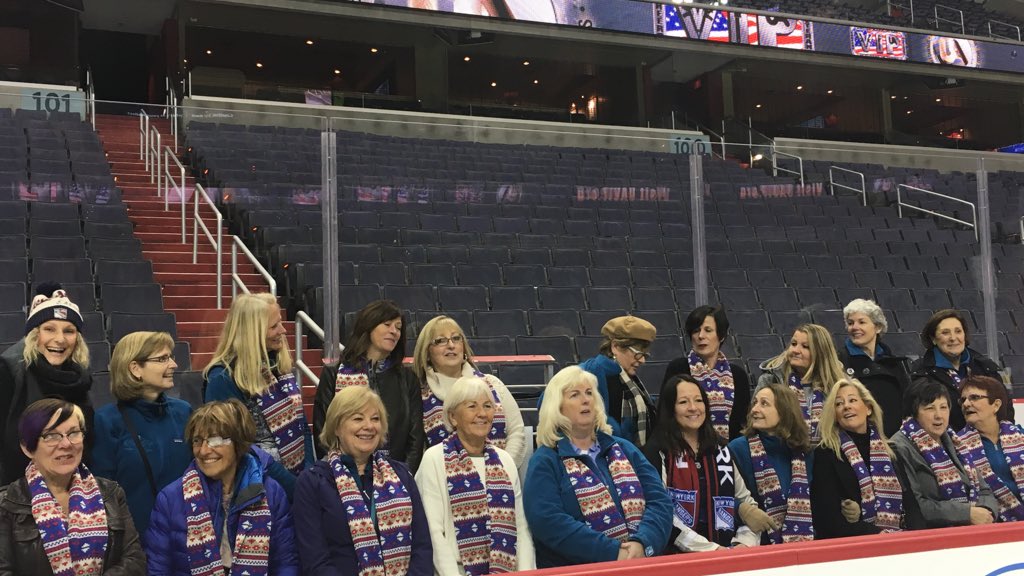 After defeating the Flyers 3-2, in a shootout on Saturday, it looked like the Rangers Mom Trip would be a success. I figured the team would be fresh and on their best behavior. The Rangers played a tight game in Philly and for the first time in a while, Lundqvist stole a win. When you talk about paying him top money, that's what you expect every game, for your best player to win games. He did just that and that was after having a strong showing at the Barclay Center on Thursday.
However, while Lundqvist deserves blame and responsibility for the Rangers slide since the fall, it's not all him either. Rick Nash, the second highest paid player on the team is playing well, but he's being paid to score goals. He's not doing that. When he does score goals, it's usually when the score is lop-sided or it's an empty netter. His scoring isn't affecting games. We all know Rick Nash disappears in the postseason and he got cold after tearing the league up last year through mid-February, but the Rangers are getting the short-end of the stick with his deal.
Sadly, Rick Nash has been one of the better players on the ice, despite his lack of stat sheet production. He is getting to the net. He is taking shots. He is making good passes. He is in position. He is just not finishing. Nash isn't a low salary fourth liner or even a mid salary second or third line winger, he's the highest paid skater on the team,a Top 3/first line NHL forward. The guy needs to score goals.
You hear a lot of fans and members of the media always ragging on Dan Girardi and Marc Staal. I still can't believe the money they got, but I think Girardi would've got it elsewhere. Not so sure about Staal though. It's warranted, but with no trade clauses, it's going to be tough to move them. Even if they did agree to be moved, who has the cap to pay them? Furthermore, who would want to trade for them? Girardi has been bad and is a turnover machine.
As I said in previous blogs, a lot of these Rangers are older and have a lot of miles on those wheels, so this regression should be expected. The fact that it's all at once is what's crippling the team. Blame Glen Sather, for not having any foresight at all. Again, how does a guy who has never won dick in New York, remain a GM for 15 years and still the Team President today? Imagine if James "Daddy's Boy" Dolan cared about the Rangers like he did about the Knicks?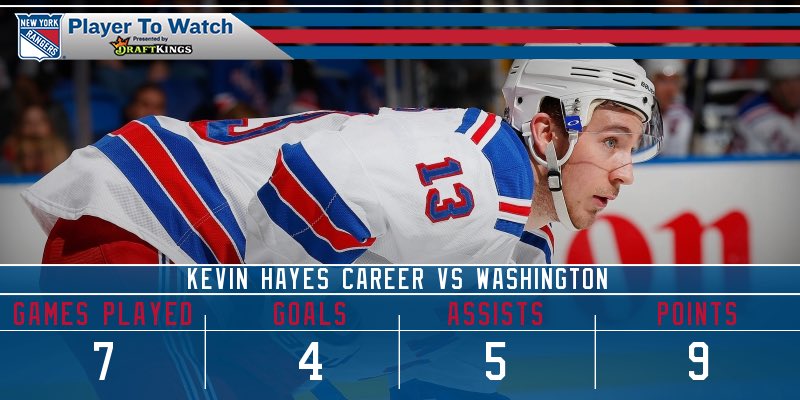 It's not just the old players too. I talked about it in the last blog, but Kreider and Hayes have been terrible this season too. I was cracking up when I saw the above image being plugged by the Rangers. Hayes needs to be humbled a bit and sent to the Wolfpack. He is more of a liability than an asset, right now, in his present state.
Chris Kreider has been the biggest bummer of the season. Many of us, fans/media/players alike, all thought he was due for a monster year. However, Kreider had a good weekend, scoring 3 goals, one in Philly and two in Washington. Can he finally get going? I sure hope so.
Even if Kreider does get going, the players around him have been in a funk too. Zuccarello is driving everyone nuts. He is a huge fan favorite. I love rooting for the guy too, but for fuck's sake, what does it take for him to shoot a puck? Over the weekend alone, he passed up shots when he was in front of the net 4 times! The guy just won't let it rip. The Rangers, as a team, are always looking for the perfect pass, rather than firing away, hoping for the best and/or grabbing a rebound or deflection.
We have seen several nice spurts of offense, albeit a small sample size of it, from the Rangers top two centers in Derek Stepan and Derick Brassard, but here are two guys that wanted to get paid, got paid, but are not delivering every night. I don't question their effort, but the results are far and in-between.
As I've said countless times, this is not a team that's winning a Stanley Cup. I don't blame Coach AV or even the players really. I blame Glen Sather for assembling this mess. He created this cap-hell the second he gave Lundqvist that contract, which set the precedent on how much the Rangers would pay their guys. He traded the future for aging guys, time and time again. While the Capitals added Justin Williams and TJ Oshie, and now taking a shot on Mike Richards, the Rangers signed two guys who were horrible and were traded before the 3 month mark of the season, in Etem and Stoll. The Rangers defeated the Flyers on Saturday night, 3-2 in a shootout. It was a gritty win for the team. Lundqvist was on his game and it was nice to see the American duo of JT Miller & Chris Kreider get on the board. All players wearing multiples of 10 jerseys did well Saturday.
Personally, I would get rid of the shootout altogether, but I understand why it's there. The 3 vs 3 is very exciting, so I would just do a 3 vs 3 sudden death. Another reason to hate the shootout, besides it being a skills competition to end a team game, is because when the clock is getting short on time, you see teams committing penalties to prevent scoring chances.
For example, with only 30 seconds or less in a game, if someone is blowing me by to the net, why not elbow or trip him? Why not slash someone? Just get to the shootout. If the NHL insists on having these events, then why not do what soccer does, and add bonus time to the clock. For example, if you commit a 2 minute minor with 20 seconds left in the OT, then the game doesn't end until that PP is over. If the NHL is really about player safety, they would adopt this rule change, since it would lighten the amount of penalties taken.
While the Rangers stole a win in Philly, the Buffalo Sabres somehow beat the Capitals, in Buffalo, 4-1. Holtby was even pulled. Philipp Grubauer got some rare playing time. After tonight, who knows, he may be getting more.
With the Rangers losing a heartbreaker last week to the Caps and embarrassing Lundqvist the game before that, the Rangers traveled to Washington for a Sunday evening game. The story of the game has been the same for the last few games. The Rangers play great 5 on 5 hockey, get smashed to smithereens on the special teams and make 3-5 horrible turnovers, that usually lead to goals.
Just take a look at the official scoring summary, from NHL.com. I've included my notes in italics:
1

st

Period
10:17
NYR
Chris Kreider (8) ASST: Ryan McDonagh (17), Mats Zuccarello (17)

With the moms in the house, Kreider got himself a little 2 game scoring streak going, his first streak of that sort since March of 2015. Things were looking good, as in this rivalry, the first goal is crucial. Kreider deflected a puck in after a Ryan McDonagh shot.


1 – 0 NYR
18:01
WSH
PPG – Alex Ovechkin (27) ASST: Evgeny Kuznetsov (27), Dmitry Orlov (13)

Brassard took a horrible penalty, holding the stick of Kuznetsov. Credit to Ron Duguay, on the intermission show, who called it a "dumb and stupid penalty." It's refreshing to hear the announcers speak candidly and openly. Notice that the Rangers first goal came 5 on 5 and the Caps got their first goal via the PP. If you see Ovechkin PPG, you know exactly where he shot it from and how wide open he was when he shot it.



1 – 1 Tie
2

nd

Period
07:18
WSH
PPG – Marcus Johansson (12) ASST: Nicklas Backstrom (29), Matt Niskanen (17)

Johansson joined the powerplay party. This time, Backstrom had all day to make a pass into the slot and Johansson made short work of it to get the goal. The Rangers PP went 0-4 on the night, where Washington finished 0-2. The Rangers are ranked in the bottom ten of the league in both PPG and PK% stats.


2 – 1 WSH
08:20
WSH
Justin Williams (14) ASST: Taylor Chorney (5), Andre Burakovsky (11)

This goal came after one of the Rangers infamous turnovers, this time JT Miller playing the culprit. Williams walked it right into an open net.


3 – 1 WSH
17:28
NYR
Chris Kreider (9) ASST: Rick Nash (19), Derek Stepan (9)

Maybe Kreider's mom should be at every game. He increased his goals for the season by 33% in two games. Kreider beat Holtby here. Holtby would leave the game after this goal. More on that below.


3 – 2 WSH
3

rd

Period
04:51
WSH
Justin Williams (15) ASST: Evgeny Kuznetsov (28), Andre Burakovsky (12)

This was the dagger, the straw that broke the camel's back or whatever else you want to call it. 4-2 and the Rangers looking completely terrible on the PP, it was a done deal. The opposition are also very keen to trap and let the Rangers do their dump the puck and chase routine that usually goes nowhere. The Rangers rarely skate the puck into the zone.


4 – 2 WSH
18:09
WSH
EN – Justin Williams (16) ASST: Evgeny Kuznetsov (29)

Where it looked like Kreider would get a hattriCK, Williams got the lone hat trick of the game, a lifeless empty netter, cementing the fact that this current incarnation of the New York Rangers has no shot in the playoffs, if they should meet Washington, like they normally do.


5 – 2 WSH
We've talked about how great Holtby has been. Holtby has really developed himself into an elite goalie in the NHL. We will definitely talk more about Cam Talbot in this blog, due to his recent news, but best case scenario, I can see Talbot growing into a Holtby type of goalie. He will get better with age and is young enough now to be real good for a long time later. Holtby may have not even have peaked yet and is one of the best goaltenders in the NHL today.
Holtby also doesn't take much time off. He wants to play the Rangers. He doesn't want to sit on the bench like a faux King. I talked about this the last time the Rangers played the Caps, the only way I can see the Rangers sneaking past the Caps in a series is if Holtby goes down. After Kreider got the second goal late in the second period, Holtby had to leave the game. It was reported afterwards it was because of dehydration. The guy logs a ton of minutes. It would be wise for Caps coach Barry Trotz to rest Holtby down the stretch a bit, especially with the huge lead in the division.
On the other end of the ice, Antti Raanta had his worst game as a Ranger. Not all of it was his fault, as the Rangers were brutal whenever they were in the box. Does Lundqvist win this game if he's in? Probably not. You could see that Raanta was shot and just exasperated when the game was over. His toughest night as a blueshirt, for sure.
As I write these words to you, there's nothing much more to say that I haven't covered here already or you don't already know. Right now, I think we're in a holding pattern with this team. Something big will have to be coming up the pike. There has to be trades made. If there aren't, than Gorton and Sather should be sleeping with the rest of the bums outside of Penn Station.
I feel this team will continue to win one, lose one for a bit, maybe win two in a row, then lose two more, but this is not the team you will see playing after the trade deadline. Moves have to be made. The standards are high for NY Ranger fans. This is not a rebuilding team. This was a team made to win-now. They still have a playoff spot as of 1/18/2016. The sky isn't falling yet, but they aren't winning a Cup either with this team. We can really see what we got once the trade deadline comes and goes.
If you been reading me or following me on twitter for a while, you know I'm the Cam Talbot guy! Not going to rehash everything, you can read the archives for that.
The Edmonton Oilers, at Oilers.NHL.com released the following today:
As teammates approached him at Gate 88 of Edmonton International Airport to give the goalie's hand a congratulatory shake, Cam Talbot smiled from ear-to-ear.

"It's extremely exciting for me and my family and it's an exciting time in Edmonton," said Talbot. "I'm just happy that I'm going to be around for the next three years to grow and improve with this team."

The Oilers were boarding a plane, taking them to Sunrise, FL, to begin a three-game road trip. Talbot was bringing with him a newly inked extension along with his carry-on luggage.

Talbot signed a three-year contract extension with the Oilers on Sunday, tying him to the franchise for the foreseeable future. With the job security and the knowledge that he and his family will be staying in Edmonton, a city which he has grown an affinity for, could you blame the previously pending UFA for smiling?

"I love the city so far," said Talbot. "It's an exciting time with the new arena and everything coming next year and the downtown being built up, so I'm excited to be a part of this team for the next three years and hopefully moving forward and growing into a playoff team and hopefully a contender."

The future of the Oilers, which now certainly contains Talbot, is exciting to the newly extended netminder. When the Oilers traded for him at the draft, acquiring him from the New York Rangers, Talbot spoke about the promising additions the club had made at key positions. Those sentiments were echoed today, half a season into his stay in Edmonton.

"I think we've made some huge strides, even from game one to now. It's moving in the right direction and I only see us going forward from here," said Talbot. "When I was given the opportunity to stay here another three years, it was kind of a no-brainer. From day one to now, we've made some big strides and I expect nothing less in the next three years to push forward and become a playoff team and eventually a contender. I wanted to be around for all that."

Talbot has revitalized his season as of late. There was a time in which his confidence "took a hit." Anders Nilsson was hot, and the Oilers were rolling with him while Talbot refined his game. But now, Talbot has risen to a whole other level, and the Edmonton coaching staff is rewarding him with playing time.

The #Oilers have signed goaltender Cam Talbot to a three-year contract extension. pic.twitter.com/Bwi9je0dJJ

— Edmonton Oilers (@EdmontonOilers) January 17, 2016

"The guys are playing great defensively," Talbot said. "We've tightened some things up in our own end. It's easier for me to make some reads and stuff like that. I just feel more comfortable, more confident, more patient out there. I think that's the key. Before, I was doing a little too much and cheating a little bit on backdoor plays instead of playing the shooter. Now, it's just trusting my guys that they're going to take away the other options and making that first save and playing from there."

Talbot has started 10 of the Oilers last 12 games, posting a .941 save percentage. He has gotten stronger as this stretch has moved along, recording a .949 save percentage in his last five starts. Talbot put forth a gem last night, turning aside 32 of 33 Calgary Flames shots in regulation and OT, before a perfect shootout resulting in a 2-1 win.

"I think in the last nine or 10 games, it has been probably the best hockey I've played in my career so far," said Talbot. "I'm feeling more comfortable and confident than I have since I've been in the NHL I think. Now is a good time to start building from. It's an exciting time to be a part of this team and I'm just happy to help us win and do whatever I can."

With New York, Talbot was the backup to one of the game's best: Henrik Lundqvist. Now, he's getting his chance to show he can be a number one at the NHL level. That's the next step, first growth and then consistency.

"I think before I was more of a student," said Talbot. "I was learning from 'Hank' and from (Rangers Goalie Coach Benoit Allaire) and stuff like that. Now, it's trying to take my own game to that next level and try to become one of the top-tiered goalies, like I got to learn from. I think I'm taking a step in that direction right now and hopefully these three years of development here will take me to that next level as well."

Talbot didn't take the straightest path to Edmonton. The Caledonia, Ont. native was overlooked by top junior leagues, and played his collegiate years at the University of Alabama-Huntsville instead of signing on at a larger NCAA school. He went undrafted as well, then played down in the minors for years until he got his shot in the NHL.

Flash forward to Sunday, and he's boarding a plane with his NHL teammates to fly to another NHL city and play another NHL game, and he has a three-year extension with the Oilers as well. Now that's something to smile about.
For a player that went undrafted and now becoming a multi-millionaire, you gotta love it! I'll say it to my grave, and because of CAP REASONS, the Rangers should've never traded Talbot and should've seen if they could get rid of Lundqvist's contract.
I still believe Talbot will win a Cup in Edmonton before Lundqvist retires. Once McDavid gets back, that young team grows, I think they will be a perennial contender for the Cup and should be making deep runs, maybe even a Finals appearance 2-3 years from now.
Some people like to be cute and talk about Talbot's rough start this season. I said just wait and let him find himself there. He's one of the hottest goalies in the league now and is playing with the best player on the team out of the line-up and with defensemen injured as well. Give this team some time and it will all fall in place. There is no reason Talbot can't become the next Holtby in the NHL.
From the biggest Talbot fan out there, Congrats #33 and always, IN CAM WE TRUST!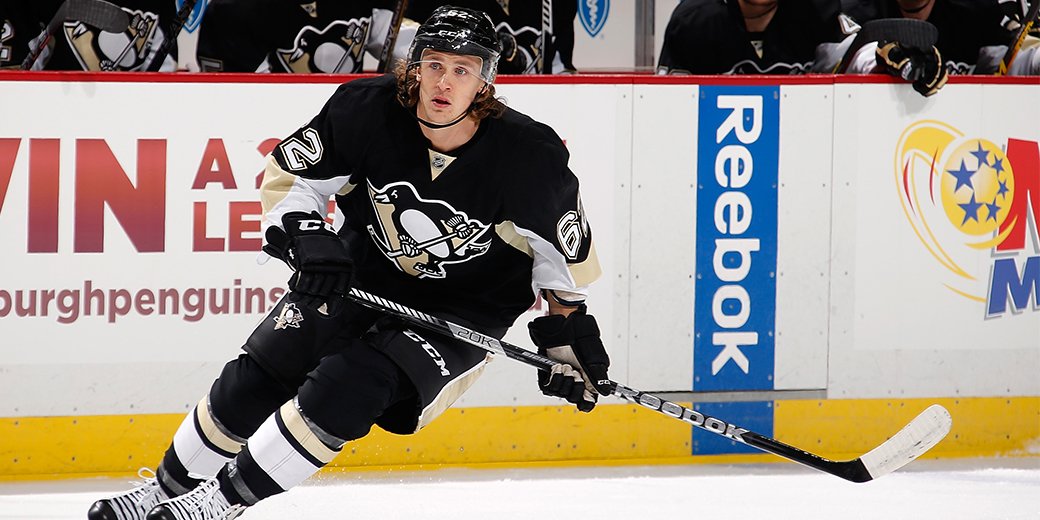 While Cam Talbot is the bearer of great news, for another ex-Ranger, it's been a lost year. Carl Hagelin, a fan-favorite, was traded to the Penguins late Friday night. As a Ranger fan this whole situation sucks. First off, Hags should've never been traded in the first place. He wasn't even offered a contract or a meeting at the negotiation table. Cock-sucker Sather just traded him for Etem. How did that work out Glen Sather, you senile old fuck?
Hagelin, whether it's because he moved to a different conference, playing with a team and playing against teams that he wasn't familiar with, just didn't click in Anaheim. Should he have gotten a better chance? Perhaps, but at $4M a year, the Ducks wanted that contract off the books. I hate the Penguins, Crosby and everything else, but I hope Hagelin does well. He really got fucked by Sather.
I understand that Hagelin is a third winger, but he fit in great with AV's system, played well with his teammates and was big on the PK. The Rangers could desperately use Hagelin for their pathetic PK right now. 62 will always be remembered fondly by Ranger fans.
The Rangers will host AV's ex-team, the Vancouver Canucks on Tuesday night. Ironically enough, MSG networks is airing a 1994 documentary. I guess the MSG network feels like they have to start showing videos of the Rangers winning a Cup, because it doesn't look like it will happen any time soon. That will always be one of my fondest sport memories, right up there with the 1996-2001 Yankees, the 2014 Rangers (Marty St. Louis will always be a legend to me) and the 2008 & 2012 Giants.
I'll try to be back on Tuesday night for the recap, depending on my work schedule.
This team is all about the PLAYOFFS, PLAYOFFS, PLAYOFFS, but I feel the new wrinkle to my old mantra, at least temporarily is, "wait until after the trade deadline." Let's see who this team will be as they skate into the spring months.
Win or lose,
Tears of jubilation or tears of heartbreak,
as always,
LET'S GO RANGERS!
Sean McCaffrey
BULLSMC@aol.com
@NYCTHEMIC on twitter