Out of my price range
Welcome everyone to another blog here, on the new and improved DOINOW.com. I hope you've been enjoying all the new site additions & features.
With the Rangers having an extended break here, as the Rangers last played Wednesday night and won't play again until late Sunday night, frankly, I have a bad case of FOMOH, you know Fear of Missing Out on Hockey. By the time the Rangers take on the Blackhawks on Sunday night, the Islanders will have played four extra games than the Rangers. Very strange scheduling this year, as the Rangers have had 2-3 games in hand for most of the season, on the other top teams in the Metro division (Pens/Caps/Isles). I can remember a period of time where the Rangers only had four games in 2 complete weeks, with two weeks of only Tuesday & Sunday games.
Regardless, this isn't a blog to complain about the schedule, because it really is a non-issue to me. I've been watching all the Metro teams for most of the season anyway. I love watching Ovi do his thing. The guy makes big hits, snipes, has a hell of a slapshot, deflects pucks perfectly and I'll take him over Crosby any day of the week. The Penguins are fun to watch too, as they are always in every game they play. As a Ranger fan, I have to admit, Malkin is incredible to watch play, even more than Sidney Crosby, who is just a petulant child on the ice. I'll watch the Isles in the same  vein how I watch the Jets (as a Giants fan) on a Sunday. Just root for the other team. At least it's exciting to watch Islander games & root for the opponent. The games are meaningful & that's all you can ask for.
On a slow Friday night, where I'm feeling under the weather, I thought I would provide content here on DOINOW.com. Every year, the NY Rangers hold a "Casino Night" charity fundraiser. It's a black tie affair & for the rich only. It's not a place to get autographs or get pictures with players. However, it's a good way to raise big money for charity and a way for rich people to rub shoulders with the Rangers and get a nice tax write-off.
I think it's great that the Rangers do this. Perhaps doing something for people on smaller incomes would prove beneficial too? How many Ranger fans can really afford the $1000 entry fee & then be expected to gamble and bid on raffles? Steiner Sports rips off normal fans all the time with their overpriced merchandise. Maybe the Rangers can host a "MEET THE RANGERS" day at MSG, charge $50 for entry and let the fans get autographs/pictures taken with players. Donate all the money to Garden of Dreams. Why give Steiner Sports hundreds of dollars for crap?
If the Rangers did something for fans who don't have a huge disposable income, not only would you be raising money for a good cause, but you would connect the fanbase closer to the team & raise Ranger brand awareness. Plus, people will be buying shit, whether it's hats, pucks, jerseys, what have you. Just a way for the Rangers to make money on a day that the Garden would normally be closed. Who knows, just an idea.
Anyway, the New York Rangers twitter page was flooded with pictures from tonight's "Casino Night" charity fundraiser. The purpose of tonight's blog is to share pictures from a beneficial night and give you my "captions" with each picture. Fuck memes, we're going old school with captions. This blog will either be really funny or a waste of time, based on how much free time you have! Enjoy!
Note: All pictures taken from the official twitter of the New York Rangers.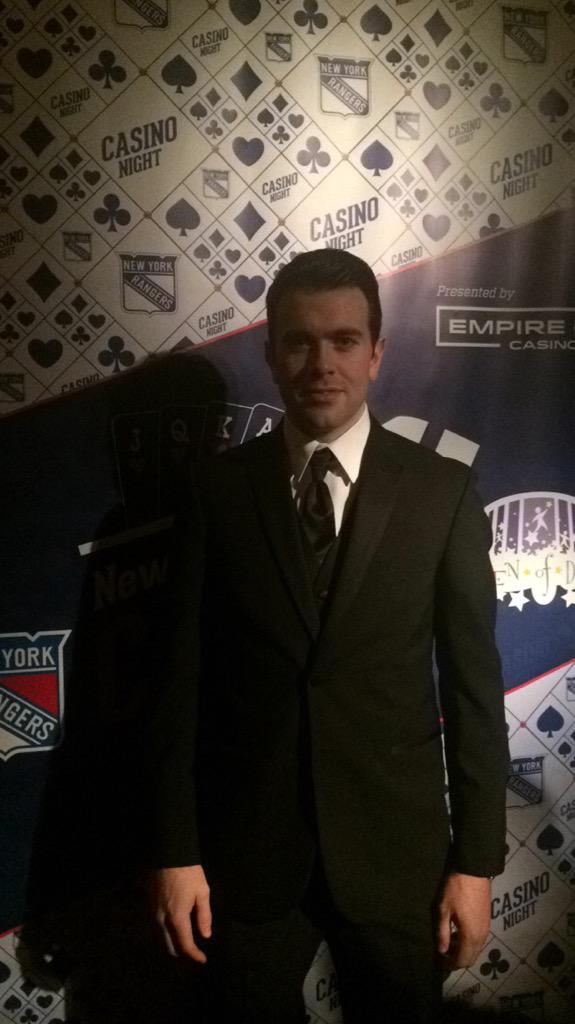 This could've been John Moore if Glen Sather went with Stralman over Boyle this season!
Is he even legally old enough to be there?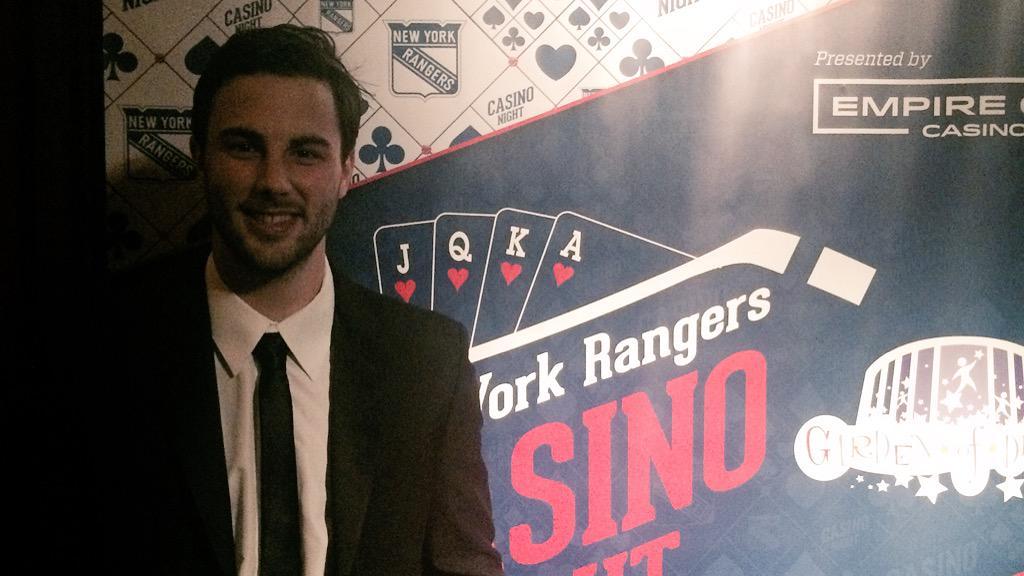 Toto, we're not in Columbus anymore!
The cover of a bad mob B movie. Also co-starring Vincent Pastore.  Note: So funny to see  Hank in the back!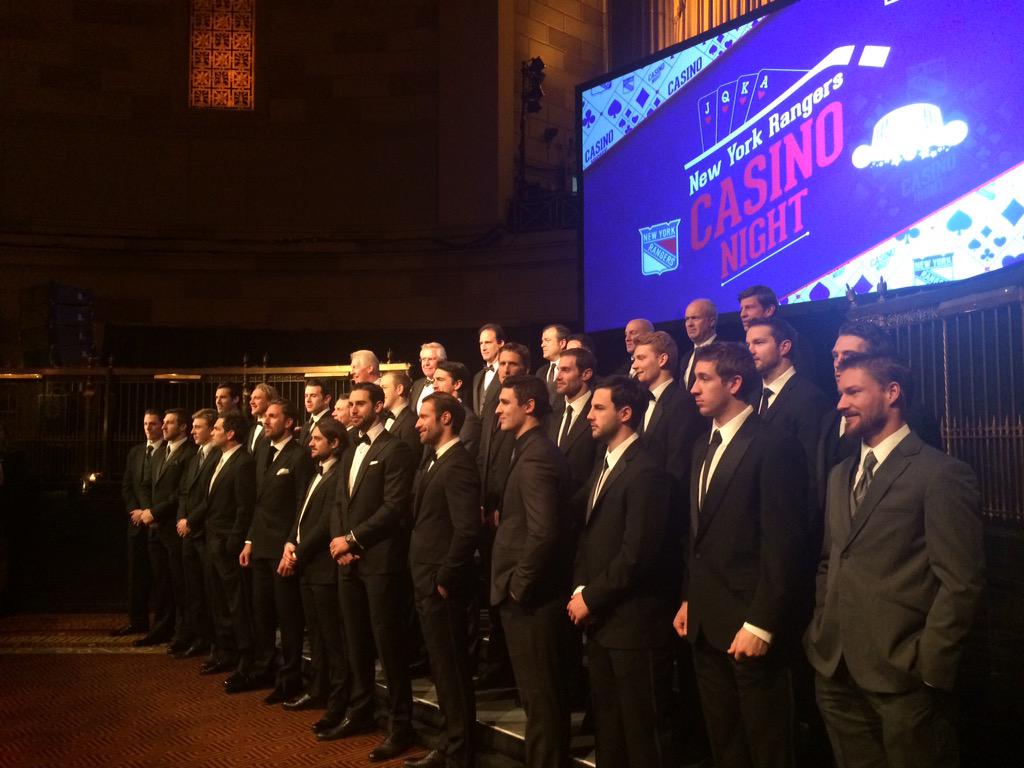 The Team Talbot Train. Notice who's front & center. I wonder if Hank spotted Skapski a few bucks to play with.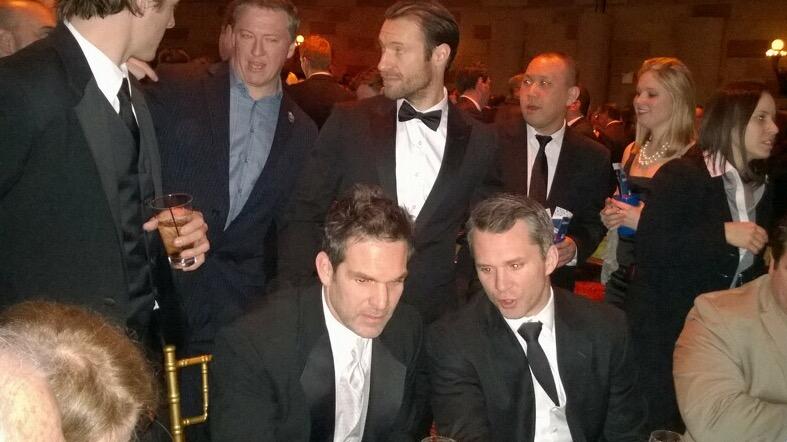 Hey Boyle, look at that girl's ass! It's 50 feet wide, just like your shots on net!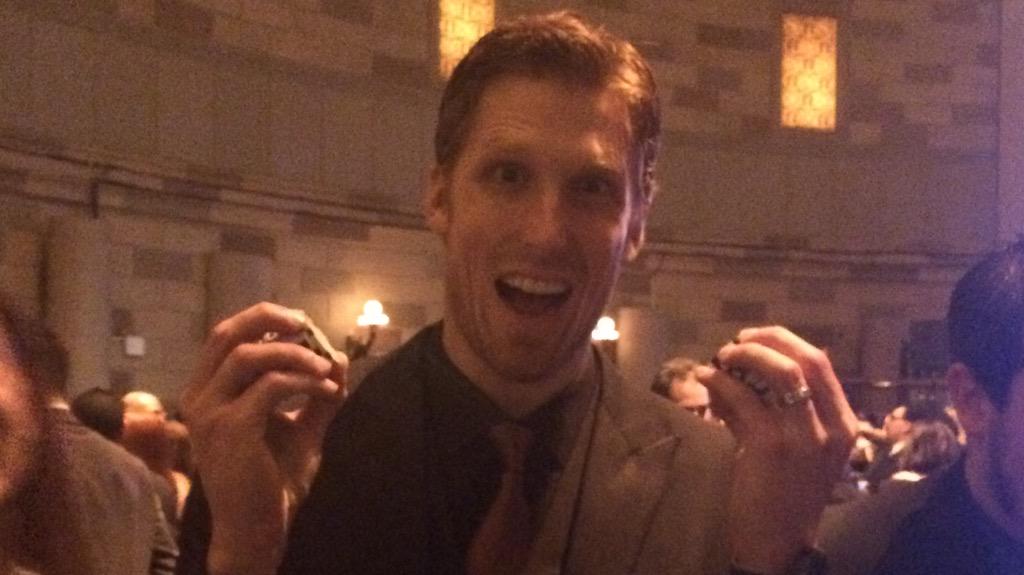 It's not as many as Dan Girardi's chips, but I don't turn these chips over!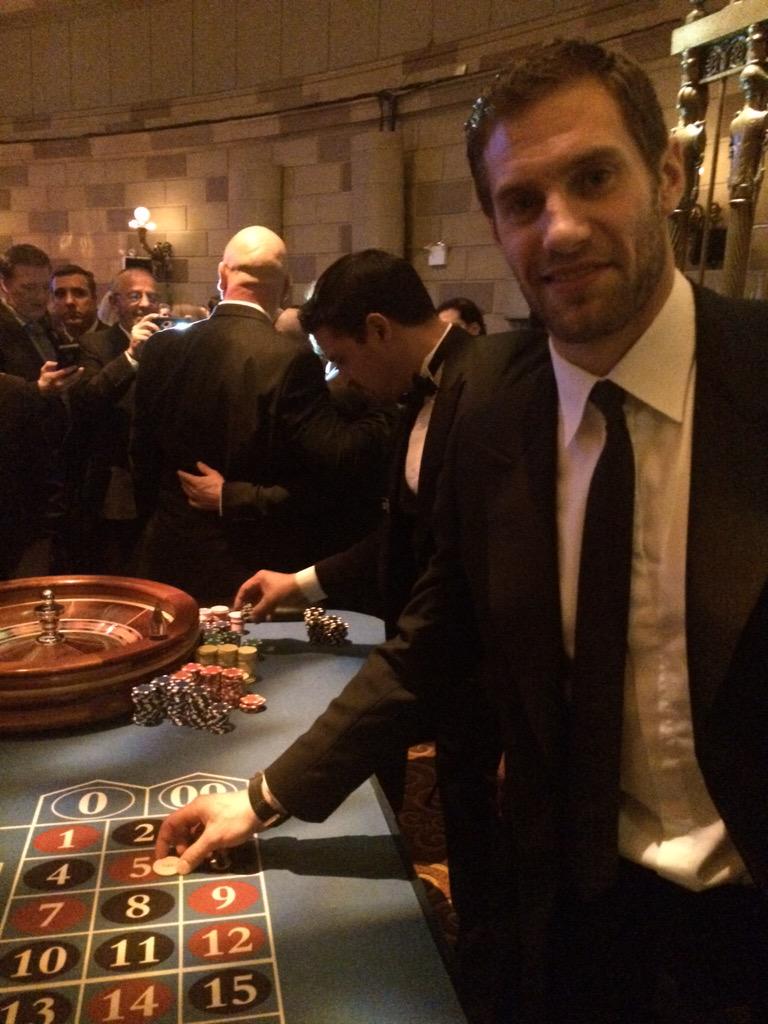 It would be a miracle if I scored 5 goals this season!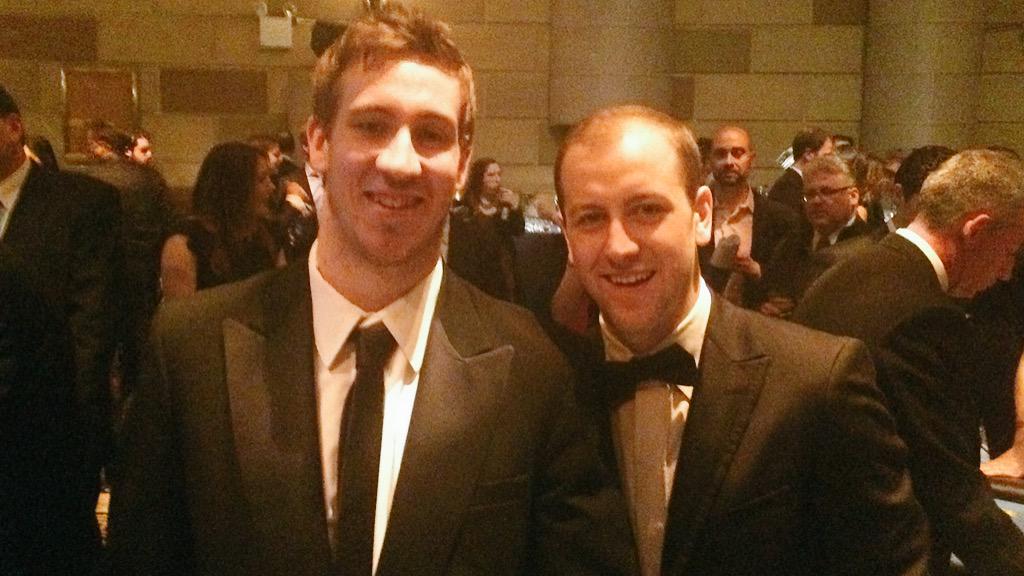 After their performances this season, "SHOW THEM THE MONEY"
Let's hope Jimmy Sheppard can handle a hockey stick the same way he handles a selfie stick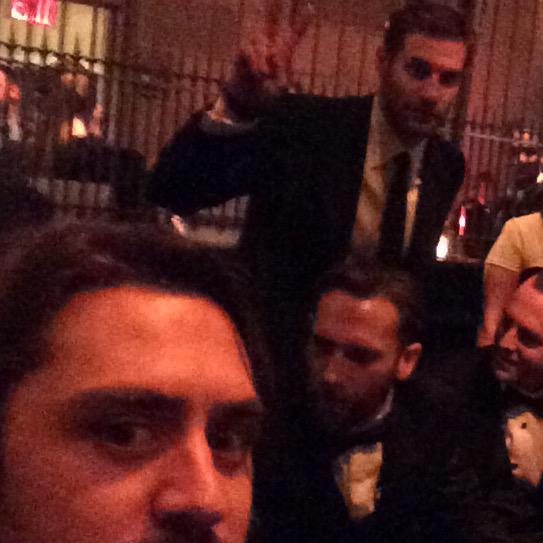 Zucc is happy that he will be attending these events in the years to come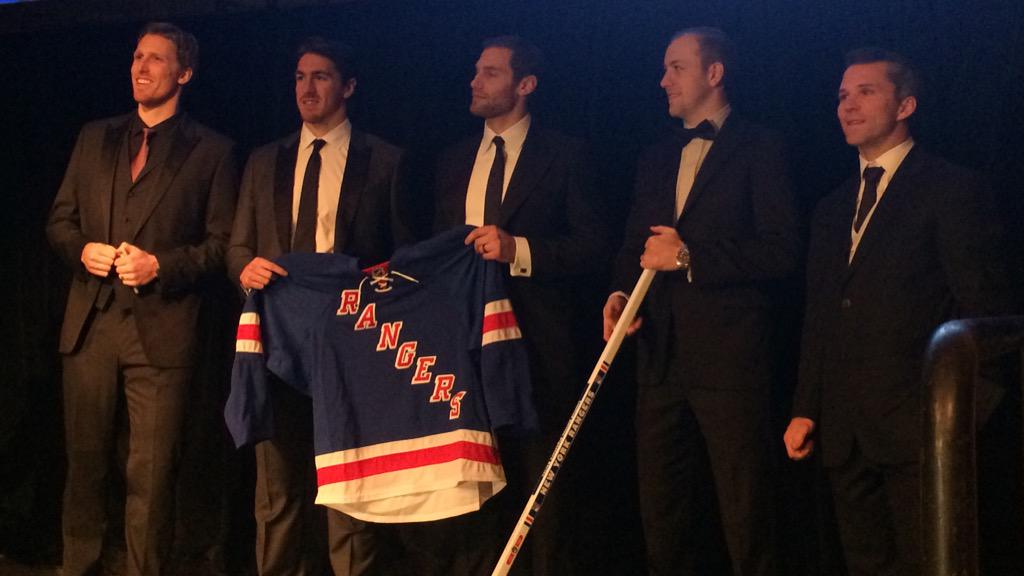 Ironically, to save costs, the Rangers raffled off a Chinese knockoff jersey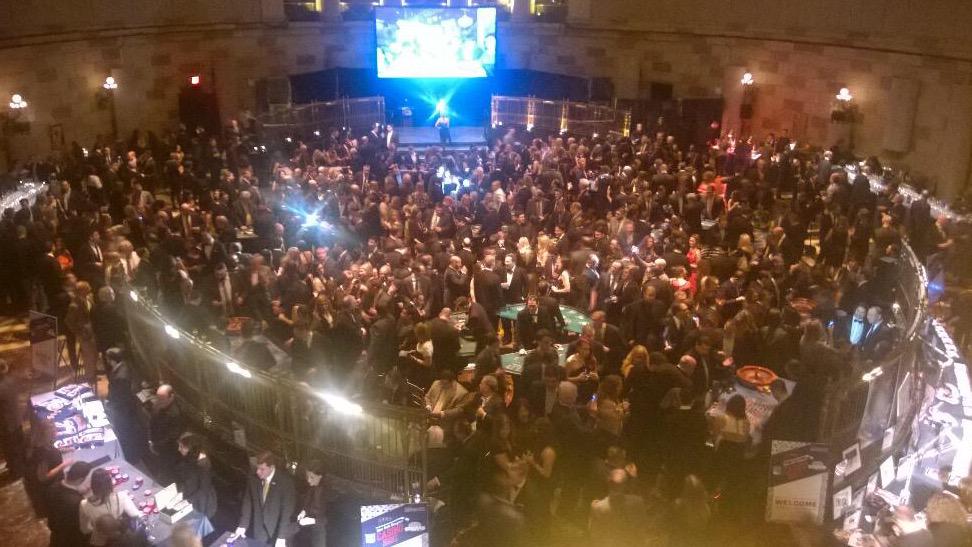 I'll go out on a limb and say the Knicks fundraiser isn't as pale as this picture!
That wraps up Rangers Casino Night. I hope you enjoyed this silly blog.
Check the site later on this weekend. I will have our first petition on this site, as I want to officially start a petition to get the Rangers to retire Frank Boucher's #7.
I will also have a Rangers/Blackhawks blog up on late Sunday night.
I also just received the new book "100 Things Rangers Fans Should Know & Do Before They Die" by Adam Raider & Russ Cohen. The title sounds silly, but I heard it's a good book. I'll try to get a review up this weekend too.
LET'S GO RANGERS
ICWT
Sean McCaffrey
BULLSMC@aol.com
@NYCTHEMIC on twitter