Greetings and salutations everyone and welcome to another blog here on BlueCollarBlueShirts.com. This is another photo gallery blog, recapping my experience at Seattle's "Climate Pledge Arena", where after Sunday, October 31st, 2021 – the New York Rangers are undefeated in.
Depending on when you are viewing this particular blog entry, my NYR/SEA 10/31 game review blog will soon be posted, if it isn't already. Check the main page for the review, which should be posted sometime on Monday, November 1st, as I'll be working on that game review while flying back to New York. (I need something to do, while trying to kill six hours on an airplane!)
Outside of posting pictures from the Rangers 3-1 victory over the Kraken, I've also included some of my restaurant experiences from this trip, which I'll talk about in-detail on the game review blog.
However, for right now, I just wanted to get this easy photo gallery blog out of the way first, and then tackle the game review and the Seattle experience – an experience I wouldn't necessarily recommend.
Without further ado, here's Seattle and the Climate Pledge Arena:
(Of note, it may take a second or two for all of these pictures to load properly.)
---
Here are my last few blogs, in case you missed them, including another Seattle photo gallery blog:
---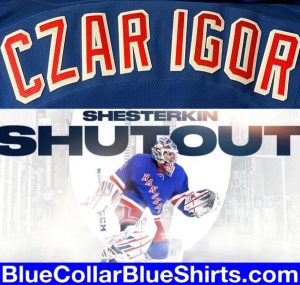 ---
---
If you haven't already, subscribe to this blog for the next update:
---
Up next, a flight at the butt-crack of dawn, which is when I'll start the game review blog and thoughts on Seattle.
Until next time…
Stay FABULOUS my friends.
As always here, thanks for reading and…
LET'S GO RANGERS!
Sean McCaffrey
BULLSMC@aol.com
@NYCTHEMIC on Tweeter