What's up everyone and welcome to another blog here on BlueCollarBlueShirts.com. Today's blog will be different than the usual New York Rangers fanfare. I must admit, I was so pumped up after watching the Vegas Golden Knights win the Western Conference, that I decided to gather all my thoughts in this one blog.
Before jumping right into the Vegas stuff, here are my last few blogs, in case you missed them:
---
---
---
---
Until the Stanley Cup Final is set (and it's very likely the Knights will see the Tampa Bay Lightning in the Stanley Cup Finals, more on that to come) you are going to be reading a ton of articles on the Vegas Golden Knights. I hate to pile on, but hopefully my unique style of writing will give you something different.
The Vegas Golden Knights (from here on in, the VGK) have never been conventional. In every waking moment of their existence, the franchise, both on and off the ice, have defied standard logic.
When VGK owner, Bill Foley, first got the skates on the ice on this VGK project, he had to prove to the worst commissioner in all of sports, Gary Bettman and to the NHL, that he could sell season tickets. Foley had to prove that Vegas wasn't just a town that gambled on sports, but a town that could support a sports franchise.  Why that same standard doesn't apply to the Islanders, I do not know, but that's for a different blog.
In December of 2014, Foley was told by Bettman that Foley could start a season ticket drive, to gauge interest in the market. When the season ticket drive began in February of 2015, the prospective franchise sold 5000 tickets in 36 hours. By April of 2015, the team sold over 10,000 season tickets.
If you recall, with 30 teams in 2015, it was rumored that the NHL would be accepting two bids for two new franchises, to give the league a manageable 32 teams. For whatever reason, the Quebec bid was not accepted and only Vegas was granted a franchise, for a cool $500 Million entry fee. For the first time in the history of sports, the city of Las Vegas would have a professional sports franchise.
When the gavel landed, it was determined that the Vegas Golden Knights would join the NHL in the 2017-2018 season, thus giving the NHL an odd number of teams, with 31 different franchises. Of course, 32 teams would be more conventional, but again, as we'd see, when have the VGK ever been conventional?
(Also worth noting part 1: it's expected that a new franchise, a 32nd franchise, will be granted to Seattle, with an attempt to have them ready for the 2020-2021 season. The cost to enter the league? $750M, which is 50% more than what Vegas paid.)
(Also worth noting part 2: with hindsight being 20/20, it was smart that the NHL only allowed one new team in the league. By trickling in team's slowly, you gain more interest, long-term, in franchises. Say a new team was granted to Quebec and bombed. They would look like losers, when compared to the Knights. One team at a time seems to be the smart move, even if it gave the NHL an odd number of teams this season.)
As we have gotten accustomed to by now, whatever you thought would happen with the Vegas Golden Knights franchise, on or off the ice, you were wrong. The first thing non-Vegas residents were wrong about (including myself) is that all the season tickets would be gobbled up by casinos.
My wise ass, at the time of the VGK announcement, remarked on this blog, how you would see a building largely made up of opposing jerseys. After all, Vegas is a destination vacation town, with many of its residents being transplants. To make sure that I earned my jackass label, I even said that you'll see a random Tuesday home game in Vegas, with some fat cat casino whale, sitting in the crowd with his hookers, right next to an Elvis impersonator. Well, at least I got the Elvis impersonator stuff right:
As we all know by now, SPORTS fans are attending VGK home games. The large pocket of tickets being handed/comped out by casinos? That never happened. If anything, the city of Vegas showed to the world that they are a SPORTS town too. The city of Vegas clamored for a professional franchise, and these fans have taken to this team like a fish to water.
Not to go too off-topic here, but part of the lure and draw, of the VGK, is the fact that they are an expansion team. Every single sports fan in that city, had a pass to jump on board. Even if you already had a prior hockey team (I know several NYR/VGK fans out there), if you lived in Vegas, you could easily adopt the VGK as your second favorite team. Some hockey fans went all in, and abandoned prior allegiances for their new found hometown team. Who thought that would happen?
By now, we all know that the Oakland/Los Angeles Raiders will be coming to Vegas. While that announcement was made before the VGK ever played a game,  the difference between the two franchises is that VGK is a brand new team. The Raiders have been around forever and Vegas is a city of transplants.
Put it this way – if you're a Broncos, Chargers or Chiefs fan, living in Vegas, I don't see you or similar people rocking the black and silver any time soon. In other words, VGK gave everyone a chance to get in at the ground floor, while the NFL franchise is asking Vegas sports fans to dump all prior fandoms & jump aboard on a team that changes cities and venues as often as the weather changes.
On April 26, 2014, the Washington Capitals decided they were done with General Manager George McPhee. McPhee, who was with the Capitals for 17 years, could never win a Stanley Cup. While he was respected by his peers (Cam Connor on his podcast raves about him all the time) and respected around the league, it's not like McPhee ever won a Stanley Cup either. I guess chalk that up to the curse of the Rangers, because as a player, McPhee was in the Rangers organization for 7 seasons.
After a meaningless stint and minor role with the pathetic New York Islanders, George McPhee got a call that every General Manager wants to get – a call from an owner with an expansion team. When McPhee accepted the VGK GM job on July 13, 2016, not even he knew where the team would be on May 20th, 2018.  For McPhee, right now, an unconventional hire, due to his resume of not having that elusive piece of hardware on it, he is now vindicated.
Unlike other coaches and general managers in the league, you can't say McPhee inherited a winner. You can't say he got a great team over the hump. Instead, McPhee was the architect behind these current Western Conference Champions. Barring a dynasty run here, his greatest accomplishment of his career are these 2017-2018 Vegas Golden Knights.
Oh and speaking of a potential dynasty run for the VGK (who will have cap room to make moves in free agency) can you imagine if VGK is the next NHL dynasty? I didn't see that in Back to the Future!
With McPhee getting an empty canvas to design his blueprints, he quickly went to work. Meanwhile, Vegas, in November of 2016, announced they'd officially be known as the Vegas Golden Knights:
Fireworks, a public rink built next to the arena and stage shows, during this name announcement, was highly unconventional. It's not like
Sam Lichtenstein was throwing a similar gala for his Montreal Wanderers, over a century ago. Even the most recent expansion teams, weren't throwing events like this. However, if you look at the crowd at this VGK naming press conference, you could see the swell of support in front of the T-Mobile Arena. These weren't casino people. These were sport fans, thirsting for a franchise.
On March 6th, 2017, Reid Duke became a future Jeopardy answer, when he was the first player signed to a three year entry level contract by the VGK. A month later, on April 13th, 2017, McPhee anointed former Florida Panthers Head Coach, Gerard Gallant, as the first coach in VGK history. The last time anyone heard from Gallant, was on November 27, 2016, when he was unceremoniously fired by the Florida Panthers, and in an embarrassing fashion to boot. Remember this?:
For Gallant, and around league circles, the firing was surprising. After all, just five months previous, Gallant was one of the Jack Adams' finalists (Coach of the Year.) For whatever reason, Panthers GM, Tom Rowe, decided that a 11-10-1 record wasn't going to cut it and canned Gallant. This was an unconventional firing, which I guess, made all the sense in the world for McPhee to have Gallant at the top of his list.
McPhee and Gallant, two men with strong reputations in the league, but no Cup to show for it, went to work. After all, the NHL Vegas Expansion draft was right around the corner, as it would be held on June 21, 2017. It was time to devise a game plan for success. Needless to say, there was no way beyond the wildest imaginations of McPhee and Gallant, that come nearly a year later, they'd be four wins away from a Stanley Cup. I mean, remember what VGK owner Bill Foley said, during the unveiling of the VGK uniforms press conference?
On June 20th, 2017, one day before the Vegas Expansion draft, Foley said that he wanted to build a winner. Foley said he knew what it took to build a team. He said it was his goal to bring a Stanley Cup to Vegas "within 6 – 8 seasons." Under a year later, unconventionally, the VGK can once again, defy all odds and win the Stanley Cup in their first season. Every time VGK was counted out by fans or the media, VGK rose to the occasion.  If you desired to bet against them, you have lost every time. This is a team that refuses to accept logic and spits in the face of being conventional.
On June 21st, the VGK held their expansion draft. I've talked about this before on these blogs. Before you give me, "the draft was weighted and insured Vegas would win" crap, blah, blah, blah, can I remind you of this:
Never forget pic.twitter.com/r4l5tVVJ8X

— Vegas Golden Knights (@VegasGKNation) May 7, 2018
I extensively searched Google. I even went to a PAGE 3 of a Google search! You know what I couldn't find from June or July of 2017? Any articles or any tweets by anyone saying how the draft was rigged so VGK would be in the Stanley Cup. The only people talking about a Vegas Stanley Cup victory were Vegas residents, who dropped a few dollars on VGK winning the Cup, out of fandom. These were bets from the heart, not bets from the brain.
Hindsight is 20-20, so of course, envious fans and writers who can't admit they were wrong, are penning drivel about how Vegas had an advantage with their draft. Come on, even the people who write such filth can not even believe in what they say.
It is true, in the history of the NHL, new teams weren't always given the best shake. I mean, the league was rooted in giving rights to players by where they lived. That's why teams like Montreal and Toronto dominated for so long, because they were located near the best players. You didn't have a bountiful of talent playing in New York.
While teams went in and out of the league, until we had the stability of the Original 6 era, it took the league 50 years, before expanding twice their size. You can credit the fear of competition, in the WHA, for that. You want to talk about an unfair advantage, when it comes to making the SCF? Look no further than the St. Louis Blues!
During the Great Expansion of 1967, all the expansion teams were in one division, and the Original 6 teams were in another division. This guaranteed that an expansion team would make the SCF. In turn, the Blues were swept in three consecutive SCF's, twice by Montreal and then by Boston, in a series made famous for the Bobby Orr goal.
So for anyone to say that Vegas was given the biggest advantage ever, at reaching a SCF, as an expansion team – that's a bunch of wet poo poo in a tissue diaper.
In reality, what Vegas had, was a chance of grabbing the 11th or 12th best player on each team. Even that was with restrictions, in the era of no move clauses and young talent being exempt from the draft.
Furthermore, the talent pool is more diluted now, than in previous expansion drafts. With 30 teams to choose from, it's not like you're getting elite talent. Or so it seemed.
When the picture above was taken, again, as a wise-ass, I commented that his smile looked fake and he had to be miserable. Guess who has the last laugh now? To me, Fleury was a border-line Hall of Famer before this season. Now, to me, he's cemented his place in the Hall of Fame. That's how big he's been for this Vegas franchise.
I've talked a lot about MAF on this site before, so I won't hit you with my previous takes. I just want to remind you that this guy is the ultimate team player, a perfect ambassador and was the highest quality of human being & athlete, that this Vegas franchise could build around. (For those, not in the know, how about this recent Fleury story, where he visited with Humboldt survivors, right before a playoff game: http://www.post-gazette.com/sports/penguins/2018/05/17/Marc-Andre-Fleury-Vegas-Golden-Knights-Humboldt-Penguins-Winnipeg/stories/201805170120)
Keep in mind, Fleury, the bedrock of two Cup runs in 2008 and 2009 (Winner of the 2009 SCF), was already one of the league's top netminders. After a string of bad luck and some bad games, the Penguins couldn't get back to the SCF until 2016, where Matt Murray was already the successor to King Fleury's throne.  While MAF was always there to bail out Murray in bad games and during injuries, the message was clear – MAF was now the back-up goalie.
In January of 2017, the Penguins privately told MAF that they wanted to expose him to Vegas. In a private deal, that wouldn't become public until after the Vegas draft, MAF waived his no trade clause with the Penguins. In return, the Penguins wouldn't trade MAF for anyone of value during the 2017 trade deadline. However, he would be exposed to Vegas. With MAF as one of the top goalies exposed, it seemed like he would be as good as gone.
MAF remained with the Penguins and would win the SCF. It was a bittersweet win, as his time as a starter was up and deep down, he knew he would be gone from a franchise that he was with since 2003. Nearly 15 years, MAF was under the employ of the Penguins. Now he was going from the yellow and black to the desert. Hardly a reward that seemed fitting for loyal service.
On June 21st, 2017, it was official. MAF would be the starter for the Vegas Golden Knights. After three SC victories, MAF had to flash his smile for the Vegas cameras. It seemed that all the winning he got accustomed to in Pittsburgh was all over. He peaked. It was time to be the face of a struggling team. For MAF, hopefully he could get out of Vegas, and latch on to a winner, before he retired. That would be the conventional thing to do.
With the draft finished, preseason wrapping up and the home opener around the corner, the VGK had many events planned in Vegas, to help promote the team. There was a vibe of celebration, vindication and good expectations around the city. Then, on October 1st, a psychopath opened up fire during a concert on the Vegas strip, killing 58 innocent people and injuring 100's more. Sports have always been an escape from reality. Unfortunately, due to the actions of one lunatic, thousands upon thousands of lives were negatively affected. Hockey was rightfully now an afterthought.
The VGK had to cancel parties and other media events. They had to and it was no fault of their own. No one was in the mood to celebrate after a major national tragedy. Even worse, this disgusting event occurred literally minutes away from the T-Mobile Arena. Vegas was a city in mourning. Instead of having a team launch, worthy of the Vegas reputation, the VGK team would start the season under somber conditions. For the Vegas franchise, due to one maniac, their team looked to be in trouble out the gate. Who can think about hockey in a time like this? That would be the conventional thought, right?
Instead, nearly 10 days after the shooting, the VGK had their home opener, defeating they Coyotes, 5-2. Before the game, the franchise honored the 58 victims of the shooting and hung a banner for them. Needless to say, this was the lone banner in the building for this new franchise. Unfortunately, as an expansion team, it seemed like this banner would be by itself for a long time.
Something weird happened in this season. Just like the 9/11/01 attacks in New York City, people looked to escape from reality and looked to rally behind something that everyone in the community could get behind. I hope this isn't coming off wrong, but as a New Yorker, I still remember 9/11 and everything about that day. I also remember the aftermath and the rebuild.
Just like how Met fans got behind Piazza and his epic homerun, Yankee fans got behind their team, that made it to the World Series that year. New Yorkers used their baseball teams to show they weren't scared of terrorists. They were coming out to the ball park and would not let their way of life be interrupted.
16 years later, Vegas went through the same thing. Residents of Vegas rallied behind each other and the VGK were one thing that Vegas residents universally rallied behind. Just like FDNY and NYPD hats of 2001, Vegas Strong T-shirts were proudly worn by everyone. The community united. While the victims and rescuers are not forgotten, the city pressed on. There would be light at the end of the tunnel.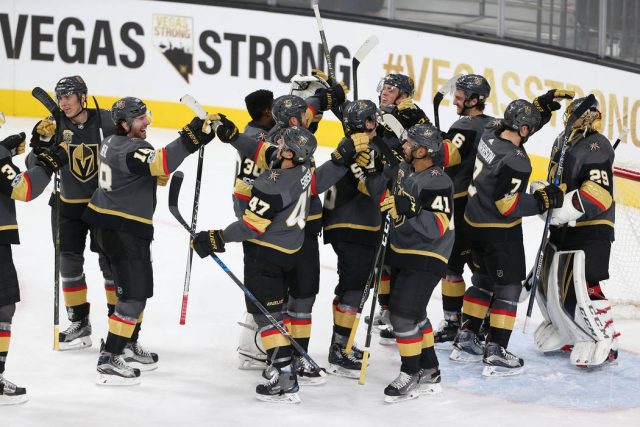 The Vegas Golden Knights finished with a 29-10-2 home record, tops in the NHL. They would finish 51-24-7 overall.  With a superior home record, pundits quickly credited VGK's impressive home record to the "Vegas Flu". If you need the Vegas Flu spelt out you, essentially, it means that road teams had too much fun in Vegas, thus knocking them off their game come game time.
We saw John Tortorella, of the Columbus Blue Jackets, talk about this, as he acknowledged that players were taking advantage of their time in this new market. I can see this continuing for non Pacific division teams, as most teams will only come through Vegas once a year. Even if you're up a little bit later playing a slot or chasing women, you're off your routine. Hey, that's what home ice is all about – getting an advantage over your opponent.
Something happened from the start of the season until New Year's Day of 2018. The VGK were actually and unconventionally good. Sure, some of the shine and luster would be lost, right? NOPE.
Thinking that the team would be playing in front of road fans was as idiotic as thinking that MAF couldn't be a starting goalie anymore.
Fast forward a bit to January of 2018, when I attended a Vegas Golden Knights vs New York Rangers game. I share with you, my take on the Vegas experience: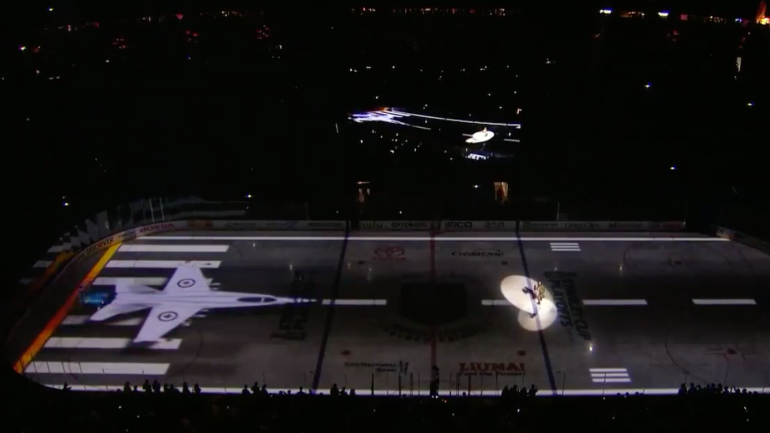 As the season churned along, VGK just kept on winning. Like going on a roll on a blackjack table, VGK were drawing 6 card 21's against a dealer's 20. They were hitting green on roulette. They went all-in with a pair of 2's and the other team folded. How many more gambling analogies do I have to make? The VGK were kicking ass!
Records came and records fell. Most home wins as an expansion team. Most wins as an expansion team. They flirted with a Presidents' Trophy. If there was anything conventional about these VGK, it's that they didn't win the President's Trophy, as that trophy seems to be the death knell for playoff contenders.
When the season ended, Vegas won the Pacific Division. That 58 banner would get company.
Come the playoffs, the Knights drew the Kings. While Vegas had the better record, many experts thought the Kings had too much experience for Vegas to overcome. Instead, the Vegas swept the Knights, winning the fourth and final game in LA.
Up next, were the San Jose Sharks, another team that was playoff tested and in the SCF just two years ago. Once again, everyone thought that the luck of the VGK would run out. Instead, the Knights would harpoon the Sharks, winning the series in 6, including a 7-0 game 1 thrashing and a game 6 shutout from MAF.
Outside of a 4-0 game 4 loss to the Sharks, the Knights were in every game. In fact, VGK probably should've won Game 2, a game that the Sharks won in double OT, but ugly officiating reared its head in these playoffs once again, disallowing a VGK game winning goal, due to the dreaded, who knows what it is anymore, goalie interference call.
After what you could call an upset, the Winnipeg Jets made the Western Conference Finals, after disposing of last year's WCF Champions, in the Nashville Predators. I have yet to see one prediction, from the start of the season, that had VGK vs WPG in the 2018 WCF. However, here we were. Once again, the Knights were thought to be the underdogs. Once again, the Knights would make haste of another playoff team, quickly ousting the Jets in 5 games.
In 15 playoff games, the Knights have won 12 of them. That's insane. Many Ranger fans like to bring up Henrik Lundqvist's Game 7 history (well at least before 2015.) What they fail to mention is that he was .500 going into those Game 7's. Here in 2018, VGK is steamrolling teams and ending series in ease. In fact, in every chance the VGK have had to close out a series, they did, as they are now 3 for 3, in series clinching games.
What MAF is doing in these playoffs is incredible. MAF is having the best goalie performance in the playoffs since Jonathan Quick in 2012. Not bad for a guy whose career was thought to be on the down end.
In these playoffs, in 15 games played, MAF has 12 wins. Only Vasilevskiy will have a chance to tie him.
MAF also has a sickening low GAA of 1.68. Keep in mind, he's playing against top competition. This isn't like Lundqvist's 3.00 regular season GAA, with games against crap teams in there. MAF also has a .947 save percentage. (Saros has a .952 save %age, but only played in mop-up duty for Rinne.) More impressively, Fleury has four shutouts. Matt Murray who?
During MAF's career, he won 3 Stanley Cups. However, if MAF and the VGK can win the Stanley Cup this season, this would be the crown jewel and the pinnacle of a HOF career. There's no Sidney Crosby here. There's no Geno Malkin. There's no Kris Letang. There's no Chris Kunitz. Make no bones about it, while players like Marchessault, Karlsson, Schmidt, Neal, Reeves, Perron and others are stepping up and making magic, for the first time in his stellar career, this is Marc Andre Fleury's team. More importantly, this is #VEGASSTRONG 's team.
As Vegas looks to win one more series, the T-Mobile team store, as well as Shop.NHL.com and Fanatics were flooded with people. The fan base can not get enough of their team. The tears of joy among VGK twitter are aplenty.
I'm a New York Ranger fan living in New York. I can't 100% capture the emotion the residents of Vegas have right now, but I can imagine. Since VGK's their team, let's share some VGK fan reaction:
First NHL Season.

They doubted us, didn't think we had a playoff shot or were going to be very good.

Made the playoffs, they still doubted us, said we were done the first round

Now here we are

IN THE STANLEY CUP FINAL🔥⚔️ pic.twitter.com/uz6j8qIfEp

— Vegas Golden Knights (@VegasGKNation) May 20, 2018
Congratulations @GoldenKnights !! I've been there from day 1 and today was the best!! @barstoolsports @BarstoolBigCat @NHL @BarRescue #stanleycup #nhlhockey #vegasborn pic.twitter.com/I5XuXDOuZa

— Jon Taffer (@jontaffer) May 20, 2018
Get your Western Conference Champions gear now!!! #CupIn1

Shirt (https://t.co/dOPQ7A6EiJ)
Hat (https://t.co/qOsqw2u3hH) pic.twitter.com/bBvyWU2oOk

— SinBin.vegas (@SinBinVegas) May 20, 2018
A bunch of guys that got fired and let go by their teams last year got together and decided to go to the #StanleyCup finals. @GoldenKnights #VegasStrong

— Glenn Gilbertti (@TheRealDisco) May 20, 2018
The Vegas @GoldenKnights are going to the #StanleyCup Final! This team didn't exist a year ago. They were 500-to-1 long shots to win it all before the season. Soak it in folks. You're watching one of the greatest stories in sports history unfold in real time right now. #VegasBorn

— Arash Markazi (@ArashMarkazi) May 20, 2018
I'm not crying. You are.#VegasBorn

— z – Erik Vegas VGK (@ErikVegasVGK) May 20, 2018
Last goals of the Series

Kings: McNabb (former King)
Sharks: Eakin from Carpenter (former Shark)
Jets: Winnipeg boy, Ryan Reaves@Disney do what you will with this information

— Brittani🌵🌺 (@TheBrittWithAnI) May 20, 2018
I can't even express to you what this team means to the city right now. The hockey is really just the cherry on the top. What the Golden Knights have done is to rally the community in a time where we were at our lowest.

— y – MKK (@kalilwayne) May 21, 2018
Here is the line at the Arsenal right now for t-shirts pic.twitter.com/YGQzMMG022

— Sadie & Murphy (@Redrockrunner1) May 20, 2018
I know I cried a lot OMG this is happening https://t.co/Htc4YCNrlk

— SCF – Dawn Falls (@VGKfanDFalls) May 20, 2018
I don't want to spend too much time on this, because I've talked about it before, but of course, you have this reaction:
It's a great way to grow a fan base in Vegas, but I'm not sure this is a great feeling for 30 other cities– many that have been starving for a chance at the Stanley Cup for decades.

— James Cybulski (@JamesCybulski) May 20, 2018
I used this tweet, because this was one of the saner ones. If you skewer twitter, you can find more obscene takes with this "it's bad for the league" sentiment.
Someone like me, known through the depths of despair of NYR twitter, as being someone with a negative attitude, can not even gravitate to the "this is bullshit" vibe that others are emitting like stink on garbage.
To me, what Vegas has done this season is something others should learn from. This is Disney on Ice, but without the officially licensed characters.
You take a General Manager, who could never win the big one, but could taste it. Pair him up with a coach that was wrongly fired. Then you find a goalie that still has flashbacks to days of his prime. Then you get a bunch of pissed off players that were discarded like mosquitos from their former team. Tell all these people that they are supposed to be in last place, and what do you get? Answer – the unconventional 2017-2018 VGK.
VGK should sweep the NHL Awards, at least in the GM/Executive of the Year & Jack Adams awards. While you can make the argument that McPhee had a clean slate, his vision was perfect. In the case of Gallant, how could any other coach be considered?
If anything, every GM and owner in the league should be embarrassed to show their face at the NHL awards, and that includes one of my favorite targets, James Dol-Un.
When it comes to expansion teams, the 1996 NFL Carolina Panthers and Jacksonville Jaguars were teams that made Conference Championships in their second year of existence. They didn't win though. In baseball, the Florida Marlins won the World Series in their fourth year, with a store bought team.
Vegas has a chance to be the first expansion team to win a major championship, in the history of sports. To have that banner, next to the 58 banner, would be the perfect ending to a season that started with a city in strife. If there has ever been a city that has thrown their support behind a team during peril, it's these Vegas residents and these Vegas Golden Knights.
For fans who jokingly put a few bucks down at the beginning of the season, when the VGK were 500:1 odds at winning the Stanley Cup, these fans will be jumping up and down moreso than ever. Oh, and for the "experts" aka "morons" who say that a VGK SCF win would kill the casinos, I have a bridge to sell you in Brooklyn. You're probably the same people who think Lundswiss can win a Cup! A VGK SCF win is a drop in the hat for casinos. A VGK SCF win is great business for Vegas. There's no business like repeat business!
The real action, to me, anyway, is to see what were the odds on MAF as Conn Smythe. Even if Vegas loses the SCF, who's been a rock for their team, for Washington or Tampa, the way MAF has been for VGK? Win or lose, unless MAF starts giving up goals left and right in the SCF, the Conn Smythe is his, at least in my eyes.
Oh, and who thought that Pittsburgh would come up short, in their bid to give us a Fleury vs Penguins SCF?
In closing on the Knights, I'm happy for them and their fans. The team is extremely fan friendly. They have the best twitter account in the NHL and perhaps in all of sports. They are wise when it comes to business, as they ship out free merchandise all over Europe and Asia, in a way to attract new fans. They are a team that's impossible to hate, unless you root for another team in the Pacific Division, or if you're a Winnipeg Jets fan.
Sure, one "HOT TAKE" is that the city only supports them because they are winning and the hype will go away once they are losing. Time will tell on that, but at this stage of the game, are you really going to bet against this team? Do you want to apply conventional logic to this team? If you've learned anything this season, it's to expect the unexpected from this new car smell franchise.
And one last thought – if you're believing in superstitions, when it comes to the VGK touching the Clarence S. Campbell Bowl, you don't know anything about these unconventional (how many times did I hammer that word in this blog?) Vegas Golden Knights.
Oh, and after all these glowing words, I'm rooting for Tampa to win the Cup! Sorry to my VGK fan readers, but NYR comes first, and a TB SCF win means the Rangers get another first round draft pick. I hope my Vegas readers know that I support them in either event and I enjoy all our hockey talk. But  hey, how about this – I'm rooting for Tampa to win, but I'm not rooting for Vegas to lose either!  With all this great hockey, I feel like a kid in a candy store, so bring on the SCF. Speaking of which….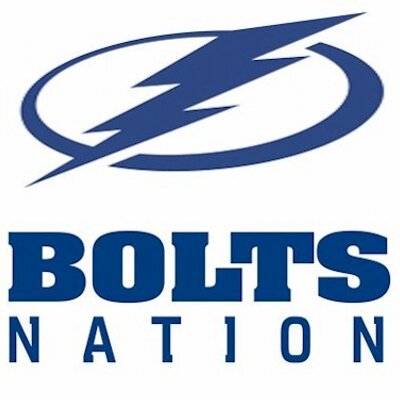 Real quick, as I plan on doing a complete SCF preview blog once we get there, but Tampa can finish off the Caps tonight. If Tampa can make the Cup, I'm going to cry and bite the bullet, and try to get to a SCF game in Vegas. What I mean by that, is that I'm willing to part with $2000 in my bank account, just to watch hockey. (And gamble. And drink. And smoke cigars. And eat like a fat fuck. I hope my cousin Jason & my friends, Eddie Squared are ready!)  Sure, Tampa would be cheaper and has the Hard Rock casino, but no place has that energy (or gambling, or drinking, or cigars, or food) like Vegas right now. I don't want to assume Tampa is winning, as this Caps team is still alive, so I'll comment more on this once the series is official.
Quick parting shots, as we get to the end here:
— Team Sweden won the IIHF Worlds with a weaker goalie who put up better numbers than Lundswiss last year.
— This just in: an IIHF Worlds medal and 50 cents still can't you coffee at a NYC bodega.
— Also just in: the IIHF Worlds is for young talent, not 36 year old goaltenders who blame their teammates for everything.
— Rangers may sign BU HC, David Quinn tomorrow, for NYR HC. He's a perfect fit, as he's never won anything, not even a Frozen Four & will go with the program. He won't challenge the overbearing and overrated goalie, so he's good as gold!
— Do you want to know why I get so hyped about Vegas and TB this year? Because I know my NYR won't win shit with these clowns in charge and crybaby in net.
Here are a few books I got today. I recommend the top one for King No Cup:
Tampa vs Washington, Game 6 tomorrow. Here's my drink for the game:
Last quick shot: to everyone I was bullshitting with on Saturday and Sunday, I got a kick out of it. Oh, and someone call @Fixxser a cab.
As far as the next blog, I have a Delorean blog I want to do, but may wait after the SCF. I'll have something up before SCF Game 1, perhaps about Tampa, in the same vein as this VGK blog. I guess I should talk about the next NYR HC too, but if it's Quinn, I just don't get why the Rangers waited this long to sign him. I mean, you're 10 days away from talking to Keefe. What's the rush in signing Quinn at this very moment?
As always, thanks for reading and for your twitter banter. I always enjoy it. I heard instagram and snapchat are the new "in thing", but at nearly 36 years old, (I turn 36 on 6/13) I'm too old to learn new social media platforms.
Oh, and I guess I should plug that I have comment section on this blog that I've finally figured out how to use! Feel free to comment and I'll reply back, especially if you have free SCF tickets!
See ya next time.
Sean McCaffrey
BULLSMC@aol.com
@NYCTHEMIC on the twitter gimmick machine