What's up everyone and welcome to another blog here on BlueCollarBlueShirts.com. This is the second of two blogs, here on this Memorial Day Weekend. If you haven't already, you can check out my book review on "Patrick Roy- Winning. Nothing Else" by visiting http://www.doinow.com/roy
Since I'm in plug mode already, before getting into the meat and potatoes of today's extravaganza, here are my last blogs, in case you missed them:
---
---
---
---
---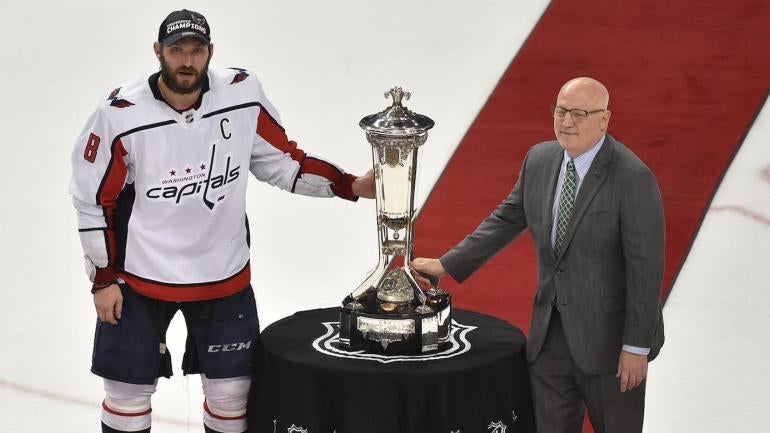 It is with deep sorrow and with a heavy heart, that I announce that my favorite team, of the last six weeks, the Tampa Bay Lightning, have been eliminated from the NHL playoffs. Despite my faux fandom of the Bolts, (A Bolts Stanley Cup win meant the Rangers would get their first round draft pick) the Bolts have no one to blame but themselves. Kudos to the Washington Capitals on winning the Prince of Wales Trophy.
First, a song in memory of the 2017-2018 Tampa Bay Lightning:
I gotta say, I'm glad I kept my Vegas Golden Knights bandwagon fan card. I really was going to give it up after Game 5 of the Eastern Conference Finals. However, Tampa never scored again in the series, and here we are, with the Washington Capitals playing the Vegas Golden Knights, for the coveted Stanley Cup. If you predicted a Washington vs Vegas SCF, at the beginning of the season – check your underwear, because you're full of shit.
As a diehard Rangers fan, I'm not one to hate on Ovechkin or on the Capitals. In fact, out of all the Ranger rivalries, the Capitals rivalry is the least intense. There's no way any Ranger fan can equate the Capitals rivalry to the Islanders, Devils, Flyers, Bruins, Canadiens, Penguins or hell, even the Kings.
Personally, at nearly 36 years old, and I've talked about this before – when you get older, you respect different players for different things. The Great 8, in the red jersey (not a Russian communist pun) is one of the best ambassadors of the NHL in the league today. The guy does countless charity work and engages fans in every market. I mean, here's just one, of countless stories, of Ovechkin making a kid's dream come true: https://www.nhl.com/news/alex-ovechkin-meets-niebvechkin-cash-niebergall/c-283273200
Maybe I'm softer, as I distance myself from 30 years of age and approach 40. I have two nieces, yet don't want kids of my own. After all, as an uncle, I can walk away. However, little kids are pure innocence and we should encourage them to be their best. When I see a guy like Ovi, who makes dreams come true for children every day, how can you not root for the guy?
So while Ovi and his Caps ruined some of my "Lundswiss Troll 101 Material", by knocking out the Tampa Bay Rangers, I can't say I'm hating on him either. That said, I'm not rooting for the Capitals to win the Cup. However, if Ovi does it, I wouldn't be upset either. I know I'm all over the place here (blame the bottle of Gretzky Whisky I am currently devouring while typing this) but I guess I'm trying to say this – as a hockey fan, I can't fucking wait for this Stanley Cup Final. Bring it on!
Yes, I know, there are other contributors to Washington's Prince of Wales Trophy that aren't named Alex Ovechkin. However, this is Ovi's team and this team lives or dies by Ovi's performance. That said (take a shot for every time I say "that said" on this blog) Ovi had a lot of warriors behind him this Spring. Whether it was Braden Holtby shaking off his benching from coach Barry Trotz & showing his Vezina form, TJ Oshie scoring key goals, the return of Nicklas Backstrom, Tom Wilson lighting a fire under the asses of the entire team, Evgeny Kuznetsov emerging as a league star, or what, this Capitals team, like the Vegas Golden Knights, have defied all logic and exceeded all expectations.
Don't forget – last year was the "ALL IN", of all in seasons, that the Capitals ever had. Frustrated of winning Presidents' Trophies but not Stanley Cups, the Caps built one of the deepest rosters of the salary cap era. However, they came up short, like usual, in the second round, to a usual foe, this time in the Pittsburgh Penguins. To make matters worse, just like the year prior, the Penguins won the Cup after knocking off the Capitals.
After the 2017 SCF playoffs ended and the NHL head into its annual off-season, the Capitals would say goodbye to Kevin Shattenkirk, Jay Williams, Karl Alzner and others. After going all in and failing, once again, the Caps shrugged their shoulders and accepted their inevitable fate – always a bridesmaid, never the bride. Whether it was the Rangers knocking them out of the playoffs, or the dominance of Sidney Crosby and the Penguins, the Capitals just weren't fit enough to win the Eastern Conference. It looked like Ovechkin, like Henrik Lundqvist, would have to accept a career of personal accolades, but never the greatest achievement, the holy grail itself, the Stanley Cup.
It wasn't that long ago, that these Capitals, still a decent team, but not a team thought to be a Cup contender, were down 0-2, in the first round, to the Columbus Blue Jackets. Death knell articles were already being written. You've seen them. It was rumored that Trotz would be fired and that Alain Vigneault would be a candidate for the HC job of the WC. Washington Capital fans were discussing Ovechkin trade scenarios, with Calgary as a good trading partner. However, whether it was without the pressure of the Presidents' Trophy or not, the Capitals looked like seasoned veterans.
The Capitals would come back against the Columbus Blue Jackets and win four straight games. However, it looked like the luck would run out, as their dominator, the Pittsburgh Penguins, lurked in the second round. The script would be flipped, as the Caps would knock out the Pens in six games. Call it playoff fatigue or victims of the salary cap, but for the first time in three seasons, the Penguins wouldn't be contesting for Lord Stanley's Cup. You can credit the strong play of the Washington Capitals for that.
For non Washington Capital fans, it felt that Washington blew their load and won their very own personal Stanley Cup, when they eliminated the Penguins in 6 games. For the first time in the Ovi era, the Capitals were in the Eastern Conference Finals. Yet again, they would be the underdog, ceding home ice, to the better team on paper, the Tampa Bay Lightning.
The Caps jumped out to a quick start in the ECF, taking the first two games, in Tampa, to give themselves a 2-0 series lead. However, the supposed "home ice advantage" was quickly erased, as Tampa would win both games in Washington, then win Game 5 in Tampa. The 2-0 lead was now a 3-2 hole for the Caps.
In the history of sports, champions have that turning point game. They have that moment of clarity. For the Washington Capitals, it was Game 6 in Washington.
Let's face it – going into Game 6, Cap fans didn't even believe in the Caps. I mean, look at this:
Capital fans saw the writing on the wall. The Caps shot their load by beating the Penguins. They knew the drill. They knew the shit they would be bombarded with after Game 6. They expected the Ovi "White Russian" jokes. They expected memes/pics on social media like this:
Instead, Capital fans were flooded with pictures from diehard Washington sports fan, and porn star, Mia Khalifia, like this:
If you want to talk about a rubbery mascot, Cap fans aren't looking too shabby with Mia Khalifia. It sure beats Dancin' Larry. (No offense Larry!)
The Capitals, after a depressing Game 5 loss, would kick Tampa's dick in, during Game 6. The series changed. The Capitals looked like a brand new team, as they brought the hitting and kicked the snot out Tampa. Tampa was shell-shocked. A Game 7 was in the cards.
Personally, once again, I doubted the Caps, while going into Game 7. After all, they exerted a ton of energy, played more games and I thought, once again, that they blew their load. (That's not a Mia Khalifia joke.)
I truly thought Tampa would be inspired and looking to pull a Rocky Balboa in "Rocky IV" in Game 7. Instead, they had as much life as Apollo Creed in "Rocky IV". The Russian, Alex Ovechkin, like the fictional Ivan Drago, from over 30 years ago, would dominate his American (and Canadian) Apollo Creed counterparts. However, will Drago beat Balboa in the SCF? Time will soon tell.
In a game that eerily felt like Game 7 of the 2015 ECF for the Rangers, Tampa did not score in their 2018 Game 7. Unlike 2015, the Capitals laid the smackdown on the Bolts. The Bolts never had a chance. Like teams before them, the Bolts would be left thinking "what could've been", instead of marching on. Whether all the losses and battle scars scabbed up or not, the Capitals imposed their will all over the Tampa Bay Lightning and rightfully found themselves on the other side of the Stanley Cup Final.
Without further ado, the Washington Capitals will represent the Eastern Conference in the Stanley Cup Final. A Cinderella team in their own right, the Capitals will face the ultimate Cinderella of Cinderella teams, when they kick off the Stanley Cup Final in Vegas on Monday. That's right, the little expansion team that could, the Vegas Golden Knights, will have home ice for the series. If you've been paying attention this season, the VGK are lethal at home.
Over the course of this blog, I've physically met and "twitter met" numerous VGK fans. I wrote another glowing Vegas Golden Knights blog in my last BlueCollarBlueShirts.com update. I won't bore you with the rehashing of the Knights here, I'll just tell you to check that blog out at http://doinow.com/52018/
As a Rangers fan, but more importantly, as a hockey fan, I'm not going to bullshit you – I don't know what to expect in the Stanley Cup Final. Anyone who is telling you they know what will happen is full of it.
I will say this, the Vegas casinos, as of this writing, are willing to buy back the 500:1 VGK to win the Cup gambling bets back for 100:1. What that means, is that the casinos, right now, up to Game 1 of the SCF, are willing to give you $10,000, if you have a ticket at 500:1 with VGK winning the Stanley Cup. To me, that tells me that the gambling gods feel like VGK will win the Cup, as they are trying to cut their losses.
The conventional and logical hockey fan will tell you that an expansion team has no shot at the Cup. They will tell you that the smart money is on the Washington Capitals. However, after everything you've seen this season and in the playoffs, how could anyone bet against the Vegas Golden Knights?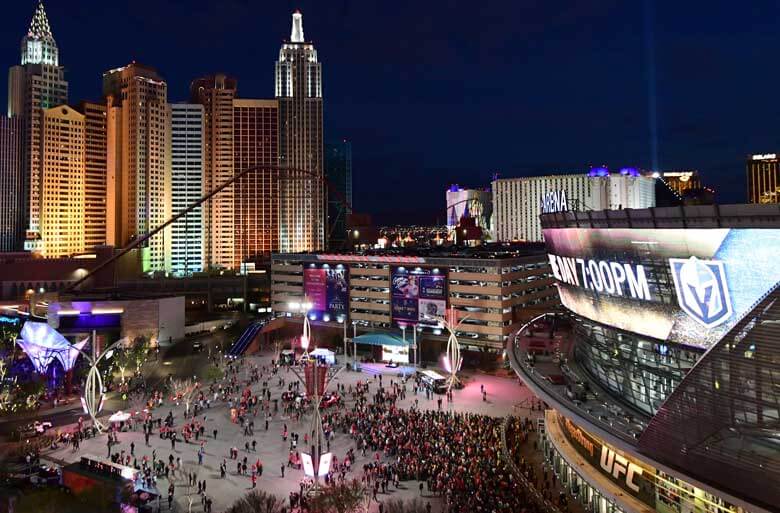 It's really hard to predict this series. That's what makes the Stanley Cup playoffs so great. If Fleury keeps up his strong play, I just don't see VGK losing. If Ovi keeps up his dominance, I don't see how Washington loses. I feel both PP's are evenly matched and I feel that Winnipeg and Tampa, not capitalizing (no pun intended) on their PP's, cost both teams games in their respective series.
When trying to predict games, or in this case, a series, when I'm conflicted, I go into degenerate mode to find my final opinion. So I pose myself this question – if I was betting $1000 on this series, where is my money going?
After all I've seen this season, despite this being an underdog vs a super underdog match-up, I gotta go with the Vegas Golden Knights to win this series. Deep down, I feel that Washington is the better team, but with everything we've witnessed, you'd have to be a fool to bet against Vegas. The fact that the casinos are trying to buy back 500:1 odd tickets, tells me that they think Vegas will win too. If we know anything, the house never loses.
While Washington has been great on the road in these playoffs, Vegas has been that much stronger at home. I think home ice makes all the difference in this series, which is why my official pick is Vegas in 6. I'm aware of the expression that "if something is too good to be true, then it probably is", but I just think the NHL gets its Disney ending.
Give Marc Andre Fleury his Conn Smythe. Vegas is taking this all the way to the bank.
Oh, and I'll tell you one last thing – I can not wait to see what Vegas has in store for their pregame theatrics.
I'll close on this topic with this – outside of your favorite team playing in the SCF, when was the last time you were stoked for a SCF between two teams that you have no allegiance to? I'm really looking forward to this. Drop the puck.
Now, on to my beloved Rangers.
After many rumors, predictions and scuttlebutt, the verdict is in on who will be the next head coach of the New York Rangers. On May 24th, 2018, David Quinn, now formerly the head coach of Boston University, was sworn in as the 35th head coach in the history of the New York Rangers franchise.
In case you're not familiar with my opinions on this topic, just to quickly recap, I didn't think Alain Vigneault should've been fired. Before AV, I didn't think John Tortorella should've been fired either, but I understood why it had to happen, especially after that poor showing in the 2013 playoffs against the Boston Bruins.
No matter how you felt on Tortorella, this much was obvious – either he was returning for the 2013-2014 season (which was owner James Dolan's personal preference) or impending free agent, Henrik Lunqvist, would seek employment elsewhere. As has been the case throughout Lundqvist's NYR career, the team bowed down to their Cupless King and Torts was sent packing.
Worth mentioning – since leaving, Torts won another Jack Adams award. Lundqvist hasn't even sniffed a Vezina since the departure of Torts, who employed a system that relied heavy on his defensemen getting back and blocking pucks.
When it comes to AV, I feel a lot of the hate for the gum chewing fanatic, was rooted through the bile of columns written by Larry Brooks. Everything was AV's fault. What Brooks failed to ever mention and what "INTERNET EXPERTZ" also omit in their argument for firing AV were the following:
— Lundqvist, the highest paid goalie in the league and the highest cap hit on the team, is no longer a top 10 goalie in this league. Goaltending is supposed to be NYR's strength and it wasn't. He will be 37 by the time next year's playoffs come around. Age happens.
— Brendan Smith became this generation's Wade Redden, as he was a high priced bust that spent most of his time in Hartford.
— Derek Stepan, the Rangers number 1 center, was never replaced. You need strong play up the middle to win.
— Mika Zibanejad, the Rangers defacto number 1 center, yet wouldn't be a number 1 center on any of this year's playoff teams, missed a lot of time with a concussion.
— Rick Nash, who was supposed to be a points monster for NYR, never materialized. His $7.8M contract was a bust, even if Nash did other things well.
— Chris Kreider missed a chunk of the season with a blood clot.
— Kevin Shattenkirk, the prize of last year's free agency sweepstakes, came into camp hurt and played hurt until he could no longer bear the pain.
— The team never replaced Dan Girardi, a leader and a shot blocker. Girardi was amazing for Tampa this year.
— Ryan McDonagh was out with a broken hand and would never play with the team again, as he was traded to Tampa at the deadline.
— The team never replaced Tanner Glass. I'm not saying Tanner Glass was a superstar, but there was no guy to get this team going or spark a fire.
— Neal Pionk, who shined in the preseason, wasn't called up until the season was a wrap. He was arguably the Rangers best defenseman, post trade-deadline.
— The team threw in the towel and blew it up at the deadline. Winning was not encouraged, as a draft pick was deemed more important.
— Filip Chytil and Lias Andersson, with the latter being drafted with the intent of being able to play a full season, weren't ready. This led to depth issues.
— Of the three long-time stalwarts of the Rangers defense, when the season ended, the worst of the three, in Marc Staal remained a Ranger. McDonagh and Girardi found themselves in the ECF with Tampa.
— Lindy Ruff was forced onto AV's coaching staff. Every Ruff move failed – whether it be Cracknell or the poor play of the defense.
— AV was criticized whenever he called out Lundqvist for not being up to par. In essence, the Rangers are an NBA team, that kowtow to their "star" (I use that word loosely, because stars know how to win) rather than giving the final power/say to their coach.
In AV's tenure, the Rangers made the SCF in his first season, won a Presidents' Trophy in his second season, saw his goaltender get embarrassed in the first round of his third season, saw his goaltender blow every two goal lead imaginable in the second round of his fourth season and saw management give up in his fifth season. You can argue, without the trades, the Rangers would've made the playoffs this season too.
With a strong track record, I don't see how AV deserved to be fired. It wasn't the plan, as the Rangers even gave him a two year extension. However, guess who didn't like AV? Of course, the Cupless Wonderpunk himself, a one Henrik Lundqvist. Like Tortorella before him, AV was given his Doublemint Gum & shown the door. Once again, the Rangers will build around someone who has never won. It's even scarier now, as Lundqvist is now 37 years old. In what world do you rebuild around a 37 year old player, with no track record of championship success?
Put it this way – you want to change the coach, fine. However, can the rebuild talk. There's never been one Top 5 paid goalie, in the salary cap era, to ever win the Stanley Cup. Furthermore, there's only been 3 goalies to win the Cup past the age of 37 – Gump Worsely, Dominik Hasek and Tim Thomas. Now, go look at how those goalies won their Cups.
Worsely, with Montreal, beat the expansion St. Louis Blues in 1968 & 1969, to win his Cups at 38 & 39 years old. For those not aware, after the great expansion of 1967, an expansion team was guaranteed a spot in the SCF, due to all the Original 6 teams being in one division and the expansion teams being in the other. In other words, whoever won the East would win the Cup. Furthermore, Montreal had every advantage known to man in the NHL. Worsely was right place, right time.
Hasek won the Cup in 2002, as he was part of one of the deepest teams in NHL history, the 2002 Detroit Redwings. Hasek, one of the greatest goalies ever, no doubt, had more help than perhaps any other Stanley Cup winning goalie in modern history. The Wings were that stacked.
Tim Thomas may be the most impressive of the three goalies to win the Cup past the age of 37. After all, he won the Conn Smythe. The Bruins also had a pretty good team in front of him, but to his credit, Thomas was a stud.
Knowing all that, are you banking  your rebuild on the hopes that Henrik Lundqvist can be Tim fucking Thomas?
For the sake of posterity, let me give you all the official news and quotes from the Rangers, Quinn and Gorton. Then I'll follow that all up with my opinion and HOT TAKES!
The following quotes come from https://www.sny.tv:
Rangers GM Jeff Gorton and new head coach David Quinn made statements to being today's press conference (SNY):

Jeff Gorton: "Welcome everybody, thank you for coming down on such a beautiful day in New York. This is a very important day for the Rangers, I couldn't be happier with our selection. It's an important day when naming a head coach and we are naking a a head coach at a time where we are rebuilding our team. We are looking for someone with fresh ideas, a fresh approach. When we went through this process we met with a number of people and talked to a lot of good hockey people and it just kept coming back to David as the guy we wanted. His resume speaks for himself, a lifetime hockey guy and coach, success at every level but things that stick out are his communications skills, his feel for the game, the way he wants to play meshed well with what we want to do here. There are a lot of things I could go on and just a very impressive guy and someone we want out in front of our team as we move forward. Without doing much more, it's my honor and pleasure to announce our 35th coach, David Quinn.
David Quinn: "Thank you, Jeff. A little bit different than a BU press conference. First of all I would like to thank Mr. Dolan, Glen Sather, Jeff Gorton and Chris Drury for this opportunity. When I was on the flight yesterday there were a lot of things going through my head, all of the sudden I am going to be the head coach of the New York Rangers and you kind of look back at your path and how you got here. A lot of people have helped along the way, my mother and father, I have been incredibly lucky to have parents that supported me in whatever I did and gave me a lot of love and support an I wouldn't be standing here today without them. Larry Piatelli and Peter Bregdin, in 1980 they gave me an opportunity to go to the Kent school, which changed my life. They were incredible mentors and had a big impact on me. Ben Smith, I wouldn't be into coaching, he recruited me to go to BU. When my playing career ended he gave me an opportunity to become a coach at Northeastern and I found my calling and passion in life. Jack Parker, coached me at BU, a mentor and friend. I was lucky to play for him, coach under him and was incredibly supportive of me at Boston University. Last but not least, Boston University it self, this was a hard decision because of my passion and love for BU. It was an incredible opportunity for five-years, right from Dr. Brown to Gene Morrison. Todd Clip became a very good friend of mine, Drew Merecello, we worked side by side for five-years and became one of my best friends. At the end of the day, the more that we talked and the more that Jeff and I and Chris talked, it seemed like a natural fit. I'm 52-years old and at this point the opportunity to be coach of the Rangers was not an opportunity I could pass up. Everything aligned from where they are at to my relationship with Jeff and Chris and the support we get from Glen and Jim Schoenfeld. This was really the only situation I would have left BU for. With that being said, I am humbled and honored to be coach of the Rangers."
More from the press conference:
David Quinn: On the process, "when they first reached out to me it was certainly a job that was different unlike any others. I have been fortunate to be approached by some NHL teams in the last three-years but when it's the Rangers it's different. The more we talked, the more this just seemed like a fit I could not pass up. Where we are at from a rebuild standpoint, the relationship with Jeff and Chris, the opportunity to talk freely, we all seemed like we were on the same page. Through the process of talking with them, every time they said that this is something they were looking to do, instinctively I would say to myself that this is kind of my coaching DNA. As time went on it seemed like a more natural fit every time we spoke."
David Quinn: On player relationships, "at the end of the day it's all about relationships and you don't have a similar relationship with a 20-year old that you do with a 35-year old, I was fortunate to coach at the NHL level where I have dealt with guys that are older and with big contracts. For me it's all about people skills and what motivates somebody, that is something that as you go through coaching you learn those skills. One of the things I felt comfortable with in taking this job is that I have been fortunate to coach at the NHL level, the AHL level and all of those stops have prepared me to handle situations like that."
David Quinn: How conflicted were you about leaving BU, "I was conflicted. When you are in the situation I was in. One of the great things about college hockey is that you are more than a coach, you develop lifelong relationships, you have an impact with players on and off the ice and one of the things that drew me to coaching was how much coaches meant to me in my life and I was hoping to have that type of impact on our players. I was coaching at my alma mater, cocahing with people I loved, working for people I loved. I felt there was some unfinished business but the longer this went on, at this stage of my career, the relationships with Jeff and Chris, where we are at as an organization, my relationship with Jeff and Chris and it's the New York Rangers."
Jeff Gorton: On rebuilding, "I think it's pretty well documented that our team had a good run for a long time, we got to a point where our franchise needed a change and go in a different direction. A number of trades and transactions that led to where we are now. It's an exciting time. When you go through something like that it's an eye-opening experience, hard experience but at the same time it's really exciting. We see some of our young players coming, we have a lot of good players on our team still and we are adding a coach that we think a lot of to lead us in the future."
David Quinn: On the opportunity to coach a rebuilding team, "For me it's an incredible opportunity. I am familiar with a lot of the players, I've been fortunate to coach some, know some. At the end of the day this is about coming to the rink every day, making every individual better and making the team better. Winning and losing will take care of itself. For me it's an exciting opportunity and I know that we use the word rebuild but our goal to get better on a regular basis."
David Quinn: On the BU connection and Chris Drury, "Both, I've known Jeff for 25-years as well. It was a combo of the relationship with Jeff and Chris, and we have always talked hockey for a long time. When you go through this process you talk a little bit more in-depth and find out more about each other and it just seemed like the longer we talked and the more we talked it seemed like a perfect fit. To be on the same page and to have an open dialogue, when we start this, it was a huge piece of my decision."
David Quinn: On his coaching style and culture he wants to create, "I like to think that I am fair and demanding. There is no gray area with me with players. They want to get better and held accountable but the message has to be that this is in your best interest, it's not about me being the big-tough coach, it's about letting them know that everything we we are doing is to make them better players. When a player realizes that and how much you care about them, there is a trust factor that creeps in and that is where success happens."
David Quinn: On going from NCAA to NHL, "being a first time head coach in the NHL, there will be a learning curve, I actually said this to Chris and Jeff when we were talking, when I left BU in 2009 to become a head coach in the AHL for the first time, I had never coached pro hockey and there was a knot in my stomach because of some uncertainty, I was very fortunate to coach at a lot of different levels from the National program, to college to the AHL to the NHL and there is no knot in my stomach today. I think that all of those steps along the way have prepared me for this, probably have normal learning curves as a first time head coach, but I can't wait to get started."
David Quinn: On Henrik Lundqvist and how he fits, "Henrik is one of the best goalies in the world. Everybody knows Henrik here, I haven't had a chance to talk with him yet but no one is more committed, no one works harder and I am excited to have him as our goalie."
David Quinn: On skill development and developing players, "we are going through the stage of figuring out what the roster is going to look like. You want to spend as much time with the individuals as possible, we have systems but the concepts within the systems will be important. Stick positioning, angling, all the hockey terms that you need to do to become a better player whether it's from a forecheck standpoint, a D-zone standpoint, you need to work on these things daily in practice and practice is important. You gotta come to the rink with a game-like mentality and work on getting better. We are going to do that, be in great shape, our practice will be fast and there will be a lot of attention to detail."
David Quinn: How did you feel about the Rangers as a kid, "do I have to answer that? (laugh) Being from Cranston, RI and growing up in the Bobby Orr era. My idol was actually Ray Bourque as a hockey player but my real idol was Larry Bird. Ray Bourque was someone that I had an awful lot of respect for as a player, just the way he handled himself. I was a defenseman and he was someone that was one of the elite players of all-time. I've been fortunate to get to know him, coached his son at one-point, those are the guys I was drawn to. The Bruins were my favorite team….the Rangers were second favorite."

Quinn then met in a smaller group with reporters and said (SNY):

On how he felt when the Rangers first reached out, "as coaches we all think about perfect scenarios and it's every coaches dream to coach in the NHL and I am no different, that said, I thought I could stay at BU forever. I've been fortunate to have a couple of teams reach out to me over the last couple of years and when this call came, it was just different than all the others. This is the pinnacle of our profession, coaching the Rangers. The relationship with Jeff and Chris and the direction the organization is going, the more time that passed and the more we talked, it just seemed like the right move for me."
On assistant coaches, "this has happened so fast and been such a whirlwind I haven't thought much about it at this point in time. Jeff, Chris and I will sit down and start talking about a staff after today."
What was it about Gorton and Drury, "the direction, how they are all on the same page, patience, they have a clear picture of what they want to achieve and they have a great feel for the team right now and they are very confident in the draft picks that they have and the direction of the organization. To me it was that everyone was on the same page."
Did you and Shattenkirk speak, "He and I, during the season, we talked quite a bit, maybe once a month. We've always kept a relationship but we never talked about this."
On Shattenkirk's role as a leader, "I don't know the roster well, so because of my relationship with him, I'll be talking with him for sure but I know there are other guys in the room who will be leaders that I will lean on as well."
Did the rebuild scare you off at any point, "it actually made it more attractive for me. I know that to be able to step into this situation and get us to the level we want to get to, the rebuilding process is going to be a lot of fun. We think the pieces are in place to build a Stanley Cup contender. How quickly will that happen? Who knows, that will happen at the pace that it evolves and it actually made it more attractive in a funny way."
Will you play up-tempo, "that is what I plan on doing but you also have to coach your team. That is the style that I love to coach and how we played at BU and the style we intend to play here."
On NCAA coaches to the NHL, "the college game is making more of an imprint at the NHL level, more players stepping in and making an impact. The league has gone more towards development, which college hockey has done for a long period of time, you have four practices in a week and spend a lot of time with players developing them. Dave Hakstol's success certainly has opened the door for others and it's going to be a great opportunity for other coaches as well."
Have you started planning things, "not really, this happened fast over the last few days. I've just been trying to figure out how to get here, get situated, find my way to the press conference and stuff like that. All that stuff will happen after today."
How do you define a rebuild, "take advantage of the draft picks but my job is to develop people on a daily basis. We gotta come to the rink everyday, make every individual better, make the players realize that, improve our systems on a daily basis and to me, it's patience. If you make 22 mistakes on a Monday and 21 on a Tuesday, you've had a good Tuesday. That is the mindset we have to have, getting better everyday. It may be cliche but it's true."
How have things changed since you were with Colorado, "it's younger, the league has gotten younger and faster and I think there is more depth. The pace of the game has improved and you look at the teams in the playoffs that have success, their fourth lines have made an impact."
Do you have any Ray Bourque memorabilia you need to put away, (laugh) "no, I don't but I do have a big Larry Bird jersey that I have to leave at home.."
On the excitement of a rebuild stemming from Drury and Gorton, "that attracted me and made it more attractive as we kept talking and I also think that there are a lot of good young players and we will have a chance to bring some into our organization and have a chance to rebuild."

Quinn was on with Mike Francesa and some of what he said (WFAN):

On his role with developing defenders, "I played the position myself, I love spending time on the aspects of playing D. We would do an awful lot of that at BU and the AHL. They are all important positions but if your defense can get pucks out of your end and do it quickly, you are going to have the puck a lot more.

On player relationships, "the only way you will have a chance to develop a player is with a trust factor and the more time you put in with him and the more time you put into him and he realizes that you care, that is where the trust comes in. You can do all the fancy drills that you want but if there isn't a connection between the coach and player you have a hard time developing. The kids want to know why and the communication pieces is so important."

What kind of style, "pressure, puck possession game that is built around defense. Defense isn't just what goes on in the defensive zone. When there is a change of possession in the offensive zone or neutral zone we want to get the puck back quickly and take away time and space and make people uncomfortable and when we get it we want to possess it. It doesn't mean we aren't going to have to chip it behind people at appropriate times but that is not the system we want to play. We want to be hard to play against and fast and physical."

"Sitting around and going through what to do, I thought to myself, would there be anything cooler than winning a Stanley Cup in New York City, coaching the New York Rangers. And the only way to do that is to coach the New York Rangers. That was part of my decision making process for sure."
No matter how you feel about David Quinn, what shocked me the most about Quinn's hiring, was that several candidates were not interviewed. The Rangers, who fired AV nearly 7 weeks ago, decided not to wait another week or two, and extend an interview to Toronto Marlies head coach, Sheldon Keefe. I'm not saying Keefe is the best man for the job either, I'm just saying that the Rangers waited this long already. What was the sudden rush for now?
I've talked about this in prior blogs, my pick for head coach would've been Patrick Roy. Of course, that wouldn't happen, because the Rangers need a soy fed, kale chip eating coach, who will placate their inferior goalie in this new era of participation trophies. It's one thing for AV to criticize Lundqvist, but if Roy did it, Lundqvist couldn't do the blame game shit with Roy.
Away from Lundqvist, Roy has a proven track record. He won the Jack Adams award, with an under-achieving Colorado team, in his first season. Roy also has an extensive tenure coaching in the QMJHL, coaching his team, the Quebec Remparts. (As of this writing, Roy has returned to the Remparts.) He's also the same age as David Quinn.
Roy, like Quinn, has been credited as a coach who is good at developing players. Thus, if you're looking for a development coach, Roy can be that guy. Roy can also be a winning coach too. Plus, Roy, an NHL veteran of 19 years, who spent 11 years in a huge media market in Montreal, would have no problem handling the NY media.
To me, Roy checked off every box, except for the "treat Lundqvist with kid gloves" box. So instead of Roy, here we are with the equivalent of a Bernie Sanders type of coach, perfect for this #METOO and fake outrage era. Quinn is the perfect coach for the millennials. In fact, you can call him the Quinnenial!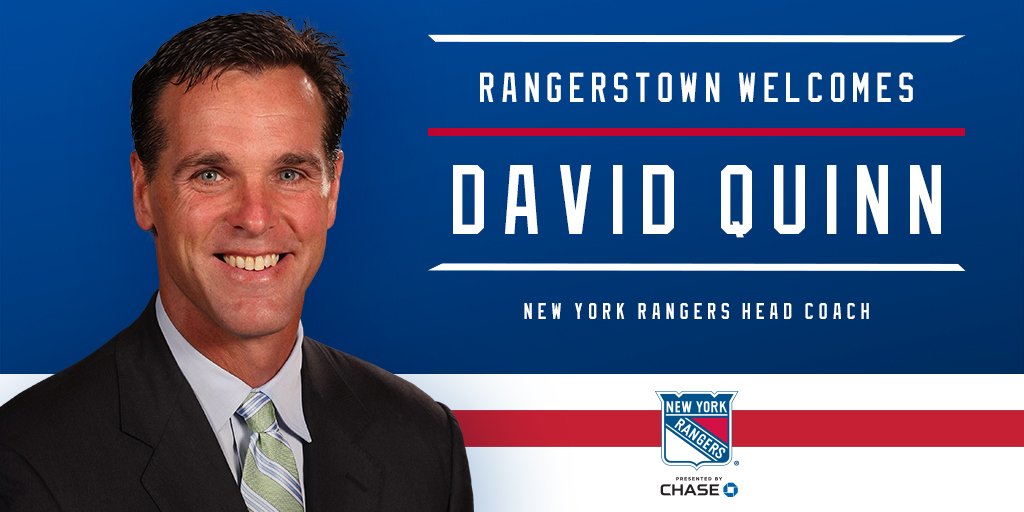 Quinn, who suffers from Christmas disease/hemophilia, the "peanut allergy" of a past generation, had his career cut short because of his condition. Talk about a perfect millennial, I mean Quinnenial, medical condition! Oh man, I guess I should be clear that I'm joking here, before all the cupcakes and snowflakes start crying about me joking about a condition Quinn can't control.
What Quinn could and can control is winning. Despite coaching a college powerhouse, Quinn never won one Frozen Four tournament, which in turn, makes him a perfect fit for career loser Henrik Lundswiss. Why hire a winner, when you can hire a yes-man?  Even more sickening, the Rangers are now in talks with Sweden National coach, Rikard Gronborg, for Quinn's staff. I'm telling you, I've never seen a franchise rally behind a career loser, a person whose best days are long behind him, like the way the Rangers fellate Lundswiss. It's truly unbelievable.
On an aside, can you tell me what franchise, in the history of sports, rebuilt around a 37 year old championship-less player and then won a championship? I'll wait.
Look at Quinn's recent assistant coach work. He was part of Team USA in 2012. Team USA to this day is still in a tail spin. Quinn then went to Colorado for the 2012-2013 season. The team was so god damn bad (29th out of 30 different teams) that Quinn was immediately fired. Ironically enough, Patrick Roy went to that same Colorado team, turned them into a playoff team and won the Jack Adams Award the year after Quinn's firing.
As head coach of Boston University, despite being a powerhouse for college hockey, David Quinn never won anything except a few participation awards, which is perfect for the Quinnenial and his millennial fans.
Supposedly, Quinn is great at developing talent. That's great. Send him to Hartford. As Ranger fans, we pay more money in the league than any other fanbase for tickets. Our Rangers are the most profitable franchise in the NHL. I don't give a fuck about development, I want a winner. It's been far too long.
Best case scenario – Quinn develops these young players. Then what? Can he get them to the next level and you know, actually win? There is not one thing in his career that suggests he can. In essence, with the Quinnenial, I feel the Rangers are wasting more time, until they have to go out and get a coach that can get them over the top.
The Vegas Golden Knights, through McPhee and Gallant, have made nearly every other GM and coach in the league look silly. Exhibit A? Senile Glen Sather, whose dirty hands still remain on the spoon that stirs the franchise.
The Rangers are the proverbial ostrich that can't get their head out of the sand. Even worse, due to their own messes, the sand which their heads are stuck in is pure quicksand. For whatever reason, they feel that they need to build around Lundqvist, cater to him at all times, and waste another season with him, rather than DEVELOPING (you know, the word that appeared 78967867896789676896 times in the Quinnenial's press conference) a new goalie. I love how every rule and edict applies for anyone that isn't a 37 year old career loser.
As discussed before, the team sends out mixed messages. The goalie and the owner are talking playoffs. The GM & the coach are talking rebuild. The same GM that is talking rebuild is talking to a 36 year old Kovalchuk, who hasn't been in the NHL in 6 years. The same GM that says he has a plan is the same person who gave Lundqvist the decision to stay or leave, rather than telling Lundqvist that his time was up. Gorton is a man of no convictions.
Speaking of no convictions, David Quinn said all the Boston sport teams were his favorite teams and all the New York teams were his second favorite teams. How many people do you know that root for both the Yankees & the Red Sox? The Jets & the Patriots? The Knicks and the Celtics? The Rangers and the Bruins?
Just like the way he will placate and bendover like a cuck for Lundqvist, the Quinnenial fed his millennial fans a line of shit when he said he rooted for both Boston and NY teams. Even worse, if he is serious about that statement, it shows you he has no spine, no balls and is not head strong in his opinions. SAD!
If it isn't apparent, I'm not sold on Quinn at all.  Quinn, to me, is a corporate hire and no different than the kale wine drinking suits, that plague the lower bowl of M$G.
When I saw M$G stooge Larry Brooks, say and I quote, "Henrik Lundqvist will love David Quinn", it told me all I needed to know. Another coach to placate King Diva. If history has shown us anything, Lundqvist will still be here when the Rangers go out and get their next head coach. After all, "WE HAVE TO WIN A CUP FOR LUNDQVIST!"
My rage now out of me, through the therapeutic written word, let me stress, I am supporting Quinn. I am not rooting for him to fail. I hope he proves me wrong. However, 4 cups in 91 years, 1 cup in the last 78 years, you can understand my jadedness and skepticism.
Good luck David Quinn. The only words of wisdom that I can part on you are these: "Remember, it's NEVER EVER Lundqvist's fault."
In case Quinn is reading this, let's try an exercise. Take a look at this video:
Now Mr. Quinn, who do you blame for this goal?
A- Dan Girardi
B- Michael Del Zotto
C – Ching Johnson
D – Martians
E- The Homeless
F- Donald Trump
G- Nick Holden
H- The popcorn vendor
I- The war on opiates
J- J. Edgar Hoover
K- Steve Valiquette's charts
L – Al Trautwig's gnarly grill
M- Ron Duguay's new hair cut
N- Bill Pidto's 150 seconds in the National Hockey League
O- Roman Ndur
P- Joe Micheletti's Swedish hair doll
Q – Sam Rosen's amensia
R – Global Warming
S- The cancellation of Brooklyn 99, The Mick and The Last Man on Earth
T- Barry Beck
U- Saul Berenson and Carrie Mathison
V- Sports gambling
W – Emerson FUCKING Etem
X – Stormy Daniels
Y- Thanos
Z- Henrik Lundqvist.
This is a trick question, because letters A-Y are all acceptable answers. If Quinn answered with the letter Z, he's in huge trouble!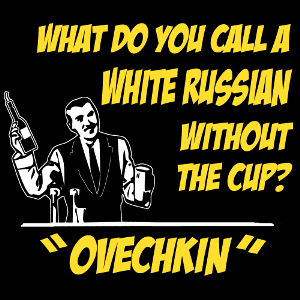 Caps vs Knights. Let's do this.
As always, thanks for reading. I'll be back after the Stanley Cup Finals, unless I get the time to sneak in a Delorean or book review blog. After that, it's all about the draft, which reminds me:
The Rangers are holding a draft party on 6/22, at the Garden. Tickets are free, which is a rarity with this team. I got a wedding on 6/23, so I'm 50/50 on going to this. But hell, tickets are free, so might as well grab them, just to be on the safe side.
Go Knights!
Sean McCaffrey
BULLSMC@aol.com
@NYCTHEMIC on twitter