Hank will get his job back, but no doubt about it, there is a goalie controversy in NYC
Welcome everyone to another blog here on the new and improved DOINOW.com. It's late, there's tons to get into, so let's make it quick! Make sure to check out the right hand of the site for the archives, live tweets, search button and all that good stuff, don't drink and drive, always order the bucket of beer over individual beers, try the new potato soup at the Bold, and always, and I mean ALWAYS, make sure to use "IN CAM WE TRUST" as your personal mantra.
What a night. I met up to share a few (or dozens) of beers with one of my favorite couples, Brian (Big Talbot fan) & Rachel (Thinks Hank is hot, but she knows her shit) at "The Park" in Long Beach, NY. While the beers flowed smoothly down our beer-holes, this game wasn't as smooth. The same problems that have been plaguing the Rangers all season, reared their ugly head during this encounter with the Carolina Hurricanes.
For whatever reason, the Rangers can not win a faceoff when it matters and can not get a powerplay goal for their life. If the Rangers played a better team here tonight, I don't know if they escape with two points. As a Ranger fan, you have to feel that you escaped with two points here tonight, rather than earning them. If there has been anything consistent during this recent Rangers goal drought, it is the play of a one Cam Talbot.
Cam Talbot is such a debatable topic for Ranger fans. I've done a ton of blogs about it already. We all know I'm the conductor of the Talbot Train from day one. However, Talbot is living up to the prophecy. He has been lights out, winning games and the best player on the ice for most of his run as starter. Sure, we all know Hank will come back and take the job away from him, but no one can say they are 100% confident.
My deal with Hank returning remains the same. I understand Hank's history & eventual legacy with this team. However, that was then, this is now. Who gives you the best chance to win NOW? No one knows what you will get from Hank. The only reason you are pulling Talbot from the starting job is because of Hank's history. The Rangers won't be pulling Talbot through no fault of his own.
One thing that drives me nuts about the Hank fanboys is that people saying the Rangers will get a huge trade offer for Talbot. Are you insane? With what payroll? The Swedish cupless slug has no cups but the highest contract for any goalie in the league. With what cap room do you expect the Rangers to land a major deal with by trading Cam? Sure they will get picks, but if those picks turn into stars, you can't sign them when a cupless goalie is taking up 10% of team payroll. The best move for the TEAM, is to deal Hank's contract (providing he waives his NTC if he was on the bench), then you would have tons of money and options to play with. However, it's a pipe dream, the Rangers won't deal Hank and he can make more TV shows without his teammates.
Gotta wear it every game when I still can!
My biggest worry as a Ranger fan, knowing that they traded their future for this Win or Bust season, and don't be fooled, it is a Win or Bust season, is that Hank comes back, looks shakier than his "Mask" friend Michael J. Fox and puts the Rangers in an 0-2 hole in the first round of the playoffs. Then what? You expect Cam to be hot and take over? What happens if Cam pulls the Rangers out of an 0-2 hole? Do you ride Cam throughout? In a perfect world, Hank comes back, justifies his disgusting contract and goes 16-0 in the playoffs. Teams with goalie controversies very rarely win Stanley Cups.
Ranger fans like myself and like anyone reading this, are not used to the Rangers dominating. We are not used to being in Stanley Cup contention. However, the Rangers are and this will be another nail-biting and shart-filled post-season. Last year was a Cinderella gift, this year needs to be the Rangers time to hoist that Stanley Cup in the air, and every single one of us should be clinking beers and high-fiving at the Canyon of Heroes.
At the end of the day, despite the goalie issues, the biggest issue is scoring. You can't win games if you don't score. The Rangers, after seemingly hurting Papajohn's bottom line, when it looked like 3+ goals a game were a given, have hit a cold snap, colder than Rick Nash in a playoff game. While it is a guarantee that the greedy Papa John won't pay his employees health benefits, the Rangers can not guarantee their superior goalies scoring in any game right now. The PP is atrocious and needs to snap out of it. More importantly, the Rangers need to start winning faceoffs and dominate time of possession, so they aren't tired from chasing the puck on defense every shift.
Remember when he was a Hart candidate?
I've said it in many blogs before, but I'll say it again – Rick Nash concerns me. I have given him many passes on this blog and on my twitter page. I've been through the arguments that he had concussions and with what we know now about concussions, coming back 100% is never a given. However, he is concussion-free and at one point was in discussion for the Hart & Richard trophies. Now we are just hoping he can score in the playoffs.
Outside of the goal against the Islanders, which deflected off a skate, Nash has been colder than a NY winter. Being put back with Kreider & Stepan, during MSL's injury, hasn't done him any favors. He's getting looks at the net, but shots that were finding twine and crossing red lines are now going wide and outside. The optimist will say he's due, but Ranger fans have seen this before and have every reason to be worried. It is my opinion that Rick Nash, needs to be Rick Nash of the first half of this season, to win a Cup. You can't have a pointless Rick Nash out there and expect to win playoff games. He's our highest paid skater and the NYR need production from him. Whatever funk Nash has going on, you just gotta hope he figures it out, come that second week of April.
The Rangers have handled business against the 'Canes
The Rangers, as of late, have not had much of a grinding schedule this season. In fact, they have played less games than any other team in the league. The Rangers are still alive, not only to win their division (They have a firm grasp on that), not only win the #1 seed in the conference, but to win the President's Trophy, as they have 2-3 games in-hand on every playoff team. To do that, the Rangers just need to keep finding ways to win, and the NYR did just that tonight, sweeping the season series, 5-0, vs the Carolina Hurricanes.
It wasn't a pretty game. The Hurricanes got the scoring started early, with Elias Lindholm, scoring two minutes into the game. Lindholm fired a slap shot from deep, that just trickled in between Cam's legs. After the game, Talbot said he was pissed about the goal and he blamed himself for putting the team in a hole. As a big Talbot fan, I was proud to hear him take responsibility for himself. It was a bad goal, and a shot that Talbot saves 99/100 times. I mean the guy has stoned the best skaters in the league on breakaways, from Tavares to Ovechkin to Toews, but this was the piss-poor shot that went through. However, just like Talbot played during the beginning of his starting run, after the first bad goal went in, he settled down and held it down. Big props to Rangers goalie coach, Benoit Allaire for improving Talbot's game by leaps and bounds. Allaire might be the Rangers unsung hero this year.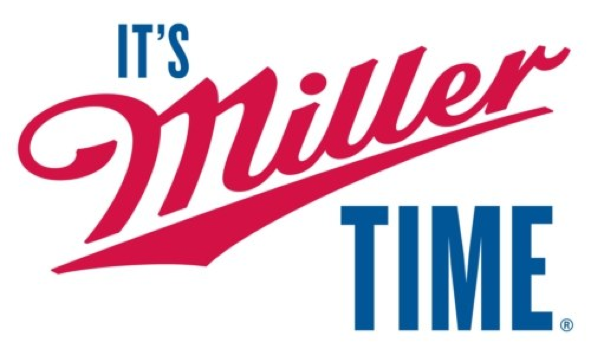 JT Miller scored again!
I am impressed with the way this blog has reached people. We have hit 2600 hits for one article lately and we are averaging around 1900-2100 hits for a blog that just started in October. So I'm reaching 1/10th of MSG! What I've gotten back from readers, is that they love the blue collar style of writing. Let's make no mistake – you will never see me in a press box at MSG. This is just for fun, I love writing (hate blowing up your social media accounts by plugging it, but trying to spread the word in a grass root way) and hate the webmaster stuff.
Since this is my personal blog covering the Rangers, I can talk about my love for Miller Lite. It's my favorite beer.  Hey, it's only 96 calories a beer, despite what my beer gut looks like! It is funny that my biggest Ranger fan friends, Garrett Gorton, Brian Lon"r"gan and the infamous JEFFREY, all share their love for Miller Lite, as much as they do for the Rangers, just like myself. So you can imagine how giddy (and perhaps buzzed) I can be, when JT Miller scores a goal. IT'S MILLER TIME! For Scott Burke, enjoy those Budweisers & Ranger hockey, I'll see you Saturday afternoon at the Bold!
JT Miller, who would've been a splinter on Tortorella's bench, came up big for the Rangers, once again, here tonight. Before MSL's injury, the NYR third line of Miller/Hayes/Hags was NYR's hottest line. Split up due to MSL's injury, Miller was able to get it going. Miller scored three minutes and change into the second period, off a backhand, ending a horrendous goal drought and turning the game around. The Rangers came out flat in the first period, but Miller's goal helped turn things around, as the Rangers would go on to out-shoot the 'Canes in that second period.
The Rangers got the lead real "FAST" into the second period, HAR HAR HAR
Jesper Fast, another Swede on this team (Hank & Hags) scored his fourth goal of the season, off assists from Miller's normal linemates, Hags & Hayes. Hayes continued his torrid pace, finding Fast wide open in the slot and Fast threw in a puck, from his forehand, 13 minutes into the period. If Lee (NYI) and Forsberg (NSH) weren't playing so well, Hayes would be all over that Calder Trophy. As it is, Hayes gave the Rangers flexibility in dealing Duclair and #1 picks, because he is producing excellently at an NHL level in his rookie year. He could be the future of this team one day.
However, after turning around a terrible first period into a great second period, the Rangers came out flat for the third, being outshot 17-6 in the third period. Talbot held it down, until a Carolina PP, where he was screened and Ryan Murphy was able to light the lamp. While the first goal was on Cam, this second goal was the result of a tired team. It was 2-2, heading into the FOXWOODS FINAL 5.
With the Islanders & Canadiens already winning, the Rangers needed to leave Carolina with a point. The Canes weren't ready to oblige the Blueshirts, as they upped the pressure. Talbot was able to flash leather time and time again, and allowed the Rangers to steal a point, as this game went into OT.
Where would the Rangers be without Cam Talbot this season?
No offense to Vally, Weekes, Biron or any of the Ranger back-up goalies of the past, but where would the Rangers be without Cam Talbot this season? The man has created a goalie controversy in NY and is the hottest goalie in the NHL since February. Talbot stopped the leaks and bailed his team out once again. In the four on four OT, Talbot was strong and this game went into a skills competition.
In the shootout, Talbot was able to blank all three Carolina skaters, while Zuccarello scored, skating second, giving the Rangers a 3-2 victory. Of note, Rick Nash wasn't in the shoot-out, as Hayes took the first shot. Hayes has been a beast this year, but you gotta wonder why Nash wasn't the Rangers ace. For Talbot, he now has more shoot-out victories than Hank this year. Just another talking point in the Hank vs Cam debates that have sparked out between Ranger fans.
While on that, Ranger fans, we all have the same goal – win the cup. Whether someone is pro-Hank or pro-Cam, there is no reason for these debates that turn ugly. No one is less of fan because they prefer Cam just like no one is less of a fan is they prefer Hank. Bottom line – we all want the Rangers to win a Cup.
I wouldn't say the Rangers played a full 65 minutes tonight, but I would say they escaped with two points. The Rangers had a terrible first and third period, but their second period and the play of #1 star Cam Talbot was enough to steal a win against a weak team. This is a game the Rangers may have lost to a stronger team, say the Blackhawks, who won a game like this on Wednesday.
The Rangers got a tough string of games coming up, 6 games in 9 nights, with the Ducks, LA Kings & the red hot Senators on tap. The NHL schedule is a wacky one. What looks doom and gloom one night looks top of the mountain the next. At the end of the day, what happens in the regular season means shit come that second week of April. There is no reason to start the chest beating until the middle of June.
The real KING of NY & myself!
The Rangers return tonight, as I write this, Sunday night, for a late night game with the Ducks. The Ducks are now the #1 team in the NHL, but if the Rangers win, they reclaim that spot, with games in hand. AV, as of this writing, hasn't announced the starter, but I would assume it's Talbot. Hank is due back soon, so might as well ride Talbot out here, as "The Buffalo Killer", Skapski, might be overwhelmed against a team of the Ducks caliber.
I'll be back tomorrow, but until then, enjoy the two points, LET'S GO RANGERS and IN CAM WE TRUST.
Sean McCaffrey
BULLSMC@aol.com
@nycthemic on the twitter machine