STEPAN! STEPAN! STEPAN!
Welcome everyone to another blog here on DOINOW.com. Sorry for the belated timing of this blog, but as I've said in the past, if a blog isn't up within two hours of a game, it means that I'm either miserable after a loss or celebrating a huge win. Either way, this blog was going to be late. Thankfully, it was because of the latter!
CONGRATULATION RANGER FANS, another year, another 3-1 comeback. First time in history any team has done that in consecutive years.
As I said in my last game recap, I was going for the reverse jinx once the Rangers fell 3-1. I also wrote in my last blog that jinxes aren't real and there is no such thing as "luck", that a fan can bring to a game. The players play the game. Just because we wear our underwear inside out or don't wash our armpits during playoff games, it won't have any bearing on the final game result. We like to play these psychological games on ourselves, because really what's a fan? The word fan is short for fanatic. We are fanatics that come up with these L. Ron Hubbard like wild ideas, which makes us believe what we do at home, at the bar, at the game, etc, has any effect on the outcomes of these games. In reality, the players play the games and they are the ones with control over wins and losses.
There's a lot of stuff to get into, so no usual intro and the normal spiel. Let's jump into it.
Moneybags Maloney!
Before continuing, check out this article from the Daily News:
http://www.nydailynews.com/sports/hockey/rangers/raissman-rangers-fans-bring-noise-maloney-article-1.2218781
To summarize, Maloney is basically complaining about MSG being quiet during games. What Maloney doesn't talk about are how Ranger tickets are the most expensive in the league.
Maybe Dave wasn't aware of how much tickets were going for?
Can you spare me $1000 Dave?
As you know from reading these blogs, I'm always up-to-date and following the ticket market. I've told you the trick during the regular season, when you want to sit real good. That trick is to wait half hour before game time, buy tickets on Stubhub when people panic & sell for less, then print them out at the Hotel Pennsylvania, across the street from MSG.
There have been several articles over the internet saying last night's Game 7 was the most expensive Round 2 ticket, EVER, in the NHL. I could only imagine how much that ticket would've been if it was the Islanders vs Rangers in this Game 7.
I was tracking this game since the Rangers won Game 6, a game you could've attended for $80 in Washington. Tickets started off at $470. By Tuesday, tickets were up to $550. By game day morning, tickets were at $675. 90 minutes before game time, the tickets were nearly $1000, just to walk into the door.
What Mr. Maloney needs to understand is that Ranger fans do not get to attend the games for free like he does. $1000 is a lot of money for anyone. For most fans, $1000 is more than what's in their bank accounts, a mortgage payment, double their weekly paycheck, etc. So when real fans can't attend games, and you have hardcore fans like Donald Trump (ugh) attending games, of course MSG is going to be quiet.
A big problem is the lower bowl. Even at face value, "real" fans are priced out. Most of those seats are corporate seats, who give away tickets to people who could care less. The remaining seats are also given to celebrities, and outside of maybe Boomer Esiason, Matt Harvey (Who pitched last night), John McEnroe or Liam Neeson, none of them are chanting "LET'S GO RANGERS!"
Many of these suits/corporate people are too busy ordering $45454 sushi while the game is going on. There are real fans down there, but the majority of the hardcores sit in the 200s/400s, where it feels like there is one bathroom per 6000 fans. Whoever designed this building really fucked up. Go look at The Rock in NJ. There are bathrooms all over the place. You never have to wait in a bathroom line. That 200's rotunda is as wide as a Volvo, with bathrooms built miles away from each other. Fans spend 20-30 minutes to take a piss.You would have more asses in seats if you had more bathrooms and had a more accommodating set up.
I've talked about it before, but MSG is really a class/caste system. Just compare sitting in the 100s vs 200s or Bridges vs 400s. You are treated like a schmuck, even when you spend $500 to sit in the nosebleeds. It's ridiculous.
The most expensive place to watch an NHL game
Of course cell phones are also an issue for fans. The old MSG was obviously more louder than the new MSG, but that's a sign of the times. Everyone is on their phones. The Rangers encourage you to be on your phone all game, by asking you to talk about the game, by sending a tweet/instagram/myspace/facebook/linkedin/tinder/grinder/blackpeoplemeet.com/vine/tout/morse code/sign language and whatever thoughts, pictures or videos you may have from the game. They reward such postings by either putting your inane message on the scoreboard (Usually something with deep thought, like "LET'S GO RANGERSSSSSSSSS #NYR") or giving away prizes. So you lose some crowd noise there.
The new MSG is not designed to be loud either. The first two rows of the bridges have bulletproof glass in front of your face. It's so inviting. The sound from your trap will be lucky to reach the 200's, nevermind the ice. The Garden is also very spacious, as opposed to other buildings, because of all their bougias seatings and amenities. I'm sure you can get a handjob and a hot towel somewhere at MSG. The sound just gets lost, where in smaller buildings or buildings with better acoustics, it reverberates all over the building.
I'm going too long with this, but my main point was for Mr. Dave Maloney, the Rangers have priced out the hardcores. Even the hardcores that spend their hard earned cash on these tickets, the allure of making a $1500 profit to sell your season ticket is hard to pass up. Unless Mr. Maloney is paying for tickets or actually cheering himself, maybe he should be like the rest of MSG – silent.
Let's talk the game.
Lundqvist has Roy & Brodeur numbers in Game 7's
As I type these words, nearly 12 hours after the game has ended, I'm still shaking in excitement. There were a million stats going into this game, all that favored the Rangers. Usually that type of stuff jinxes you, but like I said, jinxes aren't real. However, I was beyond nervous all day. My stomach was producing foul odors all day and I couldn't eat anything. I know, I'm fucking deranged. However, you know where I'm coming from. Every stat before this series, and every stat going into this game 7 suggested the Rangers would win this game. Thankfully, for my sake, they did, but man, it wasn't easy.
Even though I said it at the top of this blog, for the Rangers to come back from 3-1, in the second straight year, in this second round, man what an achievement. Of course, you don't want to be down 3-1, but it shows the Rangers are able to treat each game individually. It's why I don't put much into all these stats. What does a Game 7 win from 1994, have to do with the team of today? You do have to love the focus and resolve of this team, not to panic like us fans (myself especially) when the odds look bad.
Give it up to the Garden. They were loud right up to Ovechkin scoring the first goal of the game. From there, the Garden had that Game 5 nervous feel all over again. It wasn't until Hayes tied it up, that the Garden started getting loud again. When you compare all the buildings that hosted playoff games in these playoffs, to me, the Garden has been the most quiet, because of the product on the ice.
The Rangers haven't lit anyone up. In fact, every game has been a one goal game. Where other crowds, especially in the Canadian markets, are fired up all game, the Garden just has that nervous energy, partly because of the Cup or Bust expectations and these tight-as-a-wire games.
I do want to make mention, since it was all over twitter, that John Amirante, who was "fired" then asked to come back, was invited to sing the National Anthem for the game. However, he told whoever is in charge of booking the singer that he wasn't feeling well. Just wanted to put that out there, for the people bitching & moaning about not having John Amirante there.
You've probably seen this picture 100000 times
Going into this game, Ovechkin said the Caps would win Game 7. It wasn't a Mark Messier guarantee like the media looking for a story or fans made it to be, but he said the Caps would win. What do you expect him to say? I've said all year on this blog, in the series preview and in these game recaps – I like Ovi. I respect him. He's my favorite non-Ranger to watch play hockey. He's not a bitch like Crosby. He's an excellent hockey player and backs up his talk.
When it comes to the Caps goalie, Braden Holtby, I don't have a bad word to say about him either. In fact, I think you can make an argument that he was MVP of the series. I already respected and was a fan of Ovi, but I gained a new respect for Holtby.
What drives me nuts from some of these Ranger fans are the people saying "Ovi sucks" or "Hank owned Holtby" or "Rangers showed up for game 7." Are you nuts? Ovi, after saying his statement, which he should've said, to rile up his team after dropping 2 games and were once 90 seconds away from winning this series, scored the first goal. Holtby was lights out and made highlight reel saves. The Rangers won another one goal game. Is it luck or skill? It's a combination of both. But to think the Caps couldn't have won this game too, is just ignorant.
For the Caps, is this game a collapse? When you're 90 seconds away from winning in 5 games, I can't see any Caps fans being happy right now. All 7 of these games could've went either way. While Ranger fans, myself being one, always get on Hank for calling himself a King without a crown, Caps fans are piling up on Ovi for never getting out of the second round. This is such a tough sport, and hopefully for both athletes, they get their Cups sooner than later.
Ovi would get the first goal of the game, at 12:50 in the first period. I love the writers who say that faceoffs don't matter. Here's one that certainly mattered. The Rangers, who were getting hammered on faceoffs, lost another one in their zone. Johnansson finds Ovi and Ovi skates by everyone and beats Hank one-on-one. 1-0 Caps.
Right there, every blueshirt asshole clenched up. I know mine did. Everyone was doing all the Messier memes and talk, and here's Ovi, putting in the first goal of the game. Little did we know, it would be the last Caps goal of the season.
Hayes finally turned his game around in Game 7
After the Ovi goal, the Rangers big name scorer, or alleged scorer to some Ranger fans, Rick Nash fired up. Nash was left alone, shorthanded and went on a breakway. Holtby stopped him. Nash was fed the puck. He kept making moves to the net. One hit a post. The others were saved by Holtby. You could see the frustration of Rick Nash. Everything he did was denied. He was really trying to be a hero, but Holtby wasn't having it.
On the other end of the ice, Lundqvist put on a show after the Ovi goal. Hank would wind up with 35 saves on 36 shots, as opposed to Holtby's 37 saves on 39 shots. Except for the hiccup in Game 6, both goalies were just phenomenal all series.
Ranger fans were extremely nervous. I know there was plenty of hockey left, but I've seen this script before. The PP wouldn't score. NYR couldn't win a faceoff. NYR overpassed every puck. Game one was flashing before my eyes. The feeling of despair, that I had until Kreider's goal in game 5 smacked me like a brick.
Leave it to Kevin Hayes, who I thought would win the Conn Smythe, at the beginning of the playoffs (I'm way off on that, barring Hayes going on fire in these next, hopefully, 8 games) to get the tying goal. JT Miller, who had a horrendous Game 6, found Hayes on the wing, for a perfect wide open look at Holtby. 1-1 game, at the 6:22 mark of the second period. The Garden could breathe again. Even more impressive, it was a PP goal, that was scored in the waning seconds of the man advantage.
From there, the game turned into a complete shit show.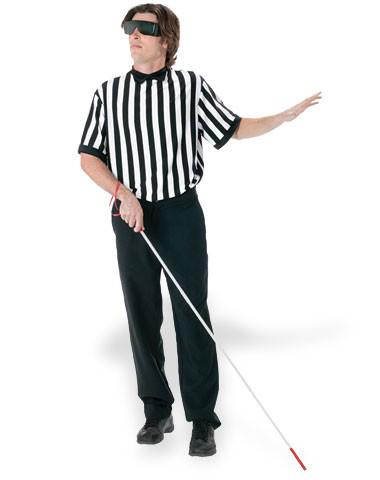 These refs should not be allowed to work the rest of the playoffs
As fans, we all want calls to favor our team in any sport. However, looking at this unbiasedly, these refs were fucking horrendous. They missed calls on both sides. Listen, I'm not talking about tick-tacky shit. I get it, it's the playoffs. However, these refs missed charges, elbows, high sticks, guys being busted open (usually a double minor), boarding, tripping and holding. The Caps got away with murder, especially when Dan Boyle ate an elbow that could've been called an elbow or charging.
I get letting the guys go, but at some point, you have to make the call, when it happens in front of you and a guy is laid out. From the questionable Sheppard call in Game 6, to today, these refs were a complete embarrassment.
For the third period, I couldn't even tell you what was legal and what wasn't. The refs decided to use new rules. While offside was called every other play, sticks to faces and elbows were legal. I felt the most pressure was on Henrik Lundqvist, in the third period. The Rangers were hurting and down a D-man, when Boyle was mugged in front of a ref for no call.
In a game where it looked like the next goal would be the game winner, both goalies played lights out hockey. Of course, this game was going to overtime. Why wouldn't it? As if we weren't stressed out enough!
Stepan joins Matteau with a Game Winning Game 7 Goal
I was beyond stressed and nervous going into the OT. With the way these refs are, anything could've happened. I felt like I was watching NHL '15 with the rules turned off. Just like Kreider's impossible goal, at the end of the first period in game 6 (Rangers won a faceoff, PP goal and with less than a second left), the Rangers scored in another impossible way for them.
With the OT hovering around the 10 minute mark, the Rangers decided to win a faceoff. Dan Girardi missed a shot. The puck found the stick of Derek Stepan and Stepan buried it home to close the series. It was such a fast play, I couldn't believe it live. I had to rewatch it, 100000 times, when I got home. Again, as I'm typing these words, 12 hours after the game, I'm still shaking and excited just thinking about it.
THE RANGERS RETURN TO THE EASTERN CONFERENCE FINALS!!!!!!!!!!!!
This was not an easy series at all. It was similar to the Penguins series, where each game was decided by goal and each game could've went either way. It also featured two overtime games that the Rangers won.
We'll do a bunch of Tampa Bay Lightning previews here on DOINOW.com, but if I look ahead for a second, all you got to hope for is that the Rangers can score goals. TBL is not a team you can fuck around with and think you're going to escape 1-0 and 2-1 all series. The Rangers gotta shoot the puck more often.
8 Down, 8 To Go
I give the Capitals all the credit in the world. I hate using the word "fun", because these 7 games were not fun for me at all. I think I had five minutes of fun this whole series, when the Rangers led 4-1. They quickly coughed up two goals. When I think about this series years from now, I will talk about how exciting and great it was. And it was all that. However, it was also extremely stressful as a Rangers fan.
Big props to Coach AV, who Ranger fans were complaining about, saying he was outcoached by Trotz in Game 1. How can anyone doubt AV at all? He's been King Midas since he's been here.
This series could've went either way. One bounce the other way, and you are being bombarded by headlines of "Nash Can't Get it Done", "Rangers Really Needed Zucc", "Yandle Trade Flops" and "Another Wasted Year of Hank's Prime." Instead, everyone is happy happy joy joy and the main headline is "RANGERS ARE GOING TO THE ECF!" However, don't be fooled. This team is great, but needs to be better come next round.
Ok some quick site notes:
– Due to the late blog, I posted the official post game news & notes and ECF schedule on the mainpage of DOINOW.com. Lundqvist's Game 7 stats are amazing. I mean Game 7's means that you've lost 3 games and were .500 going into it, but Hank has won them. What more can you ask for? Man it seems forever ago that we were wondering what kind of Hank would we get after his injury.
– TBL preview is coming soon. I'm also working on getting a TBL blogger here for a Point-Counterpoint.
-I know this blog has gone on forever, so thanks for staying with me on this, there is so much to talk about, and that's a good thing!
Let's enjoy today and let the nerves begin all over again come Friday night/Saturday morning.
LET'S GO RANGERS
WE WANT THE CUP
BRING ON THE BOLTS!
Sean McCaffrey
BULLSMC@aol.com
@NYCTHEMIC on twitter