What's up everyone and welcome to another blog here on BlueCollarBlueShirts.com. I can't go as long and detailed as possible here, as I've been up since 4:30AM and I have a 4:30AM alarm clock tomorrow too. That said (there you go), there's a lot to get into and I want to hit all of it.
The Rangers just had their ugliest loss of the season on Tuesday night, losing 3-1, to the St. Louis Blues. Even worse, the loss was at home. With the Rangers having a front-loaded home schedule to start the season (after this Friday's game at Columbus, they have 5 straight home games), this is not the time to be letting points slip away. These losses at the beginning of the season matter as much as losses at the end of the season. With the Rangers closing their schedule with four straight road games against divisional opponents, the Rangers are just squandering easy points at home.
Before diving into it, as usual, here are my last few blogs, just in case you've deprived yourself of my wacky form of entertainment and opinions:
---
---
---
---
---
After a rare win in the 2017-2018 season, Rangers head coach Alain Vigneault & Rangers GM Jeff Gorton made a slew of moves. Many of these moves surprised me, not because of the moves made, but that the fact that the Rangers are making so many moves after only three games played.
When I saw all the moves, I was trying to rack my brain all day and couldn't come up with an answer for either of the following questions.
Question 1: After three games played, when was the last team an NHL, MLB or NBA (Not NFL, because 3 games mean more in that sport than the other three leagues, due to the 16 game schedule) team made so many roster moves & looked so desperate?
I get you want to find your footing, but that's what the preseason is for. Additionally, how can you really cut bait on some players, when they haven't had much time to show you what they can do? For example, after one game against Colorado, Filip Chytil was deemed as "not ready." It was his first game and he's got more nerves than I got gas during these games. How can you just write him off now?
Question 2: Has there ever been a star player in any of the four major sports, that has gotten as big of a free pass as Henrik Lundqvist? The Rangers thought Messier wasn't worth money. They traded Leetch & Graves. Those guys won Cups! Even the Devils had to get rid of Brodeur at a point. Seriously, if you could name any other star athlete that has gotten as big of a pass as Lundqvist, let me know. I'd love to hear it.
Here were the moves announced by the Rangers today:
Filip Chytil was "filiped" to Hartford. This was the shocker, because he could've been sent back to the Czech Republic. By doing this, the Rangers can still bring Chytil back into the fold. If things continue like this, you may as well have him play with the big club and let him get experience. It's not like you're winning the Cup this season anyway.
The Rangers announced the signing of Adam Cracknell (RW) to the main roster. Cracknell previously spent time in Dallas, under Rangers assistant coach, Lindy Ruff.
Andrew Desjardins was relieved of his PTO contract. It's not like had a shot of making this team anyway.
Quick thoughts: Not a fan of bouncing Chytil all over. I know AV knows the game and his team better than I ever could, but I just don't know how you can assess that Chytil isn't ready after one game. I wish he and Gorton used the same logic to bounce Chytil down with Lundswiss. Seriously – what evidence is there that Lundswiss is worth his money? The money is better spent on buying out CZAR IGOR from the KHL and building him here.
I don't know much about Cracknell. I will be surprised if he "cracks" through once Jesper Fast is able to return. You see what I did there? Har har har.
With those roster moves being made, Alain Vigneault gave fuel to his "FIRE AV" bandwagon, when he announced his roster for tonight's game. Cracknell replaced Chytil on the fourth line. I did not like this at all, because, to be honest, I think this current fourth line is the worst fourth line in the AV era. I mean, is that even debatable? You got a bunch of castoffs there, who arguably wouldn't fit onto any other NHL team right now.
I know you want to develop young talent by giving them minutes, as Chytil will get more minutes in Hartford, just as Lias Andersson is getting minutes in Sweden with Frolunda, but three random guys on your mix-and-match fourth line? Eh, doesn't really scream Cup contender to me. I'm sure all three guys are nice guys and all, and I don't want to look like I am burying them personally, but really, you're telling me that for the long-haul, any of these guys make more sense than Vinni Lettieri? Furthermore, you're telling me that any of these guys are better for the team, THIS SEASON, than JAROMIR JAGR? Seriously, I know I'm a Tanner Glass guy, but really, do you really prefer Carey or Cracknell over Glass?
While I've always been one to question the goalie here, I've never really got on AV or Gorton. I know I've ripped Senile Sather to shreds, and rightfully so. He's the worst GM in the history of NYC sports and had the longest tenure at his position without a championship. For the first time in the AV era, I'm really starting to question some of these moves.
I know I always use my "you can't half-way rebuild a house" line, but it really seems the Rangers don't know if they are trying to win now still or waiting for the future. For Lundqvist's sake, they want to win now, but that fourth line and what's been going on with the defense, looks like an expansion franchise trying to fill out a team.
The most shocking thing today, to me, was what AV did with his defense. After going 7 defensemen & 11 forwards on Sunday, in the win against Montreal, AV went back to the more traditional 6 defensemen and 12 forwards. That part didn't shock me. What shocked me was that he scratched BRENDAN SMITH, for the second straight game. Anthony DeAngelo was also scratched, but that's not the story here.
Brendan Smith, if you recall, had a great postseason last year. In return, the Rangers rewarded him with a 4 year/$17.4M contract. In other words, the Rangers have committed nearly $20 million dollars to Brendan Smith. In Game 3 of the season, he's on the bench. Tonight marked his second straight game on the bench! AV may as well wave the middle finger in his face.
Again, when you read these words – I've always been an AV defender. I got four seasons of blogs to prove it. However, I can't ignore this. I just don't understand this line of thinking.
What's worse is something I've talked about before – the "homer" media. Outside of Larry Brooks (did you see the guy who accuses everyone of racism take another crack at Dan Boyle today? Let it go Larry!), no one in the Rangers press has any balls. It's easier for me or any other blogger to talk shit, because we don't get paid to do this. We don't have to answer to anyone. And really, do you know what's sad? I invest five figures into this team every season. I'm a glutton for punishment. But fuck, I do love this franchise.
As talked about, being an NHL reporter is a tough job. It's a dying field. ESPN laid off their whole division and are using AP reports now. Great reporters, like a Jim Cerny or a Craig Constance, are getting laid off and have to start their own projects. It's the nature of the beast. Networks, newspapers and websites aren't looking for old reporters. They want young kids out of college, who they don't have to pay much, nor give health benefits to. That's why a kid like Sean Hartnett of WFAN exists. He's lucky if he can pay his rent on his studio apartment. If he ever gets mono or pink eye from kissing Hank's ass, his medical bills won't be covered.
What has happened is that you now have a lot of young people covering these games. The older reporters, looking at a pension, aren't going to rock the boat. The young people, excited to even be in the field & having an opportunity to pay off their student loans, aren't going to rock the boat. As mentioned before, Larry Brooks, of the New York Post, is the only one who can still be a catty bitch. He's earned it though. Today, he's still talking about Dan Boyle, the same Dan Boyle that did this:
I said it then and I'll say it again, I don't agree with Dan Boyle here. It's funny, don't get me wrong, but Brooks has a family to feed too. He's just doing his job and Boyle was bad in his final season here. On an aside, can you imagine me interviewing Lundqvist? HAHHAHAHAHAHHAHAHAHAHA!
However, you look at Boyle sonning Larry Brooks here, and you can see why reporters are afraid to be critical of the team. They don't want to be cut out. They can't afford to lose sources. The second they say something controversial and are cut off from access or getting scoops, they lose their value. That is why they are as sweet as a bag of Halloween candy. It's a dying profession, a profession that doesn't pay well, and no one can afford to push the issue.
Don't even get me started on the MSG Networks. After all, this is the same MSG/James Dolan property that wouldn't fire Isiah Thomas after costing them $89768968967896 in Harvey Weinsteinesque sexual lawsuits. Marv Albert wasn't fired for fucking around with hookers. He was fired because he said the truth, when he said "the Knicks suck." One of the greatest voices of the NBA, canned, because he kept his integrity and told the truth.
Where am I going with this? After all these moves – not ONE reporter, whether it be the MSG networks crew or a random media member, asked AV why was Brendan Smith benched. Not ONE reporter asked about Smith's salary as a healthy scratch. I mean, isn't it fucking stupid to bench a guy, who is guaranteed nearly $20M, after two games? You want to call this fake news or disinformation, whatever, but we now live in a world where sport reporters fear their jobs and leave dickhead bloggers like myself, to ask the tough questions, that will never get answered.
After all – just look at my Frank Boucher campaign. Everyone in MSG knows about it. I have confirmed that. It's ignored. No one in the media will run with it, even if it's the right thing to do. EVERYONE IS SCARED to rock the boat. Fucking snowflakes! Now I'm triggered!
For fuck's sake, it's almost 11PM and I haven't even gotten to the game yet! Fuck me.
Anyway, the Rangers were feeling good about themselves after the win against Montreal. AV was feeling nice, because his moves paid off. He doubled down on his moves in tonight's game, when he scratched DeAngelo & Smith for Holden and Kampfer. I'm not going to shit on Holden and Kampfer here, because they weren't brutal. I just don't get how you scratch Smith with so much money invested. Furthermore, why break up the Skjei/Smith pairing? As a result of the moves, McDonagh was back with Staal and Skjei was with Shattenkirk. Yes, Shattenkirk, making $6.65M is on the second pair. I'm starting to see what these FIRE AV guys are talking about!
As usual, here's the ESPN boxscore, courtesy of, guess who, ESPN.com:
1st Period Summary

Time
Team
Scoring Detail
STL
NYR
0:15

Carl Gunnarsson (2)
Assist: Jaden Schwartz
1
0
2:22

Mika Zibanejad (5) (Power Play)
Assists: Kevin Shattenkirk, Pavel Buchnevich
1
1
13:30

Brayden Schenn (2) (Power Play)
Assist: Paul Stastny
2
1
Time
Team
Penalty Detail
1:18

Jaden Schwartz: 2 Minutes for Hooking Steven Kampfer
12:19

Paul Carey: 2 Minutes for Slashing Brayden Schenn
19:08

Tage Thompson: 2 Minutes for Tripping Mats Zuccarello

2nd Period Summary

Time
Team
Scoring Detail
STL
NYR
No scoring this period
2
1
Time
Team
Penalty Detail
6:27

Kyle Brodziak: 2 Minutes for Holding Kevin Hayes
9:40

Rick Nash: 2 Minutes for Slashing Colton Parayko

3rd Period Summary

Time
Team
Scoring Detail
STL
NYR
18:13

Jaden Schwartz (2) (Empty Net)
Assists: Vladimir Sobotka, Alex Pietrangelo
3
1
Time
Team
Penalty Detail
2:51

Vladimir Sobotka: 2 Minutes for Slashing Brady Skjei
4:25

Ryan McDonagh: 2 Minutes for Holding Jaden Schwartz
5:10

Steven Kampfer: 2 Minutes for High-sticking Brayden Schenn
Goaltending Summary
St. Louis Blues Goaltending

Player
SA
GA
Saves
SV%
TOI
PIM
C. Hutton
33
1
32
.970
60:00
0

New York Rangers Goaltending

Player
SA
GA
Saves
SV%
TOI
PIM
H. Lundqvist
22
2
20
.909
58:21
0
This game was pathetic for the New York Rangers. There's no other way of saying it. This was putrid, sad and flat-out embarrassing. There is no excuse for the Rangers tonight. NONE. Yes, St. Louis back-up goalie, Carter Hutton, was phenomenal tonight. That said, the Rangers gave up an easy two points tonight.
Keep in mind, St. Louis lost five of their starters due to injuries. They are playing with a patchwork team, led by Vladimir Tarasenko. Speaking of Tarasenko, there isn't a game where the Rangers play the Blues, where it isn't mentioned by a million fans how the Rangers took Dylan McIlrath over Tarasenko. When you look at the Rangers right wing situation, I would say they could use him! The Tarasenko/McIlrath draft is talked about just as much as Kevin Hayes having a brother in the NHL!
Furthermore, the Blues were on the second game of a back-to-back, squeezing by the Islanders the day before. If anyone was going to be tired tonight, especially in a young season where the stamina isn't at its peak, it would be the Blues. Instead, the Rangers looked like they were skating in mud for periods of time.
As a result, after four games, the Blues are surprising the league at 4-0-0. The Rangers are a disgraceful 1-3. People will say it's a young season, but these games count. Losing games to Colorado and the Blues is just unacceptable, especially when points are at a premium in the best division in hockey, in the super elite Metropolitan division.
Before the game started, I thought the MSG pre-game show was on point, as usual. I enjoyed Vally's goaltender segment about playing the puck. It would play into the game later, when Lundswiss tried to make an outlet pass, while on a PP, that turned into an offside and a turnover. Highest paid goalie in the league, and he can't make a pass on a PP.
Also, SQUARESPACE, is the new sponsor of the Knicks & Rangers. They are a company that's a web server for blogs. Perhaps as part of the sponsorship, SquareSpace can share some of my quotes on the team during the broadcast! Fat Chance! I got a better chance of seeing Frank Boucher having his night at MSG.
The first goal of the game was an omen for what was to come. After a defensive turnover, Carl Gunnarsson beat Lundqvist in a one-on-one situation. I didn't even have time to open my first beer and recline. It only took 15 seconds for the Blues to score. As I said after the Montreal game, that Montreal game is "vintage Henrik Lundqvist." I just think we will see more of Lundswiss this season. While it was a bad turnover, for the money he's making, you know, the most in the league, you gotta stop that.
And please – save me the defense, defense, defense talk. He's paid to be a Vezina candidate every year. Back up Carter Hutton, 2-0 with a .945 save percentage & 1.63 GAA, against the Rangers, before this game was even played, dealt with much tougher situations all night. After all, during a 5 vs 3 St. Louis PP, Grabner got a breakaway and Hutton stopped him.
This really just supports my theory of you can't invest the bulk of your money in a goalie. Just like the NFL used to be running back league in a different era (It's a QB league now), the NHL used to be a goalie league. Now it's about being strong with your centermen up the middle. Every Cup winning team, in this new salary cap era, has had strong centers and lower paid goalies. The Rangers think they are the ones that can buck the trend. I don't see it.
Carter Hutton, like Colorado goalie Seymon Varlamov in the home opener, was the best player on the ice in this game. This is not good folks. Again, Lundqvist and his salary. I can't kill Lundqvist tonight. He gave up two goals, two goals he would've prevented on Sunday. He wasn't bad tonight. He wasn't in full blown Lundswiss mode either. However, for the second time in less than a week, he was outplayed by a cheaper goalie. When it comes down to making that extra save, Lundqvist didn't have it tonight. Carter Hutton did.
That doesn't mean the rest of the team was off the hook, because the Rangers were uninspired and flat for long stretches in this game, especially in the second period, which was the most boring period of Rangers hockey in some time. When the Rangers caught fire, which was early in the first period and late into the third period, Carter Hutton was able to put the Blues on his back. Lundqvist did his job, but this isn't the Lundqvist of the Renney or Torts eras. He's not worth his money and you can't rely on him to carry this team anymore. No offense to Carter Hutton, but Lundqvist can not be routinely outplayed by back-up goalies.
Trust me, I know that Carter Hutton treats the Rangers (and of course, every player wants to have a big game at the "World's Most Famous Arena") like his own personal gold medal game meets game 7 of the Stanley Cup finals, but simply put, Lundqvist needs to match the effort of his counterparts, every game. That's what he's paid to do.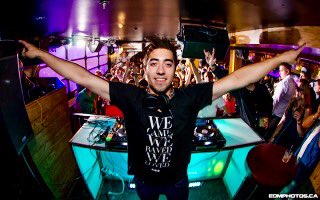 The Rangers, quickly down 1-0, would get right back into the game two minutes later. Jaden Schwartz hooked Steve Kampfer. I mean look, Kampfer drew a penalty. I'm not saying his play was the reason the Rangers lost, but I just don't get how Smith is in AV's doghouse already.
Anyway, the Rangers scored two minutes into the game and it would be their last goal of the game. Kevin Shattenkirk, excellent as advertised on the PP, blasted a deep shot from the point. Buchnevich got the rebound and made a picture-perfect backhand pass to Zibanejad. For Zibanejad, the net must've looked wider than a toy car going through the Lincoln Tunnel. Zibanejad cleaned up the play and easily put the puck past the goal line. 1-1 game.
Funny thing during the game here – Sam Rosen, Joe Micheletti & John Giannone were talking about how Micheletti & AV were defensive partners on the Blues. They were laughing how AV didn't last long in the league. They were saying how Micheletti carried AV. Fast forward 35 years later and here's Sam carrying the company shrill, Joe Micheletti, every season. Man, do I miss JD!
At the 12 minute mark of the first period, fourth liner Paul Carey was boxed for slashing new Blue, Brayden Schenn. Even worse, Schenn beat Lundqvist, after grabbing the puck off a richochet, to score a PPG. 2-1 bad guys. That would be the score for majority of the game, as the Blues would add an empty netter to pad the score to 3-1.
Outside of a silly "POTVIN SUCKS" chant, the Garden turned into a funeral parlor. You could hear a mouse queef. The "HENRY" chants from Sunday were a distant memory.
The Rangers would get another PP in the first period, but aside from the Lundswiss turnover, not much happened. After one, 2-1 Blues.
Best thing about the second period? This:
Msg missed this #NYR https://t.co/TAit4h6gu3

— BlueCollarBlueShirts (@NYCTheMiC) October 11, 2017
That video came from the Blues feed. Obviously MSG missed this or chose to ignore it. After all, they don't want to embarrass celebrities, sitting in free seats, on their own Network.
In case you blew through it, look at the shots on goal stat for this game:
Shots On Goal
14 combined shots in the second period, that tells you what you need to know. This period was absolutely dreadful. It was worse than the series finale of "Dexter."
Al Trautwig said it best at the intermission, "Steve Valiquette will do an archaeological dig for highlights of this period." I really don't have anything to say about this period, and with time being an issue, and being up to 4000 words already, let's move on. If you need a detailed breakdown of the second period, here it is – "IT SUCKED."
The third period was more or less the same. The period had a slow podding pace to it. The majority of the action came five minutes into the period, where the Rangers were able to kill a 1:15 five vs three St. Louis PP. This is where Hutton made the aforementioned stop on the Grabner breakaway.
Here's the problem with this game. Ranger fans are always going to look for someone to blame. I usually blame Lundqvist and his salary in most games. Tonight, I can't. Where's Nash? Where's Zucc? Where's Hayes? Is the commie ever going to convert on his wide open chances? Will Grabner find the magic of last year or is this the Islanders Grabner? Ryan McDonagh was invisible tonight.  When Marc Staal has a better game than Ryan McDonagh, you have to wonder if Ryan McDonagh has full blown aids and a broken spine. No offense to people with aids or a broken spine.
Here's another deal that won't be mentioned on the broadcast. People pay A LOT of money for tickets. As fans, we deserve better. We work our shitty jobs, are up and ready for work before the sun is up and then we sacrifice our hard-earned money for expensive ducats to these games. This effort was just a slap in the face.
Granted, if this team was in rebuild mode, you get a pass. However, M$G just raised tickets astronomically and are digging their dicks in our ass just a little deeper, with this new tier pricing shit. If fans want to go nuts tonight, I don't blame them. The paying customers didn't get a worthy product tonight.
After gaining some momentum after killing the PP, the Rangers reverted to their slow and methodical ways. It wasn't until with a little under 7 minutes to go, that they sensed any kind of urgency. Vesey had some near goals particularly. However, Hutton was able to thwart every Rangers attempt. It was his night, no doubt about it.
With under two minutes to go, the Rangers pulled Lundqvist for the extra skater. Two seconds later, Jaden Schwartz found the empty net, almost too easy. 3-1 Blues and that was it, end of the story.
Bottom line, I've always killed Lundqvist for saying, "Give me two goals and I got this." The Rangers didn't give him the two goals. They must be better.
I haven't looked at any post game reaction on twitter, the media or from the MSG Networks themselves. If AV did his usual, "I saw some good things tonight that we have to build off of" shit, I'm gonna lose it. This was the worst effort of the young season. It was putrid and paltry. There was no excuse for losing or this effort tonight. I'm glad I saved my money. It sucks to watch a loss, but you don't care if you're beaten by a better team on a given night. I just don't think the effort was there, combined with Hutton standing on his head.
Moving ahead, the Rangers have two days off, before heading off to Columbus on Friday, and then hosting the Devils on Saturday. I would expect Ondrej Pavelec to get his first start of the season, somewhere here, most likely against the Devils, unless Columbus blows out Lundqvist early, like Toronto did.
As I said going into the season, I wasn't thrilled with this roster and thought it was the weakest of the AV era. You're not getting points out of that fourth line like you did in years past. You also have to wonder where Rick Nash is. He's supposed to be a leader. I know Stepan had to go, because of the contract, but I think the Rangers miss his leadership.
I know the fun thing to say is the "season is young" and "it's early", and I get that, but these games matter. It's too early in the season to come out with a tired effort. No one will ever accuse me of being a Lundqvist defender, but in the first four games, the Rangers squandered two acceptable Lundqvist starts. Granted, Lundqvist is overpaid and other goalies are outplaying him, but it's up to the skaters on the ice, to beat a Varlamov or Hutton. I am just sick to my stomach with this loss.
As I predicted in the beginning of the season, I do think the Rangers are a second wild card team. I think they do turn it around somehow, but I don't think they have enough firepower to compete for the Cup. If things continue like this, for fans who can't afford tickets, by the turn of the calendar, you'll be able to afford tickets on Stubhub again.
AV haters, enjoy your day in the sun.
I'll be back Friday after the Columbus game.
Until then….
LET'S GO YANKEES
LET'S GO RANGERS
Sean McCaffrey
BULLSMC@aol.com
@NYCTHEMIC on the tweeter gimmick