What's up everyone and welcome to another blog here on BlueCollarBlueShirts.com. I don't plan on going too long tonight, especially with a game less than 24 hours from now. However, I felt compelled to write this after tonight's brutal 3-1 loss to the Columbus Blue Jackets.
If it wasn't for the New York Yankees, I think I would've drank myself to death by now. My Giants are in a complete disarray and this is the most disappointing Giants season of my lifetime. I say that because the Giants had big hopes for this season. The Rangers, after tonight's loss, are a disgusting 1-4, with only two points in the ultra competitive Metropolitan division. Thankfully, I do not care about the Knicks, or I'd really be in trouble.
I've talked about this all summer and in my earlier blogs from this season – the Rangers aren't as good, at least on paper, than they were when they were bounced out of the playoffs last season. They lost a number 1 center. They lost a guy who would block any puck. They lost a young player on the rise. They lost a starting goalie. They lost a great teammate. To replace Stepan, Girardi, Lindberg, Raanta & Glass, the Rangers got an offensive-defenseman, a troubled defenseman & a couple of marginal fourth liners. To me, the moves the Rangers made in the off-season weren't the moves from a team looking to win a Cup.
For the AV haters, and trust me, I understand your frustration, it's hard to sit here and kick him when he's down. Was he really given the best tools to win this year? Granted, after the first five game sample of the season, his moves have been head scratching, to say the least, but there is still a lack of a true elite scorer on this team.
No one will ever accuse me of being the biggest Henrik Lundqvist supporter out there, far from it, but from my perspective, what really hurts, is that Lundqvist had another excellent start wasted in this game tonight. I'm not high on Lundqvist, you know that. I would get away from that contract in a heartbeat. Then again, maybe that's why NYR looks so bad – they want him to waive his NMC!
Seriously though, the Rangers are squandering points left and right. Steve Valiquette, in the post game show, started making excuses like us Giant fans have made for the Giants. They could've won that game, they could've won this game, you know the drill. However, like the Giants, the Rangers have rarely played a full 60 minute game this season, & like the Giants, they have been a disappointment, thus far. Luckily, for the Rangers, at least they have 77 games left. For my woeful Giants, it's a lost cause.
As usual, in case you missed out, here are my last few blogs:
---
---
---
---
---
As you may have heard, today was Friday the 13th, which I'm sure will be used in a bunch of headlines to describe this game. I felt John Giannone, who was replacing Sam Rosen tonight (Don't know if it was because of football or a Jewish holiday), seemed to have his Friday the 13th pun in the can. Fortunately, for good old JOHN GIANNONE, from the PROJECTS OF BOONTON, Kevin Hayes scored, allowing J.G. to belt out his Friday the 13th reference. Unfortunately, it was the hearts of Ranger fans, that felt Jason's machete.
Even more ironically, the final score was 3-1 Columbus, which means it was 1-3 the other way around. To quote John Sterling, "isn't that amazing?"
There are many ways you could lead off when talking about this game. For me, as a guy who always talks about the goaltending, let's start there. In the Rangers first five games, they have ran into hot goaltenders in 80% of those contests. Only Frederik Andersen, in the Toronto game, wasn't on point. Varlamov of Colorado, was the best player on the ice in the home opener. Andersen was blah. Carey Price had a good game, but Lundqvist was better. Hutton was the best player on the ice on Tuesday. Tonight, Sergei Bobrovsky was the best player on ice.
There is something to teams and players kicking it up to an extra level when playing at MSG. I totally get that. Every home game this year has seen a great goaltending start from the opposing team. Tonight, the Rangers ran into the current reigning and defending two time Vezina winner, in Sergei Bobrovsky. While Henrik Lundqvist put forth a tremendous effort, once again, the opposing goalie was just a shade better.
Don't let my previous rants on Lundqvist put the wrong thought in your head. I don't put Lundqvist on the hook for this loss. While it does prove my point that he's overpaid and the team is constructed wrong, the fact is, the team in front of him was brutal tonight. Especially the PP unit.
When Kevin Shattenkirk was signed, he was signed to improve one of the worst fucking powerplays I've ever seen in my life. In the first few games of the season, he lived up to the bill. However, for the second straight game, the powerplay was dreadful. Tonight's PP effort was, if possible, even worse than last year.
The Rangers were 0-4 on the PP tonight, which might sound like the "same-old-shit" from last season. However, they were a TERRIBLE 0-4. The PP was turnover central. The Columbus penalty kill had more clears than the Rangers had passes & shots on the PP. Even worse, Columbus had more short handed chances than the Rangers had chances on their own freaking PP.
There was a time in the second period, where the Rangers had a few PP's. Instead of working the puck and finding a shot, Columbus had multiple odd-man rushes and even a breakaway. Inexcusable. I said it at the end of last season and I'll say it again here – I have no answer on why Scott Arniel still has a job with this team. Someone had to be accountable for the terrible PP in the playoffs last year. Instead, the Rangers canned Jeff Beukeboom. I don't get it.
77 games remain in this young Rangers season, but as I said in my preview blog, it's hard to envision this team doing any better than second wild card. There's plenty of hockey left, but the Rangers are dangerously digging themselves a deep hole in the best division in hockey.
ESPN.com box score time, followed by my thoughts:
1st Period Summary

Time
Team
Scoring Detail
NYR
CBJ
14:35

Kevin Hayes (1)
Unassisted
1
0
Time
Team
Penalty Detail
0:51

Alexander Wennberg: 2 Minutes for Slashing
12:27

Kevin Hayes: 2 Minutes for Slashing

2nd Period Summary

Time
Team
Scoring Detail
NYR
CBJ
19:14

Seth Jones (1)
Assists: Zach Werenski, Alexander Wennberg
1
1
Time
Team
Penalty Detail
6:17

Alexander Wennberg: 2 Minutes for Hooking
8:15

Ryan McDonagh: 2 Minutes for Slashing
10:41

Lukas Sedlak: 2 Minutes for Tripping
14:03

Paul Carey: 2 Minutes for Holding

3rd Period Summary

Time
Team
Scoring Detail
NYR
CBJ
7:25

Artemi Panarin (1)
Assists: Seth Jones, Zach Werenski
1
2
19:54

Lukas Sedlak (1)
Assist: Ryan Murray
1
3
Time
Team
Penalty Detail
8:40

Nick Foligno: 2 Minutes for Roughing
8:40

Brendan Smith: 2 Minutes for Roughing
17:45

Lukas Sedlak: 2 Minutes for Holding
Goaltending Summary
New York Rangers Goaltending

Player
SA
GA
Saves
SV%
TOI
PIM
H. Lundqvist
42
2
40
.952
58:27
0

Columbus Blue Jackets Goaltending

Player
SA
GA
Saves
SV%
TOI
PIM
S. Bobrovsky
38
1
37
.974
59:56
0
When you're the highest paid goalie in the league, I expect you to be at the top of your game, every night. It's why I'm so hard on Lundqvist on this blog. However, the only thing, in this game, when it comes to him, that I can bitch about, is his post game interview, which I'll get to at the end of this.
However, when you're Rick Nash, it's fair to say this – he's the best fourth line winger in the NHL. Seriously, he's paid Alex Ovechkin money, but has the same amount of goals as the newest member of the Arizona Coyotes, in Emerson FUCKING Etem.
I think we can all agree on this – Nash is a good hockey player. He does a lot of little things well. He is good on the PP and the PK. However, he's paid to score goals and more times than not, he's not putting up the numbers to justify his contract.
It's funny, there is talk in the hockey media about where Nash goes next year. I wouldn't mind keeping him, as long as he's making less than half of what he's making now. However, when you're the fattest rat and getting the bulk of the cheese, fans are going to expect you to put up the numbers too. Nash isn't. When the team has these games, where they just can't find the net, you expect a Rick Nash to put the team on his back a bit. He's not doing that. While Nash isn't the culprit for the Rangers woes, as I believe it's more of a team-wide and coaching issue, bottom line is Nash is like a mailman on Easter Sunday – he's not delivering. Even worse, I don't see a Nash resurrection anytime soon either.
However, if you're gonna finger-point Nash, you gotta finger-point everyone else. Where's Zucc been? Kreider? Vesey? Miller? Don't even get me started on the fringe fourth line. For some reason, Grabner was demoted there, which seems like a waste to me. I don't think AV has ever used Grabner to his full potential.
In fact, AV was all over the place, once again, especially on the defense. Tonight's team looked like this:
Kreider/Buchnevich/Zibanejad
Nash/Hayes/Zuccarello
Miller/Vesey/DeSharnais, with Desharnais, for whatever reason, getting promoted.
Carey/Cracknell/Grabner. As I said the other night, are you telling me that Cracknell & Carey are better than Glass & Jagr?
On defense, AV rolled out:
McDonagh/Holden. I really thought AV was trolling his haters by putting Holden on the first pair. Even better, it looked like Columbus would have a goal 30 seconds into the game. Luckily, an interference call brought the goal back.
Skjei/Smith. Smith was back in the line-up. He had a good game and even had some big hits. I wonder if he was picturing AV out there.
Staal/Shattenkirk. In other words, a $12 Million Dollar plus third pair. Unbelievable.
As mentioned, Lundqvist started in net, with Ondrej Pavelec making his first start tomorrow.
I've always been an AV defender here. I feel like I say that every blog these days too. That said (my go to phrase) what the fuck? AV continues to mix-match lines and shake up his defense on the regular. How is this team supposed to build chemistry when things are always in a constant state of flux? The juggling of Staal, Smith and Shattenkirk, on the defense, is most appalling.
There's an old saying in sports – "you let your money guys play." We see it with Lundqvist, even when he's struggling. I just don't get what AV is doing at all, when it comes to 18 & 22. Some people on twitter were asking me to defend AV here, and really, I have no answer for you. I don't get it either.
The preseason is when you're supposed to juggle like a Barnum & Bailey circus clown. Already, AV looks in a state of panic and looks to have no trust in his decision making. You can say it's early in the season and throw me random stats from seasons past, but in reality, that was then, this is now. The Metro is the best division in hockey. The Rangers are struggling. Furthermore, in seasons where the Rangers failed early, but finished strong, was there so much uncertainty and juggling of the roster? In this season, it feels like AV is picking the line-up out of a hat. I can't wait to see Shattenkirk as a third line winger at this rate!
Aside from AV's questionable decision making, the story of the game was the goaltending clinic between Bobrovsky and Lundqvist. Lundqvist made 40 saves on 42 shots, while Bobrovsky made 37 saves on 38 shots. There were a lot of highlight reel saves mixed in there too. Each goalie suffered multiple moments of duress. For Lundqvist, it was the end of the first period and the whole third period. For Bobrovsky, it was the middle of the first period and the whole second period. Each goalie stood on their head.
This game started off like many Ranger games – an icing then a quick goal for the opposition. However, the Rangers went 3-3 this season on video replay, as a Matt Calvert goal was overturned, due to goalie interference. David Savard fired one at Hank and Calvert got a piece of the puck and a lot of Lundqvist. Lundqvist went nuts, and I guess you can't blame him. Only 27 seconds had expired!
However, it was a blatant goalie interference call, which brings me to these two questions. How did the referees miss this live and how come a penalty wasn't called? Seriously, this is goalie interference, and for some reason, in the rulebook, no penalty is called. In either event, a quick 1-0 hole was avoided. Unlike the game against Montreal, where you could probably argue/debate that the two goals were good, this was textbook goalie interference.
I know I talk about the MSG Networks crew a lot, but it's because I really appreciate their hard work and I don't see anyone else chatting them up. They have really improved from last season and I thought they were great last season.
They are now doing bits, where Vally & Duguay teach us little nuances of the game. Some of this stuff is basic and some of it is advanced. However, what I like, is that you get both a skater's and goalie's view. As I've said for a while, it's only a matter of time before Vally is coach somewhere, should he choose to want to coach. He kind of reminds me of Joe Girardi a bit, where he's a stat nerd and would probably have a binder with him at all times. That said (take another shot), he'd probably be very successful, as he is ahead of the trends. Unlike an old coach who lets the game go by him, Vally is up-to-date on the latest on-goings and changes.
Anyway, the reason I bring this up, is because Vally & Duguay were talking about screens, setting up rebound and looking for a weak post goal. Throughout the game, this play (not always drawn up) occurred. Give them credit, like Tony Romo calling plays in the NFL broadcast booth, Vally & Duguay are able to talk about future plays. This viewer noticed!
Another MSG Network team member, Dave Maloney, was talking about sitting close to the red light goal switch. He was joking about pressing the button whenever the Rangers came down to the Columbus end. At this rate, that might be the only way Rick Nash scores a goal this season!
Kevin Hayes, wearing his usual 13, on Friday the 13th (ISN'T THAT AMAZING SUZYN?) put the good guys on the board first, with an absolute canon of a shot. Unfortunately, Columbus didn't light their canon for that slap shot. With five minutes remaining in the first, 1-0 Rangers.
The Rangers would fall apart a bit at the end of the first, as it seemed Columbus was in the Rangers zone for the final 90 seconds of the period. Lundqvist survived the barrage and McDonagh blocked a shot, which I would question later, as you'll see very soon in this blog.
At the end of one period, the Rangers 1, Columbus 0. As stated, both goalies were fantastic.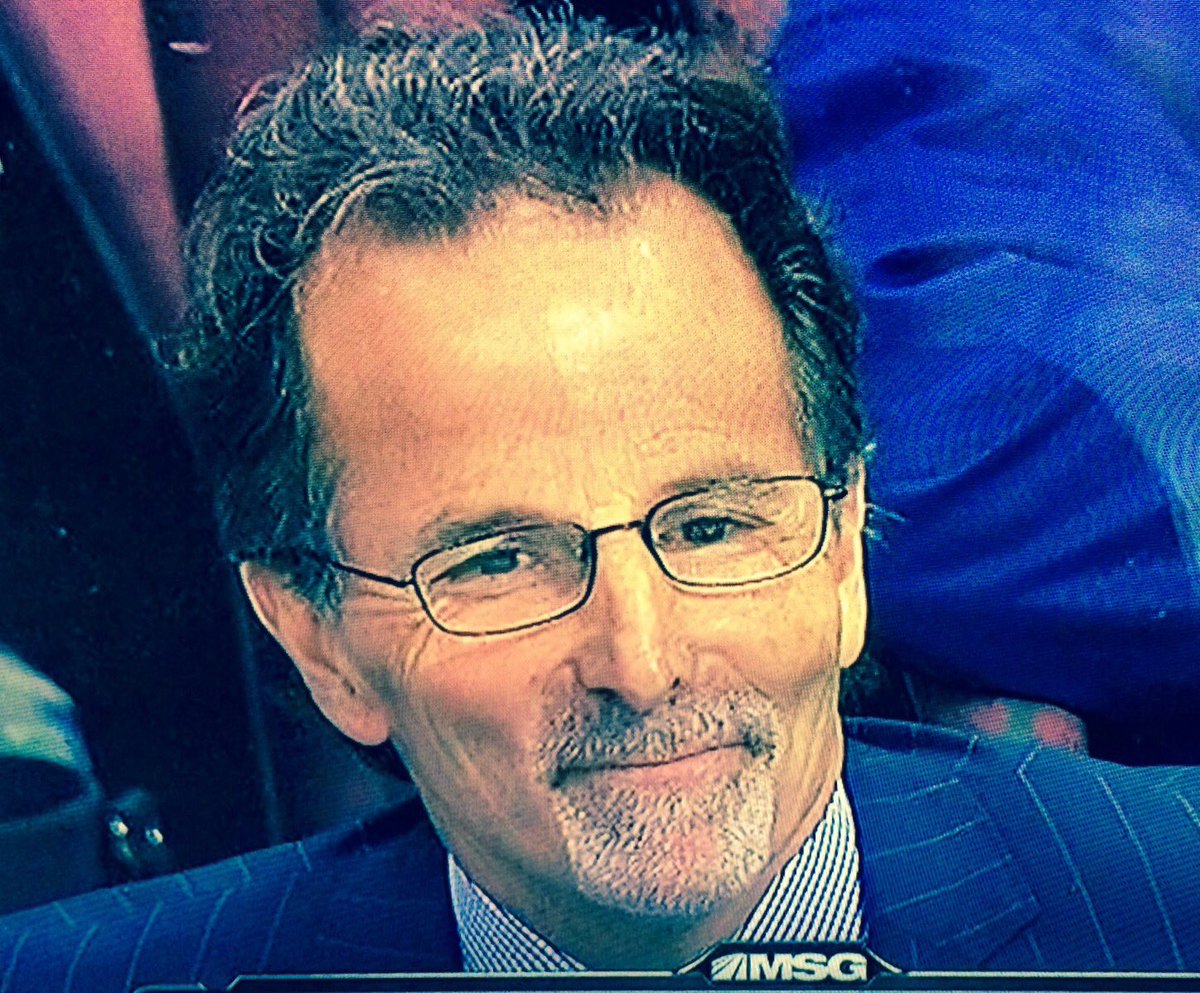 The second period was the New York Rangers show, but by the end of it, the score was 1-1. The lone goal was scored by Seth Jones, as his shot deflected off Zibanejad, who attempted to make a block, but at the same time, looked to screen his goalie as well.
This is what I'm talking about when it comes to the Ryan McDonagh block in the first. The MSG crew, Vally especially, was getting on Z-Bad for making the block. However, McDonagh made the same type of block in the first. However, McDonagh ate the puck and the shot didn't see Hank. Z-Bad tried the same thing and failed. While Z-Bad's execution wasn't as good as McDonagh's, it was basically the same play. So how was one play good (Micheletti raved about McDonagh's block) while Z-Bad's block was bad? If Z-Bad executed, we wouldn't even be talking about this.
The second period was all NYR, and they blew multiple PP attempts, as talked about before. In typical Rangers & Lundqvist fashion, the Jones goal came with 45 seconds remaining in the second period. Another heartbreaking and bad timing goal. Credit goes to Bobrovsky here, as the Rangers really could've made this a multiple goal lead here, but he was stellar, even stoning Vesey on what looked like a sure goal.
I thought Chris Kreider was the worst Ranger of the second period, as he just kept turning over the puck. Kreider has to be a maddening player for a coach, as he has these flashes of brilliance, but then he'll have a game like this where he just seems lost.
At the end of 2 periods, 1-1 score.
Artemi Panarin was the hero of tonight, and scored a video game highlight reel goal, to beat Lundqvist and the Rangers. I'm still surprised Chicago traded him. As talked about before, if anyone has been fucked by the salary cap, it's the Blackhawks, who have traded away/moved on from more Stanley Cup winning talent than anyone else. Ever since old man Wirtz died and his son took over, the Blackhawks have done everything right. While I'm aware of their first round sweep last year, just look at the laundry list of names Chicago has had to move on from, because of the salary cap. It's amazing they were able to win 3 Cups with these restrictions.
Panarin would score the best goal I've seen all season, 7 minutes into the final period. If you're a EA Sports NHL franchise video gamer, he basically raped the R3 button. He beat Shattenkirk with ease, dangled the puck and cradled it like a new born mother holding her child. He easily caressed the puck and it was pure poetry in motion when the puck left his stick and beat Lundqvist.
Again – you know I'm not a Lundqvist guy. Could've he stopped this puck? Maybe. Could the defense slowed Panarin down? Definitely. In hockey, no defenseman is perfect. Sometimes the offense is just too good and makes a play that would make an artist weep. Panarin painted the Mona Lisa here, unfortunately, at the expense of the Rangers.
Making matters worse for the Rangers, after a strong second period, despite the goal allowed, they looked defeated in the third and allowed Columbus to molest Lundqvist like a homeless man molesting a tourist on the subway.
As time trickled down, we saw what we saw in previous games this season – the Rangers woke up. However, it was too little, too late. As said at the top of this blog, the Rangers aren't giving a full 60 minute effort. While it's nice these games are competitive, the Rangers constantly find themselves chasing for a goal.
With a little more than two minutes remaining in the game, Lukas Sedlak was boxed. Essentially, this gave the Rangers a PP to close the game.
Here's what drove me nuts – instead of pulling Lundqvist and going 6 on 4, AV waited a minute into the PP, to pull his goalie. In that minute, Columbus made several clears.
Yes, I know the Rangers are prone to giving up empty netters, but 6 on 4, give me a full two minutes of that. I think with 6 guys on the ice, you prevent some clears and you tire out Columbus. The Rangers didn't have that ruthless aggression and played the first half of the powerplay timidly.
When Hank finally was pulled, the Rangers applied pressure like they had a tourniquet on a gun shot wound. However, Sedlak, like Hayes earlier in the game, was able to pull off a version of a Jack-in-the-Box goal, to seal the deal, as he converted an easy empty netter. 3-1 final. BRUTAL.
With the loss, the Rangers remain in the Metro cellar, at 1-4-0 and with a paltry two points. It's getting ugly.
I've talked about the terrible tier pricing system before on this blog, and it seems that Ranger fans have already had it. I keep getting texts about $55 Ranger tickets. Granted, it's only for single seats, and really what are the Rangers thinking with that? Very rarely, do people attend games alone. At least make it a pair, if you need to sell out the joint.
If the losing continues, if there is a bright side, families will be able to afford going to games again.
I don't want to doom and gloom after a loss, only five games in, but really, what did you expect from this team this season? A Stanley Cup? I have a better chance of doing belly shots, at "Rick's Cabaret", with Lundqvist as my wing man.
The key story line, if this losing should continue, is will the Rangers accept a rebuild? Even bigger – will Lundqvist accept a rebuild? That might be the only way the Rangers get out of his contract.
Put it this way – if there was some Russian stud basketball player, you know the Knicks would be authorized to buy him out and get him to NY. Do the Rangers wait CZAR IGOR out, or do they make a move to get him here and start the rebuild? Shit, the right thing to do would be to trade Lundqvist to the Penguins, and let him get his Stanley Cup. After all, there is no fucking way Niemi is going to last there all season.
In all honesty, these last few games, the Toronto game aside, I feel like I'm watching the Rangers of the Renney and Torts eras. Lundqvist carries them but the team comes up empty. I did not expect that this season. In fact, I expected the opposite – the Rangers would score, but Lundqvist would falter. The Rangers have now wasted two great Lundqvist starts (St Louis & Columbus) and a decent one, in the home opener.
It could be only a matter of time, before the MSG Networks start rolling out their 1994 footage all over again.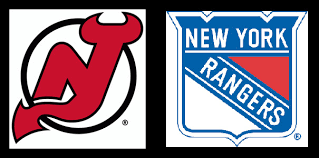 The Rangers, as I write these words to you, are probably in the air now, as they return home for a tilt against the Devils.
The Devils lost tonight as well, in their first loss of the season, as they sit at 3-1. Starting goalie, Corey Schneider played tonight, so we're probably looking at an Ondrej Pavelec vs Keith Kinkaid match-up. It will also be the Rangers first look at the 18 year old number 1 draft pick, Nico Hischier.
Who would've thought, five games into the season, the Devils would be second place in the division, with 6 points, while the Rangers sat in the toilet with 2 points?
Yes, long season and all that blah blah, but man, this is tough to watch.
What was even worse to watch, was after the game, Lundqvist blaming his skaters for all the turnovers tonight. Not that Lundqvist was wrong, but he spent his whole interview blaming the team for the loss. I get his frustration, but can you imagine the reaction if his teammates blamed him for every 5 spot he gave up or every two goal lead he blew?
Four score and seven years ago (ok not really), I used to play sports in high school. Not that any of my teammates were doing interviews, but I once played competitive sports at a decent level, if you consider high school a decent level! (My high school lacrosse team won back-to-back state championships in 1999 and 2000. However, my rec league hockey team? That's a horror story for a different day.) However, ever since I was 13 years old, I have had jobs. Luckily, I have had a good career for the last 10 years in construction.
I don't think I would be smiling if my teammate or co-worker, took credit after everything good, after a team effort, and looked to point the blame on me after anything that went wrong. Tonight was another Lundqvist post game interview that rubbed me the wrong way. While I understand why he's pissed off with this loss, this is how a mutiny starts. You can't look to be showered with praise after a win and then blame everyone else after a loss.
While Lundqvist was great tonight, Bobrovsky and Tortorella, you know the guy Lundqvist forced out of town, were better. He left that part out of his interview. It's going to be interesting how Lundqvist handles these back-breaking losses, if the season continues to unravel this way.
Tough losses for this NY fan tonight, as the Rangers and Yankees both lost. Both teams try to get back on track tomorrow. Yankees start at 4 and the Rangers start at 7. Let's hope for better outcomes.
See you tomorrow.
LET'S GO YANKEES!
FIRE MCADOO!
LET'S GO RANGERS!
Sean McCaffrey
BULLSMC@aol.com
@NYCTHEMIC on tweeter