What's up everyone and welcome to another blog here on BlueCollarBlueShirts.com. Have you had enough of all the pro Trump vs anti Trump debates? Have you had it up to your eyeballs with jobless people protesting every day? Are you sick of every action and word everyone says, being misconstrued as being racist, misogynist, transphobic, homophobic, lactose-intolerant and gluten free? Well have no fear, this latest blog entry is 100% politics-free, as this is all hockey!
Speaking of – by the time you read these words, there are less than 50 days until puck drop. If you're reading this, you're like me – you can't wait for the NHL season to get stared. Sure, we are all hardcore fans (if you weren't, you wouldn't be reading this) but the upcoming distraction, that is the NHL season, will be a long overdue welcomed one, once the Rangers start their 2017-2018 campaign, against the Colorado Avalanche.
With the way the media is covering stories these days, I really feel that I'm living in Mike Judge's "Idiocracy". Thankfully, I have other things to read besides the NY tabloids, and this blog tonight will be largely dedicated to "Keenan: The High Times & Misadventures of Hockey's Most Controversial Coach", which was written by Jeff Gordon, of the St. Louis Post/Dispatch, (That comes into play later) in the year 2000.
As a kid/high schooler who played four sports (Hard to imagine, I know, but that time of my life was 15+ years and many beers ago), I never had a coach like a Mike Keenan. Obviously, I was not playing at any level that required a strong coach, as most coaches I played for were good guys, just donating their time or for a little extra in their paycheck. Although, I do gotta mention, I played for a junior varsity football coach who had a kid who could do no wrong. That was frustrating! That said, there were no real "hard-assed" coaches in my athletic "career". It just wasn't warranted at the crappy levels I played at. I don't know how parents would've even responded to a coach like Keenan then, but I can tell you that parents of today, would flip, if a guy like Keenan was coaching their kids!
Before jumping into the Keenan book review, I want to thank everyone who read my latest "Delorean" blog. It was the most viewed blog that I've written all off-season. It seems that you guys really enjoy re-living (or learning) about Ranger teams from the past. Personally, I love doing those blogs and have a blast cracking open some cold ones & seeing guys, that I've only seen clips of, play full games. It's really given me a whole new appreciation for Ron Duguay and Ron Greschner.  While most of the old DVDs I got are from the 70's and 80's, I'm trying to find older games. I'm also trying to see if I can find any Ranger playoff games from the FOX glowing puck era, just for the comedy factor.
With that said, what a perfect way to transition into the PLUG portion of this blog. In case you've been MIA this summer and looking to catch up, here are the latest blogs that I've done:
---
---
---
---
---
---
If you're a Rangers fan and you hear the name Mike Keenan, the first thing you associate with him are the 1994 Stanley Cup New York Rangers. I've talked about this in previous blogs, the 1994 Rangers were one of the best things to happen in NY sports. It's a great memory for many of us. If you lived through it, you can remember where you were that day. I know I can. However, it's just sad that this franchise only has 4 Cup victories to their name. It's part of the reason why I'm so jaded today. I've recapped the history of the Rangers and their failures before, so I'm not going to do it again here, but if you know your stuff, when Keenan's Rangers won the Stanley Cup in 1994, major demons were exorcised.
While on this topic, I also want to mention, in regards to the 1994 Rangers, the reason I don't use those games for my Delorean blogs is because you've all seen them and I feel that I can't add anything new when it comes to them.
Outside of the 1994 Rangers, what else do you really know about Keenan? Sure, you may know he's a taskmaster, hard to work with, a disciplinarian and bounced around a lot in his career, but what do you know about Mike Keenan, the individual? It's one thing to read a Wikipedia biography or read random links on Google. Most of that information that you find online is stuff you already know.
Like his mentor Scotty Bowman, I've always been fascinated by success stories, especially the ones that weren't exactly beloved by all. While it's very easy to root for Mark Messier (and how couldn't you?), Mike Keenan didn't provide that same luxury for fans of the teams he coached.  I wanted to learn more about Keenan, the person, rather than the black & white stats and his x's and o's game plans. When I closed the book of "Keenan: The High Times & Misadventures of Hockey's Most Controversial Coach", (referred to here on in as "Keenan") by Jeff Gordon (not the professional traffic jam driver) I really got a lot out of it.
When reading this review, and I hope this review persuades you to check out this book, keep in mind, that it was written in the year 2000. The world, nevermind the NHL, was a much a different place. Knowing what we know now in 2017, this book covers the bulk of Keenan's career & covers all the highs. You could definitely do a sequel to this book, because there are 17+ years to discuss, such as Keenan's stops in Boston, Florida and Calgary. Outside of his 2 Canada Cup wins, there is no talk about his international career, as Keenan has now made a name for himself in Russia's KHL. When I finished this book, I left hoping that Jeff Gordon has it in him to do a sequel one day, or maybe a re-release of this book, with bonus chapters.
The other thing you should know about this book is that the author, Jeff Gordon, is a writer for the St. Louis Post/Dispatch. As I read "Keenan", I thought it was a fair and balanced book. While Gordon doesn't cite his sources unlike other biographies, I took him at face value. After all, if he was making shit up, he opens himself up to libel lawsuits. Furthermore, Gordon has been writing for 30+ years, so I'm trusting him with his information.
I thought Gordon did a great job of painting pictures of both sides of every Keenan controversy. However, when it comes to Keenan's pit stop in St. Louis, I thought Gordon wrote with some home town cookin' in his belly. Gordon talked about the Blues like a fan, trying to sell that the Blues were this dominant team in the mid-90's, only to be ruined by Keenan. However, what wasn't mentioned was that the Blues have never won a Stanley Cup! (Again, when this book was released, the Blues have never won a Cup. In 2017, they still haven't!)
The fact is, the Blues, part of the Big Expansion of 1967, which ended the Original 6 era, have only been in the Stanley Cup Finals three times. Ironically enough, coached by Keenan's mentor, Scotty Bowman, the Blues made the Stanley Cup Finals three straight years in a row, during the 1968, 1969 and 1970 seasons. To be fair, back then, the playoff format ensured that one expansion team would make the SCF. However, when Gordon is writing about Keenan's time in St. Louis, for the first time in the book, I felt the author was blaming Keenan, rather than giving both sides of the story. Then again, Keenan's tenure in St. Louis was as rocky as the mountains of Colorado.
As Gordon continued to disparage Keenan's time in St. Louis, Gordon revealed that he had few run-in's with Keenan during his stay there, which could be the genesis of Gordon being a bit anti-Keenan during this part of the book. That said, Gordon dedicated a lot of time and energy into this product/project/book, so I don't think he truly held any ill-will for Iron Mike. As you read the book, you get both sides of every Keenan incident. When it came to Keenan's time in St. Louis, I just felt the book had a different tone. At the conclusion of this book, you never get the author's true feelings on Keenan's career up to that point in time. I don't know if Gordon wanted to leave it ambiguous or not, but that's just how I felt.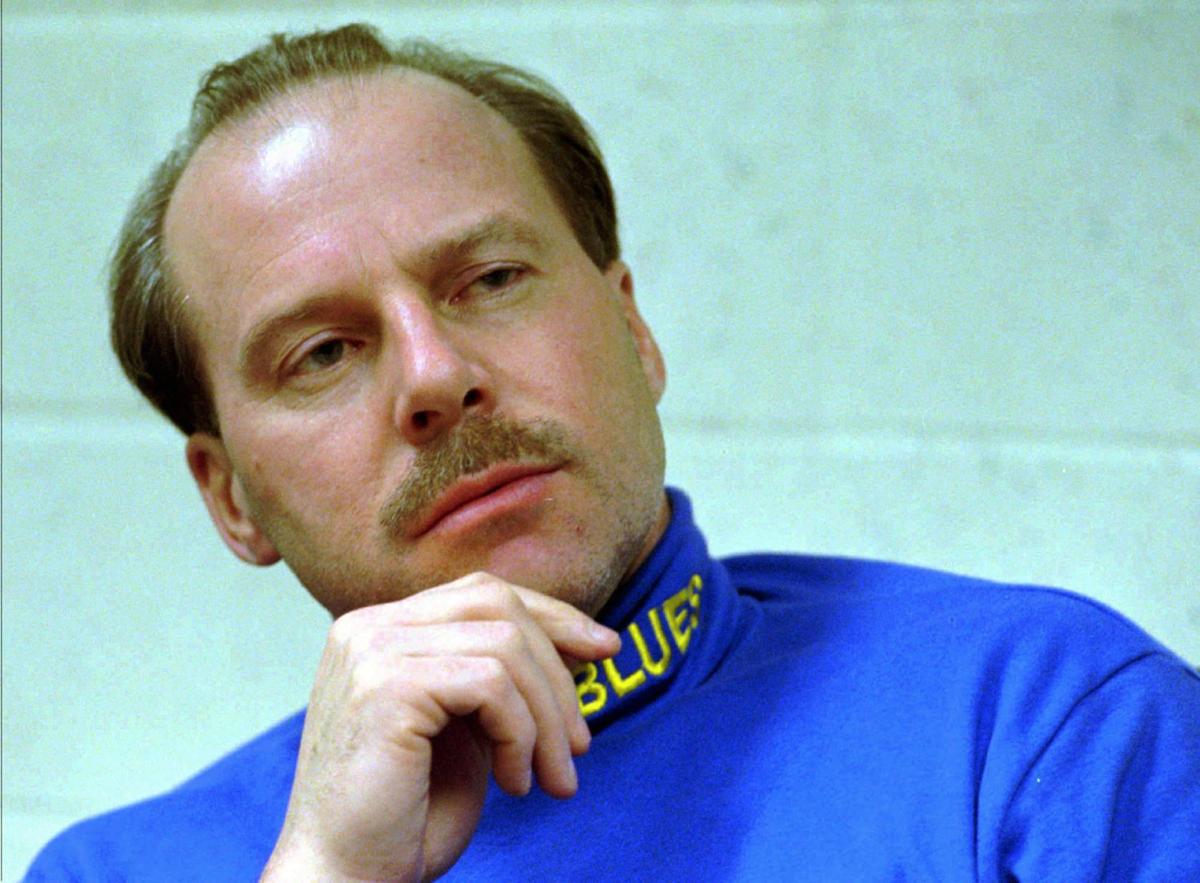 Due to no sources being cited, meaning there was no bibliography in this book, I don't know how Gordon attained some of the information in this book. Gordon had quotes from Keenan, his family, his friends and ex-players, but if I had to guess, it looked like Gordon got these quotes out of newspaper clippings, rather than talking with these people directly, for the purpose of this book.
To be honest, after reading the book, I don't even know if Gordon talked to Keenan himself to get material for this book. I would assume no, because if Gordon did, it would make more sense for Keenan to release an autobiography, have Gordon as his ghost or co-writer, and bank some of the profits himself. Then again, this was in 2000, so I doubt a book was on Keenan's mind at all.
That all said, I really enjoyed the work that Gordon put into this book. Every stop of Keenan's career was discussed, with both sides of every story featured. (Again, I questioned the St. Louis chapter.) Gordon also delved into Keenan's personal life, discussing his failed marriage, his troubled home life growing up, tragic deaths in Keenan's family and what Keenan's daughter told him during the 1994 Stanley Cup playoffs.
While many are aware of Keenan's successes, as he won the Calder Cup, two Canada Cups and, of course, the Stanley Cup, I wonder how many fans, realize how close he was, from taking bad teams, and having them 60 minutes away from a Stanley Cup? If you're not familiar with me, I'm 35 years old, so some of the 80's stuff is either forgotten or I wasn't really paying that much attention. I don't remember Keenan's Flyer's run, but I do remember Keenan with Chicago, just because here in Long Island, I always got WGN. WGN came in handy during the Chicago Bulls era. Who wanted to watch the Knicks lose every year anyway?

What I really enjoyed about this book, was that even though this wasn't an autobiography, I thought Gordon did a great job, for the most part, in giving us Keenan's views of all the various highs and lows in his career. Unlike in the public eye, readers of this book were given a look into Keenan's private life and how much he dedicated his life to hockey. Keenan, who turns 68 in October, is still going strong and has had a career that will surely enshrine him in multiple hockey based Hall of Fame's.
Before continuing on, I want to share some pages of this book, so you can see a sample of the great stuff that was in here. As always, all credit goes to Jeff Gordon and his publisher. Please don't sue me, I'm trying to promote a 17 year old book! For more pages of this book, buy the book yourself or check out my twitter @NYCTHEMIC.
Again for more pages, check out my twitter @NYCTHEMIC
While I have shared some pictures here of Keenan's successes, such as the Flyer & Hawk Cup runs and the Rangers Cup win, you gotta check out the book yourself for the fall of Keenan, which, again, up to 2000, included stops in St. Louis and Vancouver.
There is a common trend when it comes to Keenan's exits from teams – battles with the front office and a short stay. Even in Keenan's last three stops, up to 2000, in the Rangers, Blues and Canucks, all three teams would change owners during Keenan's tenure. Aside from the Rangers, new GM's would also be brought in. Just like any GM, in any sport, they want to choose their own guys under them, especially in regards to the head coach.
Most of Keenan's career saw Keenan fight for the GM job, in addition to being the team's head coach. This was part of Keenan's system, as like his mentor Scotty Bowman, he didn't want to waste time with players who wouldn't fit his system. If a player was deemed unworthy, in the eyes of Keenan, Keenan wanted that player out. This would be part of Keenan's struggles in St. Louis, especially when it came to Brett Hull.
This also led to a great bonus section of this book, as Jeff Gordon did a "Whatever happened to…." section with all the people Keenan had conflicts with.
When it came to Keenan and star players, especially when player salaries started going up, as even a fourth liner was making more money than the coach in some places, Keenan would have conflicts. Whether it be Trevor Linden, Brett Hull or Denis Savard, it was either Keenan's way or the highway.
The one star that embraced Keenan and that Keenan had the most respect for? Mark Messier.
While I went into this book looking to learn more about Keenan, this book gave me some new Mark Messier stories. I don't need to be sold on Mark Messier. I don't think any of us have to be!
What I didn't know was the deep relationship Messier and Keenan had. Both felt that the other was cut from the same cloth as the other. Both wanted to win, knew what it took to win and DESPISED losing. Gordon brings up that Gretzky never won a Cup without Messier, while Messier would win two without him.
I have seen debates online where people say Messier was a better player than Gretzky. To me, I get where that debate is going. Mark Messier, to me at least, is easily the greatest captain in sports of all time. When I hear Ranger fans of today, complaining about Ryan McDonagh or Ryan Callahan before McDonagh, (I will agree that Chris Drury was brutal) it's kind of unfair. After all, most Ranger fans, are comparing these guys to Messier. We might never see another Messier type in a Rangers jersey for as long as we live. You just can't compare other captains to Messier. It's like comparing basketball players to Michael Jordan.
In my opinion, Gretzky, with Gordie Howe a cunt-hair behind him, is the greatest player of all time. Was he the best leader of all time on the ice? That's where I go with number 11. If you're trying to build a Stanley Cup winning team, who do you take first – Gretzky or Messier? That's a tough one, with many strong arguments for either one. However, when it's all said and done, Messier won without Gretzky. Gretzky never won without Messier. That said, could Gretzky win a Cup with the 1990 Oilers or the 1994 Rangers if Messier wasn't there? Perhaps. We will never know. Either way, both men are legends and all-time greats.
This book featured alot of Messier stories. Keenan, the victim of many Oiler teams in his quest for the Cup, really appreciated the drive of those Oiler teams. He respected and loved coaching both 11 and 99, during his days at the helm of Team Canada. Keenan, like Messier and Gretzky, was addicted to winning. However, Keenan embraced Messier's leadership and warrior style of play, more than Gretzky's phenomenal skills.
Going into his time with the Rangers, Mark Messier, the strongest captain you could find, would challenge Keenan and help rein Keenan in when Keenan flew off the handle. Where other captains and other star players would fold and be upset with Keenan, Messier respected Keenan's no-nonsense, I just want to win, attitude. It's no secret – Messier was the driving force of the 1994 Rangers, but he also bought in on what Keenan was selling, thus making the rest of the team, buying in on Keenan.
Sure, Keenan wasn't popular with the 1994 Rangers. He had battles with Leetch, as he wanted Leetch to play a more defensive role. He also thought Richter didn't have it, but would later come around to embrace King Mike. However, Keenan was also the driving force in the Amonte and Gartner trades. To Keenan, he wanted playoff grinders, like Matteau, like MacTavish, etc, than regular season heroes. Matteau, who would play for Keenan several times throughout his career, was a Keenan disciple. While Matteau and his family were probably the most happiest people in the world when Matteau put away the Devils in 1994, Keenan was right there with them. (And for Matteau, he's considered a Rangers lifer for that goal! Just think, if the Rangers won the Cup in 2014, Dominic Moore would be remembered in the same vein, for his winning goal against Montreal, in the ECF.)
Later on in his career, after Messier's falling out with the Rangers, which led him to becoming a Canuck, it was Mark Messier, who sold the Canucks on Keenan, despite Keenan's first failure of his career, with the St. Louis Blues. It was Mark Messier who rallied the Canucks behind Keenan, despite Keenan battling with star players such as Pavel Bure and Trevor Linden. In something I didn't know or just flat-out forgot, Keenan also tried to bring Mike Richter to the Canucks during this time. Could you imagine?
While Keenan wouldn't pan out in Vancouver, Messier wouldn't say a negative word about him or the changing Canuck environment. After all, he was being paid handsomely for pedestrian numbers, although you could never take away his leadership quality from him. To this day, Keenan & Messier have a great relationship and to Ranger fans, they will be etched in history together for all eternity.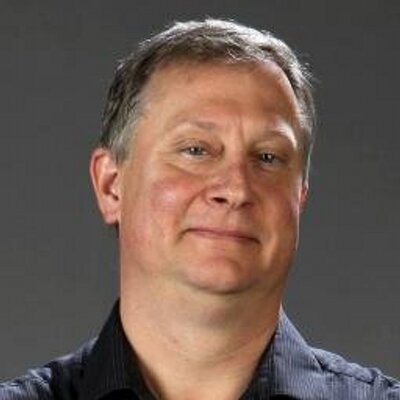 All in all, I really enjoyed this book. While I found the St. Louis chapter a little suspect, due to Gordon perhaps being a bit too invested and part of the story a bit, I found everything else on the money. While this book is certainly dated or perhaps "incomplete" today, I really hope Gordon finishes telling Keenan's story.
In the hindsight is 20/20 department, two funny things in this book were Gordon saying that Jagr runs the Penguins and will be there forever and how the Sedin brothers would most likely flame out in Vancouver. Hey, none of us are 100% right on our predictions!
As far as the book itself, you can pick up a used copy on Amazon, for six bucks and change. You don't even have to be Rangers fan. It's well worth your time and money. Stick taps all around!
While I would enjoy reading more on Keenan from Gordon, here's what happened in Keenan's career, since 2000:
Keenan would go into broadcasting for various outlets. He wouldn't last long, as he would take a job with the Bruins.
After the 2000-2001 season, Keenan was fired from the Bruins, after missing the playoffs. Keenan only lasted one season. He coached the season with his number 1 goalie hurt for most of the season. The Bruins also tied for the final playoff spot, but the Hurricanes advanced due to the tiebreaker.
Immediately after his Bruins firing, Keenan signed on with the Florida Panthers, where he would last for 2+ seasons as GM/coach. He would never make the playoffs with the Panthers. After resigning his GM job, he was fired after a 5-8-2 start, in his third season with the club, in 2003. Like St. Louis, this was another career low for Keenan.
After several years back in broadcasting, Keenan would sign on with the Calgary Flames for the 2007-2008 season. In what seems unheard of today, Jim Playfair, the coach that was fired, stayed on as an associate coach under Keenan.
Keenan was fired by an NHL team for the 8th time (Flyers/Blackhawks/Rangers/Blues/Canucks/Bruins/Panthers) in 2009, after two first round exits with the Flames. Many wondered if the game passed him by, as the game changed a lot from when Keenan first started coaching.
Keenan, who self-admittedly regrets leaving the Rangers and the circumstances that led to it, joins the MSG Networks. To me, in his limited time, he was a hit. My memory fails me here (I tend to drink), but I believe he was on the panel with his ex-player, Brian Leetch.
In 2013, Keenan ventures over to Russia, as the HC of the Metallurg Magnitogorsk, of the KHL. They win the Gagorin Cup (the top prize in the KHL) to make Keenan the only coach in hockey history to win the Calder, Stanley and Gagorin Cups.
In October of 2015, the Magnitogorsk fire Keenan after two consecutive regular season losses. This firing had murky circumstances behind it, because the team wanted Keenan to apply for Russian citizenship so he could coach the National team. Furthermore, the KHL wanted Russian coaches behind the benches. Other non-Russian coaches would be fired during this period of time.
On March 16th, 2017, Mike Keenan is hired by the Kunlun Red Star of the KHL, under terms that he uses 5 Chinese players on a regular basis, in an attempt to bolster China's national team. This is the first time Keenan will be forced to play players that may not necessarily fit his system. It should also be interesting to see how Keenan communicates with these players as well.
For more on recent Keenan events, check out this interview he did with ESPN, right before the Kunlun Red Star hiring: http://www.espn.com/nhl/story/_/id/15065833/nhl-qa-former-nhl-khl-coach-mike-keenan
While I've always defended and supported AV, I just wonder how Keenan would've handled the hissy and diva fits of one of the most overpaid players in the game today, in Henrik Lundswiss!
I know he's nearly 70, but as a fan, I wouldn't mind seeing Keenan get one last NHL run. It seems his talents are wasted trying to boost a developing Chinese team. It's equivalent to someone with a Harvard degree working at McDonald's. Just my opinion.
In any event, I hope you check out "Keenan: The High Times & Misadventures of Hockey's Most Controversial Coach." I had a blast reading it and I think you will too.
In the latest Ranger news and rumblings, it was nice to see this on Monday:
ICYMI watch all the 🏒🥅 from #NYR @RMcDonagh27 & @BradySkjei during the #DriveBySlapShotChallenge in Minny! Full 🎥: https://t.co/AZQVTZxLs4 pic.twitter.com/KvZYSCCNkJ

— New York Rangers (@NYRangers) August 15, 2017
While catching up with #NYR @RMcDonagh27 & @BradySkjei in their hometown, we get an exclusive look into their relationship and training! pic.twitter.com/6Sau1aB0xT

— New York Rangers (@NYRangers) August 16, 2017

It doesn't take a rocket scientist to tell you this – good chemistry is essential for any Stanley Cup winning team. It's great to see Ryan McDonagh and Brady Skjei spend time together, forge a bond and get to know each other's game & personality, away from the Rangers. Now, if they can only add Kevin Shattenkirk to this "All-American Summer!"
Just on an aside, when Cam Talbot was here, you know the fourth runner-up in the Vezina voting this season, I saw plenty of pictures of McDonagh with Talbot, in social situations. Outside of "Casino Night", I've never seen McDonagh and Lundqvist hang out. Hmm…..
As mentioned above, in the Messier/Keenan talk, McDonagh will never be Messier. It's an impossible standard to hold him up to. That said, (And yes, I'm aware I use "that said" a lot, as a crutch, in my writing!)  McDonagh taking Skjei under his wing, is nothing but a positive thing. Stuff like this makes me happy.
There's also this:
As much as I could spin this and try my best to shit on Lundswiss, it's nice to see him working out with the number 1 pick, in Andersson. That said, (See, I say that a lot!) I had a huge problem with the Rangers drafting a ton of Swedish players this year. Is this the Henrik Lundqvist show or the fucking New York Rangers? I'm not gonna BS you, I don't know every player in the draft. Only Pierre McGuire does. That said, (I'm parodying myself now) from the people who follow all these international leagues, their take was that the Rangers passed on a lot of key talent for Swedish players.
Four more years, only four more years and this diva is gone forever. I want the Rangers to be the best TEAM in the league and not a team that builds around one egomaniac.
With the Rangers in desperate need of center depth, something I discussed about already in previous blogs, one name has entered the mix – Harvard's Alexander Kerfoot.
Kerfoot, originally drafted by the NJ Devils in 2012, spent his last few years playing for Harvard instead, where he played with current Ranger, Jimmy Vesey.
Listen, I don't BS you like other bloggers or twitter experts do. I don't know anything about Kerfoot, aside from what I read from people who have seen him play. I've never seen Kerfoot play, nor could pick him out of a police line-up, until I started reading up on him for this blog.
All I can tell you is that Kerfoot played for a winning program, he's played with current NHLers, his production went up every season and if the Rangers get him, he would be cheap, at under a million bucks. The Rangers need some centers. Even if Kerfoot doesn't make the team and grows in Hartford, it seems to be a wise risk to sign him. And really, what's the argument against it?
While I'm sure the Ranger scouts have a nice dossier on Kerfoot, it will be interesting to see if the Rangers pull the trigger. As I've always said – is this a team trying to win now or a team trying to build? You can't half-way rebuild a house and a lot of Ranger moves makes them look like a team in limbo, rather than dedicating themselves in one direction.
What truly scares me about this upcoming Rangers season is that I don't see how this incarnation of NY Rangers, defeats the Pittsburgh Penguins in a best of 7 series. Of course, injuries and a trade deadline are a factor, but on paper, is this Rangers team better than last year? Is this team, on paper, better than the Pens? I know the games are played on ice, and not on paper, but still, you know what I'm trying to convey here.
If you're a gambler, you know that it's very rare that Vegas is wrong. Casinos are in the money making business and the house never loses. That said, (again) here are the latest Stanley Cup winner odds, from Westgate:
TEAM                                                                 ODDS
Pittsburgh Penguins                                              6/1
Edmonton Oilers                                                   9/1
Tampa Bay Lightning                                           12/1
Washington Capitals                                            12/1
Chicago Blackhawks                                            12/1
Minnesota Wild                                                    12/1
Toronto Maple Leafs                                            14/1
Nashville Predators                                              14/1
Anaheim Ducks                                                    14/1
Dallas Stars                                                          14/1
Montreal Canadiens                                             16/1
New York Rangers                                               16/1
San Jose Sharks                                                  20/1
Los Angeles Kings                                                20/1
Columbus Blue Jackets                                        25/1
Ottawa Senators                                                   30/1
Boston Bruins                                                       30/1
St. Louis Blues                                                      30/1
Calgary Flames                                                    30/1
Florida Panthers                                                   40/1
New York Islanders                                               50/1
Philadelphia Flyers                                               50/1
Winnipeg Jets                                                       50/1
Buffalo Sabres                                                      60/1
Carolina Hurricanes                                              60/1
Colorado Avalanche                                            100/1
Detroit Red Wings                                               200/1
New Jersey Devils                                               200/1
Arizona Coyotes                                                  200/1
Vancouver Canucks                                            200/1
Vegas Golden Knights                                         200/1
When the Oilers lost the WCF after terrible officiating, I predicted that they would be the team to usurp the Penguins. It is extremely tough to win Cups in back-to-back years, in this era of free agency and the salary  cap, but credit to the Penguins – they did it. While to me, a dynasty is 3 consecutive years of winning, it is no small feat to win back-to-back Cups. In the Crosby era, the Penguins almost did it twice.
With the Oilers locking up McDavid and Draisaitl, long-term, this off-season, they are a team on the rise. They are now a team where star free agents, chasing a Cup, should look into. As much as I've been pushing the Rangers to sign Jagr, for my own personal enjoyment, if I'm Jagr and want one last Cup, I'm looking at the veteran minimum with either the Oilers or Penguins.
This past NHL awards show saw McDavid dominate Crosby, but it was Crosby who had the last laugh, since he has the Cup. McDavid's best hockey is in front of him, while Crosby is one hit away from retirement. (Again, I've talked about this before, but playing in the no-enforcer era has really hurt Crosby and it has been detrimental to his health. It's also why I give him a pass for being a crybaby, as no other star in NHL history has had to deal with the abuse, on-ice, that he's gotten.)
If the Penguins can "three-peat" (I'm not paying you to use that term Pat Riley), I could really see a situation that we saw 30+ years ago, where the Oilers lose in the Finals and saw what the Penguins did. Just like the 80's Oilers, after losing to the Islanders, the Oilers put it all together and went on one of the best runs of the modern era.
As I said the day Cam Talbot was traded, Cam Talbot will win a Cup before Lundswiss ever does. And yes, when the Oilers win the Cup, whether it's this season or the next, because you know it's only a matter of time before McDavid gets superstar calls, I will be the first to say "I TOLD YOU SO!" IN CAM WE TRUST! (PS: Happy birthday Shelley!)
As I approach the end of another one of these monster blogs, the only of its kind today, I want to close by talking about road trips.
Every year, me and my merry crew pick away games to go to. I've talked about this before on this blog, I enjoy traveling, seeing new places, trying new things and seeing how other people live. Really, if I had the money or a job that I could transfer, I would leave this NYC dump in a heartbeat.
If you ever leave this area, you can really appreciate how others live life. It's just 100% different. I just feel people in other areas can relax more and get more out of life. Here in NY, we have to hustle, put in a ton of hours and put up with a lot of bullshit to make ends meet. Not to say that doesn't happen elsewhere, but we are working in one of the most expensive cities in the world. With that, we pay the most to see our hockey team, live, at M$G.
After attending 30+ games for the last 5 or so seasons (Again, I'm a broken record, I talked about why in previous blogs, why I missed a lot of games in the 2000's. In short – work.) I plan on limiting my home-game intake this season. (I've also been fortunate to work 8 avenues from MSG these last three seasons and that will probably change this upcoming season, as the job site I'm currently on, is almost a wrap.)
While this blog is called BlueCollarBlueShirts.com, I am fortunate to have a little extra money in my pocket, used the Stubhub trick and been able to attend a lot of home games. However, the money I would put away for home games, I would rather use to see new and old places, on the road.
While going to Boston and Montreal is a must for me, every season, I try to pick out new spots as well. This season, Vegas, Sunrise and Nashville are on my list. (I'm also going to Tampa, but I've been there before.) While I got my flight and hotel, to Vegas, for cheap (less than $500 for both), I know I will spend a little more out there, than I would in another market. (Degenerate gambler.)
This past Monday, tickets for Vegas vs NYR, in Vegas, went on sale. To say it was a headache to get tickets, would be an understatement.
While I'm aware of many group trips to this game, my friends and I like doing our own thing. We don't want to be on anyone else's schedule. We also would rather pay a little more, to sit nice, on a vacation trip, than pay a group to sit in the upper bowl.
What sucked hairy balls about this Rangers vs Vegas game was that it's one of the more expensive games on the Vegas calendar. Due to it being the Rangers, there is also a high demand for tickets. Having no history to work off of, we didn't want to risk overpaying on the secondary market and try using the Stubhub trick. (Again, for the millionth time tonight, check my previous blogs for the Stubhub trick.)
Going into this Vegas game, I was expecting to pay $150-$200 for good seats. Instead, I paid $325 for center ice and a few rows up, off the Rangers bench. Those tickets do not include free food or booze. If it did, it would be worth it, because I'm a one man beer wrecking crew. My beer belly is evidence of that!
The game, according to AXS, which has a relationship with the T-mobile center, where VGK will play, is practically sold out. It's why we pulled the trigger and just bought the seats. Granted, come January 7th, casinos might be trying to off-load tickets, but since we got our flight/hotel for so cheap, we rather have our tickets locked and have the peace of mind.
The AXS ticket buying experience was a grueling one, to say the least. Unlike TicketMaster or Stubhub, you couldn't pick your exact seat. Since I'm known to enjoy a beer or two, I like having the aisle seats, so I can take a quick piss, if needed. After pressing refresh about a million times, I finally found aisle seats for my group. In 2017, I just don't know why you can't buy seats off a map. The AXS site also crashed numerous times and would log me out for no reason.
In VGK's defense, it's their first season, but there are a lot of wrinkles to be ironed out.
That said, I've invested $825 already in going to Vegas. I'm sure others have spent just as much, if not more. If anything, the allure of Vegas is a draw and positive for the NHL. Let's just hope it lasts. I'm really pulling for this franchise to succeed. I wouldn't mind if they finished second place in the Pacific, with the Oilers, of course, finishing on top!
After months and months of various Reebok NHL jersey distributors slashing prices on soon-to-be-outdated jerseys, it's only a matter of time before I can support a player I believe in and respect, in NY's own, Kevin Shattenkirk. I know I'm a fucking sucker, as fellow jaded NYR fan @ScottyHockey called me, for buying random shit this season, but I want to support the guy. While I know the Rangers treat fans like an ATM, I do budget money for this crap, and I want to support Shattenkirk and the team with a new Adidas jersey. And yes, sadly, I'm 35 years old.
We are less than 50 days from the season starting. I'm one of the few idiots that genuinely enjoys preseason. I like seeing the young kids in the system. (I'm not a priest.) If there was a train to & from Hartford (Last I checked, there are no out-going trains from Hartford to Penn after a Wolfpack game) I would attend more Wolfpack games. It's just too far of a ride to go regularly, especially with the Rangers season and a full-time job. It's a shame that these games aren't on the MSG Networks, but that would involve common sense.
I don't want to get started on why the Rangers infuriate me as I close this (No open practices, while the Islanders have them, no bus trips to AHL affiliates while other teams host them, the Stanley Cup at the Coliseum on 9/17 and not at MSG, Frank Boucher being ignored, etc) but I really wish a Rangers fan, and not some suit, had some input with this club.
That said, I will still be a sucker and continue to support this team!
As far as the next blog, personally, I got a busy weekend, with a high stakes poker game on Friday night and a cancer benefit event on Saturday. If I get the time, I'll rev up the Delorean and review another old school Rangers game. Until then, I hope this 7000 word blog holds you over and as always….
"LET'S GO RANGERS"
Sean McCaffrey
BULLSMC@aol.com
@NYCTHEMIC on the tweeter machine