What's up everyone and welcome to another blog here on BlueCollarBlueShirts.com. You know the drill. This was a weekday game, which means I got a 4:30am alarm clock tomorrow. While I'm currently powered up and amped, after the Yankees thrilling come-from-behind, series tying, 6-4 victory; the Rangers 5-4 overtime loss, to the Pittsburgh Penguins, was a nice little kick to the coin purse.
I don't know how long I can go tonight, but I'll try to get everything in here. In case you took the weekend off, here are my last few blogs:
---
---
---
---
---
The Rangers dropped a heart-breaking game to the Pittsburgh Penguins on Tuesday night, at MSG, losing by a final of 5-4. If there is any bright spot, it was an overtime loss, which means the Rangers now have three points and spot a 1-5-1 record. I guess it's better than being 1-6.
I know it's way too early to talk about standings, but 7 games in, with the majority of them coming at home, the Rangers are doing themselves no favors:
| | |
| --- | --- |
| | Penguins |

| | |
| --- | --- |
| | Devils |

| | |
| --- | --- |
| | Blue Jackets |

| | |
| --- | --- |
| | Flyers |

| | |
| --- | --- |
| | Capitals |

| | |
| --- | --- |
| | Islanders |

| | |
| --- | --- |
| | Hurricanes |

| | |
| --- | --- |
| | Rangers |
I have had several fans of this blog, on twitter, contact me and tell me about the 2013-2014 Stanley Cup finalist team, and how they had a shitty start, just like these 2017-2018 Rangers. For starters, you can really find any stat to support any argument. However, with that 2013-2014 team, many forget that the Rangers were on the road for the first two plus weeks of the season, as M$G was finishing up their renovations. Furthermore, the 2013-2014 team was younger, had a core that finally had great chemistry, Lundqvist just left his prime, played defense and had the best fourth line in the AV era.
When you look at this Rangers team, they are losing a ton of games at home, the lines are in shambles, they are trying to rebuild & win at the same time which is a recipe for failure, Lundqvist has been out of his prime for some time, they are terribly defensively and the fourth line is the worst fourth line in the AV era. There's also no chemistry or personality with this team.
Fans may have wanted Stepan & Girardi out of here, but at the same time, you lost a leader and a guy willing to put his body on the line. These two were never replaced. While I'm a fan of what Shattenkirk brings to this team, as I'm aware that he's just a powerplay guy & you won't get much defense out of him, you don't have that Dan Girardi warrior type anymore. Shattenkirk already admitted he won't block shots. I wouldn't take a bullet for Lundswiss either, but I'm also not paid millions.
The Rangers have lost their core. Whether it be Girardi or Staal, Brassard the year before that and Hagelin the year before Brassard was traded, the Rangers have tried doing patchwork. The team is tattered at the seams and the best thing for the Rangers to do is to throw out these old pair of pants and buy new ones. In other words – REBUILD.
Shesterkin has posted a 1.27 GAA and a .952 SV% in 16 appearances this season; he ranks second in the KHL in each category in 2017-18. #NYR https://t.co/jIAapDc700

— NYR Stats & Info (@NYRStatsInfo) October 17, 2017
If you're not familiar with CZAR IGOR, which means you're new to this blog, the guy is putting up video game numbers every game. Here in the NHL, we have the dedicated Lundqvist fans who have an excuse for every goal allowed. No NHL defense is perfect. Teams make turnovers. When you're the highest paid goalie in the league, you gotta make a save. No one gives up more goals at the beginning of a period or at the end of a period, than Henrik Lundswiss.
There are a lot of Ranger fans that want AV out of here. I've talked about that on this blog. I'm an AV defender. Not going to go through my whole spiel again, just check my previous blogs. However, I would be ok with AV being relieved of his duties, only if a clear rebuild was the plan. That means getting rid of Lundswiss. That means buying out CZAR IGOR. That means getting rid of Marc Staal, Paul Carey, Adam Cracknell, Nick Holden & David Desharnais. That means promoting Chytil, Lettieri, Nieves and Pionk. If you had to, I'm ok with moving prized assets like McDonagh or Zuccarello, as long as a full rebuild is the plan.
Some deranged mother's basement fans think the Rangers owe Lundswiss a Stanley Cup. That's not how it works. Lundswiss had multiple chances and came up short. It's time to move on. We root for the front of the jersey and not the back. This Rangers team, while who knows, maybe they somehow get a second wild card, aren't very good. We can pretend that the world is rainbows and gumdrops, but in reality, it's a cold dark place, and a cold dark place describes the current state of the New York Rangers.
Going into tonight, I predicted several things in my last blog and on twitter. They were:
Lundswiss would give up another 5+ goals. I nailed that one.
Crosby would score. I nailed that one.
The building would be dead. I was half right on this one, but it was because the Yankee game was at 5PM when I thought it was at 8PM. Once the Yankee game was over, the MSG crowd woke up.
This game would be poorly attended. There were a ton of empty seats on TV, even if MSG bought up all the unsold tickets to claim another sellout. Again, the Yankee game was on.
The Rangers would get blown out. It looked like the game was going that way, but the second period changed things.
Just like every other Ranger game this season, the Rangers failed to play a full 60 minutes. That includes the goalie, the offense and the defense. Everyone had their lapses. When the game was finally over, we just saw the difference between a Stanley Cup contender, who fought to come back and win; and a Stanley Cup pretender, with their faux King, who gave the game & two points away.
As I've been saying for years on this blog, this game was another example of why you don't overpay a goalie. You need to invest your money in the Center position. The Penguins have one of the best centers in the world, but they also have a cheap goalie, who makes $8M less than Lundswiss. King Matt Murray, winner of two Stanley Cups, had his first Cup by the time he was legally able to drink. For the Rangers, they invest all their money in a goalie who hasn't had it in years and have one of the weakest center depths in the entire NHL.
In other words – all this losing isn't a shock to me. Like a Ponzi scheme, Gorton's Rangers are crumbling. The jig is up and it's time to rebuild and get a real foundation.
Tonight was a fucking wild and wacky night, especially if you're a NY Rangers and NY Yankees fan. Both games had a similar start and middle & peaked at the same time. However, the Yankees have clutch players on their team and the Rangers have Lundswiss. In other words, the Yankees came back and won their game, while Lundswiss shit the bed like usual.
Many of you on twitter go back and forth with me during these games, and many of you are Yankee & Ranger fans too. What a great night of sports. Both the Rangers, losing 2-0 and the Yankees, losing 4-0, looked dead and buried for a long stretch of time. However, the Yankees would come back and make it 4-4, while the Rangers would come back and make it 2-2. Then, the Rangers would take the lead 3-2, as the Yankees took the lead and made it 6-4.
For real – the last time I was so excited and jumping up and down, it was when I saw a naked woman for the first time ever. This is why we love sports. No political bullshit. Just pure fandom and living vicariously through millionaires. It's the American way!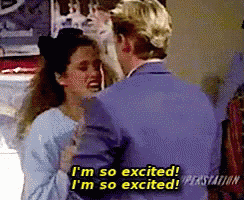 Again, time is of the issue, so let's get to the ESPN box score, followed by my review/recap/ramblings:
1st Period Summary

Time
Team
Scoring Detail
PIT
NYR
0:43

Phil Kessel (2)
Assists: Ian Cole, Evgeni Malkin
1
0
13:30

Carl Hagelin (1)
Assist: Olli Maatta
2
0
Time
Team
Penalty Detail
9:15

Greg McKegg: 2 Minutes for Holding Brendan Smith

2nd Period Summary

Time
Team
Scoring Detail
PIT
NYR
6:02

David Desharnais (1)
Assists: J.T. Miller, Kevin Shattenkirk
2
1
7:32

Pavel Buchnevich (1) (Power Play)
Assists: Mats Zuccarello, Mika Zibanejad
2
2
8:32

J.T. Miller (2) (Power Play)
Assists: Ryan McDonagh, Anthony DeAngelo
2
3
18:01

Patric Hornqvist (3) (Power Play)
Assists: Phil Kessel, Evgeni Malkin
3
3
Time
Team
Penalty Detail
2:12

Chris Kreider: 2 Minutes for High-sticking Chad Ruhwedel
6:31

Sidney Crosby: 4 Minute Double Minor for High sticking Jimmy Vesey
14:32

Sidney Crosby: 2 Minutes for Slashing Pavel Buchnevich
14:35

Carl Hagelin: 2 Minutes for Slashing Rick Nash
16:19

Chris Kreider: 2 Minutes for Cross checking Brian Dumoulin
18:45

David Desharnais: 2 Minutes for Slashing Bryan Rust

3rd Period Summary

Time
Team
Scoring Detail
PIT
NYR
8:00

Michael Grabner (1)
Assists: J.T. Miller, David Desharnais
3
4
19:04

Sidney Crosby (4)
Assists: Evgeni Malkin, Patric Hornqvist
4
4
Time
Team
Penalty Detail
4:52

Kevin Shattenkirk: 2 Minutes for Roughing Evgeni Malkin
4:52

Evgeni Malkin: 2 Minutes for Roughing Kevin Shattenkirk (Served by Conor Sheary)
9:11

Kevin Shattenkirk: 2 Minutes for Roughing Bryan Rust
9:11

Bryan Rust: 2 Minutes for Roughing Kevin Shattenkirk
15:03

Chad Ruhwedel: 2 Minutes for High-sticking Pavel Buchnevich

OT Summary

Time
Team
Scoring Detail
PIT
NYR
0:58

Evgeni Malkin (2)
Assist: Phil Kessel
5
4
Time
Team
Penalty Detail
No penalties this period
Goaltending Summary
Pittsburgh Penguins Goaltending

Player
SA
GA
Saves
SV%
TOI
PIM
M. Murray
32
4
28
.875
59:47
0

New York Rangers Goaltending

Player
SA
GA
Saves
SV%
TOI
PIM
H. Lundqvist
33
5
28
.848
60:56
0
This game started off exactly like how I thought it would, although it took Pittsburgh longer to score than I thought. Instead of scoring in 20 seconds, the Penguins scored in 43 seconds. KING!
It was funny, before the game, Al Trautwig said "Lundqvist needs to be vintage." In other words, even old man Trautwig knows Lundqvist has declined. By the end of the game, as has been the story these last few seasons, the Penguins put 5 past the highest paid goalie in hockey.
American Phil Kessel simply got the puck and blasted a shot at Hank. It's a save that "vintage" Hank makes 100/100 times. Those days are long gone. This beat Hank, and it felt like it would be just one of those games. The best part about this goal was looking at the twitter reaction, particularly from the Lundqvist diehards. They were blaming MARC STAAL, who wasn't even on the ice! You can't make this stuff up!  They will defend Lundqvist in any situation. Lundqvist could join ISIS & they would blame his Muslim defense for being a failure.
For the record, McDonagh and DeAngelo, who got the second straight start as McDonagh's partner, were on the ice for the goal. That said (there you go), this is a shot Lundswiss needs to stop.
Take a look for yourself:
Phil Kessel is filthy #LetsGoPens pic.twitter.com/Z5gLioJN2Y

— Rob Taub (@RTaub_) October 17, 2017
Making matters more frustrating, was that Mika Zibanejad would be in the right place, right time, all game, but Matt Murray would make a big save on him every time. Rick Nash, who must be the best horseshoes & hand grenades player in the league, also had several near opportunities. Each time, Matt Murray prevented a Rangers goal. Can you imagine what these Ranger teams, over the last 5 years, could've been like, if Nash ever played like the way he was paid? As talked about before, I think all the concussions hurt his career big time.
With 7 minutes remaining in the period, and both goalies denying several challenges, Carl "CARLOS" Hagelin, beat Lundswiss. This was another goal Hank needs to prevent. To this day, I fucking hate Glen Sather for many reasons, but trading Hagelin for EMERSON "FUCKING" ETEM is one of his lower moves. If you don't recall, Sather traded Hagelin like a thief in the night, because he was worried about his cap hit. Yea, because out of all your Swedish players, Hagelin is the cap hit that was hurting the Rangers.
To add even more salt to the wound, Hagelin said he would've stayed with the Rangers for less money because he loved the team & his teammates. Fuck Senile Sather! However, it all worked out for Hagelin, as he is a Swedish player with two Stanley Cups. In that same time, Lundswiss has seen two of his back-up goalies outperform him and become starters elsewhere.
We all know the three-man love fest that the BFF's of Hagelin, Zuccarello and Brassard had for each other. Kevin Hayes would later join their trio, making them a foursome. These guys leaned on each other and went to war together. The salary cap, which has been evil for the Rangers, has also been terrible for hockey in general. The lure and passion for rivalries isn't what it used to be. How can it, when players are constantly moving around? Back in the day, the Rangers and Islanders fucking hated each other. Today, they are laughing with each other. You just don't have players who last with one team anymore, because if they do, they will easily wear out their welcome.
When you look back, and with hindsight vision being 20/20, trading Hagelin was the first move in this gradual decline for the Rangers. I'm not saying the Rangers win a Cup with Hagelin, but they did lose their chemistry and bond when he moved on. As the team continued to strip pieces from their 2014 Cup run, we are now left with the unmotivated and uninspired team of today.
Here's Pittsburgh's Swedish player beating the Rangers overpaid Swedish player:
#NYR fans look to see if Staal was on the ice so they can blame him lol https://t.co/ro5uWfY8Rr

— BlueCollarBlueShirts (@NYCTheMiC) October 17, 2017
The worst part about this first period wasn't really the Rangers. I didn't expect much from them anyway. It was Sam Rosen and Joe Micheletti just feeding us bullshit. Micheletti was talking like Lundqvist was Ken Dryden out there. Rosen ignored the goals Hank gave up. They would later go on to praise Murray on a play where Murray didn't even know where the puck was.
Steve Valiquette, when recapping the first period, was at least honest with us. He didn't try to sugarcoat it, but remained optimistic. I won't get on anyone for being a wide-eyed dreamer, but just don't lie. Micheletti, these days, makes Joe Buck & John Smoltz look like Vin Scully and The Big Whistle. Speaking of Big Whistles, did you see this:
Despite Sean Avery telling me he doesn't like my blog (presumably because of my stance on Lundswiss), I am still looking forward to his book. This was the latest talk of Ranger fans this week. Isn't it amazing how much the size of a penis is important to us? (I'm Irish, so of course I have this view!)
When I read this, I kinda wondered if Avery put this in there, to help his buddy out. I don't have any intentions or desire to see if Lundswiss has a pulsating hog or not, but if he has such a huge and raging Swedish sausage, maybe he can let loose and use his tripod to help prevent five-hole goals.
At least for Lundswiss, who will never win a Stanley Cup, he has one Cup he can be proud about. It must be a good feeling to pick out Size "BBC", when purchasing a Cup. It sure beats buying size "FUR BUTTON". Trust me, I know!
Oh and by the way, for the record, Raanta & Talbot have a bigger dick than Lundqvist! (I'm joking, but I know that will make some people mad. Imagine being upset about the size of goalie schlongs!)
Furthermore – Avery admitted what I've been saying all along. This team caters to one player. As a result, NO CUP. Besides the big one in Hank's pants.
Anyway, after one period of dreadful hockey, bad guys 2 – Rangers 0.
Call it the Twilight Zone. Call it destiny. Call it luck. Call it whatever you want, but somehow, the Rangers would score three straight unanswered goals against the Penguins in the second period. While the Rangers were scoring these goals, the Yankees were in the middle of their comeback and win. For this period of time, I had unbridled enthusiasm and was ecstatic.
I don't do drugs (I get drug tested for work & really have no desire, beer is good enough for me) but this must be the ultimate high drug users chase. Between the Yankees doing the unbelievable & the Rangers lighting up Pittsburgh, this was pure euphoria. Unfortunately, reality set in, in the name of Henrik Lundswiss, and all my hopes and dreams were shot to shit.
As a diehard Rangers/Yankees/Giants fan, with an indifference about the Knicks, the Yankees have as many wins this week than the Rangers & Giants have COMBINED. To quote our President – "SAD!"
After watching Marc Staal shit the bed left and right, as he literally had two wide open shots that didn't come close to hitting the net, David Desharnais got the Rangers on the board. Before the goal, the Rangers kept failing on odd-man rushes and having an open trailing skater.
Desharnais literally sniped the puck, from the right side of the ice, over the left shoulder of Murray, while the puck rose at a gradual level, before finding itself top shelf. A beautiful goal. I wouldn't call it a lucky goal, but the Rangers were fortunate.
The Rangers would get their first break, 6:30 into the second period, when Sidney Crosby got a double minor for high sticking Jimmy Vesey. Vesey's nose was running blood like a Miami Dolphin's coach. The Rangers would score two powerplay goals in a row! Trust me, I looked, Rosie O'Donnell wasn't flying!
Pavel Buchnevich, scored the first PPG, as Matt Murray moved the wrong way on a shot. 2-2 game.
Speaking of the east-west movement, it amazed me how Micheletti nearly popped his Lundqvist sex doll, when in awe of Lundqivist moving left-to-right, during a save, in the third period. WHY CAN'T WE HAVE MALONEY ON THE TV BROADCAST? Micheletti has a face for radio anyway.
Anyway with the score tied, Crosby served the remainder of his second half of the double minor penalty.  This time, with Murray screened by Kreider, JT Miller shot a puck from deep, and beat King Murray. 3-2 game!
Making matters crazier, and mind you, the Yankees were coming back at the same time, the Rangers scored all three goals in a 90 second time frame. ABSOLUTELY NUTS!
After the Papajohn third goal and the momentum in their favor, the Rangers were cooking with gas. The Penguins looked like a drunk boxer, holding onto the ropes for dear life. However, then it got stupid a bit.
Crosby, who deserved the first star of the game up to this point, for helping out the Rangers PP, would take yet another penalty. Even better, Hagelin would get boxed too. The Rangers, with a 3-2 lead, had the Penguins best player and one of their better penalty killers in the sin bin. However, the Rangers blew this 5 vs 3 opportunity, when Kreider was called for a cross check on Brian Dumoulin.
This was a BS penalty in my opinion. I know the cool thing from Ranger fans is to get on Kreider for this, but really, Matt Murray pushed a screening Chris Kreider. Kreider put his hands up and as a result, cross checked Dumoulin in the back.
Here's the thing. Just think. If you tripped or someone pushed you, you put your hands up. It's a natural instinct/defense mechanism. I don't think Kreider was doing something stupid here. He just got pushed from the back and tried to find his balance. I didn't like this call.
This call would negate the Rangers 5 vs 3 PP and would eventually put the Penguins on the PP. Instead of coming back & doubling up the Penguins on the PP, Lundswiss had another one of his "what a terrible time to give up a goal" moments. Instead of 4-2, Rangers, with 20 minutes to go, the Penguins would tie the game very late into the third period. With less than two minutes remaining, Patrick Hornqvist would score the PPG.
As I said at the top, this game, when you look back, is an example of a pretender vs a contender. Lundqvist, once again, gave up an end of the period goal. The Penguins could've faltered after giving up 3 quick goals. Instead, Murray and the Pens settled down and tied it up. The Rangers choked.
At the end of 40 minutes, tie game at 3 a piece.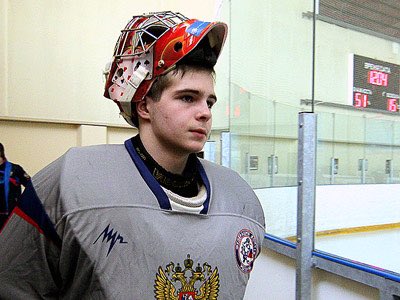 Running short on time here, so let me breeze through this third period.
I thought the refs did a good job for most of this game, but the third period was poorly officiated. For starters, Kevin Shattenkirk & Geno Malkin, of all people, had a fight. Two refs immediately broke it up. LET THEM FIGHT YOU PUSSIES! Despite a few fists being thrown, both got two minute roughing penalties, instead of five minute majors. I don't get breaking up the fight, nor do I get how only 2 minutes were assessed.
The second bone of contention was when Bryan Rust skated into Henrik Lundqvist. No call. It should've been two minutes, goalie interference. There was some physicality after that play too, but no PP. Instead, Rust & Shattenkirk were boxed were roughing.
I'll say this – for the first time in his Rangers career, Shattenkirk showed some balls out there and how much he wanted to win. This was his most physical game all year. I'm not saying 22 was pussying out of anything before, but being physical isn't his game. Trying to emulate a Bobby Orr or a Brian Leetch is his game.
However, 8 minutes into the third period, Michael Grabner scored his first goal of the season, on the most beautiful Rangers goal of the season. Grabner was the beneficiary of a picture-perfect give and go or a tic-tac-goal, if you prefer, from Desharnais & Miller. This was poetry in motion.
Don't call me a pessimist, call me a realist, but once Grabner scored, to make the score 4-3, I said Henrik Lundqvist would blow it. I would be proven right.
Do you remember this goal from last season? Check it out:
 I have done my spiel on Crosby before, so I'm not going to do it again. In short, he's the biggest superstar in this era. However, unlike superstars of previous eras, he has no protection. With fighting being eliminated, the instigator penalty instituted, players being bigger, faster, stronger and it being open season to hit superstars, he has a way tougher hand than say, a Wayne Gretzky. If you look back in the archives, check out my "ICE GUARDIANS" documentary review. I expand more on Crosby there.
However, in Exhibit 76789689678967967968966 of why Crosby > Hank, Crosby once again proved that he's better at his job than Lundswiss is at his job.
While I'm burying Lundswiss throughout this blog, because quite frankly, 5 goals allowed & blowing two comeback leads is unacceptable, the Rangers did fail Lundswiss a bit here.
With two minutes remaining in the 4-3 Rangers lead, Pens coach Mike Sullivan, pulled Matt Murray. Unlike Ranger teams of the past, they could not get the empty net goal. Remember that Carl Hagelin guy? He was usually good at doing that for the Rangers.
Instead, with under a minute left to play, this happened:
Hank is UNCLUTCH https://t.co/KXPzJ2JcVH

— BlueCollarBlueShirts (@NYCTheMiC) October 18, 2017
I know Crosby is one of the all-time greats. However, isn't Lundqvist supposed to be? In another regular season game against the Penguins, Lundqvist allowed another Crosby goal, as CROSBY SHOT FROM BEHIND THE GOAL LINE! INEXCUSABLE! PATHETIC! SAD!
Maybe Lundswiss will stop cheating and will hug the post, the next time Crosby is behind the goal line. While I didn't think this goal, was as pretty as the one he got by bouncing a puck off the back of Hank's cage, this definitely was a smarter goal.
Before the goal, a Penguin hand passed the puck to Crosby, which means if a Penguin touched it, the whistle would blow and the play would be dead. Instead, Crosby avoided the puck, like it was kid with chickenpox, and waited for Shattenkirk to touch it. Shattenkirk, who couldn't clear the puck, had the puck go to Crosby and Crosby made his play.
I know who I am. I know who I root for. However, THIS WAS A GREAT FUCKING GOAL and one of the smartest goals & plays all season. Sometimes, you just gotta admit that your rival owns your ass, and Crosby owns Hank.
Instead of going to the locker room, with a huge win and having breaths of relief, the Rangers 4-3 lead, with under a minute to go in the game, turned into a 4-4 game.
Just like I predicted Lundswiss would blow the lead, I said that Lundswiss would blow the game. I would be proven right, yet again.
Not even a minute into the overtime, Ryan McDonagh made a costly turnover, and boom, there was Malkin celebrating his goal, which gave the Penguins the 5-4 victory. I can't kill Lundqvist for this goal, but if he didn't give up the goal to Crosby, this goal doesn't happen.
People will say, it's early in the season, but this seems to be the norm, not an irregularity. Just think about this loss. Instead of taking two points and witholding a point from the Penguins, the Rangers gave the Penguins two points, and settled for the loser's point tonight. If there's a moral victory, we live in the no-tie era, so instead of 1-6, the Rangers are 1-5-1.
It's sad, that when you think the Rangers have played 5 games at home already (Avalanche, Blues, Canadiens, Devils & Penguins), they have won only one game. They have a few more home games left, and really instead of looking for easy wins, the Rangers are the team that other teams are looking at, as an easy W.
Like my NY Football Giants, the Rangers had a chance to put a bandaid and stop some of the bleeding by knocking off a top team. While I don't think a win tonight would've been a turnaround or anything, this loss put the Rangers in a deeper hole. Instead of a boost, the Rangers continue to dig. It's not inconceivable, that come Thanksgiving, this team is out of it.
You know my thoughts already – Rebuild, Rebuild, Rebuild. Firing AV won't do anything. This roster just doesn't have it.
As this season progresses, it should be interesting to see if the Rangers can turn this ship around. If it continues to "Titanic", will the Rangers accept that it's time to move on, or will we meander through another 1998-2004 period of time? Just think, in those terrible times, the Rangers had money to buy their way out of mistakes. They don't have that same luxury now.
Lundqvist diehards won't want to admit this either – but this was another game where the opposing goalie was better. Not by much, but he was better. When you look at the goals Murray gave up (PPG's, oddman rush give and go & a Desharnais snipe) when compared to the ones Hank gave up, Murray was better. Both goalies had stretches where they made some pretty good saves, but at the end, Murray inched out Lundqvist (surprising, considering Avery's tale about Hank's flesh piece between his wickets) and the Rangers lost again.
Going into this season, and as I've been saying all along, I thought the Rangers were a second wild card team at best. Yes, there is a lot of hockey left, but you can't just look at the Rangers. Look at the whole Eastern Conference. These other teams aren't going to wait around for the Rangers to play catch up.
This could be the year that the Rangers end their playoff streak. It was a good run, but an unsuccessful run. The faster this team accepts a rebuild, the faster the Rangers can become a perennial Stanley Cup contender again. If being in the playoffs is your goal, you still have a shot. However, if you want to see the Cup hoisted, it's time to move on from this roster.
I'll be back Thursday night, after the Ranger/Islander game. The Islanders have been playing the Rangers tough in recent games, and I see that continuing. Hopefully Halak doesn't start, because if you think Crosby owns Hank, just take a look at Halak's head-to-head record with the faux King of NY.
Thanks for reading and sorry for going home early, but real life beckons.
LET'S GO YANKEES!
LET'S GO RANGERS!
Sean McCaffrey
BULLSMC@aol.com
@NYCTHEMIC on the twitter
PS: Here's exclusive footage of AV on Lundqvist's performance:

AV pukes watching Hank pic.twitter.com/XtFv8O2eaD

— BlueCollarBlueShirts (@NYCTheMiC) October 18, 2017