What's up everyone and welcome to another blog here on BlueCollarBlueShirts.com. This won't be a happy blog, as the Rangers just dropped a 4-1 decision, at home, to the Sharks of San Jose. For the Rangers, they are now 2-6-2 and hold 6 points out of 20 possible points. Even scarier, out of the 10 games played, the Rangers have only played two games on the road, where they lost both of them.
You can only say, "it's still early, blah blah blah" for so long. At some time, reality has to kick in, and after 10 games played, it's time to accept reality – it's time to REBUILD, just as I've been saying all along.
Nights like this, I wish I had off of work tomorrow and didn't have a 4:30AM alarm clock to answer to. I could easily go 10,000 plus words tonight and even if you didn't read them all, it would be therapeutic for me to get it all out. I'm trying to keep these things shorter than usual, but I don't know how long I'll go tonight. As I start this blog now, at 10PM, I'm hoping to be done by 11:15PM, but I can see myself producing smoke off my keyboard way past midnight!
I also want to thank the many of you who have emailed/DM'd me and said they enjoyed the humor in these blogs. I don't know how I can really work humor into this game recap, but I'll try. I'm just deflated right now.
There's so much to talk about tonight, from press conferences, a minor trade and the worst loss of the season. Let's get right into it, but first, plug time:
---
---
---
---
---
Before this game was played, I thought Alain Vigneault had an interesting press conference. For starters, he announced he was going back to 11 forwards and 7 defensemen. His reasoning? He wants Anthony DeAngelo on the second powerplay unit. I'm all for young players playing, but what has DeAngelo shown that he is this masterful whiz kid on the PP? Even further, is his PP work worth not dressing four full lines?
The Rangers kept the same lines and defensive pairings from the Nashville game on Saturday afternoon. As expected, the 26/13/17 line got bumped up. With the 11 forwards, Grabner and Buchnevich were the extra skaters.
Keep an eye on this – Steve Kampfer was scratched yet again. He has been in the press box more than any other Ranger this season. Also scratched were Paul Carey and Adam Cracknell. As I've been saying all season, it's time to get Lettieri and Nieves here. It's time to cut bait on these two.
Here were the lines/pairings for tonight's game with the Sharks:
First Line: Rick Nash — Mika Zibanejad — Mats Zuccarello
Second Line: Jimmy Vesey — Kevin Hayes — Jesper Fast
Third Line: Chris Kreider — David Desharnais — J.T. Miller
Spare Skaters: Michael Grabner — Pavel Buchnevich
First D Pair: Ryan McDonagh — Brendan Smith
Second D Pair: Marc Staal — Kevin Shattenkirk
Third D Pair: Brady Skjei — Nick Holden
Extra D-Man/"Powerplay Specialist": Tony DeAngelo
Starting Goalie: Henrik Lundqvist
Back Up Goalie: Ondrej Pavelec
As we'd later see, despite a somewhat solid band-aid effort on Saturday, from this line-up, these Rangers were devoured by the Sharks tonight.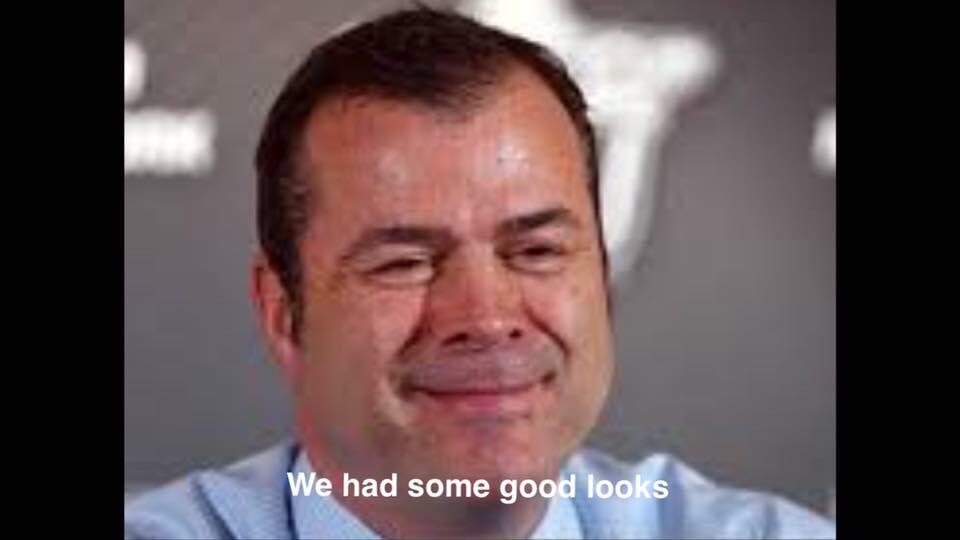 Just another thing before getting into the game with the Sharks. I found this AV press conference, conducted before the game, really telling. Here's a recap I found from SNY:
Alain Vigneault met with the media prior to tonight's game against the Sharks and said (NYR):

On going 11 forwards and 7 D, "at this time right now, I am thinking of keeping Anthony in our lineup and on the second PP unit. Adam or Paul are not true centers, with how the schedule is laid out, we have a better chance with 11 forwards and I can double shift a couple of those guys and play 7 D."

On DeAngelo, "no doubt it's not easy, you gotta skate between the TV timeouts to stay ready but he has been alright for us. This is not the ideal situation and Jeff and I will talk about this is the coming days but we wanted to get through Saturday and Monday and we will see what happens moving forward."

On Chris Kreider, "I hope it's going to get him going. He has had a lot of good looks on the rush that he hasn't been able to score. He is such a big strong man that he should be able to get in on the forecheck, create turnovers, not take penalties 200 ft from our net, protect the puck and get into some open ice and make and create some plays. It can't all be on the rush, I'm hoping that one, it was a PP goal but they had to win those battles in the corner and then both JT and David sent it to Kreids and he put it in. That is the type of 5 on 5 , not just on the PP, that we need to see from that group."

On Rick Nash, "he was a powerful power forward, those days in Columbus, like he is doing now with us, overpower the player he was up against and take the puck to the net and have someone haul him down or get a great look. He's always been a real effective player at both ends but a true goal scorer. He is getting the looks now and I believe those looks are going to go in here soon."

On the Hartford situation, "they played 3 in 3 nights over the weekend, Filip didn't play the third one, they didn't want him to play 3 in 3 nights. I heard that Boo has been playing well, Lettieri is playing well but three games in three nights, they got in late. From what I can understand, that last game wasn't a Picasso."
Will you call up a center, "we will look at that. Yesterday, Gorts had a couple of personal issues so I just talked to him quickly on the phone but we will get through today and then see what happens. I'm not sure what we are going to do, we may stay status quo, we will have to figure it out."
This drove me nuts for several reasons. In my level of irateness:
AV IS STILL TALKING ABOUT RICK NASH'S DAYS FROM COLUMBUS! That was five years ago. Wayne Gretzky was an excellent specimen 30 years ago. However, I wouldn't make 99 my highest paid skater on the team today. Furthermore, when trying to get my old star razzed, I wouldn't constantly talk about his glory days from years ago. Accept this – THE NY RANGER RICK NASH NEVER WAS THE COLUMBUS BLUE JACKET RICK NASH. The faster you accept this truth, just like the truth that Henrik Lundswiss will never win a Cup, it will make your life a whole lot easier. (And for the record, while Nash has been good, I don't think he was the same player after all the concussion issues.)
It's taken AV and the Rangers 10 games to realize that Vinni Lettieri is pretty good and might be coming up soon. I SAID THE RANGERS SHOULD'VE DONE THIS IN THE FUCKING PRESEASON! How come a silly fan, like me, can see this, but it takes the Rangers nearly 3 weeks? SAD!
AV said that Kreider has "had some good lucks." AV uses that phrase more than I use "That said" and "yea, I'll have one more beer." Ugh.
I told you there was a lot to get into before the game. Just one last thing and I'll get to tonight's game.
After the win against Nashville and their back-up goalie on Saturday afternoon, the Rangers traded Matt Puempel to the Red Wings for defenseman Ryan Sproul. I really don't have much light to shed on this trade. I wonder if Puempel wanted out, because in Detroit, he'll get a chance to play, as where here, it looked like he wouldn't get any ice time with the Rangers, unless someone got hurt. However, that's purely speculation on my part.
When it comes to Ryan Sproul, I don't know much about him, outside of what you'd find on a google search. I'm not going to lie and pretend to you, like others, that I know one thing about him. I don't think the Rangers have any real plans for him, outside of maybe filling a slot in the AHL or ECHL. When you dig deeper, I just really think this was a way of doing the right thing for Puempel & his career. The Rangers really won't miss Puempel, and while he was a nice kid, it is best for both parties to move on.
Folks, if you're like me, when it comes to your sports teams, this is a sad state of affairs for you. However, if you're like me, if your sports teams are the biggest problems in your life, then consider yourself extremely fortunate.
My Yankees just lost a Game 7, after being up 3-2. They over-achieved for sure, but it doesn't make it any easier. I'm not mad at them or anything, but it would've been nice to see the Cinderella run continue. However, the Yankees are done, and I look forward to next Spring, especially since the Rangers won't be playing then.
My football team, the NY Football Giants, are an absolute trainwreck. It's tough for me to decide who doesn't show up more – the Rangers or the Giants? Neither play a full 60 minutes and they both suck on special teams. The Giants were dead before all the injuries kicked in, but it doesn't make it easier. On the bright side, I don't care about basketball, because if I cared about the Knicks like I do with the Rangers, Giants and Yankees, my asshole would feel like the Gimp in "Pulp Fiction."
However, this is a Rangers fan blog. When it comes to this team, I've always been more realistic than most. I get a lot of flak for that. Don't question my devotion though – I love this franchise and nothing would make me happier than to see this team win a Cup. That said (there you go), I don't believe in pipe dreams. Thinking the Rangers will win a Cup this season or thinking that Henrik Lundqvist will ever win a Cup as a NY Ranger is just that – a pipe dream.
THE RANGERS ARE DONE. D-O-N-E.
The popular talk after this game will be sending AV & his gum to the unemployment line. I get it, and for the first time, I can support that logic. The team needs a change. However, the Rangers could get Scotty Bowman in his prime, and I still wouldn't think this roster is good enough to win a Cup, in today's current NHL climate.
For starters, the Rangers roster is constructed ass backwards. You know my spiel. Just check the archives for it. You're not winning a Cup with a Top 5 paid goalie in the salary cap era and you're not winning a Cup without strong play down the middle. In fact, if you asked me how you can build a team to finish in last place, I would say "call Senile Sather."
There is no grit or blue collar guys on this team. You at least need one. Every Cup contender has one. I know the "goon" or the fighter days of lure are over, but you still need some kick ass presence. The Rangers don't have that. I hate to always pat myself on the back and do the I told you so – but the Rangers do miss Tanner Glass. He was a spark for them. I'm not saying the Rangers are winning the Cup with Glass, but I'm saying he's better than what you get with Carey, Cracknell or whatever 7th defenseman AV is dressing.
There is a large portion of the fanbase that wanted Lindy Ruff coaching this team, before the puck even dropped on this season. I have always argued against that. In fact, when Ruff first got here, I said the first time the Rangers struggle, people will be calling for AV's head and demanding Ruff to take over. At 2-6-2, AV is truly on the hot seat. This isn't a middle of the season, "we're beat up", "we're injured", "we're on the road too much" or "we're tired" losing streak. No, this is a WE FUCKING SUCK losing streak.
I'm on record – I don't think a new coach changes anything. This team just isn't good enough to win a Cup. However, a new coach could temporarily stop some of the bleeding in the interim. If that's what you want, as a fan, I'm not going to argue against that.
As I've been preaching all along, the roster needs a complete rebuild. With Antti Niemi, the new Penguins back-up goalie, not even lasting three weeks, if I'm Henrik Lundqvist, I accept the inevitable. I'm waiving my No Move Clause and asking GM Jeff Gorton to trade me to Pittsburgh. For you fans who say "LUNDQVIST DESERVES A CUP", this is the only way. Let Lundqvist back up Matt Murray. Yes there is $$$ and the salary cap, but maybe if the Rangers eat some of his salary and trade Lundqvist for say, a Carl Hagelin and some draft picks, then why not?
I know, I know, I know, I'm the Henrik Lundqvist hater to many of you. However, tell me how that isn't the best move for all parties? That gives Lundqvist his best chance to win a Cup, the Penguins their back-up goalie and it allows the Rangers to fully embrace a rebuild. The faster you come to terms that Lundqvist will never win a Cup with the Rangers, the faster you can get on track about embracing a rebuild and bringing a Cup to M$G.
In the following off-season, the Rangers have to move Marc Staal. It might be worth exploring trading Chris Kreider to Montreal, of all places, for Max Pacioretty.
Either way, this roster needs to change. It needs to get cheaper at goalie and stronger down the middle. Ruff could oversee the rest of this season, but I would start completely fresh for 2018-2019. By then, you hope some of these baby Rangers are ready and if you can get CZAR IGOR here earlier than expected, even better.
I know I'm writing the Rangers off right now, but if you're a regular reader of this blog, you know this has been my take for some time.
Let's get to the ESPN.com box score and my review of tonight's shit-show:
1st Period Summary

Time
Team
Scoring Detail
SJ
NYR
1:56

Logan Couture (7)
Assists: Brent Burns, Mikkel Boedker
1
0
12:45

Tim Heed (1)
Assists: Tomas Hertl, Marc-Edouard Vlasic
2
0
Time
Team
Penalty Detail
4:31

Barclay Goodrow: 2 Minutes for Hooking
10:16

Kevin Labanc: 2 Minutes for Tripping
16:52

Mikkel Boedker: 2 Minutes for Slashing
18:27

Tomas Hertl: 2 Minutes for Holding

2nd Period Summary

Time
Team
Scoring Detail
SJ
NYR
19:22

Joonas Donskoi (2)
Assists: Joe Thornton, Joe Pavelski
3
0
Time
Team
Penalty Detail
12:39

Joe Pavelski: 2 Minutes for Tripping
15:53

Tomas Hertl: 2 Minutes for High-sticking

3rd Period Summary

Time
Team
Scoring Detail
SJ
NYR
2:51

Melker Karlsson (2)
Assist: Logan Couture
4
0
4:23

Mika Zibanejad (6)
Assist: Pavel Buchnevich
4
1
Time
Team
Penalty Detail
15:27

J.T. Miller: 2 Minutes for Hooking
Goaltending Summary
San Jose Sharks Goaltending

Player
SA
GA
Saves
SV%
TOI
PIM
M. Jones
34
1
33
.971
59:49
0

New York Rangers Goaltending

Player
SA
GA
Saves
SV%
TOI
PIM
H. Lundqvist
24
4
20
.833
60:00
0
If you're looking for a short take of this game, the Rangers lost this game because of three reasons:
Martin Jones (Making $3M, nearly a third of what Lundqvist makes) was far superior than the highest paid goalie in the league, in Henrik Lunqvist.
The powerplay was an abysmal 0-6.
The Rangers, once again, didn't show up nor finish.
I'm not exaggerating when I say this was the worst loss of the season. Some may say the game against Toronto was worse, but to me, this was much worse. At least with Toronto, the team fought back, tied it and then lost. Here, the Rangers were completely beaten in every facet of the game.
For the Rangers, you could make the argument that Henrik Lundqvist has been their best player all season. That doesn't say much, but you can make that argument. However, in what you can't argue, except for the two wins, one where the Rangers beat Nashville's back-up goalie and the other where the Rangers beat the worst team in the East (Yes, Montreal is even worse than NYR), the opposing goalie has been better than Lundqvist every game. Again, this goes to the roster construction of this team.
Lundqvist gave up three terrible, terrible, terrible goals tonight. That's not up for debate. However, even with the shitty performance and his worst game of the season, the fact is the Rangers don't score.
Forget the 4-1 score. Zibanejad scored when the Rangers were down 4-0, which was akin to a ninth inning homerun in a 12-0 blowout. The Rangers are snake bitten, can't score, can't finish and can't execute on the PP. Even sadder, AV, as mentioned at the top, went 11F/7D, with the thinking that Anthony DeAngelo helps the PP. The same PP that was 0-6 today.
I've always thrown the "Give me two goals and I got this" quote back in Lundqvist's face. The fact is, the Rangers aren't scoring goals. While he was worse than a fart in church, this was team-wide loss. An inexcusable one at that.
As I keep saying, this was the worst loss of the year. To add an extra kick to the nuts, tonight was "FAN APPRECIATION" night, where the Rangers were giving away free shit all night. Of course, all the free shit was REEBOK branded merchandise. In other words, the Rangers were giving away the shit they couldn't sell during their 75% off sales this summer. (If you don't know, the Rangers & the NHL now use Adidas as their official supplier of merchandise.)
I thought the best prize was a trip to the MSG Studios, where you can meet & greet the staff. I would've loved to win that prize. Can you imagine me and Micheletti having a conversation? Where I think Vally would be funny (I've met him before and I think he gets  my schtick) Micheletti would be the crown jewel.
What better time to lay a stinker of a game, than on fan appreciation night? After all, this was the culmination of the Rangers fucking their fans all season.
On an aside, let me share you the ticket prices for tonight's game, as I've been covering this story all off-season & season:
I've talked about this ad-naseum too – Ranger fans have had it. The Rangers pushed too much with their tier pricing bullshit and in turn, Ranger fans would rather stay home.
What a team like the Rangers and many others don't get, its that it's easier to watch games at home, than going live. For starters, to afford tickets, you're probably older, because you need a good job to even afford a night out at M$G.  That means you're up early and working all day. It's much easier to crack a few beers on the couch and pee without waiting, at home, than blowing $100 on booze & waiting in lines that rival a herd from the "Walking Dead." Even better – if you gotta drop a hot smoky deuce, you don't have to worry about getting piss stains on your ass cheeks at home. I can't make that same promise with the Garden bowls.
That said (that's two), nothing beats the live experience like an NHL game. However, the Rangers, as opposed to other teams in the league, can survive by pissing their hardcores off to no end. They will always have the corporate money. Other teams don't have the luxury of pissing off their fans like the Rangers do.
When you talk to any Ranger season ticket holder right now, they are all miserable. It's tough for someone to attend every home game. Real life happens. Ranger season ticket holders are paying through the nose for tickets and in return, are the idiots who paid the most money for their seat in their section. The Rangers are undercutting their season subscribers by putting cheaper tickets on sale on their own. What's the incentive of having season tickets? The right to pay astronomically more for your same seat if the team makes the playoffs? What a bargain!
I really think the ticket prices would've dropped even if the Rangers were winning. That said (That's three) losing just speeds up the whole process. With many home games played earlier, Ranger season ticket holders will take a greater loss this year, than any other season in the Lundqvist/AV era. As stated, it doesn't help when the whole fan base knows you can get a ticket for any game, for $55.
4000 words in already. Yikes. I hope you're still with me, as I rant and rave like a lunatic. Maybe I should talk the game now?
After having their best first period (and perhaps period) of the season on Saturday afternoon, against Nashville & their back-up goalie, the Rangers had their worst period of the season, here in the first period of tonight's game.
As I talked about in the last blog, the Rangers broke nearly every bad trend on Saturday. Here tonight, they reverted back to everything. You always hear about "building" in sports, like "we gotta build on this win". Instead, this game was a complete demolition job. The Sharks, pulled a Miley Cyrus, and came in like a wrecking ball.
The Sharks started the scoring on, yep, you guessed it, an early goal. Logan Couture blasted a puck from the blue line and it made it all the way past Lundqvist. Micheletti (and later Vally during the intermission report) blamed the goal on everything they could think of. Naturally, Lundqvist was omitted from the blame.
Seriously, I was waiting for Micheletti to bust out the, "HANK FOUGHT THRU ISIS, ALIENS, NORTH KOREA, RUSH HOUR TRAFFIC, MY RAGING ERECTION & THAT CRAZY CHEF'S HAIR!"
Vally would blame Kreider for trying to block the shot. Vally had nothing to say about the two clear shots Lundqvist faced and let in. I didn't watch the post game show, as I'm doing this blog instead. I could only imagine what he blamed for the last goal allowed.
Oh and for the record – Dave Maloney & the Sharks broadcast team said it was a clear as day shot for Lundqvist and he should've stopped it. It's amazing how Joe Micheletti sees a game compared to everyone else.
Not even two minutes expired. So unlike last game, where the Rangers got the first goal and prevented the other team from scoring early, the Rangers went back to their old bag of tricks, and gave up an early goal for an opposing team lead. 1-0 bad guys.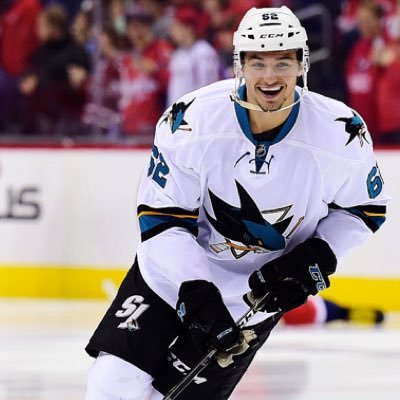 The first period remained the typical Rangers shit-show that we've been accustomed to all season. The powerplay would go 0-3 and even squander a 5 vs 3 advantage. Rick Nash still can't buy a goal. In fact, this motherfucker couldn't get laid in a whore house with a fistful of $100 bills. I've never seen someone so scared of putting it in. A freshman virgin, on prom night, has a better chance of getting lucky with the hottest girl in the senior class.
Seriously – what comes first – Rick Nash scores or M$G does the right thing and gives a partial refund to their season ticket holders?
The Rangers, on their first PP, just had the bad luck that all bad teams have. They would even find a puck, that was left all by it's lonesome, right in front of the goal post. A good team, that has the puck luck, sees that puck go in. For the Rangers, nothing is going right.
After two failed PP's the Rangers reverted to another trend – giving up a "first ever goal." This time, they gave up the first goal to a Sharks defenseman all season, when Tim Heed scored his first goal of the season. This was a brutal affair from Lundqvist. Heed shot the puck from practically the goal line, equidistant from Lundqvist and the side boards. Take a look for yourself:
Tim Heed, first National Hockey League goal #SJSharks #NHL
pic.twitter.com/ToqLFO0EpL

— Rob Taub (@RTaub_) October 23, 2017
Best part about this goal? The Lundqvist fan boys blaming the Rangers defense for this goal. When do you guys admit that he isn't the same goalie from his prime?
Speaking of – we always hear the MSG crew say "vintage Henrik Lundqvist" after a save. Do you know what that means? That means goals like this are not only the norm, but expected.
2-0 bad guys.
After this terrible goal, the Rangers, led by Power Play Guru Scott Arniel, would fail yet again, going 0-3 on the PP, in the first period. Even worse, the Rangers would blow a 5 vs 3 PP opportunity. Yes I get on Hank a lot here, but when you're going to go 0-6 on the PP, you're not going to win many hockey games.
Seriously, during the intermission, Vally was grasping at straws to defend his ex-teammate. I was surprised he didn't pull out his advanced stat of "Lundqvist has a .998 save percentage when shots are shot from the opposing end of the ice at .31 miles per hour." Even worse, we didn't get a Vally/Trautwig fist bump.
End of the first period, 2-0 Sharks.
The second period was more or less the same. You ever have a moment in your life, where you see something bad happen, and you missed preventing it by two seconds? Whether it's a car accident, someone falling, a fart that become more than a fart, anything, there's always been something in your life that went wrong that you could've prevented if you intervened or made a different decision just seconds earlier. I felt like this during the whole game.
I want to share the SOG stat one more time:
Shots On Goal
When you look at this game, and if I told you the Rangers had 6 power play attempts to the one try the Sharks had (The Sharks did score their first goal on a delayed penalty) you would've thought the Rangers won this game by multiple goals. Instead Martin Jones was just a beast.
Rick Nash? Handled. Chris Kreider? Handled. Pavel Buchnevich? Handled? Grabner? Handled. Miller? Handled. David DeSharnais? Handled. Even more painful for me to admit – where was Mats Zuccarello? Did he even play tonight? This will lead to people saying the "A" is weighing him down, but this is a team wide thing.
Jones was Sebastian Bach meeting Claude Monet. He was a pure artist and at the top of his profession. He just stopped everything. The Rangers had so many chances, but Jones was standing on his head. Even better – he didn't scream at his defense or act like a salty Swedish shitbag. He just handled himself.
There was even one play in this game, where the net was knocked off the pegs and Jones didn't even notice. He stopped two Ranger shots. He was so keyed in. We've seen Lundswiss in this situation, and he's flailing his arms and crying at refs. No focus.
There was a sequence here, where the Rangers could've tied this game during back-to-back plays. DeSharnais had an easy look, but failed to lift the puck and probably shot the puck a second late. Save by Jones. Rick Nash would try an NHL 94 wrap-around stuff-in. Denied like Dikembe Mutombo. Jones just wasn't having it and with Lundqvist brutal on the other end, it was all the Sharks needed.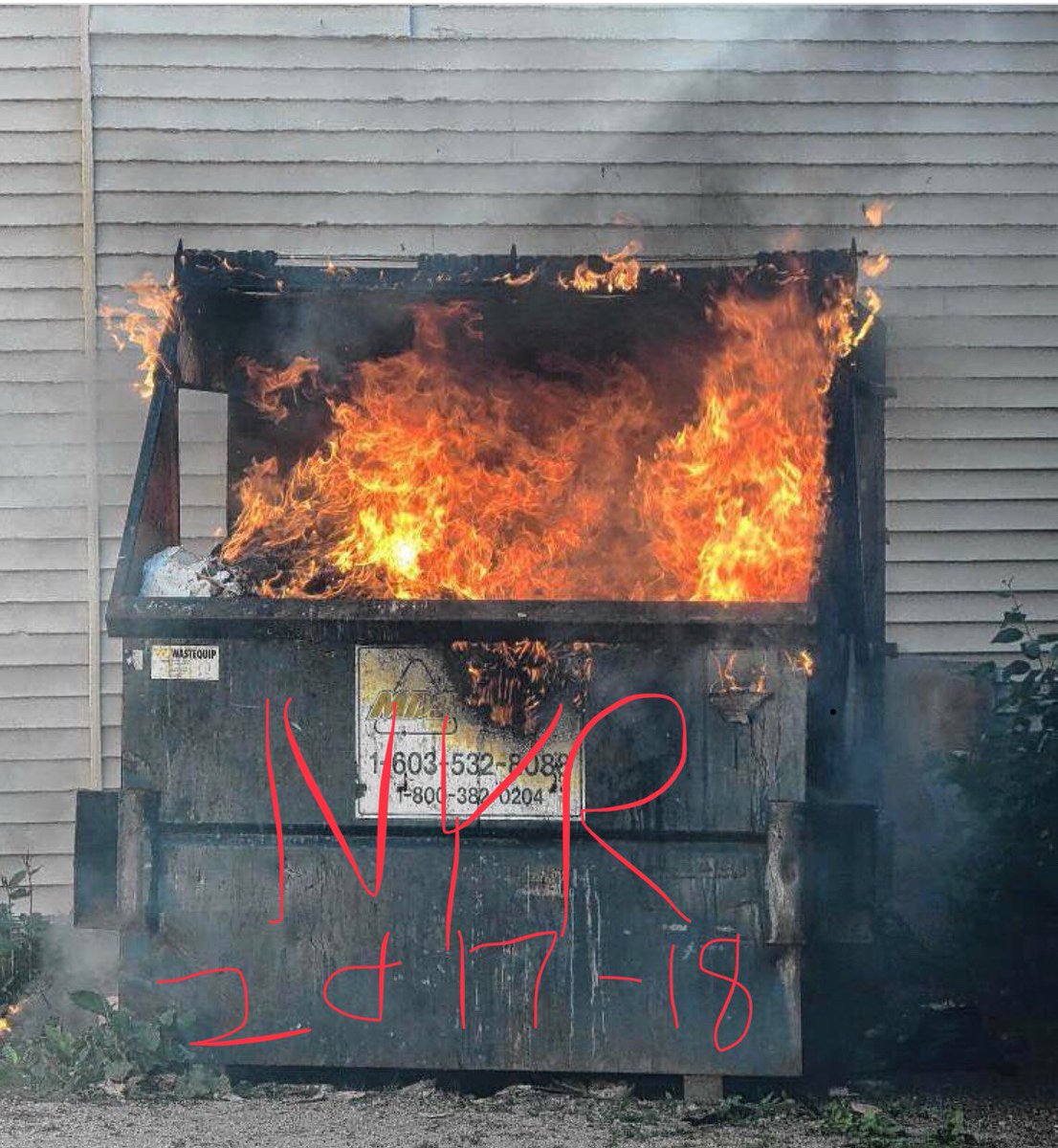 The Rangers would squander two more powerplays in the second period. We are back to the "Punt the Powerplay" or "Powerplay Piss Break" Rangers. To quote our President, "SAD!"
There was one point during one of the Rangers malignant powerplays, where Couture had the puck by himself, in the Rangers offensive zone and was all alone, as five Rangers watched. Again, time is an issue and I can't search for the picture, but this picture really epitomized the Rangers this season.
In what was fitting, and perhaps sadly expected, the Sharks added a goal with under a minute left to play in the period. This time, it was big bad Joonas Donskoi, beating Lundqvist, to make the score 3-0 bad guys. Another soft and easy goal allowed by KING NOTHING. Seriously, waive the NMC and get the fuck out already.
Lundqvist faked pain after the play, but in reality, all that was hurt was his ego and pride. Joe Micheletti pretended a 7667895678567856785 car collision occured on the play, but in reality, Donskoi skated by Lundqvist with as much force as a mouse fart. Lundqvist slammed his stick on the goal post. I think when he has his bitch fits, he's just accepting he's not the goalie he used to be. Then again, he is probably slamming his stick and blaming his defense for everything.
After 40 horrifying minutes, bad guys 3, Rangers 0.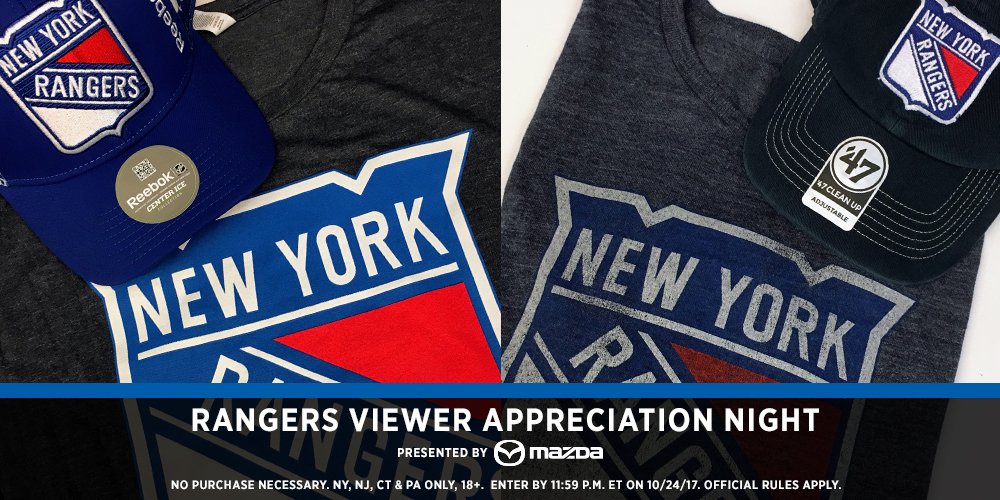 This is how your King started off his third period:
Karlsson goal. Sigh. #NYR pic.twitter.com/gtAi4Kfl9I

— Dave Shapiro (@BlueSeatBlogs) October 24, 2017
That Karlsson goal came three minutes into the third and essentially sealed the deal. 4-0 Sharks. At this point, all I could do was laugh at the highest paid goalie in the league and his terrible puck management. Watching Lundqvist handle a puck is like watching Stephen Hawking be a server at a busy restaurant. Let the hilarity ensue.
Zibanejad would add a bullshit goal later on to make the score 4-1. The Sharks continued to outplay the Rangers, Jones made Lundqvist look like an utter fool, and AV's ass cheeks heated up – his job is no longer safe after this game. I'm not saying that because I feel that way, I'm saying that because all the cunty NY Media writers are tweeting about AV's job status, which means that's their narrative that they are going to push. However, they will ignore how terrible Lundqvist has been.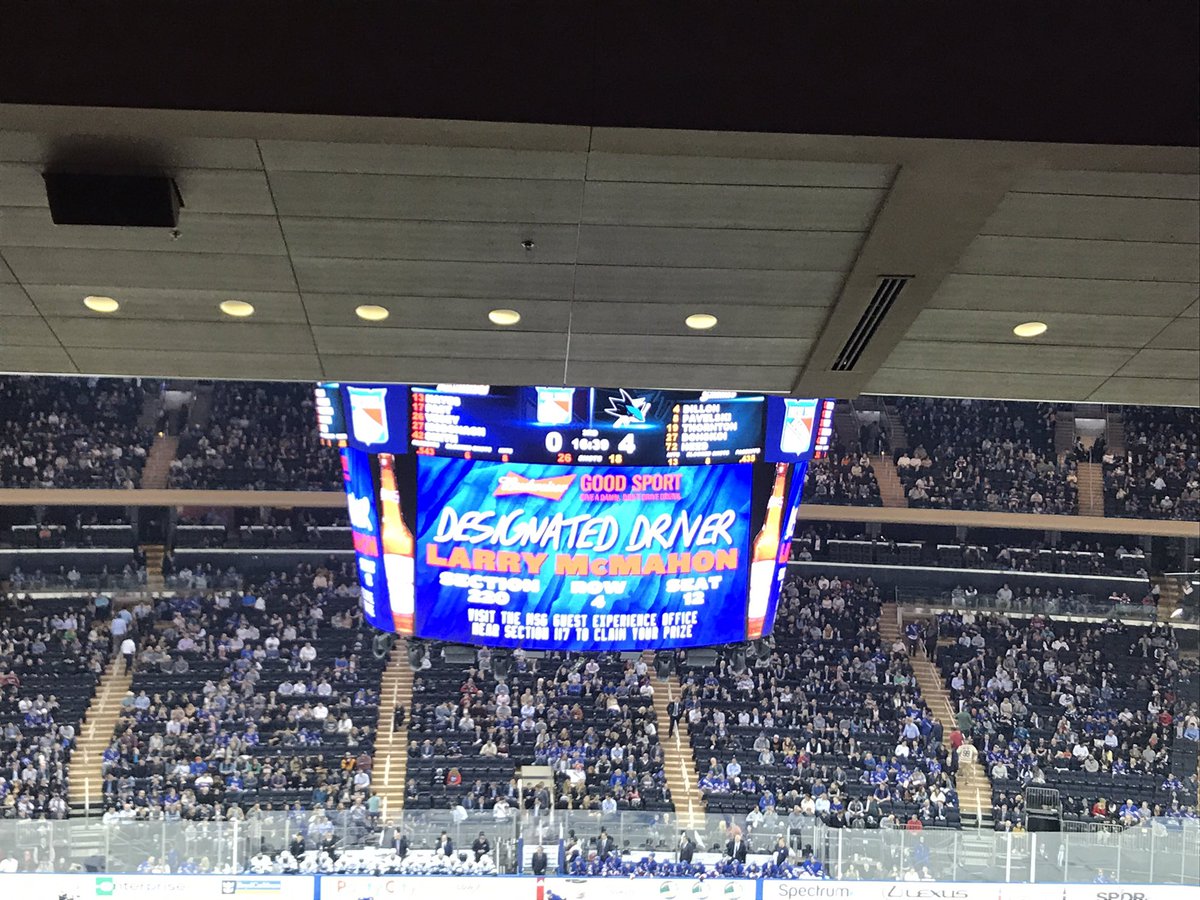 I will be in Montreal on Saturday night, for the Habs vs Rangers game. It wouldn't shock me if AV or Julien weren't there.
The saddest thing about all this, is when AV goes down, and I feel it coming, his biggest problem was his undying trust in Henrik Lundqvist to bail him out. If only he listened to me! This team would be much better without Lundqvist, going with Talbot, keeping Hagelin, building youth and getting stronger four lines and at the center position. Instead, it's the Lundqvist show, and that show is a 3 hour viewing of the "Titanic" every night.
Even if AV felt like he was coaching for his job, turning to Pavelec won't do him any favors. He's not Talbot. He's not Raanta. He's not a starter anymore.
I truly feel that it's time to say goodbye to both the AV and Lundqvist eras. As stated, I was always an AV guy and have always defended him. However, no head coach lasts in one spot forever anymore. When things go bad, they are the first to go, since it's easier to buy out their salaries than the salary of a player.
Bill Pidto will have some time off this season, because unless Pidto wants to talk about the never-ending debate about "DoubleMint vs Winterfresh", the AV era will soon be extinct. In other words, goodbye "AV Squad."
NYR fan, @NYRKELSMADS said it best. These aren't the darkest times for the Rangers. While I was shitting my baby diapers at the time (as opposed to the adult diapers I shit in now), there was a period of time where the Rangers were the bottom bitch for the Islanders. Even worse, the Islanders won four straight Cups during this time.
While I'm willing to say that this is the worst time in the AV era, and this will potentially cost him his job, especially with the media pressure, it's not the worst period of time in Rangers history. The post World War II era or the early 80's, were light years worse than the stuff we're subjected to now. It just feels worse, because the world is smaller, there's more access and there are more "HOT TAKES", just like the blog you're reading. Plus, if you go back to the turn of the century, you had some pretty bad years there.
What probably hurts the most is that the Rangers are charging more money for tickets than anyone else. They also sell you this false bravado and this "window isn't closed" nonsense. However, you're not a true Rangers fan if your expectations are high! Trust me, it hurts less when you realize this team has won 4 Cups in 90 years, and they aren't getting a Cup in Year 91.
Just think, I've done 6000 words and I feel like I cut myself short tonight! You can read my twitter feed for more venting.
What's sad about the putrid Rangers record, is that they've played more games than anyone else in the league.
Up next for the Rangers are the worst team in the NHL, the Arizona Coyotes, who are looking for their first win. If any team is to oblige them, it would be these Rangers.
Emotions will be high with Antony Duclair in the house for the Yotes. Oh yea, there's that Derek Stepan guy too!
As far as KING RAANTA, he's been hurt all season. I don't know if he'll be back for this game, but I'm rooting for it. To be honest, I'm so conflicted right now. I know these Rangers won't win a Cup, but they are all I got right now, despite my Talbot/Oilers fandom. While the Oilers aren't lighting up the league right now, I see them turning it around, where with the Rangers, I just see them hitting rockbottom, before ascending again.
I'm going to Montreal on Thursday morning. Do you know how sick I am? I am debating in my head about watching this game in my hotel room, so I can get the MSG feed. That's fucking sick, isn't it? However, with all my trips to Montreal, I've become a semi-regular at one bar there, the infamous CHARLIE'S, and they said they will put the game on for me. I don't know if they will get the MSG feed, so I'm going to rely on you, my blog readers and twitter peeps, to give me the MSG highlights, in case they don't have that feed.
I'll be at the game on Saturday. The delusional fan in me thought the Rangers could've ripped off a four game win streak, after the win over Nashville. However, now, I can see the Rangers being the catapult in turning things around for Arizona and Montreal.
However, my fandom won't die. This team can be 2-78-2 and I'll still do these blogs!
Two last things before going home…
Sean Avery, who I found out is not a fan of mine (I'm sure my anti Henrik Lundqvist rhetoric is part of it) has his new book dropping today. According to Amazon, I will receive this book today. My plan is to read this book on the plane to Montreal and get a review up for you.
Going into this book, I'm really looking forward to it, just because of who Avery is and how he doesn't hold back. From a quick conversation I've had with him, I know he doesn't share my opinions on Lundqvist or Tortorella. That said (last time), I was a fan of his and will read this book with an open mind. To be honest, I am really amped to rifle through the pages of this.
Another ex-Ranger that you should give attention to is Cam Connor, who has an excellent podcast out. You can check out his latest podcast, on his Ranger days, by viewing this tweet:
New podcast episode is up. Part 2- finishing up my time with the NY Rangers & getting sent to the minors https://t.co/Skr1ppoq2M

— Cam Connor (@CamConnorNHL) October 23, 2017
I've talked about Connor's podcast before. It's amazing and he's a good storyteller. He just finished the second part of a two part podcast on the Rangers. If you're like me and interested in hockey history, this podcast is a must-listen. Plus, the longest episode is maybe 45 minutes tops, so it's an easy listen.
With the Rangers in hell right now, it's good to have other distractions, so this podcast and a few hockey books should help keep you sane!
Depending on what the hell goes on in Montreal, as I plan on treating my liver like the Sharks treated the Rangers tonight, I don't know if I'll have a blog about the Arizona game. I'll try. I plan on doing a Montreal blog on the plane ride home. Word to the wise – if you enjoy drinking and hockey, there's no better place to watch a game than Montreal. Don't buy into the bullshit about the French stereotypes. I've always had a great time and have met a lot of good people there.
Maybe see you Thursday, except for AV, who might not be around.
Until then…
Sigh…
LET'S GO RANGERS!
Sean McCaffrey
BULLSMC@aol.com
@NYCTHEMIC on the tweeter machine